An iced gingerbread latte is what you need during the holiday season. It's a light coffee drink that is full of gingerbread flavors. No need to run to the coffee shop when you can easily make this copycat Starbucks iced gingerbread latte at home!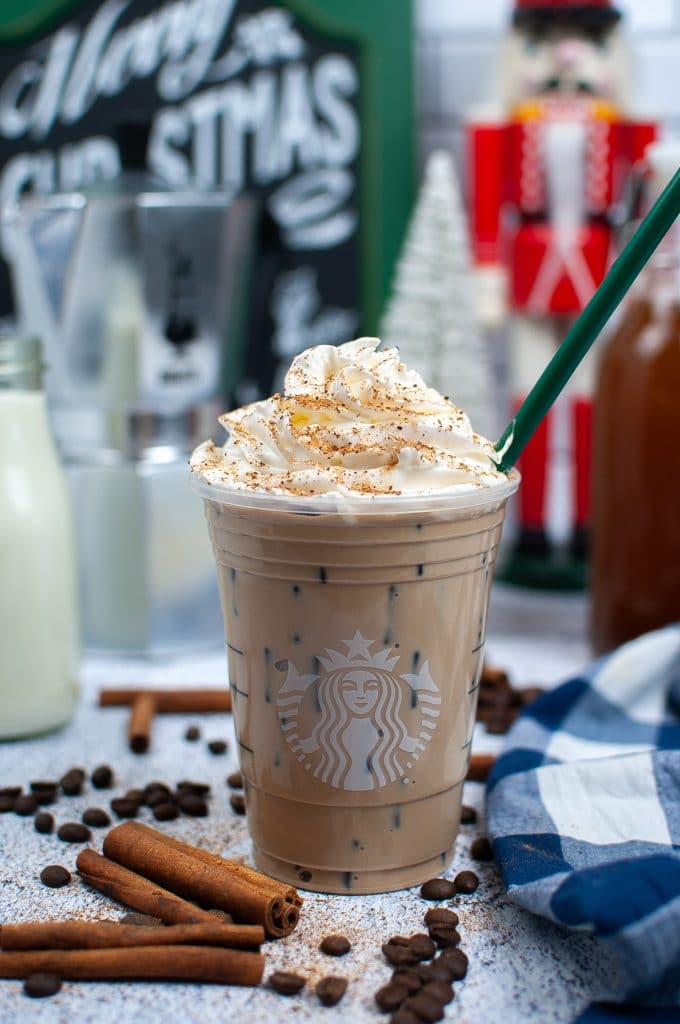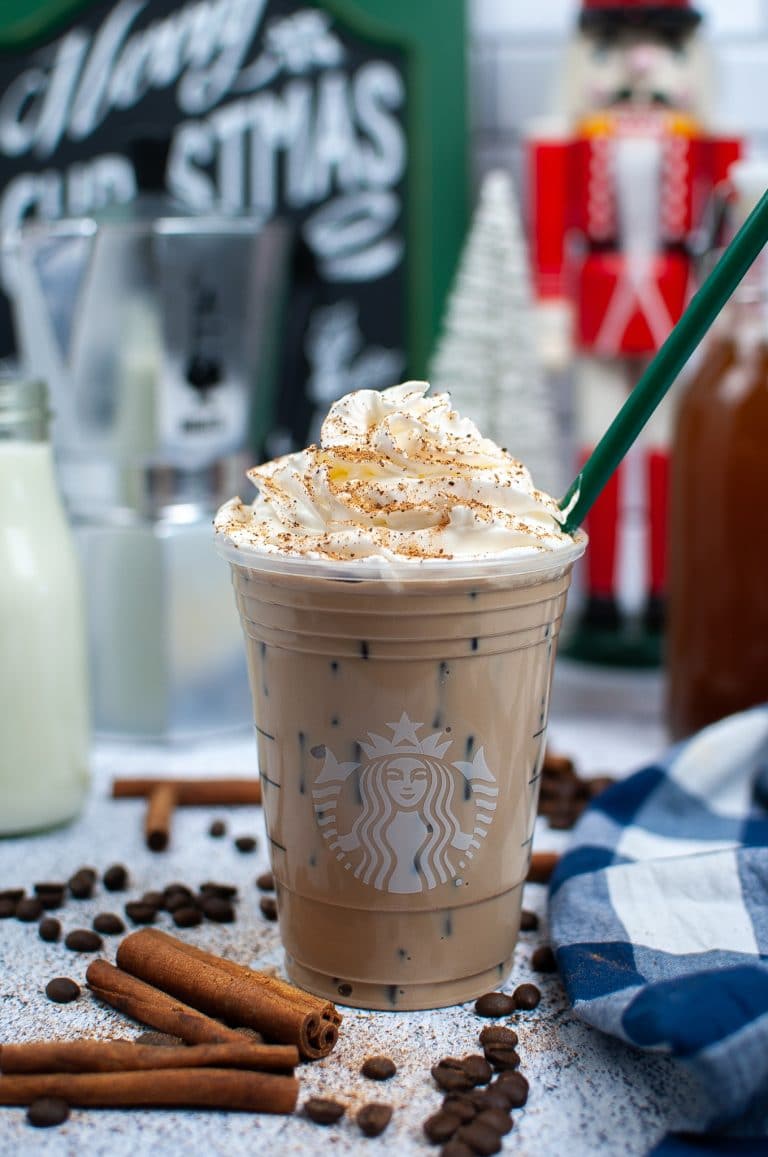 I love when Starbucks releasing their holiday menus. The fall menu is the perfect time to grab a pumpkin spice latte or apple crisp macchiato. The winter menu is when they release the caramel brulee and chestnut praline latte. They also have the gingerbread latte, which may just be my favorite winter drink they offer!
While the hot gingerbread latte is great, there is no denying that ice coffee is great year round. It doesn't matter if it's snowing outside, it's still a good time for iced coffee.
Starbucks copycat iced gingerbread latte
A gingerbread latte is an espresso based drink that has a gingerbread flavored syrup added to it and is topped with whipped cream. The syrup is what gives this latte it's festive flavors.
Recently it was announced that Starbucks would no longer carry the gingerbread syrup needed to make a gingerbread latte. Sad face. The good news is that it's super easy to make your own with homemade or store-bought syrup.
What is in the gingerbread latte from Starbucks?
When you order an iced gingerbread latte from Starbucks the ingredients are: espresso, gingerbread syrup, steamed milk and whipped cream. They also would add a gingerbread crumble on top. To make a homemade gingerbread latte you will need:
sugar
water
ground ginger
ground cinnamon
ground cloves
ground nutmeg
vanilla
salt
espresso
ice
milk
whipped cream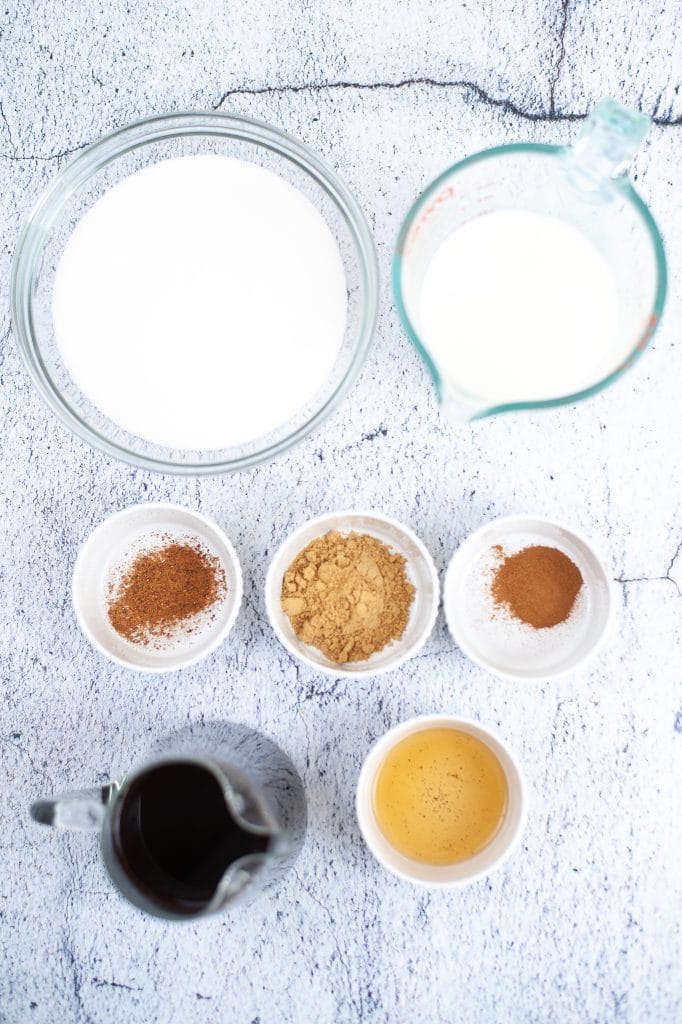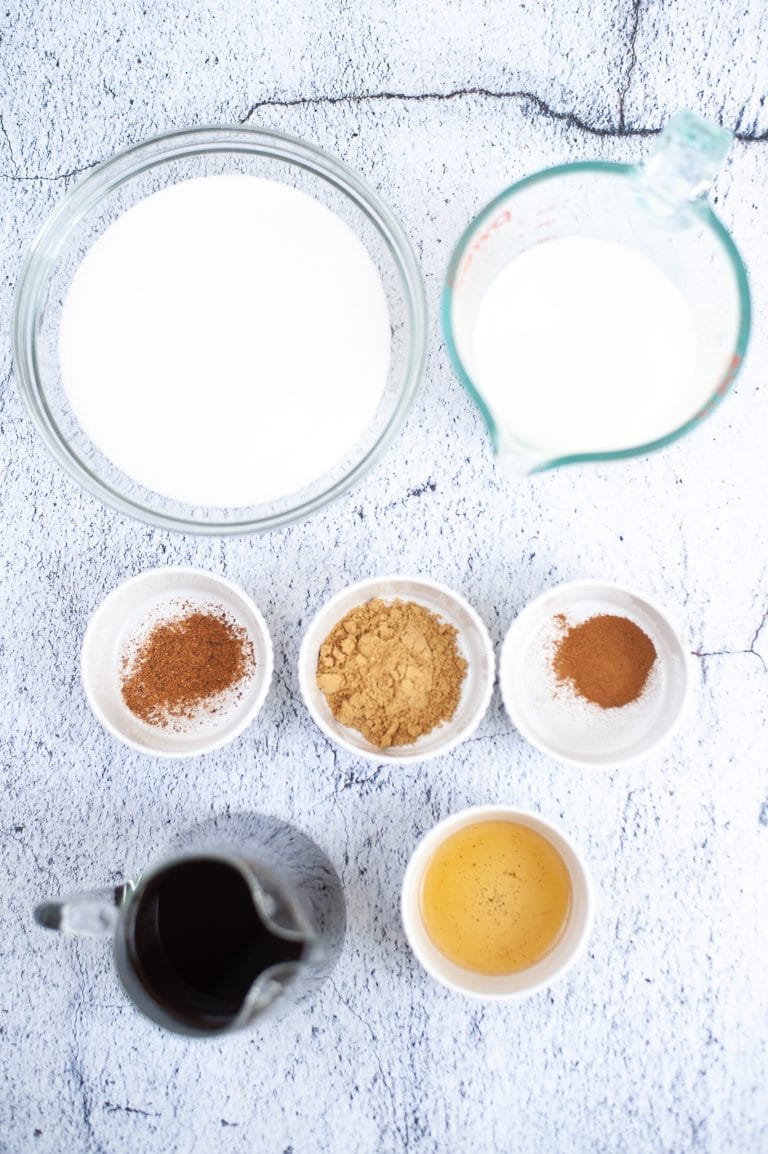 Sugar – White granulated sugar is what you will need for this recipe. You can use brown sugar as well to give the syrup a great depth of flavor.
Spices – These are the spices needed that give this latte it's gingerbread taste. You can either use a pre-made gingerbread spice mix or you can create your own with the spices listed below.
Vanilla extract – Brings out the flavor the gingerbread spices. You can use homemade or store bought vanilla.
Espresso – You can use fresh brewed espresso, instant espresso, hot coffee or even cold brew coffee.
Milk – Any milk will work in this recipe. You can make it dairy-free by using a milk alternative such as almond, coconut or oat milk.
How to make an iced gingerbread latte
This DIY coffee recipe is really easy to make. If you want to make it even easier, grab some pre-made gingerbread syrup and skip a few steps. Once you have gathered all your ingredients, you will also need to grab:
Measuring cups
Saucepan
Spatula
Mason jar
Coffee maker
Glass
Step 1 Make the syrup Combine your water, sugar, vanilla, salt and gingerbread spices together in a medium saucepan. Heat until the sugar dissolves. Continue to simmer until the syrup coats the back of a spoon. Remove and place in a mason jar to cool.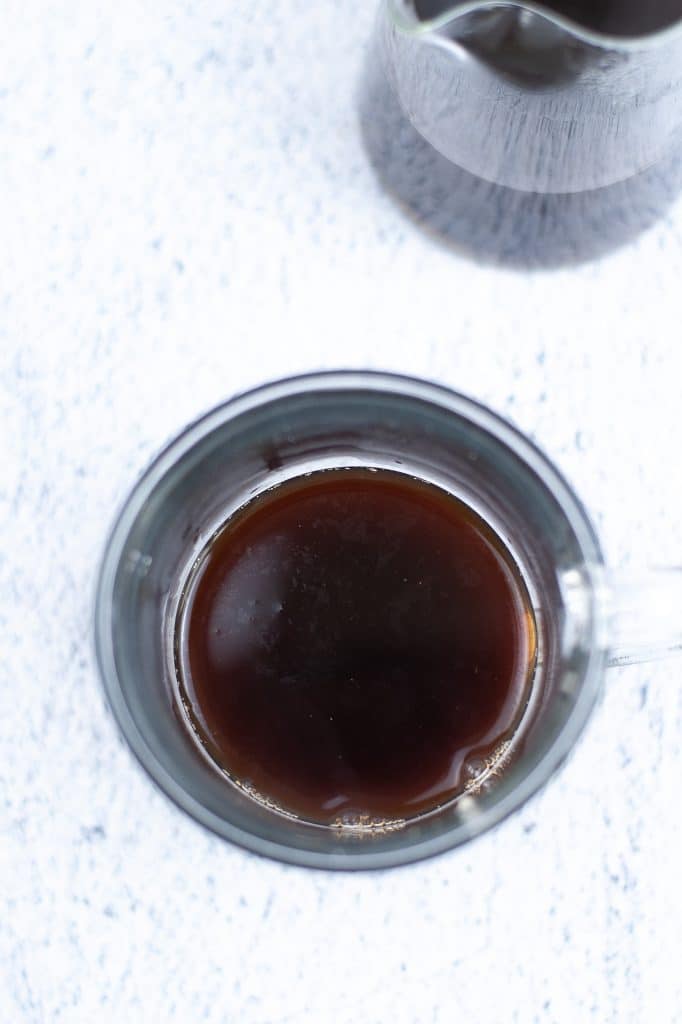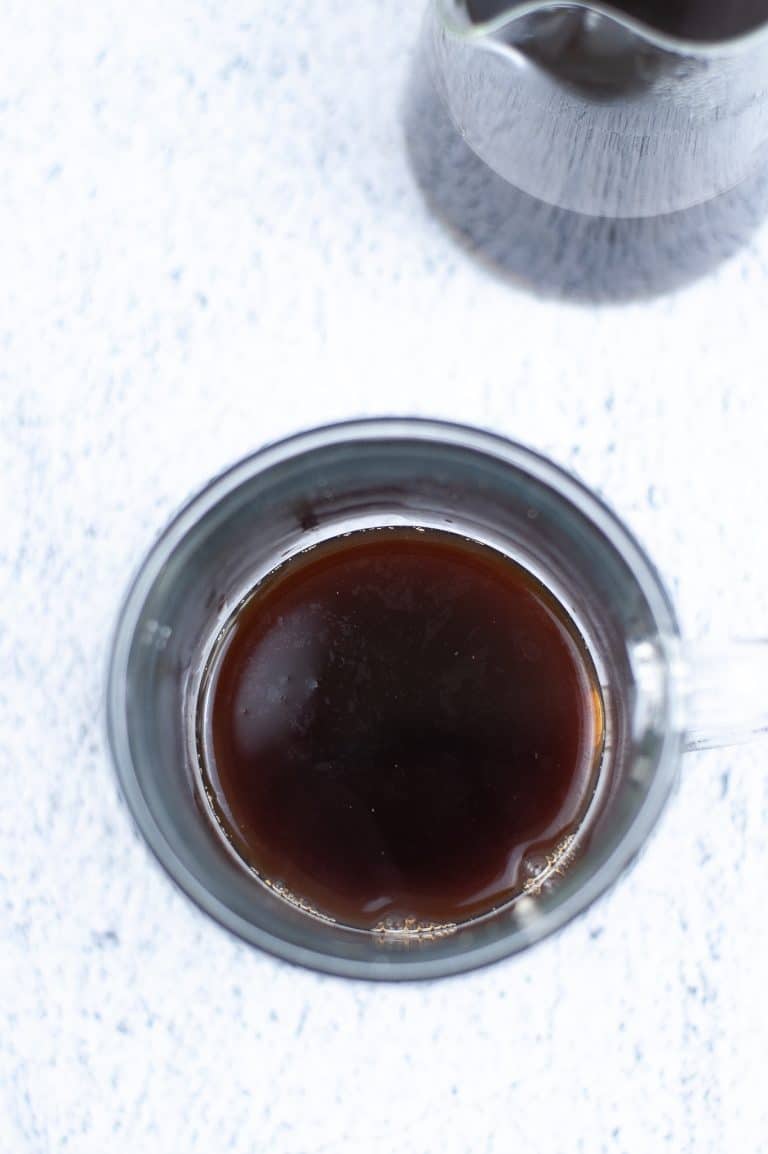 Step 2 Brew your espresso Brew your coffee or espresso and allow it cool to room temperature. You can also follow the steps for a shaken espresso to enjoy your iced gingerbread latte faster.
Step 3 Assemble your iced gingerbread latte Add your iced coffee to a glass along with your gingerbread syrup. Stir to combine. Add your milk to the sweetened coffee. Top with whipped cream and sprinkle of nutmeg.
What does the gingerbread latte taste like?
Gingerbread lattes taste like a gingerbread cookie in coffee form! The same spices used in gingerbread cookies are also used in this DIY coffee drink.
How to order an iced gingerbread latte at Starbucks
Although the gingerbread latte isn't on the menu anymore, you can still order it at Starbucks! When you get a craving for one ask your barista for:
It won't totally be the same as the original, but it will be festive and delicious.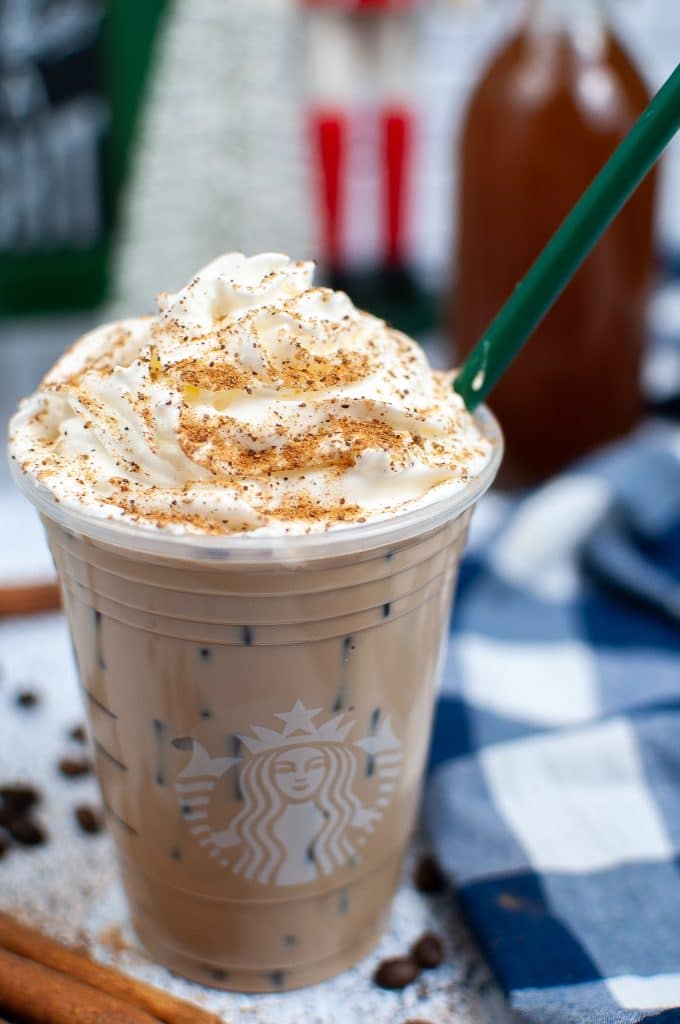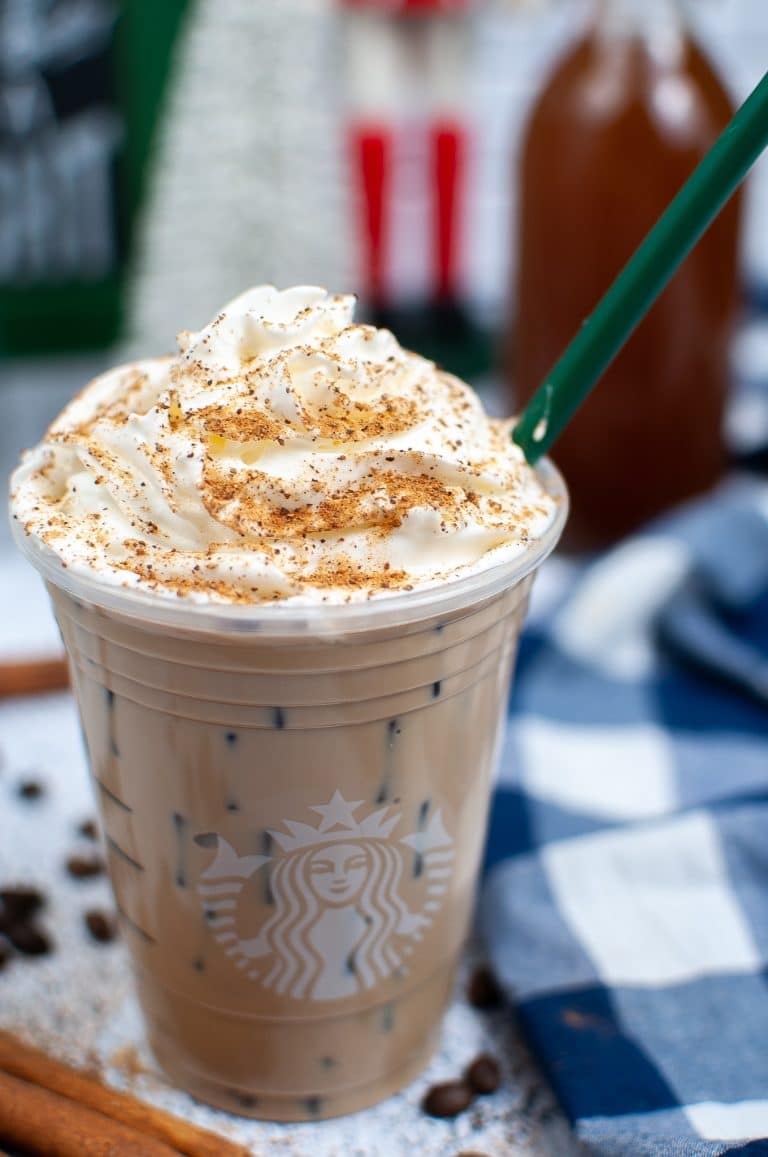 Other holidays drinks to try
What are Starbucks Christmas drinks this year? I'm so glad you asked! I actually have a copycat recipe for almost all of Starbucks Christmas line. Crazy, huh? Starbucks is currently carrying the:
You can also grab a cranberry bliss bar or a chocolate croissant.
How to store gingerbread syrup
If you make the gingerbread syrup for this recipe, you can store it in the fridge or on the counter in a mason jar. A mason jar or a swing jar with an airtight lid are the best ways to store this homemade gingerbread syrup.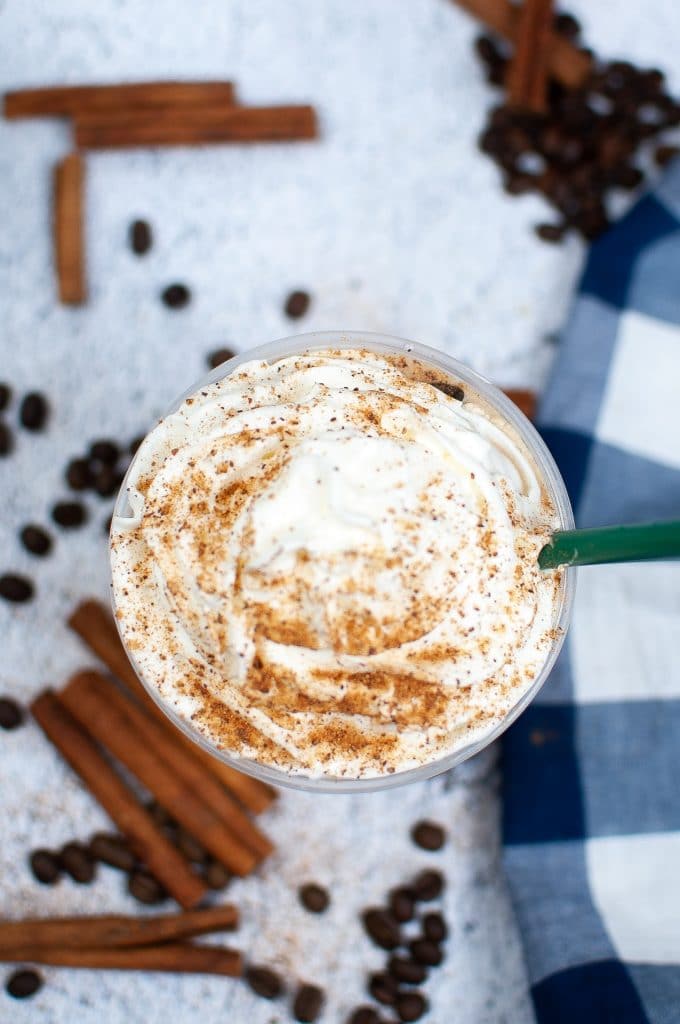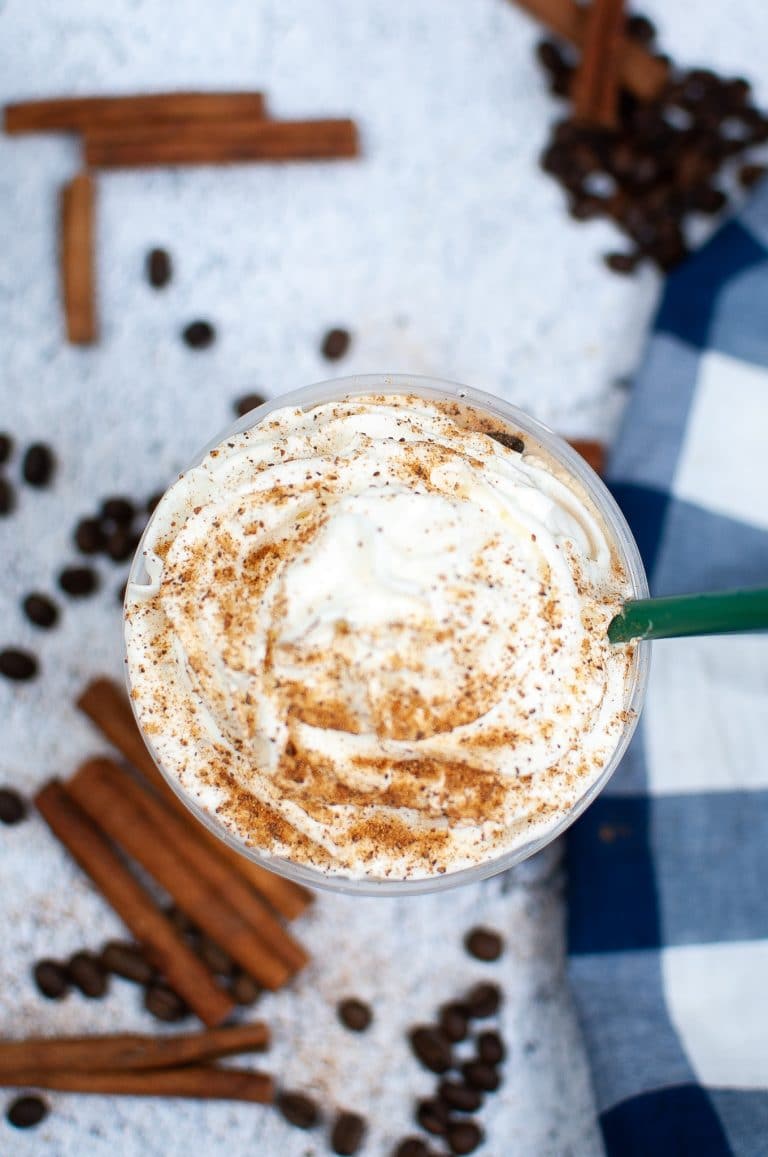 How to make a hot gingerbread latte
The iced and hot version of this drink are almost identical. You can follow the directions for a hot gingerbread latte here. This recipe also includes the homemade gingerbread syrup so if you make it you can use it for either latte.
Iced gingerbread latte recipe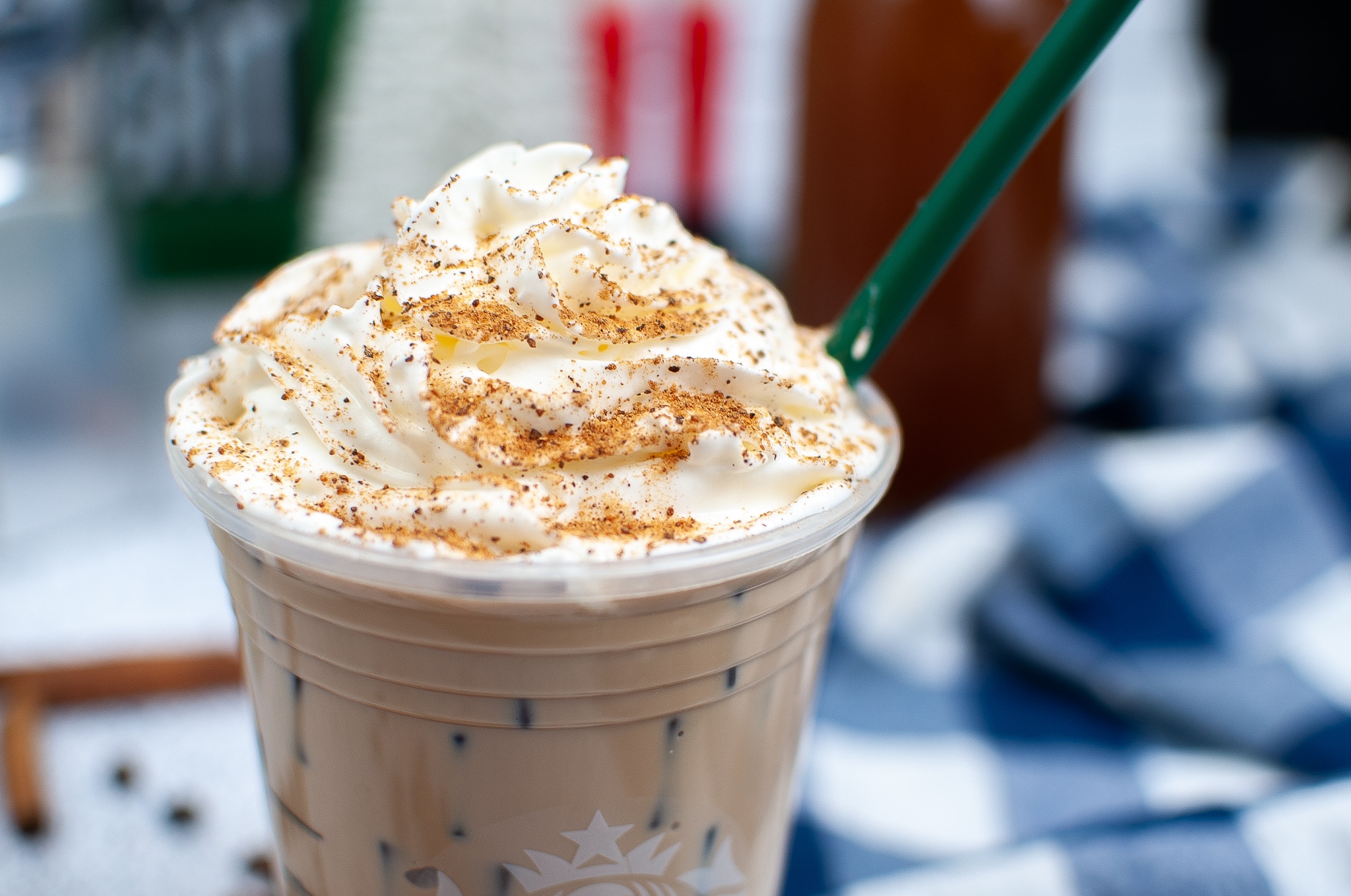 Iced gingerbread latte
Additional Time:
5 minutes
Make a winter favorite with this iced gingerbread latte recipe.
Ingredients
1 cup sugar
1 cup water
2 teaspoons ground ginger
2 teaspoons ground cinnamon
1/2 teaspoon ground cloves
1/2 teaspoon nutmeg
1 teaspoon vanilla
pinch salt
1/2 cup fresh espresso (freshly brewed for hot latte)
8 ounces of milk (steamed for hot lattes)
whipped cream
ground nutmeg
Instructions
Add the spices, sugar, water, salt and vanilla to a medium saucepan and heat over medium high. Stir until mixture comes to a boil.
Turn down heat and let simmer for 15 minutes. Pour into mason jar and let cool.
Pour chilled espresso and milk over ice and add gingerbread syrup to latte to taste.
Pour in milk
Top with whipped cream and a dusting of nutmeg.
Notes
Can use a pre-made gingerbread syrup as well.
Other Starbucks iced drinks to try
I do love a good iced coffee. Some of my other favorite iced copycat coffees are:
Like it? Pin it!
Did you make this recipe? I'd love for you to leave a review in the recipe card above or the comments below.
Want to make it later? Save the image below to your favorite coffee board!