Homemade white chocolate sauce is super easy to make and perfect for pancakes, coffee and more! You are going to love this delicious 3 ingredient white chocolate recipe.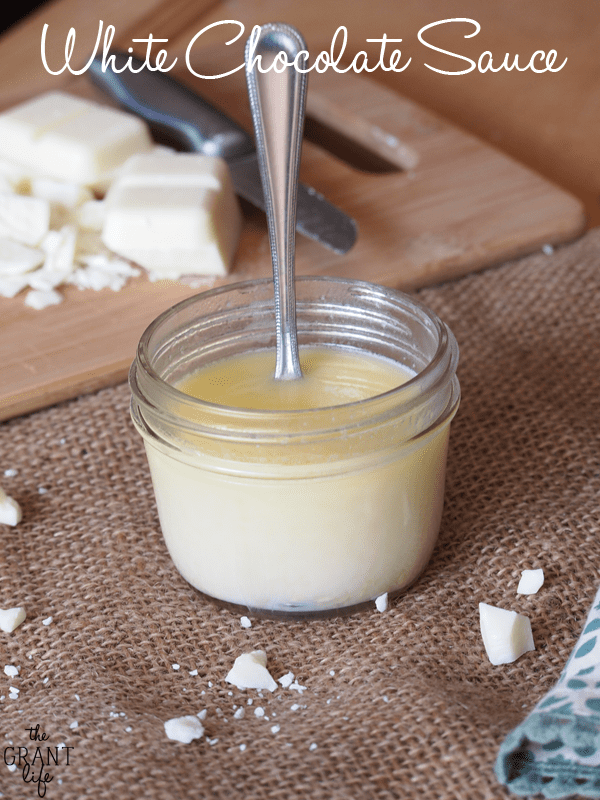 So now I have to confess something.  Remember how I made homemade butterscotch and caramel sauce?  Yea, well when I was making both of those I also made homemade white chocolate sauce.  Phew.  I feel so much better.  And yes, I really did make three sauces in one day.  And yes, I might have been slightly buzzed from sugar the rest of the day.  But look!  White chocolate sauce! 
What is white chocolate sauce?
This sauce is dairy based similar to chocolate sauce, but is made with white chocolate instead. White chocolate is a delicious alternative to classic chocolate and has a unique flavor. This sauce is creamy and is great in white chocolate mochas!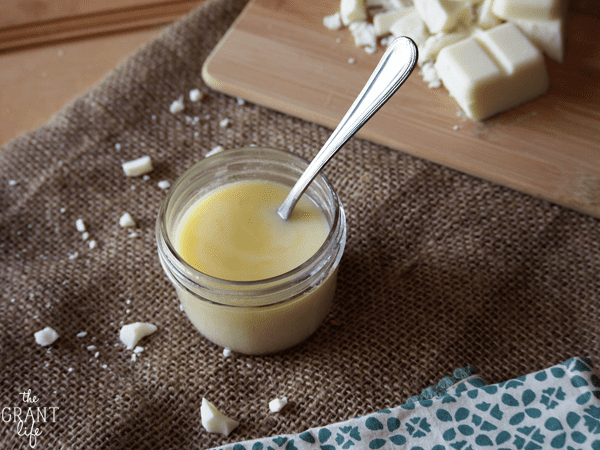 White chocolate sauce ingredients
The reason that I love this white chocolate recipe so much is that you only need a few common ingredients to make it at home. I bet you even have a few at home! You need:
Half and half
White chocolate
Butter
Half and half – You can find this near the milk in the dairy section. You can also use light cream or even whole milk here.
White chocolate – The better the chocolate, the better the chocolate sauce! You will want to use a good quality white chocolate here. I love Ghiradelli white chocolate. You can use white chocolate chips or a chocolate bar.
Butter – I prefer unsalted butter, but salted would work as well.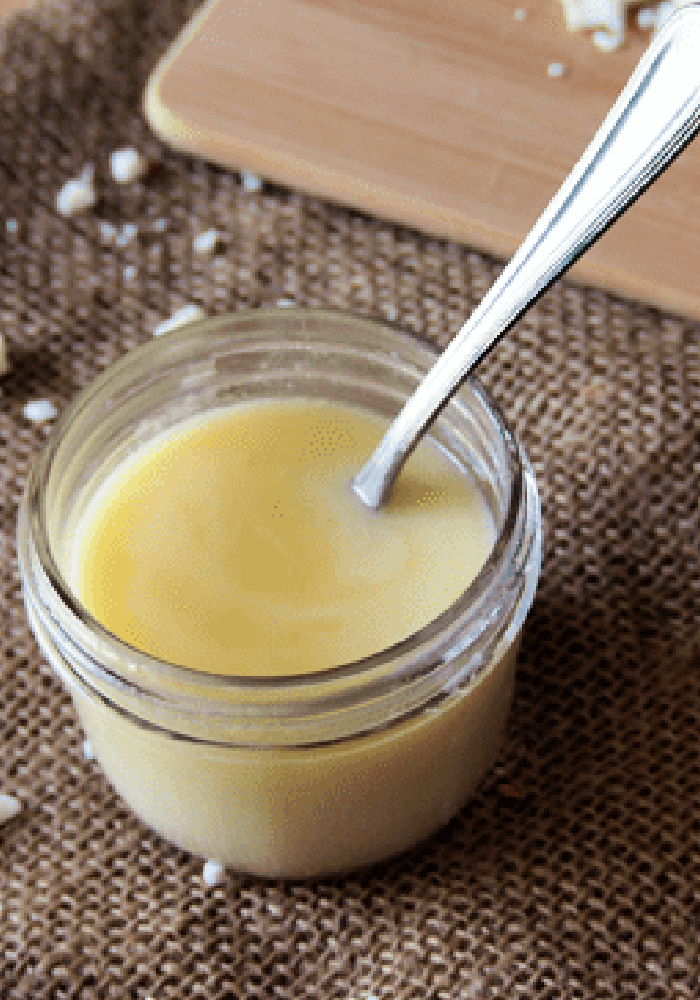 How to make white chocolate sauce
Once you have all your ingredients you will also need to grab:
medium saucepan
spoon or spatula
airtight container such as a mason jar
Step 1 Simmer the half and half
In your sauce pan, over medium heat, bring the cream to a slight boil. You don't want it to boil over or become a rolling boil. Once it starts to boil, remove from heat.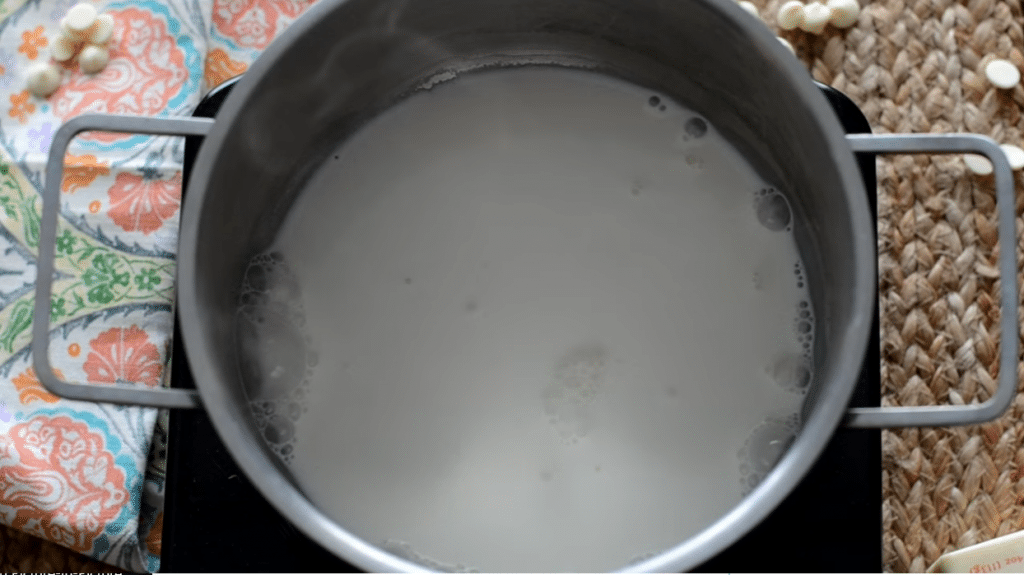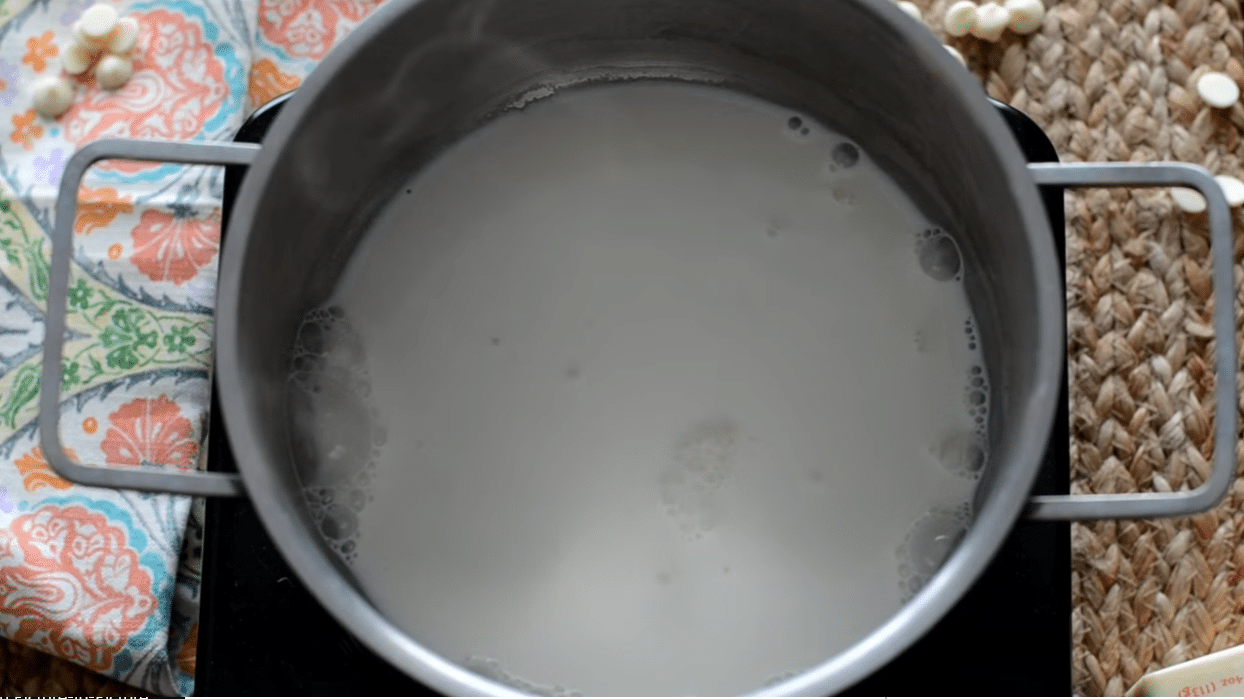 Step 2 Add the white chocolate
Add your white chocolate to the hot cream. Stir until smooth. You will have to stir vigorously to make sure that the white chocolate is well combined.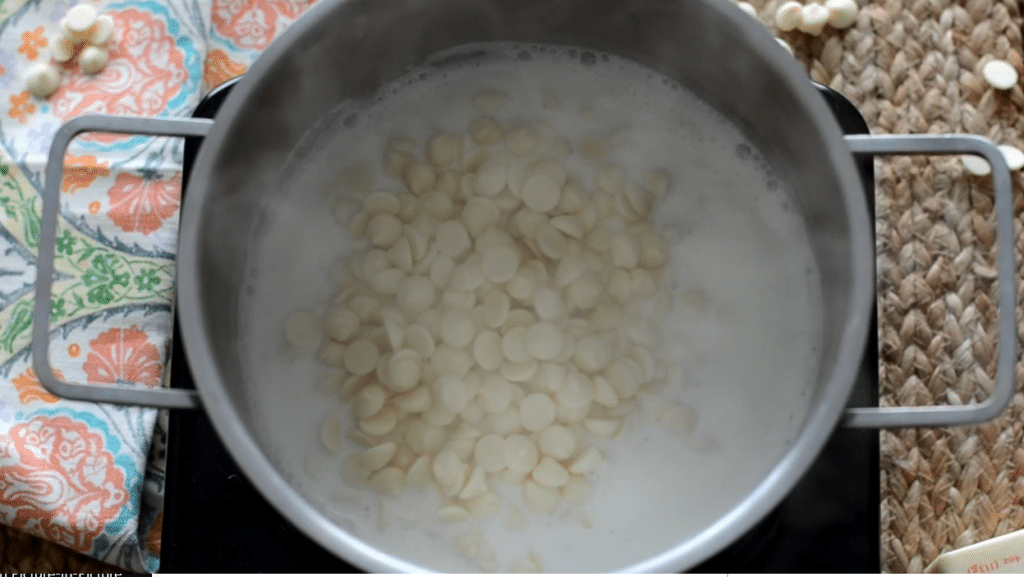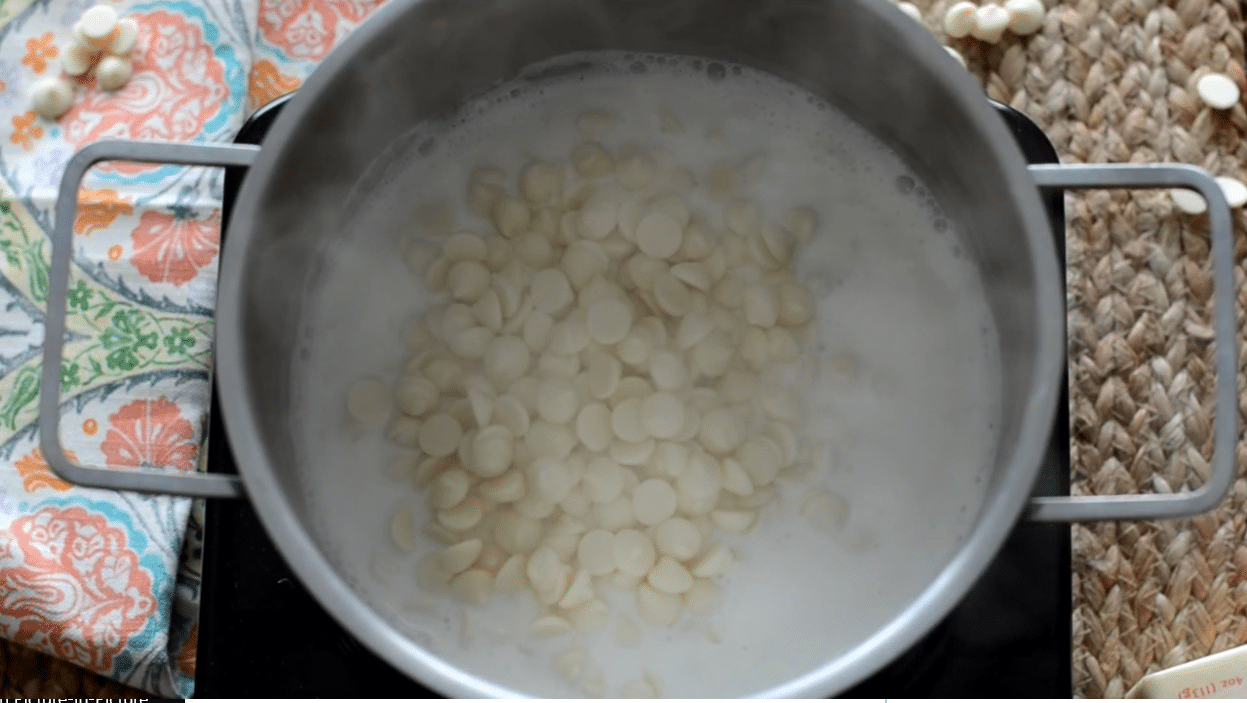 Step 3 Add the butter
After you have the completely combined the white chocolate and cream, add in the butter. The sauce should still be hot so it will slowly melt the butter. Stir to incorporate into the sauce.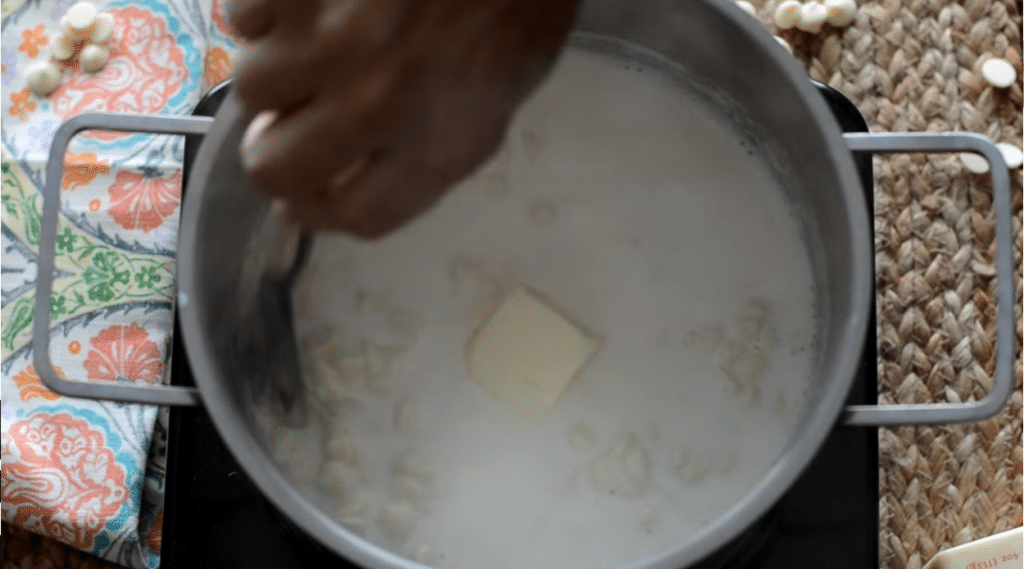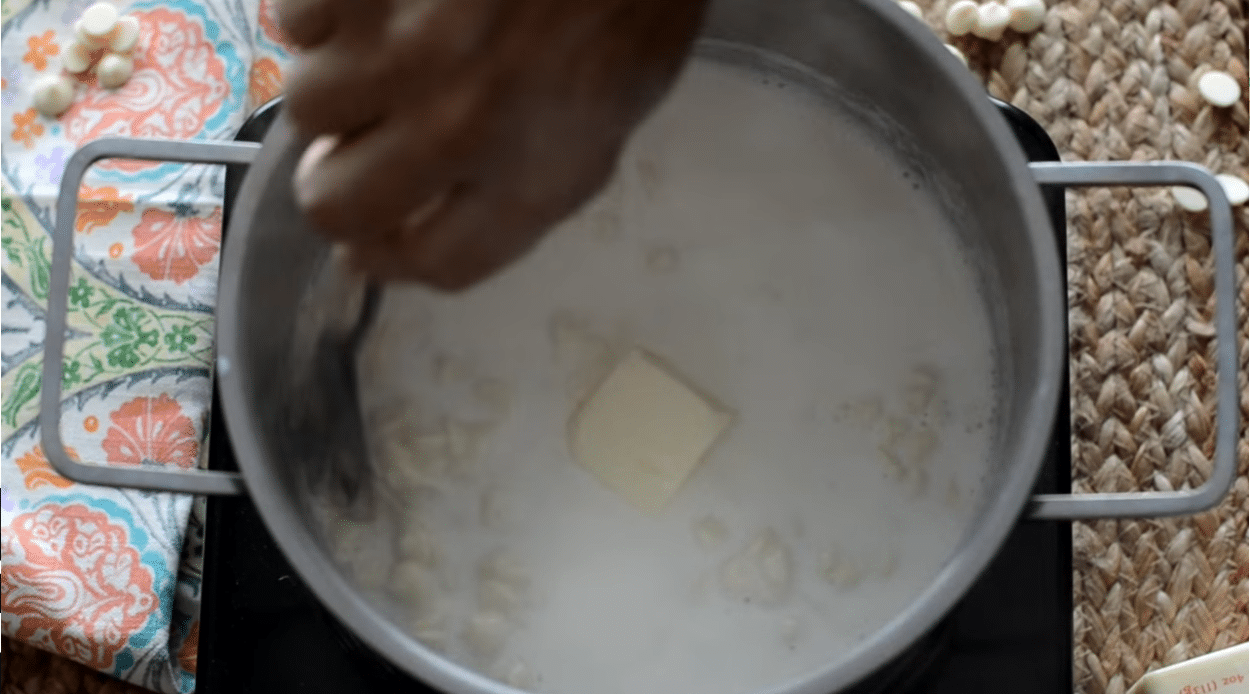 Step 4 Pour into container
Allow the white chocolate sauce to cool slightly and then pour it into an airtight container, such as a mason jar. I suggest using a funnel to help pour it into your cotainer.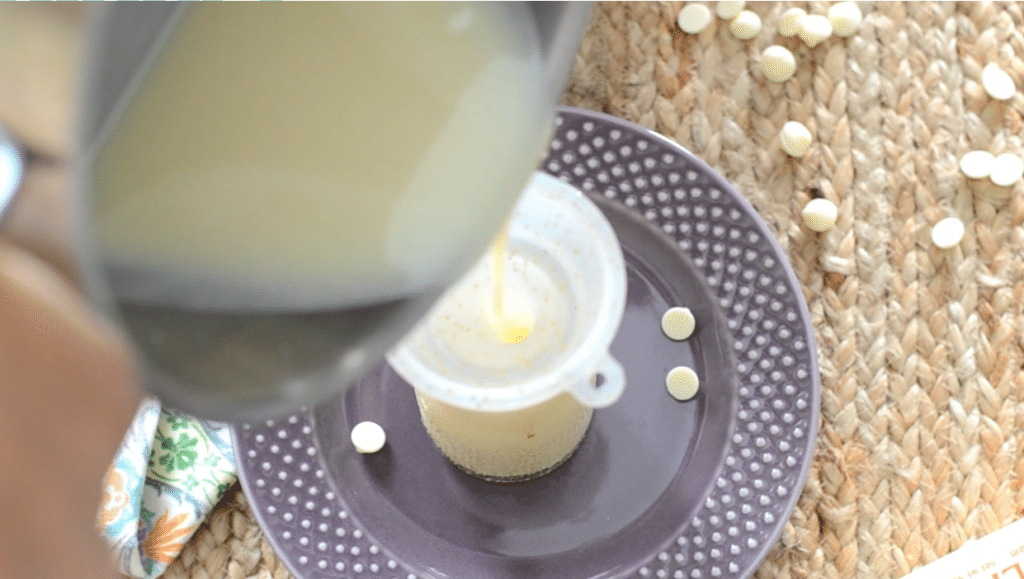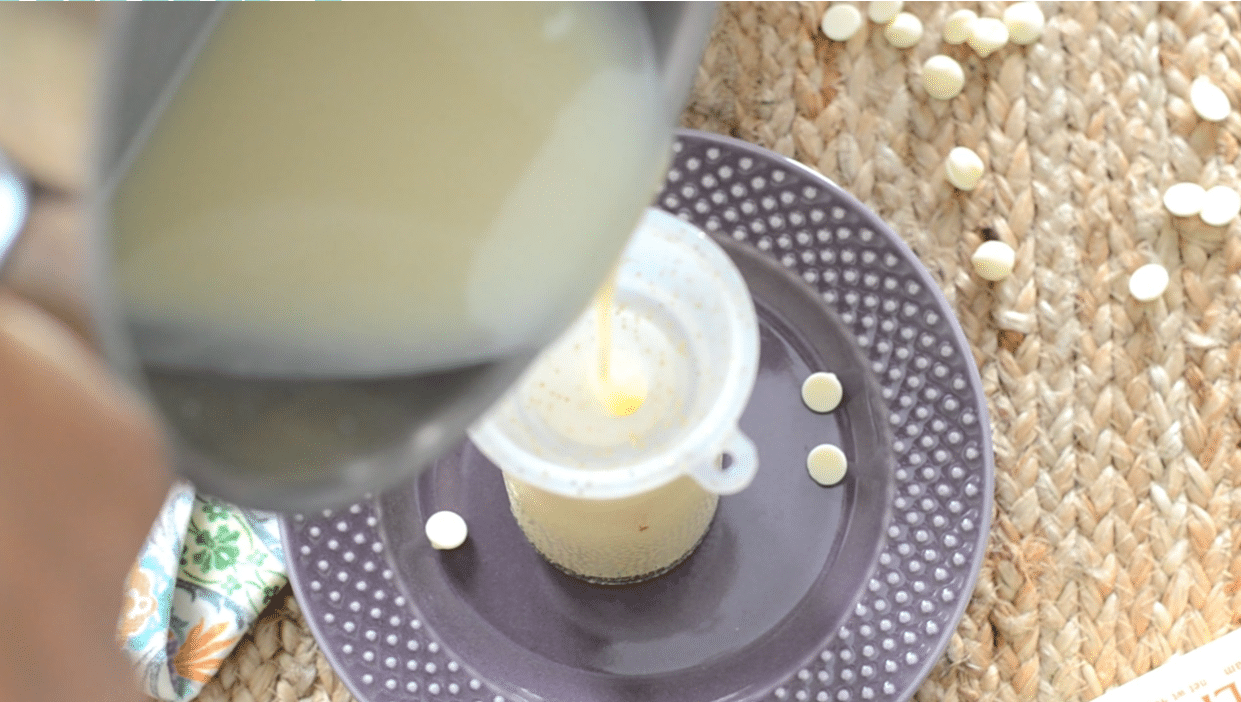 Step 5 Enjoy
Use your fresh white chocolate sauce to make a white chocolate mocha, pour it over homemade pancakes, or serve with ice cream!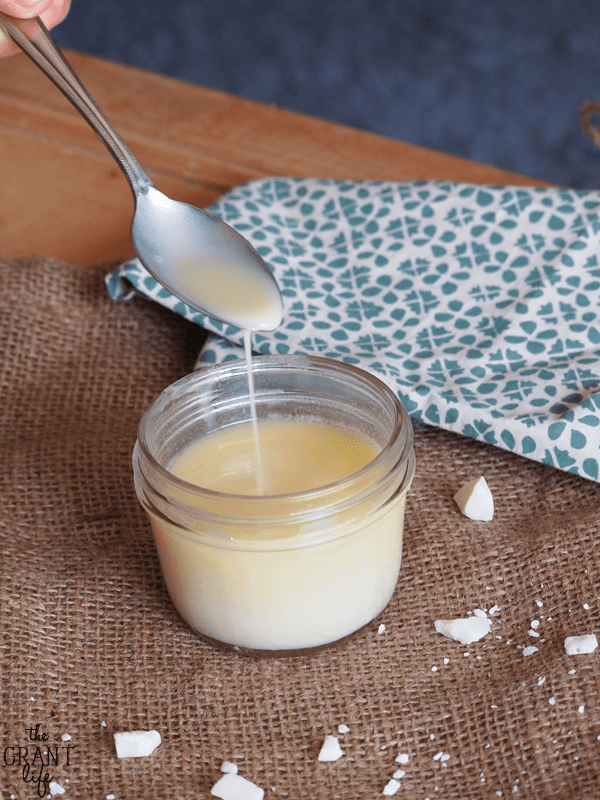 How to store leftovers
You will want to place any leftovers in an airtight container such as a mason jar. Your container will need to be placed in the fridge since it has dairy in it.
Can I freeze it?
I've had a few people ask this question and unfortunately, I don't think you can.
FAQs about white chocolate sauce
-It hardens in the fridge! What do I do?
You can reheat it in the microwave in 30 second intervals, stirring in between. You can also reheat in a saucepan on the stove top.
-What is the difference between light cream and heavy cream?
It has to do with the milk fat content. Here is a great reference on the differences.
-Can I use white chocolate chips?
You can! I used white chocolate bark but white chocolate chips should work just fine.
Hey! I also have a free coffee e-book for YOU! Enter your email below and I will send it right over!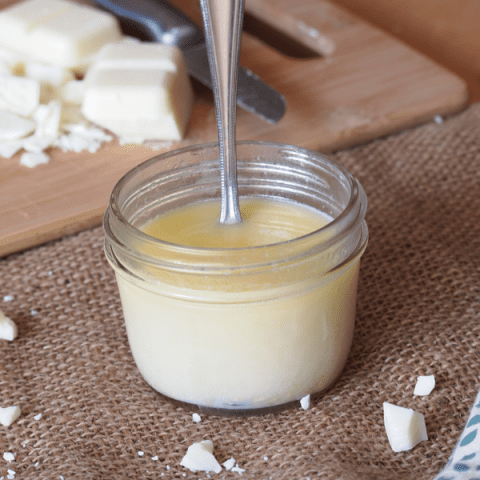 White Chocolate Sauce
Ingredients
8 oz white chocolate, chopped
1/2 cup half and half or light cream
2 teaspoons unsalted butter
Instructions
Heat the cream on the stove top in small pot.
Once it starts to boil, remove from heat and add the butter and chocolate.
Whisk until smooth.
Let cool and enjoy!
Nutrition Information:
Amount Per Serving:
Calories:

1448
Cholesterol:

113mg
Sodium:

255mg
Carbohydrates:

140g
Sugar:

134g
Protein:

17g
Like this recipe?  Be sure to check out my other homemade sauce recipes:
Other white chocolate recipes:
Love this white chocolate recipe? You may also want to check out:
You can also save this recipe to your chocolate board!