Starbucks has a new iced espresso drink and it's amazing! Of course, once I saw it on the menu I had to try it. I loved it immediately but realized it would be SO easy to make at home. I am officially adding this copycat coffee recipe to my line-up of recipes you can easily make at home. Check out this easy copycat Starbucks shaken espresso recipe!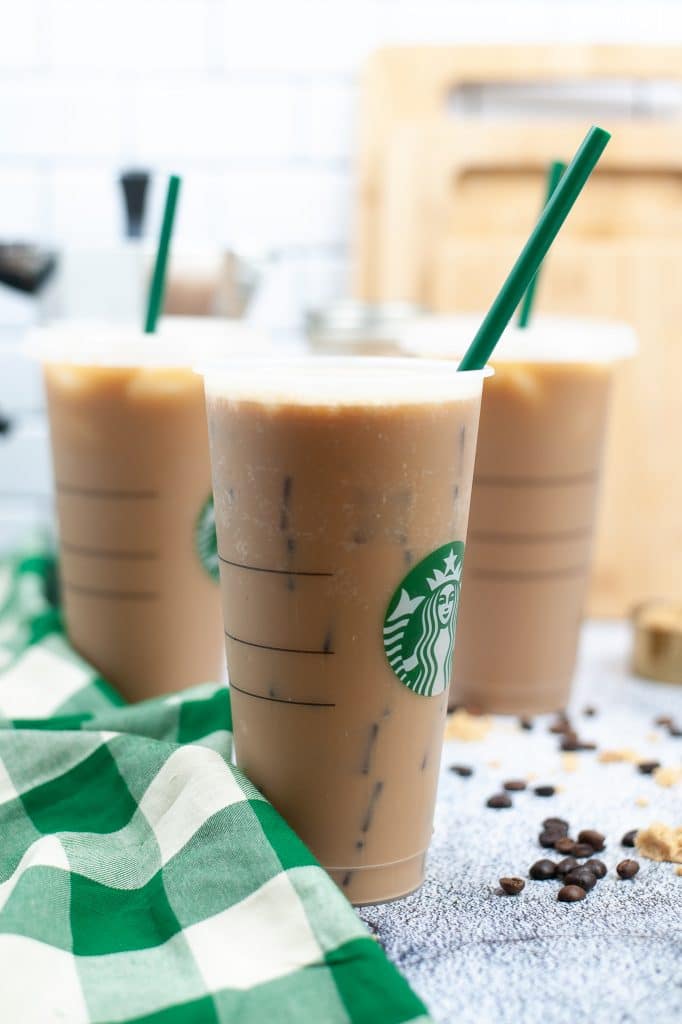 One of my favorite things to do when I get a new drink at Starbucks is talk to the baristas about it. They are able to answer questions about syrups, how it's made and give their insider insights on the drink. It's really kinda cool. I had tried the shaken espresso at home and it didn't taste the same. I talked to the barista about it and they gave me such good tips that now I can make a wicked copycat Starbucks shaken espresso.. at home!
Want more copycat Starbucks drink? Some of my favorites are:
What is Starbucks shaken espresso?
The great thing about this drink is that it's not a new one. When I was talking to the barista she said that it's really just an iced Americano. An Americano is a shot of espresso topped with hot water. In this case, they use the ice instead of the hot water to slightly dilute the drink. A grande is 2 shots of espresso shaken with ice and then poured over ice. The sweetener and milk is then added to the iced down drink.
Starbucks Shaken Espresso Ingredients
To make this shaken espresso at home you will need:
espresso or strong coffee
oat milk
brown sugar
water
ice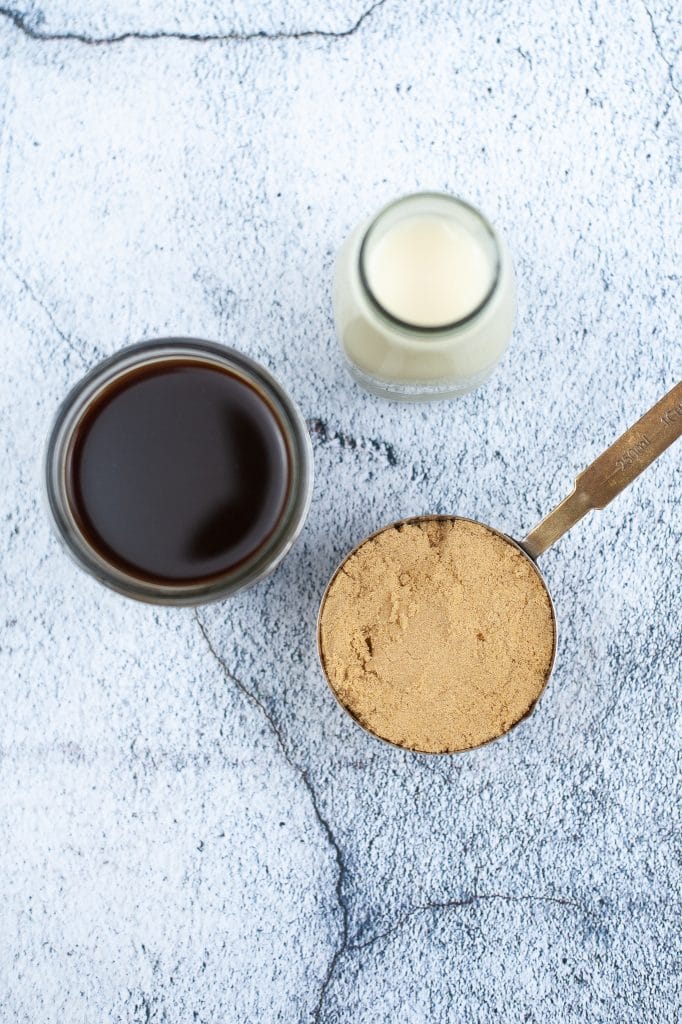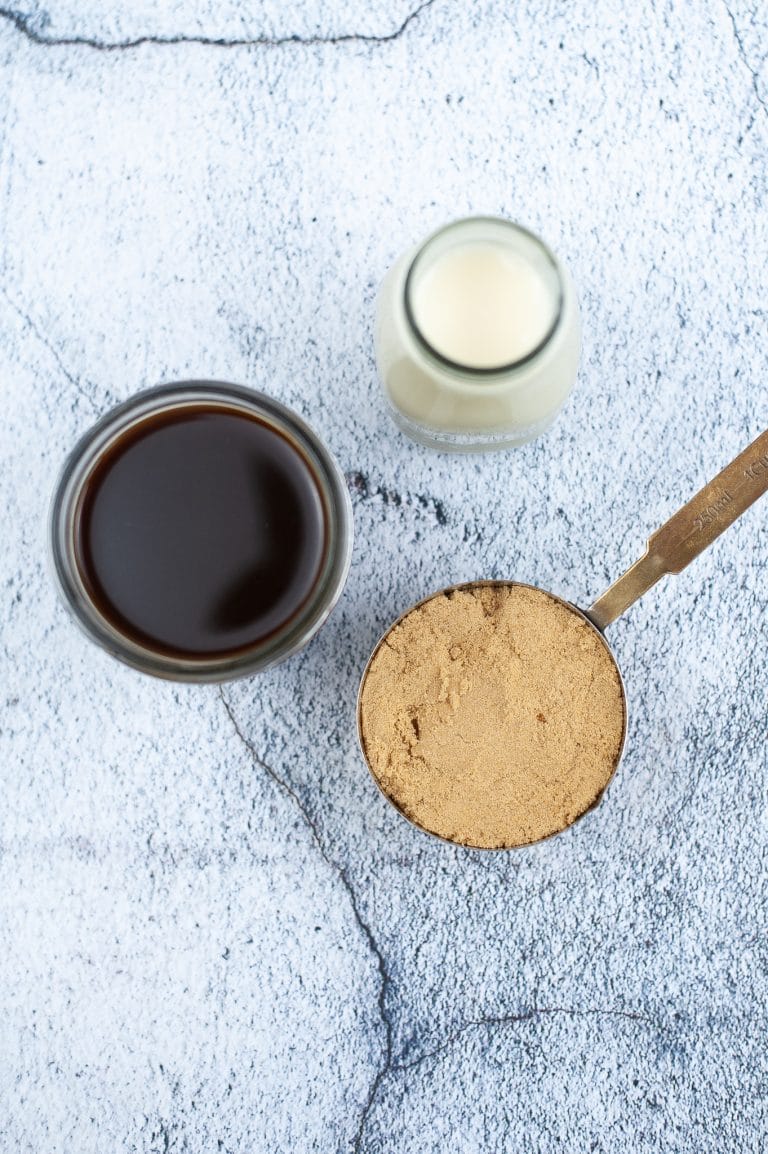 Espresso – You don't need an espresso machine for this recipe. You can use instant espresso or if you have a Keurig or similar coffee machine you can use an espresso pod. You can also use a strong coffee if espresso isn't your thing.
Oat milk – This shaken espresso is the Starbucks brown sugar oat milk version. To make it at home you will need oat milk. You can find oat milk in the dairy section of most grocery stores. Some even oat milk coffee creamer! If you don't want to use oat milk you can use any milk that you prefer.
Brown sugar – This is what gives the copycat coffee drink the sweet taste. You can use brown sugar or a syrup. My cinnamon dolce syrup would be great in this drink!
Water/Ice – The water is used to make the brown sugar syrup that is added to the drink. The ice is used to cool down the hot espresso and then you need a bit more to pour into the cup.
How to make Starbucks shaken espresso at home
I love being able to make this shaken espresso at home. It's perfect for a morning or afternoon pick me up. After you have gathered all your ingredients you should also grab:
small pot
measuring cups
espresso or coffee machine
martini shaker, blender bottle or mason jar with lid
Step 1 Make the brown sugar syrup
In a small sauce pan add the brown sugar and the water. Bring to a boil and allow to simmer for 5 minutes or until the syrup thickens and reduces. Remove from heat and allow to cool. Don't want to make your own syrup? Try a pre-made brown sugar syrup.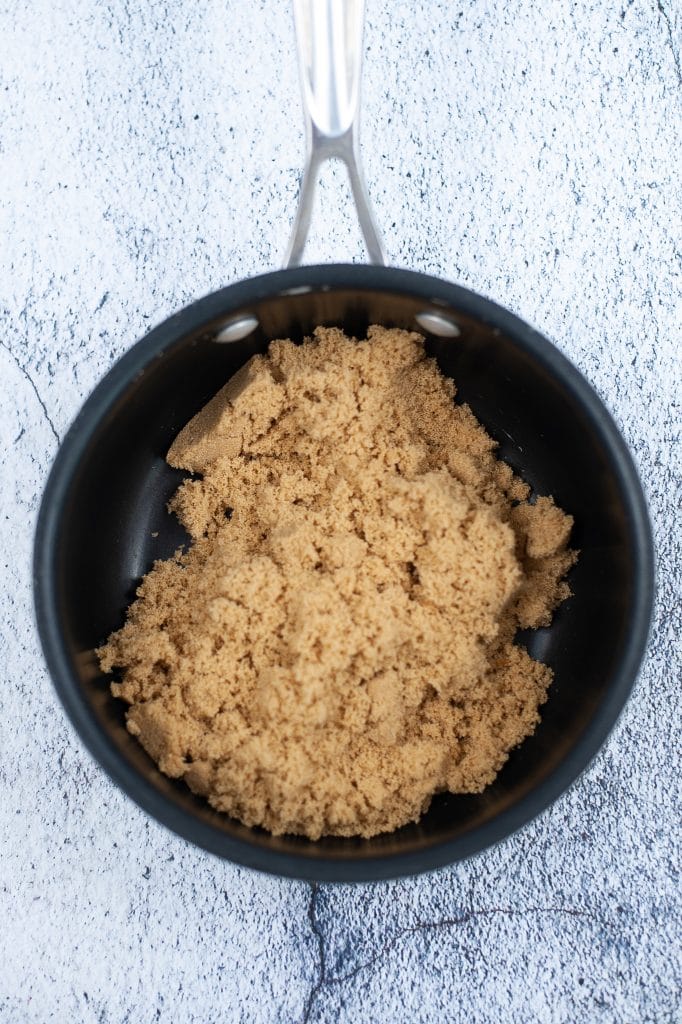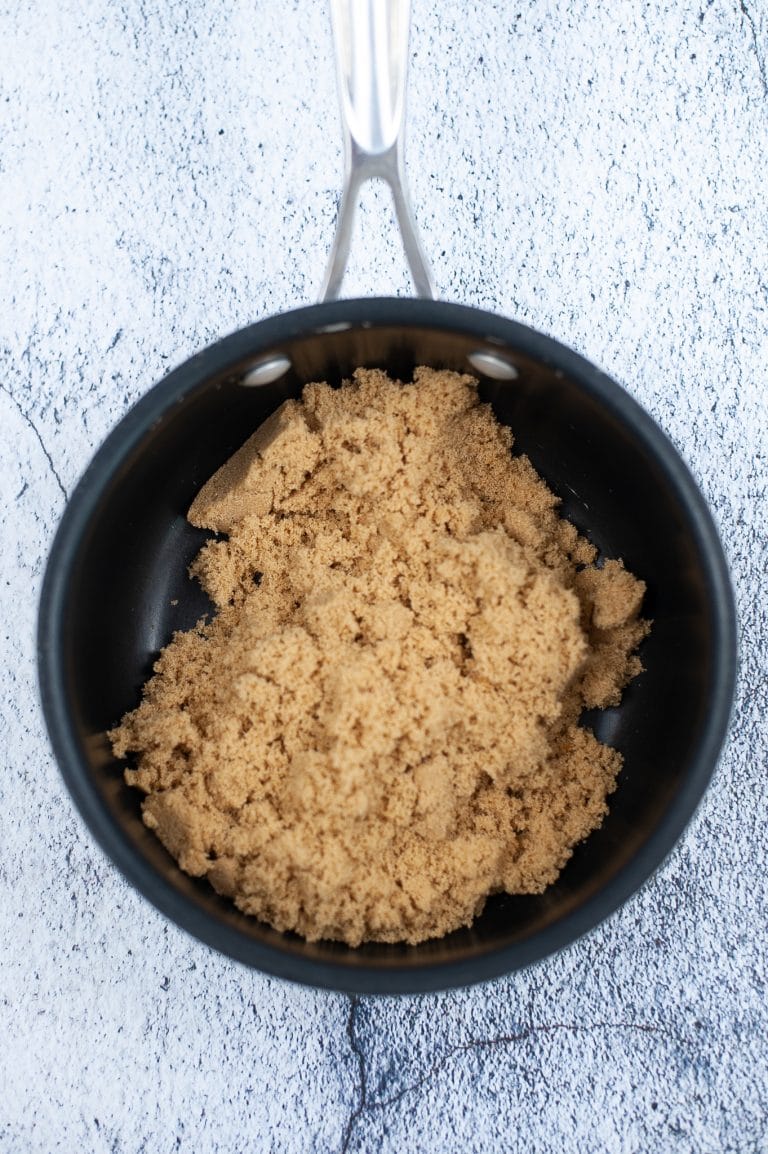 Step 2 Make and chill the espresso
Make your espresso. You can use an espresso machine, if you have one. You can also use really strong coffee or instant as well. Just make sure the coffee is hot. Pour the hot coffee in a martini shaker filled with ice. You can also use a shaker bottle or a mason jar with a lid. Seal the lid and shake until the outside of the container is cool.
Step 3 Sweeten and enjoy
Pour your chilled shaken espresso into a 20 oz cup filled with more ice. Add in your brown sugar syrup and top with your oat milk. Stir and enjoy!
Is Starbucks shaken espresso good?
This is the first question I get after talking about the shaken espresso drink. The answer is YES! It is really good! It tastes like an iced coffee with a stronger coffee flavor. The espresso provides more caffeine too!
The great thing about these shaken espressos is that you can change up the flavoring or even the milk if you'd like. You can easily swap out the brown sugar syrup for a white chocolate sauce or even a pumpkin syrup!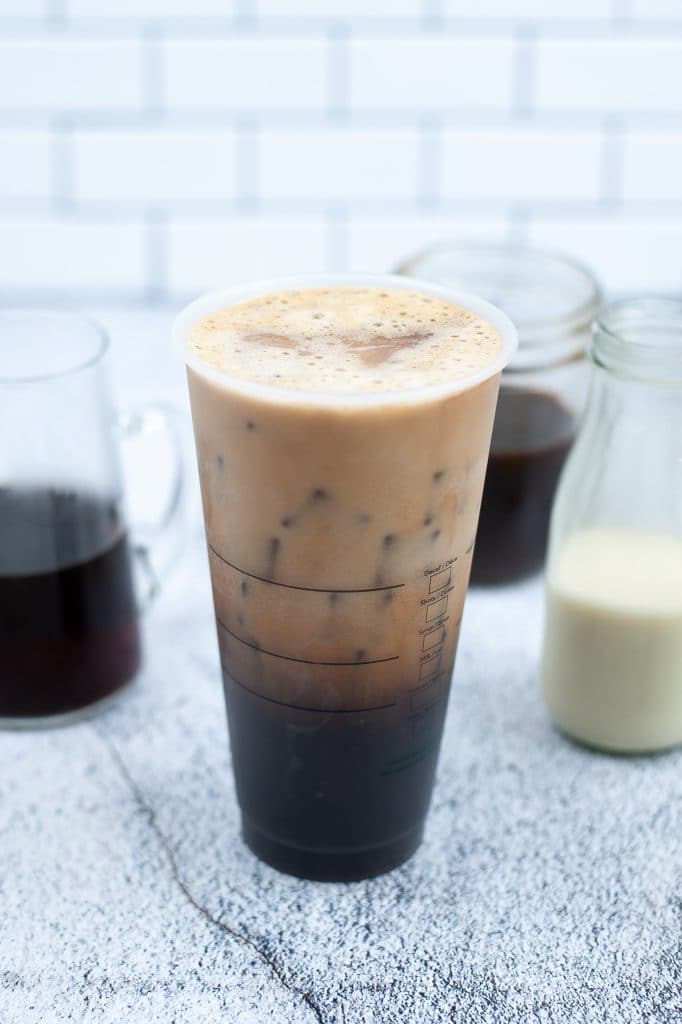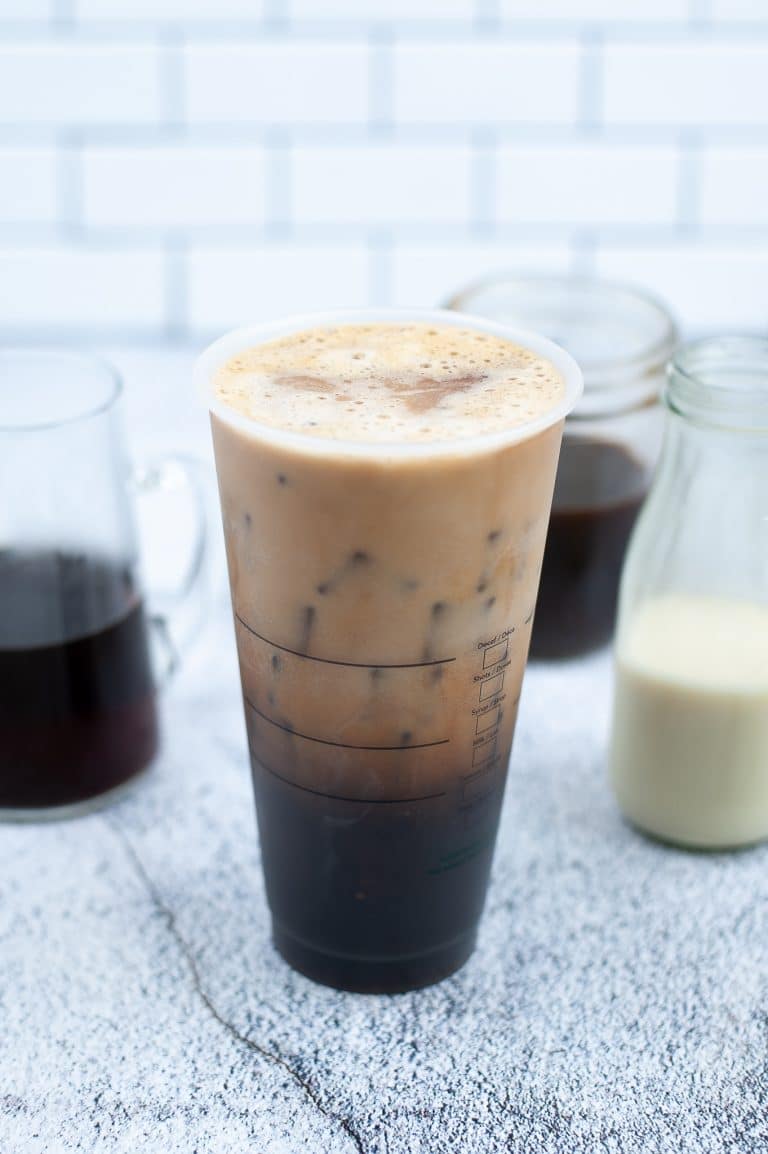 How to order a shaken espresso
Starbucks has 2 different shaken espressos on their menu now. You can easily drive up and ask for either one of those. They have the brown sugar oat milk shaken espresso and the chocolate almond milk shaken espresso. If they ever stop carrying the shaken espresso, you can always asked for an iced Americano with whatever flavoring you'd like. So drive up and say "Can I please have an iced Americano with caramel syrup?" Or any other flavor you'd like.
Caffeine in a shaken espresso
A grande shaken espresso from Starbucks is 3 shots of espresso, about 1 cup like in this recipe. This equals 225 mgs of caffeine per drink. That's a good amount of caffeine!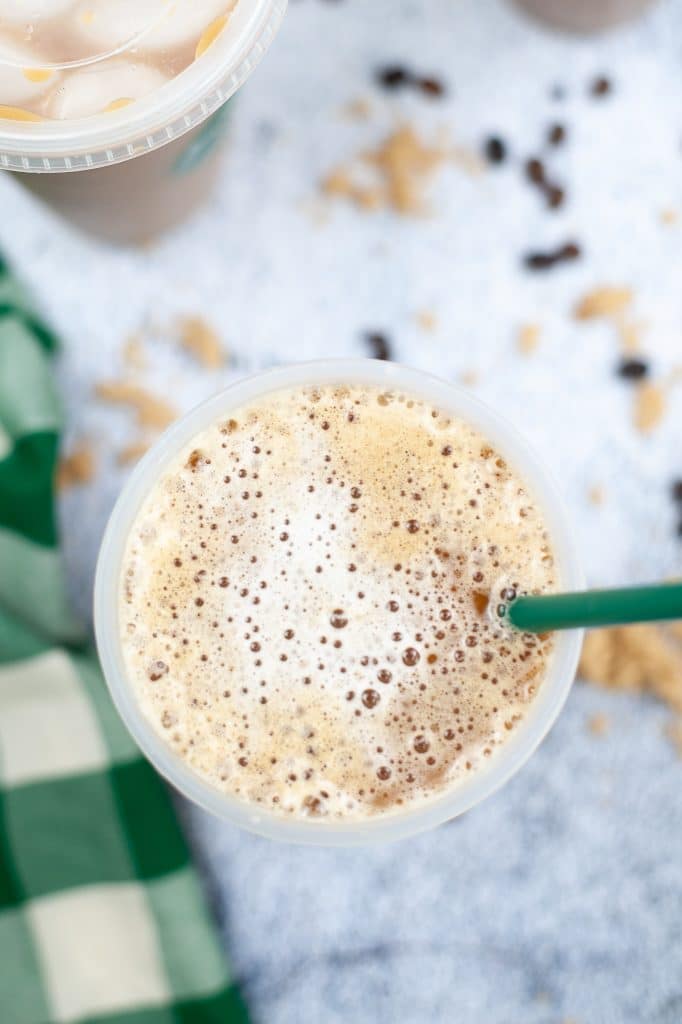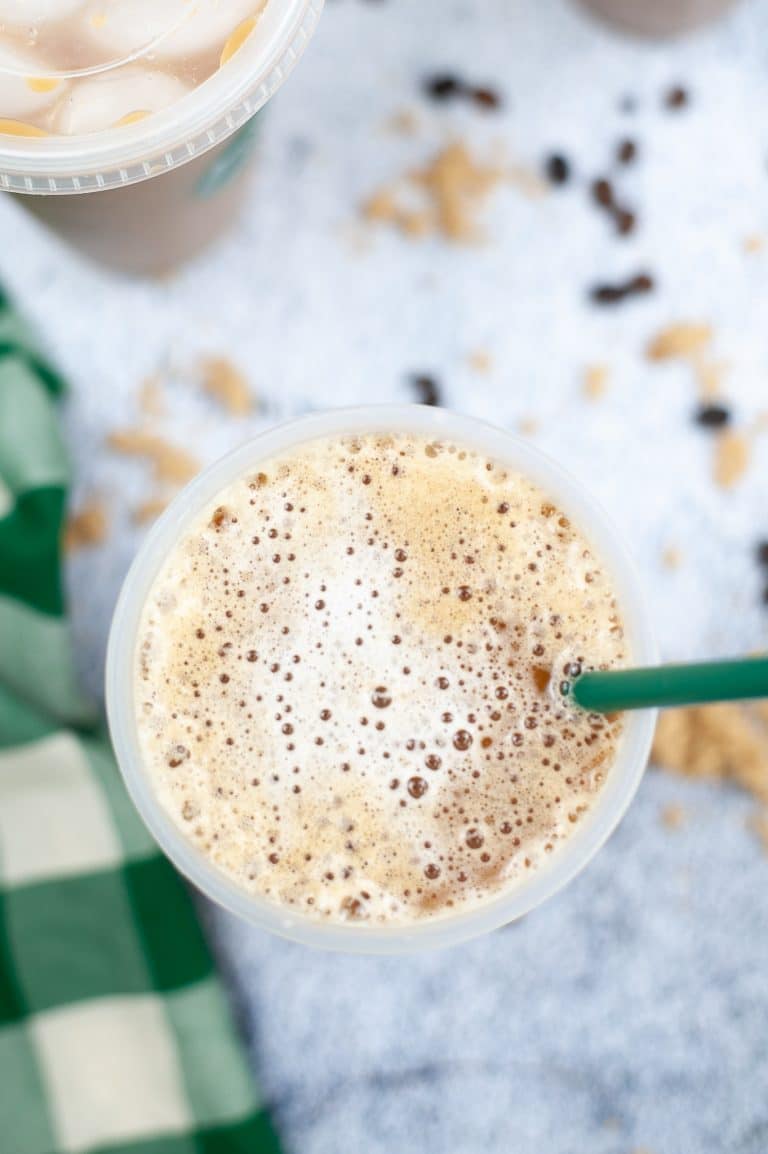 Other copycat Starbucks drinks to try
Love making Starbucks copycat drinks at home? Me too! Here are a few more drinks to try: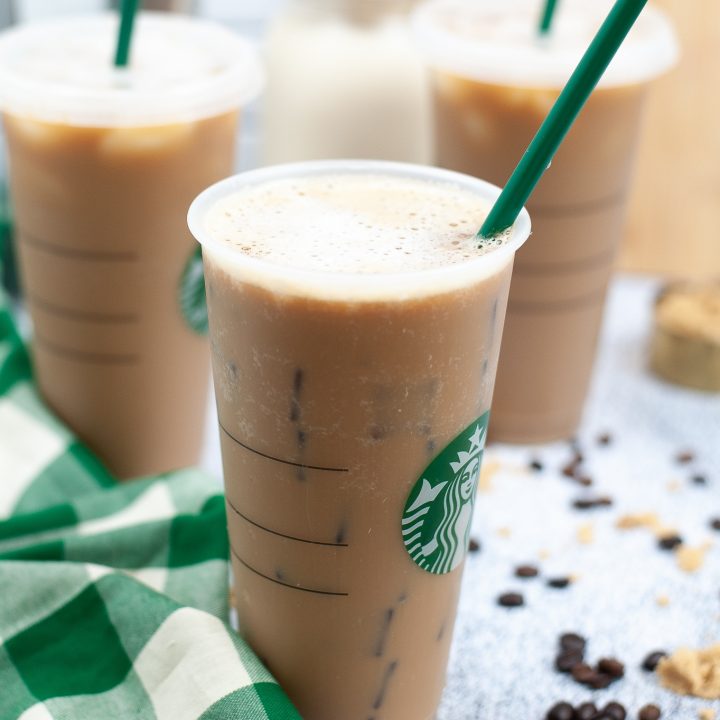 Starbucks Shaken Espresso
Make a copycat shaken espresso at home!
Ingredients
1 cup of oat milk
1 cup of strong espresso coffee
1 cup of brown sugar produces 1/2 cup of syrup)
1 cup of water
Instructions
1. Place brown sugar and water into a medium sauce pan of medium-high heat. Bring to a boil and let it boil for 5 minutes to reduce to a syrup. Remove from heat and set aside.
2. Brew your espresso or strong coffe. In a shaker or blender bottle, add coffee and ice and shake for 30 seconds.
3. In a 20 oz cup, fill with ice, add oat milk and then shaken espresso.
4. Stir in 1-2 tablespoons of brown sugar syrup to taste and enjoy.
Pair with your shaken espresso
Have your shaken espresso and now need a snack to do with it? I have a whole list of copycat Starbucks treats you can make at home! Some of my favorites are:
Did you make this drink? I'd love if you left a review in the recipe card above or in the comments below for others. Want to make it later? Pin the image below to save it.