Busy weeknight? These easy crock pot chicken tacos will become your new favorite dinner.
I have two toddlers and I work from home. So, when Im not chasing them around or busy with a client I somehow have to worry about dinner. I love to throw everything in a crock pot and go about my day. Plus, it is hot yall! Like I don't want to turn my stove or oven on hot. I try to find ways during the summer to not use either to save on the electric bill and save my sanity. [Momma doesn't like to be hot.] My solution is to use my crockpot more and these easy chicken tacos are my favorite.
Im all about quick and delicious meals, so these easy crockpot tacos are my go to meal. I call them my 'set them and forget them' tacos because I toss all my ingredients in and let them simmer all day.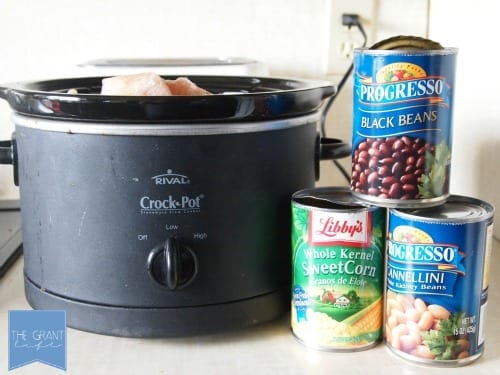 All you need to make your own crockpot tacos are:
2 Frozen chicken breast
2 Cans of beans
1 Can of corn
Taco Seasoning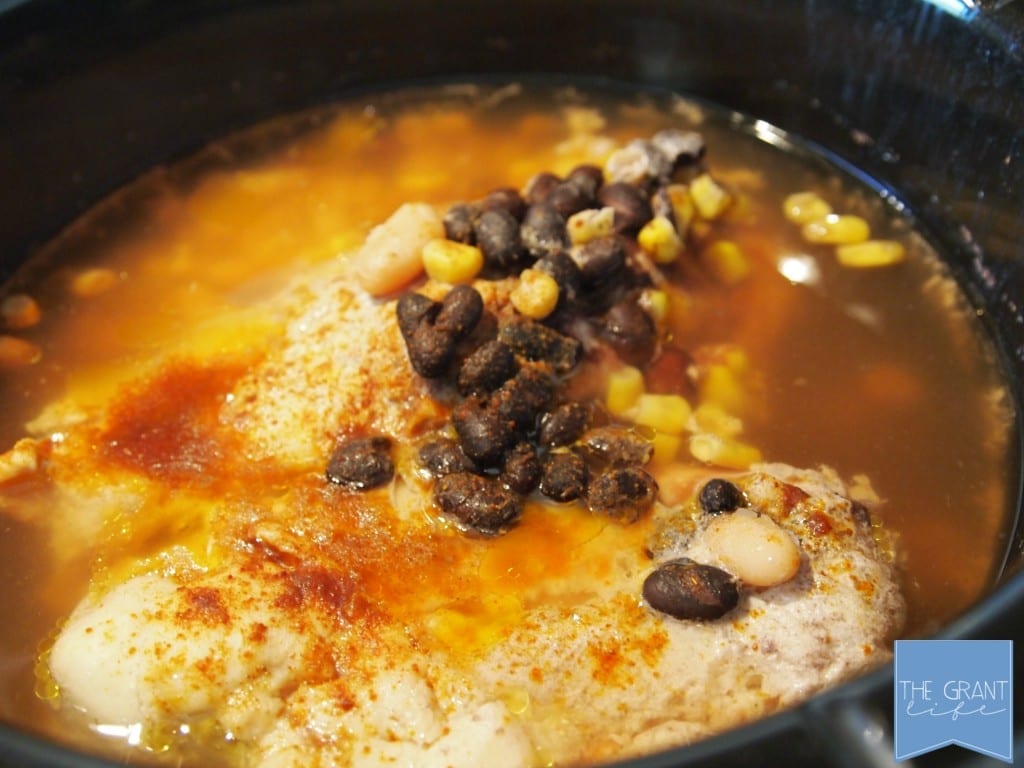 Put your frozen chicken on bottom. Next, dump all three cans directly into the crockpot. Add your taco seasoning and cover. You can set on high for 4-6 hours or low for 8 hours. Set it and forget it. Well, check on it every hour or so and give it a little stir. But mostly set it and forget it.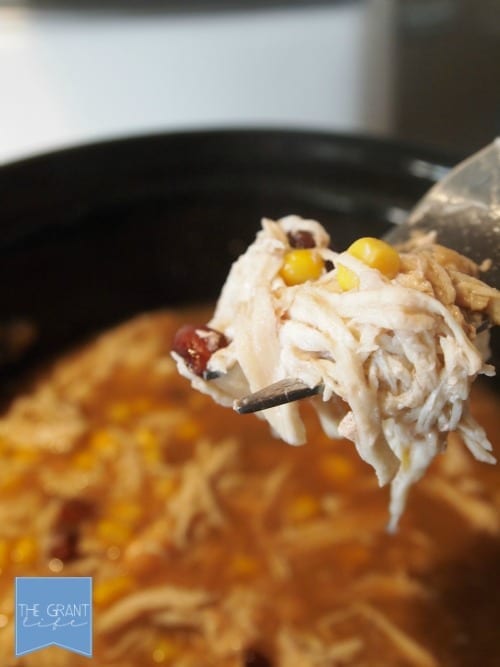 After your chicken is cooked, take a fork and break up your chicken breasts. The meat will be so tender it will just shred right apart. Drain all the water in the crockpot and serve. With the beans and corn already in the crockpot all we add is cheese and salsa. [We love the green salsa. Not spicy at all but so flavorful!] They are so delicious and great the next day!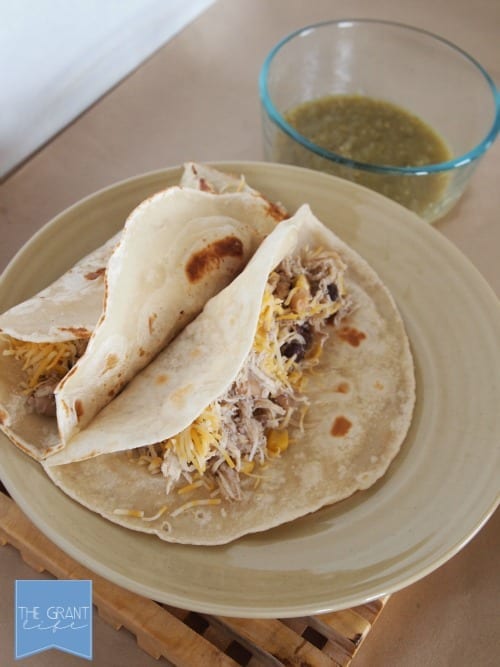 What is your favorite crock pot recipe? Do you use your crock pot more in the summer months?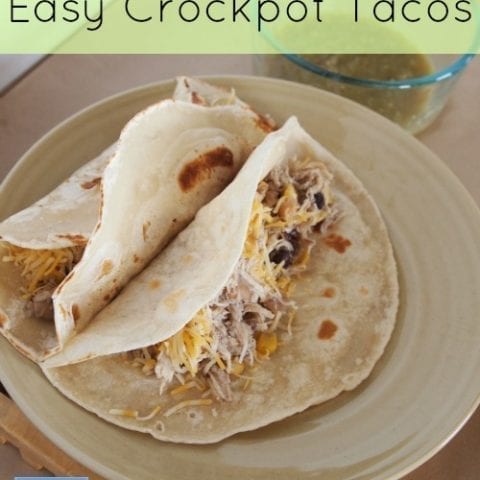 Easy CrockPot Chicken Tacos
Ingredients
2 Frozen chicken breast
2 Cans of beans of choice
1 Can of corn
1 Taco Seasoning packet or homemade
Instructions
Place the chicken breasts in the crock pot.
Sprinkle the taco seasoning over the chicken.
Pour in the beans and the corn.
Set on high for 4-6 hours or low for 8 hours.
Stir occasionally.
Remove the chicken and shred it with two forks. Return to crock pot.
Scoop into tortillas and enjoy!