It's the most wonderful time of the year!  Enjoy it with the most wonderful drink of them all!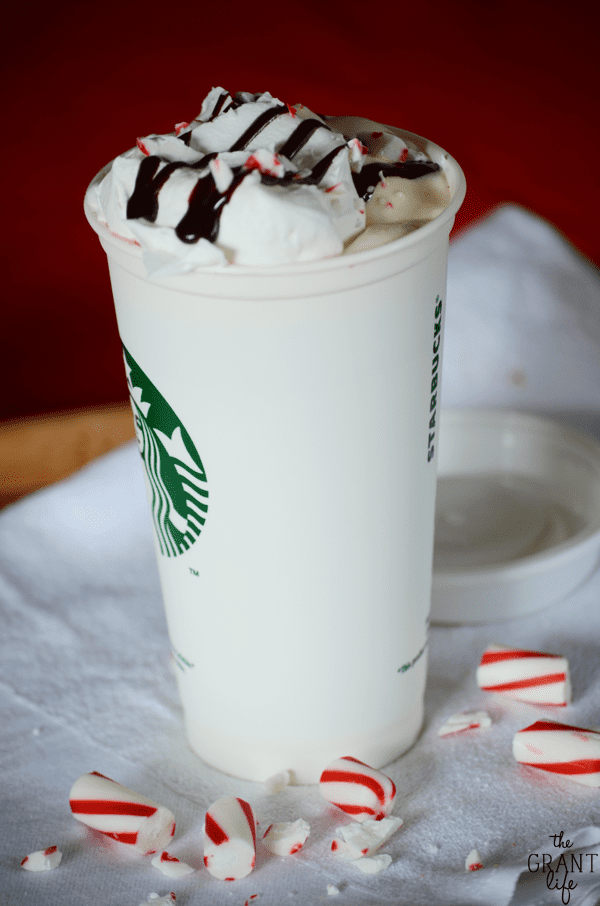 We took family pictures this past weekend!  Might not seem like a big deal, but we haven't had family pictures taken since Avery was a few months old.  He's almost 4 now.. so yea.  It's been awhile.  Wait.  I take that back.  We had group pictures taken with my in-laws 2 years ago.  But still, it's been awhile since we had them done.  So I was pumped.  [The husband not so much, but he loves me so he faked it.]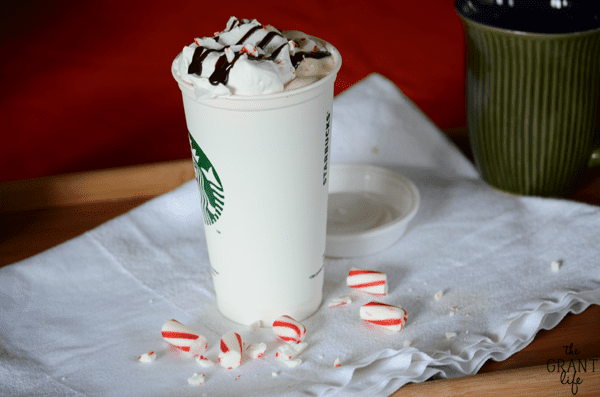 We all had coordinating red outfits and headed off to Heritage Park downtown.  It's this cool little historic section of the city that has old time-y houses.  They are all centered around a small courtyard and even have a pretty rose garden on the side.  It's really a neat place to take pictures.  I giggled a little when we got out of the car and could see 4 different families having their pictures taken.  It's pretty popular for picture taking.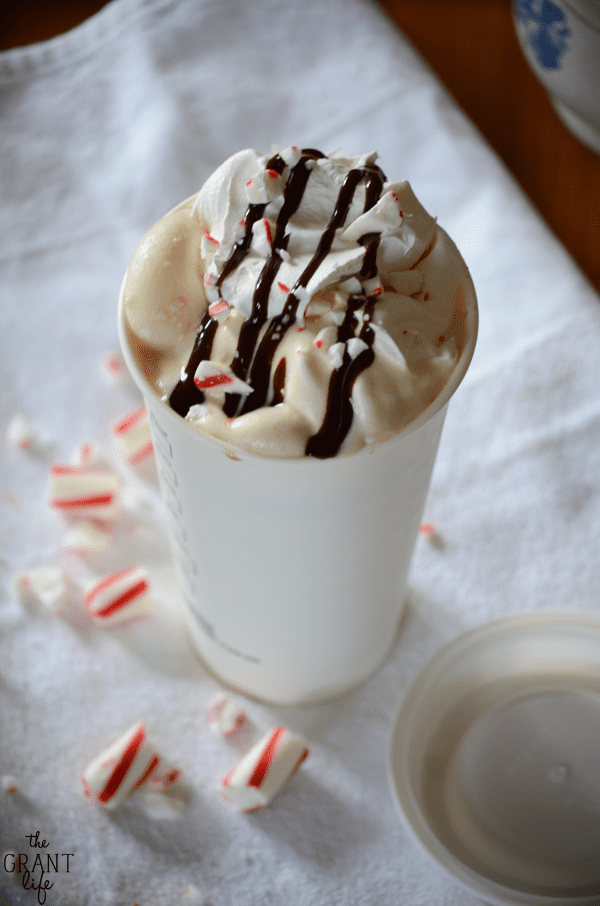 I had taken pictures for a friend there last week and knew it was a great place for family pictures.  Its shaded by trees so there is no direct sunlight [and no squinty eye pictures!] and there are like 8 different houses in the park.  The houses are locked, but they have gorgeous porches and railings that are just perfect for pictures.  And when the kids get antsy [because you know they will] just move to the next house.  It worked out so well that we loaded up and headed that way for our pictures.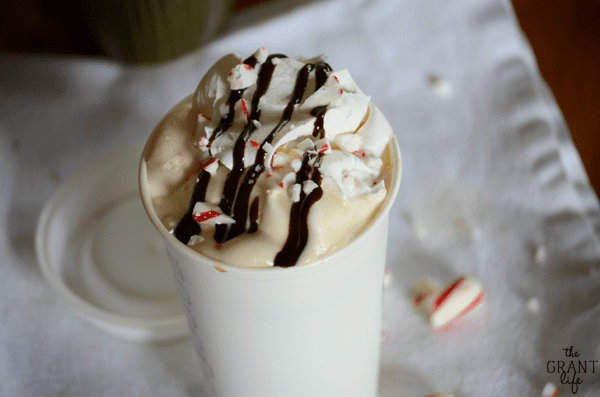 And since I'm cheap [or thrifty, whatevs], I had my mom take our pictures.  I took a few pictures of the kids, got the settings right and handed her the camera.  It was kinda of fun to be on the other side of the camera.  I have been taking pictures for this site for almost 4 years now and just recently started doing family photography on the side.  I've taken a lot of pictures, but very rarely am I the one being photographed.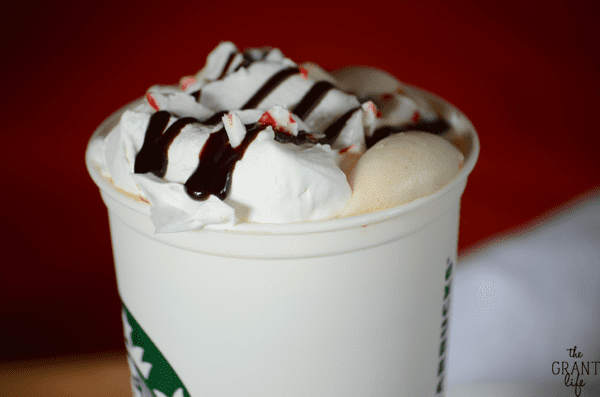 She took over 200 pictures in less then an hour.  Crazy, huh?!  I sorted through them all and we have a ton of good ones!  I even ordered our Christmas cards with one of the pictures that same night.  I'm so pumped to go pick them up and send them off!  I don't think I've sent Christmas cards in 4 years either.  Nope.  I haven't.  Aw well.  Here's to new family pictures and Christmas cards before New Years! 


To make this peppermint mocha I suggest either Torani peppermint syrup or making your own.  I'm pretty sure World Market sells it in stores if you have one near by. 

Peppermint Mocha
Ingredients
2-3 tablespoons peppermint syrup
2-3 tablespoons chocolate syrup
1 cup hot coffee or 2 shots espresso
1 cup steamed milk
whipped cream for topping
Instructions
Add the syrups to the bottom of a coffee mug.
Pour the hot coffee or espresso over. Mix together.
Add the steamed milk and mix again.
Top with whipped cream and crushed candy canes.
Enjoy!