Summer is my favorite time to whip up chilled fruity drinks and this copycat Starbucks Cool Lime Refresher is certainly top of list! This homemade lime refresher is made with freshly squeezed lime juice, water, fresh cucumber and mint, sugar, and lime slices.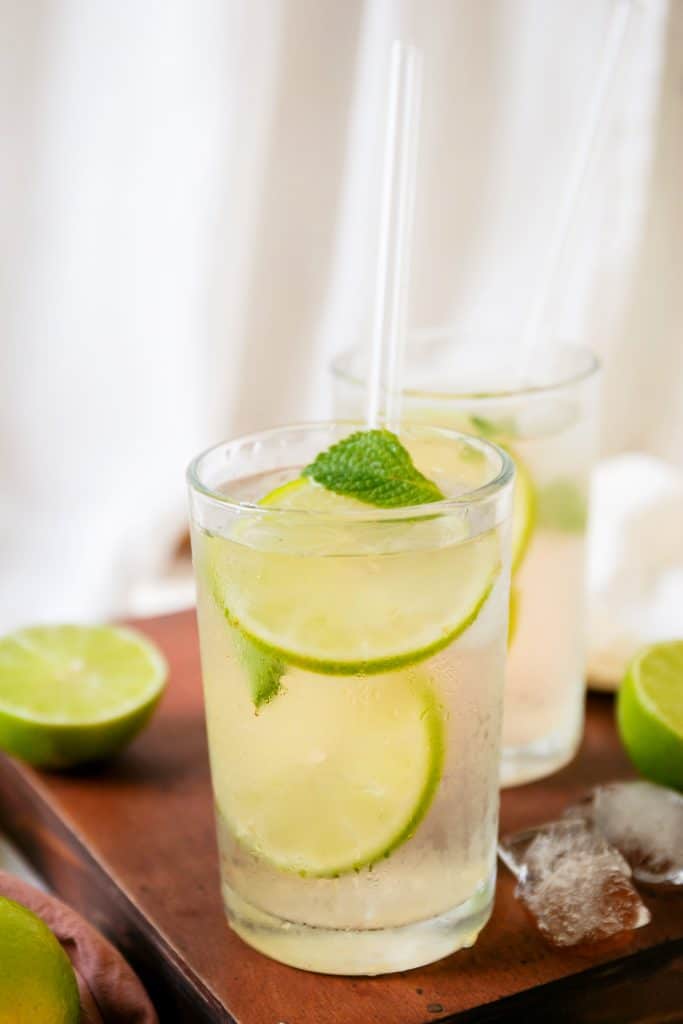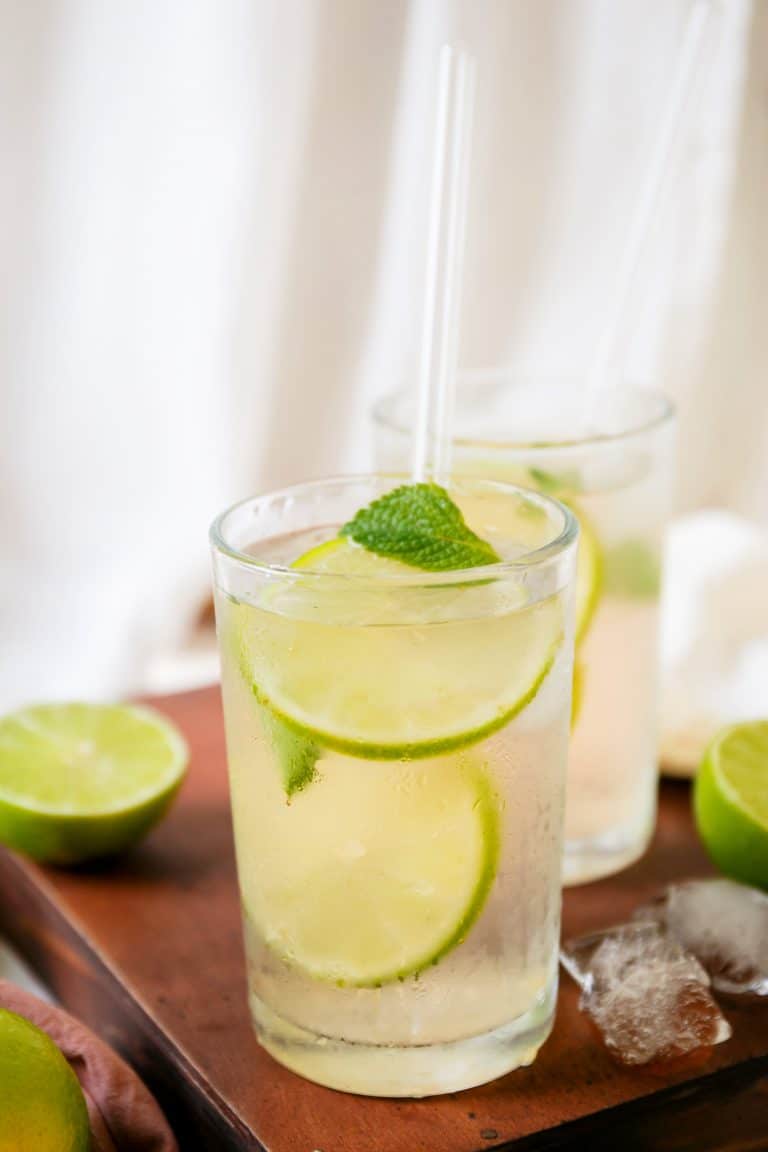 Do you have a go-to summer drink? We love a good lemonade, but I feel like this cool lime refresher is everything. It's so good and super easy to make with a few common ingredients.
Once the water and fresh cucumber-lime has been infused, it's just a matter of adding the lime juice, sugar, and lime slices. Pour this tasty refresher over a glass of ice and enjoy your very own Starbucks lime refresher!
Ever since Starbucks took the lime refresher off the menu, I knew I had to start making my own, and I'm so glad I did. It's loaded with the same amount of flavor as the real deal, is budget-friendly, and incredibly easy.
What is a Cool Lime Refresher?
A lime refresher is a drink that typically contains lime juice (or lime flavoring) mixed with water and sweetened with sugar or a sweetener of preference. They are served immediately once mixed over ice to be enjoyed chilled.
Depending on the recipe, lime refreshers can include additional ingredients such as fresh fruit and herbs. I've added fresh mint and cucumber to my copycat Starbucks lime refresher.
Starbucks Lime Refresher Ingredients
0.25 cups of mint
3-4 limes
0.5 cups cucumber
2 cups of water
1 tbsp. of brown sugar
1 cups of ice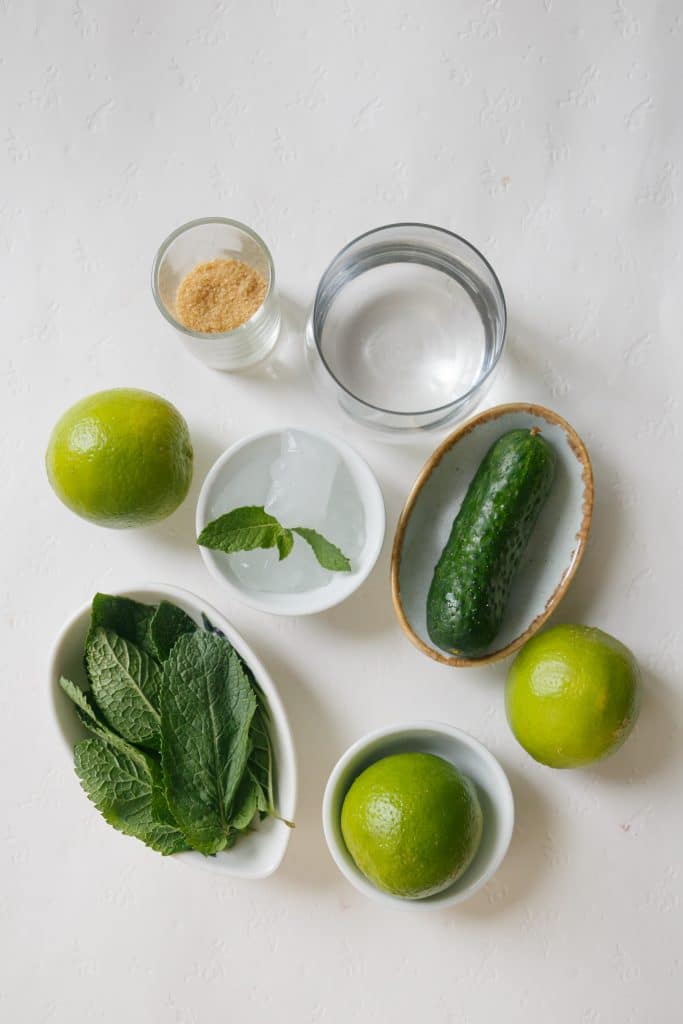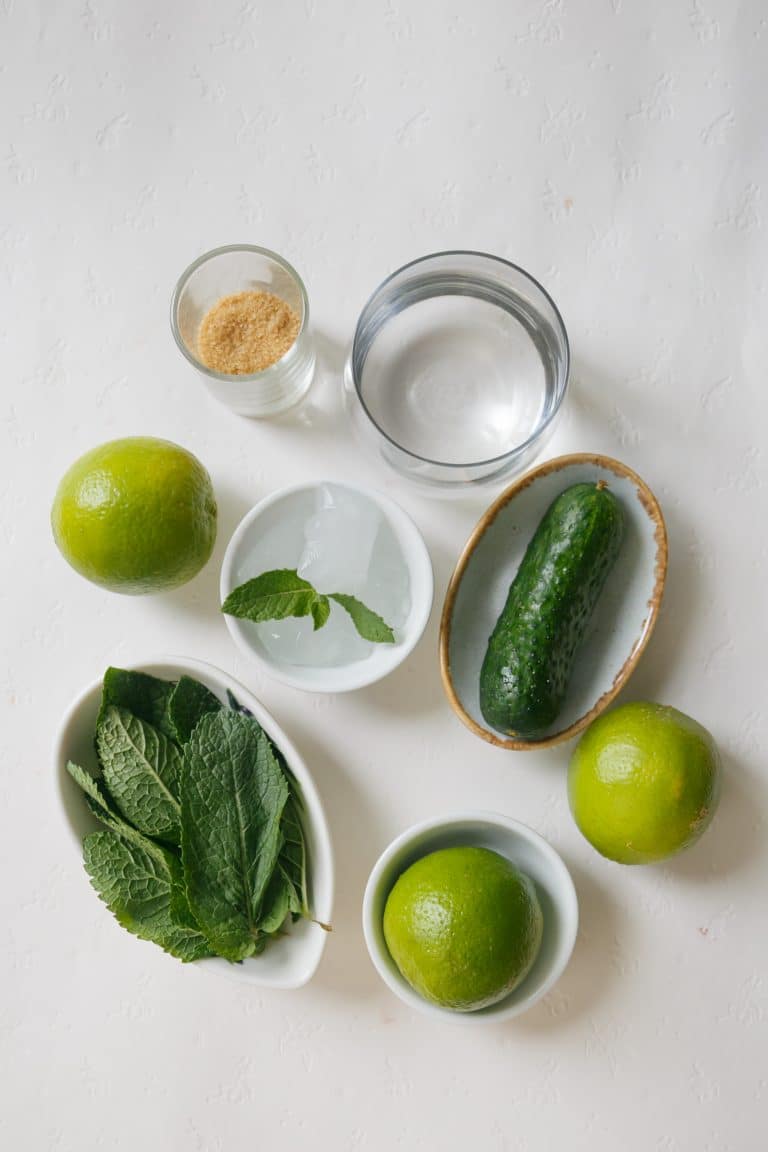 Ingredient Notes
Mint – You will need fresh mint for this recipe. You can find it in the produce area of most grocery stores. You only need a little, so save the rest for some homemade mint chocolate chip ice cream!
Limes – Fresh limes are needed for this lime refresher. I do not suggest using lime concentrate here.
Brown Sugar – Feel free to use regular brown sugar or a brown sugar substitute.
How to Make a Cool Lime Refresher at Home
Step 1: Wash and chop the mint finely, peel the cucumber and cut it into small cubes, and cut circles from part of the lime.
Step 2: Place a combination of cucumber and mint in a jug with water and allow it to infuse for 15-20 minutes.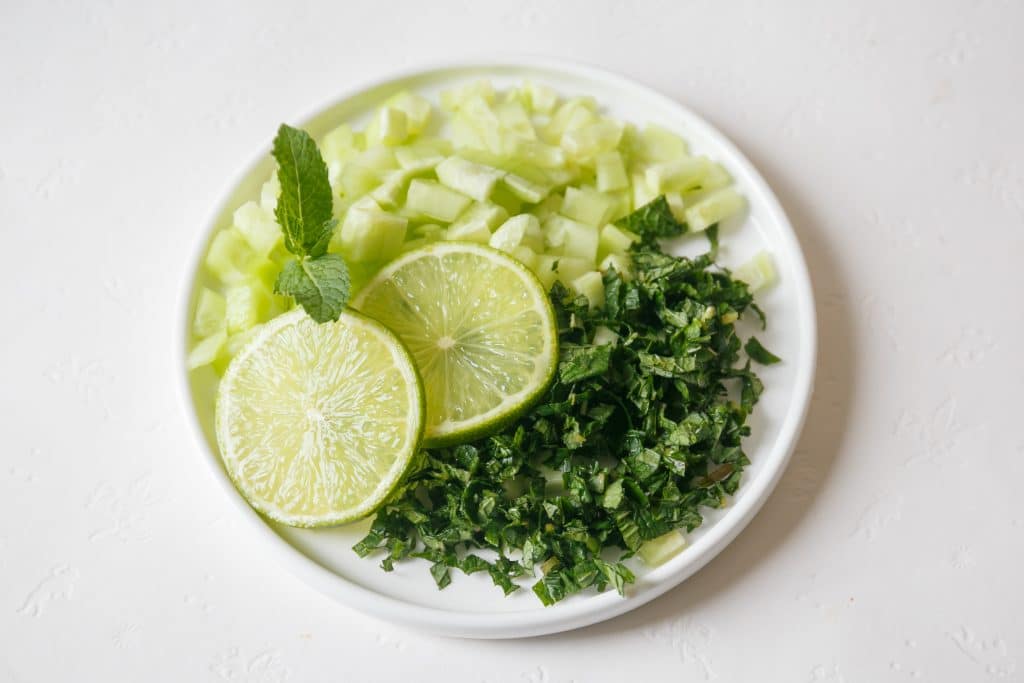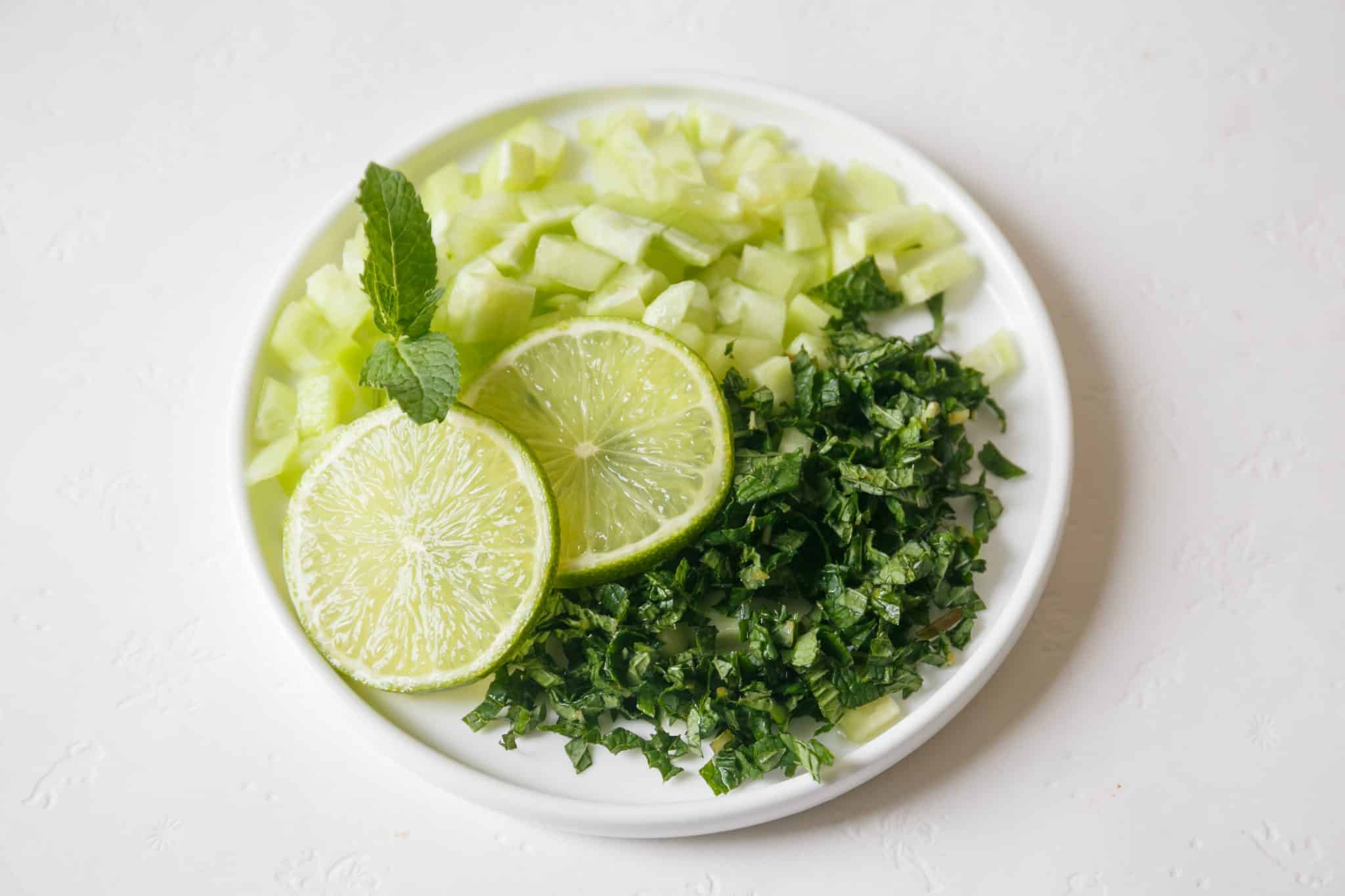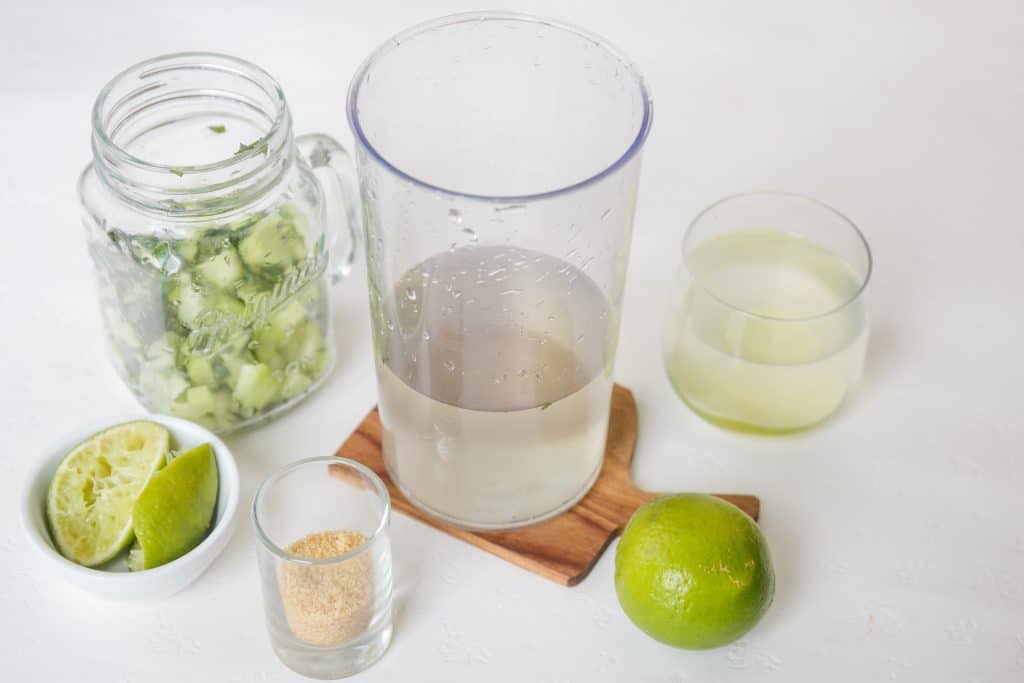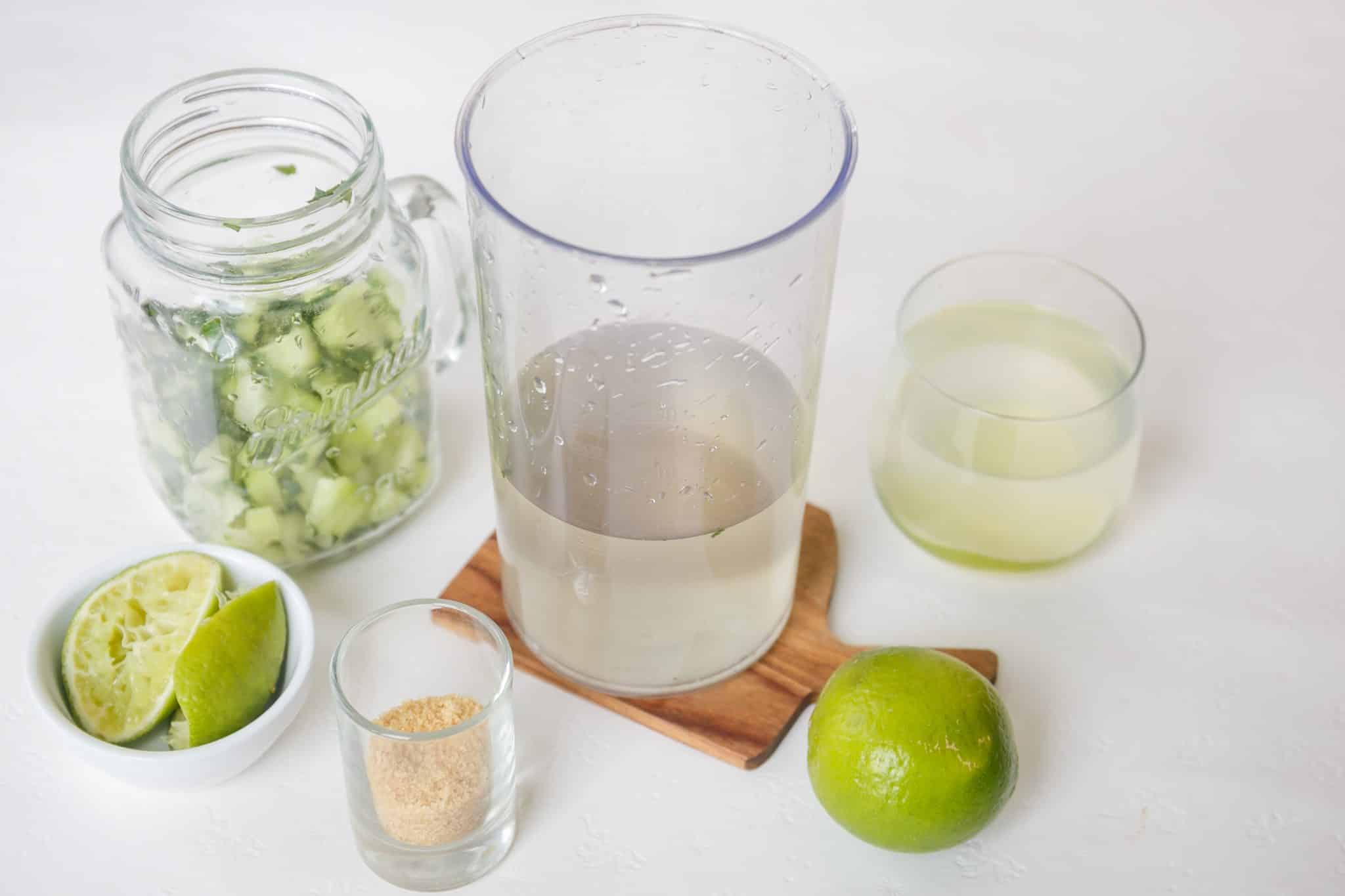 Step 3: Squeeze lime juice into the infused mixture. Strain through a sieve and add the sweetener. 
Step 4: Add ice to each glass, lime slices, and mint leaves. Serve!
Other Starbucks Refreshers to Try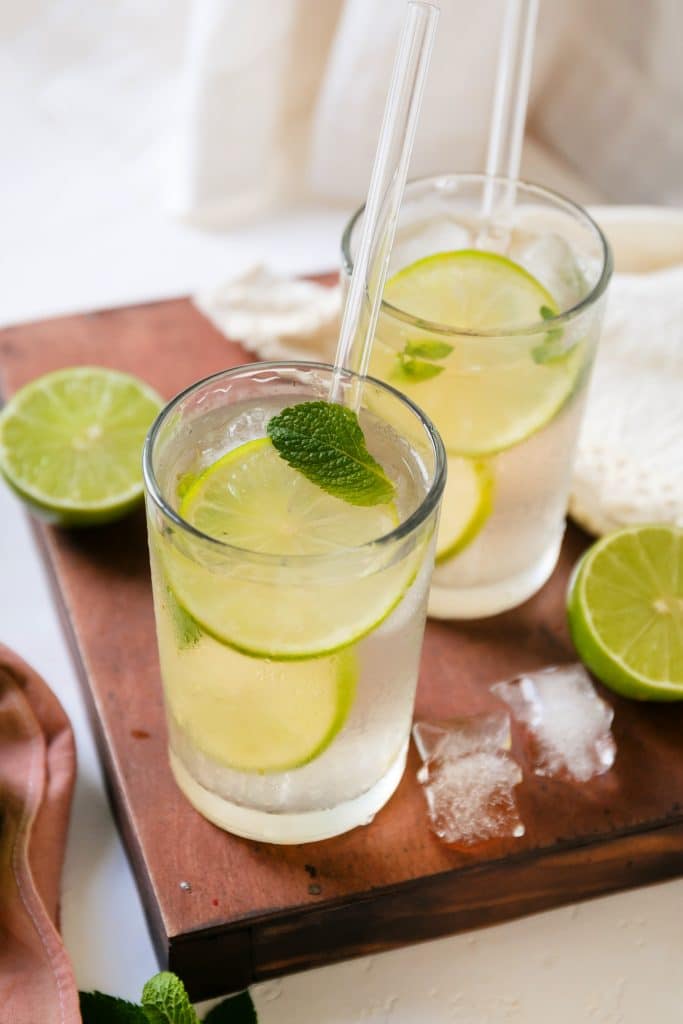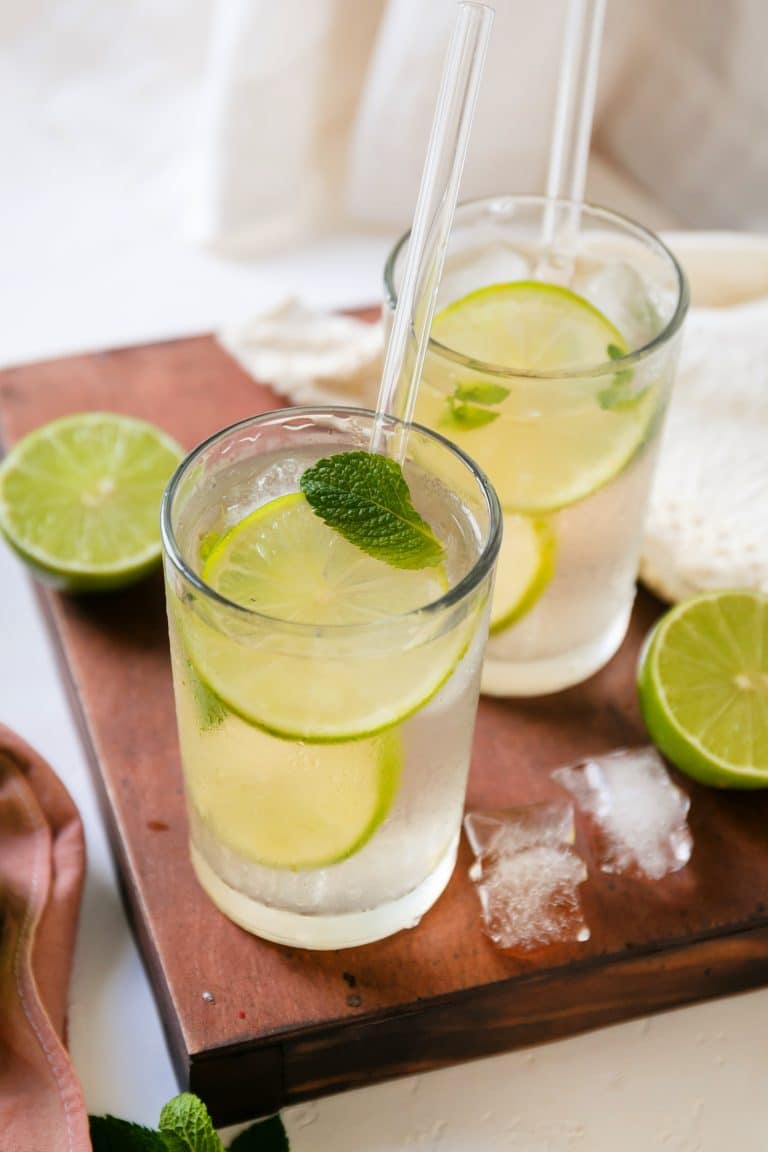 Recipe FAQs
Did Starbucks Discontinue the Lime Refresher?
Yes, sadly, Starbucks did discontinue the lime refresher despite it being one of their top refreshers. It was replaced by the Mango Dragonfruit Refresher.
Is There Caffeine in the Cool Lime Refresher?
In the Starbucks version, there is caffeine. I haven't included caffeine in this copycat recipe, though.
Starbucks typically includes caffeine in their refresher drinks in the form green coffee extract, made from unroasted beans. The green bean extract doesn't leave a bitter taste commonly associated with brewed coffee but you'll still get a lovely boost of energy.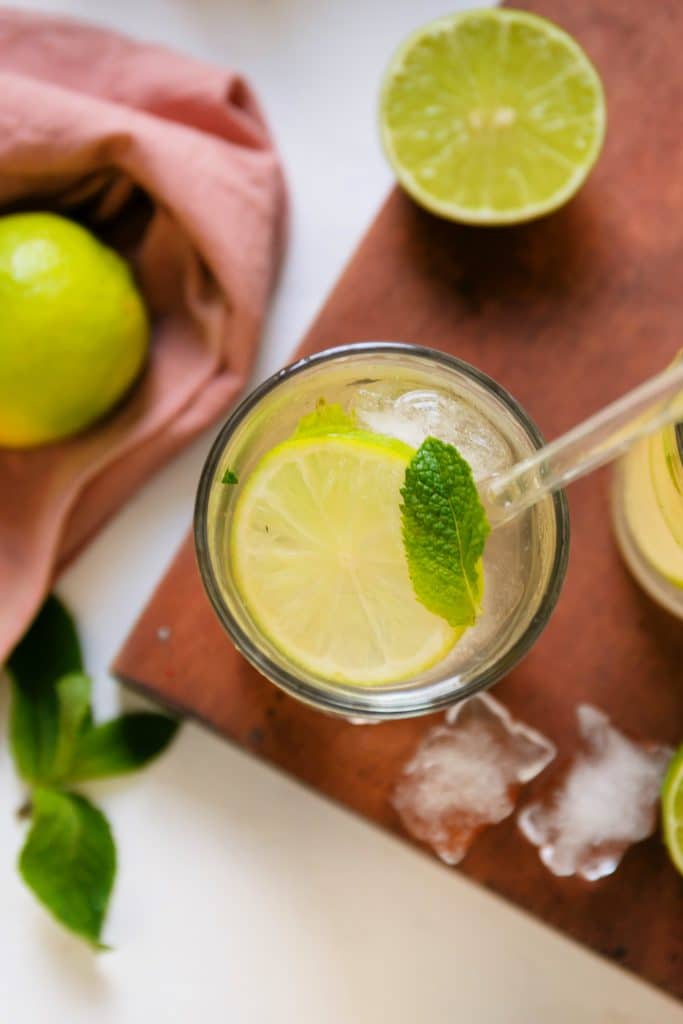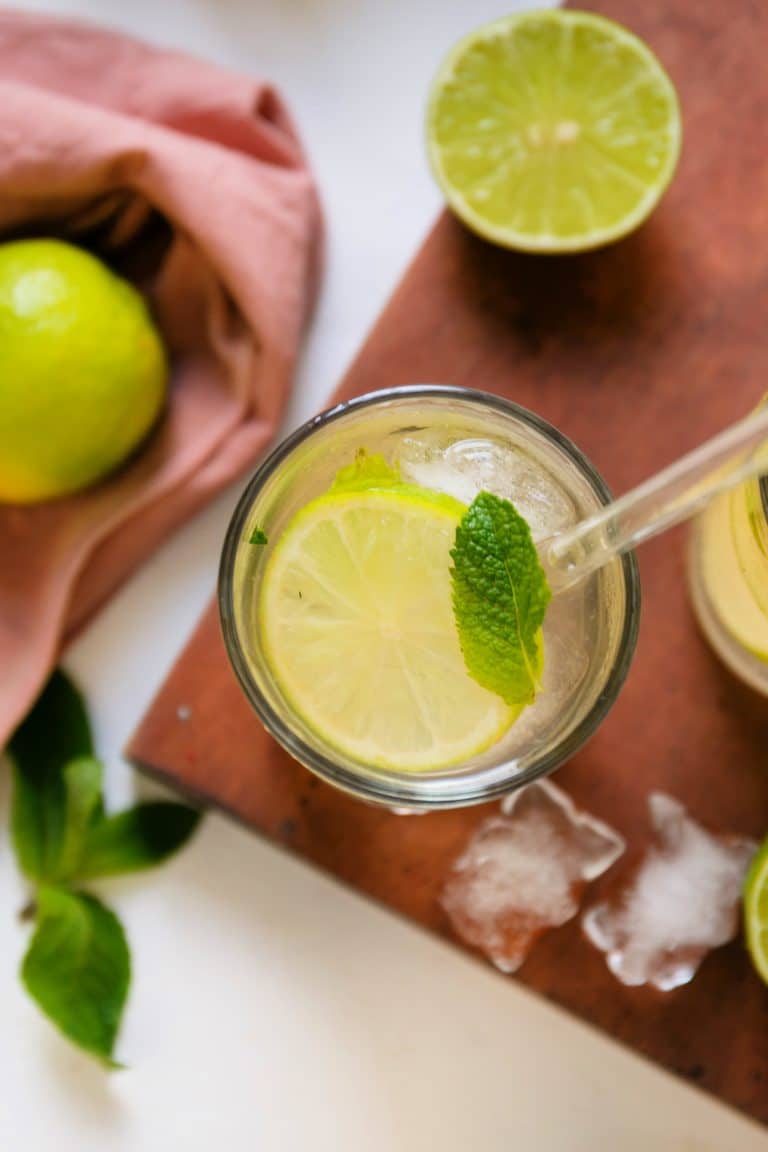 Can I Make a Pitcher of It?
Absolutely! Triple the recipe to make enough to serve in a pitcher instead of individual serving glasses.
Can I Add Different Fruit?
Yes! This lime refresher can be adapted to include other types of fruit too. While it won't be a lime refresher in the strictest sense, it's still going to be a deliciously fruity and refreshing summer drink!
Consider adding mango, pineapple, or oranges to this recipe. Other fruit such as raspberries and blackberries will provide a tart and sour taste, while strawberries will add a kick of sweetness. You will need to blend these kinds of fruit if you decide to use them when making a different refresher beverage.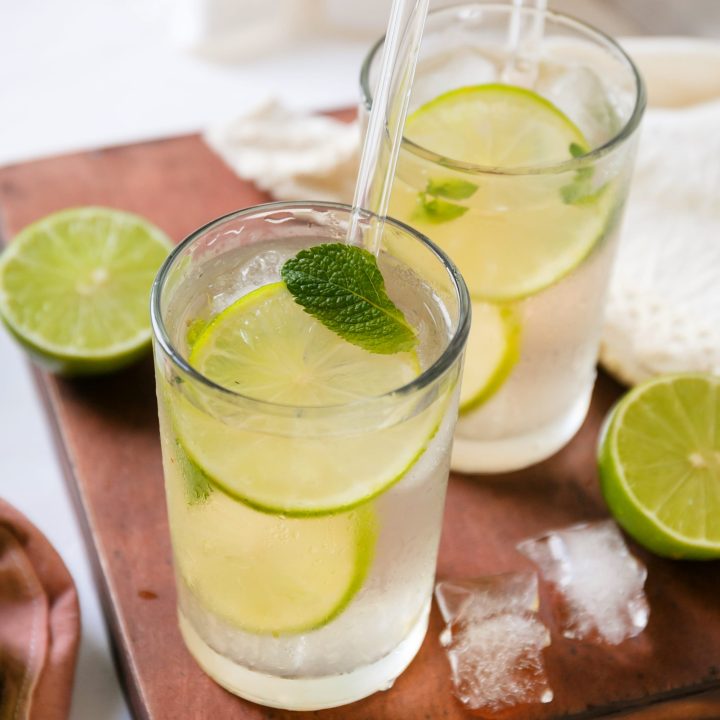 Cool Lime Refresher
Additional Time:
15 minutes
Make this delicious copycat drink at home! Super refreshing and easy to make.
Ingredients
1/4 cups of mint
3-4 limes (for juice and for serving)
1/2 cups of chopped and peeled cucumber
2 cups of water
1 tbsp. of brown sugar (or other sweetener to taste)
1 cups of ice
Instructions
Wash the mint, chop finely. Peel the cucumber, cut into small cubes, cut a part of the lime into circles.
Pour a mixture of cucumber and mint into a jug, pour water, leave to infuse for 15-20 minutes.
Squeeze lime juice.
Strain the infused mint-cucumber water through a sieve. Add sweetener.
Add ice, lime slices and mint leaves. Arrange a drink to serve.
Other Starbucks Copycat Drinks to Try
You know we love a good Starbucks copycat drink around here. Some of our other favorites are:
Did you make this recipe? I'd love for you to leave a review in the comments below or the recipe card above. Want to make it later? Pin the image below to your favorite board!