Chocolate and coffee are two of my favorite things. Why not add them together?! This delicious copycat Starbucks Iced Mocha is so easy to make, and you'll save money not stopping at Starbucks so often. Let me show you how to make this copycat coffee house drink today!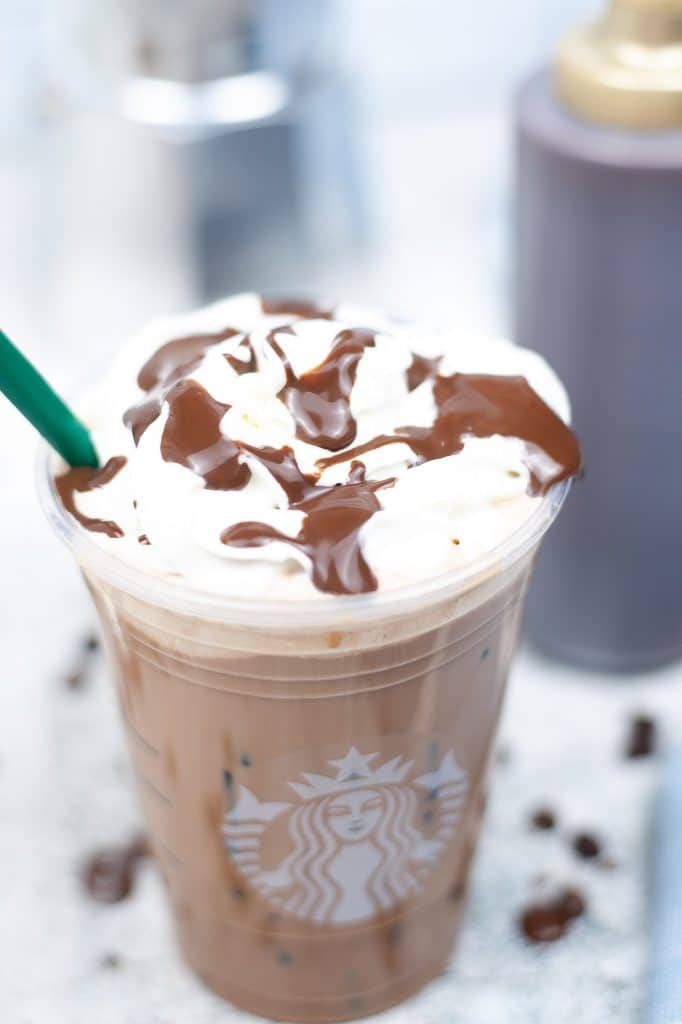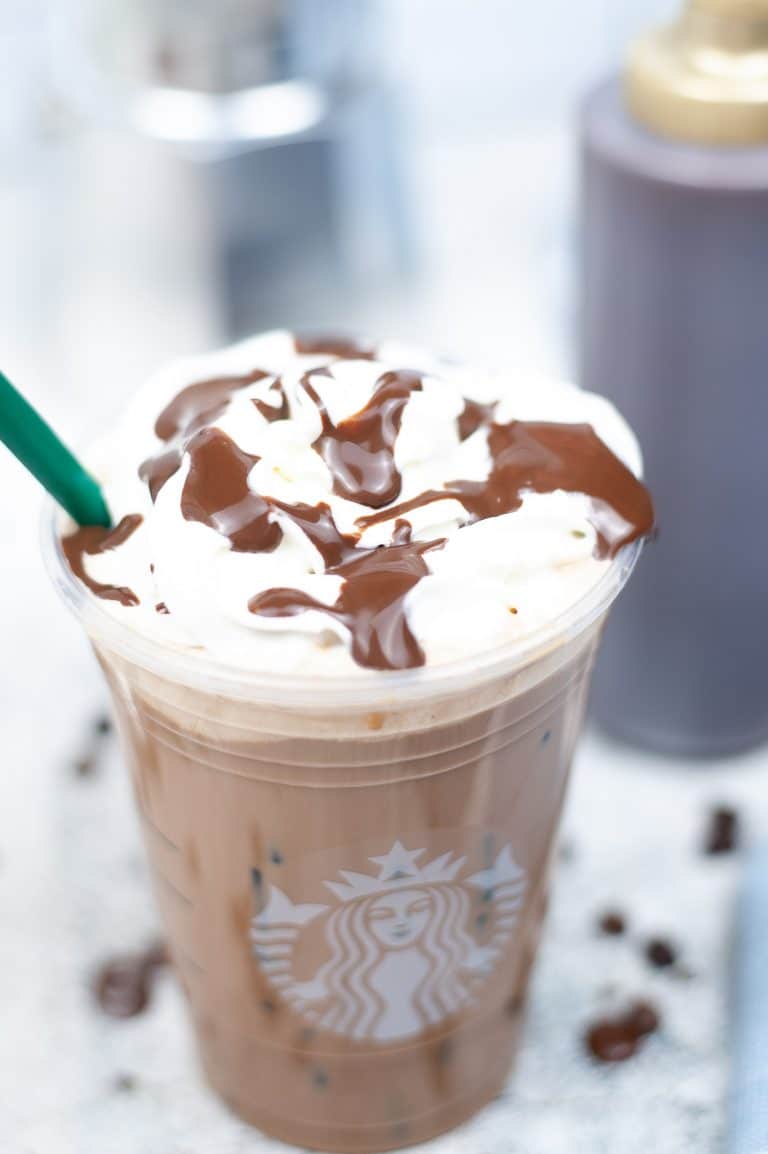 Let's face it; as a mother, I need my caffeine on a daily! Don't get me wrong, I can drink a cup of coffee with some creamer, but nothing is quite as good as a Starbucks drink. With that being said, I don't always have the time, energy, or money to head to my local Starbucks to feed my cravings, so I decided to make my own at home! This recipe is so easy to make, and almost identical to the traditional iced mocha at Starbucks.
Looking for the white chocolate version of this drink? Try my super popular copycat iced white chocolate mocha! It's so good and perfect for white chocolate lovers.
What is an Iced Mocha?
An iced mocha is a deliciously rich and decadent caffeinated beverage over ice. It brings together espresso, bittersweet cocoa, and vanilla syrup into a rich, sweet drink that's topped off with whipped cream and chocolate syrup. Yum!
Starbucks Iced Mocha Ingredients
The best thing about this recipe is you won't need many ingredients to make a delicious morning or afternoon pick me up. Here's what you need:
Espresso: If you don't have an Espresso machine, you can use Instant Espresso, or you can use a dark roast coffee instead.
Vanilla syrup: For this copycat iced mocha, I used vanilla syrup. Vanilla really helps bring out the mocha flavor in this drink.
Cocoa powder: I use Hershey's Natural Unsweetened Cocoa Powder, but you can use any brand that you prefer.
Sweetener: I prefer to use regular sugar, but you can use any sweetener or even monk fruit to reduce the carbs.
Whipped cream: I use Reddi Whip as it's easier to add to my cup. Whipped cream is totally optional.
Chocolate syrup: You can use homemade chocolate sauce or syrup or your favorite syrup.
Milk: Use your favorite milk in this iced mocha recipe. Want to make it extra decadent? Try it with heavy cream!
Scroll to the recipe card at the bottom for a full list of exact ingredients!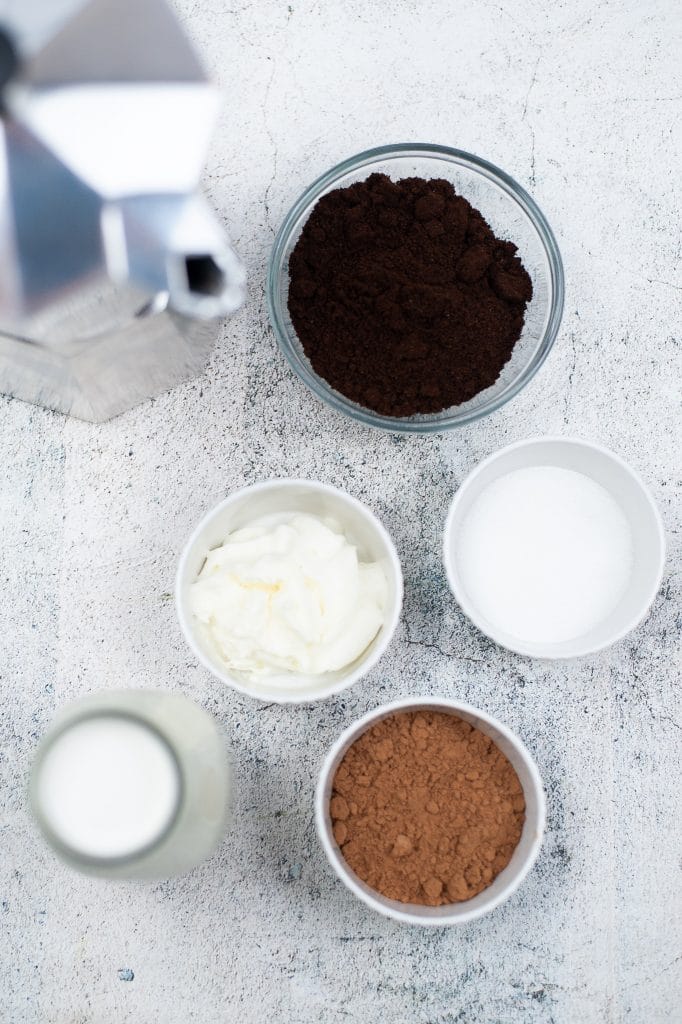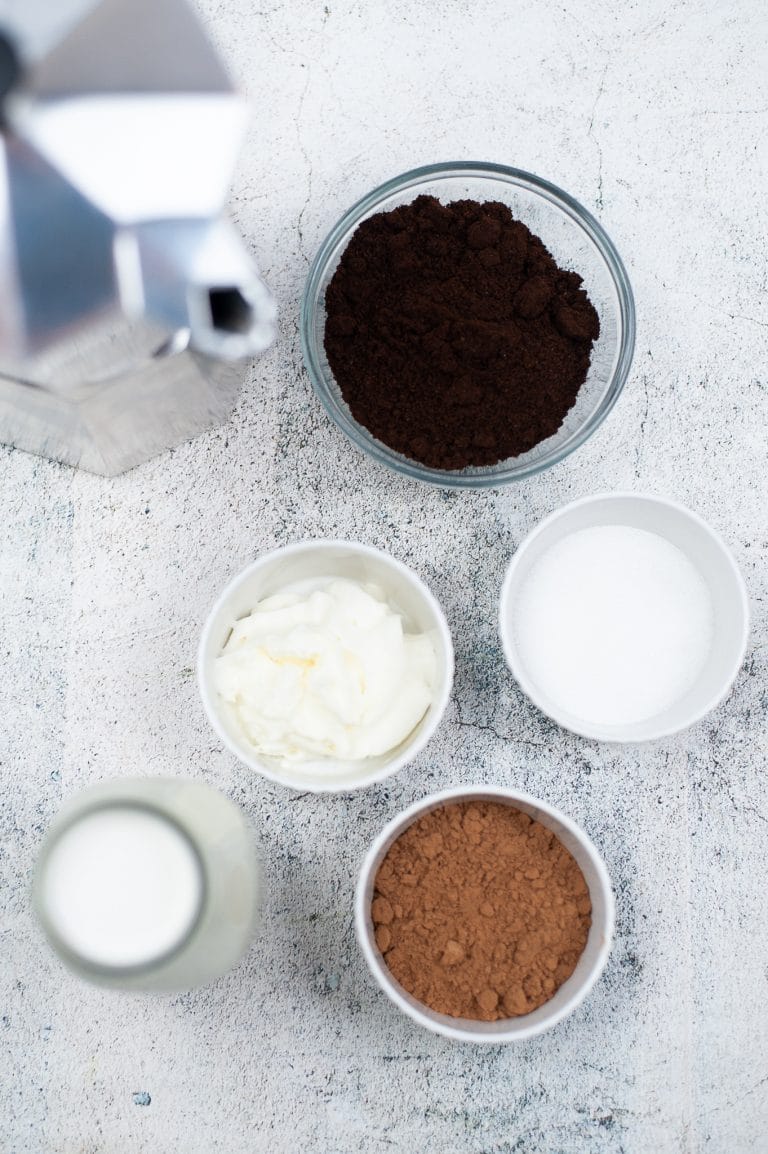 How to Make a Starbucks Iced Mocha
Making your own Starbucks iced mocha is super easy to do! All you need is a shaker and the ingredients to get started! Follow the simple steps below!
Step 1: Gather and Measure Ingredients
First, gather and measure out all of your ingredients. Then, make your espresso or dark roast coffee.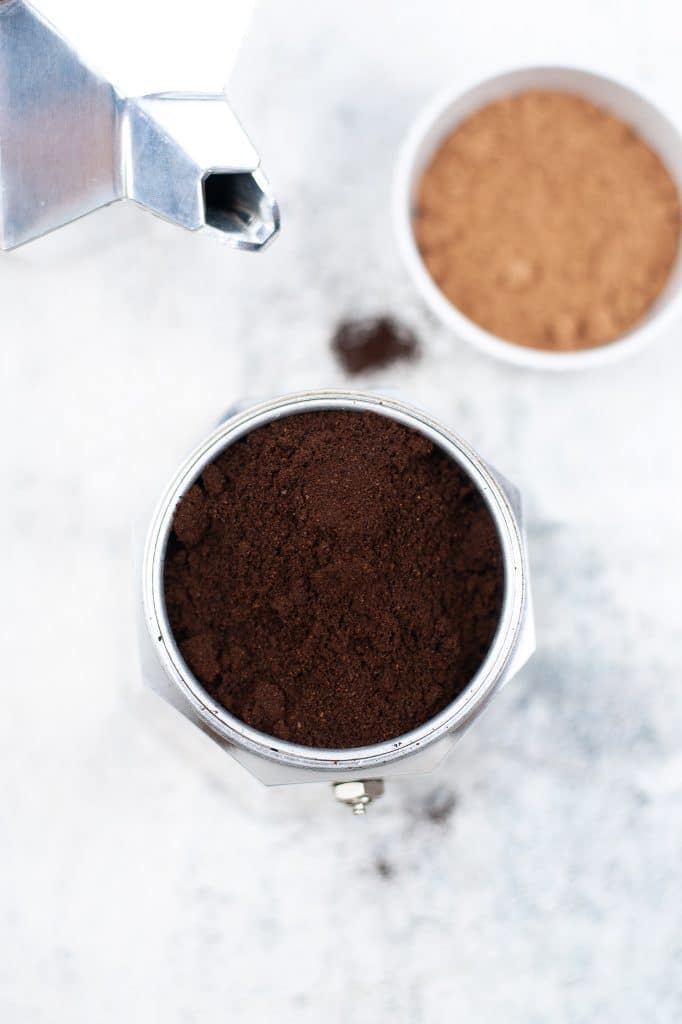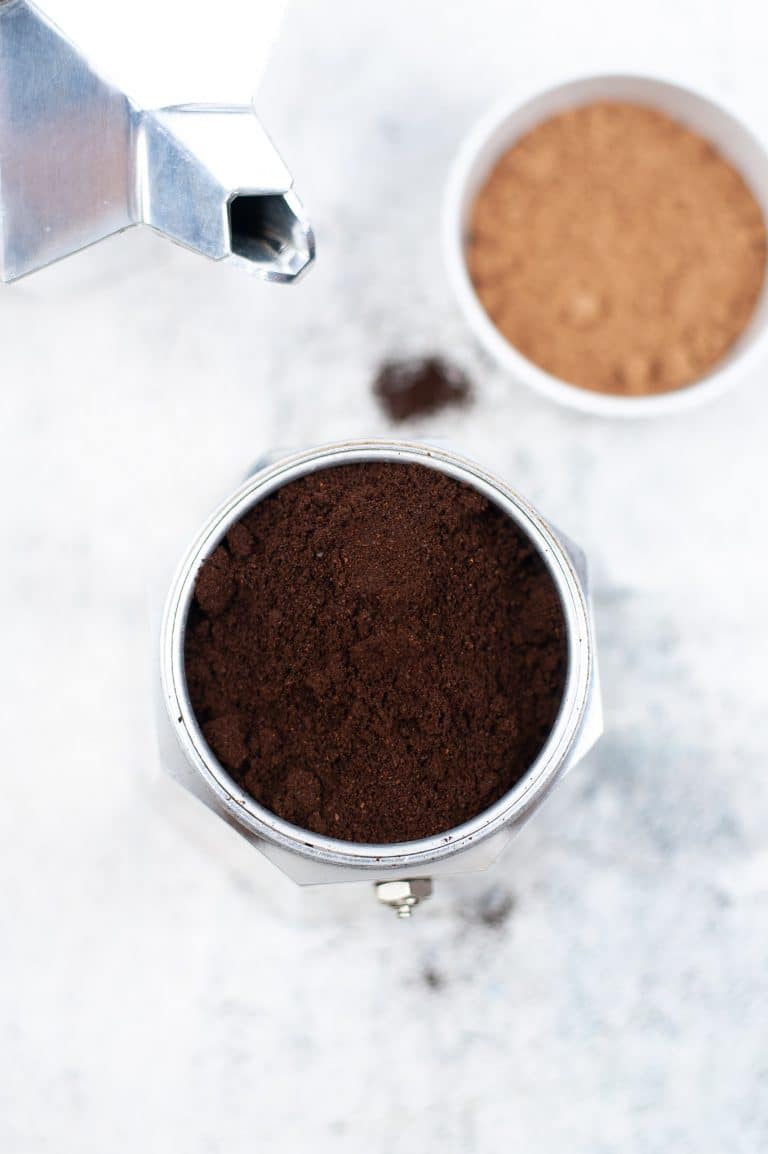 Step 2: Shake Ingredients
Next, put espresso, syrup, cocoa, and sweetener into a mug and stir until combined. Or, place them in a shaker and shake it for best results.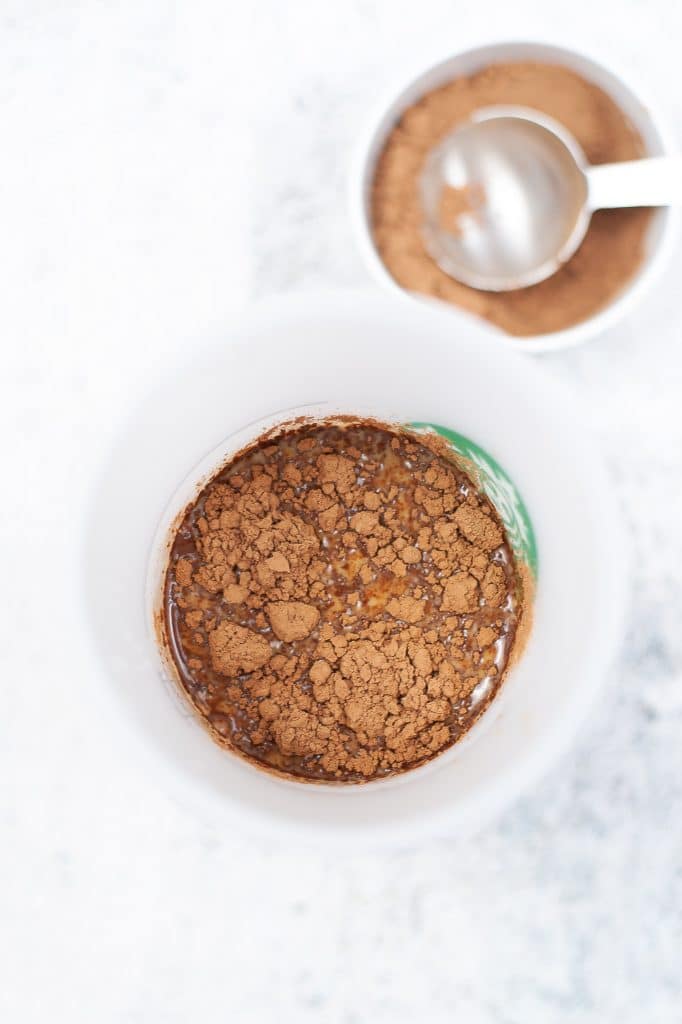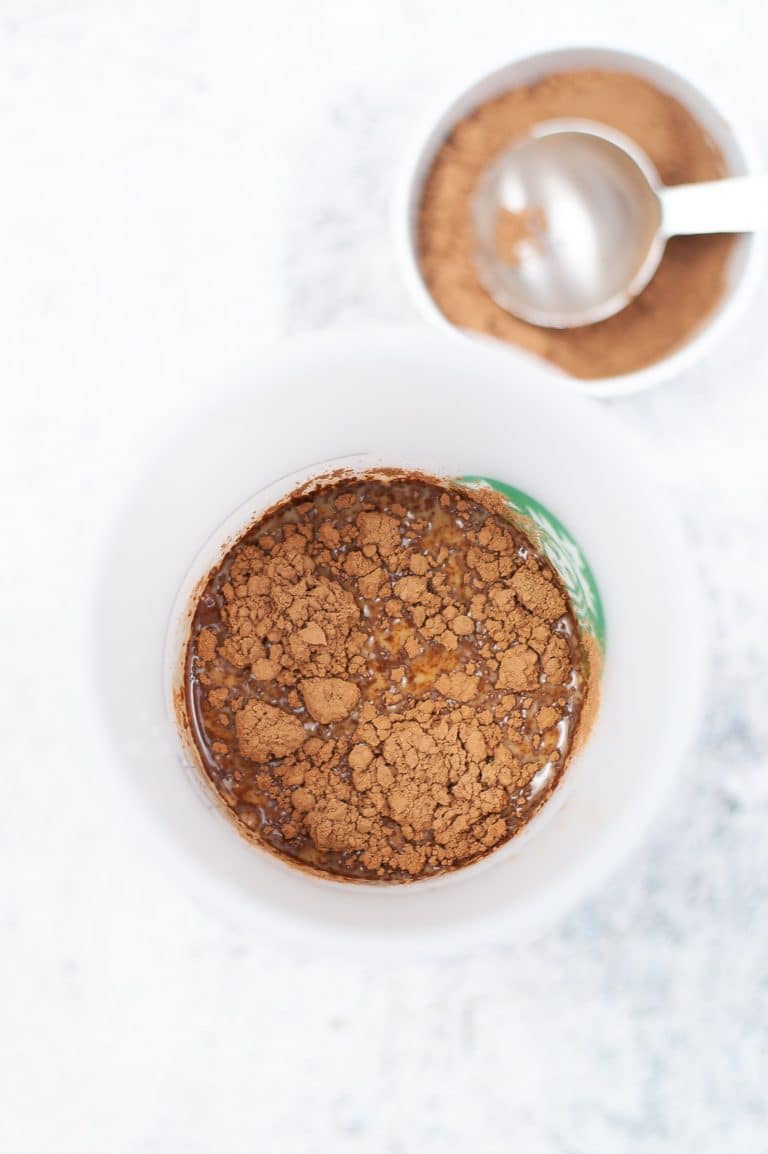 Step 3: Pour over Ice
Pour it over ice and add milk to fill the cup. You can use your favorite milk or dairy-free milk alternative here.
Step 4: Add Toppings
Make it rich and decadent by topping your mocha with whipped cream and chocolate syrup.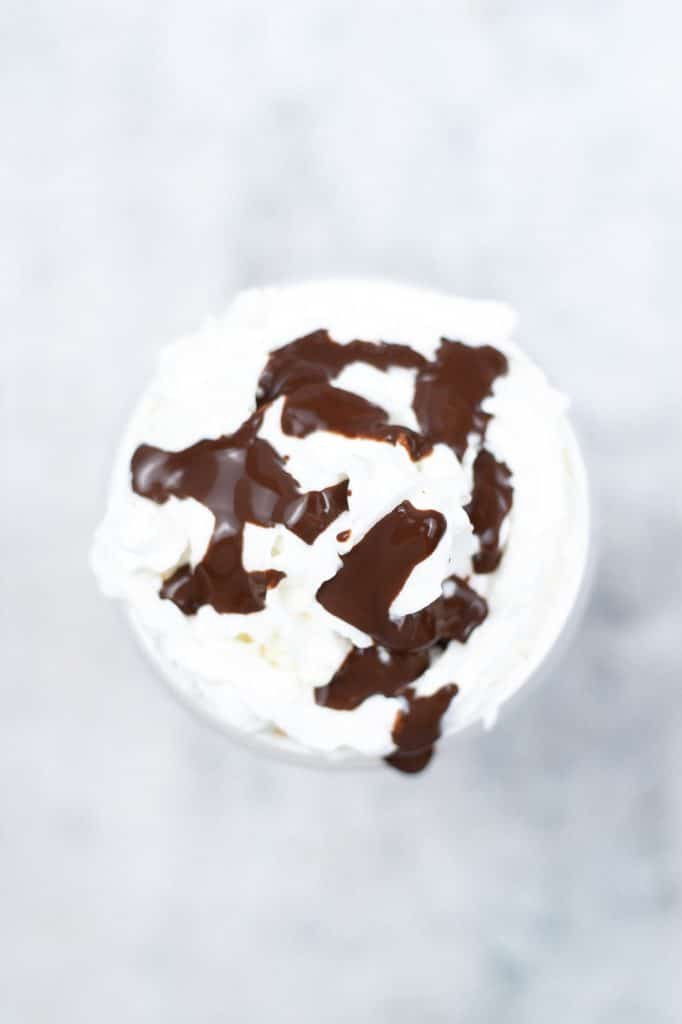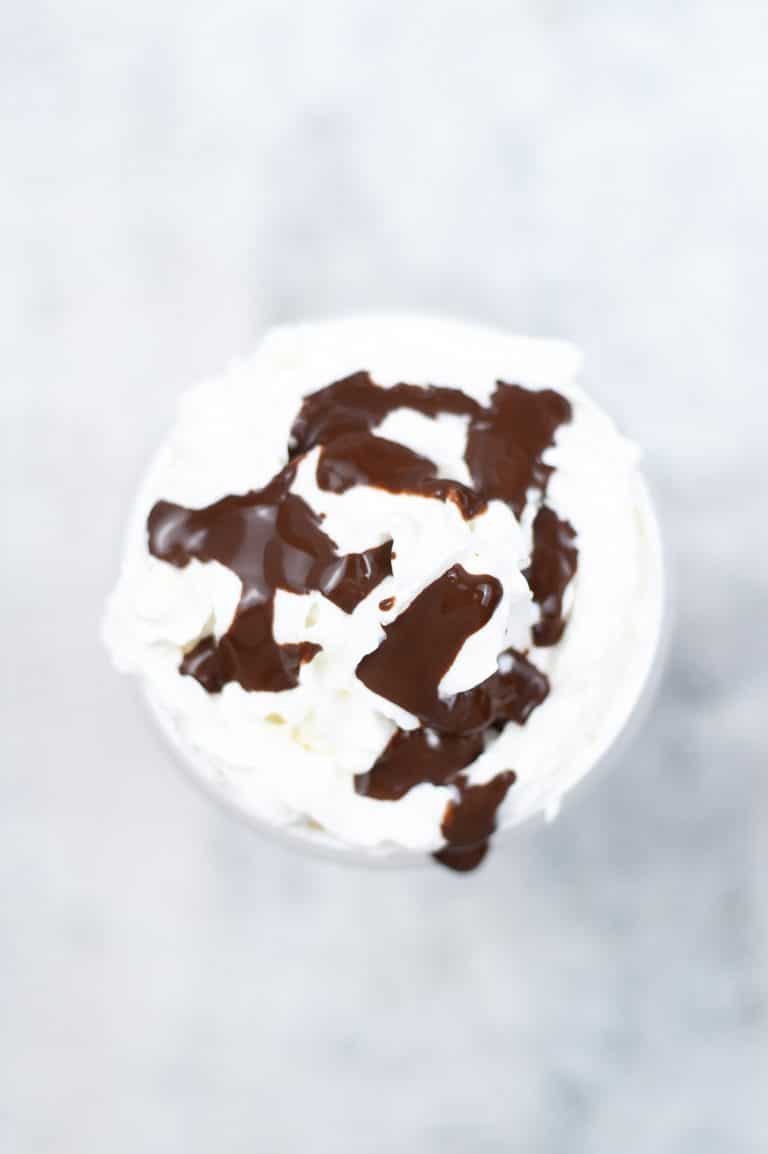 Enjoy this mocha with sweet bread, a muffin, or a scone. A copycat Starbucks pumpkin scone or a raspberry white chocolate muffin would be a great pairing with this drink.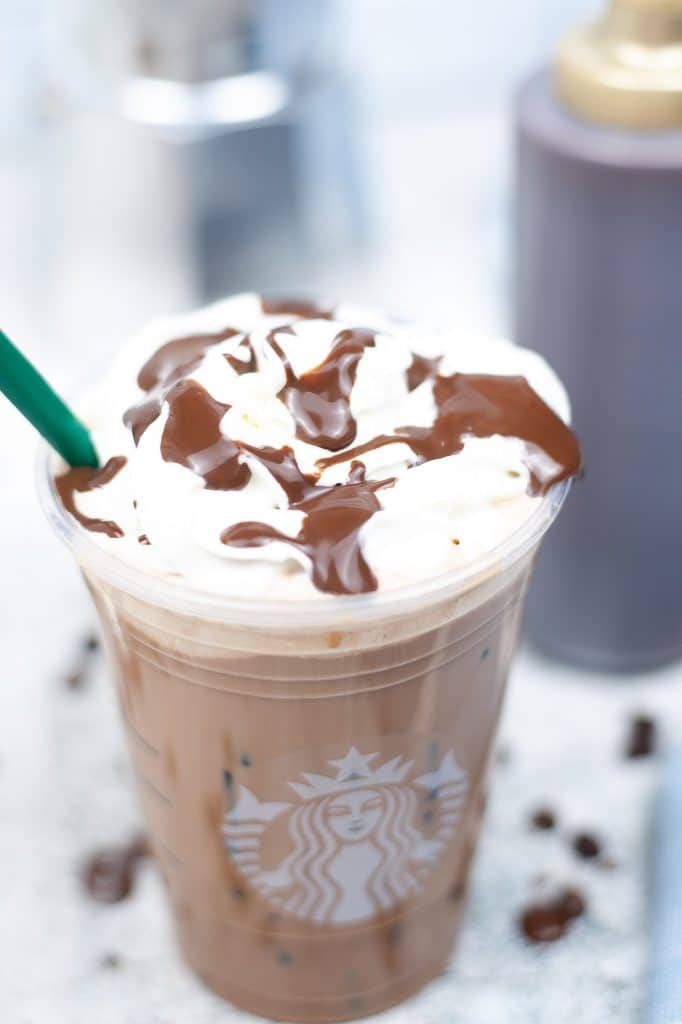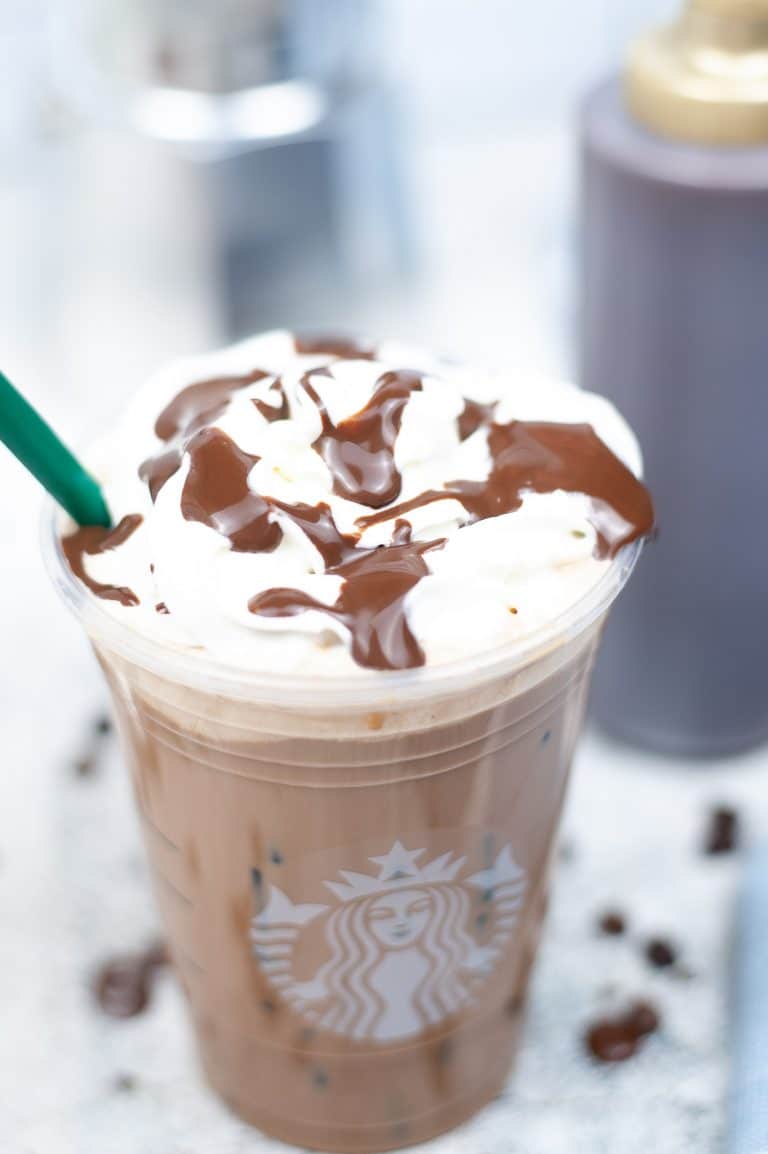 How Do You Make Espresso Without a Machine?
If you don't have an Espresso machine, you can use Instant Espresso. Like instant coffee, instant espresso is dehydrated and powdered so you can easily make it. To make instant espresso, combine 1 teaspoon of instant espresso with 1/4 cup of hot water, stir, and use.
Is Starbucks Iced Mocha Good?
With a combination of cocoa, espresso, and hazelnut creamer, an iced mocha from Starbucks is both nostalgic and delicious. But, don't take my word for it; try it for yourself.
What is the Best Iced Mocha at Starbucks?
I personally love the traditional iced mocha, but every now and then, I like to switch things up. In my opinion, the peppermint iced mocha is my favorite, but the most popular at Starbucks is the Iced White Chocolate Mocha.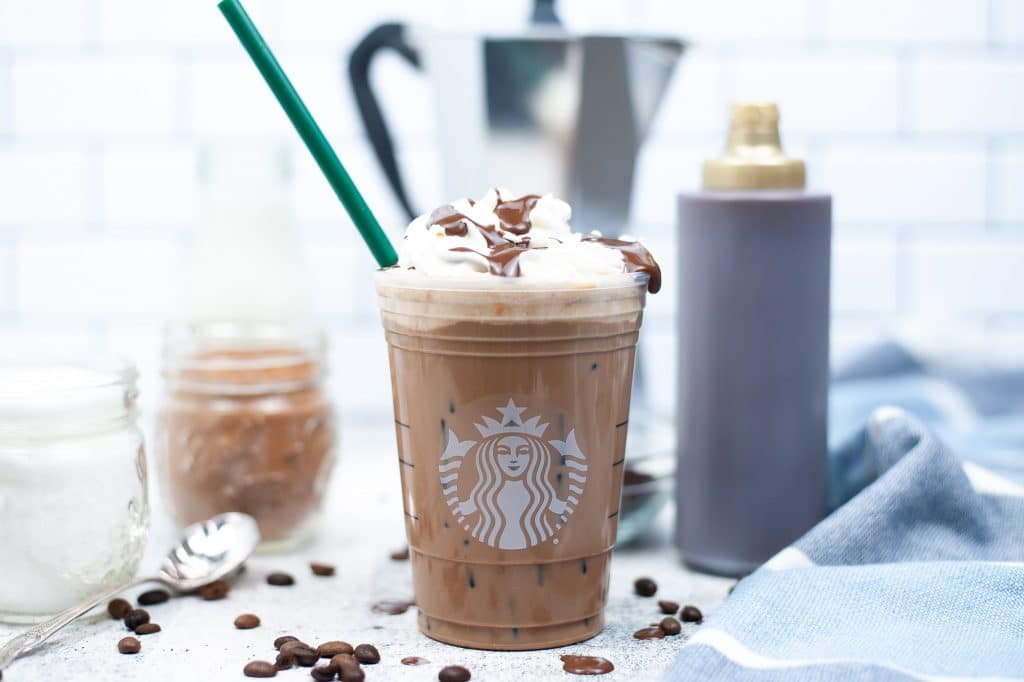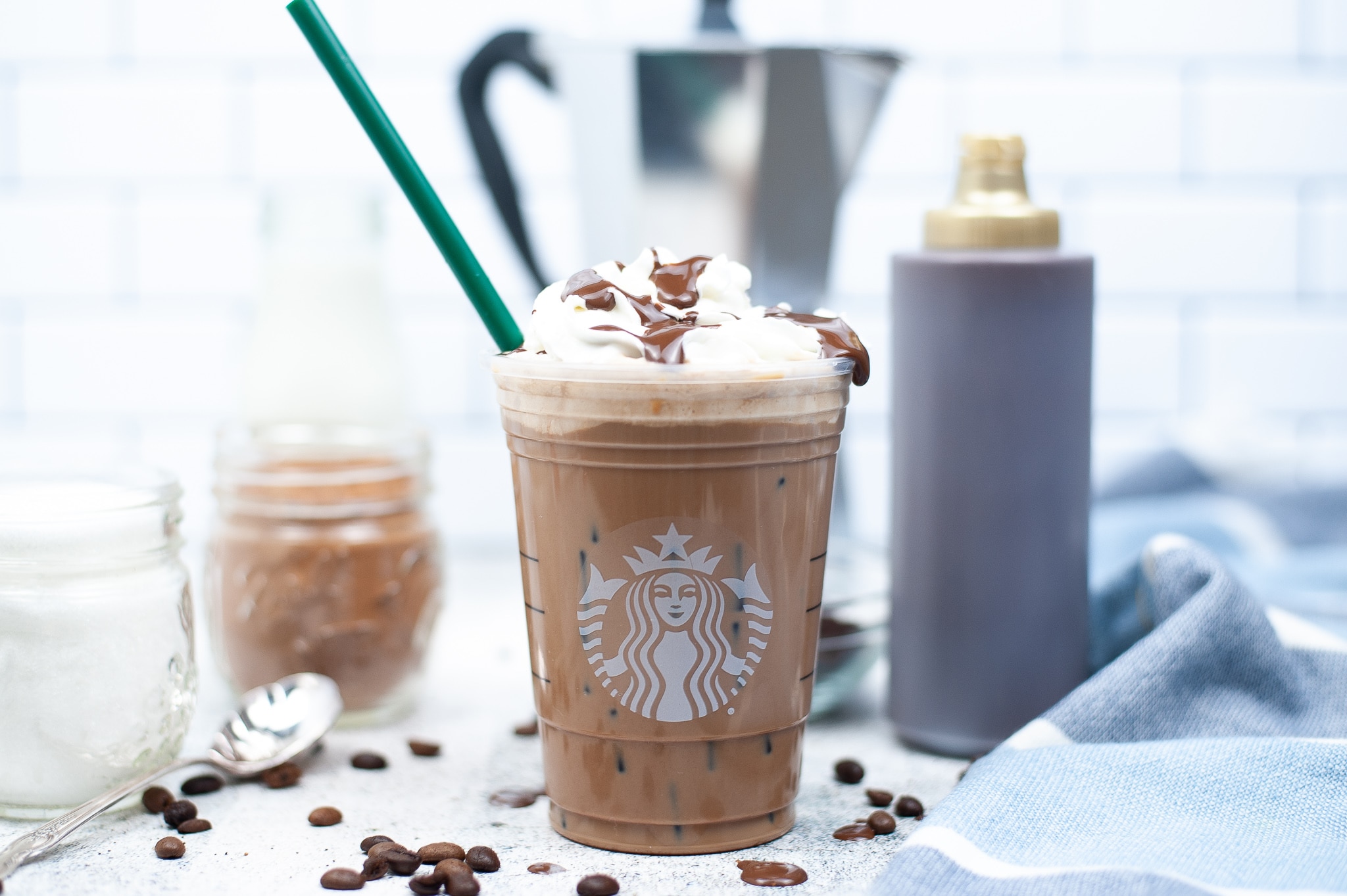 Starbucks Treats to Eat with Your Iced Mocha
When it comes to an iced mocha, you always need a sweet breakfast treat to go with it. Here are some of my favorite Starbucks breakfast treats to eat with your decadent Starbucks iced coffee: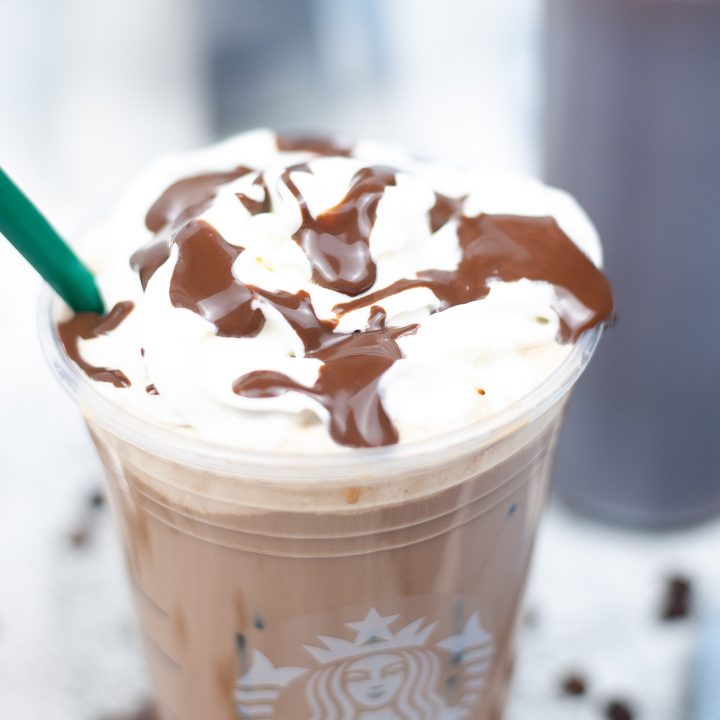 Copycat Starbucks Iced Mocha
Ingredients
1 cup of espresso, hot or chilled
1-2 tablespoons of vanilla syrup
2 tablespoons of cocoa powder
2 teaspoons of sugar, or as needed for additional sweetness
Milk
Whipped cream
Chocolate syrup
Instructions
Brew your espresso or dark roast coffee.
Add espresso, syrup, cocoa, and additional sweetener to mug and stir until combined. Add to a shaker bottle and shake for better results and return to the mug.
Pour espresso mixture over ice and top with milk.
Top with whipped cream and chocolate syrup.
More Starbucks Drinks You'll Love
Looking for more? Spice up your days with these other copycat Starbucks drinks!
Have you tried this recipe before? I'd love for you to leave a review in the comments below.
Want to try it later? Pin the image below for later.