We all love making a Starbucks run and grabbing our favorite coffee drink. But sometimes we either can't make it out or don't want to spend the extra money. No worries! Let me show you how to make your favorite DIY Starbucks drinks at home.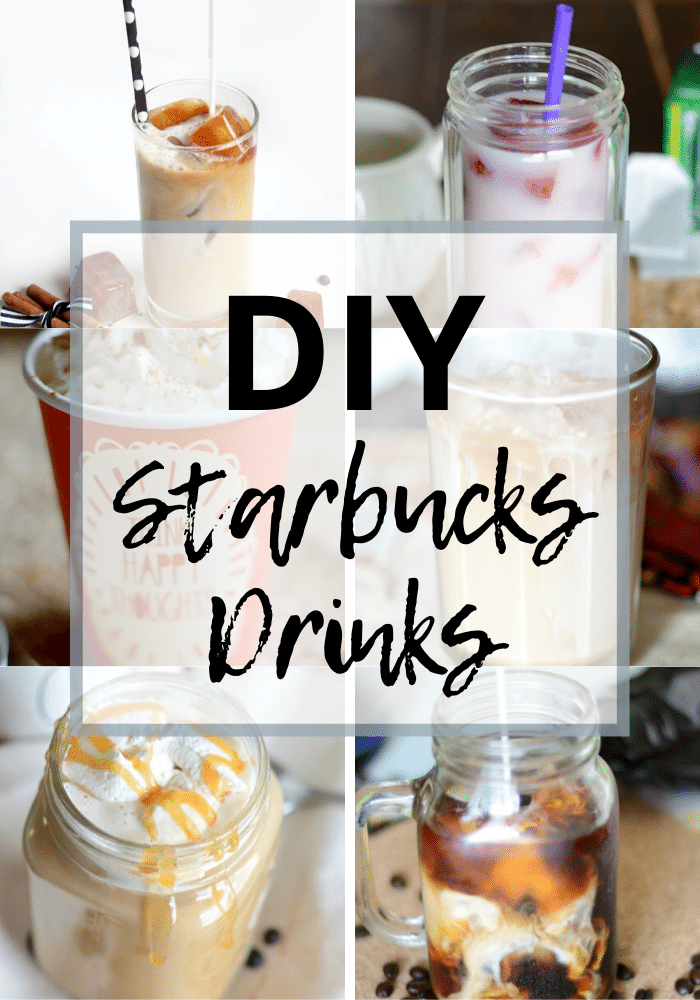 We all love a good coffee but sometimes we aren't able to get out of the house to get one. NO WORRY! You can make your own Starbucks drinks at home. You just need a few ingredients per coffee to make a coffee house quality coffee.
The good news is that you don't need any fancy equipment or expensive products to make a high-quality coffee at home. I should know – I have spent YEARS making copycat coffee house drinks at home.
The first few years was because I was a new stay at home mom of 2 under 2 and couldn't afford fancy pants drinks. Nor was it fun to wrestle two kids in the car just for a coffee run.
Now I make DIY Starbucks drinks because I have most of the ingredients on hand and I love sharing how to save time/money by making them at home. In fact, once you have all the basics, making Starbucks drinks at home is easy and becomes second natural.
To make your own coffeehouse drinks, I will cover:
Let's get started!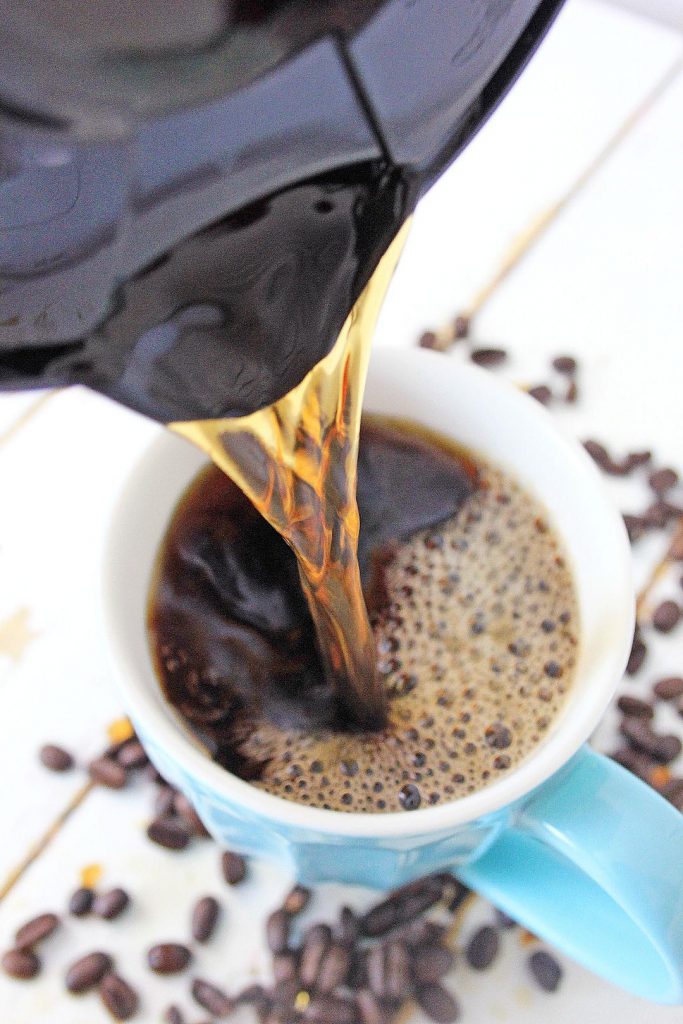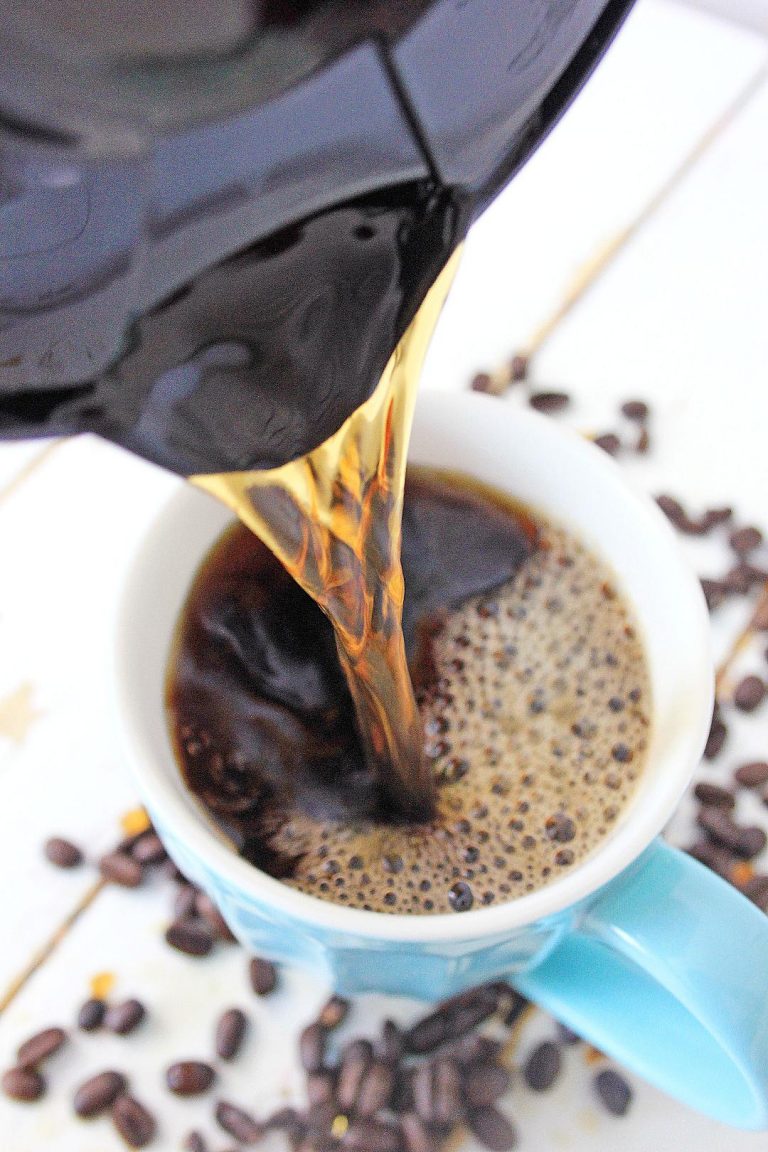 Start with coffee
I also suggest that you use a good quality coffee when making a Starbucks drink at home. Heck, even use the Starbucks brand coffee if you'd like.
But do not use the cheapest coffee you can find. Your drink will end up not tasting the best. Brands like Folgers and Maxwell House will not give you the flavor you have come to expect from a coffeehouse drink.
Coffee brands that I would recommend are Starbucks, Peets, Caribou, Death Wish and Black Rifle. These are good quality coffees that make brew great copycat drinks at home.
The disclaimer to this is to use whatever coffee you already have on hand first. Don't run out and buy the most expensive coffee to experiment with. Use what you have at home and then maybe upgrade to a better quality coffee.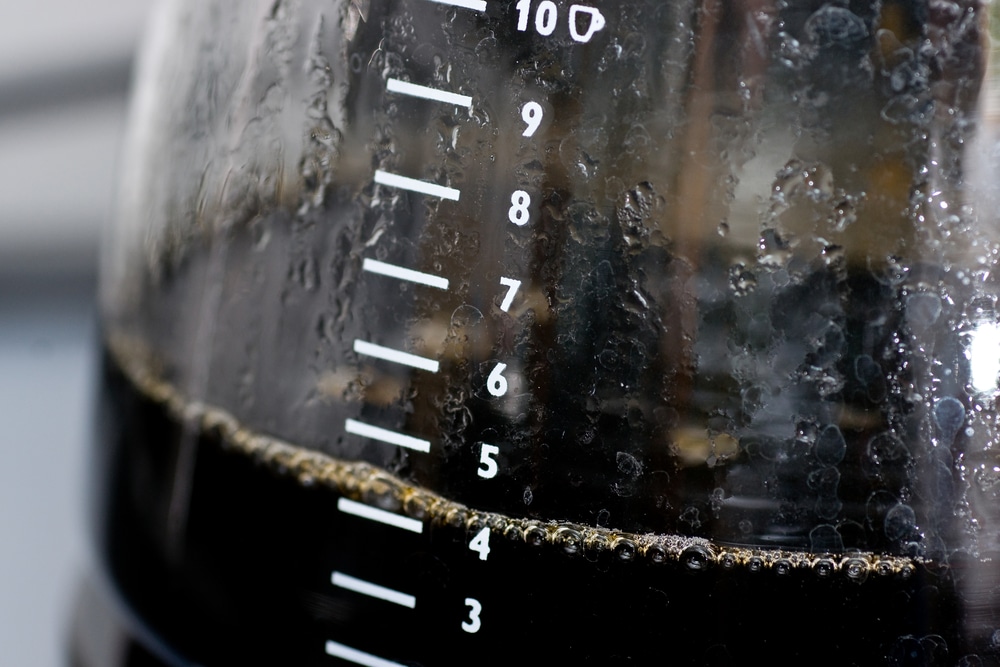 Coffee equipment
Another great thing about making your coffee at home is that you don't have to use any special equipment. In fact, a coffee maker is the most important part of making homemade Starbucks drinks. (Unless you're making cold brew!)
An espresso machine, while a great addition to any coffee lovers kitchen, is not an essential piece of making fancy drinks at home. It would be nice and give you a richer flavor, but all you need is a basic coffee maker.
Another fun piece of coffee equipment would be a milk frother. Again, this is not a necessity, but it does add a nice touch to be able to froth your milk. You can buy a small handheld milk frother or opt for a nicer electronic one.
Other things that you will need to make DIY Starbucks coffee at home would be:
coffee mugs
spoons
measuring cups and spoons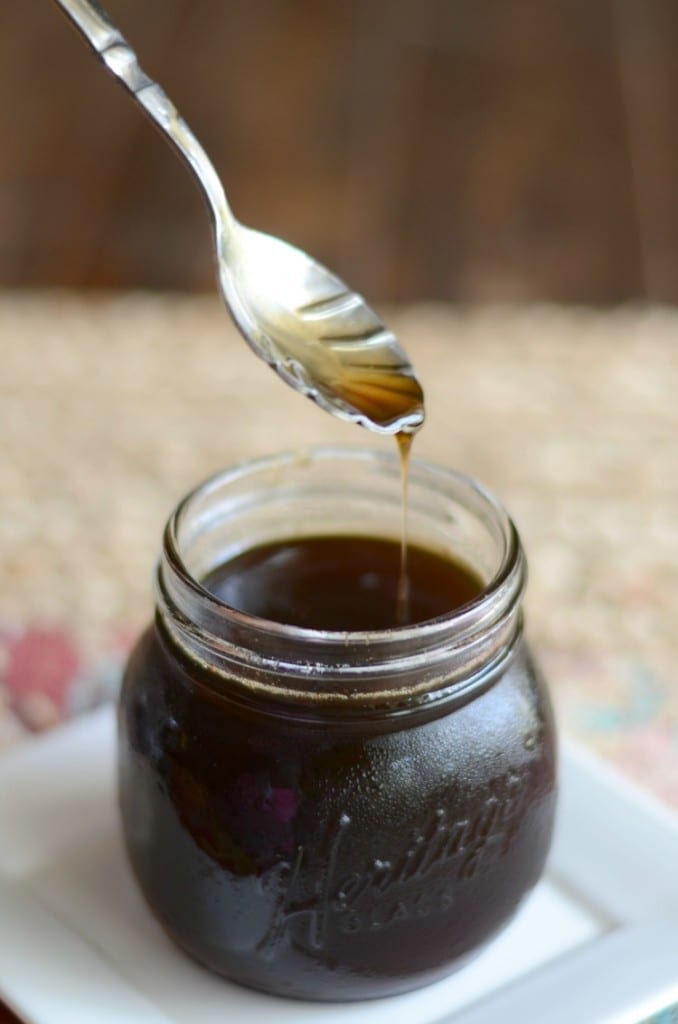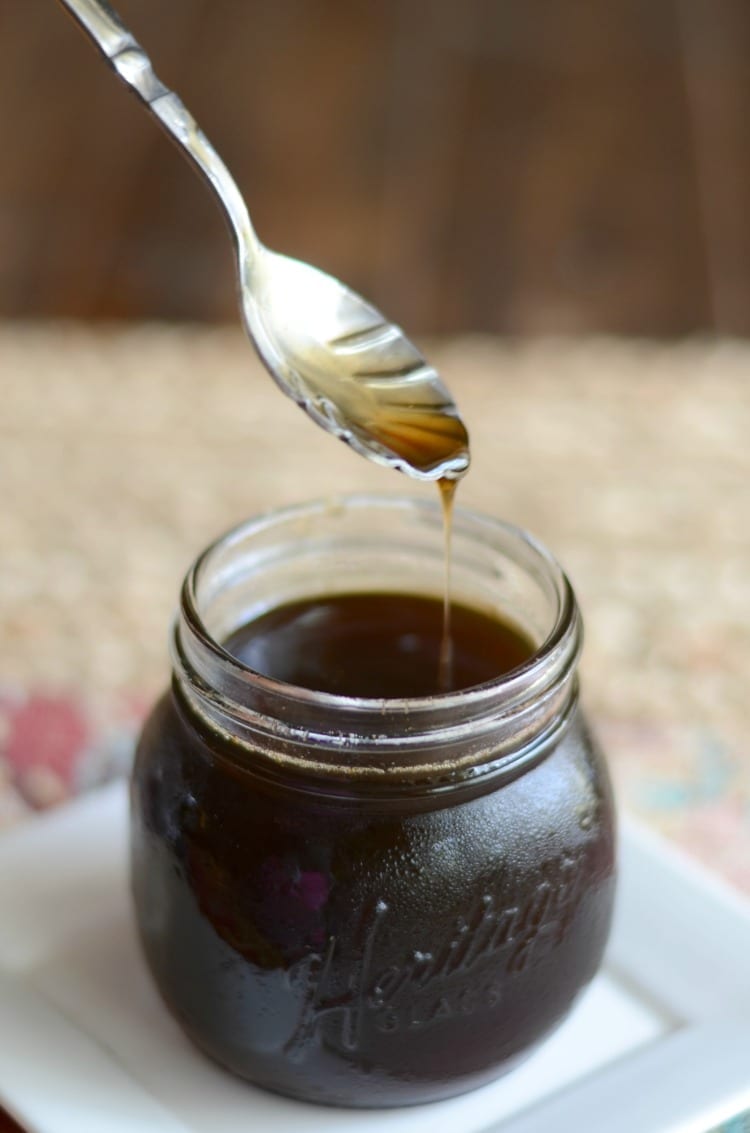 Coffee syrups and flavors
Coffee syrups and flavors are really what take a plain coffee and make it coffeehouse quality. There are flavors for any type of coffee that you want to make. I'm going to share some of my favorites and the ones that are best to have on hand to make DIY Starbucks drinks.
Best basic syrups to have
You can also try your hand at making homemade coffee syrups as well. This would make your DIY coffee even more hand crafted and delicious.
Coffee syrups are really just flavored simple syrups. So to make them you need to use equal parts sugar to water and about a teaspoon of flavor.
For example, a basic vanilla syrup would be:
1 cup water
1 cup sugar
1 teaspoon vanilla extract
Mix everything together in a saucepan and bring to a boil. Allow to simmer for about 5 minutes and remove from stove.
Some of my favorite DIY coffee syrups are:
How to make DIY Starbucks at home
Now that you have your coffee and syrups, you can make your own Starbuck-esque drinks at home.
Start with something like a vanilla or caramel latte. These are two easy drinks that combine the basic syrups, coffee and milk together.
Now a "true latte" uses espresso, steamed milk and milk foam. You can do all this if you'd like but a basic latte would be coffee, syrup and warmed milk.
Try making my basic vanilla latte that just combined the ingredients and work your way up to heated milk and frothy milk foam. You may realize that you like the basic version just as much as the fancy-i-fied one.
Other DIY Starbucks Drinks to try: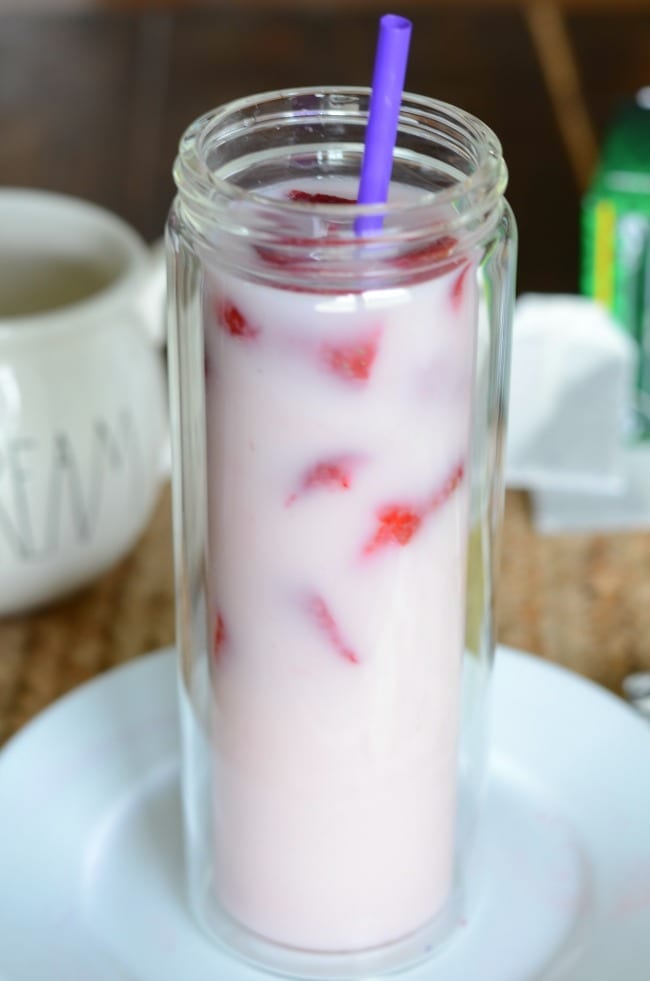 Non-coffee DIY Starbucks drinks
You can also try your hand at other non-coffee drinks that Starbucks has to offer. It's always cheaper and more nutritious to make these at home. My favorite non-coffee treats are:
DIY Starbucks food
Another thing you can try out is making your favorite Starbucks food items at home. Once you realize how easy they are to make, you may never their order food again.