Love the lemon loaf from Starbucks?  I tend to grab a slice when I stop by Starbucks far more often than I should. The easiest solution? Make a copycat Starbucks lemon loaf to enjoy! Let me show you how to make this delicious lemon bread today.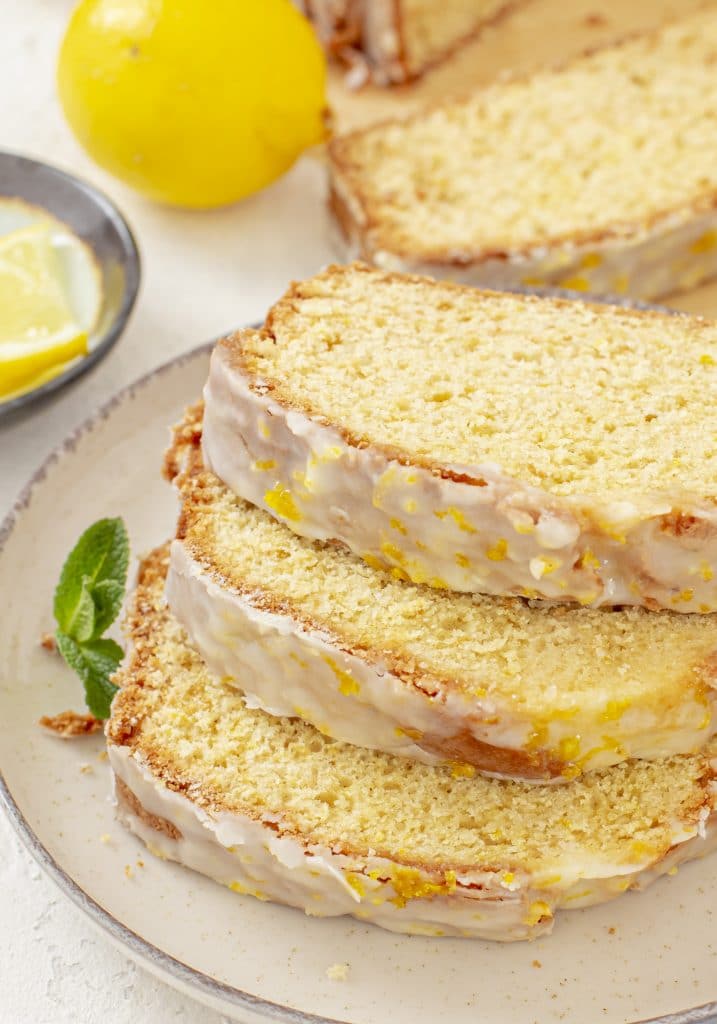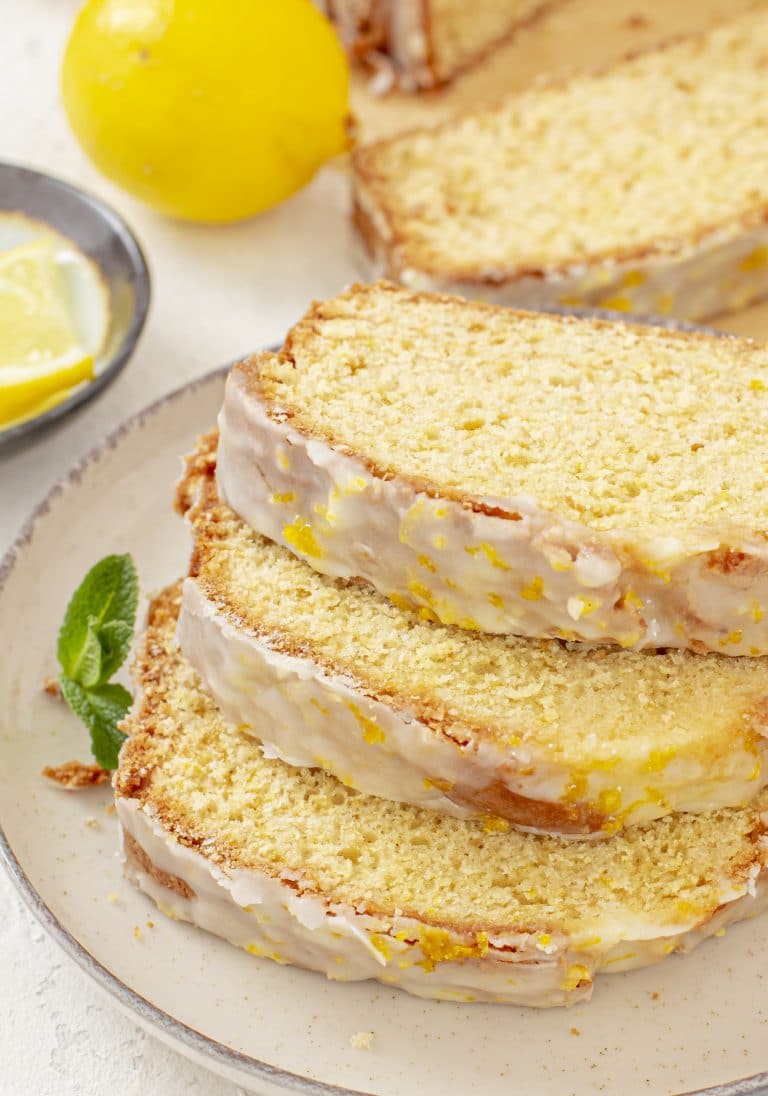 Oh man.. yall.  I know that everyone is aware of my love for Starbucks.  I used to go WAY to often and spend WAY too much money and time at the coffee shop.
I still go on occasion but I have this weird obsession with re-creating their eats and drinks at home.  See my Starbucks iced white chocolate mocha recipe, my copycat birthday cake pops and my iced vanilla latte. I was so excited when I nailed this lemon loaf recipe! It's easy to make at home and tastes just like the original.
What is Starbucks lemon loaf?
The Starbucks Lemon Loaf is a baked sweet bread with zesty icing that makes it taste even better. It's known for its incredibly light, fluffy texture that gives it such an added touch. While it's great to eat by itself, it's also perfect for pairing with your favorite iced or hot beverage, whichever you prefer.
Starbucks Lemon Loaf Ingredients
If you plan to make this baked bread, you're going to need the following ingredients:
White Granulated Sugar
All-Purpose Flour
Milk
Baking Powder
Lemon Zest
Vanilla Extract
Olive Oil
Eggs
Baking Soda
Salt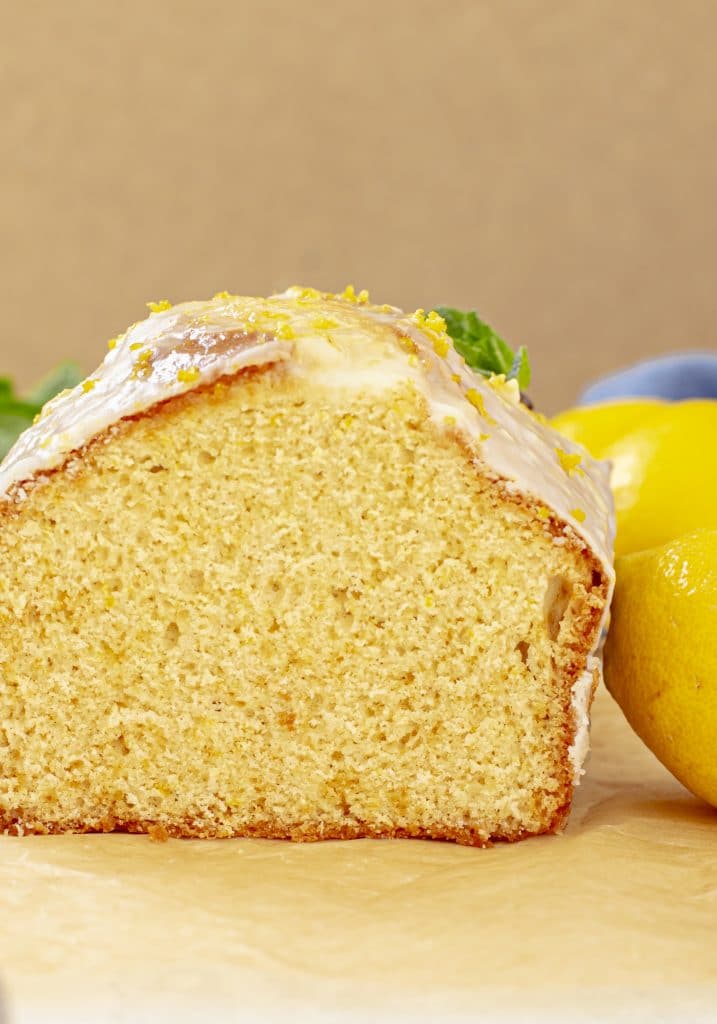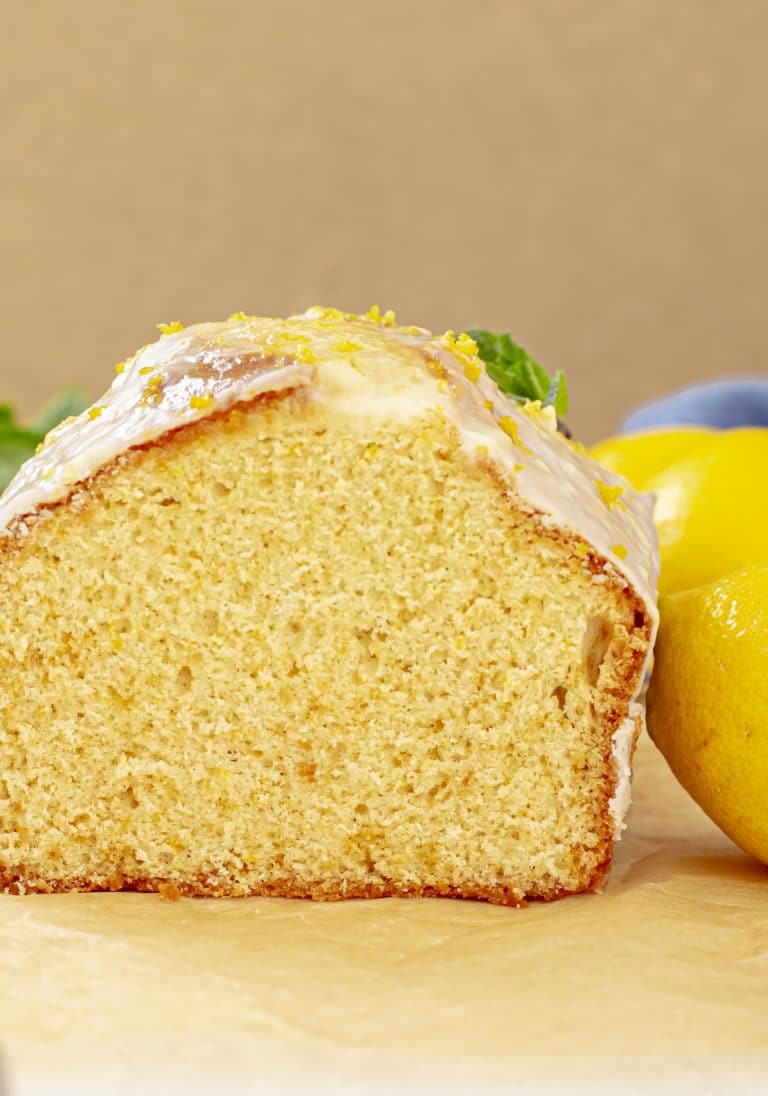 Sugar – Plain white sugar works perfect in this recipe.
Flour – Use your favorite all purpose baking flour.
Zest – Grab a lemon zester and zest 1-2 lemons. You will need 2 tablespoons of fresh lemon zest.
Olive oil – A milk olive oil or any other oil will work in this lemon loaf recipe.
Eggs – Leave your eggs out to get to room temperature before you start baking.
Lemon extract – For an extra lemon-y flavor, add some lemon extract to your batter.
How to Make Copycat Lemon Loaf at Home
Set your oven to 350 degrees F. While waiting for it to get hot, grab a bowl and combine your sugar with olive oil, eggs, and sugar with a handheld mixer.


Grab a separate bowl and combine your dry ingredients with the wet ones, mixing at low speed before stirring in some of the lemon zest.


Pour the loaf batter into a 9 x 5-inch loaf tin, making sure to grease it or line it with parchment paper beforehand.
Bake in the oven for up to 55 minutes, checking with a toothpick to make sure it's done.


Allow the bread to cool for 10 minutes before transferring it over to a wire rack and cooling completely.
Prepare your glaze, drizzle on top of the bread, and let it set before you serve.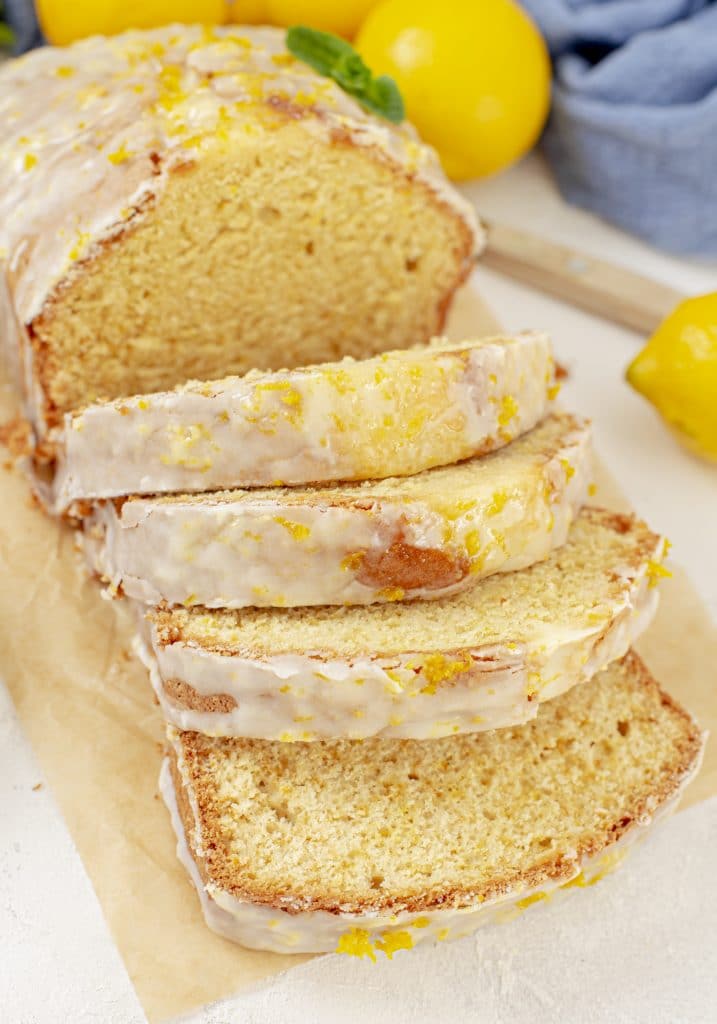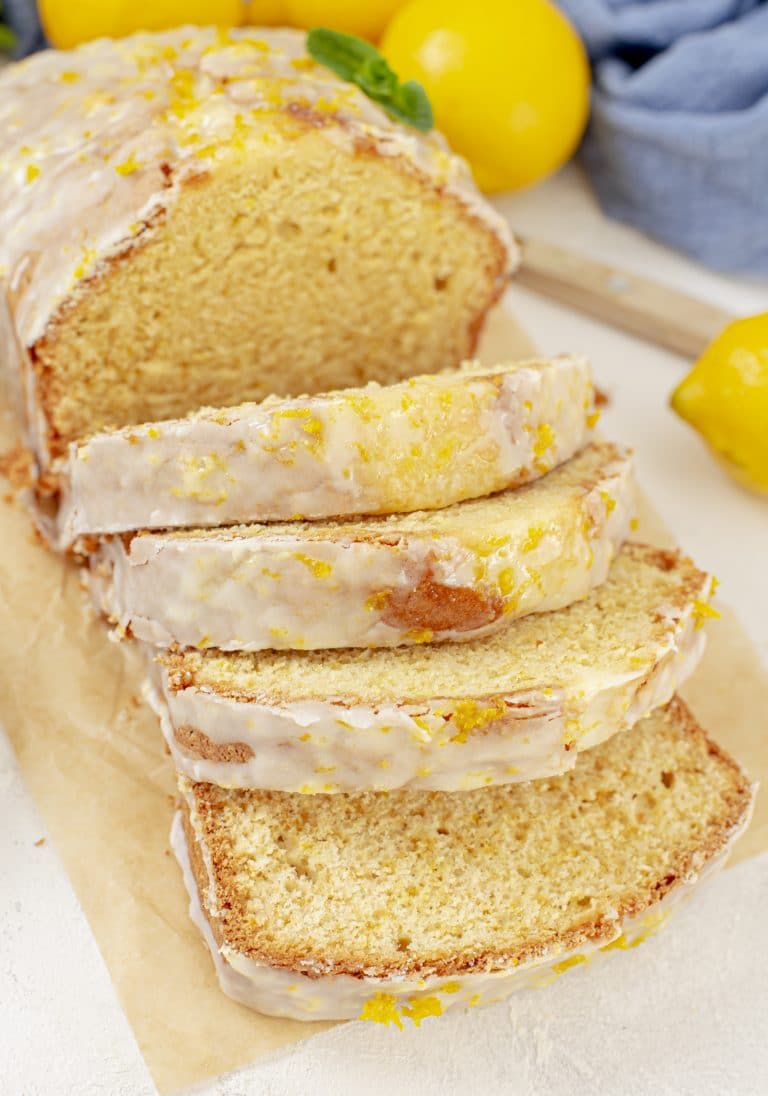 Frequently asked questions about Starbucks lemon loaf
Can I double this recipe?
Yes, you can easily double this recipe by multiplying all of the ingredients by 2. You will need 2 bread pans and will get 2 delicious loaves of iced lemon bread when your done.
Can you buy a whole lemon loaf at Starbucks?
No, you can't. The lemon loaf comes in individual bags that are served when you order it. Good thing you can make it at home with this easy copycat recipe!
How much is Starbucks lemon loaf?
The average cost will depend on the location of the store, but the typical price is around $2.45+ for a single slice.
Does lemon loaf contain dairy?
Yes, this lemon loaf contains milk as an ingredient when mixing the batter.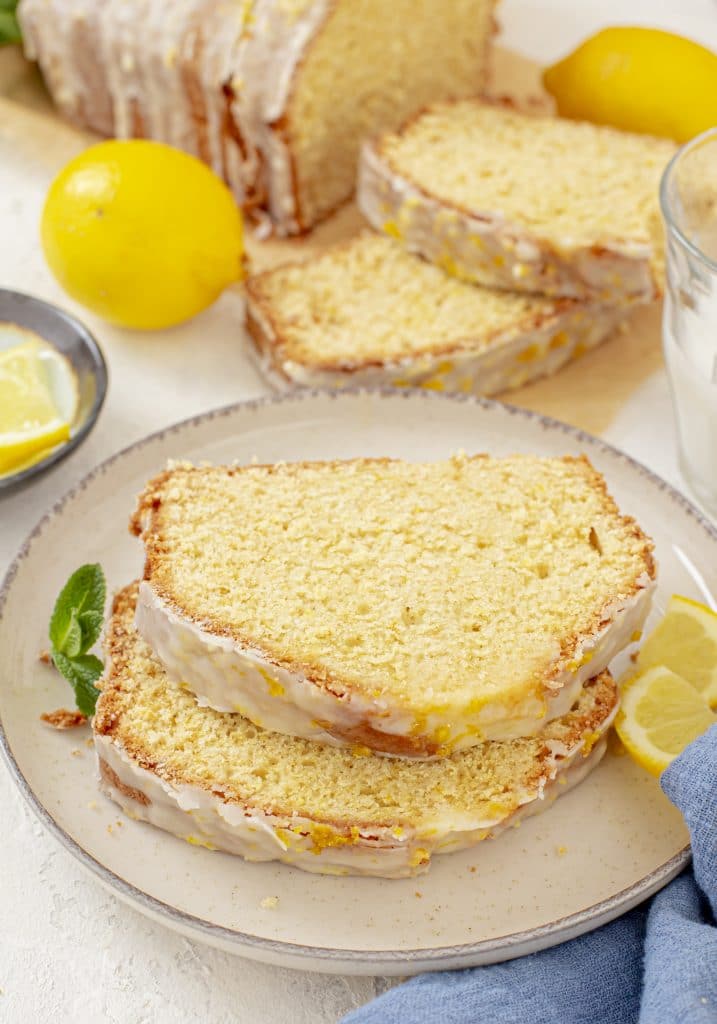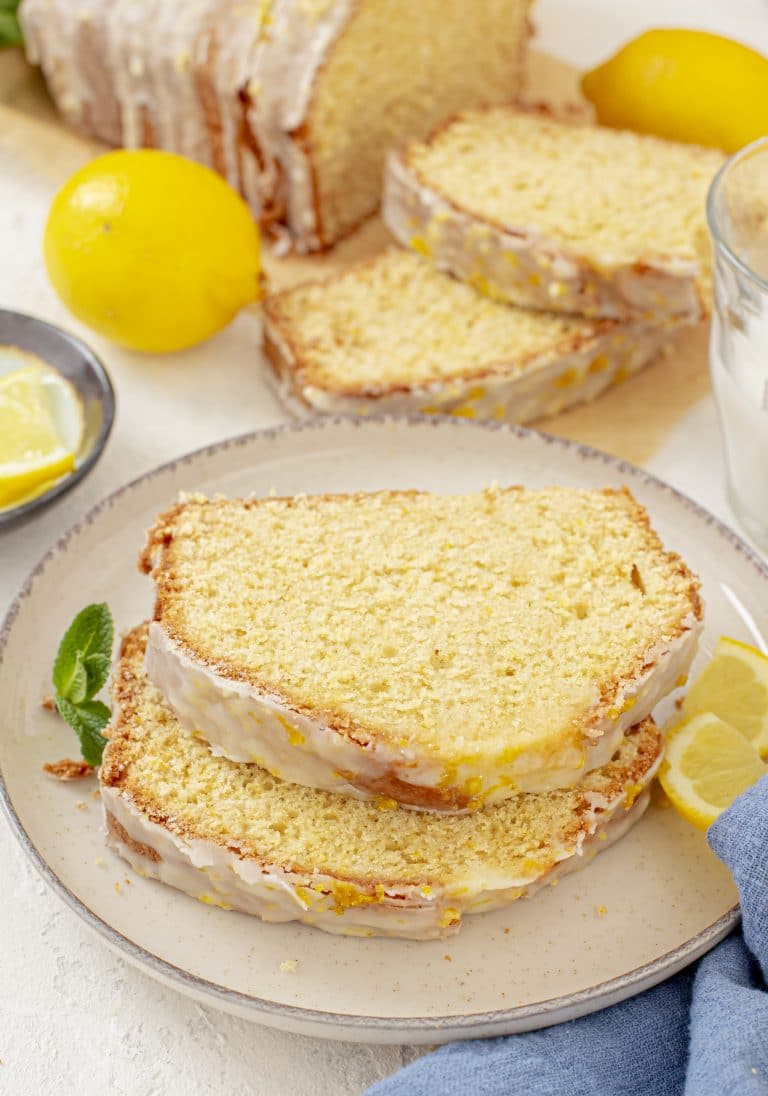 How to Store Leftovers
You can slice the bread into individual serving slices, wrapping each slice in plastic wrap and placing the slices of the loaf into a large Ziploc bag. You can keep these lemon loaf slices on the kitchen counter or place them in the fridge, whichever you prefer. If you want them to last longer, you can freeze some of your slices.
Can you freeze Starbucks lemon loaf?
Yes. Feel free to freeze your lemon loaf so that it will last up to three months. Freeze the bread without the glaze! You will want to make that later and enjoy it fresh.
Coffee to pair with your copycat lemon loaf
A slice of lemon loaf is good on it's own, but it's even better with a copycat coffee! Some of my favorites to pair with a warm slice of lemon bread are: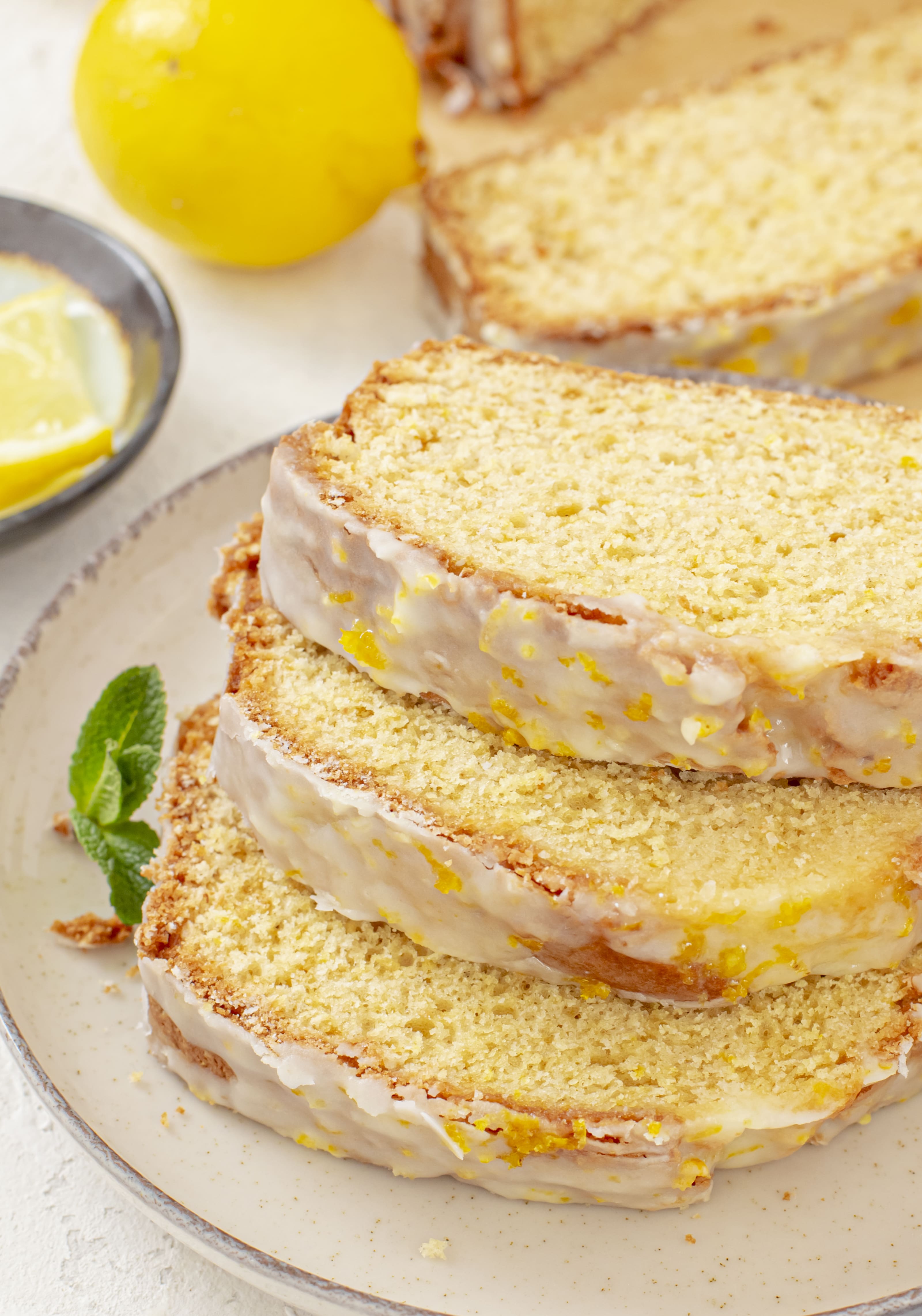 Copycat Starbucks lemon loaf
Make a copycat Starbucks lemon loaf at home with a few common ingredients.
Ingredients
½ cup olive oil
1 cup white granulated sugar
2 cups all purpose flour
2 eggs
4 tablespoons milk
1 teaspoon baking powder
¼ teaspoon baking soda
½ teaspoon salt
2 tablespoon lemon zest
1 teaspoon vanilla extract
Glaze
1 cup powdered sugar
1 zest of large lemon
1 and ½ lemon, juiced
Instructions
1. Preheat the oven to 350 F.
2. In a large bowl, whisk sugar, olive oil and eggs with an electric handheld mixer until smooth. Stir in milk.
3. In a separate mixing bowl combine dry ingredients and add to wet ingredients. Mix on low until everything combined. Stir in lemon zest.
4. Pour the batter into a 9 x 5 inch loaf tin (greased or lined with parchment paper). Make a small cut lengthwise about ½ inch deep in the center of the bread.
5. Bake for 50-55 minutes until the toothpick inserted into the center comes out clean or with a few breadcrumbs.
6. Let the bread cool in the tin for 10 minutes, transfer to a wire rack to cool completely.
7. Make the glaze by combining all the ingredients. Drizzle over the bread with a spoon or a fork and let set.
8. Cut into 10-12 thick pieces and enjoy.

Notes
I recommend checking on the bread towards the last 20-25 minutes. If the top gets too brown, cover with a piece of foil until the time is up. The bread should be placed in the middle of the oven rack.
Other copycat Starbucks recipes to try
Like this recipe?  Be sure to check out:
Did you try this recipe? I'd love for you to leave a review in the recipe card above or the comments below. Want to make it later? Pin the image below. THANK YOU for the support!