A few simple ingredients and you can make this vanilla latte at home!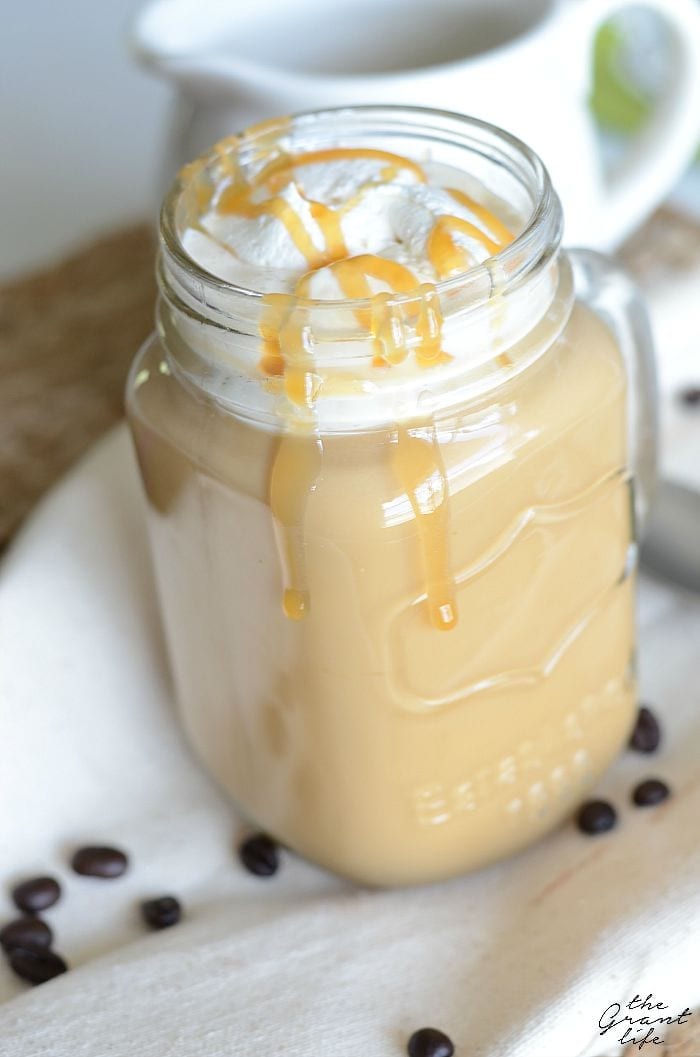 Yall! Today is my birthday! Woooo!! I am officially another year older – and hopefully wiser. I think? I know the older that I get the higher my coffee consumption rises. And not just in the morning either. I went a friends house for dinner at 5 in the evening and stopped and grabbed an extra large iced caramel macchiato with an extra shot.
Who does that?? Who drinks that much caffeine that late at night? Me. I do. All my friends were trying to wind down and I'm like "Let's get this party started! With coffee!" That's how you know your getting old.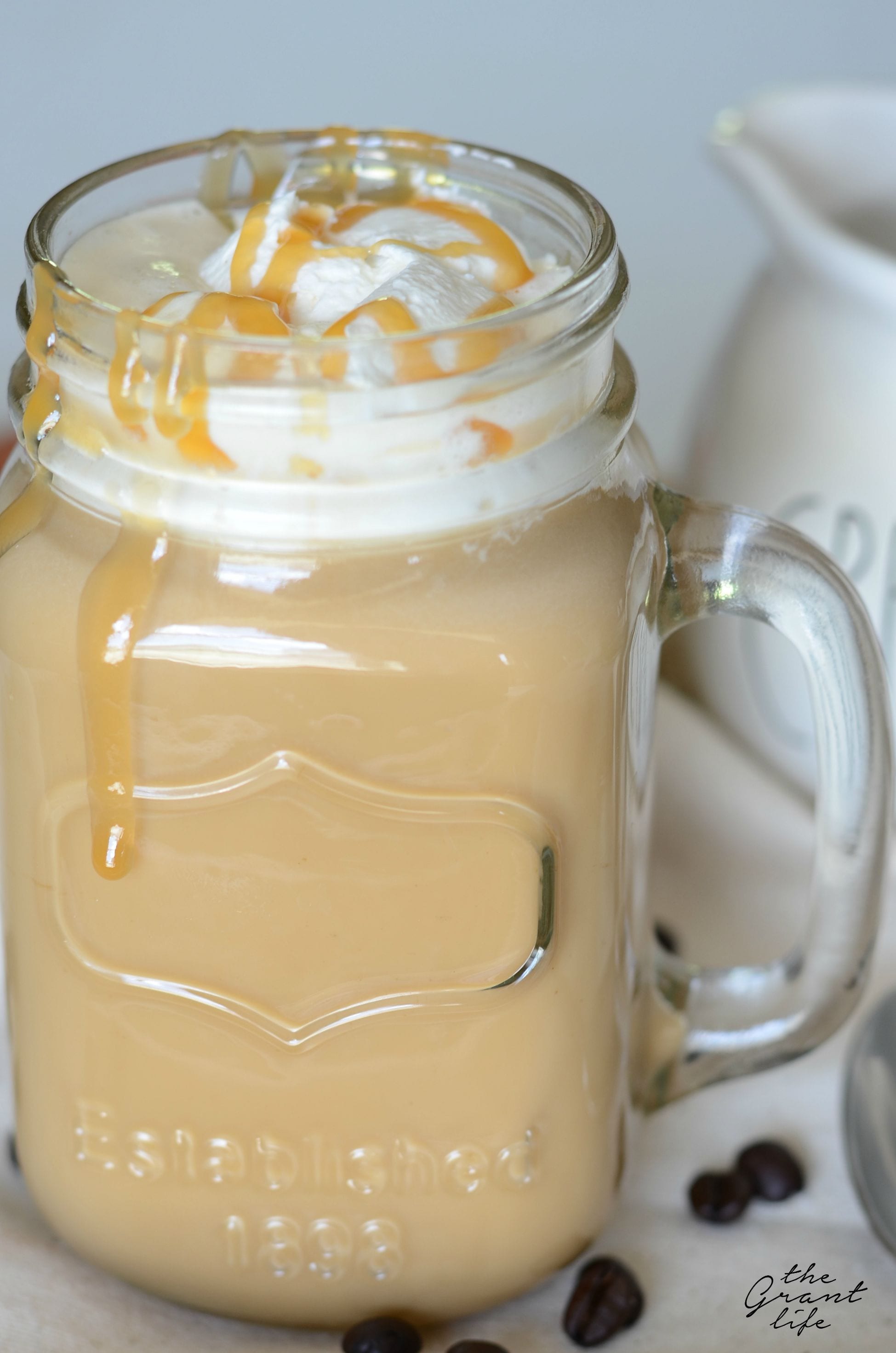 And then I had everyone over for a pre-thanksgiving birthday dinner. That's right, a friendsgiving celebration. I giant puffy heart love thanksgiving so I decided that's what I wanted for my birthday. We had turkey, green bean casserole, sage stuffing, cheesy broccoli, sweet potato casserole and so much more. Like pie and cake and guacamole and salsa and homemade fruit dip.
Oh my gosh it was so good. And the best part? The leftovers! I had (cold) green bean casserole and leftover birthday cake for breakfast this morning. Avery looked over at me and says "Mommy, are you having cake for breakfast?" Yes young man, I am.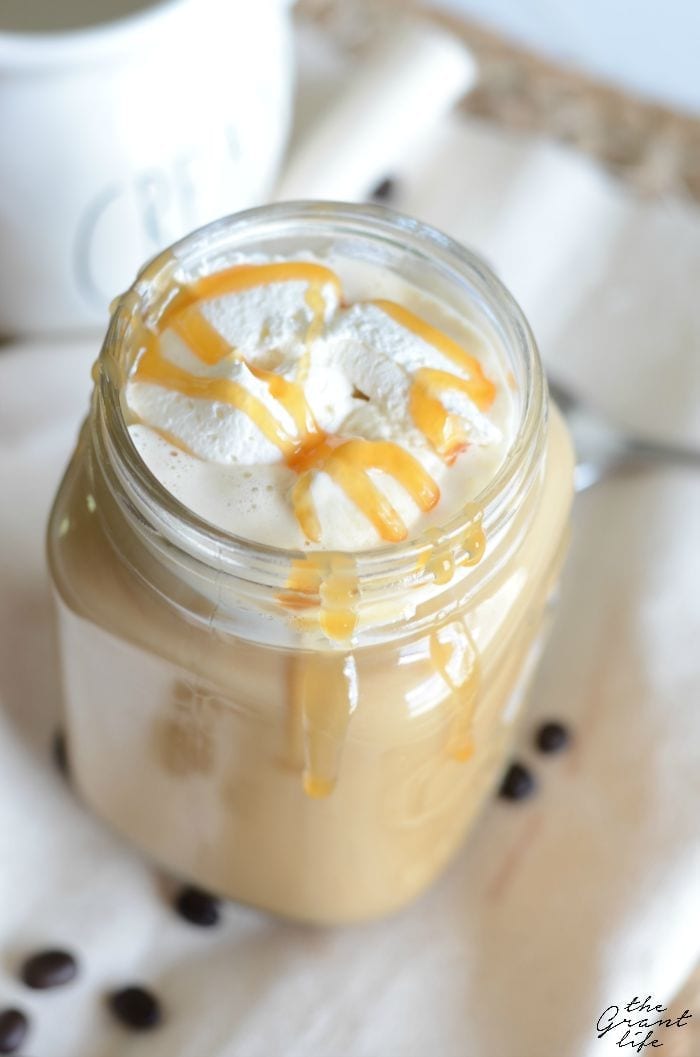 So I'm another year older. I'm hoping wiser but for sure more caffeinated. And I have a bunch of good friends that will come over and eat dinner with me. Even if I am slightly batty and request a thanksgiving spread. And cook most of it myself. And have pie AND cake. And too many side dishes. And too many varieties of salsa.
Who am I kidding? You can never have too much salsa.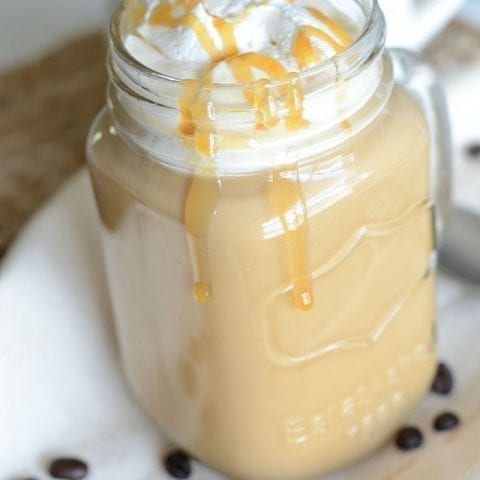 Vanilla Latte
Ingredients
1 cup hot, fresh brewed coffee
2 tablespoons vanilla syrup
1 cup of milk
whipped cream and caramel for topping
Instructions
Mix together the vanilla syrup and hot coffee (or espresso).
Add the milk.
Top with whipped cream and caramel sauce.
Enjoy!
Like this recipe? Be sure to check out: