Easy cinnamon dolce syrup for delicious made at home coffees!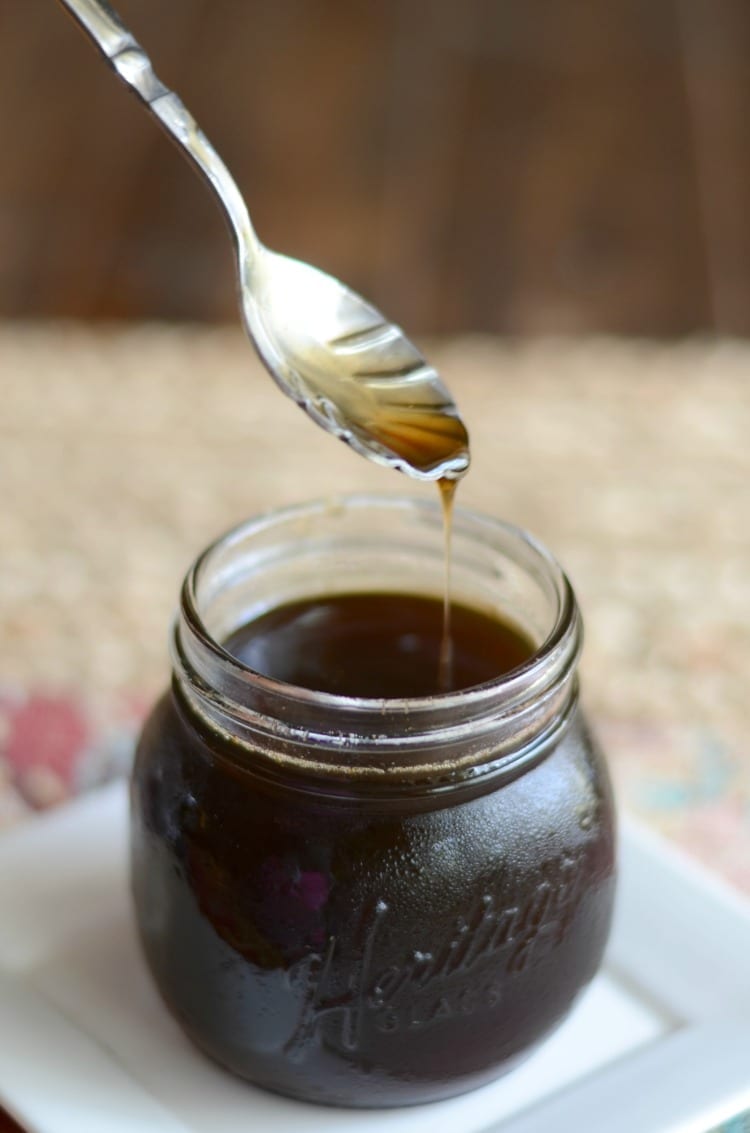 Hey yall! Yall know I am a big 'ole fan of homemade coffees. I love being able to make an expensive coffee at home.. in my pajamas. It's the best! One thing that goes along with homemade coffee is the syrup! With the right syrup you can change up your basic latte or frappuccino. Like this s'more frappuccino! It's a plain frappuccino with s'more syrup! Easy peasy, yall.
One of my favorite coffee house drinks is a cinnamon dolce latte. It's the perfect combination of sweet and silky coffee. I love it hot on a cool day and iced on a warm day! (I basically like it everyday!)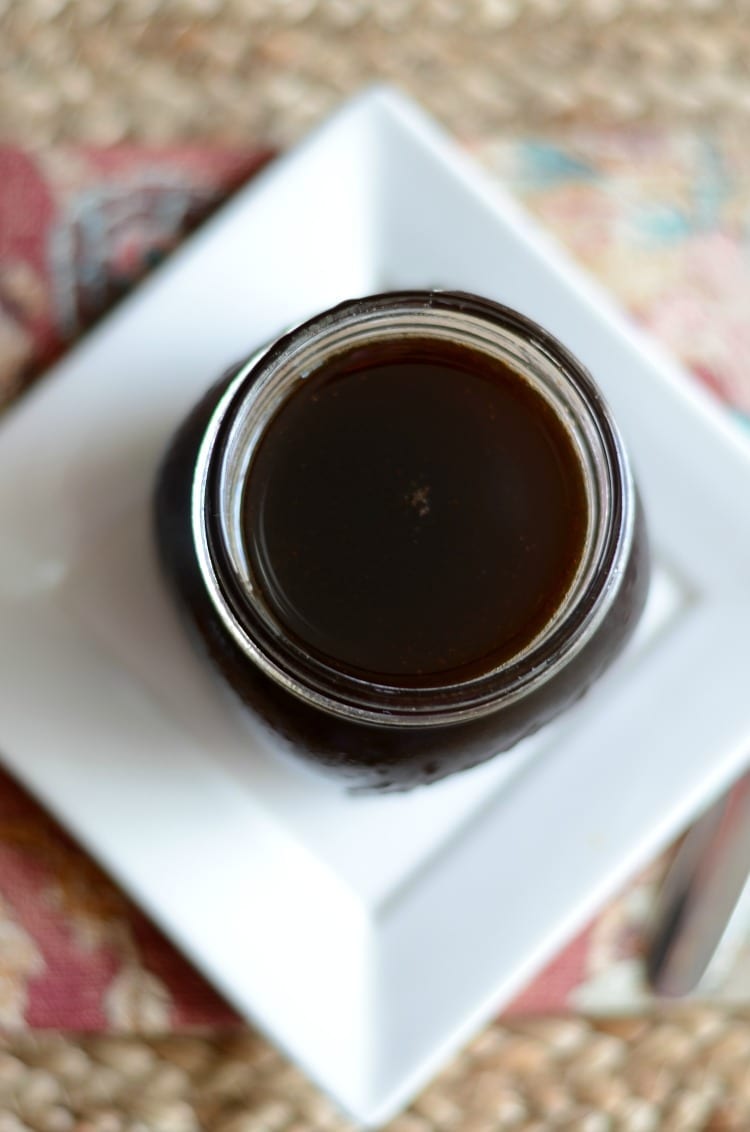 This syrup is SUPER easy to make. Probably one of the easiest syrups I have ever made at home. The best part (besides the fact that you CAN make this in your jammies) is that it's common everyday ingredients. Stuff you probably already have in your kitchen. In fact, there are only 3 ingredients in this syrup.
Oh, and it only takes 5 minutes to make.
3 ingredients and 5 minutes later and you have a weeks worth of cinnamon dolce syrup for your coffee. A little more if you don't drink one everyday and a little less if you REALLY love it. (Which I do and mine lasts about a week.)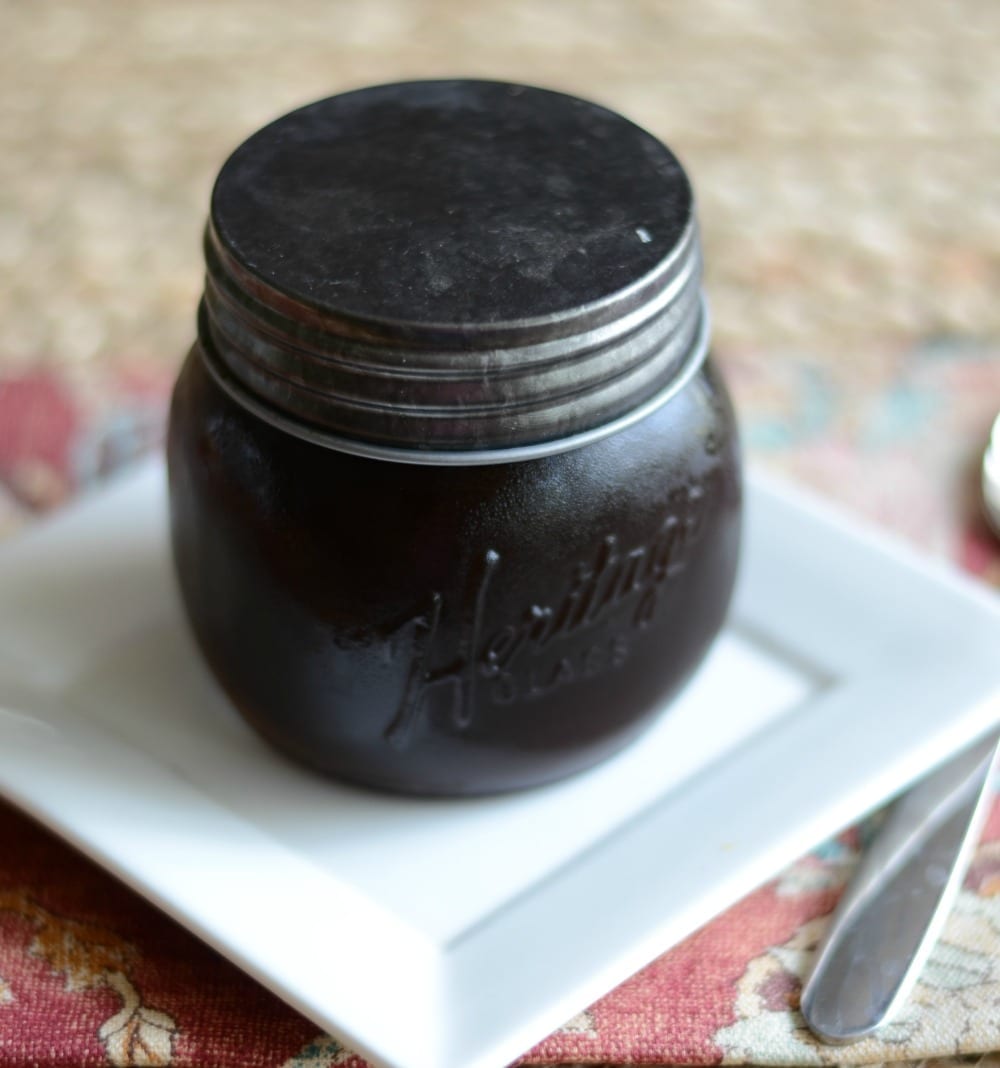 Ready for the recipe? Here's how to get it. Sign up below. This is an EMAIL EXCLUSIVE recipe for subscribers of the Grant life. I send one exclusive recipe a month to my favorite people – my readers!
All you have to do is enter your email below and I will send it right to you. I hope you enjoy it as much as I do!