Iced coffee is one of my favorite. I'm not knocking hot coffee, but iced coffee is it's own relaxing vibe. One sip and I am instantly calm and ready for the day. I'm sharing some of my favorite Starbucks copycat iced coffee recipes. These are perfect for summer or enjoying year round.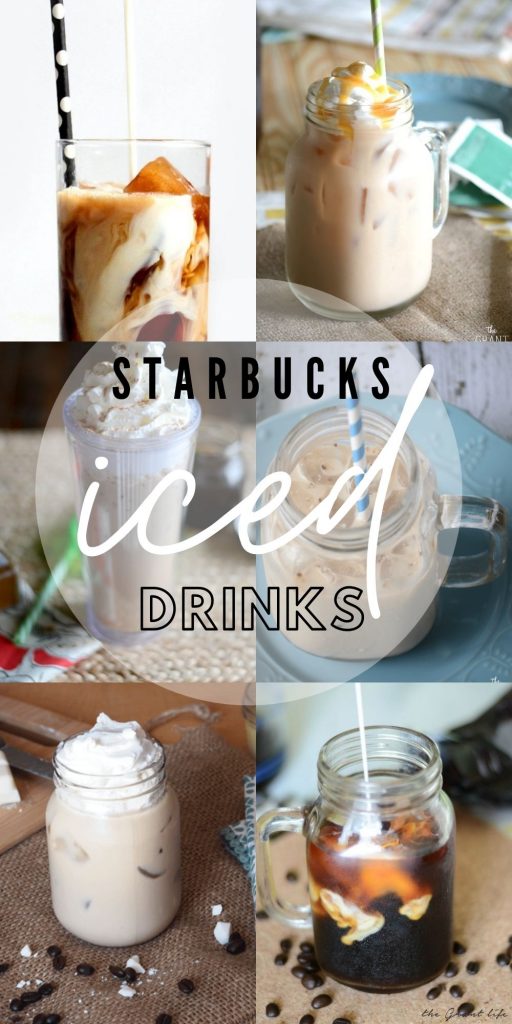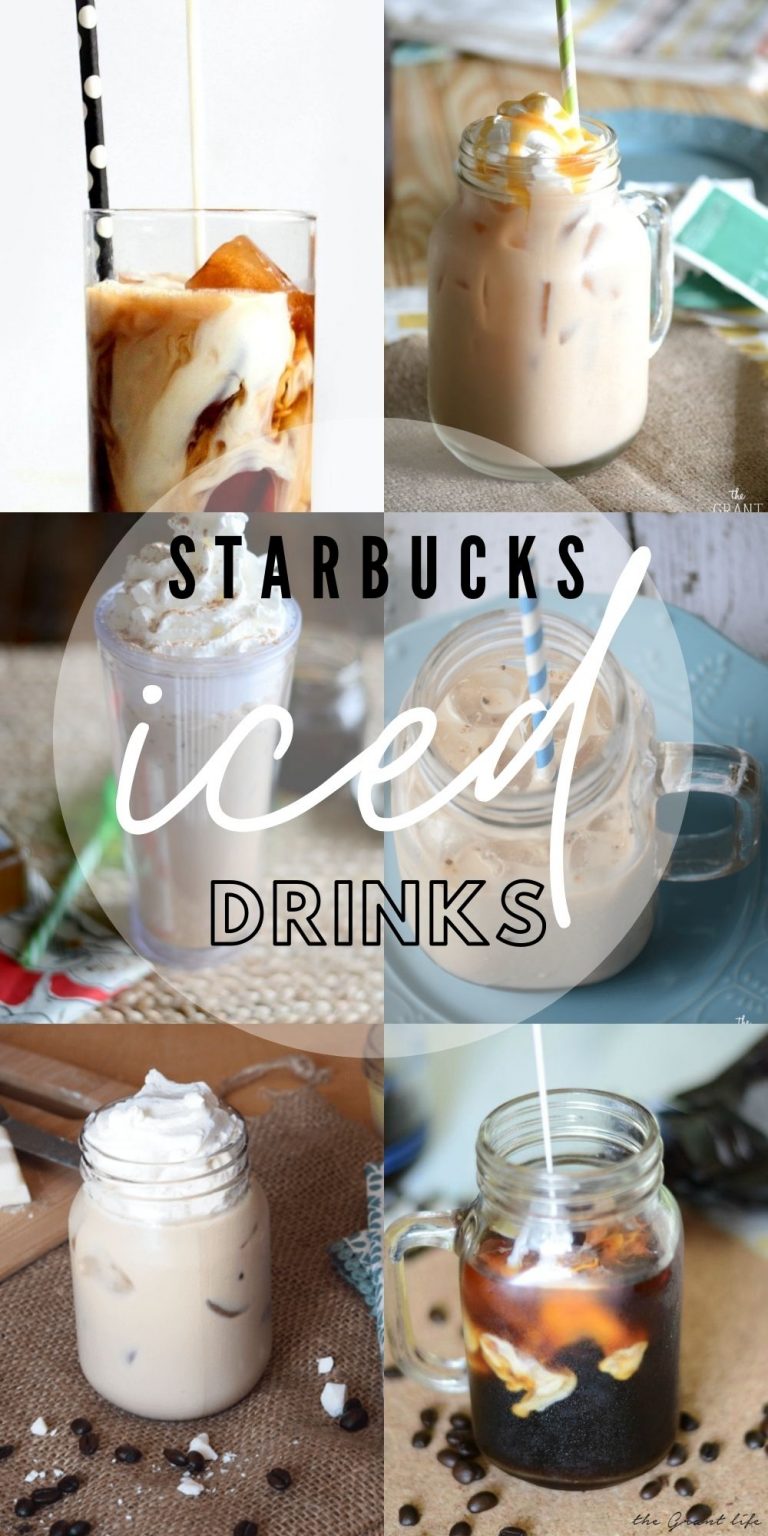 Copycat Starbucks Iced drinks
I actually included more than coffee drinks in my roundup below. I decided to include all iced or frozen drinks. These are some of my favorite drinks to order at Starbucks. The coffee-free ones are ones my kids love too! These copycat Starbucks drinks are easy to make at home and cost half the price!
Never made a coffee house drink at home? Don't worry! I have all kinds of tips and tricks on making DIY Starbucks at home here. You don't need any special equipment to make these drinks, just your favorite coffee and some syrups.
Need a sweet treat to go with your cool drink? Scroll down to see some of my favorite copycat Starbucks treats and eats.
Starbucks copycat iced coffee recipes
Want even more iced Starbucks drinks? Try these other DIY Starbucks drinks at home today!
Copycat Starbucks baked goods
Know what goes with with an iced coffee? A cookie. Or a scone. Or even a brownie. Of course I have a whole collection of homemade Starbucks baked goods to share with you. Which one will you make first?
Starbucks chocolate chunk cookie
Starbucks copycat cheese danish
Starbucks copycat pumpkin bread
Starbucks copycat birthday cake pops
What is your favorite Starbucks iced drink to get? Let me know in the comments! I am always looking to try new drinks and then recreate them at home.
Loved this post? Pin the image above to your favorite Starbucks drink board.