It's pumpkin season and what better way to celebrate than with a PSIC? That's a pumpkin spice iced coffee of course! This iced pumpkin spice latte (or coffee) is great for when the weather is warmer but you are still ready for fall. Let me show you how to make this super easy DIY coffee drink.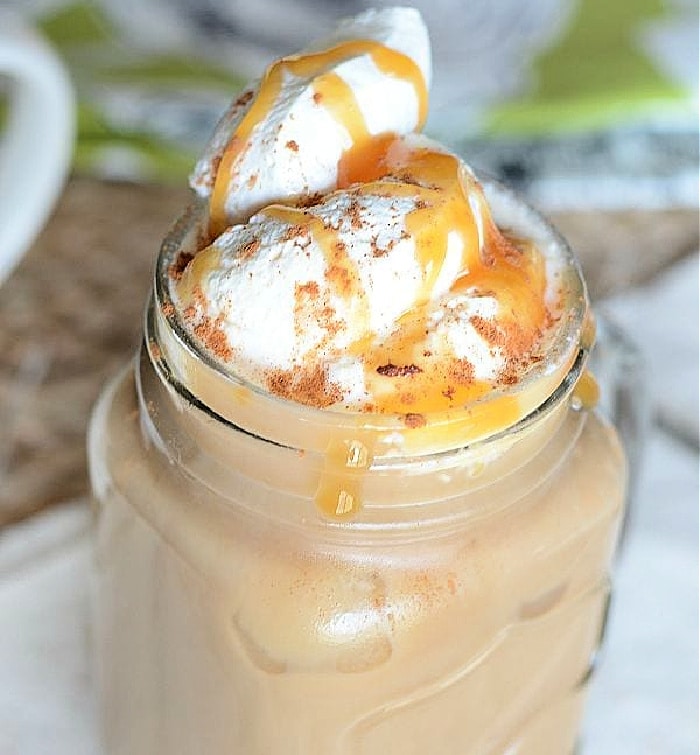 Oh pumpkin season. How I love you. Of course it's not officially pumpkin season or even fall for that matter without pumpkin flavored coffee drinks. But what if all you want is a hot pumpkin spice latte but the weather is still warm?
Pumpkin spice latte iced coffee, of course!
What is pumpkin spice iced coffee?
This DIY coffee drink is the cooler version of the classic pumpkin spice latte. It combines pumpkin syrup with coffee and is topped with milk and whipped cream. You can use cold brew coffee, cooled coffee or even leftover coffee from yesterday. It's super simple to make and is the perfect transition to fall drink.
Pumpkin spice iced latte ingredients
The ingredient list for this drink is short and you probably have most of them on hand. You are that much closer to have a PSIC every day this fall!To make this drink you will need:
coffee
pumpkin syrup
milk
whipped cream
pumpkin pie spice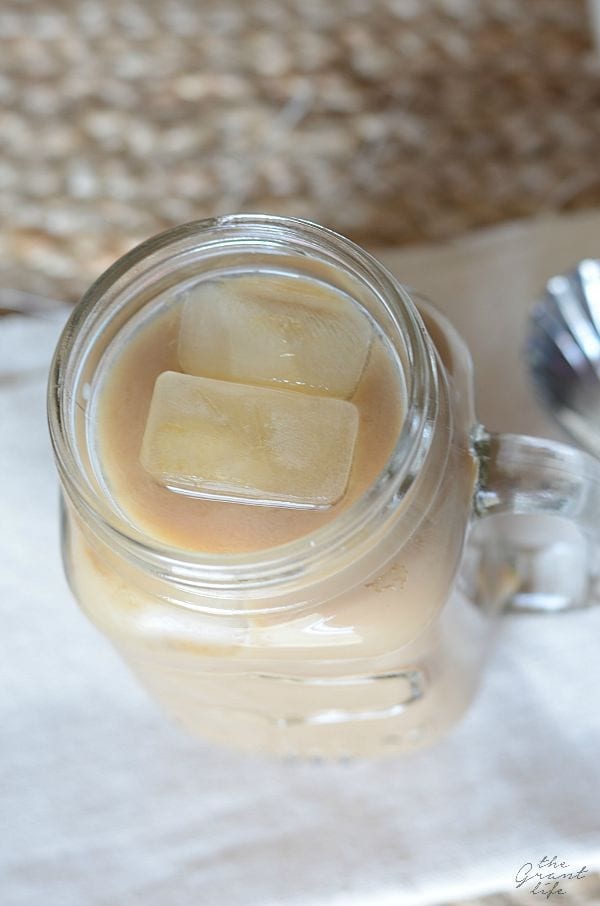 Coffee – You can use your favorite type of coffee for this recipe. I suggest either making cold brew coffee the night before or using leftover coffee. You can also make fresh coffee and let it chill before making this iced drink.
Pumpkin syrup – I always make a batch of homemade pumpkin sauce (or syrup) towards the beginning of fall. It's super easy to make and is great to have on hand for all things pumpkin.
You can also buy pumpkin syrup. My favorite is Torani pumpkin syrup. They also have a great pumpkin sauce that would be a great addition to the whipped cream.
Milk – Use whatever milk you prefer for this pumpkin spice iced coffee. It's great dairy-free with coconut or almond milk as well!
Whipped cream – Whipped cream is optional but always makes a great addition to any coffee drink.
Pumpkin pie spice – I like to add a little bit of homemade pumpkin pie spice to top off my pumpkin iced latte.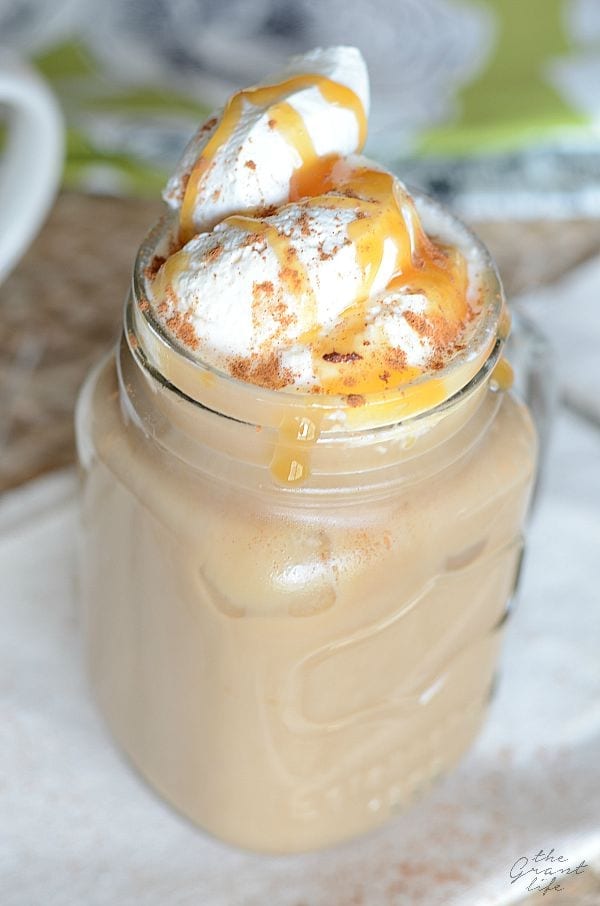 How to make a pumpkin spice iced coffee
This recipe is super simple and takes less than 5 minutes to make. You can be sipping pumpkin iced coffees all fall long in no time!
Place your cooled or cold brew coffee in your cup.
Mix in your pumpkin syrup.
Pour in your milk of choice.
Top with whipped cream and pumpkin pie spice.
Other fall drinks to try
While I do love this pumpkin spice iced latte and could drink it all year long, I also love variety in my fall drinks. Here are some other great fall drinks to try: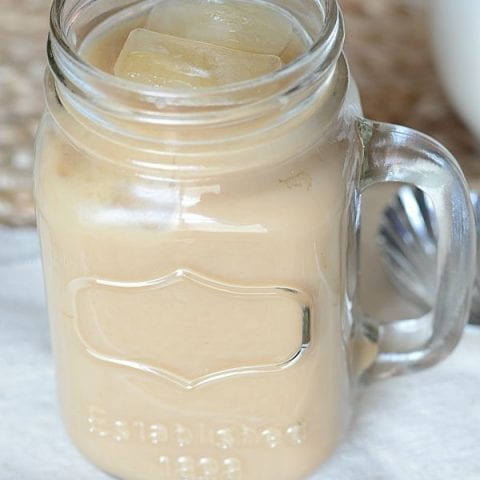 Pumpkin spice iced coffee
Ingredients
1 cup cold coffee (either cold brew or leftover)
1 cup milk (or almond milk or similar)
handful of ice
whipped cream, caramel sauce and pumpkin pie spice for topping
Instructions
Mix together the coffee, milk and pumpkin syrup.
Add in the ice.
Top with whipped cream, caramel sauce and spice.
Enjoy!
Like this recipe?  Be sure to check out: 
Like this recipe? Save it to your favorite coffee board!