Need an extra boost? Try this dirty iced chai latte – it's got an extra shot of espresso!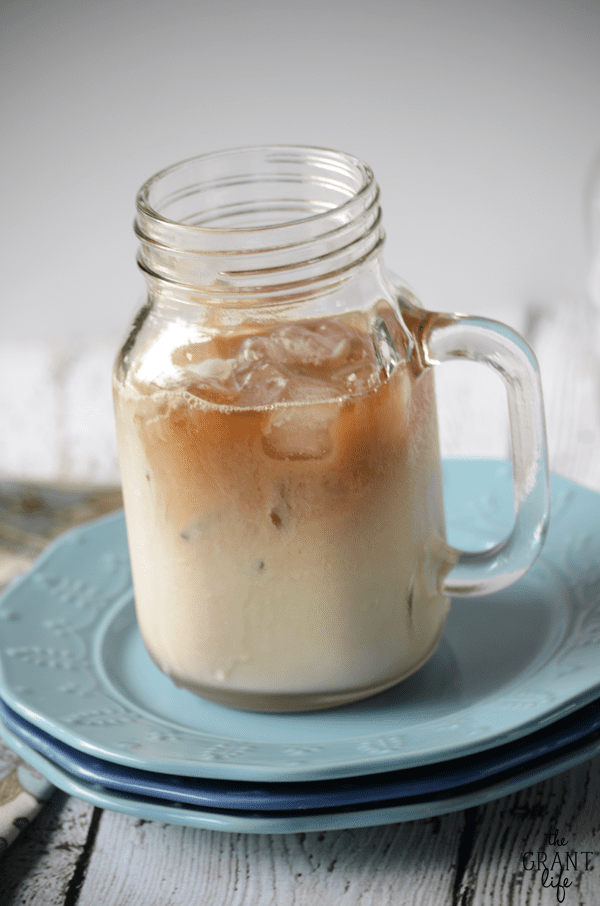 Do you make New Years resolutions? I know its the new year, but I'm not a fan of resolutions. I feel like they always set you up for disappointment. Like on the 1st you're suppose to flip a switch and be totally healthy. Or quit that bad habit cold turkey. Or maybe that's just me. Either way, no resolutions here. I resolve to have no resolutions.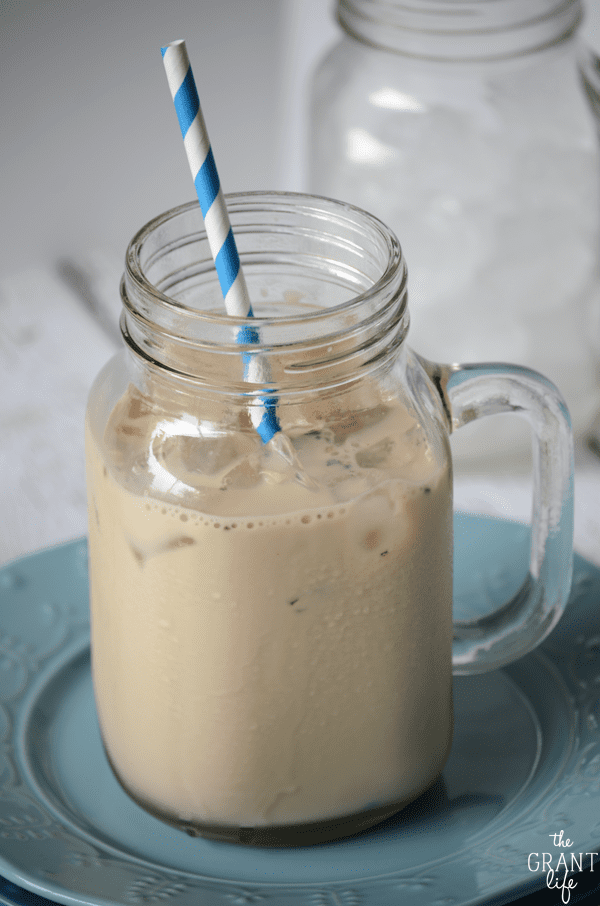 I did spend one night last week getting organized though. I'm a notebook hoarder and I had at least 4 notebooks from last year with notes jotted down all over them. So I sat down on my bed and went through all the old notebooks and put the important things into a new notebook. [See? Notebook hoarder!] I now have one master list of things to do instead of 4 notebooks with random lists on them. [I'm also a crazy list maker too. Just fyi.]
At the top of the list it says "Let's do this!" with little lines next to each task so I can check them off as I go. I enjoy checking things off my list as much as enjoy making my list. So far, I have 4 things marked off. Woohoo!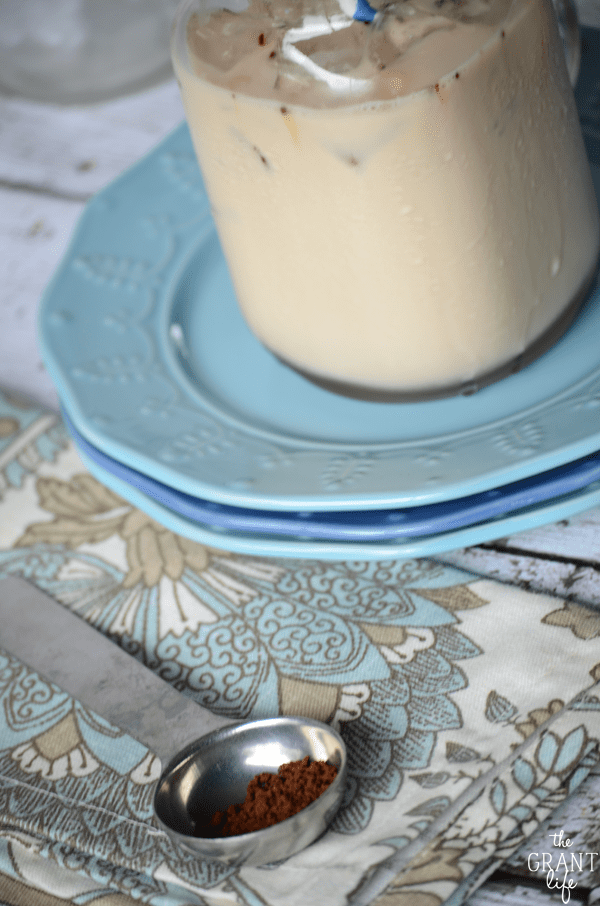 Sometimes I feel like I should have everything done and figured out already. The kids day should be planned in advance including educational activities to stimulate their little minds. My blog should be perfect and all my recipes/posts will be amazing. My house will somehow stay clean from the last time I cleaned it. The laundry will be put away instead of hanging out in baskets all the time. Those things should be done, right? Most people do those things right? Right?!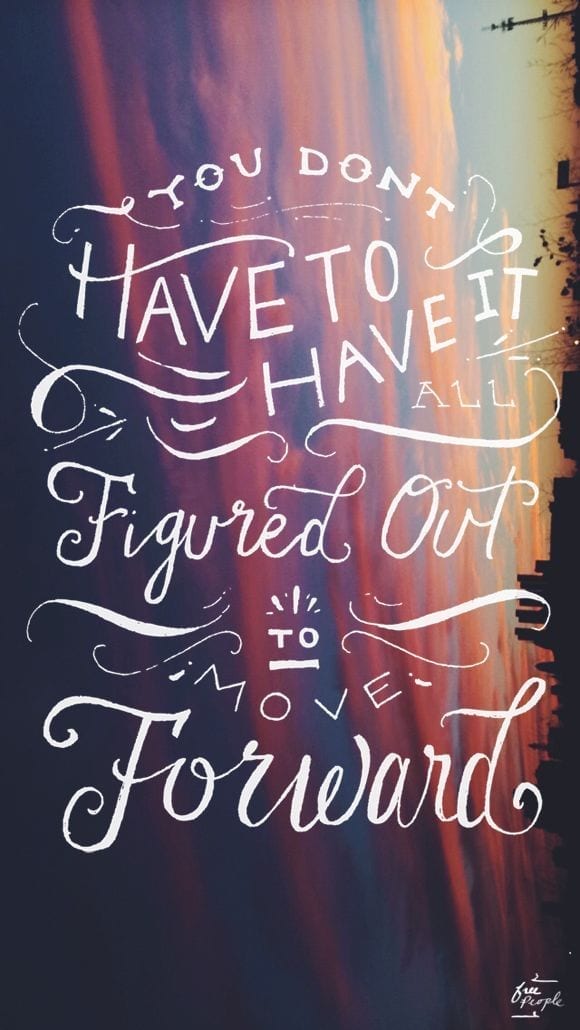 Two things have helped me lately – finding this quote and reading the book Start by Jon Acuff. For some reason we think that if we don't have everything perfect that it's not going to work out. Or that we shouldn't even try. We give up before we even try. We are afraid to make mistakes. Or maybe that's just me. But no matter what, things move forward. Perfect or not.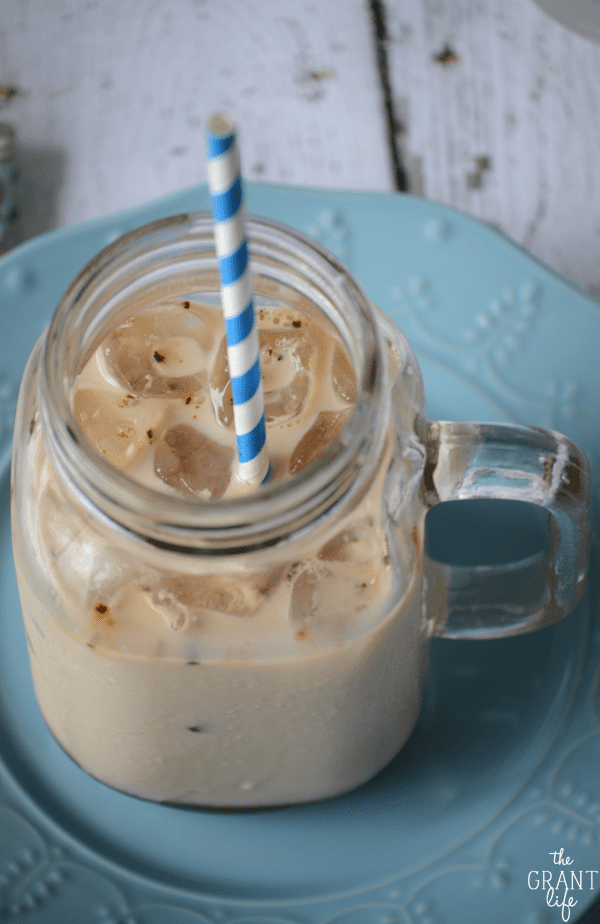 So there are some things on my "Let's do this!" list that are a little bit scary. Like start making recipe videos and expand a book idea I've been tossing around. Both of those things scare the pants off of me! What if I can't do them right? What if when making the video people see my messy kitchen or hear the kids yelling? What if no one wants to read my book? Those are all things that make me want to mark them off my list without even trying.

You know what? I'm going to try them anyways. I doubt either will be perfect, but at least next year I can say I tried. And I don't have to wonder "what if?". What if I had only tried? Nope. That thought won't be crossing my mind this year. Take that 2015!
Ps.. what do you plan to do this year??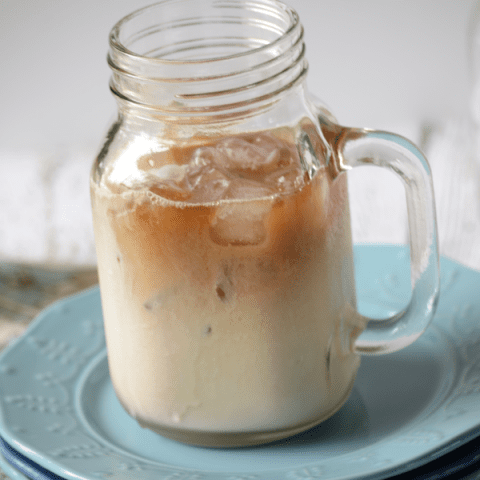 Dirty Iced Chai Latte
Ingredients
1 chai latte tea bag
8 oz boiling water
1 cup milk or other dairy
1 cup ice
shot of espresso - I used instant + water
Instructions
Seep your tea bag in the boiling water for 5 minutes. Allow to cool.
Add ice to your cup.
Pour the chai tea over the ice, then the milk and the extra shot of espresso.
Stir together and enjoy!
Nutrition Information:
Amount Per Serving:
Calories:

122
Cholesterol:

20mg
Sodium:

133mg
Carbohydrates:

12g
Sugar:

12g
Protein:

8g
Like this recipe? Be sure to check out: