Nothing says summertime like a cold glass of lemonade! Starbucks Passion Tea Lemonade is a refreshing twist on the classic summer drink. The good news is you don't have to stop at the coffee shop every time you get a craving! Let me show you how to make this copycat Starbucks passion tea lemonade today.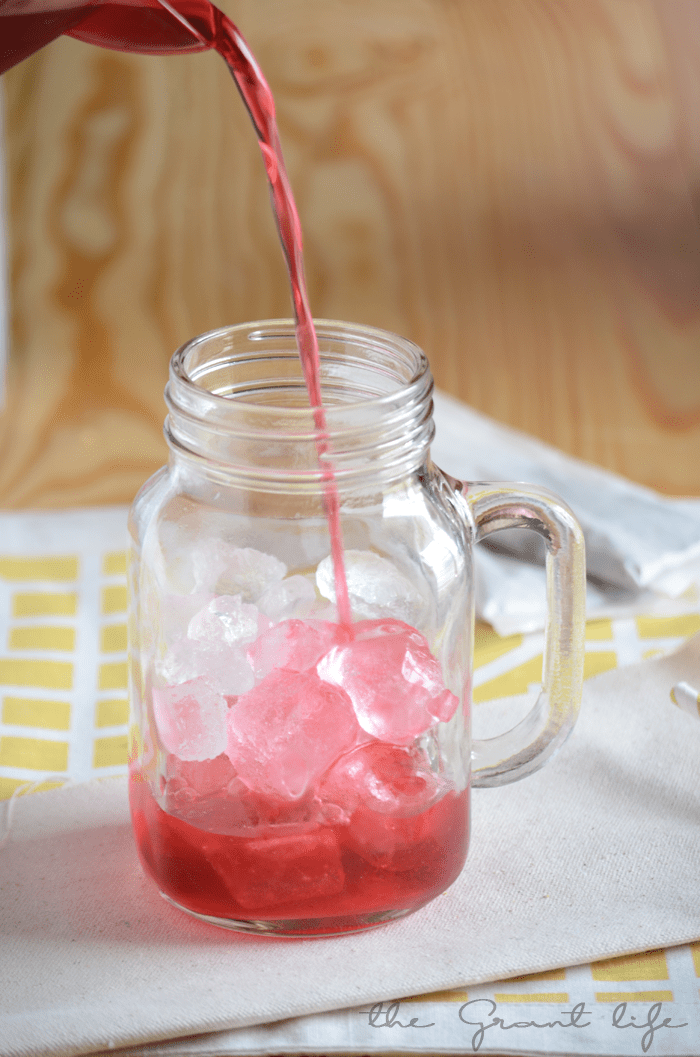 Being able to enjoy a cold drink in the summer is one of my favorite things. Actually, I'll take a cold drink any time, even in the winter. Honestly, most days you can find an iced vanilla latte in my hand, even if there is snow on the ground.
Iced passion tea lemonade is a light and refreshing drink that is great year round but is definitely a summer favorite. My kids love it, I love it and it's super easy to make at home.
What is passion tea lemonade?
Passion tea lemonade is a tea based drink from Starbucks on their every day menu. It became popular a few years back and is still one of their more popular summer drinks. It combines passion fruit tea with lemonade for a refreshing iced drink. The best part is that it's easy to make at home with a few simple ingredients.
Starbucks passion tea lemonade ingredients
When I said simple ingredients, I meant it. You only need 3 ingredients to make a copycat passion tea lemonade. You will need:
Passion fruit tea – I love using the Tazo brand passion fruit tea.
Water
Lemonade – Any type of lemonade that you like will work here. I suggest getting one without pulp for a smoother drink.
I don't need any sugar? The lemonade is sweetened and ends up making the whole drink sweet as well. If you'd like to add some sugar, I suggest doing it when you brew the tea and allow it to dissolve in the hot water.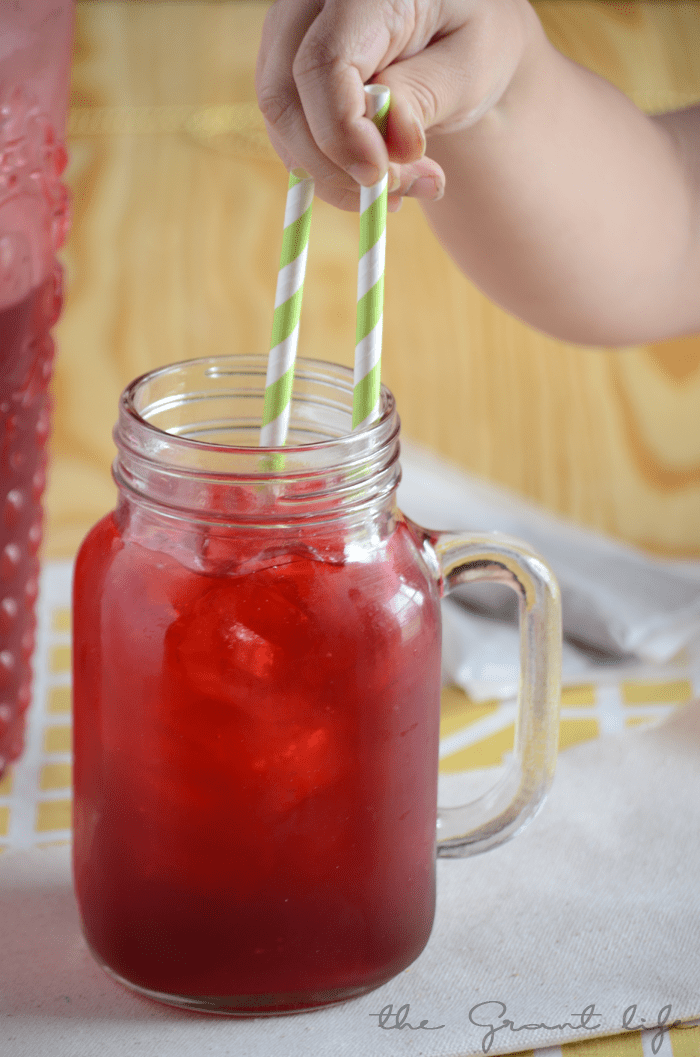 How to make Starbucks passion tea lemonade
Once you have gathered your 3 ingredients, you will also need to grab a large pot, a pitcher and a spatula.
Step 1 Brew the tea Place the water in a pot over medium heat and bring to a boil. Once it starts to boil place the tea bags in the pot and allow to steep for 5 minutes. Optional step: Stir in the sugar if you want this drink to be sweeter.
Step 2 Allow to cool Let the tea cool before pouring it into a pitcher.
Step 3 Assemble the drink Pour the lemonade on top of the tea in the pitcher and stir to combine. Place ice in a glass and pour the drink over ice.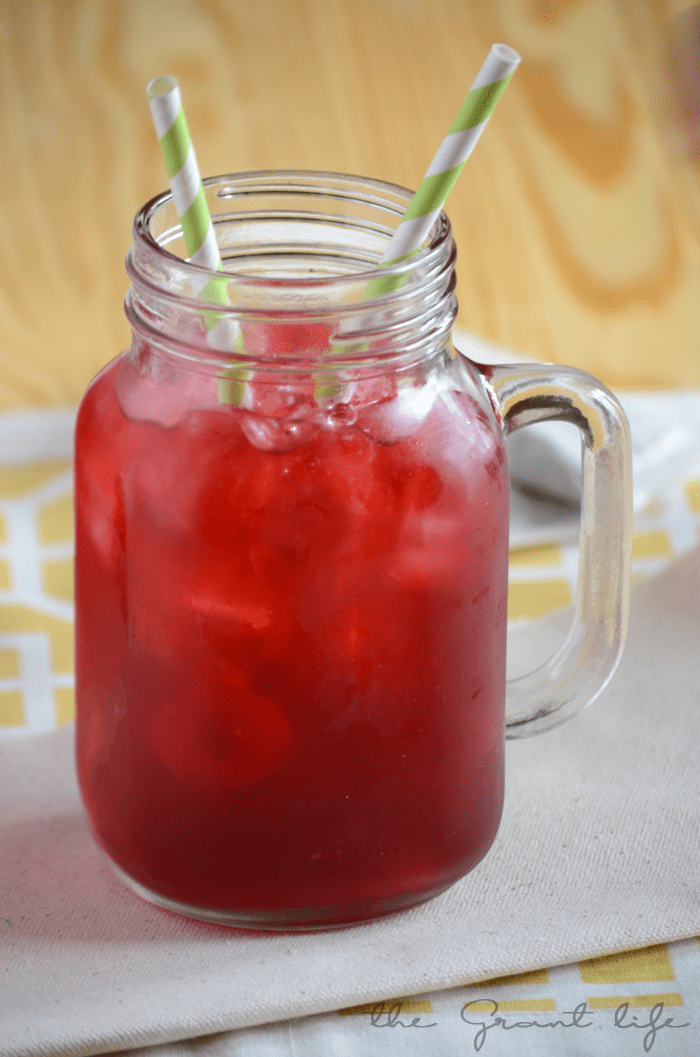 What type of tea do I need for this passion tea?
Tazo brand tea has a passion tea that is perfect for this drink. It tastes just like the version that you can get at Starbucks. It's a fraction of the cost of the 'bucks version and you can use it to make a couple pitchers full of this passion tea lemonade.
Is there caffeine in Starbucks passion tea?
I don't believe there is caffeine in the Starbucks version. If you use the iced passion tea, there is no caffeine either. You can use a tea that has caffeine, if you'd like.
Is Starbucks passion tea lemonade healthy?
It's not an un-healthy drink choice if you are looking to keep your calories low. You can request to have it without the classic syrup or with less pumps to make it even healthier.
How to order a passion tea lemonade from Starbucks
Want to order an iced passion tea lemonade from Starbucks? All you have to do is ask the barista for an iced passion fruit lemonade. It is a main stay on their iced tea menu so they will know exactly what you are asking for.
If you'd like a few less calories, ask for less pumps of the classic syrup in the drink.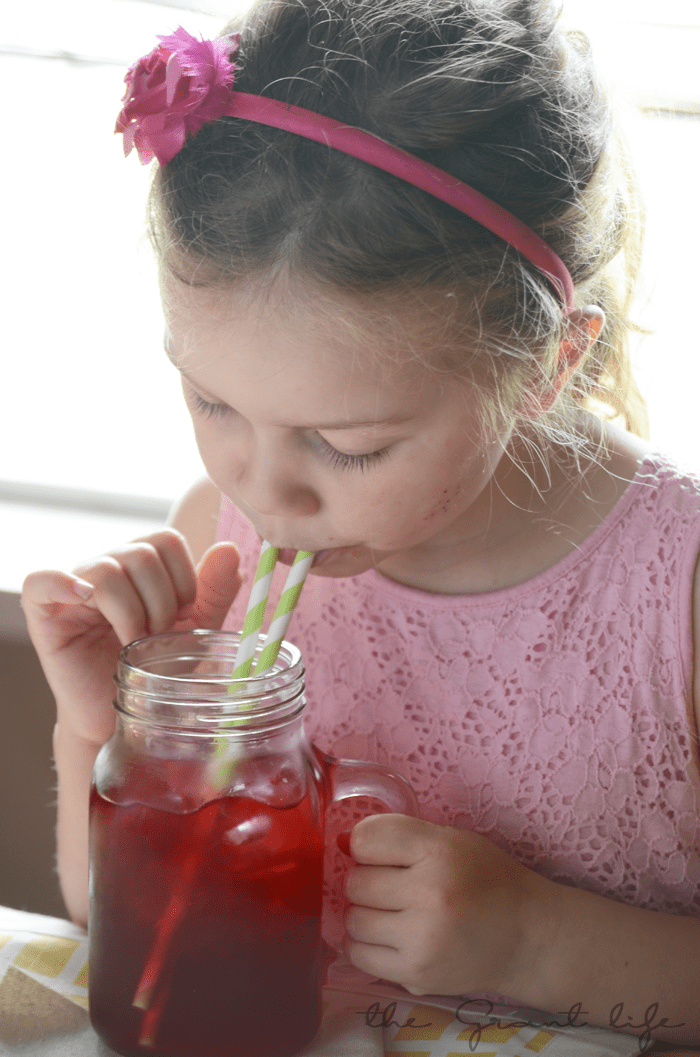 Starbucks copycat treats to pair with your drink
Not only do I love copycat Starbucks drinks, I also love to make their baked goodies too! Some treats that would pair will with this iced passion tango tea lemonade are:
How to store leftovers
Since you make this drink in a pitcher, simply place the pitcher in the fridge to enjoy later. This drink will stay fresh for 3-4 days in the fridge.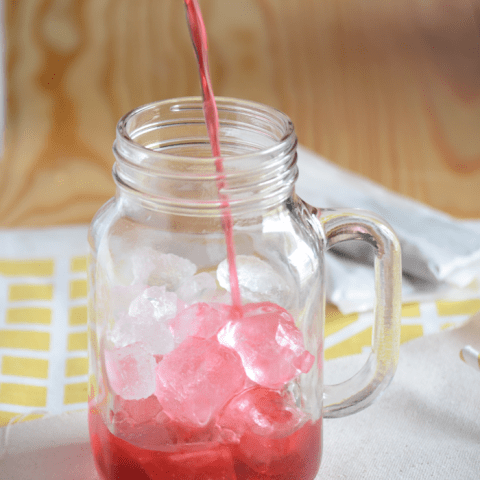 Passionfruit Lemonade
Ingredients
2 Tazo Passionfruit iced tea bags - http://amzn.to/1PxfPKF
4 cups of water
4 cups of lemonade, homemade or store bought
Instructions
Brew the tea bags according to the package.
Allow to cool and pour into a pitcher.
Add the lemonade.
Add ice before you drink.
Enjoy!
Other copycat Starbucks
Like this drink recipe?  Be sure to check out:
Did you try this recipe? I'd love for you to leave a review in the recipe card above or the comments below. Want to try it later? Pin the image below to your favorite drink board!