Hey there y'all! In search of some quick and easy dinner ideas for June? I've rounded up my favorite dinner, sides and dessert recipes here. Sit back, grab a pencil and let's get menu planning!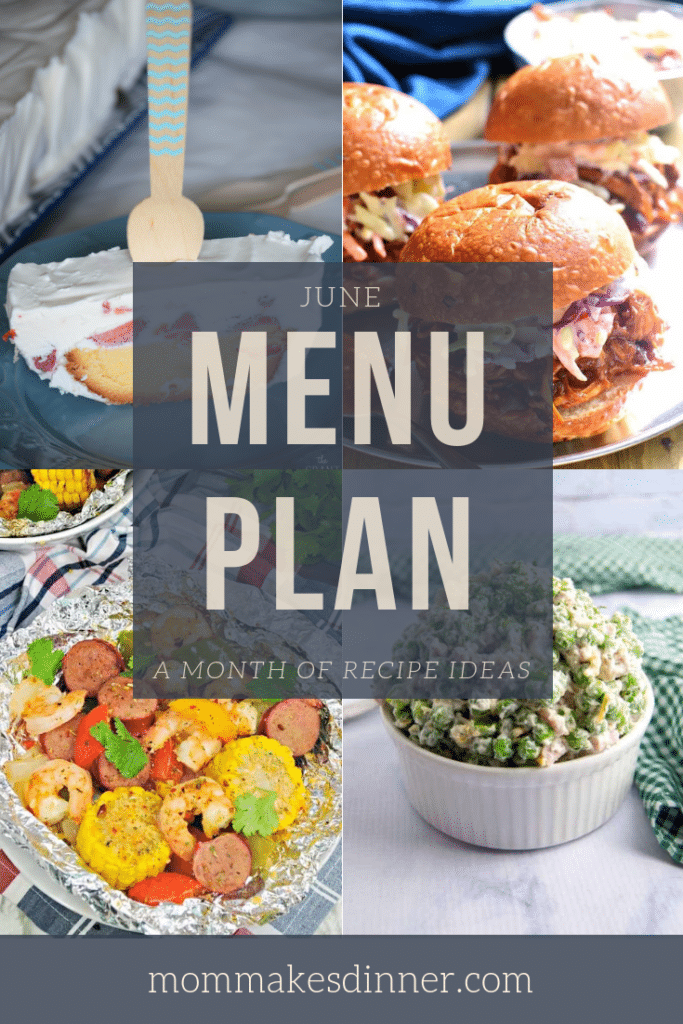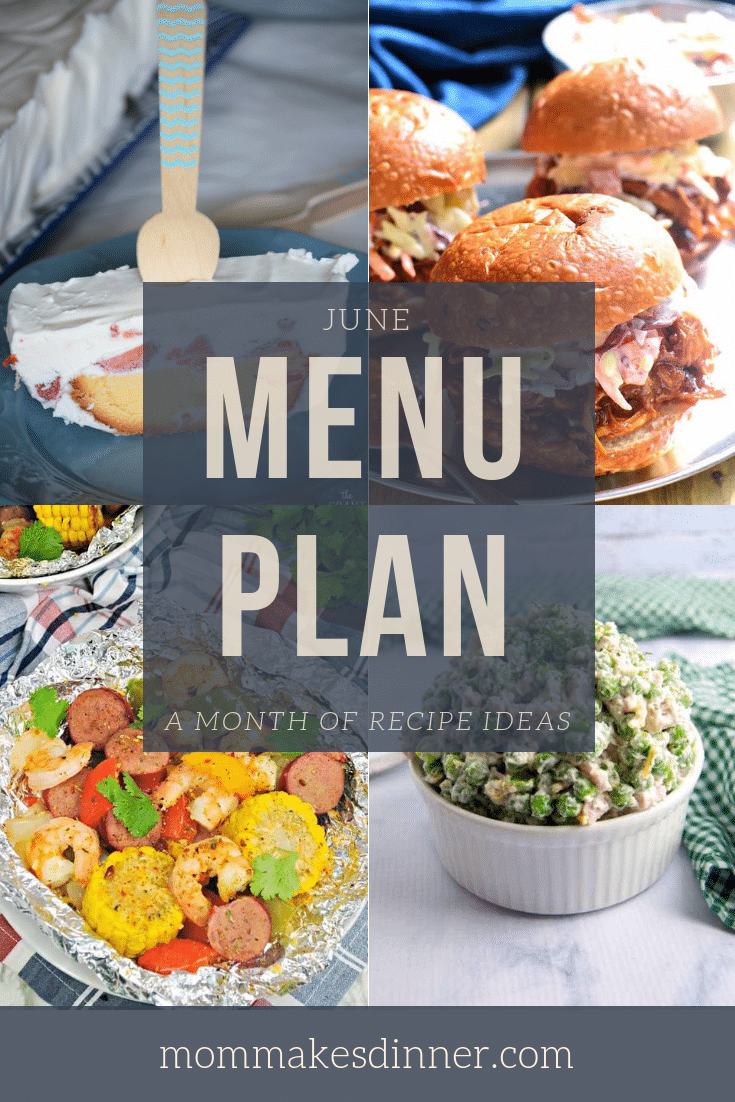 And just like that, another school year has come to an end. My two big kids finished up 2nd and 3rd grade this year. In a different state than they started the year! How crazy is that? We started the year in Texas and ended it in Michigan.
The kids adjusted well and made a bunch of new friends. It helps that they had their cousins in their classes too! Oh and we move last month too. So it's just been all around chaos here.
BUT! Being able to cook in my own kitchen again has calmed me down and helped with the stress of moving. I love being able to knock out a big meal for family and friends. High five for cooking therapy!
A few things to note –
There are 4 weeks of menus below. Each week has 6 main dishes, 2 sides and 1 dessert. Feel free to take recipes from any week and create your own menu plan. These recipes are for here to inspire your own menu plan.
I check all the ingredients and recipes that are gluten free, Keto, Paleo, or Whole30 are marked. I have also marked recipes that use a crock pot or Instant pot or are made using only one pot/pan.
You can also grab a free grocery list and menu planner printable below. Let's get eating!

Week 1:

Week 2:

Week 3:

Week 4: