I've found your new go to pasta salad for the summer!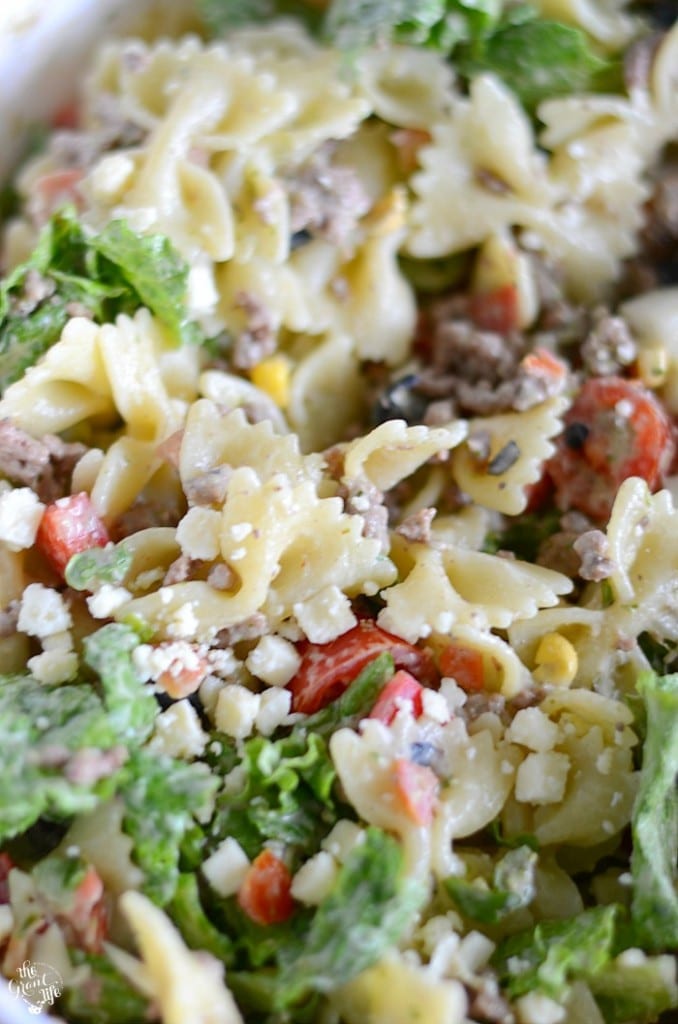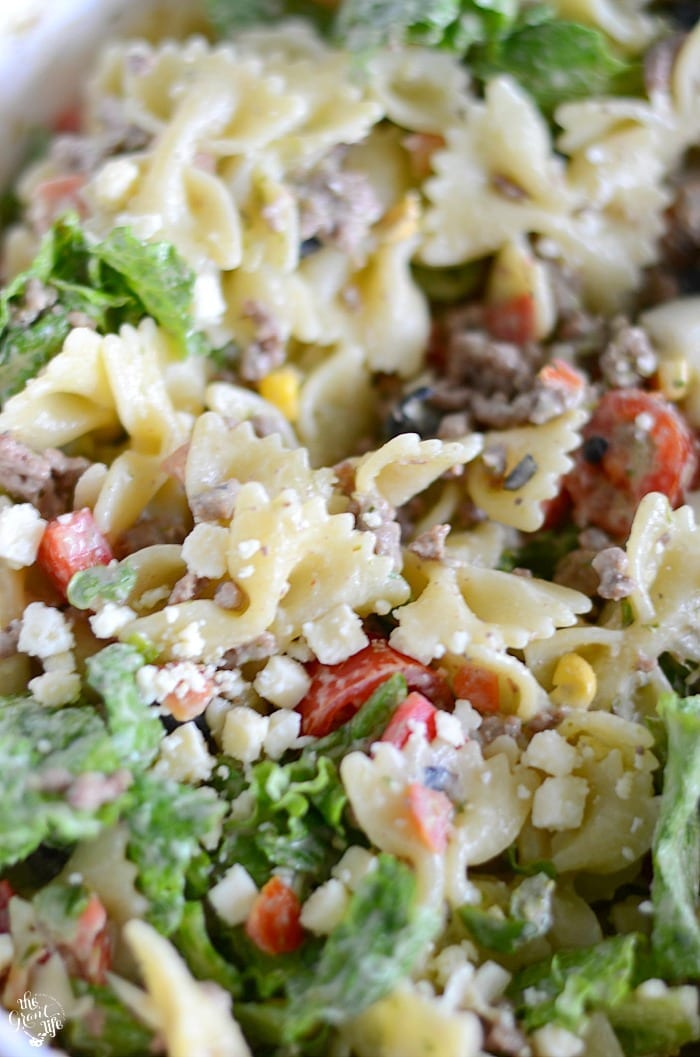 Hey friends, hey! Are you looking forward to summer? Days by the pool, nights by the BBQ pit. Ice cold summer drinks and summer salads. Times with friends and family. Ahh it all sounds so good, doesn't it? All I can think about is how HOT I'm going to be this summer. I will be pregnant during the hottest part of the year. And not a little bit pregnant, full on, when is this baby coming, I'm so HOT, pregnant.
I'm not a fan of hot weather to begin with so add a tiny human in my belly to the mix and I'm dreading the heat. We are going to spend a lot of time at the splash pad and the beach. Maybe I'll buy a kiddie pool just for myself too. Sorta kidding. (Sorta not.)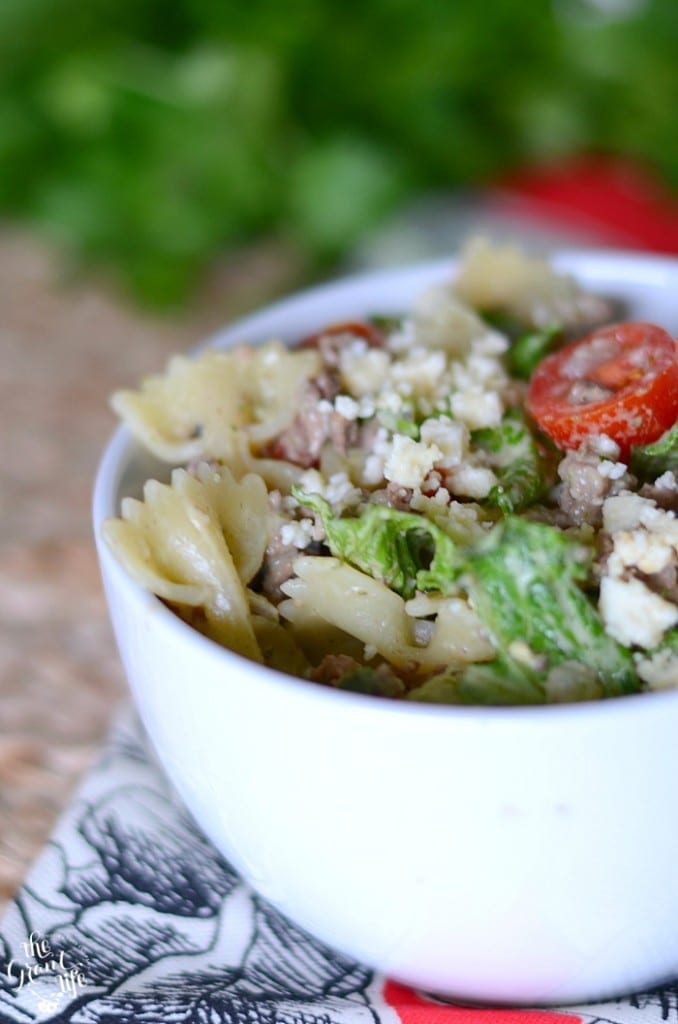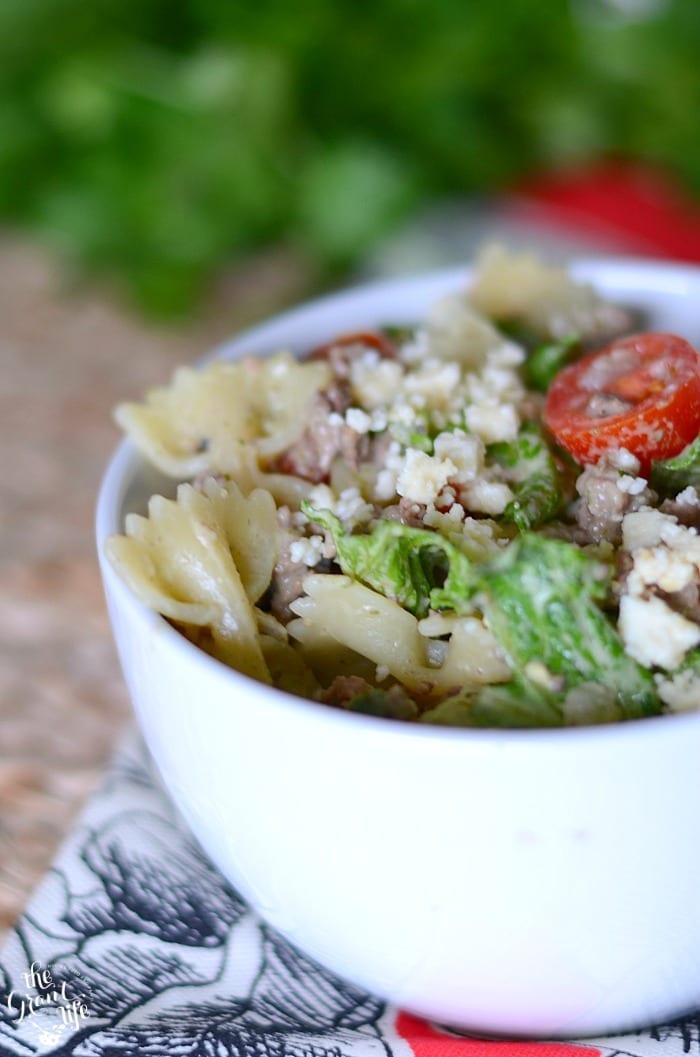 Now the ice cold drinks and the summer salads? I can get down with those. I'm all about sipping a cold drink watching the kids run in and out of the sprinkler. (While sitting in my own kiddie pool.) And summer salads are my jam. I love pasta salad to begin with but it's always fun to spice them up a bit. This taco pasta salad is just that. A spiced up version of a regular pasta salad. The perfect additional to any BBQ or summer get together. (Or for snacking while you hang out in the kiddie pool.)
Now if you are always late (me) and making this salad right before you walk out the door (me again), it's also good hot. It's better when it's had a little time in the fridge but if you need to serve it right away or for dinner, it's good warm too. Just make sure you have an iced cold drink and you should be good to go!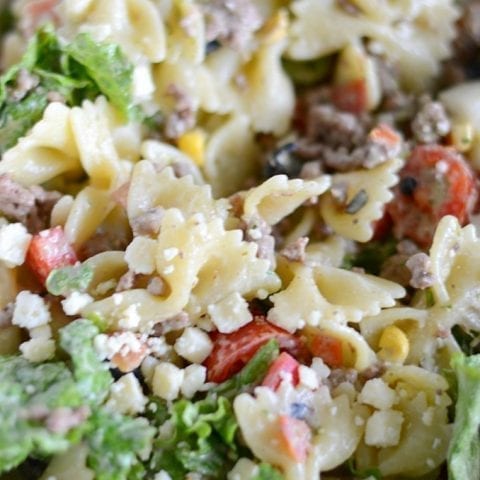 Taco pasta salad
Instructions
In a large skillet, brown the hamburger. Add in the taco seasoning and cook according to packet. Drain any excess water.
Add the taco seasoned hamburger meat to the the pasta. Mix in the cherry tomatoes, lettuce, corn, bell pepper and avocado dressing. Combine well. Top with the cojita cheese.
Serve immediately or cover and set in the fridge for 2 hours.
Enjoy!
Like this recipe? Be sure to check out:
Like it? PIN IT!