You won't believe how tender this original Mississippi roast recipe turns out. This crock pot recipe uses only 5 simple ingredients and will quickly become a family favorite.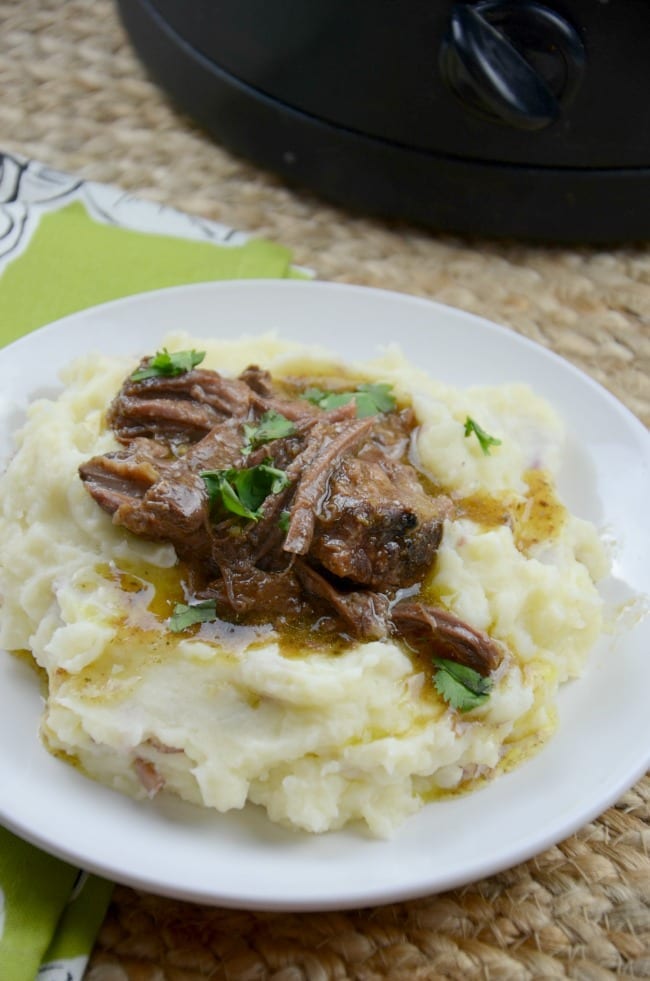 I'm going to let y'all in on a little secret – I love my crock pot! I feel like with all the love going to the instant pot lately that the crock pot is losing points. I will say that my crock pot has been a main stay in our house for years.
I actually need to buy a new one because the ceramic pot cracked on the bottom. This crock pot Mississippi roast was the last recipe I made in it before it broke.
RIP original crock pot of mine. I know you're making quick and easy dinner recipes in slow cooker heaven.
Dramatic much?
Sheesh.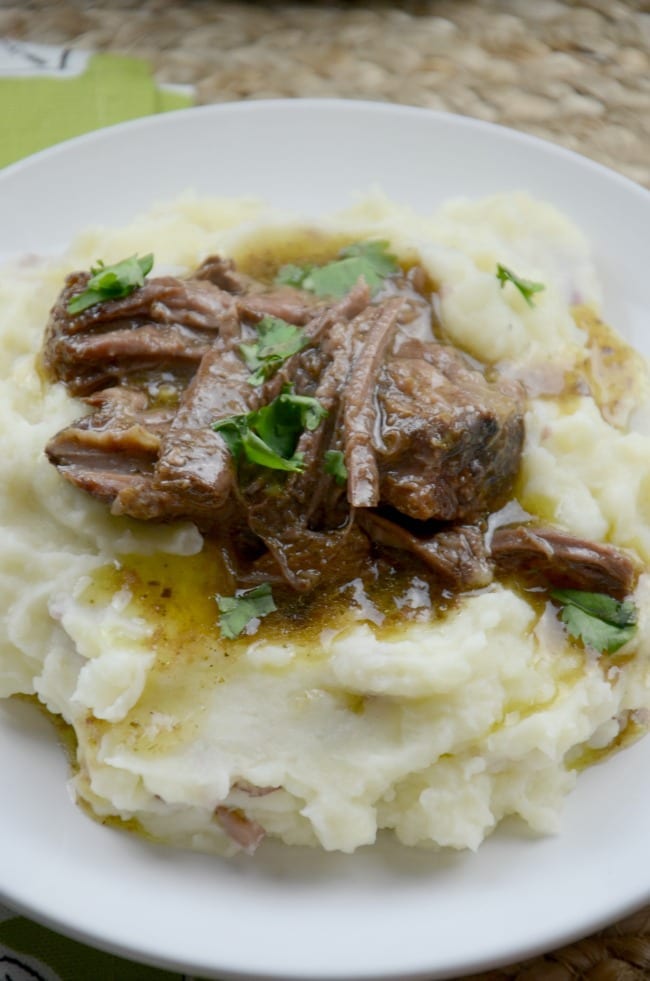 What is the original Mississippi pot roast?
The original Mississippi pot roast recipe combines a chuck roast with ranch, au jus, pepperoncinis and a good ole stick of butter. It all goes together in the crock pot and is roasted on high for the day.
The combination of the of the seasoning packets and the pepperoncinis make for the most tender roast you will ever eat. Plus, the flavor is amazing! It all comes together to make the perfect quick and easy dinner.
This recipe is also gluten free if you use the right seasoning packets. I'll talk about how to make it gluten free in the ingredients below.
Gluten free Mississippi pot roast
The reason I love this recipe so much is that it is so simple to make, especially on busy weeks. You only need a few ingredients and a crock pot. Plus, it makes great leftovers for lunches or another dinner. To make this easy crock pot recipe you will need:
chuck roast
ranch seasoning packet
au jus or brown gravy seasoning packet
pepperoncinis plus juice
butter
You are going to need the biggest chuck roast that your crock pot can hold, most likely a 3-4 pound roast. It's best if it is thawed before you place it in your crock pot. I have used a semi frozen roast before and it turned out fine, but I like to use a thawed one if possible. I like the breakdown of beef cuts in this chart from BroBBQ.
Here is where you need to be careful to make sure this recipe stays gluten free – the seasoning packets. You need two, one ranch packet and one au jus or brown gravy packet. Carefully read the ingredients on the packets before you buy them. Some of the more common seasoning packets contain wheat ingredients among other things.
I prefer the Spice Hunter ranch seasoning packet and the Simply Organic brown gravy mix. I found both seasoning packets at my local Sprouts. Or you can make homemade ranch seasoning and still keep this Mississippi roast gluten free.
Aside from the seasoning packets, the pepperoncinis give this roast an amazing flavor. The vinegar also helps tenderize the meat and make it pull apart tender. I like the Jeff's natural pepperoncinis because they are gluten free and do not contain any food dye.
A good ole stick of butter rounds out the list of ingredients needed. I would not try and use margarine or any other butter substitute in this recipe.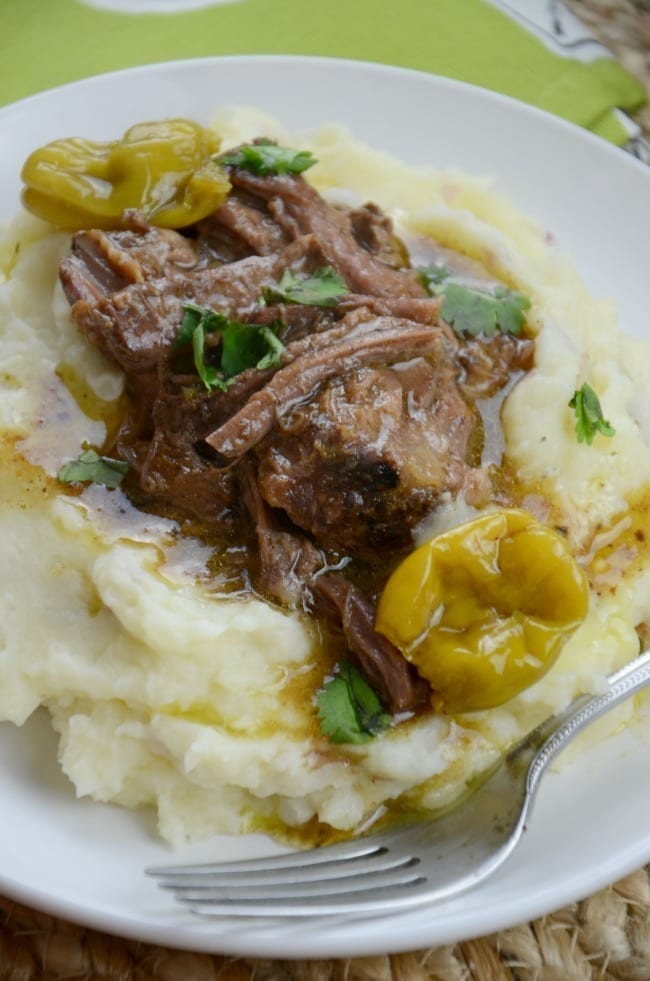 How do you make a Mississippi roast?
Once you have all your ingredients, putting together the roast is the easy part.
Step 1
Place the chuck roast at the bottom of your slow cooker to start. Sprinkle the seasoning packets over the roast. Add in the pepperoncinis and a bit of the juice from the jar. Place the stick of butter on top and cover.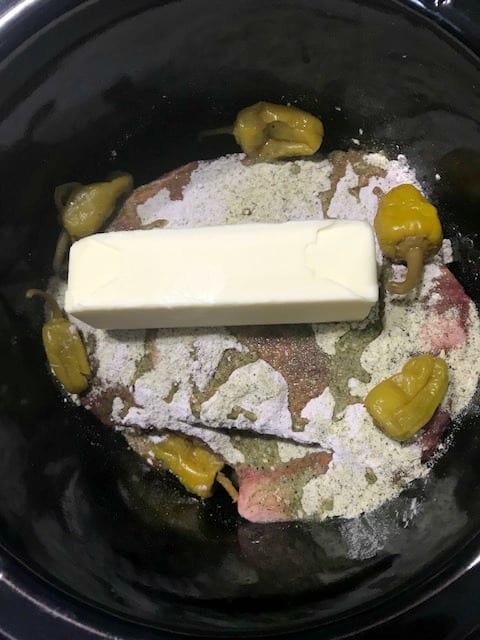 Step 2
Cook on high for 4-6 hours or low for up to 8 hours. It has a longer cook time to make sure that it is falling apart tender when it is is done. Chuck roast tends to be a tougher meat so the longer cook time helps with tenderizing.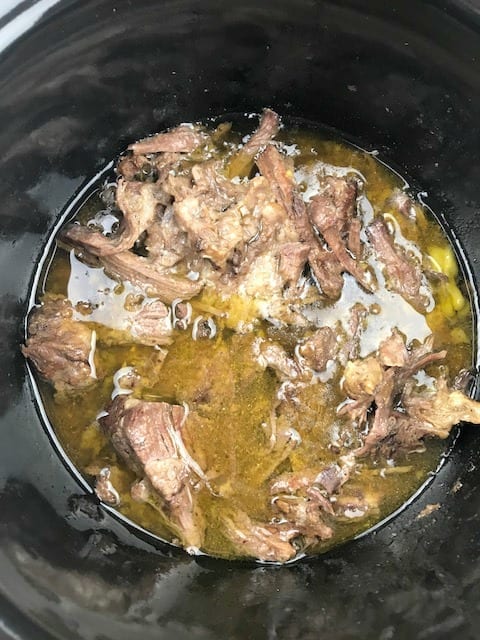 Step 3
Shred the roast with two forks. You can then serve it over potatoes, rice or even egg noodles.
There is no fancy way to make this recipe, just toss everything in your crock pot and let it slow cook to perfection. Once it's done cooking, shred it with two forks and serve it over homemade mashed potatoes.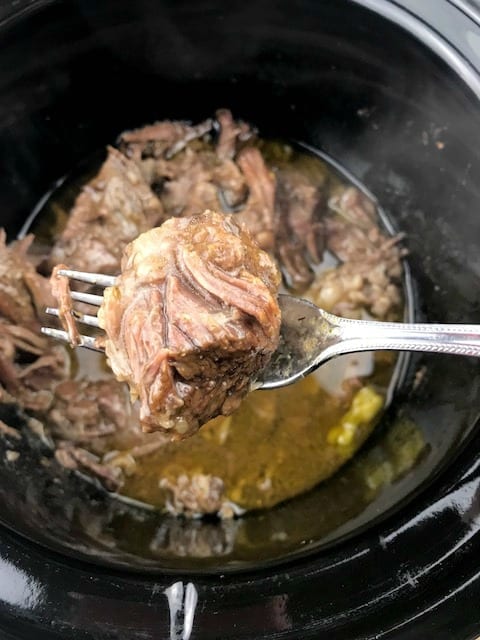 Can you make Mississippi pot roast in the oven?
Short answer – yes, absolutely. The easiest way to make this pot roast in the oven is to use a Dutch oven. That way you can sear it and then place it in the oven to slow cook. It should slow cook for 8 hours at 325 degrees. If you don't have a Dutch oven you can sear it in a pan on the stove and then transfer it to a baking dish.

Instant Pot Mississippi Pot Roast
Want to make this meal even faster? Try it in your Instant Pot! It's almost the exact same recipe, you just get to make it in your Instant Pot. You can follow this easy recipe for making Mississippi roast in your pressure cooker. A quick run down of how to make it: 
Sear roast using the saute function
Add the packets, butter, juice, pepperocinis and broth
Cook on high pressure
Come to pressure naturally
Shred and serve over potatoes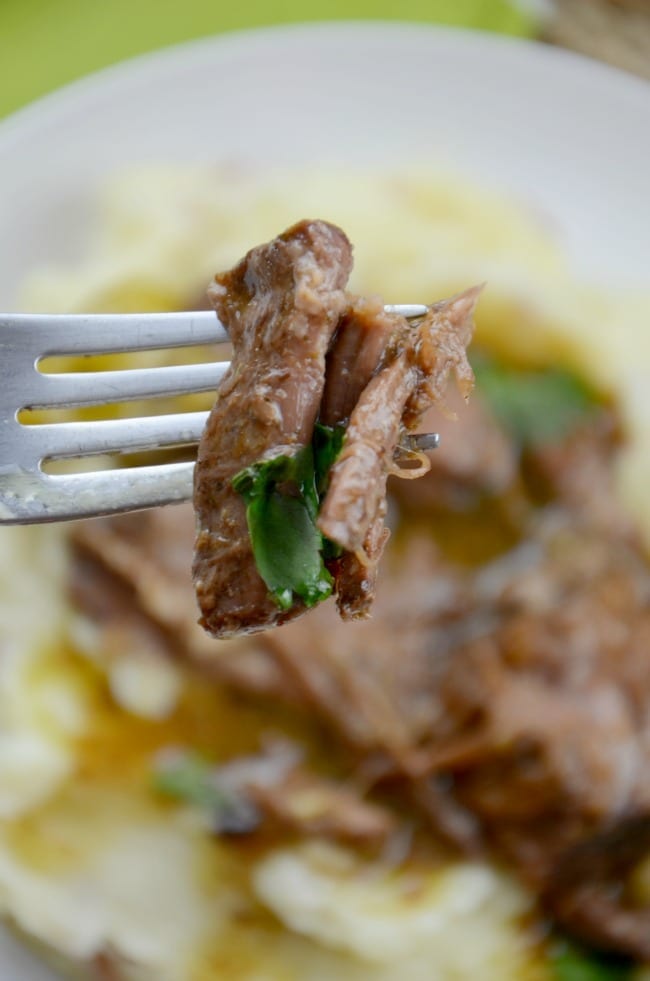 Sides to have with your original Mississippi roast
You are going to want to keep the sides on this one pretty plain since the roast itself is loaded with flavor. I normally do plain mashed potatoes or rice but you can also do:
Tips and Tricks
This recipe is really straightforward and easy to make. Some of my best tricks for making the best original Mississippi pot roast are:
If you have time, sear the roast before adding it to the Crock Pot. This will lock in the juices and give it an amazing texture.
If you want to make it gluten-free, double check your seasoning packets. Sometimes they sneak gluten ingredients into them.
Use 2 forks to shred it right in the Crock Pot. Just be careful not to scratch the bottom of the pot with the forks.
You can store any leftovers in a Ziplock bag or Tupperware.
Can I freeze Mississippi roast?
Yup! You can! This makes a great freezer meal that you can pull out and enjoy any time. Make the recipe as written and shred the beef. Allow it to cool completely before adding it to a Ziplock bag with some juice. Place it flat in the freezer or on a cookie sheet. Once it has frozen, you can transfer it to a deep freeze for storage up to 3 months.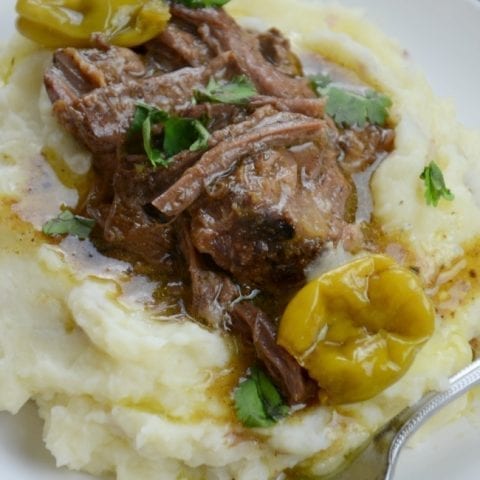 Original Mississippi roast recipe
Total Time:
8 hours
5 minutes
One roast, two packets, pepperoncini and butter make this original Mississippi roast recipe irresistible! This easy dinner recipe is made in the crock pot.
Ingredients
3-4 pounds chuck roast
1 packet ranch seasoning*
1 packet Au Jus or brown gravy seasoning*
5-6 pepperoncinis
1/4 cup pepperoncini juice
1 stick (1/2 cup) butter
Instructions
Place the roast in the bottom of your crock pot.
Sprinkle the ranch and Au Jus seasoning over top.
Place the pepperoncinis around the roast and then add in the juice.
Place the stick of butter on top of the roast.
Cook on low for 9 hours, or cook on high for 4-6.
Use two forks to shred the meat.
Serve over potatoes or rice.
Enjoy!
Notes
*See post for suggestions on how to keep these gluten free.
No additional liquid is needed, the roast will produce enough liquid as it cooks.
Nutrition Information:
Yield:

8
Serving Size:

1
Amount Per Serving:
Calories:

481
Total Fat:

25.6gg
Saturated Fat:

12.4gg
Cholesterol:

202mgmg
Sodium:

614mgmg
Carbohydrates:

1.7gg
Fiber:

0gg
Sugar:

0gg
Protein:

56.9gg
Like this quick and easy dinner recipe? Be sure to check out: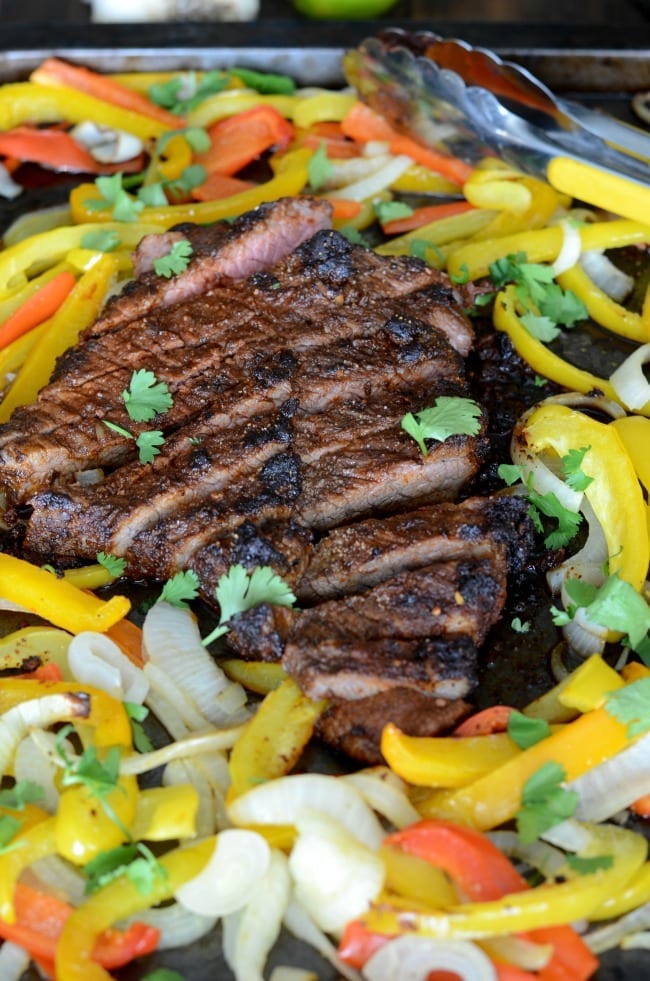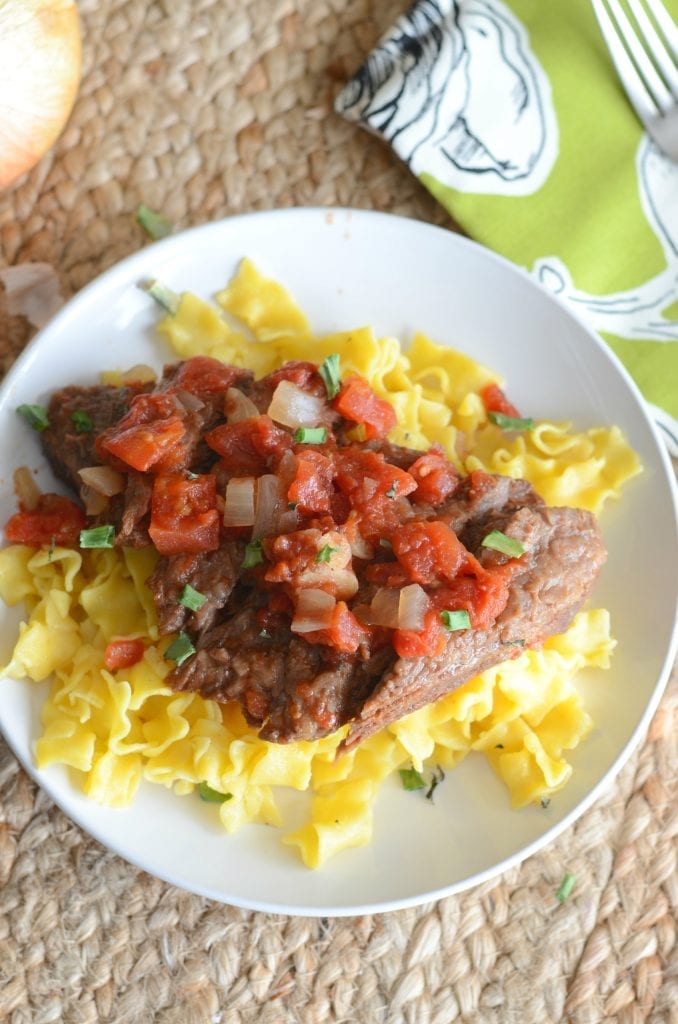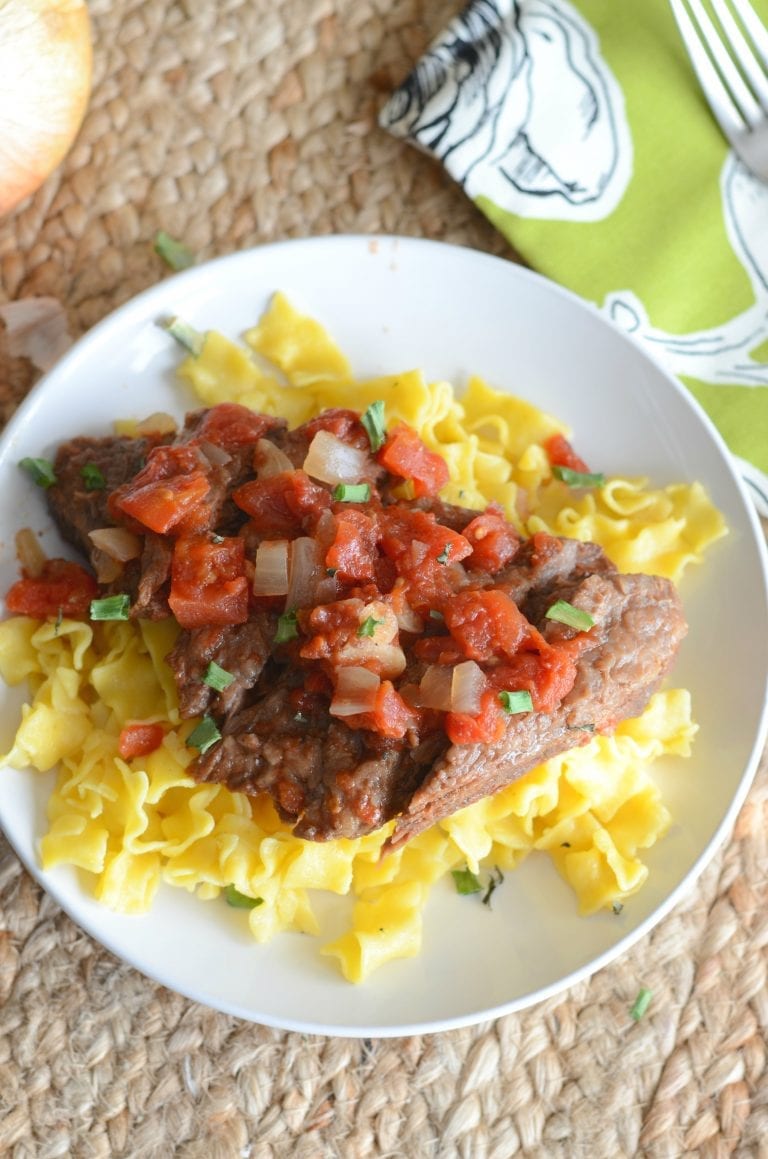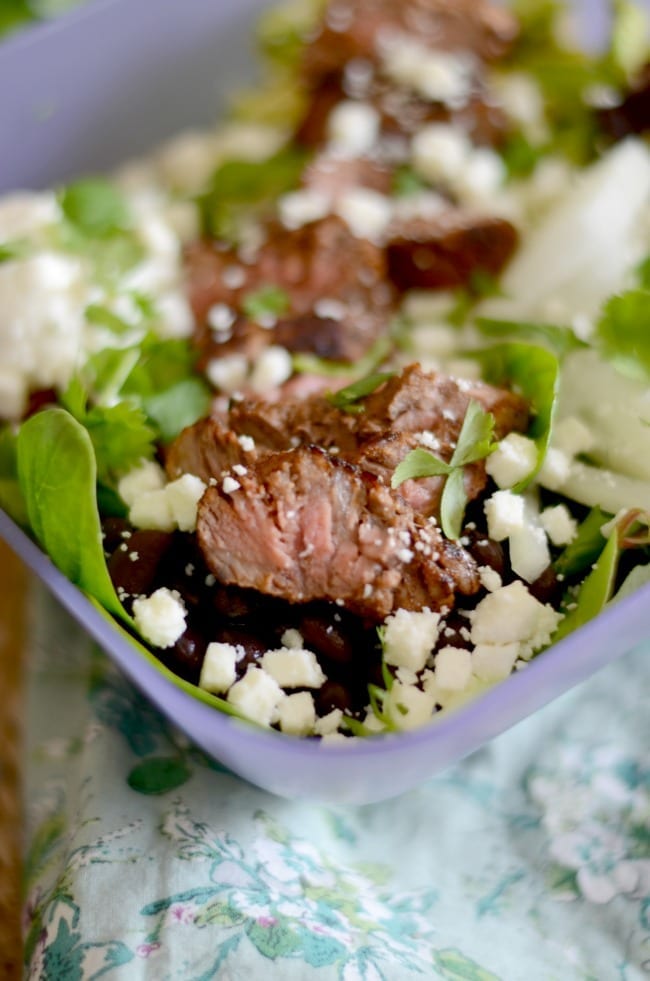 Did you make this recipe? I'd love for you to leave a review in the recipe card above or in the comments below. Want to make it later? Feel free to pin the image to your favorite crock pot board!