Looking for a meatloaf recipe like mom makes? I bet this meatloaf recipe with ketchup hits the spot!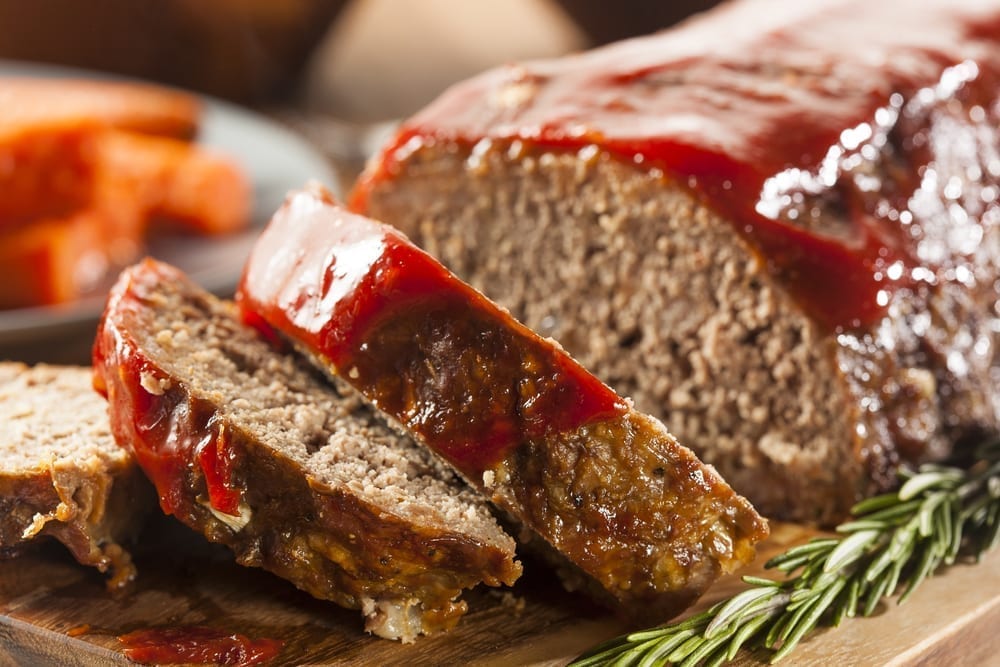 Do you have a recipe that just reminds you of when you were a kid? A recipe that if you make it or smell that recipe it brings you right back to your childhood? For me it has to be my mom's meatloaf. It's such a classic dinner recipe and one that I was always associate with my parents.
And it's not because my mom made a super elaborate meatloaf recipe or used a secret ingredient. It was actually pretty – well, basic. And I love it that way!
Oh and it was covered in ketchup. Maybe that's why my childhood self loved it so much.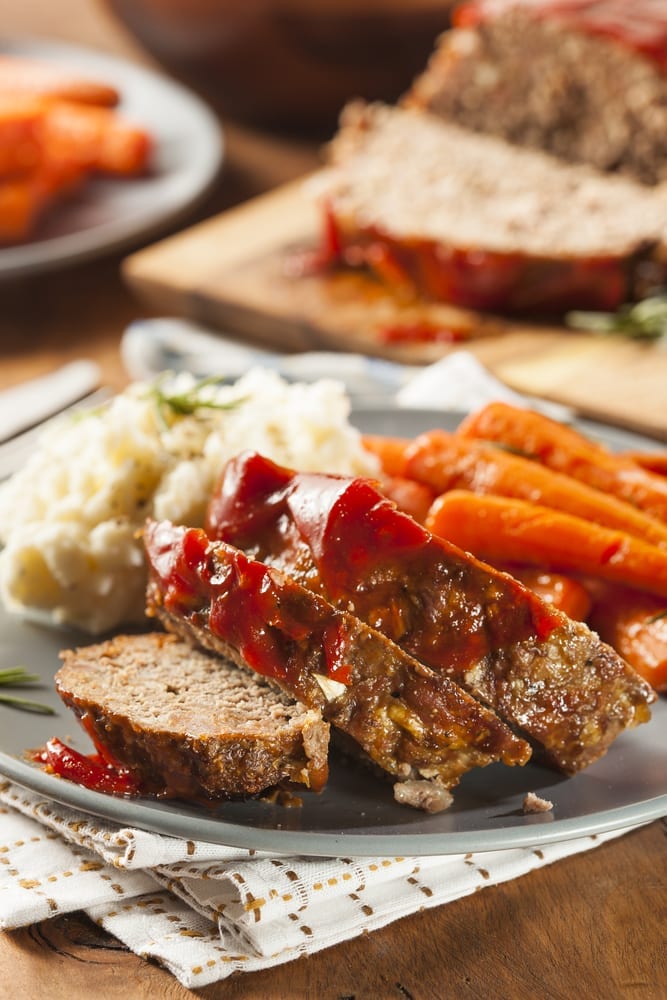 As a kid I covered everything in ketchup. Macaroni? Topped with ketchup please. Eggs? Ketchup on top. Meatloaf? Covered in ketchup with a side of ketchup for dipping. It was perfection in my eyes!
All of my kids love ketchup as well. I remember the first time that Ryder tried ketchup. It was like we had given him gold! I gave him a French fry with a little bit of ketchup on the end and his eyes just lit up when he tried it.
He immediately started pointing to the container of ketchup and the rest is history. Anytime he sees fries he looks for ketchup now. And it's not because he loves fries, he wants the tomato-y goodness!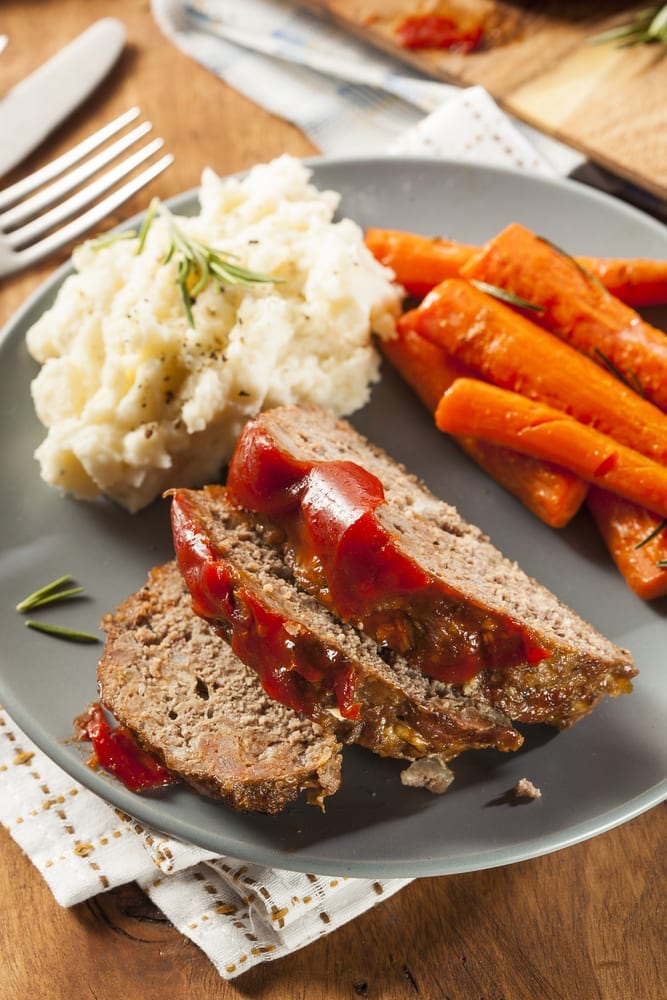 Do you know the one recipe that never gets any complaints at the Grant house? That's right – meatloaf with ketchup on top! I use the same recipe as my momma's meatloaf, add some mashed potatoes, a veggie and everyone one is happy.
A few notes about this easy meatloaf recipe –
Can I use different spices?
Yup! Feel free to add your own spices to the mix.
What is a good side dish for meatloaf?
You can add any sides you'd like! Our favorites are mashed potatoes and carrots!
Do I need to cover the pan?
No, bake the meatloaf UNCOVERED.
How long do I bake 2 pounds of meatloaf?
If you want to double the recipe you need to cook the meatloaf for an additional 30 minutes. OR until a meat thermometer reads 155 degrees.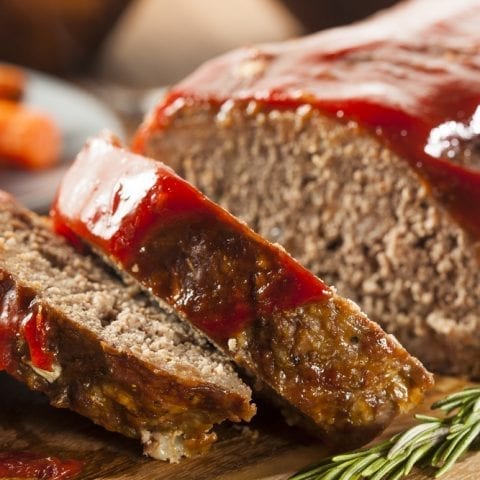 Meatloaf recipe with ketchup
Ingredients
1-1.5 lbs hamburger
1 cup breadcrumbs
1 egg
1 tablespoon garlic powder
1 tablespoon onion powder
1/2 tablespoon salt
1/2 tablespoon pepper
2 tablespoons ketchup plus more for topping
Instructions
Preheat the oven to 350.
Combine all of the ingredients in a large bowl.
Spread the meatloaf mixture into a prepared loaf pan.
Cover the top with ketchup.
Bake uncovered for 1 hour.
Remove, allow to cool and enjoy!
If you like this easy dinner recipe, be sure to check out: