I have done it momma friends. I have found the quick and easy dinner recipe that everyone loves! These copycat Chick-fil-a nuggets are easy to make and literally disappear from everyone's plate. Let me show you how to make them!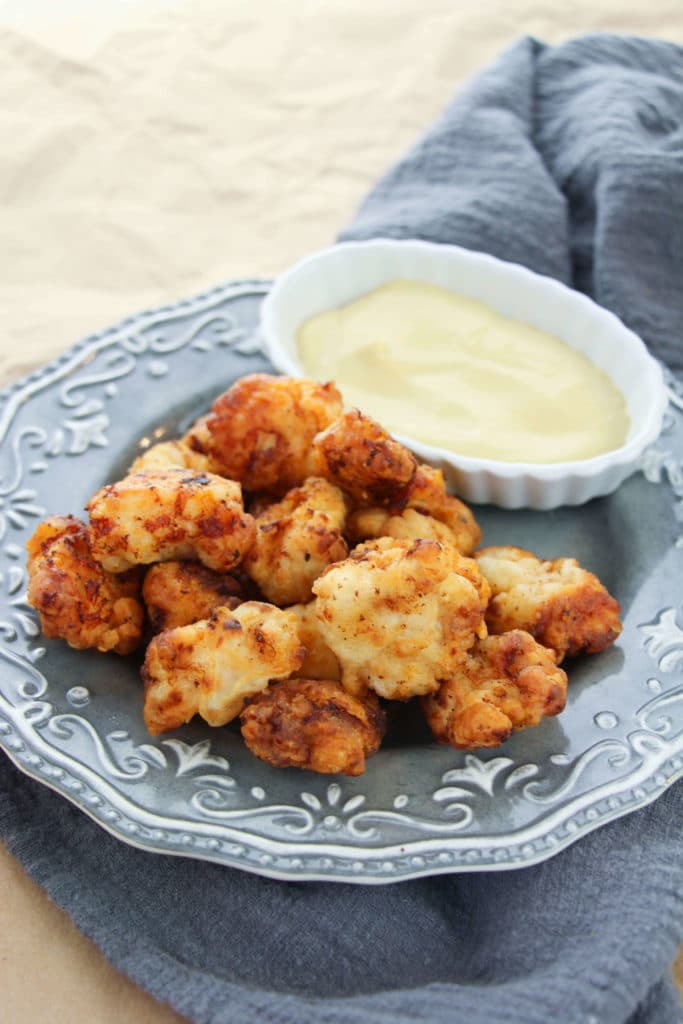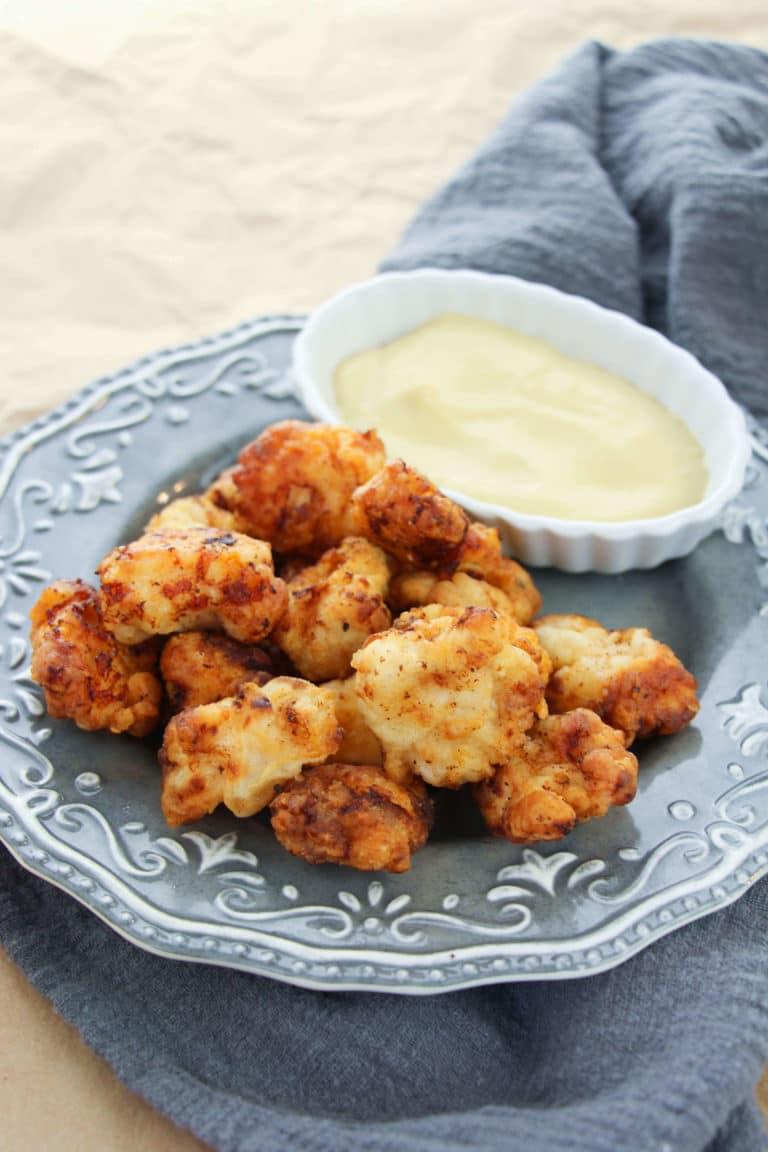 I should preface this recipe by saying that I am sort of a Chick-fil-a connoisseur. I spent a good chunk of the years before I had kids at the fast food chain with my friends. We would order the chicken sandwiches and frosted lemonades and just hang out at the place.
After the kids, I sought the solstice of their place area and cold brew coffee. We even had a weekly tradition of breakfast at Chick-fil-a with a group of friends. I loved hanging there because the food was always good and the staff was always friendly. They even knew all of us by name!
But there are times were I want Chick-fil-a but can't make it t the restaurant. Enter copycat Chick-fil-a nuggets made at home!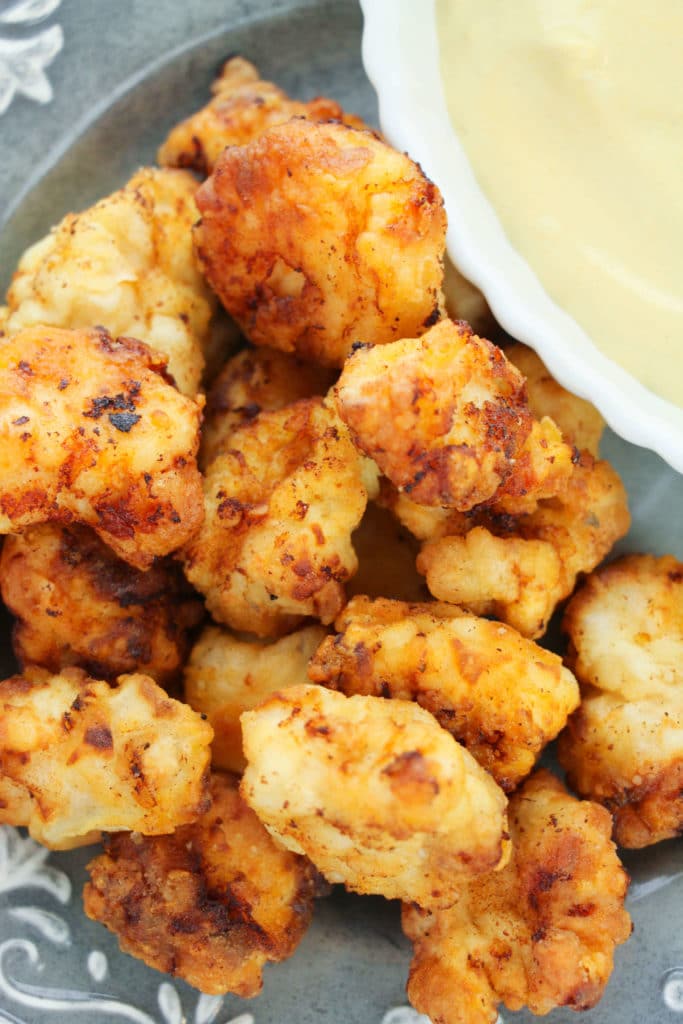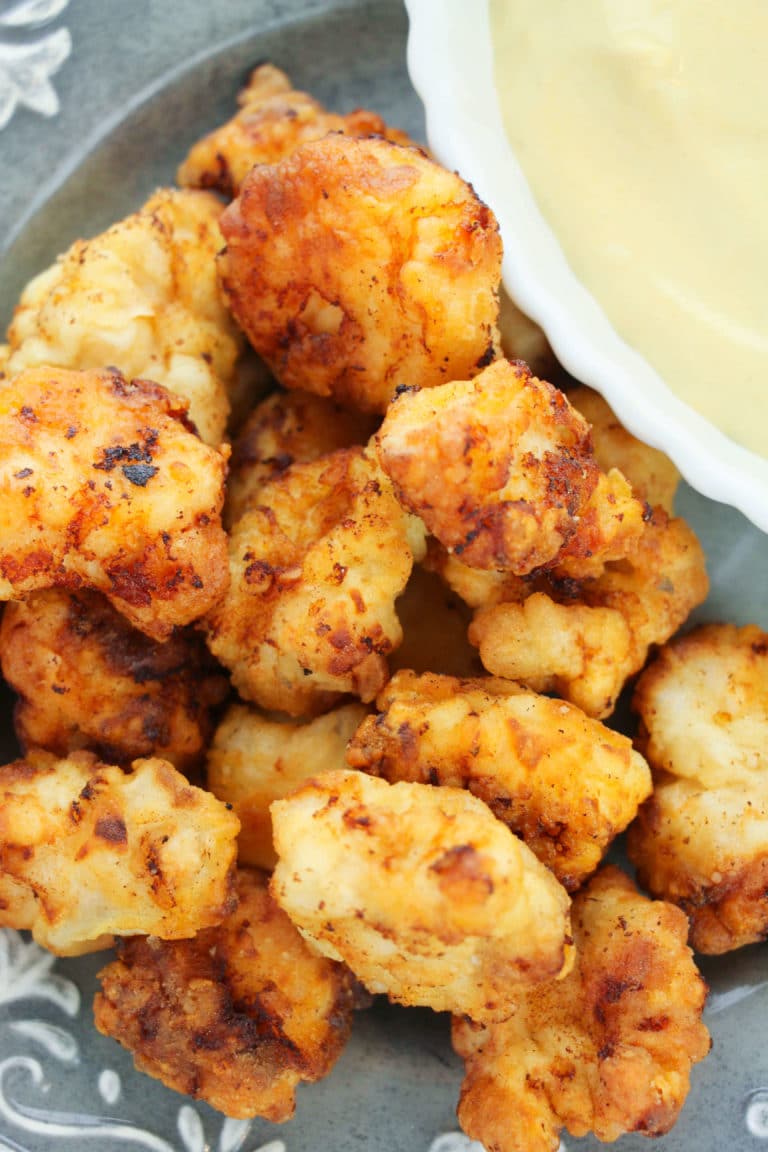 What are Chick-fil-a nuggets?
Chick-fil-a is a fast food chain throughout the United States known for their fried chicken sandwich. They are predominantly in the South, but have started opening more restaurants up North. They are also well known for their other chicken dishes including their delicious nuggets.
Their nuggets are made from all white meat, brined in dill pickle juice and lightly battered before frying. They come out slightly crispy and oh so tender.
This copycat version takes all the flavor of the fast food chain and allows you to make them at home. This way you know what exactly is going into your food and you can make them anytime you want.
Chick-fil-a nugget ingredients
One of my favorite things about these Chick-fil-a nuggets copycat recipe is that you probably have most of the ingredients on hand already. If you don't, no specialty sore needed, you can find these common ingredients at any grocery store. To make these at home you will need:
chicken
dill pickle juice
powdered sugar
flour
spices
milk
eggs
oil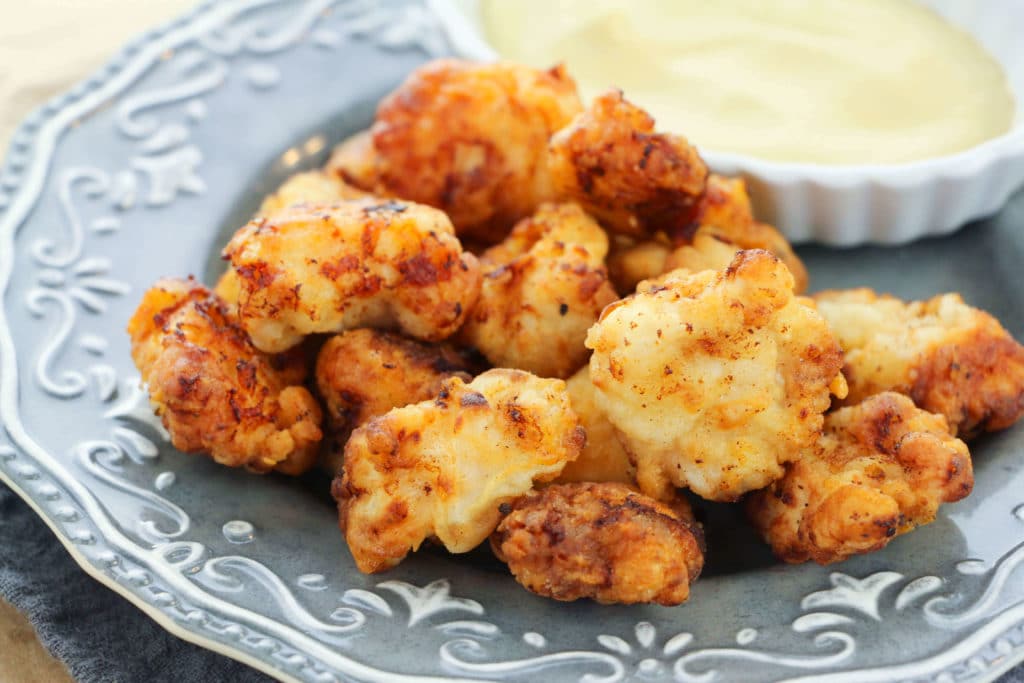 You want to use boneless, skinless chicken breasts for this recipe. You can also use chicken tenders, but breasts produce a better nugget. In a pinch you can use boneless chicken thighs.
When it comes to the dill pickle brine for the nuggets, you can use the juice from a pickle jar or you can buy dill pickle juice. You only need 1/2 cup of dill pickle juice so I suggest to just use some from a jar.
Yes, you need some powdered sugar for this recipe. I know, it seems odd, but it totally works. And you don't need much, only a tablespoon.
This recipe can easily be made GLUTEN FREE by subbing in gf flour in place of regular white flour.
I kept my spices mild with just salt and pepper, but you can add in whatever spices you prefer. Garlic and onion powder would be great here.
How to make Chick-fil-a nuggets
Once you have gathered all your ingredients you will also need to grab:
Tupperware container with lid
bowls
fork
heavy bottomed pot
slotted spoon
paper towels
Start by cutting your chicken breasts into 2 inch pieces. You can either use a knife or kitchen shears for this step. Place your chicken pieces in your Tupperware and cover with your dill pickle juice. You want the nuggets to sit in the brine for at least 2 hours up to overnight. The longer they sit, the more flavor and more tender they will be.
In one of your bowls combine the flour, powdered sugar and your spices. In a second bowl combine the egg and milk. You are going to coat the chicken in the milk/egg mixture first then dredge it in the flour. From there you place them in the heavy bottomed pot that contains your hot oil, 4-5 at a time.
You want to fry each nugget for 3-4 minutes each or until they are golden brown. Remove with a slotted spoon and place on a napkin to remove excess grease. Repeat until all your nuggets are cooked. Try these copycat Chick-fil-a nuggets with copycat Chick-fil-a sauce!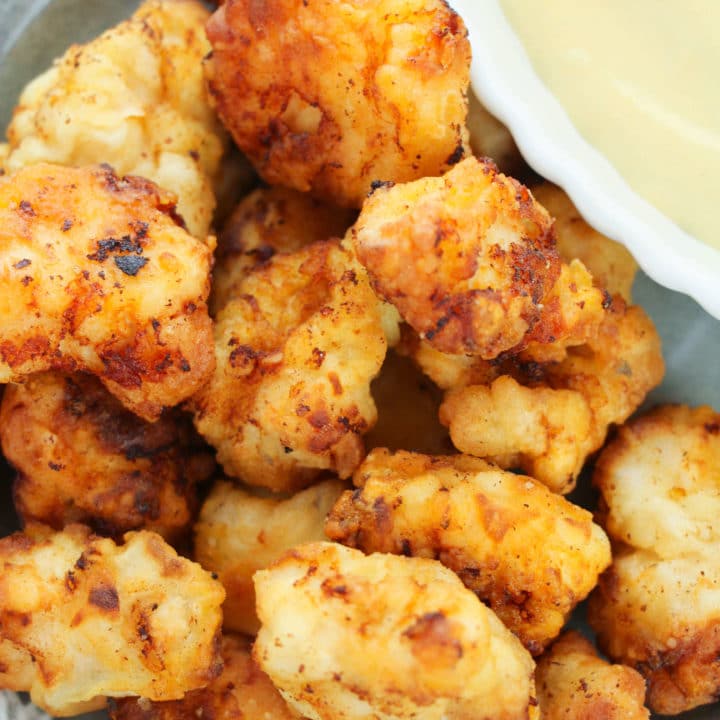 Copycat Chick-fil-a nuggets
Total Time:
2 hours
30 minutes
Ingredients
2 chicken breasts, cut into 2" pieces
1 1/2 cups dill pickle brine
1 cup flour
1 Tablespoon powdered sugar
Salt and pepper, to taste
1/2 cup milk
1 egg
2 cups oil
Instructions
Place the dill pickle brine in a container with a lid. Cut the chicken in nugget pieces and then place in the dill pickle brine.
Cover and refrigerate for at least 2 hours, or overnight.I
n a shallow dish, combine the flour, powdered sugar, and seasoning. Set aside.
In a second dish, combine the milk and egg.
Place the 2 cups of oil in a heavy pot (like a Dutch oven) over medium heat.
Dip each piece of chicken in the milk mixture, then dredge in the flour mixture.
When the oil is hot, add the nuggets 4-5 at a time and fry until golden, about 3-4 minutes.
Remove the nuggets from the oil and drain on a paper towel-lined plate.
Repeat with all nuggets.
Serve fresh.
Nutrition Information:
Yield:

10
Serving Size:

5
Amount Per Serving:
Calories:

500
Total Fat:

47g
Saturated Fat:

4g
Trans Fat:

0g
Unsaturated Fat:

41g
Cholesterol:

40mg
Sodium:

242mg
Carbohydrates:

11g
Fiber:

1g
Sugar:

1g
Protein:

10g
Like it? PIN IT for later!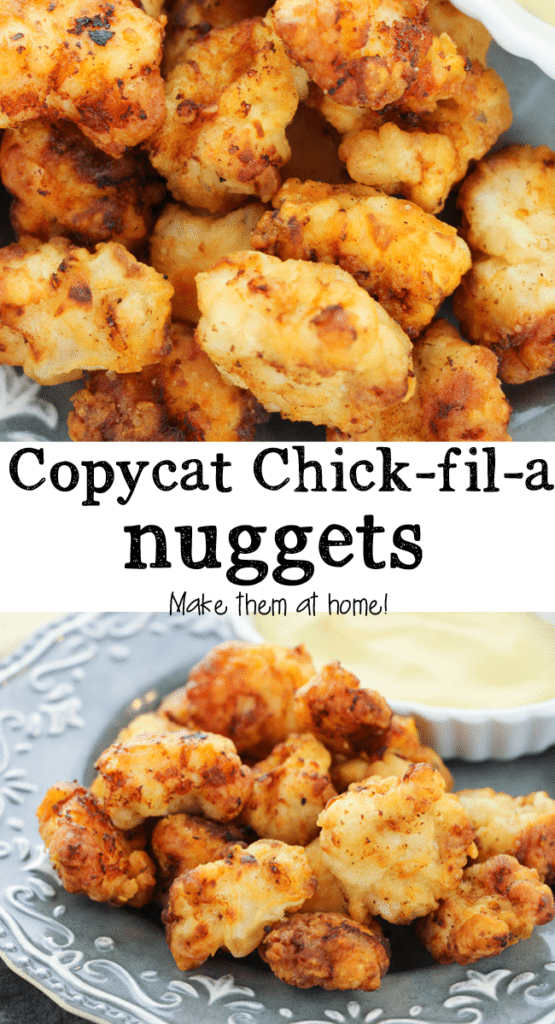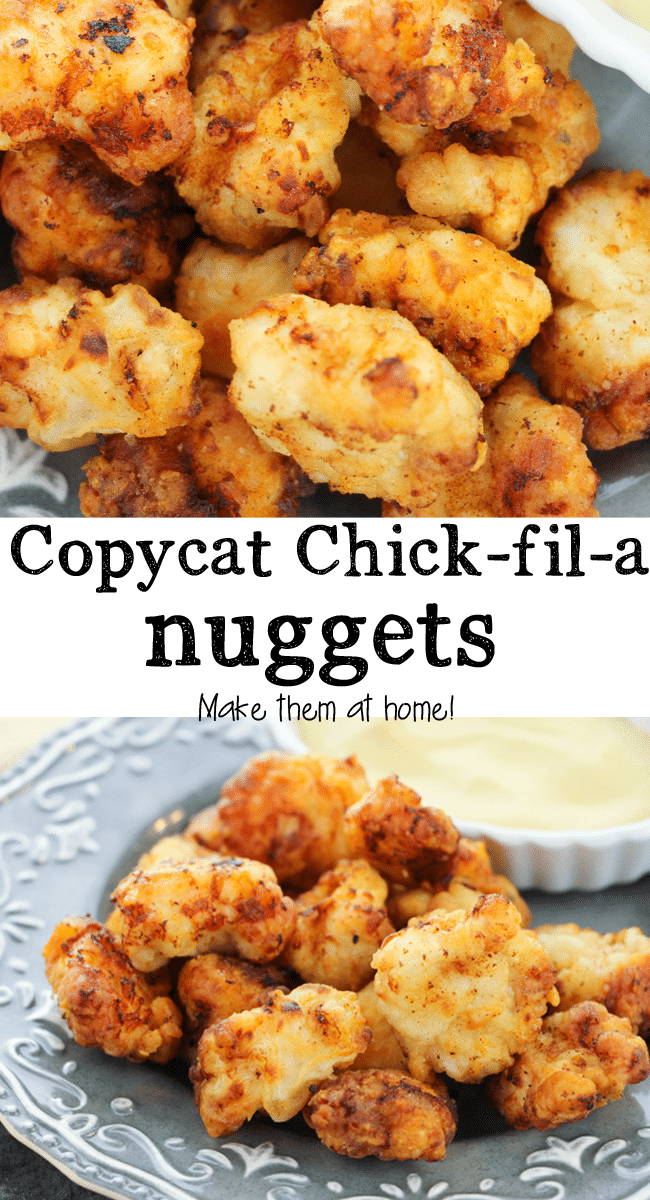 You may also enjoy these other quick and easy dinner ideas: