Take your dessert to next level and grill it!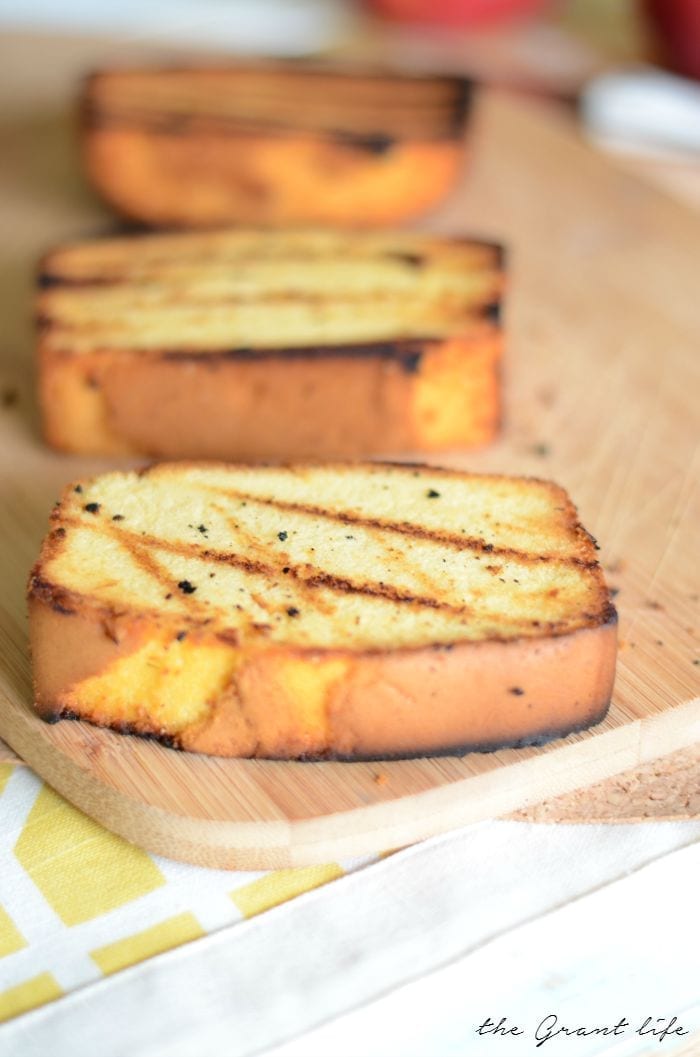 We had friends over this past weekend and I was so so excited. I invite people over so I can try new recipes and get some feedback. I basically use my friends as taste test guinea pigs. Don't worry. They know I am using them for scientific recipe testing research. They are fine with it.
Plus we give them booze to take the edge off a little. Kidding.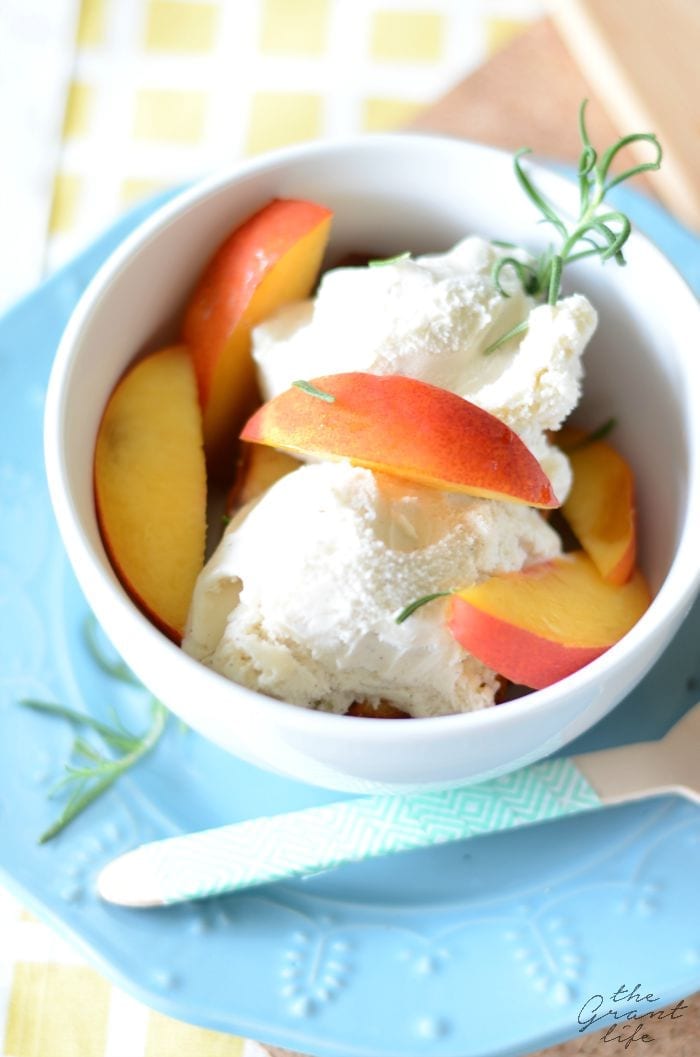 I started prepping a few hours before and we fired up the grill once everyone got to our house. We made my dad's famous Italian steak kebabs, THIS amazing caprese orzo salad, grilled corn and an Asian slaw salad. Everyone was happy and they had full bellies but I wasn't done yet. Oh no.
About 30 minutes after we finished dinner I told Ryon to fire up the grill, I was making dessert. He looked a little corn-fused. (How puny am I?!)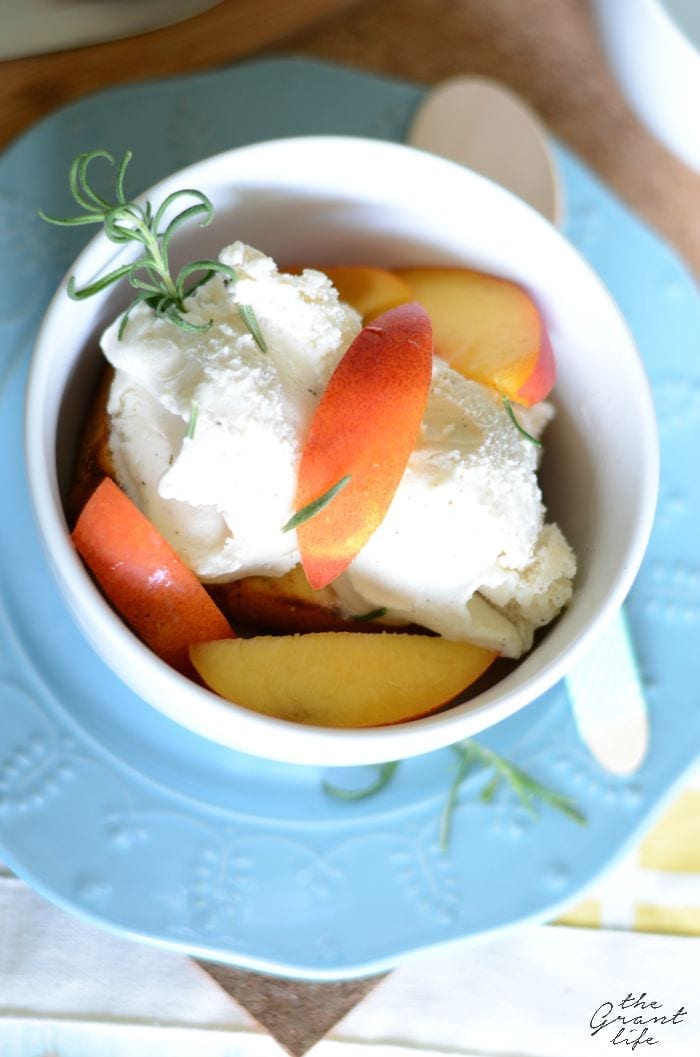 I told him stand back husband, I'll handle this. I mean, right after you start the grill and tell me it's hot enough to grill my pound cake. Then I'll totally handle this dessert thing.
And I did. I grilled our pound cake like a grilling boss. Booyah pound cake. Booyah.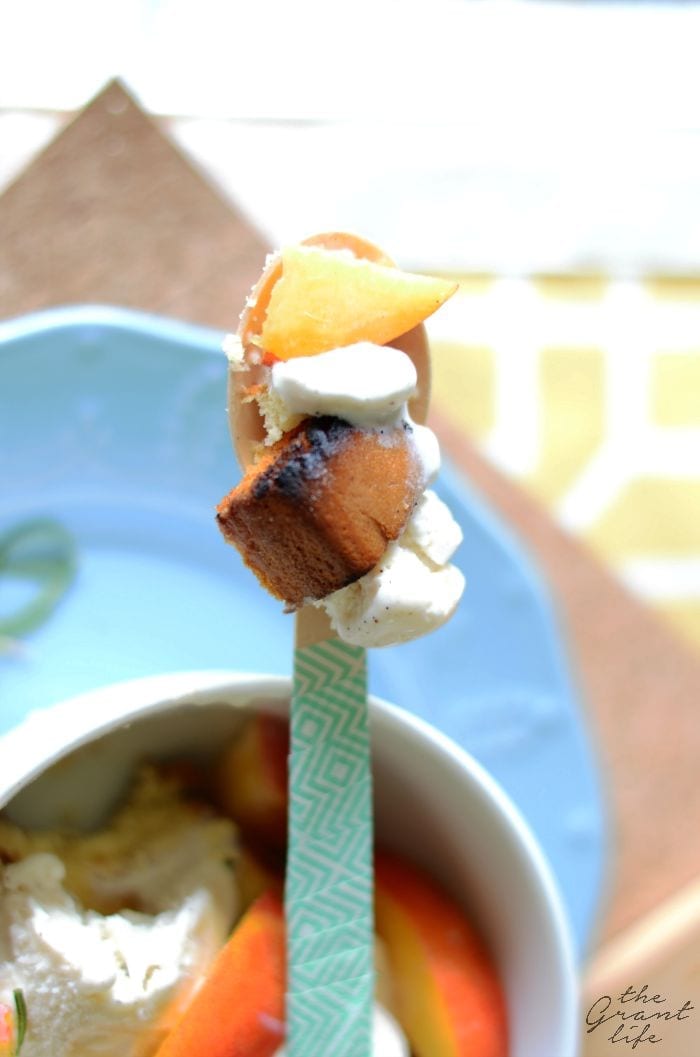 After I grilled pound cake I tossed on some vanilla bean ice cream and nectarines I had marinating in the fridge. A few springs of fresh rosemary from my window herb garden and it was ready to be taste tested.
Mind you everyone was still full from dinner, but once they smelled the grilled pound cake they couldn't resist. Some tried to protest, but it was in vain.

I admit I was full too, but once I took a bit of the pound cake covered in drippy ice cream and juicy nectarines, I couldn't stop. The pound cake sort of caramelized on the grill and was perfectly crisp. The ice cream melted on top of the warm cake and the fruit plus fresh rosemary just made it a bajillion times better.
And yes, all my taste testers, er.. friends.. agreed that it was delicious.
Ps.. feel free to use homemade pound cake or store bought. I used store bought this time.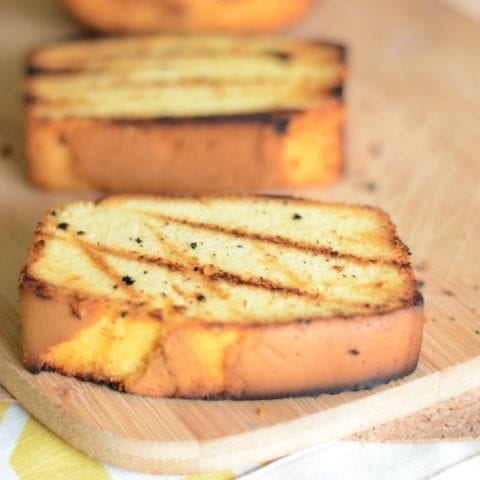 Grilled Pound Cake with Nectarines
Ingredients
1 pound cake (homemade or store bought), cut into slices
3-4 nectarines, sliced
1/2 cup of sugar
vanilla bean ice cream
a few springs of rosemary
Instructions
A few hours before place the sliced nectarines in a bowl. Cover with sugar and a few tablespoons of water. Allow to chill.
While the grill is still hot, place your slices of pound cake on the racks. Allow to cook until the edges are crisp and turning dark brown.
Remove and immediately scoop ice cream on top.
Add some nectarines and a few sprigs of rosemary.
Enjoy!
Like this easy recipe? Be sure to check out: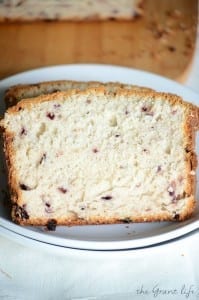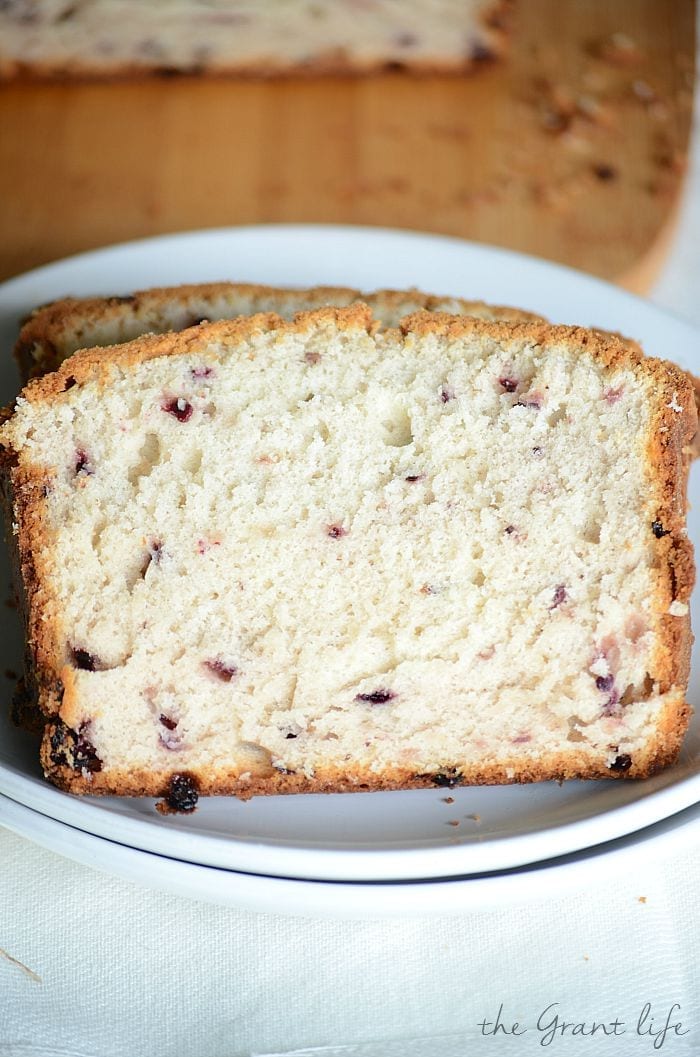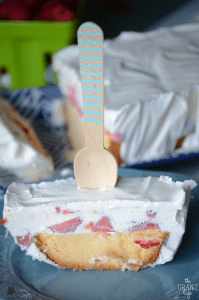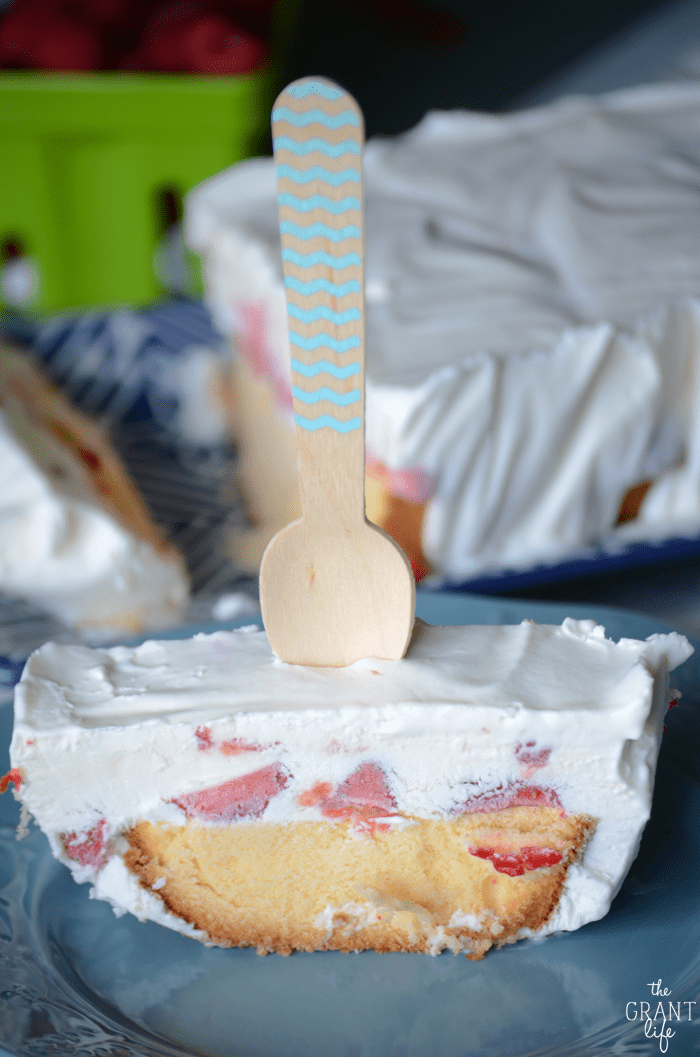 No bake frozen strawberry shortcake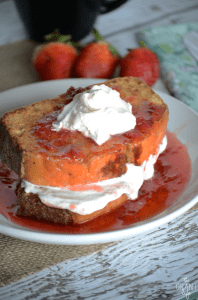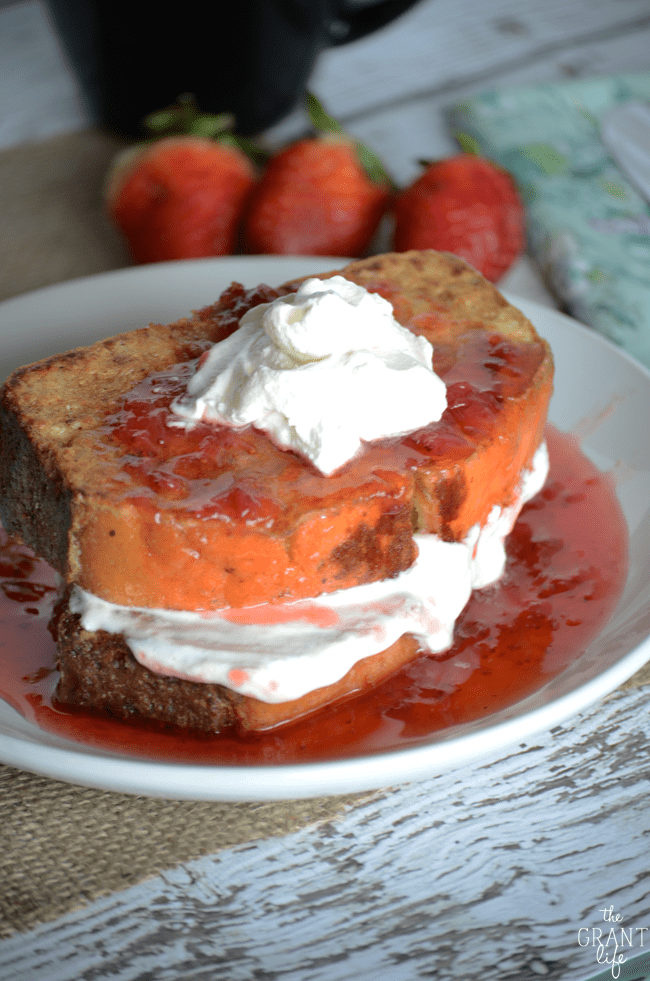 Strawberry shortcake French toast
And sign up for our recipe updates!