There's nothing I enjoy more than a trip to Starbucks while I'm out and about, running my daily errands. I run from here to there almost daily and my Starbucks bill can get pretty high. That's why I love making copycat drinks at home! This delicious salted caramel mocha latte will have you wondering why you ever spent so much on coffee drinks when they are so quick and easy to make at home. You are going to love this easy Starbucks salted caramel mocha recipe!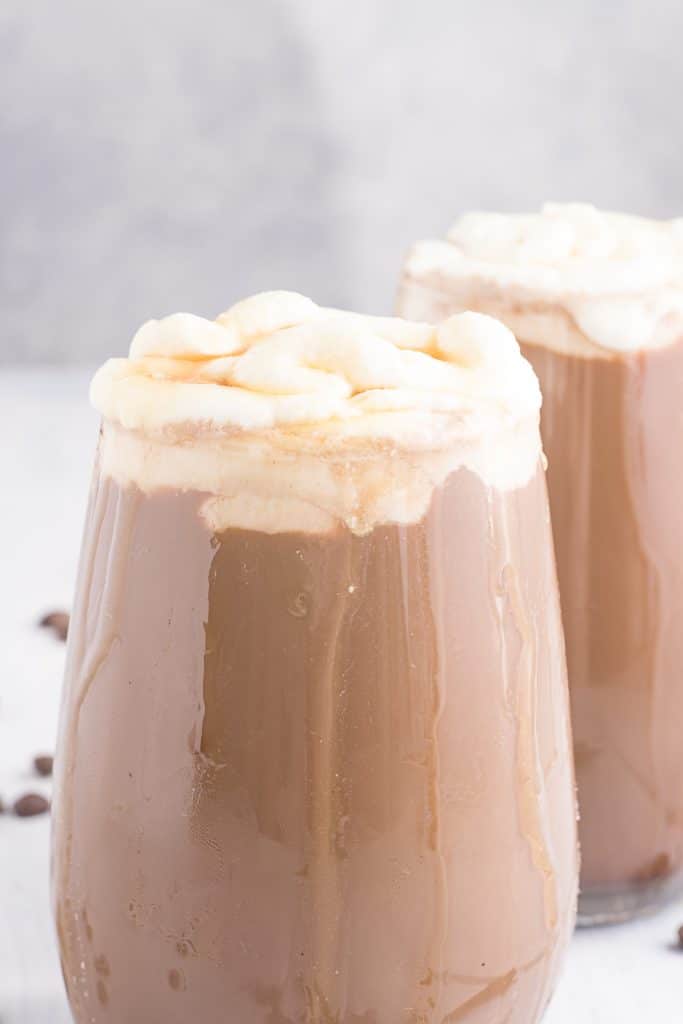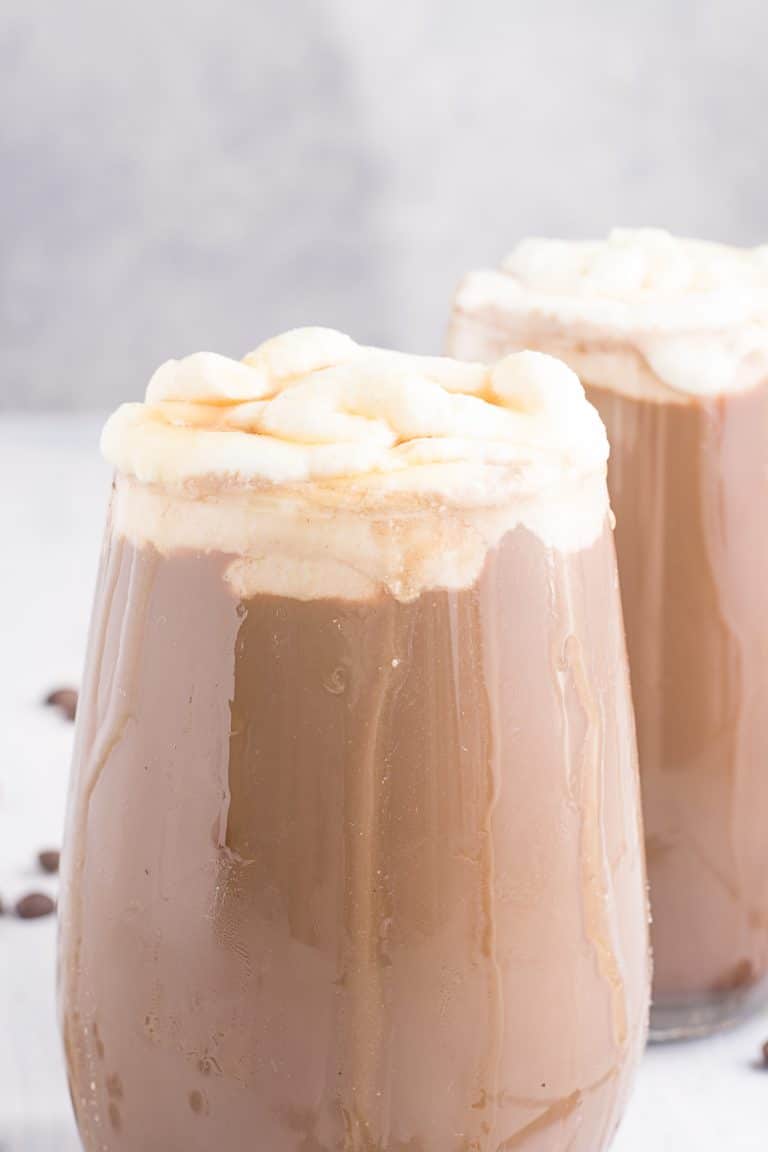 This has to be one of my favorite drinks to get from Starbucks! It is so full of flavor and takes care of my sweet tooth plus my need for caffeine. Salted caramel is one of my all time flavor combos. Salty and sweet are the best, in my opinion. I love salted caramel brownies, salted caramel cake and even plain salted caramel lattes.
What is a salted caramel mocha latte?
Salted caramel is caramel with a little salt sprinkled on top to enhance the flavor of the caramel. Caramel mocha latte has that same amazing flavor as salted caramel but in coffee form. It also has the added flavor of chocolate thanks to the cocoa powder! It's like all the great flavors in one delicious copycat coffee drink.
Salted Caramel mocha latte ingredients
It doesn't take much to whip up this delicious caramel mocha latte. A handful of ingredients and only about 10 minutes and you'll be on your way! Here's what you will need:
milk
cocoa powder 
caramel sauce
vanilla extract
strong brewed coffee 
Pinch of salt
Whipped Cream
Chocolate grated, optional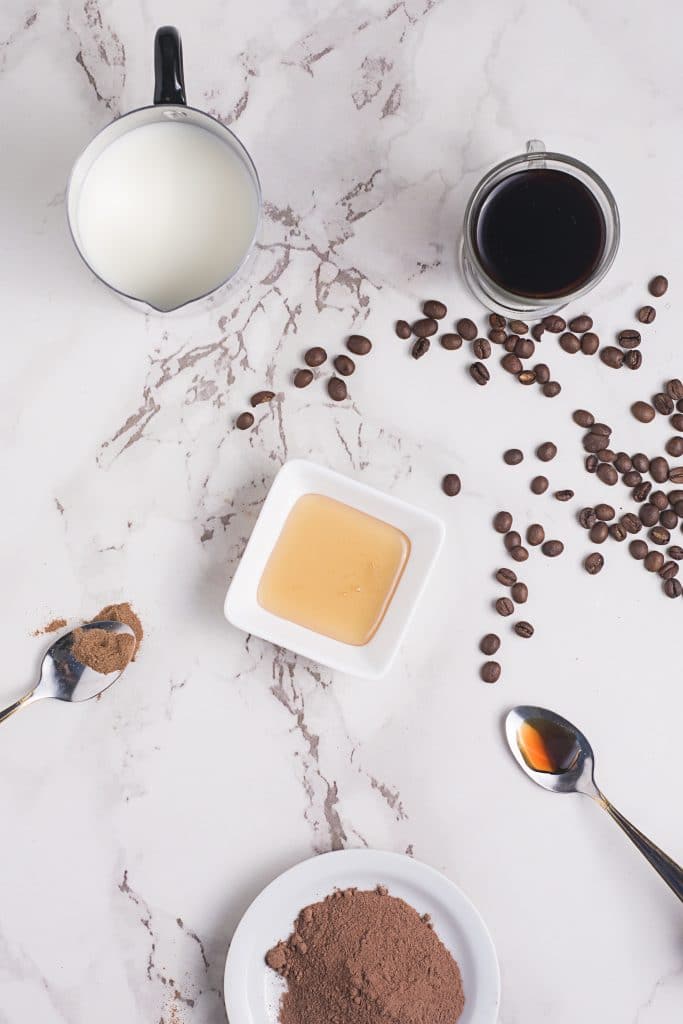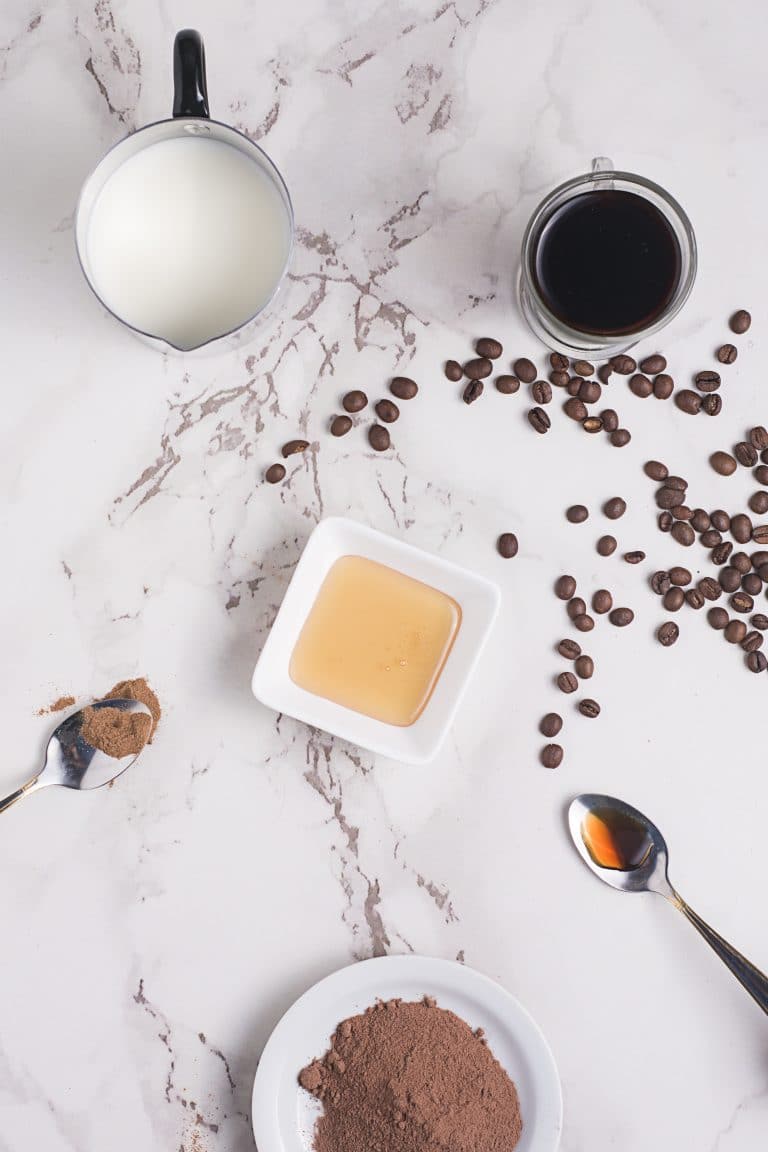 Milk – You can use any type of milk that you like for this latte. Milk alternatives such as almond and coconut milk are great options if you are dairy free.
Cocoa powder – You will want to make sure and get Dutch process cocoa for this drink. Dutch process tends to be less bitter and have a deeper chocolate flavor.
Caramel sauce – Any caramel sauce will work for this recipe. You can even use homemade caramel sauce!
Coffee – You will want a strong coffee or even espresso for this mocha latte. The type of coffee you use will directly affect the quality of your drink. Be sure to pick a good one!
Make a Starbucks salted caramel mocha at home 
As I stated about, this caramel mocha latte will take you no time at all to make. You will be running errands and chauffeuring kids around in no time. Here's what you do:
Put all the ingredients in a pot, except the salt, whipped cream and grated chocolate.
Heat over medium – low heat until you have a gentle simmer.
Pour into a cup and allow to cool slightly.
Add the whipped cream on top.
Decorate with caramel and a pinch of salt.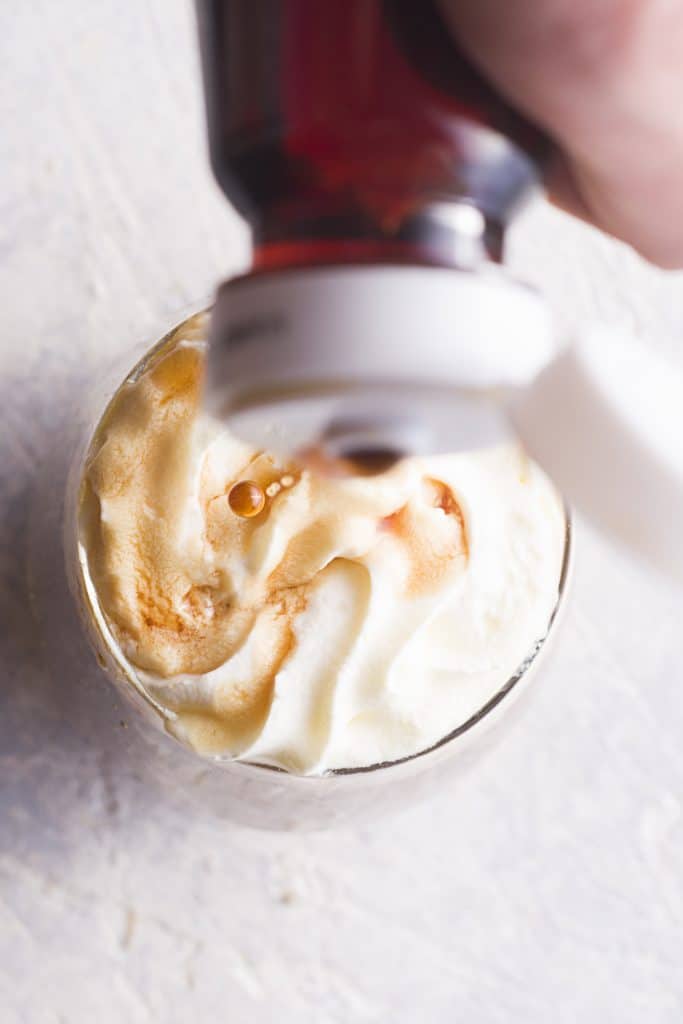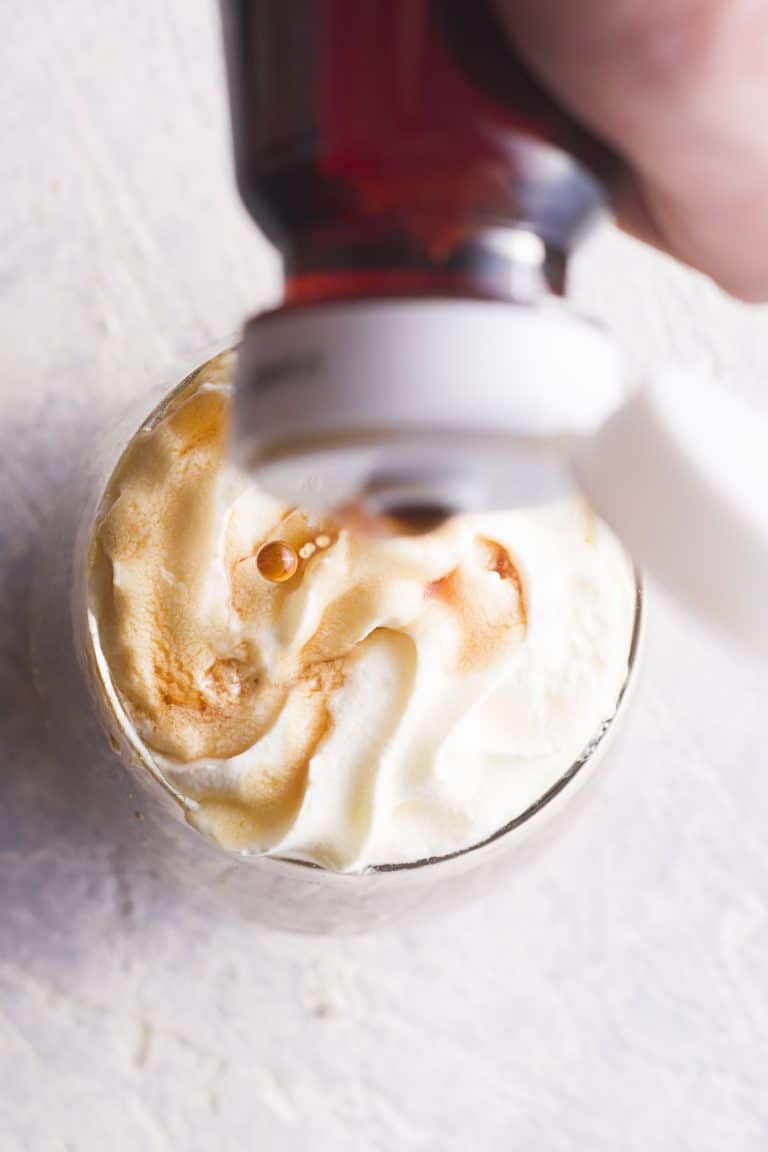 Can I use instant coffee? 
Yes! You can! You can also use instant espresso as well. Just be sure to combine the instant coffee with a bit of water before adding it to your pot.
What type of cocoa powder do I need?
You can use your favorite brand of cocoa powder or you can use a chocolate syrup. I like to use homemade chocolate syrup when I make it with syrup instead of cocoa powder sometimes. You can also drizzle some on top of your whipped cream too!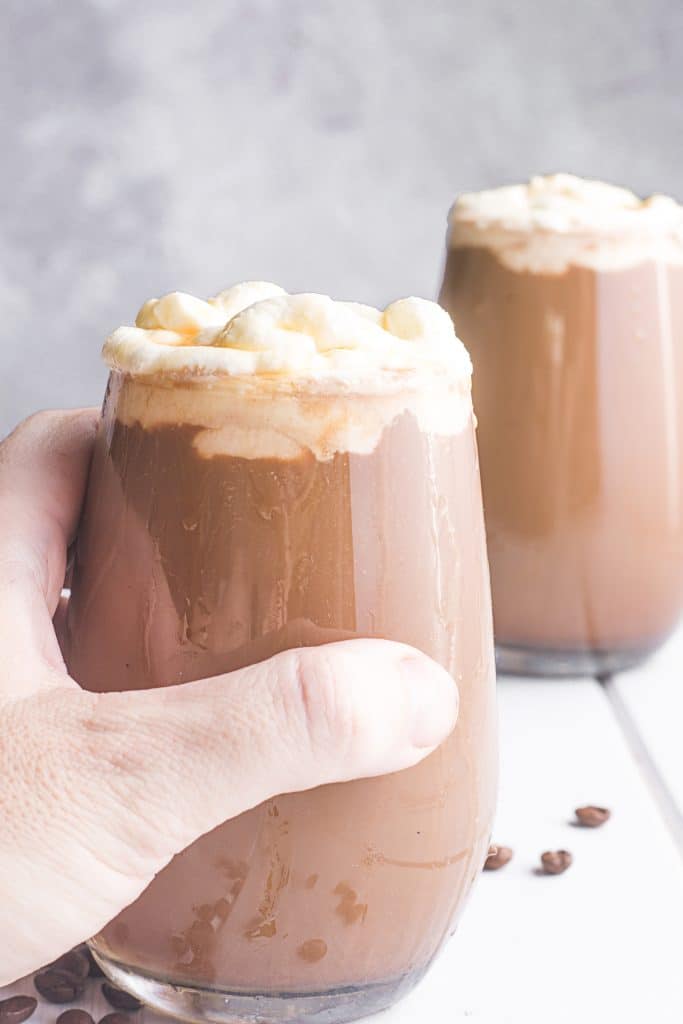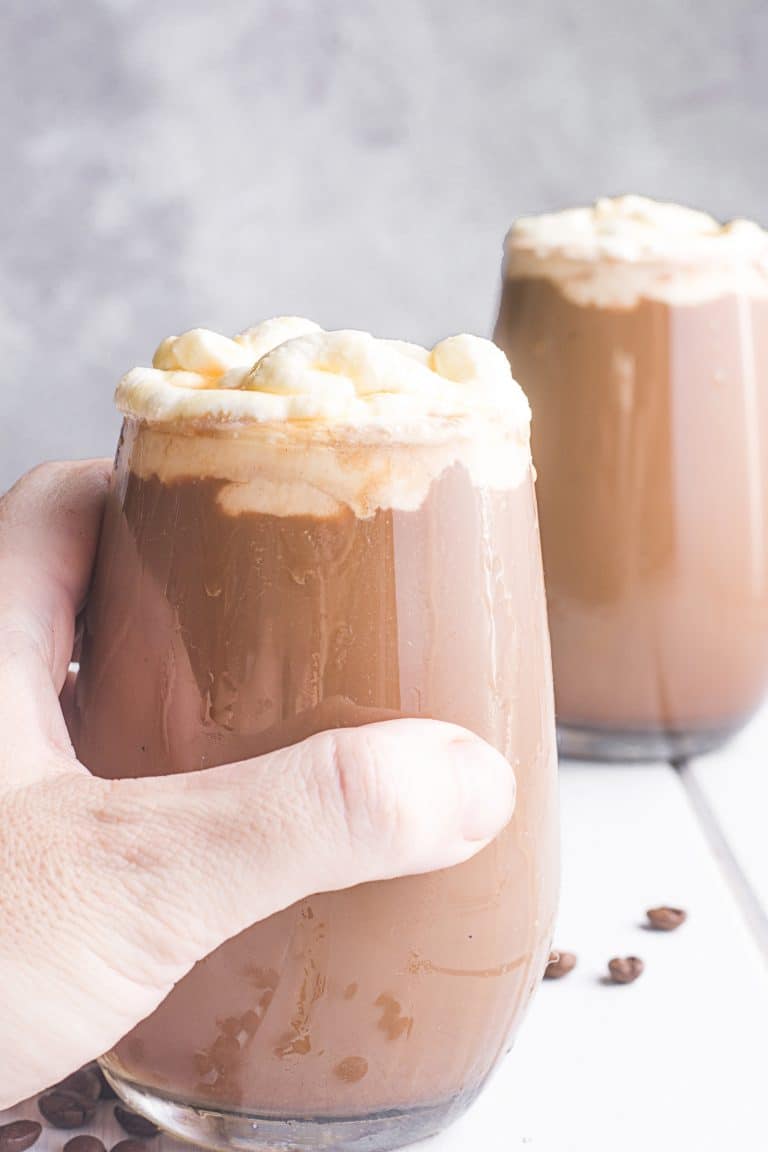 How many drinks does this make?
With the ingredient amounts stated above, it makes one complete drink. You can easily multiply the ingredients for however many caramel mocha lattes you are trying to make. Just make sure you have a big enough pot so it doesn't spill out when you stir.
What makes this a salted caramel latte?
Adding the salt to the top of the caramel topping makes it a salted caramel mocha latte. If you aren't a big fan of salted caramel and just want it to be a caramel mocha latte, you can exclude the salt.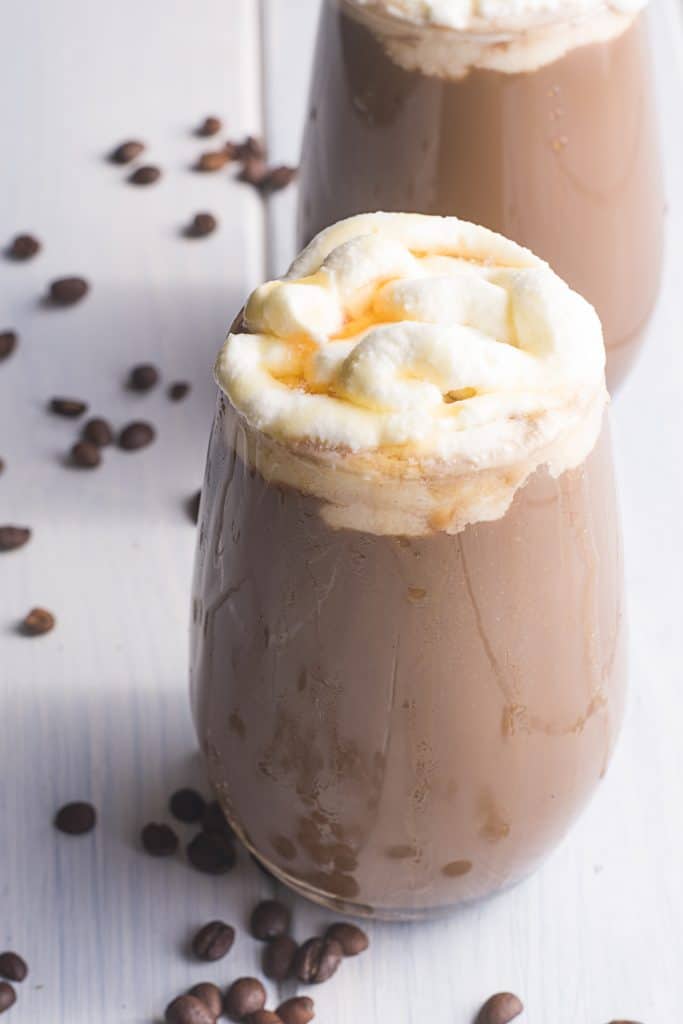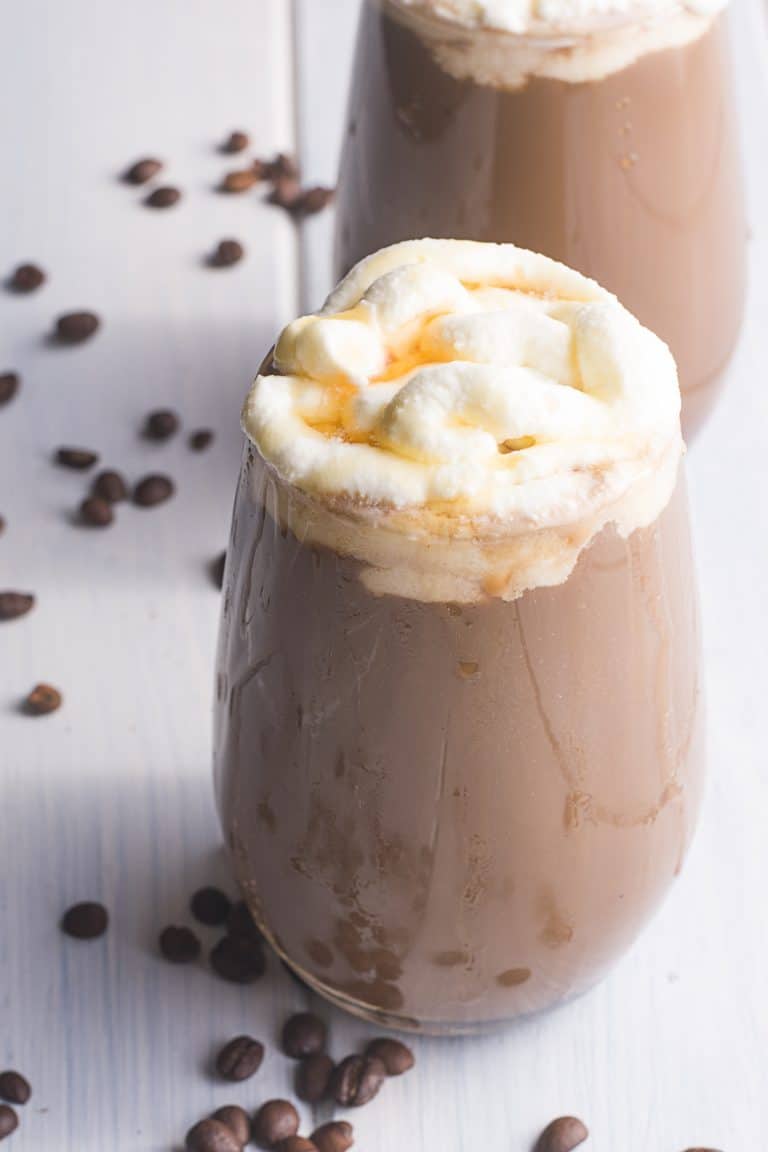 Other copycat drinks to try 
I think you will find it's not hard at all (and a lot less expensive) for you to make coffee drinks and lattes from home. Whip one up and the day yours! Here are some of our other favorite copycat recipes: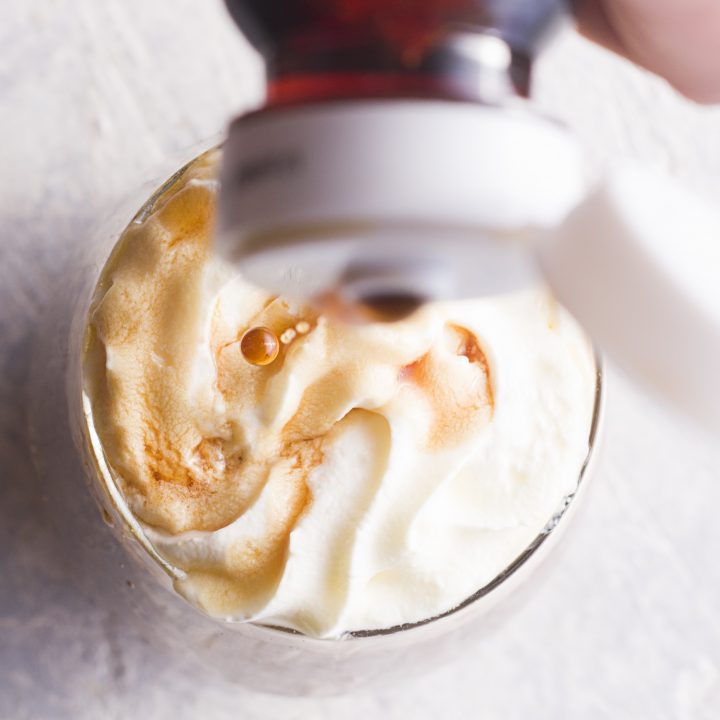 Starbucks Salted Caramel Mocha Latte
Make a copycat salted caramel mocha at home!
Ingredients
1/2 cup of milk
1 tablespoon cocoa powder
1 tablespoon caramel
1/2 teaspoon vanilla extract
¾ cup strong brewed coffee
Pinch of salt
Whipped Cream, for topping
Caramel sauce, for topping
Instructions
Put all the ingredients in a pot except the toppings.
Heat over medium - low heat until you have a gentle simmer.
Pour into a cup.
Add the whipped cream on top.
Decorate with caramel and a pinch of salt.
Other mocha lattes to try
Do chocolate and coffee? Same here! Be sure to try these other great mocha drinks!
Have you made this recipe? I'd love for you to leave a review in the recipe card above or the comment section. Want to try it later? Save the image below!