It's no secret that I love my cast iron skillet. I just can't even explain how awesome it is to prepare a whole meal in one skillet! A whole meal. I love love love it! Because when you're done, you only have one dish to clean! [Maybe a cutting board and a few spatulas too.] It doesn't get much better then that! And in case you want to try one (or more!), I've rounded up 10 skillet meals.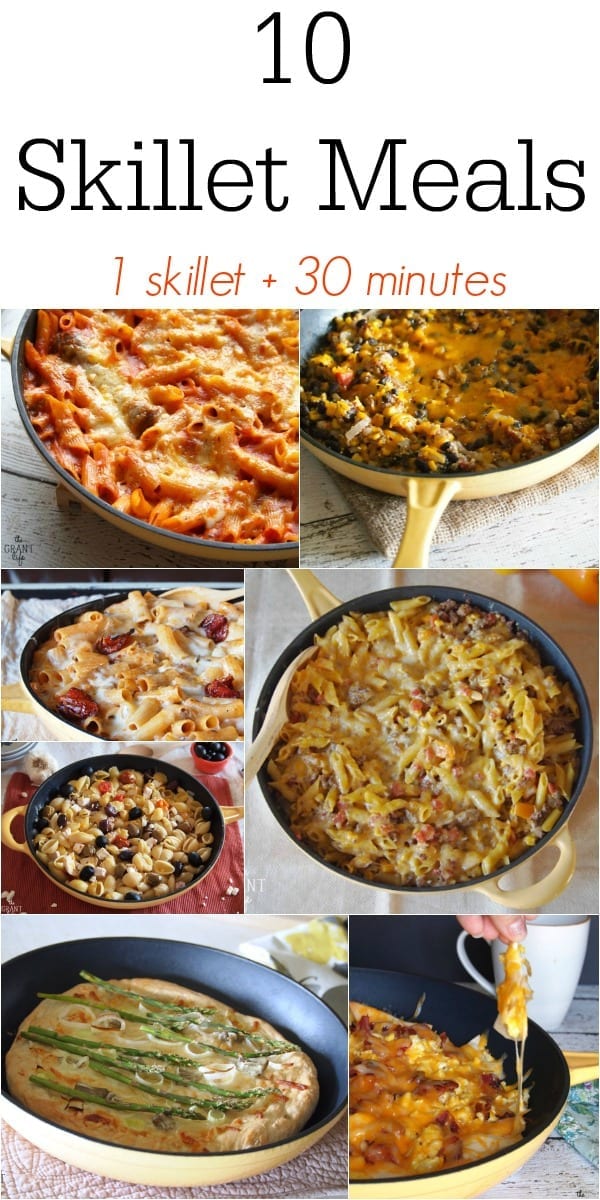 Why I love easy skillet meals
There are a few reasons that I love making skillet dinners. The first is that being able to cook an entire meal in one dish is just plain awesome. No need to get empty the cabinets with dishes, you just need one! This of course makes clean up that much easier as well. Only used one dish to cook dinner? Well then, you only have one dish to wash tonight! (Maybe a few plates and silverware as well.)
The versatility of using a cast iron skillet makes it better. You can take the skillet from the stove top to the oven for meals, if needed. You can't do that with a regular 'ole pot or pan. The cast iron is specifically made to handle the high heat of the oven.
Bonus: Easy skillet desserts:
Looking for even more easy skillet meals? Check out these recipes from my friends: