I've said it many times before – one of my favorite things about summer is s'mores. In fact, it might be my absolute favorite thing about the sticky, sweaty season we call summer. Ok, ok. Maybe that's a slight exaggeration, but I do love me some s'mores. [And hate the heat.] Now take out the outdoor portion of s'mores and add Reese's. And I think you've found summer perfection in these Reese's s'mores skillet yall!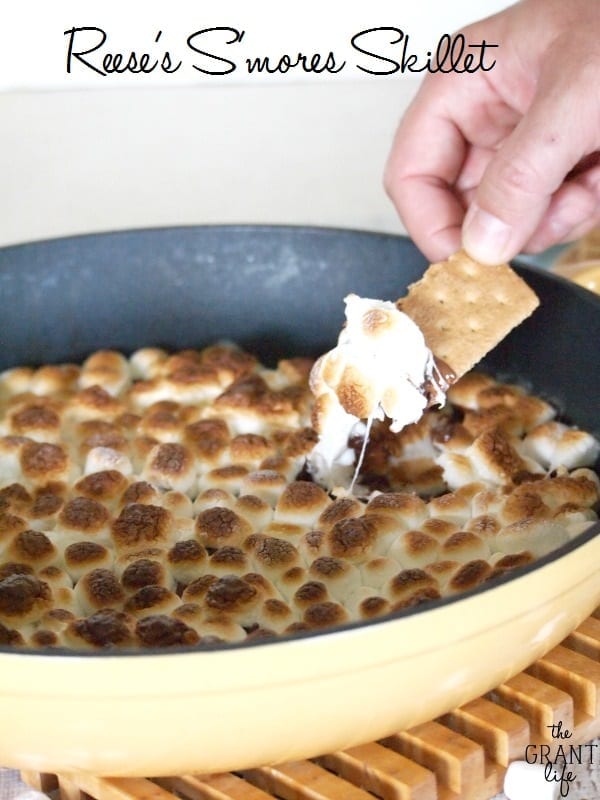 The kids have recently discovered the joy that is a s'more. The last time we were up in Michigan we had a bonfire and roasted mallows. Both kids held a stick and had a go at toasting their own mallows. [Which was nerve wrecking but they did good.] Then when we took the mallows and made then into s'mores, well they were slightly excited.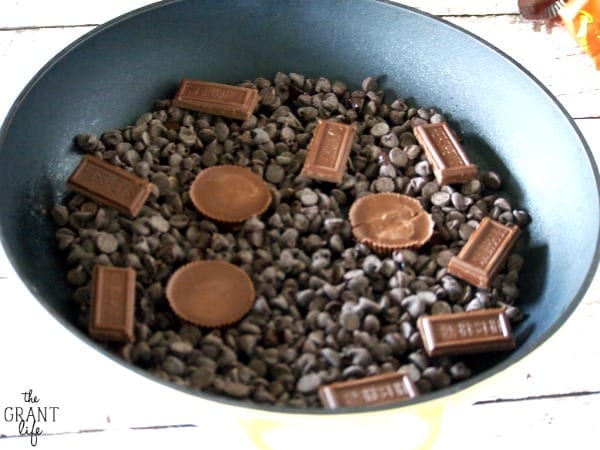 I mean mallows and chocolate?! They probably had 3 each that night. And roasted the whole bag of marshmallows. I can't tell you how many half burnt mallows I ate that night. The dog ate some too and quite a few were tossed over my head when they weren't looking. [Ya, I'm that mom.]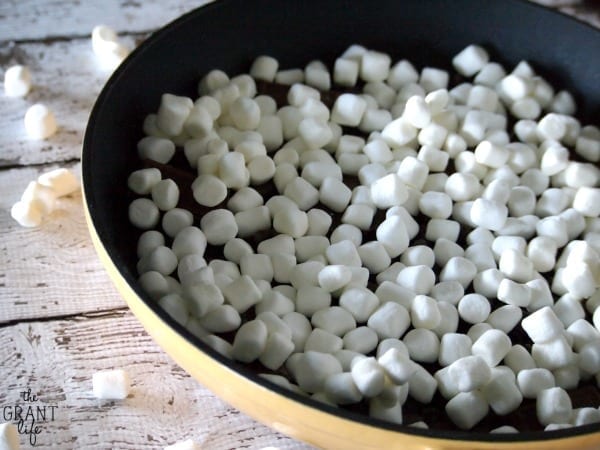 Making s'mores in Michigan is slightly different from making them in Texas. Up there it cools down enough at night that you might actually enjoy a fire if your outside. Down here. Forget it. Any more heat is just not welcomed. [Well, by me at least.]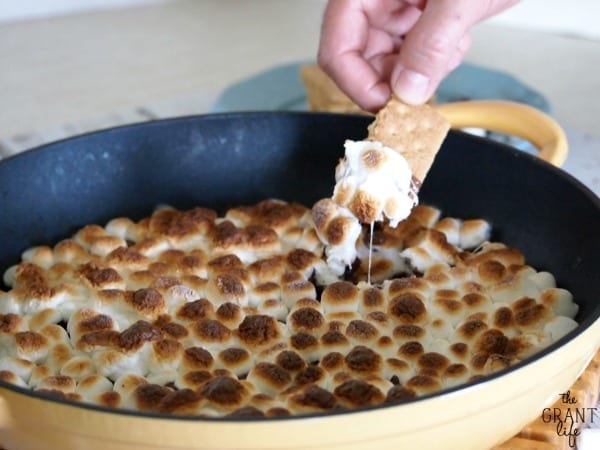 So take the best part of having a bonfire [aka the s'mores] and move it inside. Pure summer bliss. And even though the kids love roasting marshmallows, they sure had a blast eating this Reese's s'mores skillet. Ryley grabbed her little step stool and bellied right up to the s'mores bar. I showed her how to use the graham crackers to scoop out the melted chocolate and marshmallows. I think we both will be able to handle the summer heat, as long as we have these s'mores inside.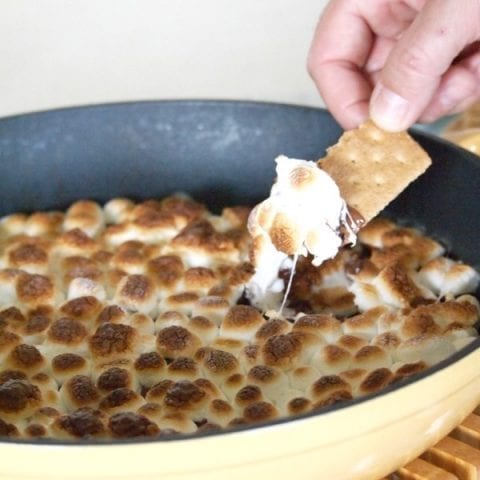 Reese's S'mores Skillet
Ingredients
approx. 2 cups of chocolate chips
4-5 Reese's peanut butter cups (regular size)
approx. 3 cups of marshmallows
graham crackers
Instructions
Preheat oven to 350.
Layer the chocolate chips and the Reese's on the bottom of your skillet.
Top with the marshmallows.
Put in the oven for about 5 minutes, or until the marshmallows start to brownie.
Take out and let cool.
Enjoy!
Nutrition Information:
Amount Per Serving:
Calories:

3347
Cholesterol:

89mg
Sodium:

1142mg
Carbohydrates:

439g
Fiber:

19g
Sugar:

357g
Protein:

50g
Like this recipe? Be sure to check out: