Surprise! It's another skillet meal. But its super special skillet meal. Its in surprise baby shower skillet in honor of Cathy from Lemon Tree Dwelling! A group of blogger decided to get together and throw her a virtual baby shower – complete with amazing food and lots of love! I brought the dinner portion of the shower and everyone else brought amazing desserts.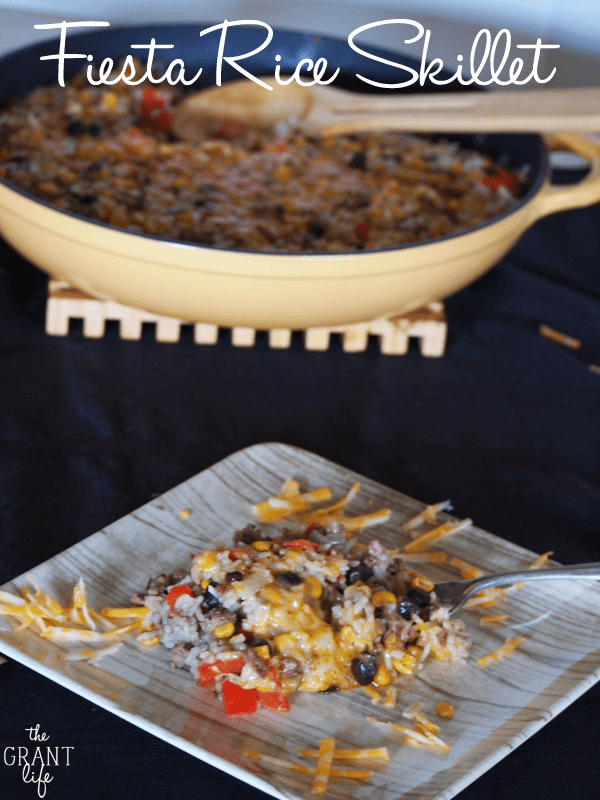 I need to make a few disclaimers for this skillet real quick. First, it was delicious. Hands down the best skillet I have made to date. And I am not tooting my own horn on this one. I know it was the best because we didn't have any leftovers. None! Well, I take that back. We had a small Tupperware leftover that Ryon ate for breakfast the next day. [Seriously.] Second, the pictures don't do it justice. I tried to get some good pictures [I took like 50 plus!] but it just doesn't photograph well. That's ok. The taste makes up for its lack of photogenic-ness.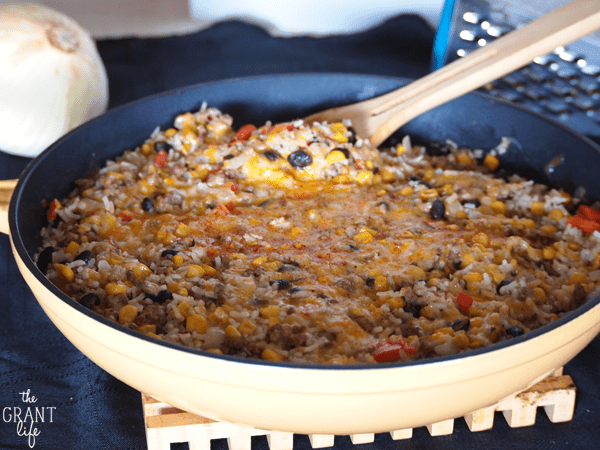 Ok, one more disclaimer. I love baby showers and I've been to quite a few of them. [There is something in the water yall]. So when Jen asked if I wanted to join I started thinking what I would bring a new mom. [My mind skipped past the baby shower and went straight to the sweet squishy baby.] And honestly, I would bring Cathy this dish in a heartbeat. I remember the newborn daze. [Not to be confused with days.] Its beautiful and amazing but its tough. And if I could I would run over and whip up this fiesta rice skillet for her.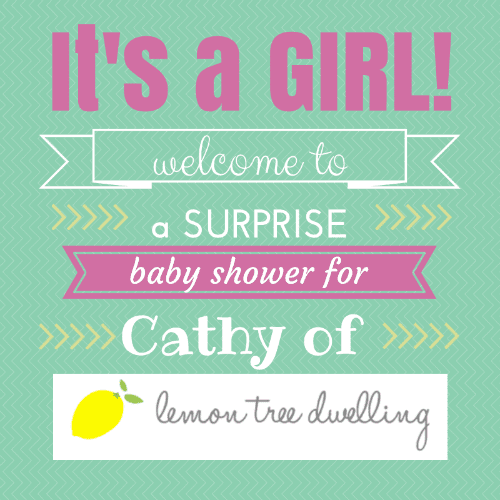 And then you see all the other amazing recipes that everyone made and forget about the skillet dinner. You can have one of these 22 sweets and treats for dinner! [Hey, you deserve it! You just had a baby!] So be sure to stop by the other sites and checked out their recipes after you have had your fill of fiesta rice skillet. And run over and tell Cathy congrats on her upcoming baby girl!
[yumprint-recipe id='62']
Be sure to check out all these amazing recipes!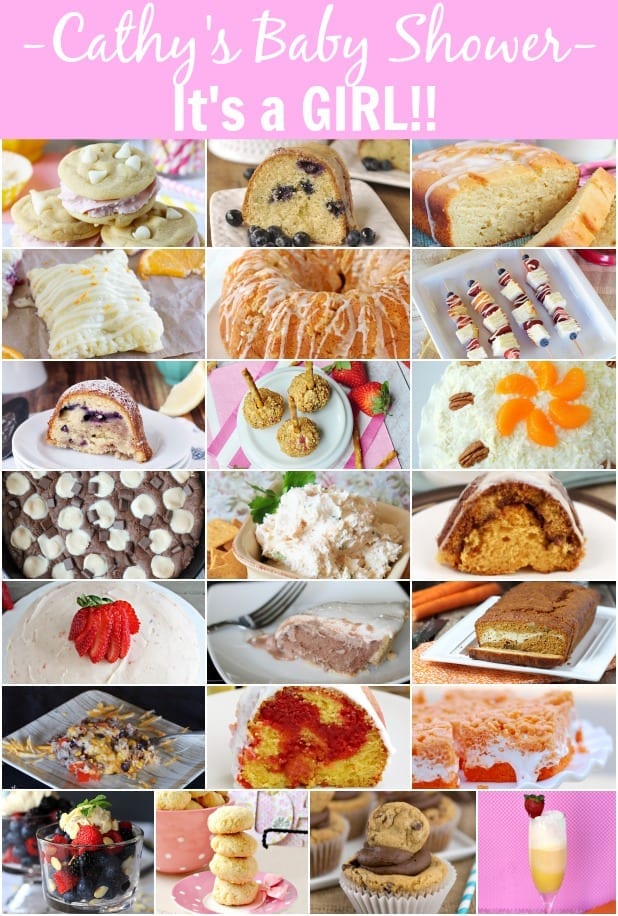 Lemon Raspberry Cookie Sandwiches by Life Love and Sugar
Blueberry Buttermilk Coffee Cake by Your Homebased Mom
Lemon Yogurt Cake by Yummy Healthy Easy
Orange-Raspberry Mini Toaster Strudels by Chelsea's Messy Apron
Orange Dream Monkey Bread by Wine and Glue
Strawberry Shortcake Kebabs by Or So She Says
Lemon Blueberry Bundt Cake by Beyond Frosting
Strawberries and Cream Cheese Ball Bites by Five Heart Home
Pig Pickin' Cake by Sugar Dish Me
Chocolate Peanut Butter Cup Skillet Cookie by Lemons for Lulu
Creamy Shrimp Dip by Mostly Homemade Mom
Salted Butterscotch Coffee Cake by Julie's Eats and Treats
Strawberry Cake by The NY Melrose Family
Frozen Chocolate S'mores Ice Cream Pie by Pink When
Carrot Cream Cheese Swirl Loaf by Spoonful of Flavor
Fiesta Rice Skillet by The Grant Life
Raspberry Ripple Lemon Bundt Cake by Love Bakes Good Cakes
Ooey Gooey Orange Creamsicle Bars by The Gunny Sack
Mixed Berries with Honey Maple Mascarpone by Joyful Healthy Eats
Rosewater Almond Macaroons by Little Miss Celebration
Chocolate Chip Cookie Cupcakes by Crazy for Crust
Momosas Mocktail Recipe by The Weary Chef
And if you want more skillet meals, check out:
And if you want even more recipes, sign up for our emails and have them delivered!