Meet your new favorite spaghetti and meatball recipe!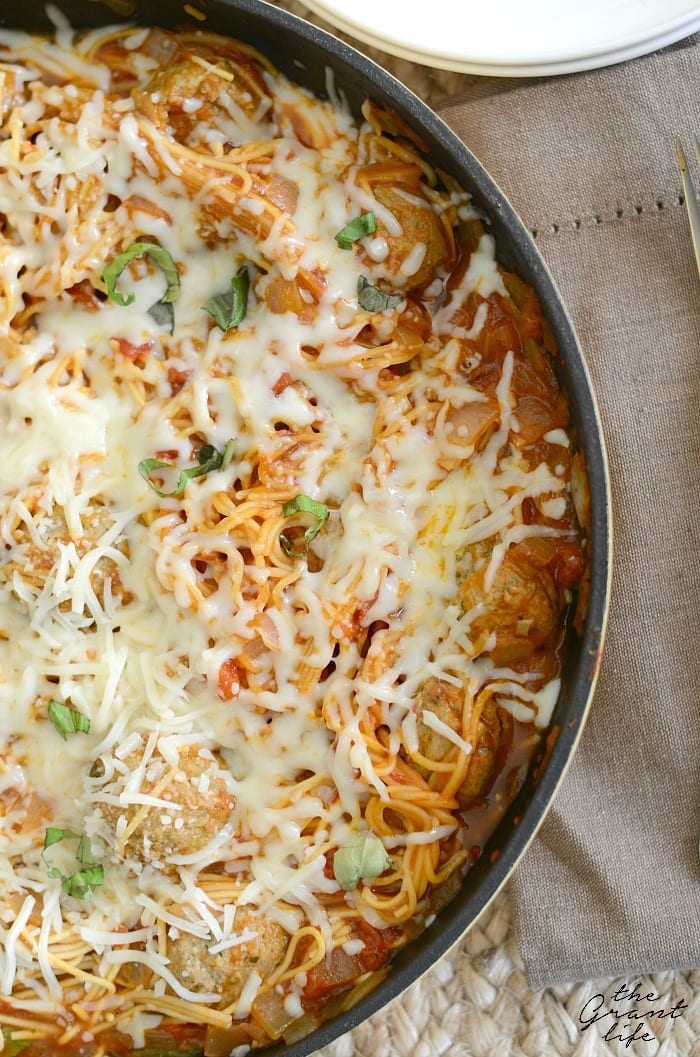 Man oh man. Do I have recipe for you today! And hello – it's ALL COOKED in ONE POT! Yessss. For realsies. And no, I don't have any left over.
It all started last Friday when I picked the kids up from school. They go half days and I get them after they have lunch. When I walk in they both normally run full speed at my stomach and bear hug me. I expect it and try to anticipate the force of a wild and crazy 4 or 5 year old.
Like clockwork Ryley came at me full speed yelling "mommmmy!" and landed on my hip. I looked around for Avery and found him still at the table. Asleep!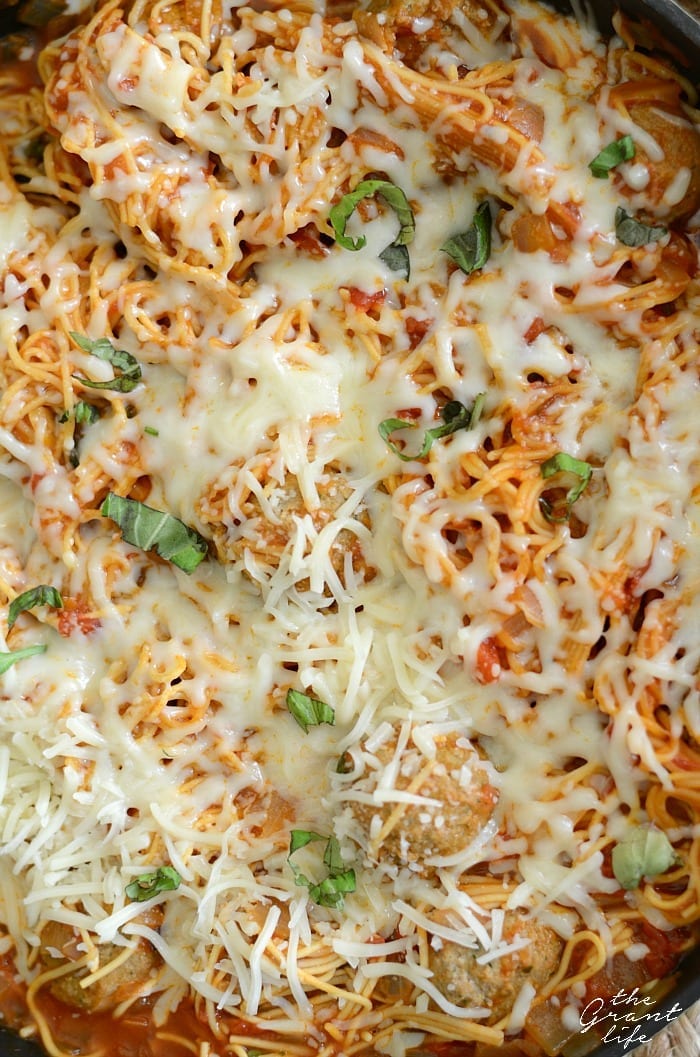 Whattt?? That's not normal. His teacher said he had fallen asleep after recess. Not normal at all. They always have so much energy when they come home from school that I wonder if they even played. But they do – every day – and still come home like little tornadoes.
I picked him up and he was warm. My little turkey was getting sick. Boooo! I put him to bed when we got home and he fell asleep for a few hours. I knew he hadn't eaten lunch and only had a few bites of breakfast, so I started making his favorite – spaghetti and meatballs!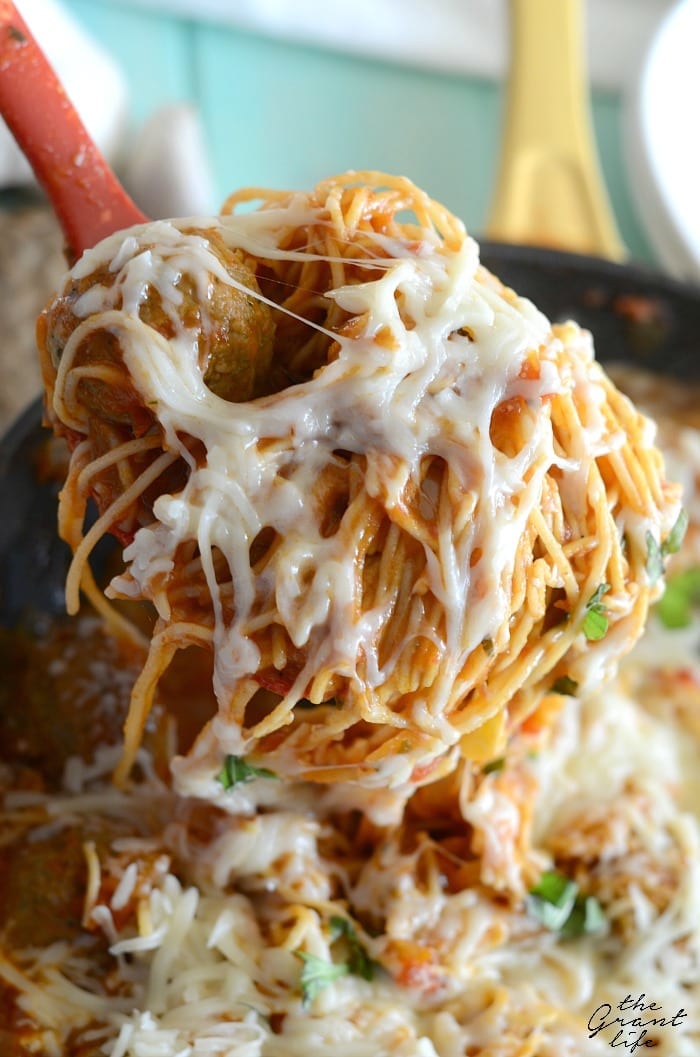 This would cheer him up! Heck, it cheered me up! When he got up he devoured two plates of 'ghetti and meatballs. (Kids sized plates – but still.) I shared a picture on Facebook too since Ryon was out of town. I tagged him in it and told him he better hurry home because Avery ate it all.
Some of my girlfriends saw the picture and left comments on it. I texted them and said "Come on over!" So they did! This one pan of spaghetti and meatballs fed 3 or 4 adults and at least 5 kids. Oh and I still had enough left for Ryon to have a heaping plate when he got home. Booyah! Talk about the most bang for your one pot dinner buck!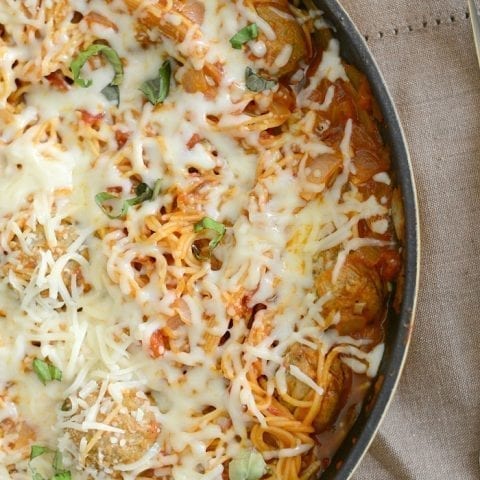 One pot spaghetti and meatballs
Ingredients
3 cloves of garlic, diced
1 large onion, diced
2 tablespoons butter
2 cups chicken broth
24 oz can of pasta sauce
1 package angel hair pasta
1-2 cups of water
12 meatballs, frozen
1-2 cups shredded mozzarella
fresh basil for garnish
Instructions
In a large skillet or pot, saute the garlic and onions in the butter for 5 minutes or until fragrant.
Add the chicken broth and pasta sauce and stir. Bring to a soft boil.
Break the angel hair pasta in half and add it to the broth - pushing it down so that it underneath the liquid. Cover and simmer for 15 minutes. Every 5 minutes stir the pasta to ensure it doesn't stick to the bottom. Add the water as needed while simmering.
Push down the meatballs into the liquid around the spaghetti. Simmer (covered) for another 10 minutes, or until the meatballs are cooked through.
Remove from heat, add the cheese and basil and allow to melt.
Let cool and enjoy!
Like this recipe? Be sure to check out: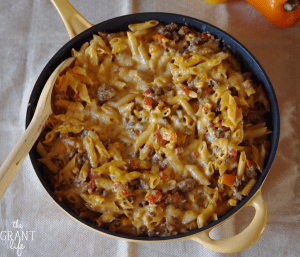 One-pot chipotle pasta skillet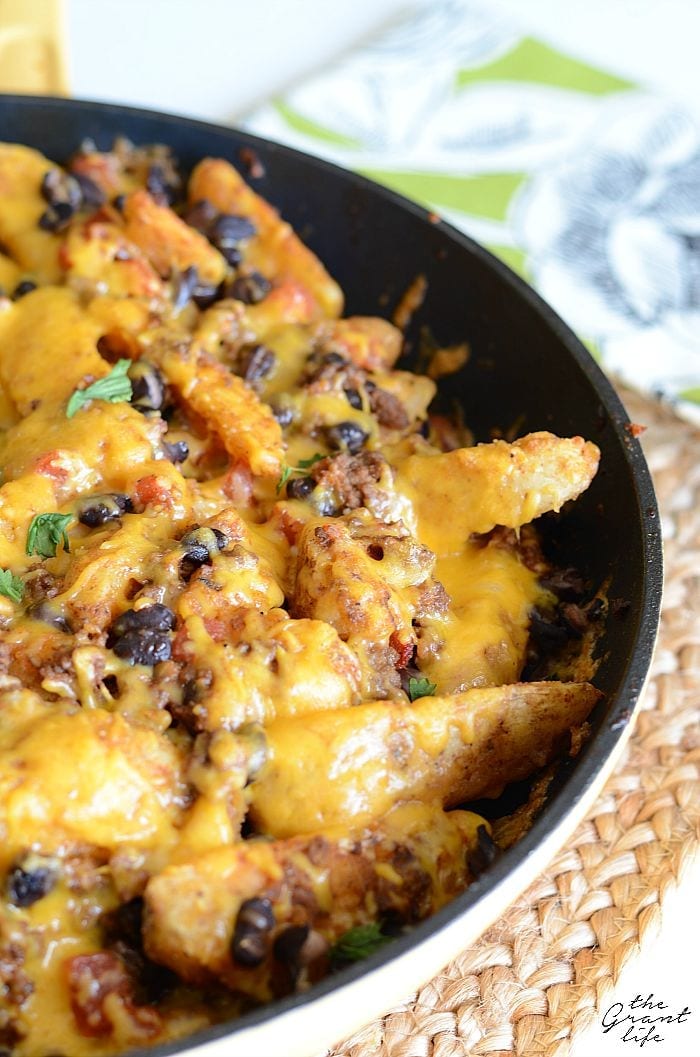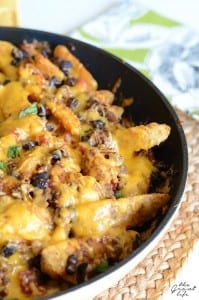 Like it? Pin it!