I'm starting to realize that when I like something, I really like something. There are things that I really have been attached to lately when it comes to cooking. [And I'm sure you've noticed them around here too.] One – my cast iron skillet. [It may be the only pan I use.] Two – bread. Of any shape and kind. Three – fresh vegetables. Now what do you get when you combine all three of those things? Something delicious I can guarantee it. More specifically. asparagus and leek skillet pizza.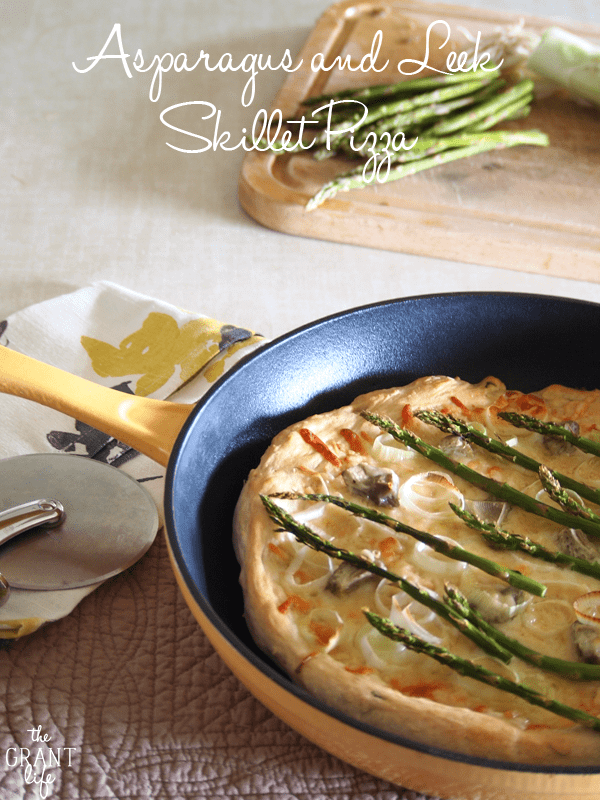 After I masted the pizza dough recipe that I was so scared of there was nothing stopping my pizza making. Or my cast iron-ing my pizza. Or adding fresh vegetables to said cast ironed pizza. [See? I can't stop. It may become a problem soon.]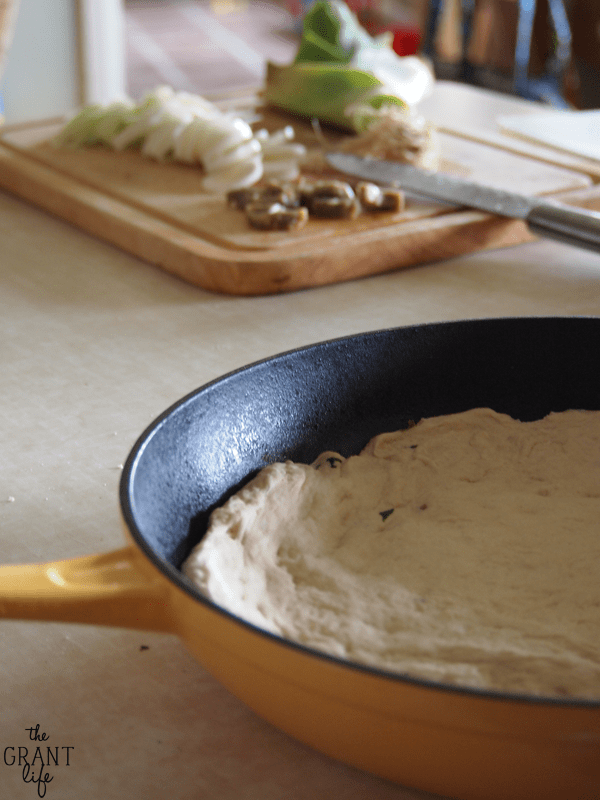 I whipped up a batch of the basil pizza dough and put in it my cast iron skillet. [I sprayed it with a quick shot of cooking spray first to be on the safe side.] I brushed the dough with the same olive oil I used in my leek and asparagus pasta and then topped it with leeks and asparagus. [You're seeing a trend now, huh?]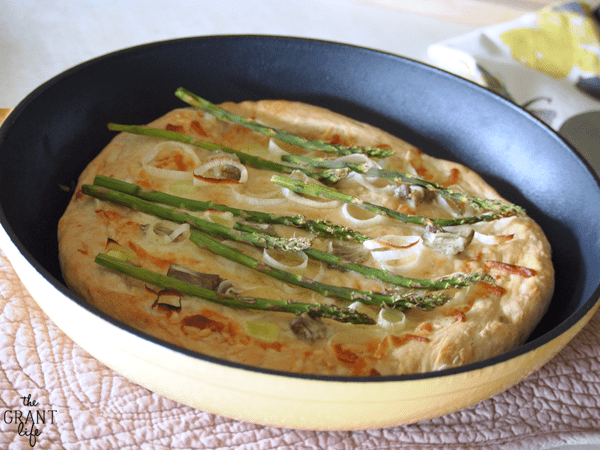 To be fair, I did add some artichoke hearts to our pizza. [See? Some variety around here!] I roasted some the day before with some fresh basil and they went perfectly on the pizza. Have I told you lately that I kinda sorta love our herb garden too? Yea. Its another thing that I really like and you will be seeing more of around these parts.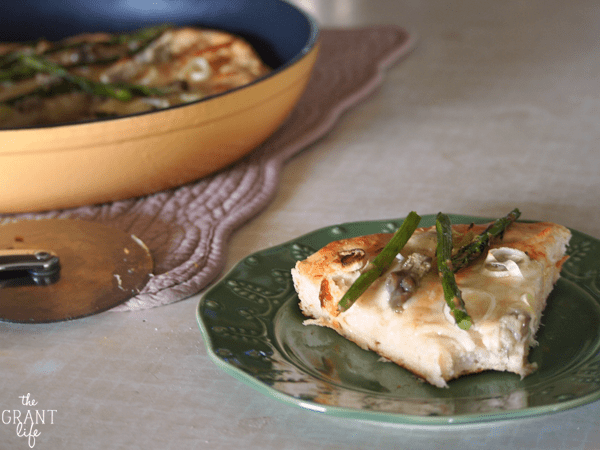 So to break it down I am currently obsessed with – carbs [duh, always], my cast iron skillet [LOVE!], and fresh Spring vegetables [yum!]. And when those mighty forces combine they create the most amazing skillet pizza. [Really.]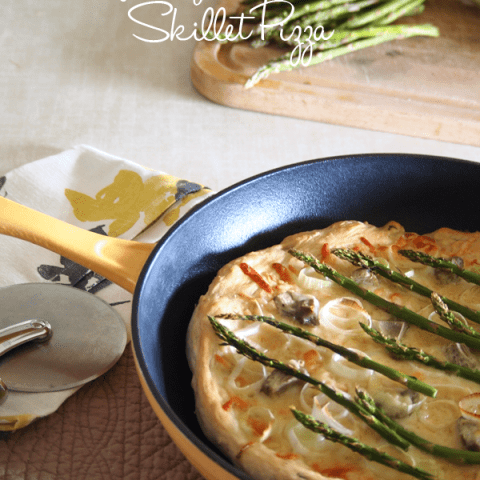 Asparagus and Leek Skillet Pizza
Ingredients
Basil Pizza Dough - http://thegrantlife.com/basil-pizza-dough/
2 tablespoons olive oil
bundle of asparagus
1 leek
1 small can marinated artichokes
1/2 block of mozzarella, shredded
Instructions
Make your pizza dough and let rise.
After it has risen, punch it down and roll it out.
Place it in the skillet and brush with the olive oil.
Sprinkle with your cheese and top with the fresh veggies.
Bake for 20 minutes at 400.
Let cool and enjoy!
Notes
Feel free to use more or less vegetables or substitute them altogether!
Nutrition Information:
Amount Per Serving:
Calories:

703
Cholesterol:

90mg
Sodium:

803mg
Carbohydrates:

31g
Fiber:

13g
Sugar:

6g
Protein:

31g
Want more recipes like this one? Be sure to check out: