I love this week because I always joke with friends and say 'You cant wear white after Labor Day!' and then we giggle and go on with our merry lives.  Then Natalia sent out the inspiration email and it was white pants.. I, of course, giggled and then panicked!  I dont have any white jeans, or shorts.  So I cheated!  I flat out cheated, yall.  [For the record, Natalia said cheating was ok!]
If your new here [howdy!] each week the amazing ladies over at 
Ma Nouvelle Mode
 send out an inspiration email and then we copy it by shopping our closets.  Write a post about it, link it up, browse each others outfits and repeat each week.  [Wash, rinse, repeat.] – And yes I did just copy this whole paragraph from 
last weeks post
.   Dont judge.
You see how cute Natalia looks in her white jeans?  Well there is a reason why I dont have any white pants in closet and why I had to cheat.  I do have a white skirt but I wore that last week.  See exhibit A.. 
Holy thighs, Batman!  Ok.. so these are skinnies but still.  Thats a whole lotta thigh is those jeans!  I totally cheated and shopped Old Navy's closet instead of my own.  No I did not buy them.. I just tortured them for a few minutes and put them back on the rack.
To be fair to my thighs.. this is another cheater outfit from Target.  I really like the white shorts, they were just a little small.  Notice my pouty two year old in the corner?  Ya.. she loves to shop.  
The makeup inspiration was the cat eye!  [Which is a lot more forgiving then white skinny jeans.]  I was excited to try it because it looks so cute and fun.  
Natalia's version above and mine below.  I apologize in advance for the large picture of my horrible eyebrows and their unruliness.  And if you didnt notice before I mentioned it.. well I love you.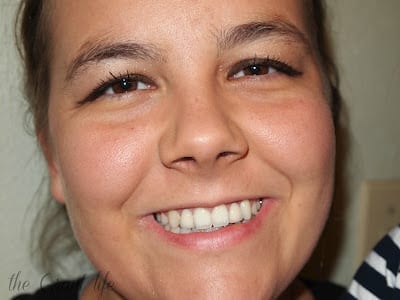 I used
Natalia's tutorial
and it came out pretty good.  I used brown liner and some brown eyeshadow and threw on a little mascara.  It was easy and gave me a very dramatic look.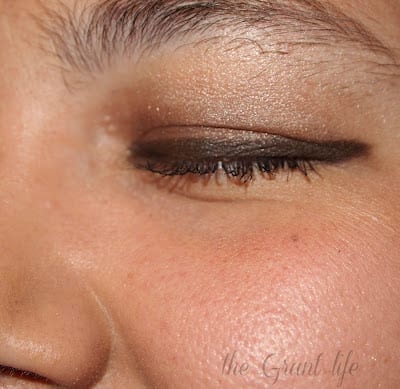 Close up of the liner.  [And the crazy eyebrows.]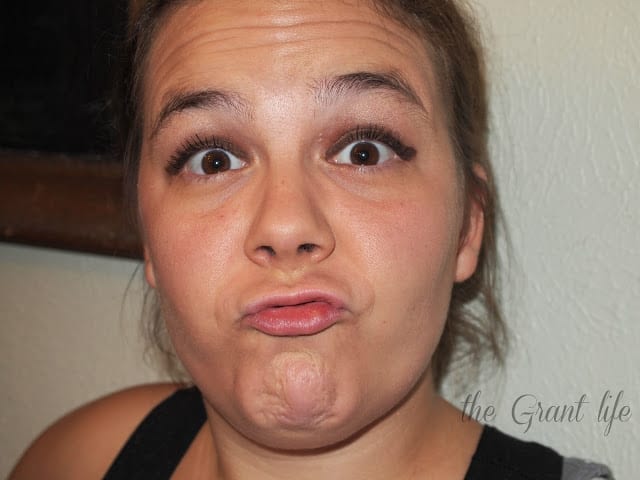 Classic Kelley.  No words.
If yall want to join in on the fun, put your email in that little box below and jump on the style inspiration bandwagon.  Natalia sends out a new outfit every Friday.  Join us!  

-[Lovely September Sponsor]-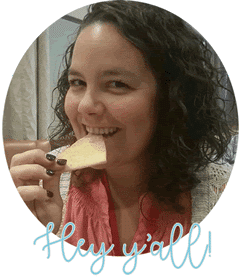 Hey y'all!I'm Kelley. I'm a recipe making, picture taking, coffee drinking momma to 3 crazy kiddos. Join me as I share our family favorite dinners and my copycat coffee drinks too!