Perfectly moist and tender, this Lemon Poppy Seed Loaf is packed with delicious lemony flavors and sprinkled with the perfect amount of poppy seeds. This easy to make sweet bread is great for breakfast, tea-time, or an after dinner dessert.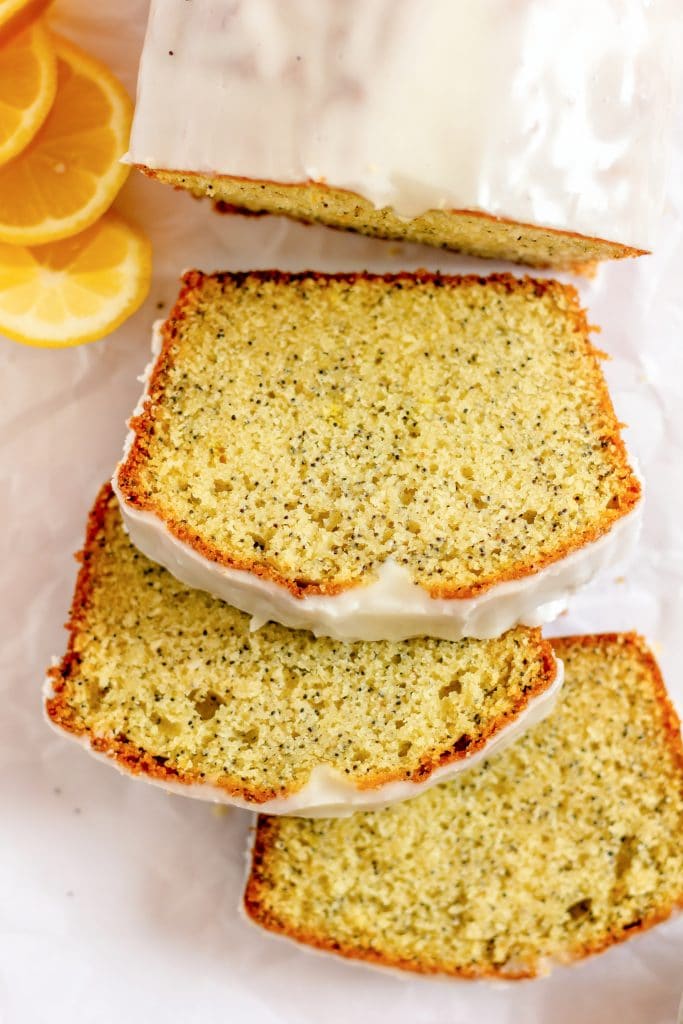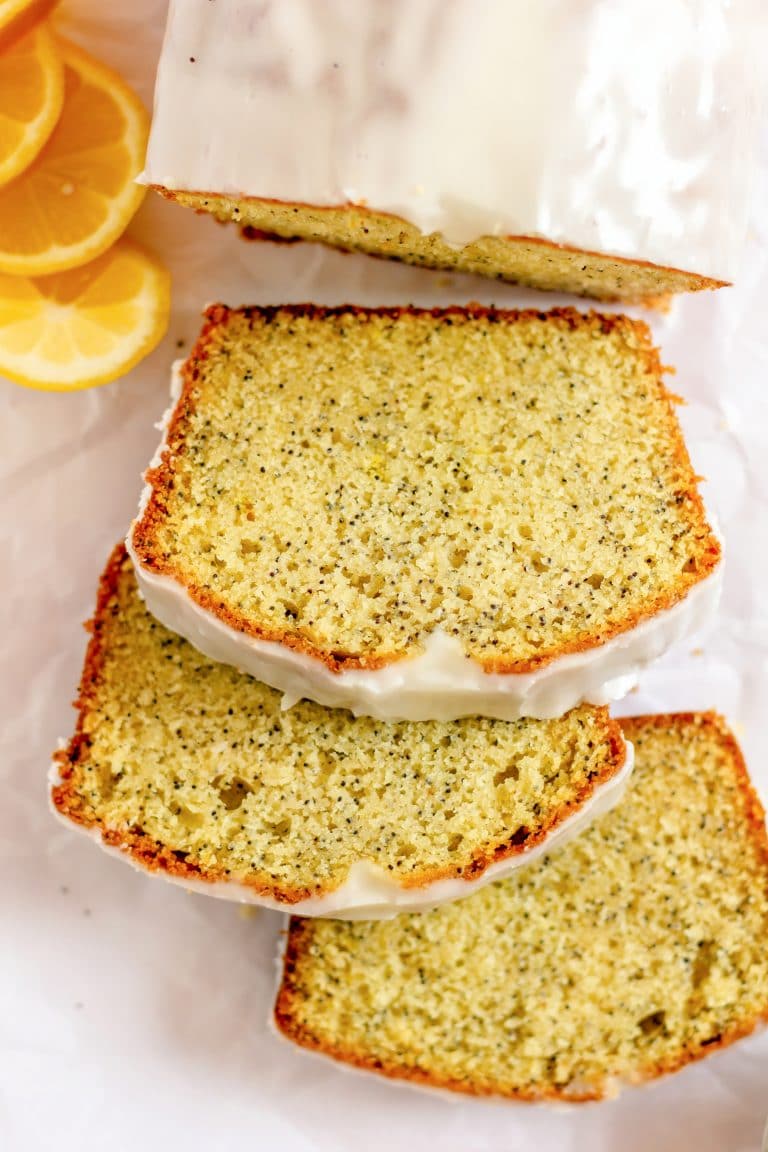 What is Lemon Poppy Seed Bread?
Similar to my Copycat Starbucks Lemon Loaf, this lemon poppy seed bread adds poppy seeds along with the zesty lemony flavor. Its light, fluffy texture is what makes it so delicious no matter when you eat it.
Lemon Poppy Seed bread is a quick bread. This means that instead of using yeast to make the bread, you use baking soda as a leavening agent. Quick breads bake up moist and fluffy without all the wait time. It's the perfect quick and easy treat.
Lemon Poppy Seed Loaf Ingredients
For this recipe, you will need ingredients for both the loaf and the icing. Here's what you'll need:
Sugar– Use your measuring cup to scoop and back the sugar.
Butter– Room temperature butter works better in baking. Let the butter sit on the counter for about 30-minutes.
Eggs– Use room temperature eggs for a fluffier lemon loaf.
Vanilla extract– I use pure vanilla extract, but you can use imitation vanilla as well.
Lemon– You will need the juice from one lemon as well as the zest. Zest the lemon before juicing. Keep 1 tablespoon out for the icing.
Milk– I used whole milk for this recipe, but you could use 2% if that's all you have. Additionally, you could use soy milk for dairy intolerances. You will need milk for both the loaf and the icing.
Flour– Do not pack the flour. Instead, use a spoon to scoop it into the measuring cup and scrape off the access with a butter knife.
Baking soda– This is what makes the bread rise. Do not substitute with baking powder.
Poppy seeds– You can find poppy seeds in the seasonings and spice section at your local grocery store.
Salt– A pinch of salt is all you need.
Powdered sugar– You will need powdered sugar for the icing. Because it's a fine sugar, it blends easier into the milk.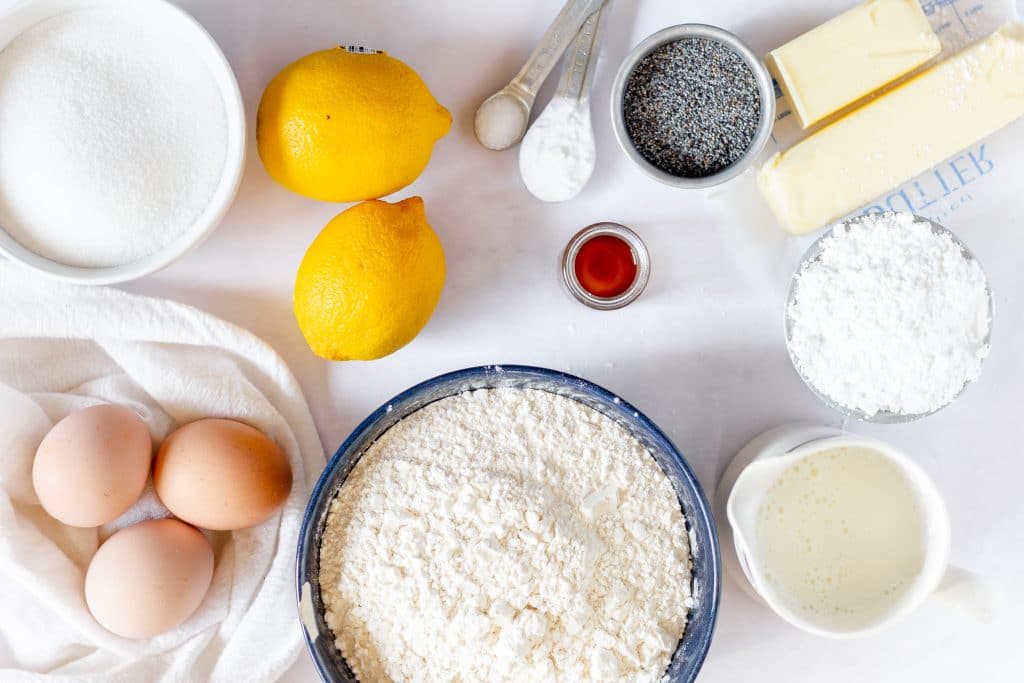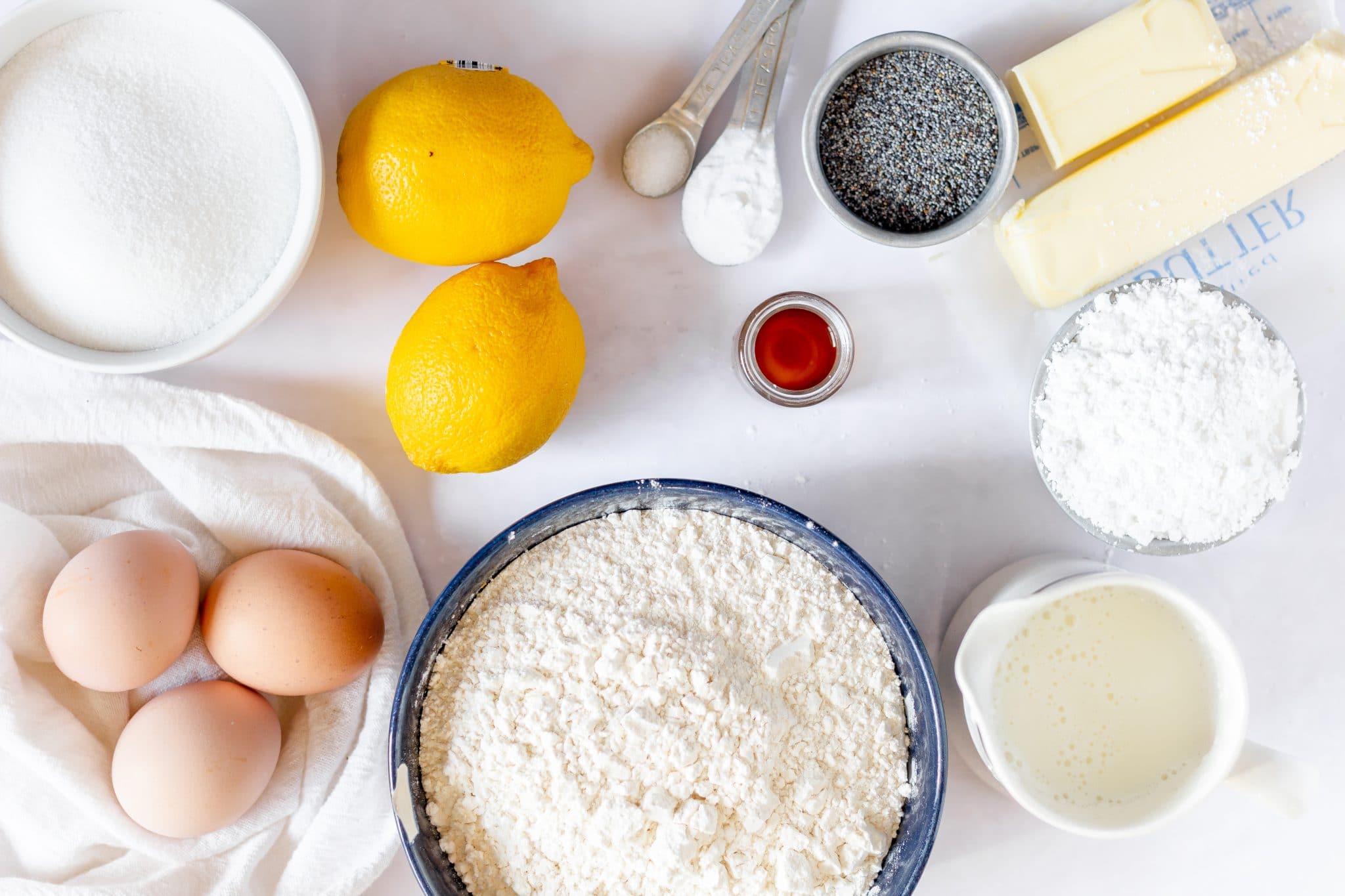 How to Make Lemon Poppy Seed Bread
This lemon poppy seed bread is quick and easy to make. It's perfect to whip up for an easy breakfast for the week.
Step 1: Preheat and Prep
First, preheat the oven to 350?, and grease a 9×5" loaf pan.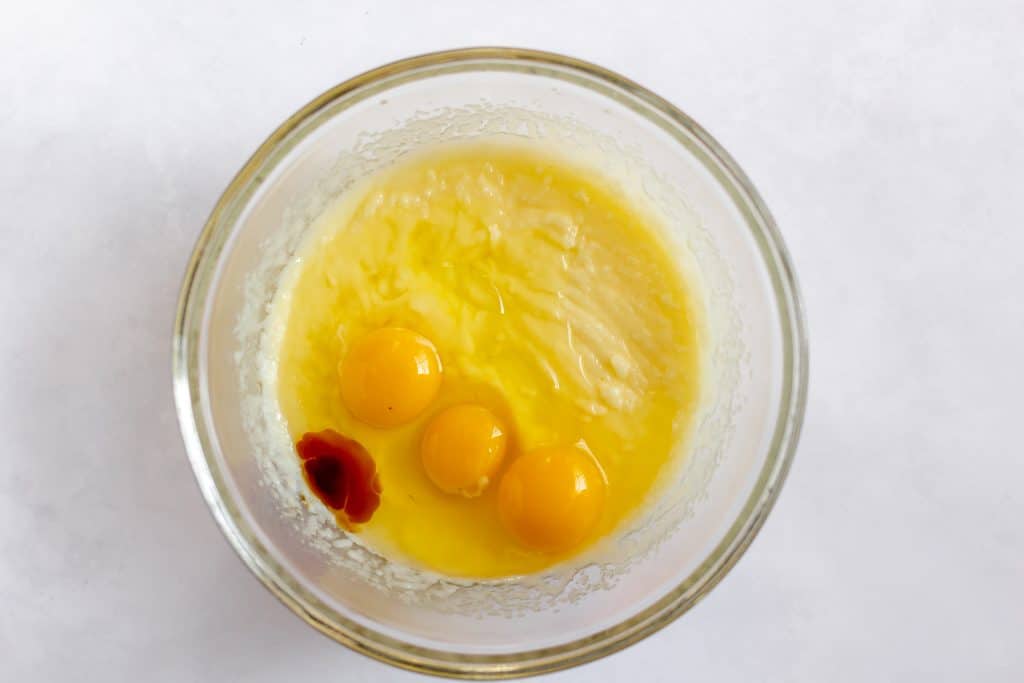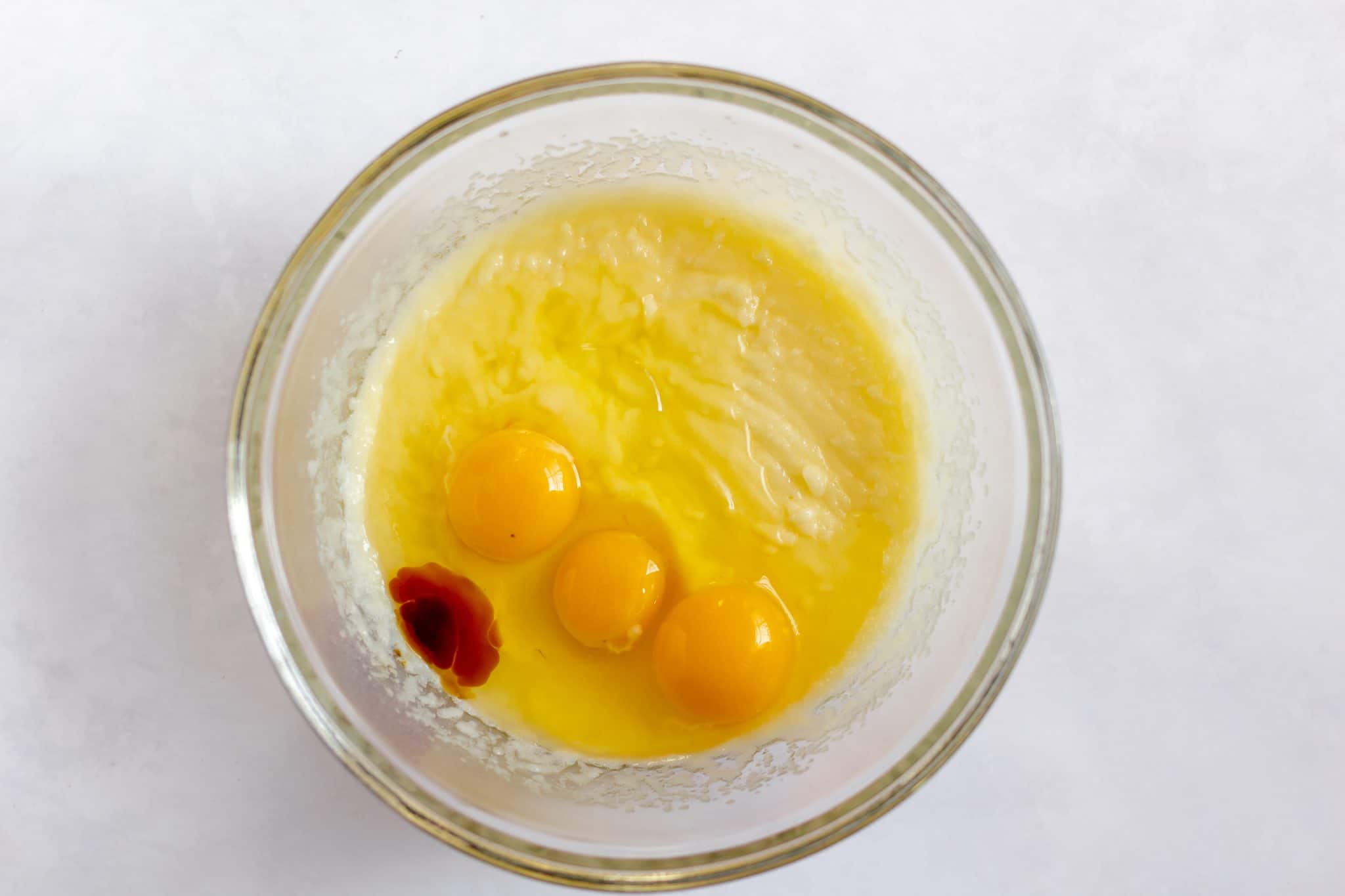 Step 2: Cream the Butter
In a large mixing bowl, cream together the butter and sugar for about 3-minutes.
Step 3: Add Eggs and Lemon
Add the eggs and vanilla and beat until combined. Add the lemon juice and zest, next and beat until incorporated.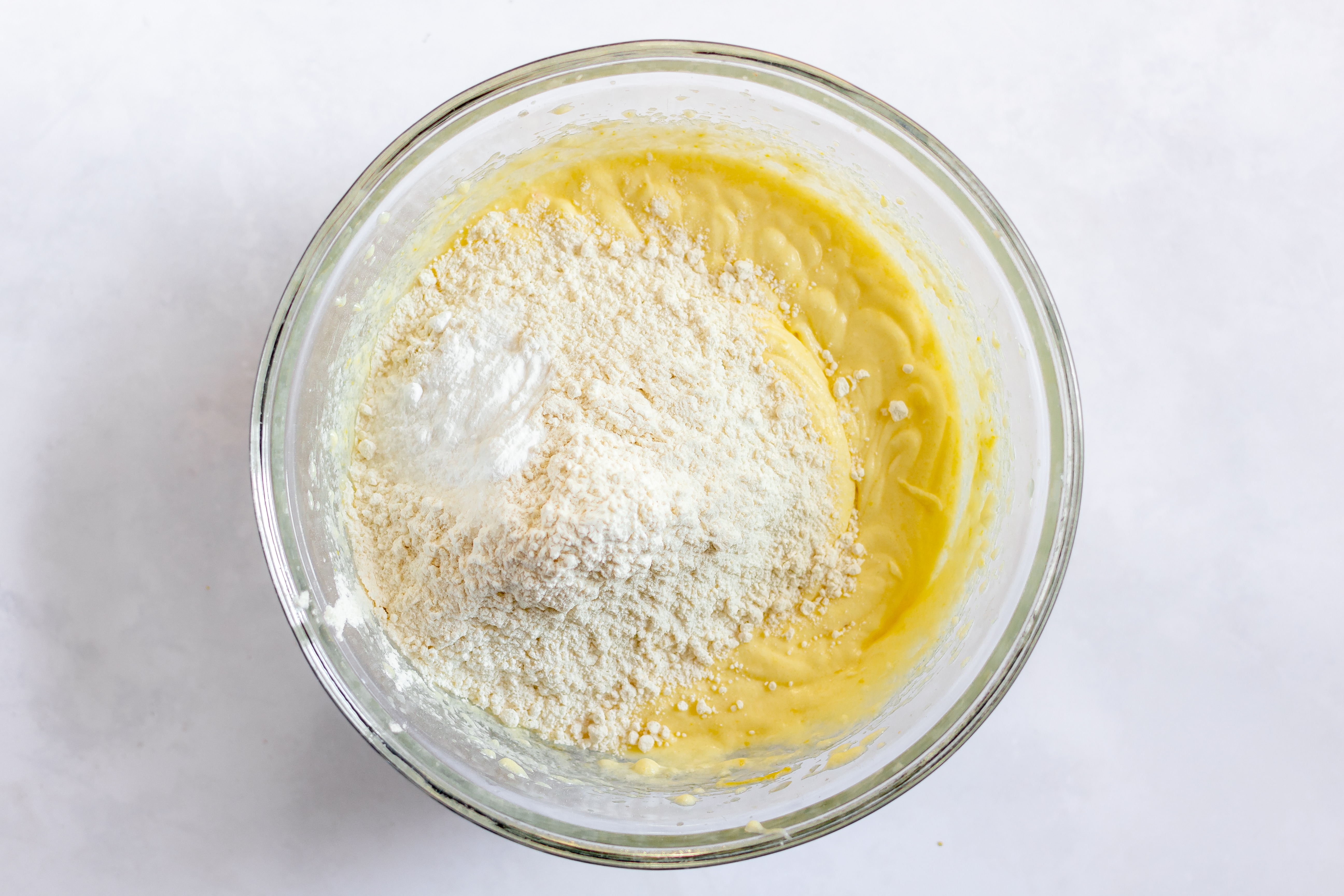 Step 4: Add the Dry Ingredients
Next, add ? of the flour, baking soda, and salt. Mix everything together until fully incorporated.
Step 5: Pour in Milk and More Flour
Mix in half of the milk. Then, add another third of the flour. Mix everything until combined.
Step 6: Repeat Step 5
Repeat adding the remaining milk and flour until everything is fully incorporated.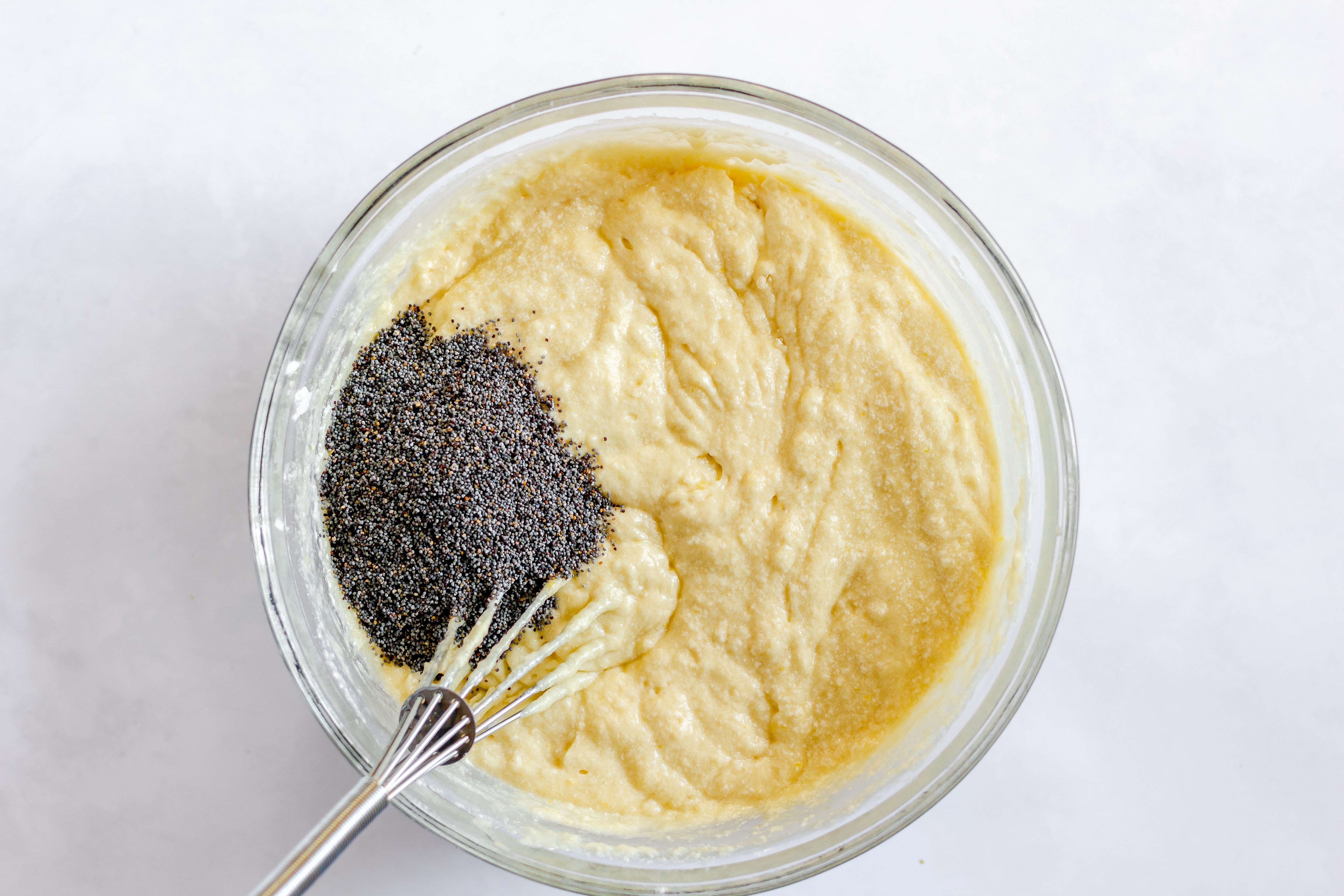 Step 7: Add the Poppy Seeds
Gently stir in the poppy seeds, but don't overmix the batter.
Step 8: Bake Your Lemon Poppy Seed Loaf
Pour the batter into the loaf pan and bake it in the center of the oven for 45-60 minutes.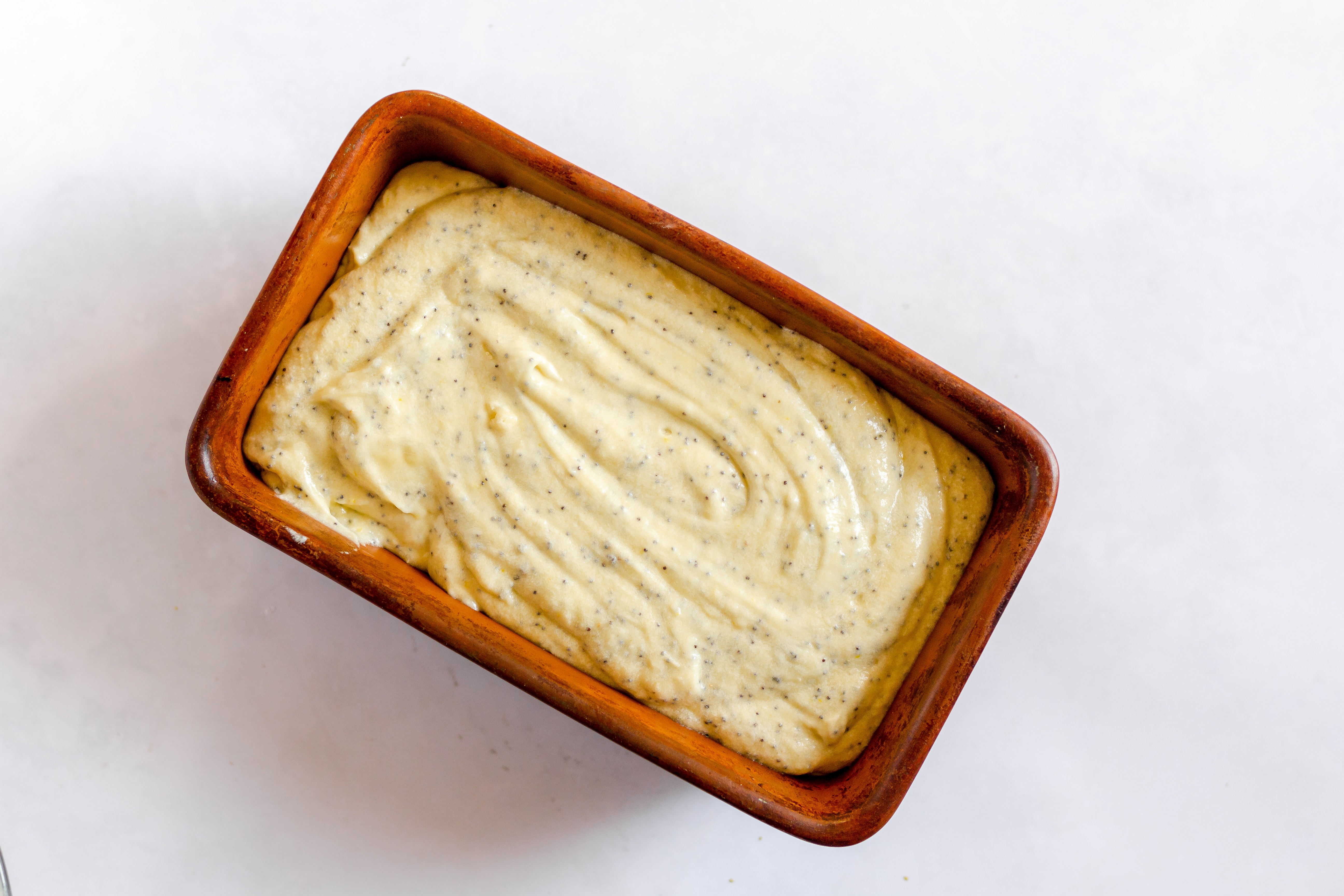 Step 9: Let the Loaf Cool
Next, remove the loaf from the oven and allow it to cool in the pan for 10-minutes. Then, run a butter knife along the edges of the pan to loosen the loaf, and place it on a cooling rack.
Step 10: Make the Icing
To make the icing, whisk the milk, powdered sugar, and lemon juice together until smooth. The icing should be thin.
Drizzle the icing over the loaf and enjoy!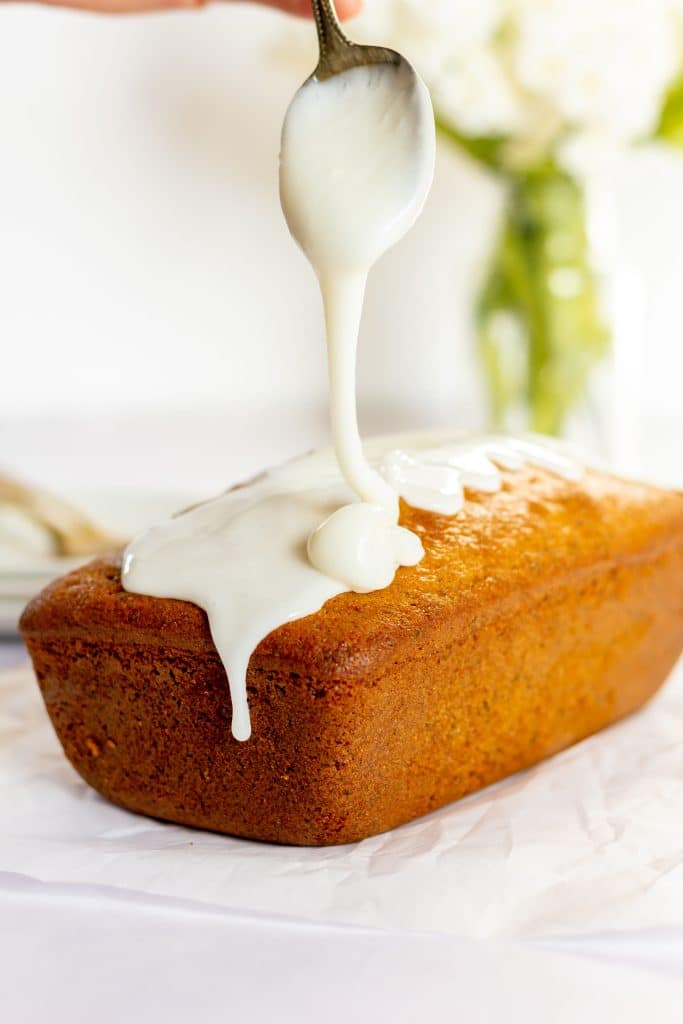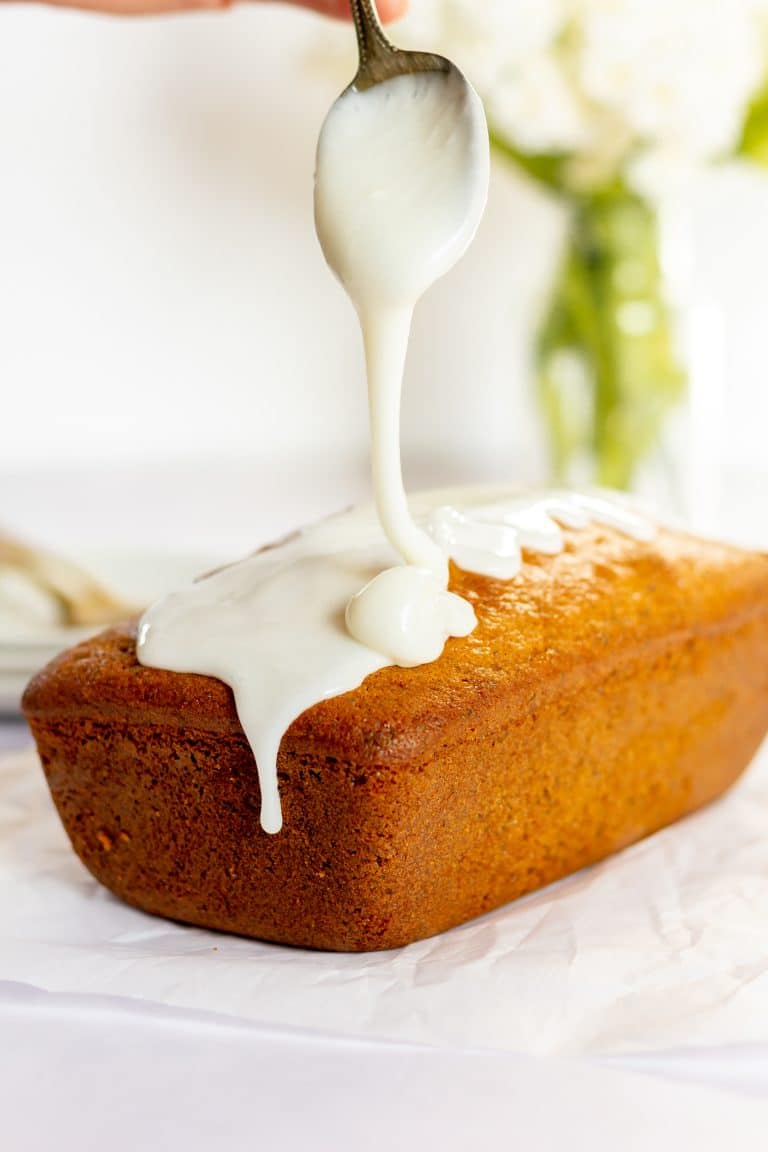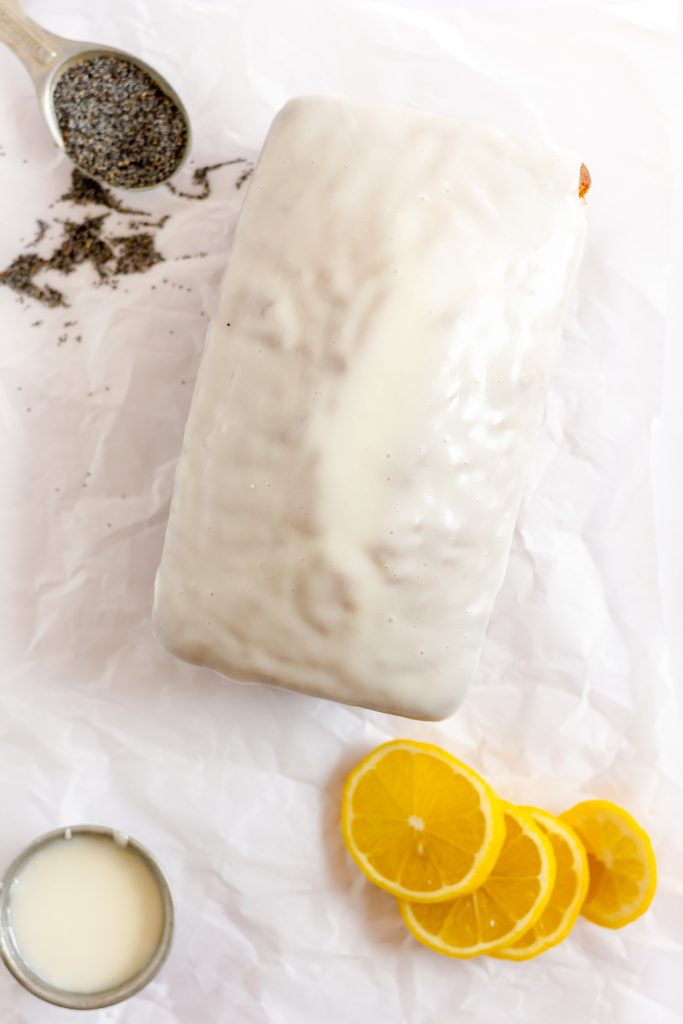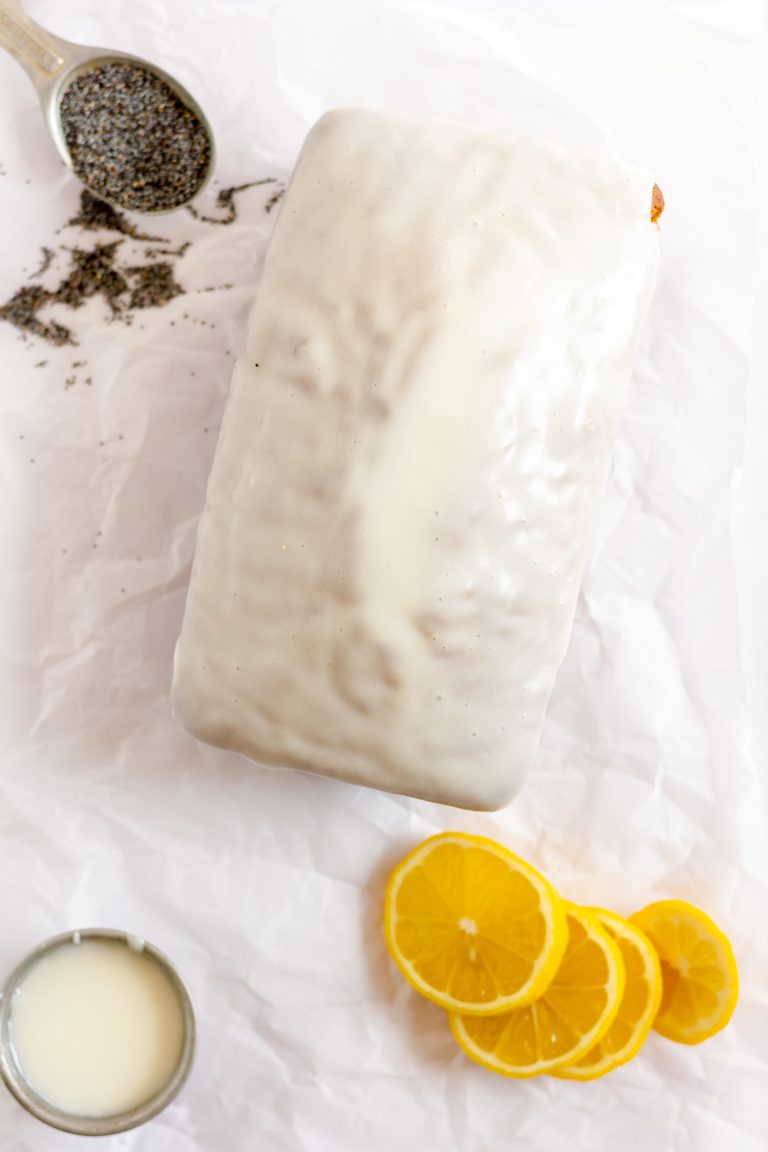 Why is My Lemon Quick Bread Cracked on Top?
This is normal! It happens because the top cooks first since it is exposed to the heat of the oven. As the middle of the loaf bakes and expands, it causes the no longer flexible top to crack. Simply drizzle it with icing to take away from the crack.
Should You Soak Poppy Seeds Before Baking?
Yes! In fact, soaking the poppy seeds before baking softens their tough outer coating. This allows the flavors to be more easily released while baking. Simply soak them in hot milk, water, or oil for about 30-minutes.
Do Poppy Seeds Add Flavor?
Yes. Poppy seeds add a slightly nutty, sweet and spicy flavor to your bread. Additionally, they add a crunchy texture.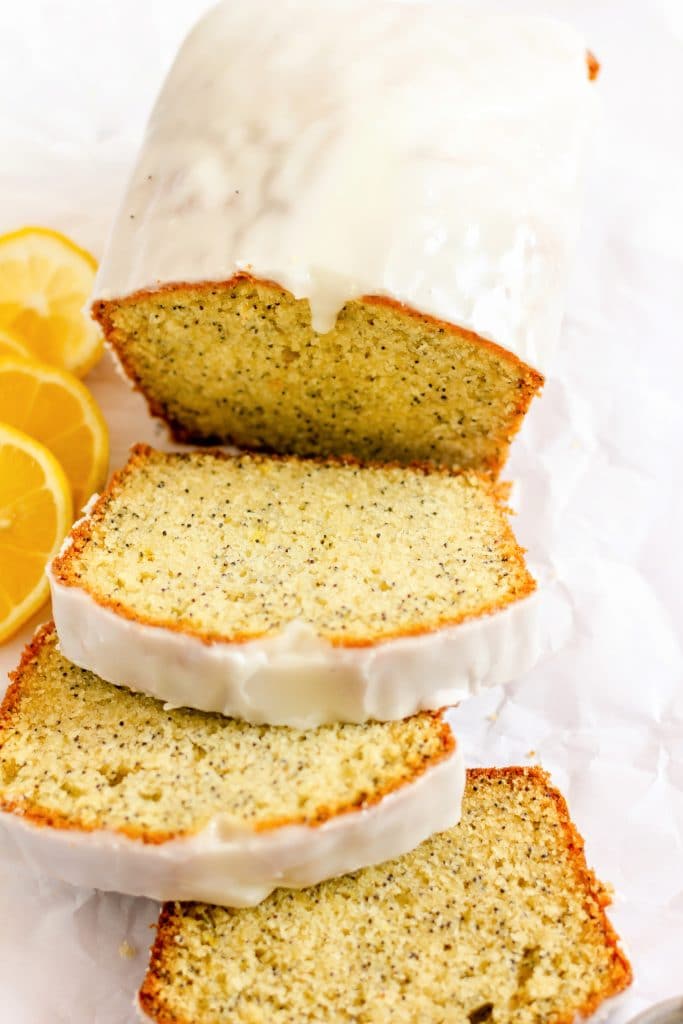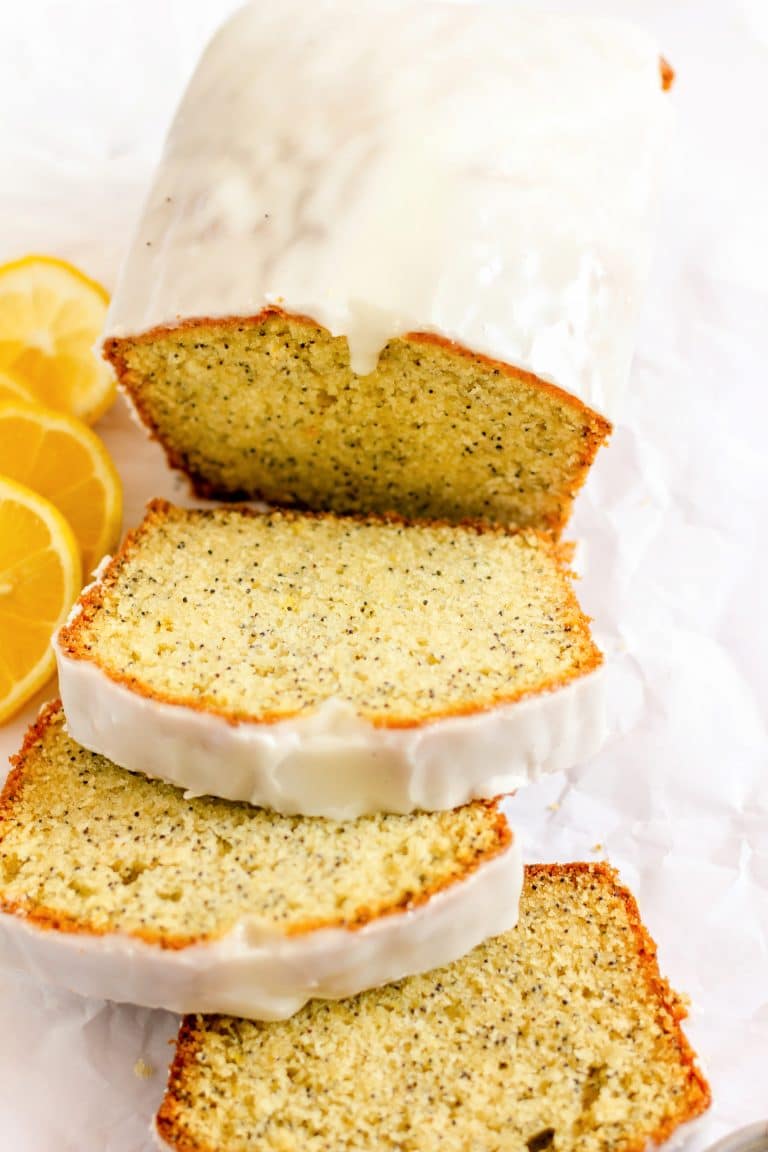 Lemon Poppy Seed Tips and Tricks
Use room temperature ingredients. For best results in baking bread, it's always best to use room temperature eggs and butter.
Grease the pan well. You don't want your lemon poppyseed loaf to stick to the sides of the pan. Be sure to grease the pan liberally.
Cream the butter and sugar well. You want them to look pale and fluffy before adding the remaining ingredients.
Do the toothpick test. Once the loaf is done, insert a toothpick into the center of the loaf. If it comes out clean, it's done.
The icing should be thin. Icing should be thin enough to pour slowly. Add a few extra drops of milk, or teaspoons of powdered sugar to achieve desired consistency.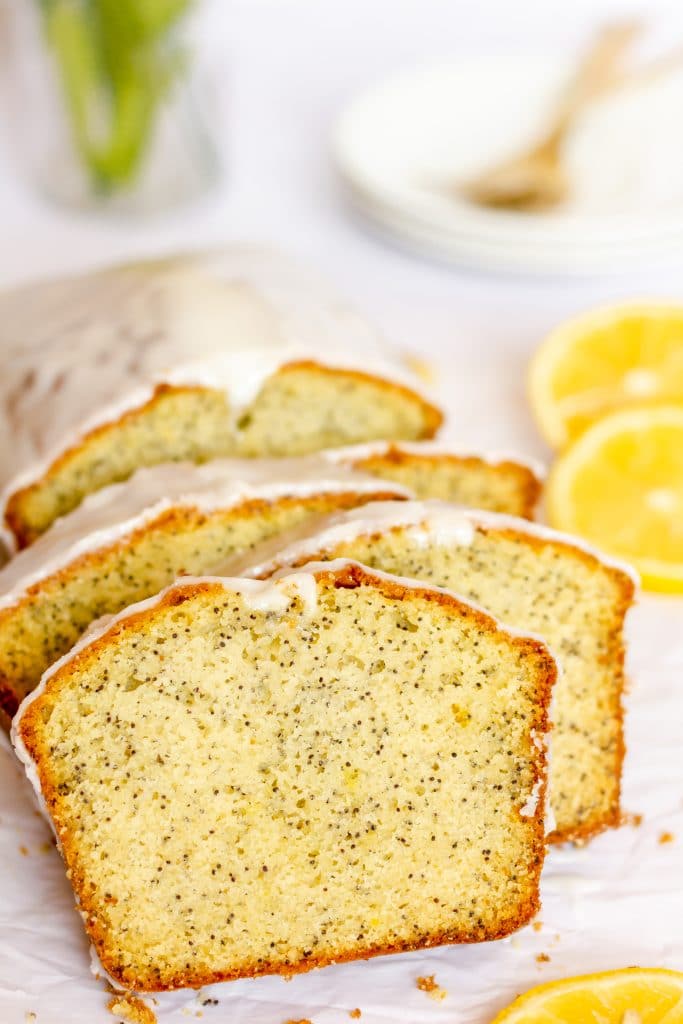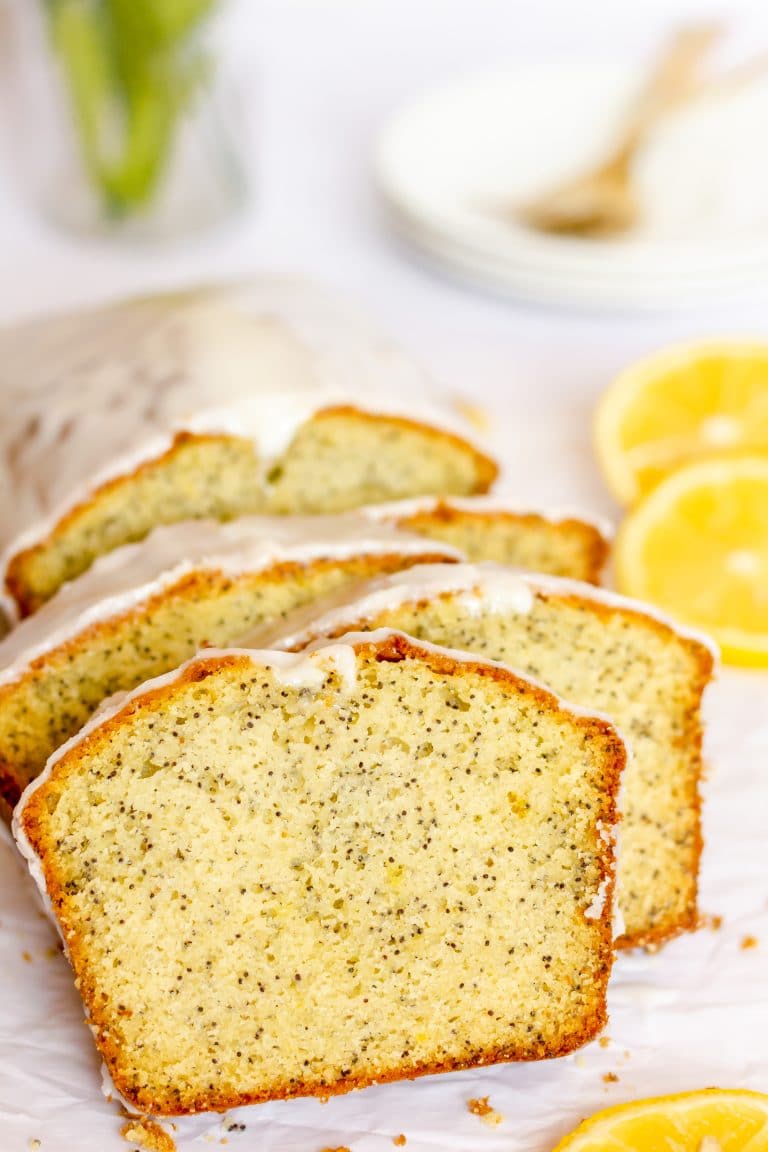 How to Store Leftovers
Do not refrigerate your lemon loaf. Instead, wrap it loosely with paper towels and place it in a ziploc bag on the counter. This will keep your loaf moist and fresh.
Can I Freeze It?
Yes, you can. Wrap your lemon poppyseed loaf tightly in plastic wrap, and then wrap it in aluminum foil. Or, place it in a freezer bag or airtight container. You can freeze the loaf for up to 3-months.
Other Lemon Recipes to Try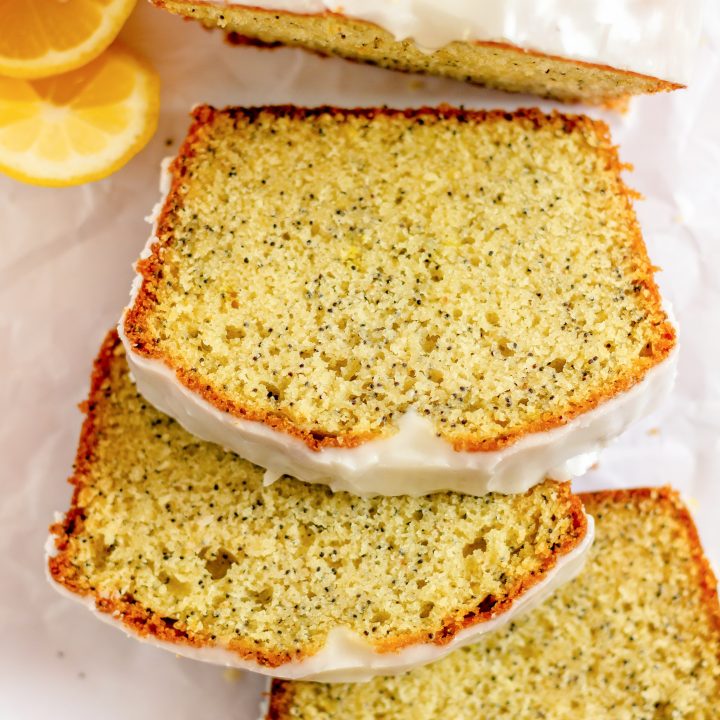 Lemon Poppy Seed Bread
Additional Time:
10 minutes
Total Time:
1 hour
30 minutes
Make a decadent lemon poppy seed quick bread perfect for breakfast or a snack.
Ingredients
Ingredients:
1 cup sugar
¾ cup butter
3 eggs
1 teaspoon vanilla extract
¼ cup lemon juice (juice of 1 large lemon)
Zest from one lemon (about a Tablespoon)
¾ cup of milk
2 cups flour
1 teaspoon baking soda
¼ teaspoon salt
2 Tablespoon poppy seeds
Icing:
1 cup powdered sugar
1 Tablespoon lemon juice
1 Tablespoon milk
Instructions
Preheat oven to 350º, and grease a 9x5" loaf pan
In a large bowl, cream butter and sugar together until pale and fluffy (about 3 minutes)
Add eggs and vanilla extract and beat together
Add lemon juice and zest, and beat until incorporated
Add ⅓ of the flour, plus the baking soda and salt
Mix together
Add half of the milk, and mix
Add another third of the flour, and again mix until combined
Repeat with remaining milk and flour, combining until just blending
Stir in poppy seeds
Pour batter into pan and bake in center of oven for 45-60 minutes until a toothpick comes out clean when inserted into the center.
Remove from oven and let cool ten minute before running a butter knife along edges of pan to loosen, removing from pan, and cooling completely on a wire rack
For the icing, whisk all ingredients together until smooth. Icing should be thin enough to pour slowly. Add a few extra drops of milk, or teaspoons of powdered sugar to achieve desired consistency.
Drizzle over cake
Did you make this recipe? I'd love for you to leave a review in the recipe card above or the comment below. Want to make it later? Pin it to your favorite dessert board! THANK YOU for the support!