Looking for the perfect Easter dessert? Check out this super easy carrot sheet cake!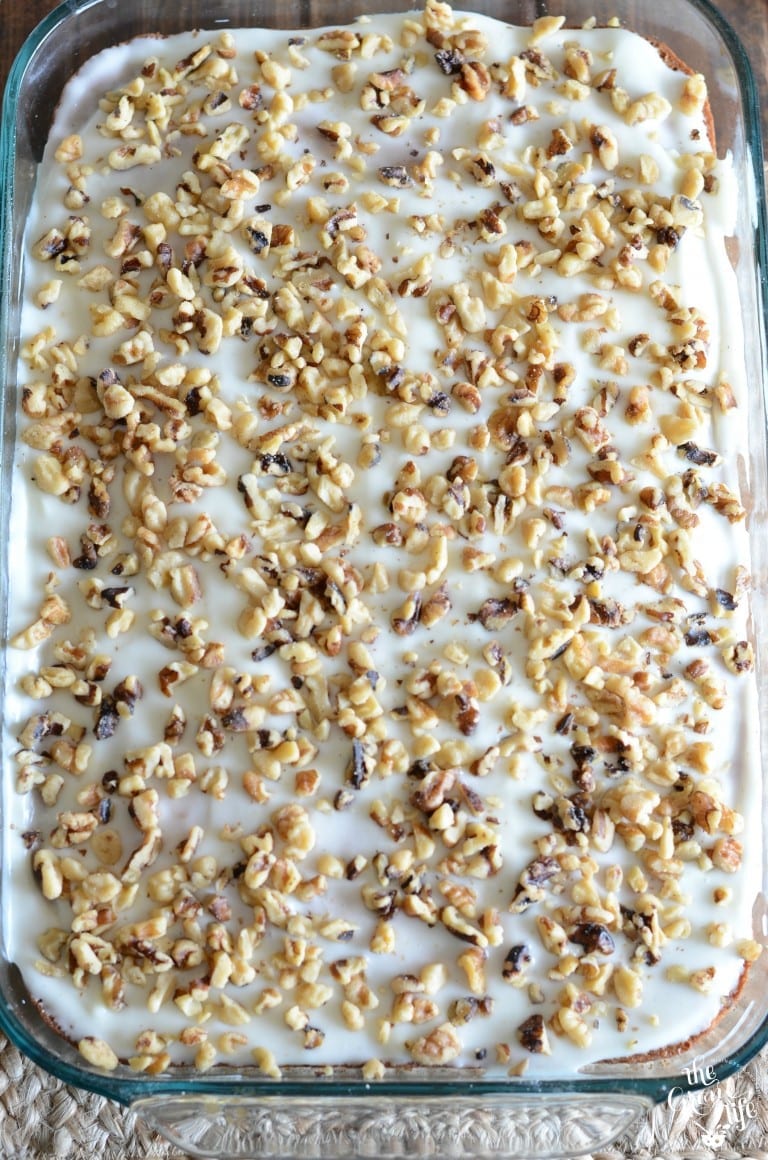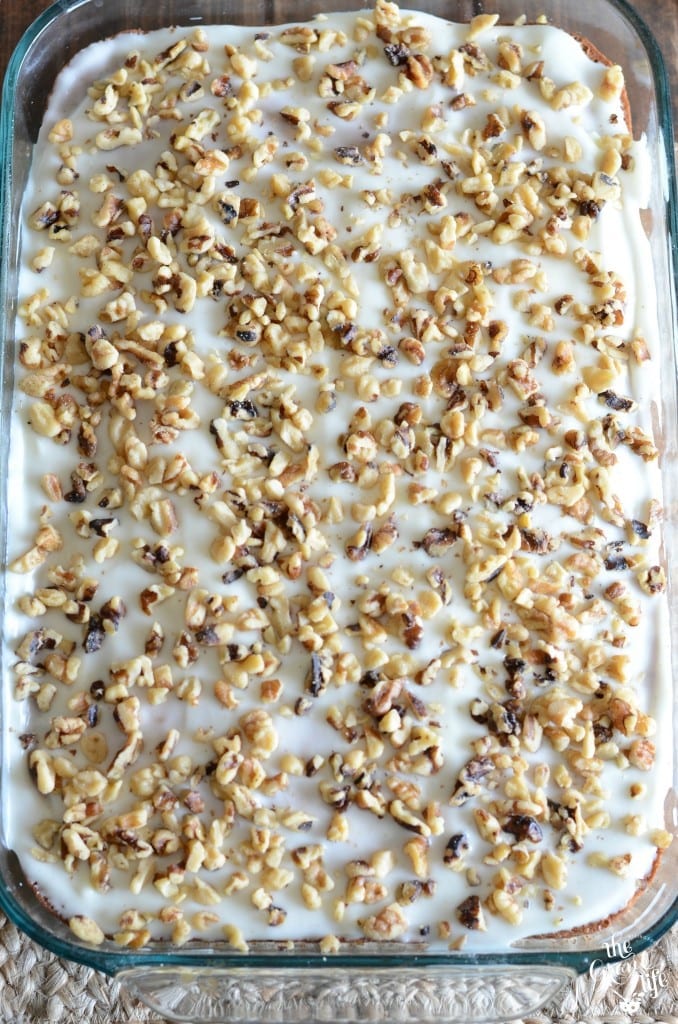 Hey yall! Are you ready for Easter? Ha! Me either! It's hard for me to believe that it's coming – this month has just flown by! Everyone always takes a big sigh of relief after the holiday rush but we have 3 birthdays, New Years and Easter right after Christmas. Not complaining! I love it.
I love planning the kids parties, hiding gifts and of course cooking for the big day. I always try to have at least one or two homemade items at the party. Sometimes its the cake, sometimes its the meal.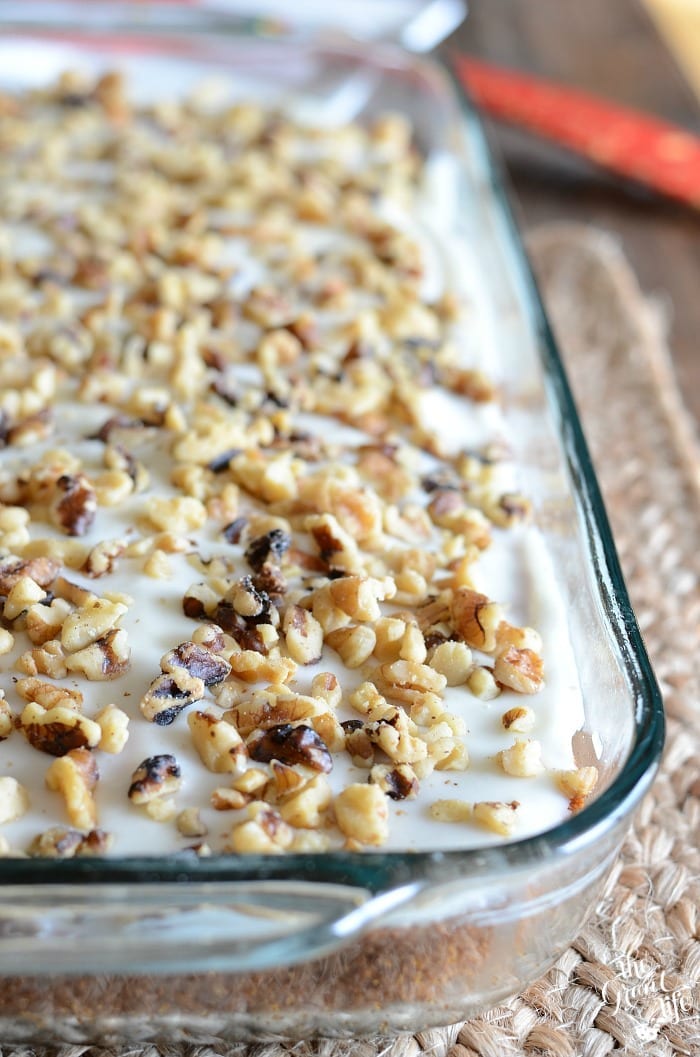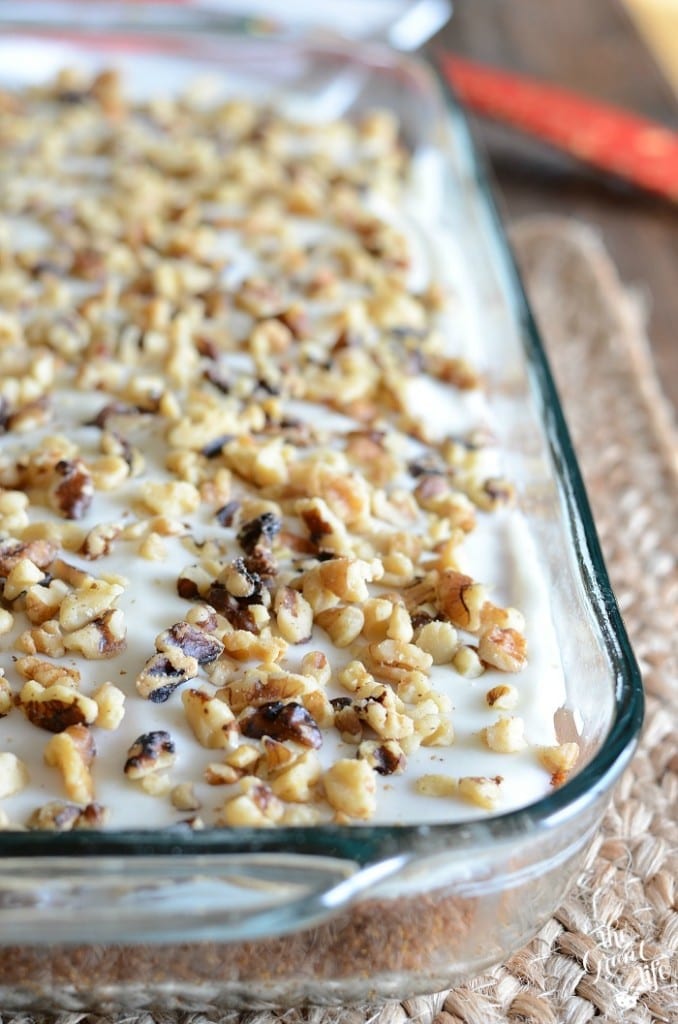 For Ryley's party last month I bought the cake but we had homemade pizza. I say "we" but the kids are the ones who made them. We lined them up, set out all the ingredients and had them make their own personal pizza. It was neat to watch them create their own.
Some kids had tons of cheese or pepperoni and then some kids went light on their toppings. Some made smiley faces with their pepperoni and some didn't want any at all. It was fun to watch them use their little imaginations on their pizzas.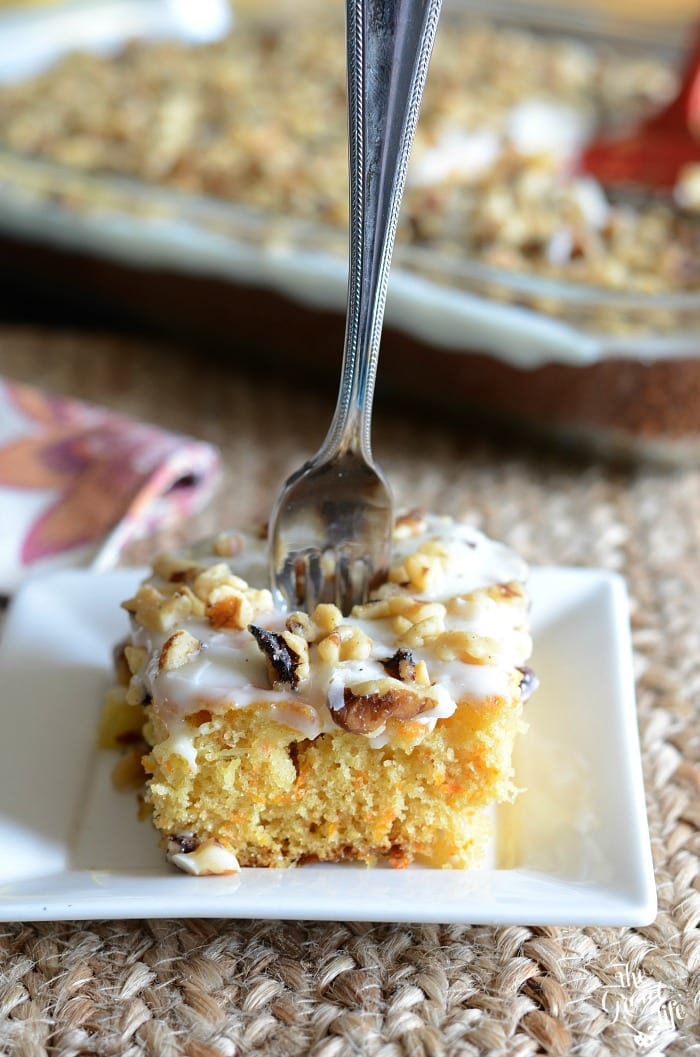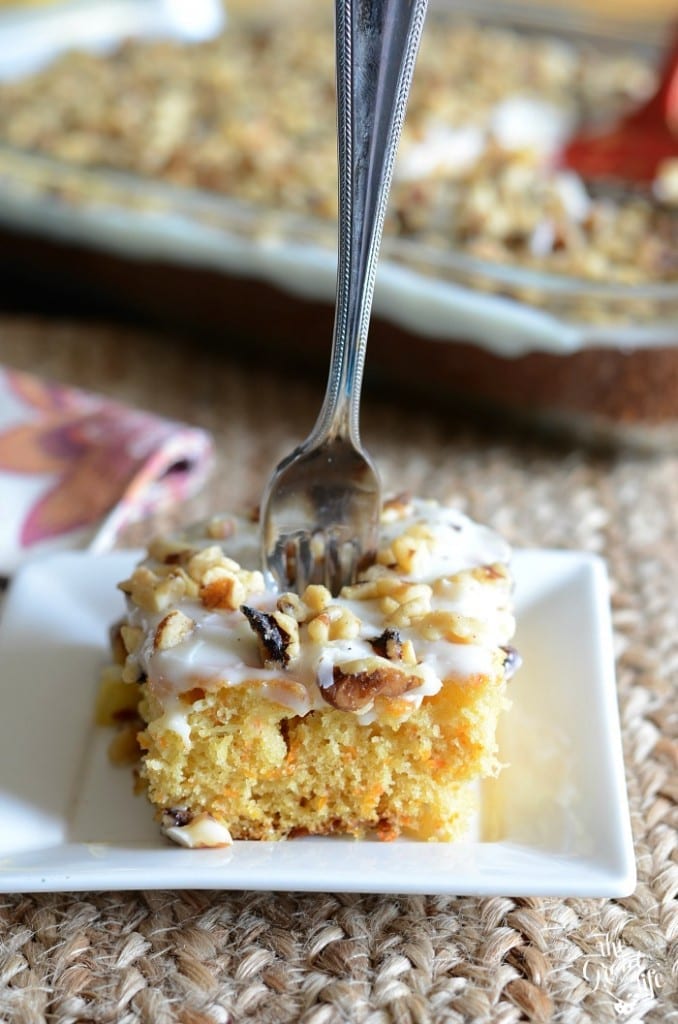 Avery wants a Star Wars themed party for his birthday in April so I'll probably do his cake for him. Or make a light saber out of cupcakes. Something fun. I haven't planned it out yet because I am thinking about Easter at the moment. Ya know – egg hunts, Easter baskets and of course Easter dinner!
And if I had to pick something to make for dessert it would for sure be this carrot sheet cake! I love carrot cake and it's perfect for Easter time. Plus, it's so easy to toss together and there's no stress over making the perfect layer cake. Or making sure your cake comes out of the bundt pan. Just an easy peasy sheet cake covered in cream cheese frosting.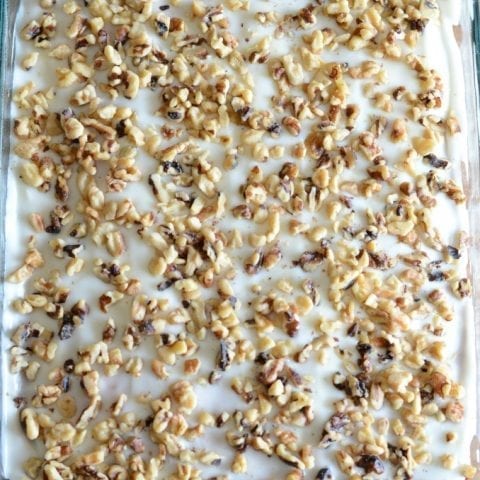 Carrot sheet cake
Ingredients
2 cups flour
2 teaspoons baking soda
1/2 teaspoon salt
2 teaspoons ground cinnamon
3 large eggs
2 cups sugar
3/4 cup vegetable oil
3/4 cup buttermilk
2 teaspoons vanilla extract
2 cups grated carrot
1 (8 oz) can crushed pineapple, drained
1 cup chopped pecans or walnuts
For the frosting:
1 cup butter, softened
1 (8 oz) package cream cheese, softened
3 cups powdered sugar
1 1/2 teaspoons vanilla extract
1 tablespoon milk, if needed
Pecans or walnuts for topping, optional
Instructions
Preheat your oven to 350 and spray cooking spray into a 9x13 baking dish.
Mix together the flour, baking soda, salt and cinnamon in a large bowl.
In a stand mixer or with a handheld, beat the eggs, sugar, vegetable oil, buttermilk and vanilla extract until smooth and creamy. Add the flour mixture and mix until blended.
Fold in the carrot, pineapple and nuts.
Pour into prepared pans and bake for 25-30 minutes, or until a toothpick comes out clean in the center. Remove and allow to cool.
For the frosting - beat together the butter and cream cheese until smooth. Mix in the powdered sugar. Add the vanilla extract. Add some amounts of the milk if too thick to reach your desired consistency.
Spread over the cooled cake and top with additional pecans or walnuts.
Enjoy!
Like this post? Be sure to check out: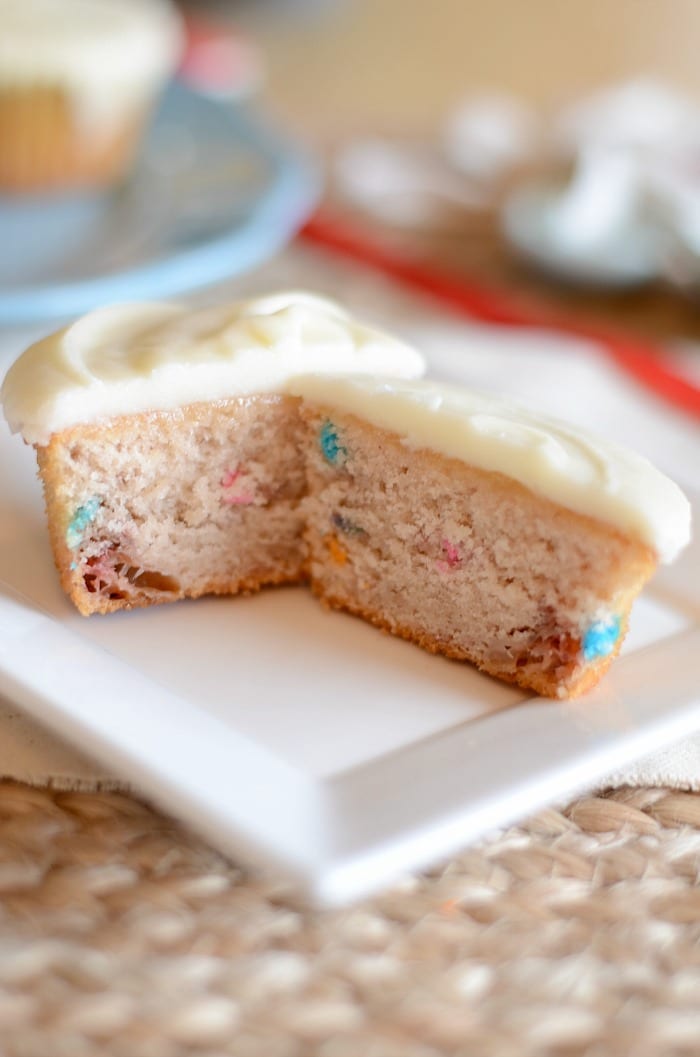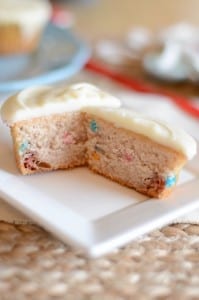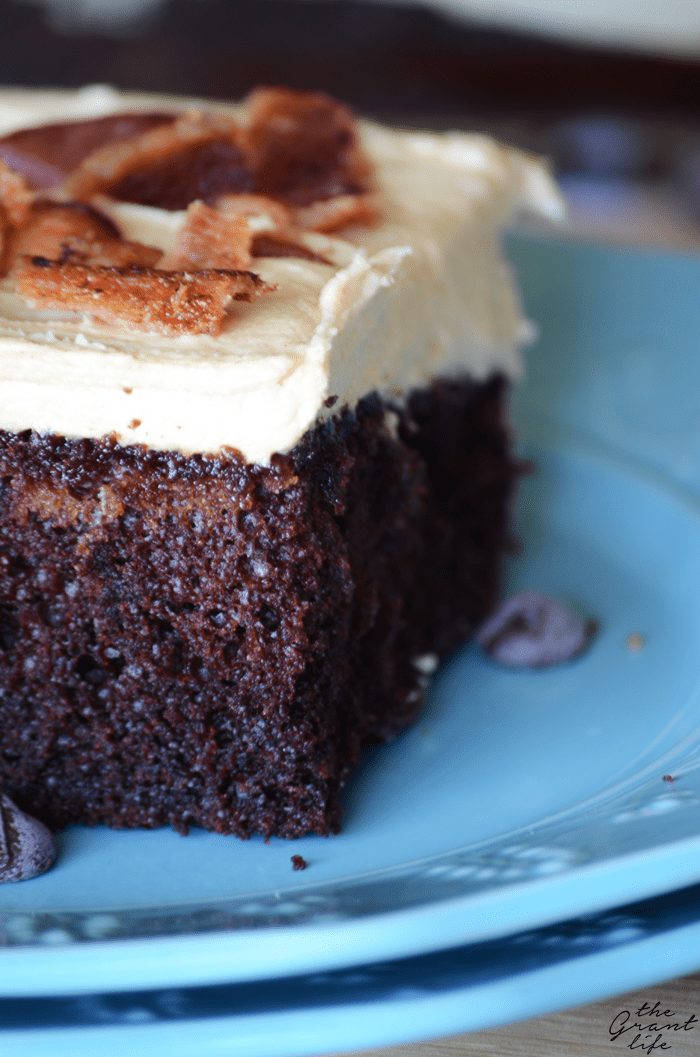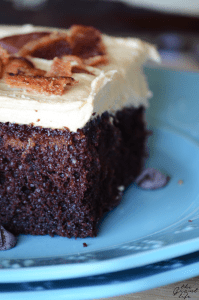 Chocolate peanut butter bacon cake
Like it? PIN IT!