Looking for an easy way to prepare cube steaks? Look no further than your slow cooker! Cube steaks are a budget-friendly cut of meat that can be easily cooked in a variety of ways. In this recipe, we'll show you how to make delicious and tender cube steaks using your slow cooker.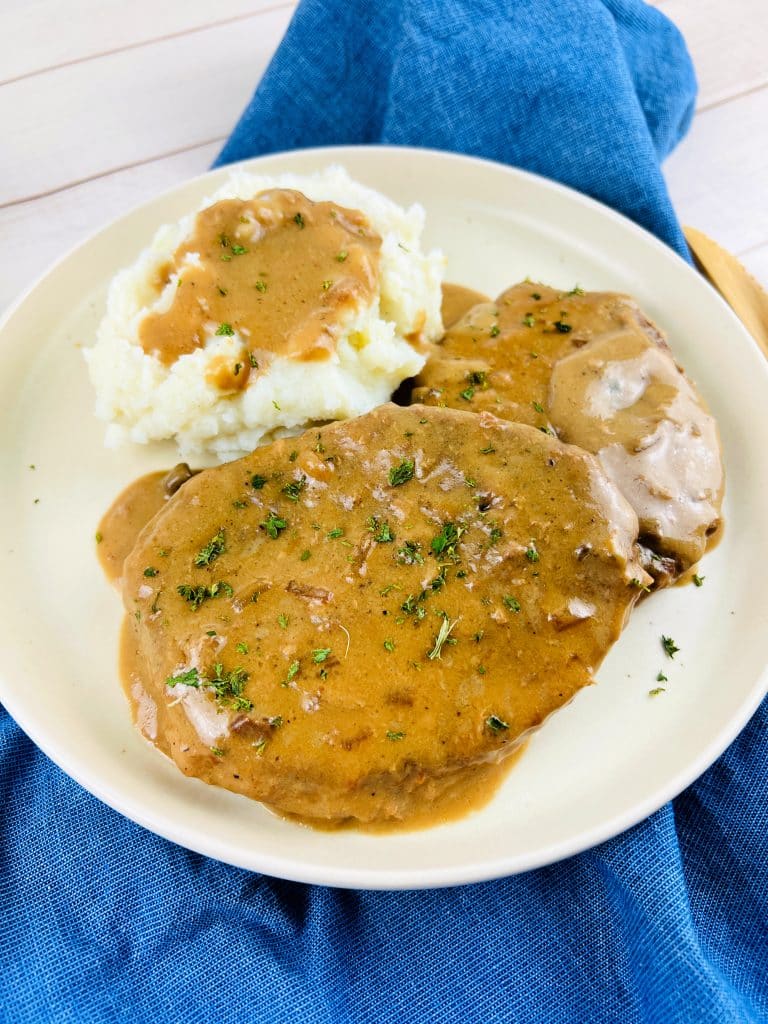 Using my slow cooker to be able to create a whole meal on a busy day is the best thing ever. You can prep everything before leaving and come home to a deliciously tender meal. These slow cooker cube steaks are no exception! With only a few minutes prep, you will be enjoying a hot and tender dinner in the evening.
What are Slow Cooker Cube Steaks
Slow Cooker Cube Steaks are a type of steak that is cut into small, square-shaped pieces. The name "cube steak" comes from the fact that the meat is cut into cubes, which helps it cook more evenly and quickly. Cube steaks are often used for dishes such as stews, stir-fries, or fajitas, as they are relatively lean and tenderize well when cooked slowly.
One of the benefits of using a slow cooker to prepare cube steak is that it allows you to infuse the meat with flavor by cooking it in a variety of sauces or seasonings. Additionally, slow cookers help to tenderize the meat, making it more juicy and flavorful.
Slow Cooker Cube Steak Ingredients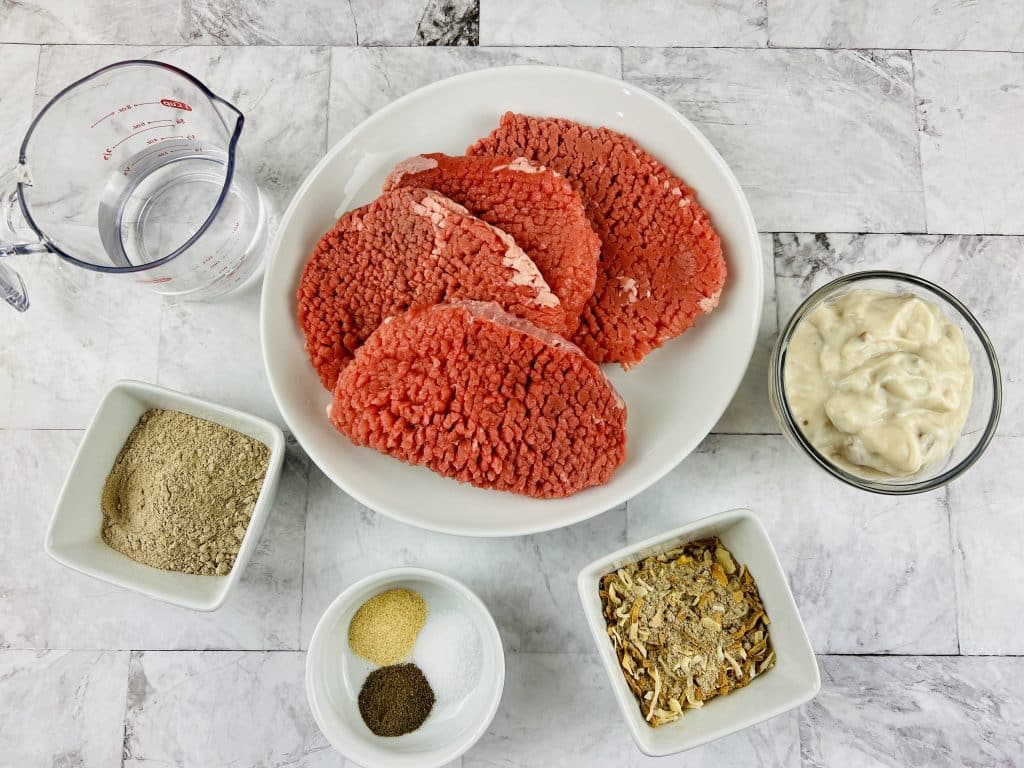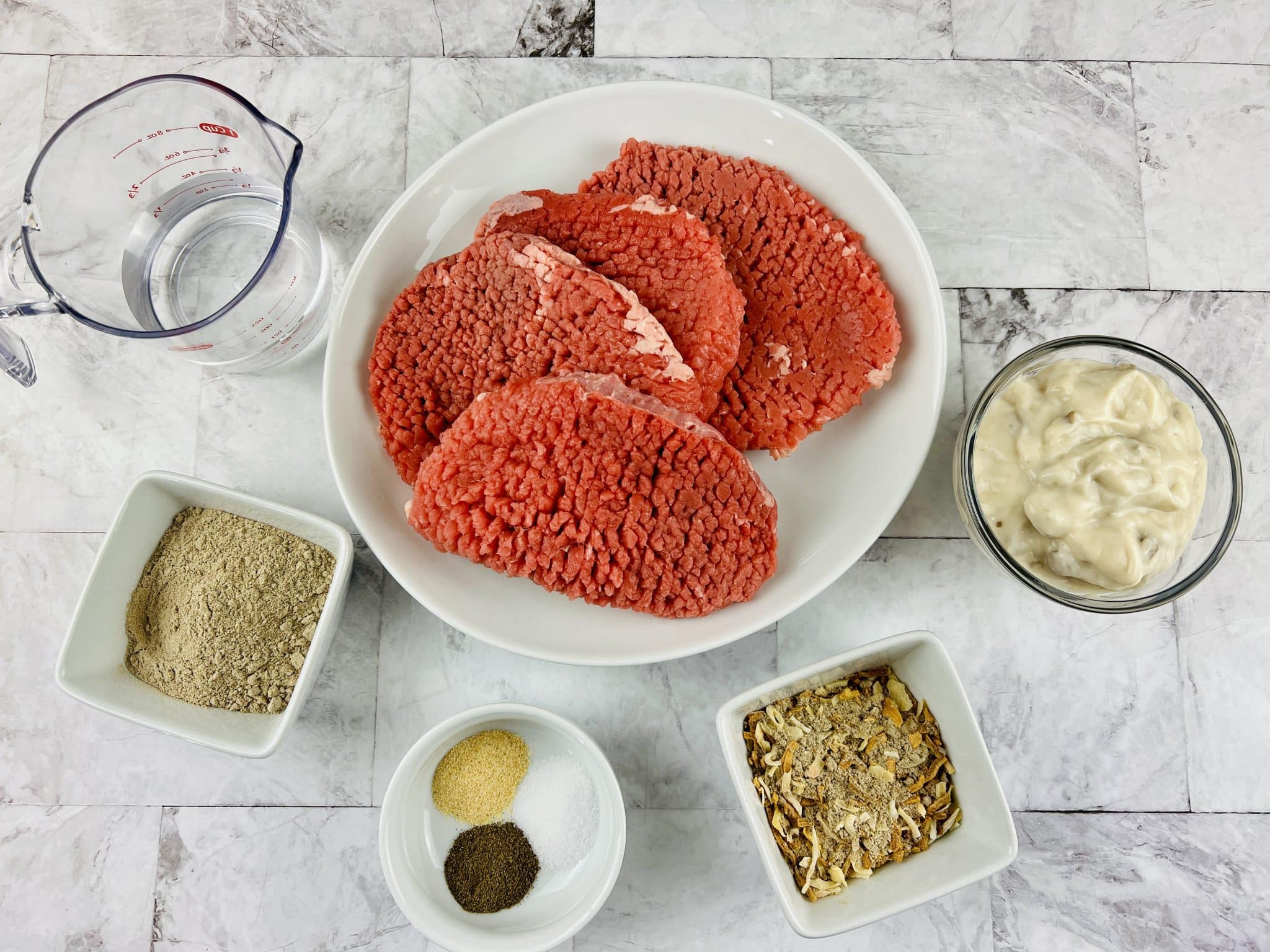 You won't need many ingredients for this easy recipe. Here's what you'll need:
Cube steak: When shopping for cube steak, be sure to look for cuts that are not too thick or thin; otherwise, they may not cook evenly in the slow cooker.
Garlic powder: Garlic powder is always a great seasoning for meats. It really brings out the flavors of the cube steak.
Salt & pepper: You'll season the cube steaks on each side with salt and pepper.
Onion soup mix: This mix is packed with seasonings including onion flakes, beef bullion granules or paste, onion powder, parsley, celery seed, paprika, & black pepper.
Brown gravy mix: The gravy makes these steaks nice and tender when mixed with the onion soup mix and cream of mushroom soup.
Cream of mushroom soup: Cream of mushroom soup adds a thick and creaminess to your sauce.
Water: You will need some water so that the gravy and soup mix are thinned to perfection. If you prefer, you could use beef broth for additional flavor.
How to Make Cubed Steak in the Crock Pot
All you have to do with crock pot cube steaks is season, and let the crock pot do the work! Follow the simple steps below.
Step 1: Season the Steaks
Season the cube steaks with garlic powder, salt, and pepper on both sides. Then, set them to the side.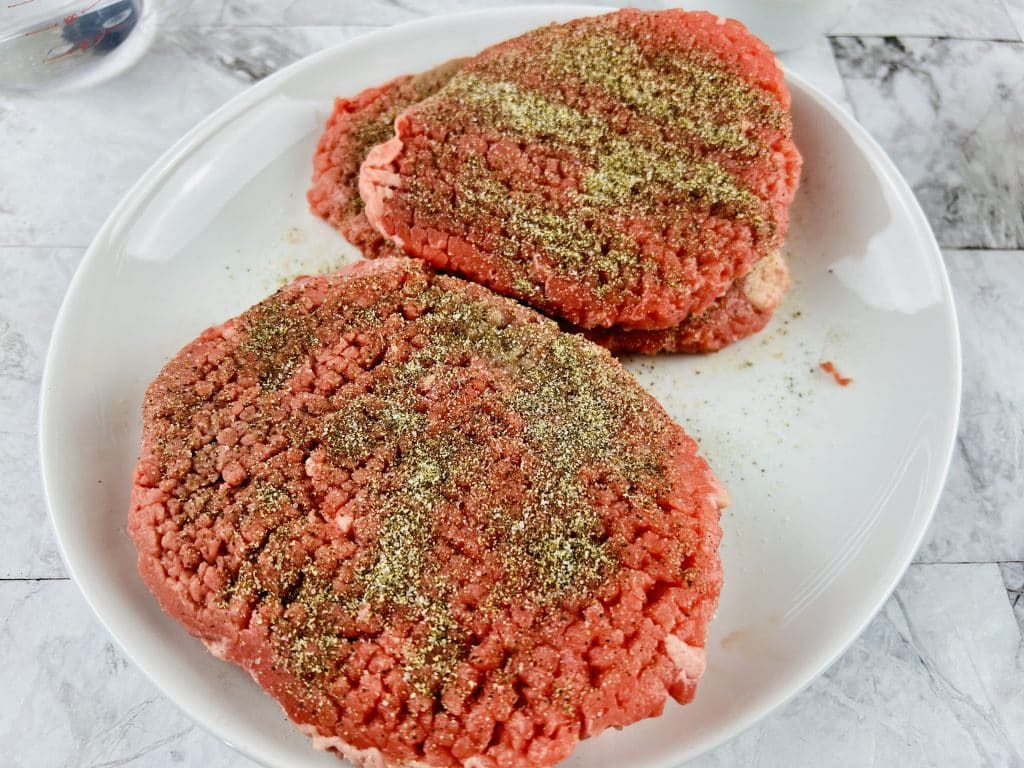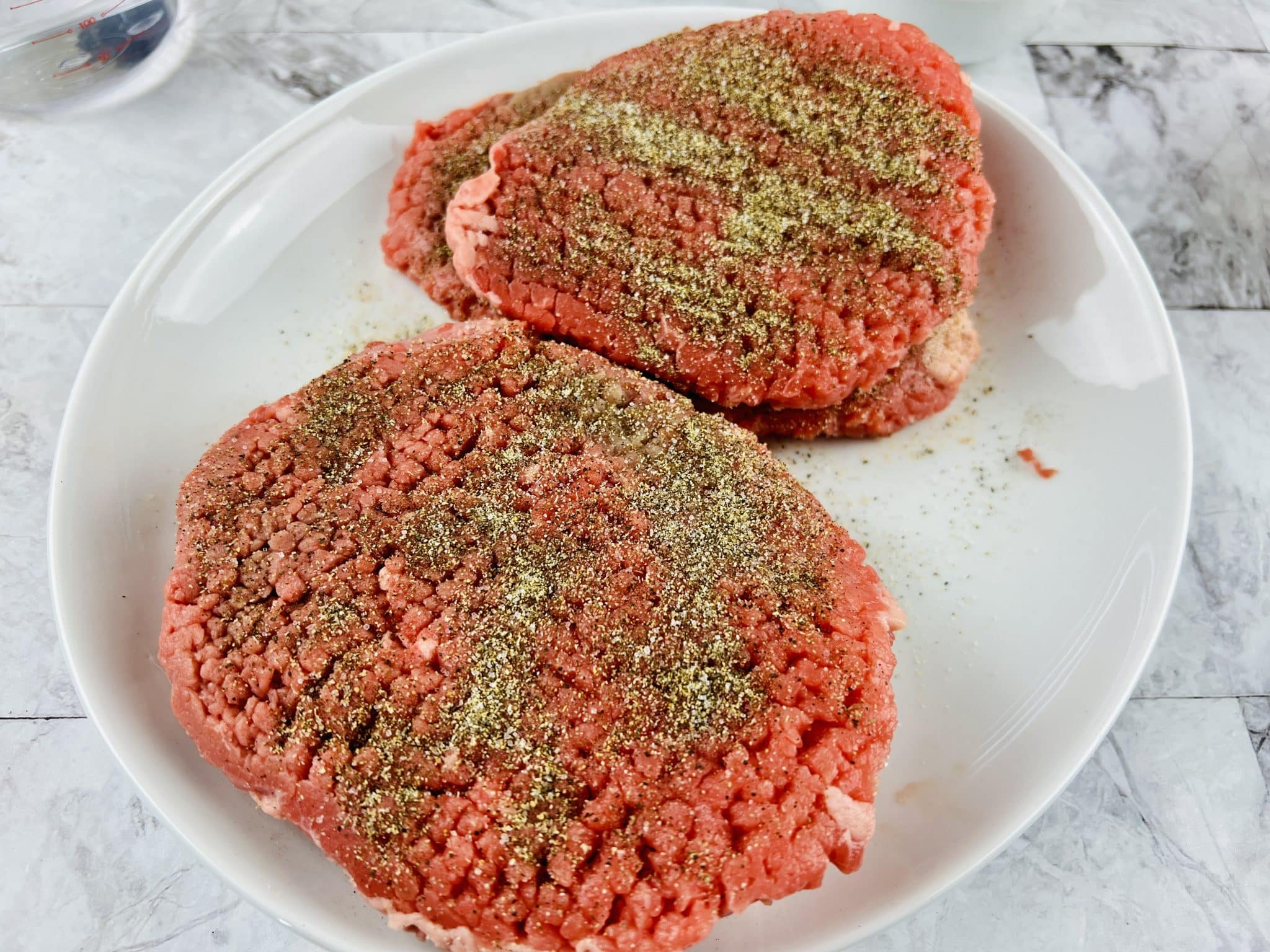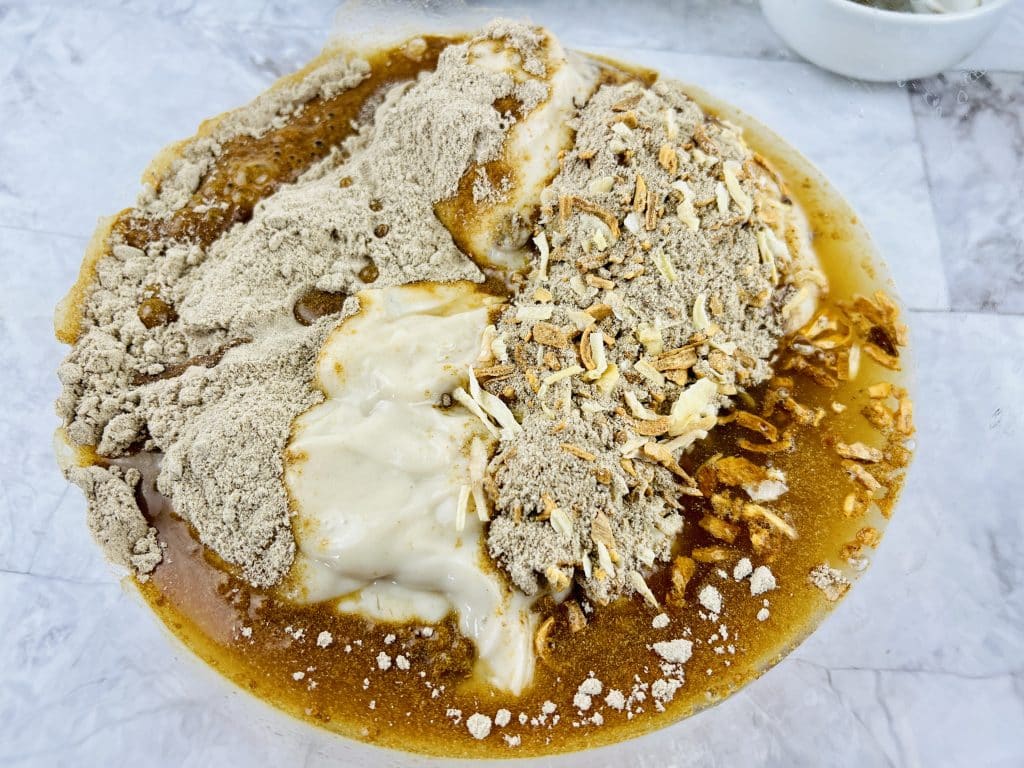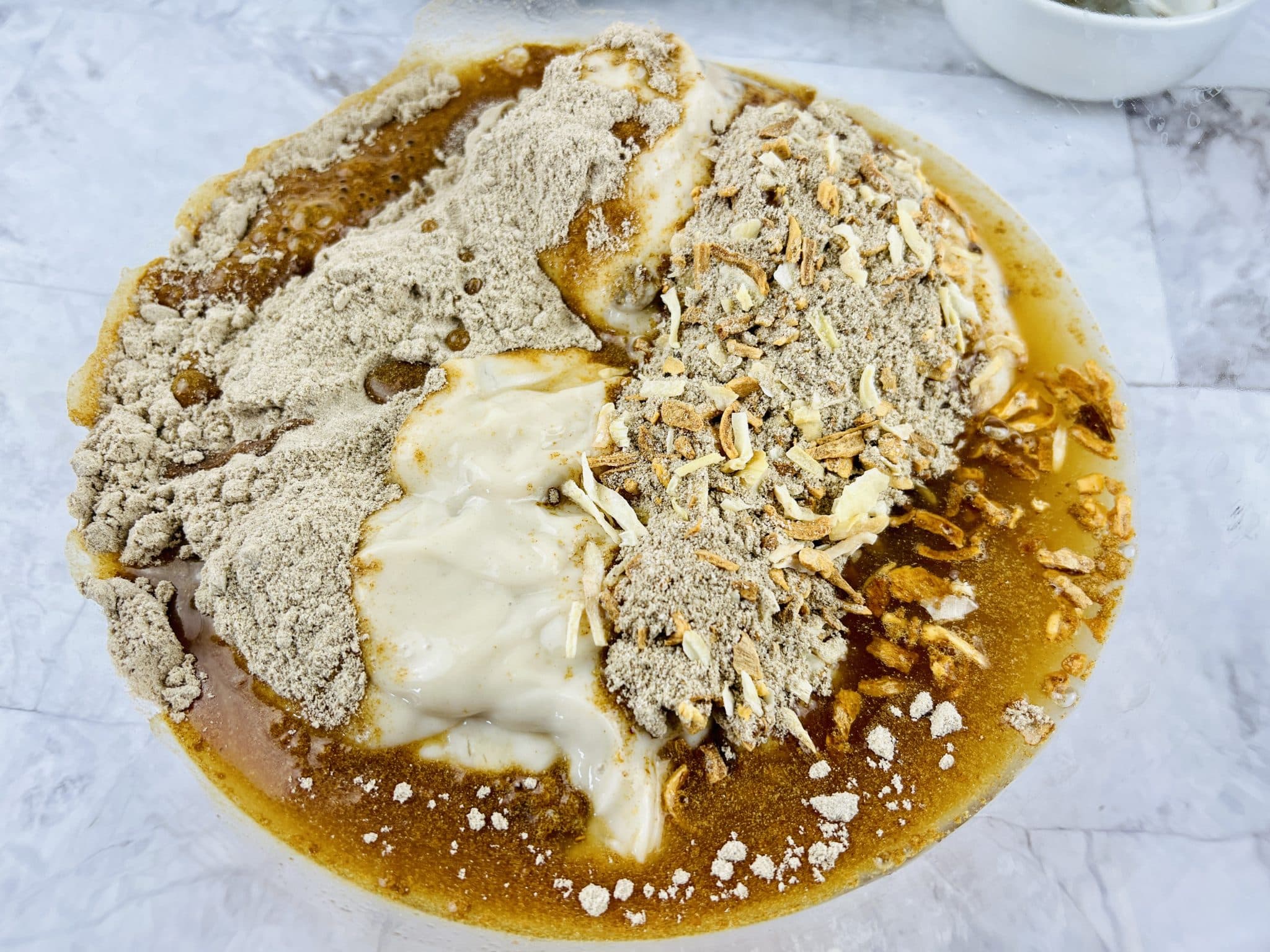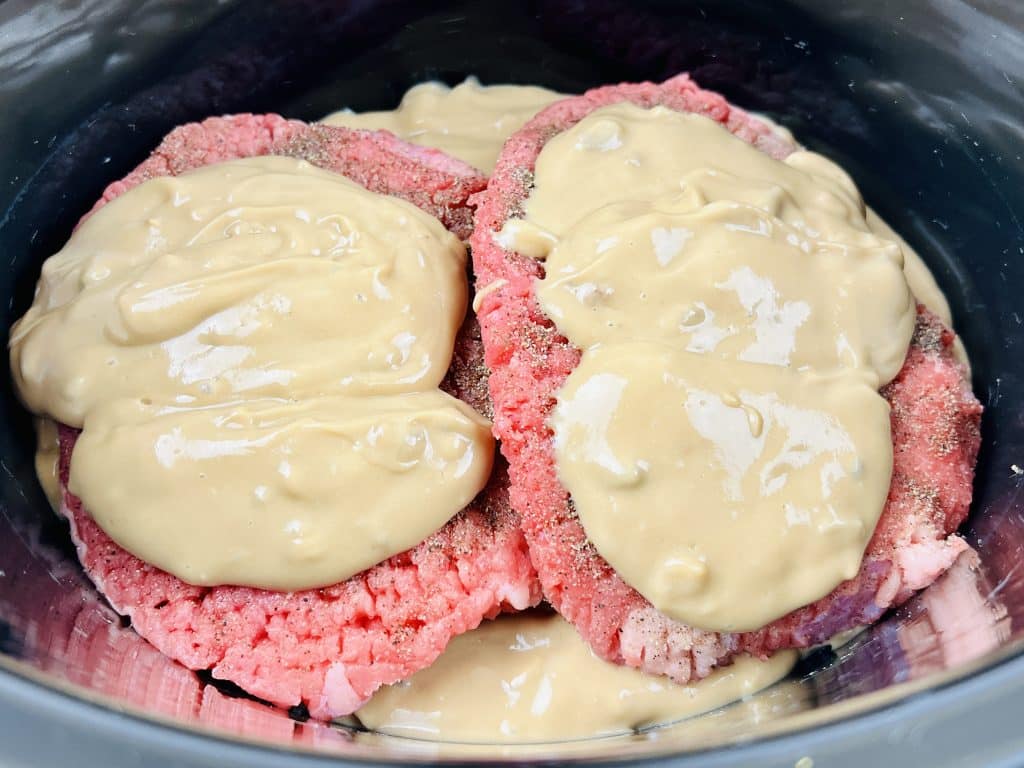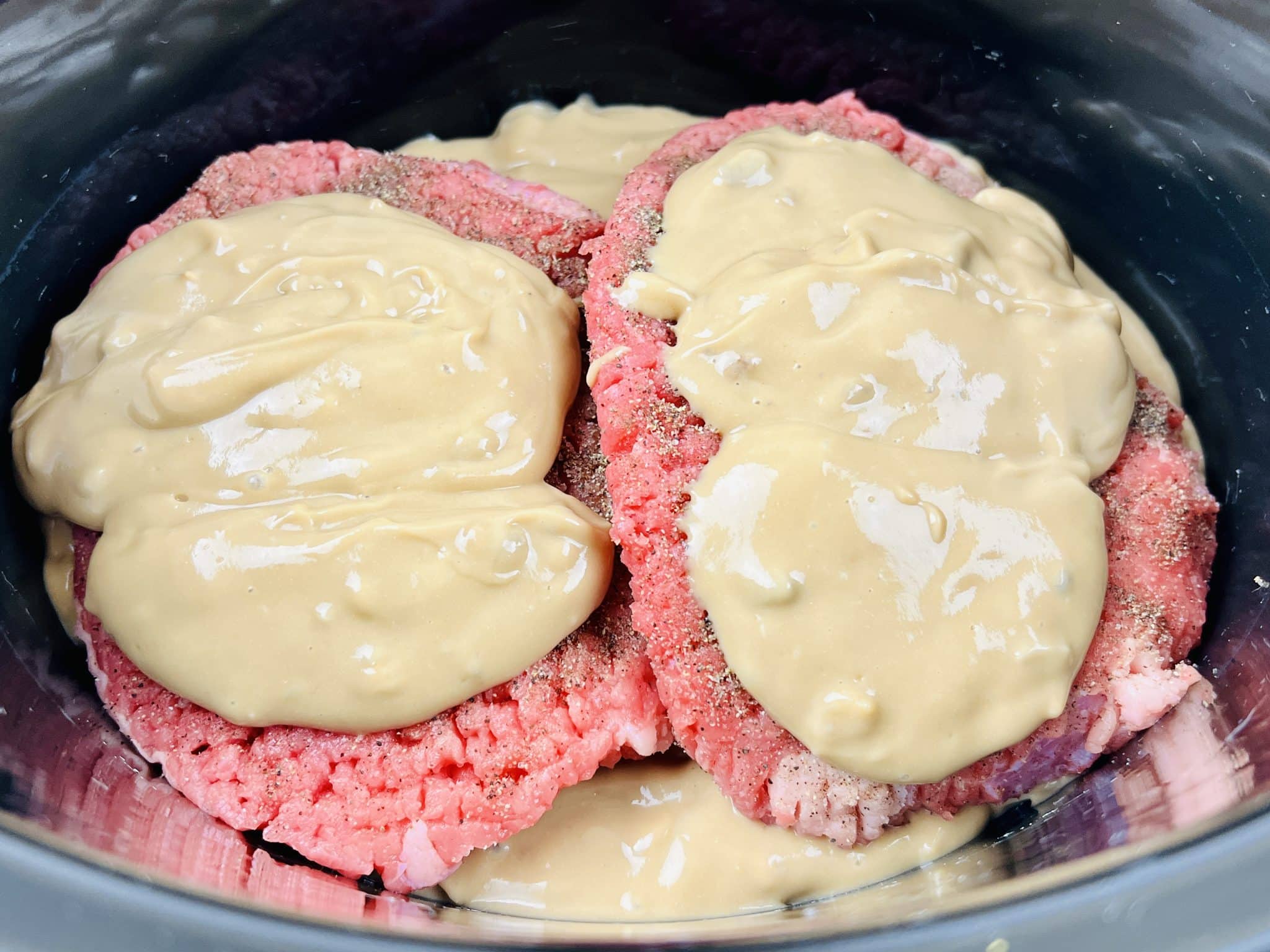 Step 2: Make the Gravy
In a large bowl, mix the onion soup mix, cream of mushroom soup, brown gravy mix and water together until well combined.
Step 3: Layer the Cube Steaks
Place ? of the soup mixture in the bottom of the slow cooker. Then, put 2 steaks on top. Cover the steaks with another ? of the soup mixture, and layer the remaining two steaks.
Step 4: Cover in Sauce
Spoon the remaining soup mixture over the top
Step 5: Cook
Cover your slow cooker with a lid and cook your cube steaks on low for 6 hours.
Serve and Enjoy!
How to Make It in the Instant Pot
If you don't have 6 hours to prepare your cubed steaks, you can make them just as tender in the Instant Pot. To make it in your Instant Pot, you will need to use 1 ½ cups of water and make a slurry after the meat is cooked. You'll hit the manual or pressure cook button and set the time for 10-minutes. Or, you can follow this Instant Pot Cube Steak Recipe.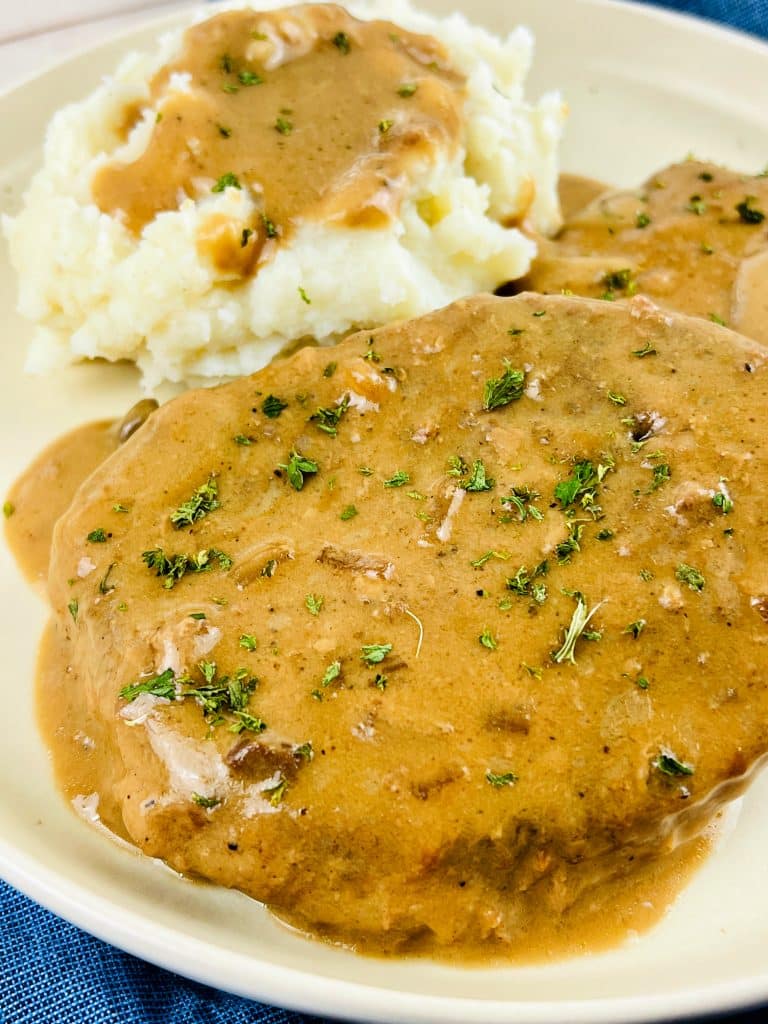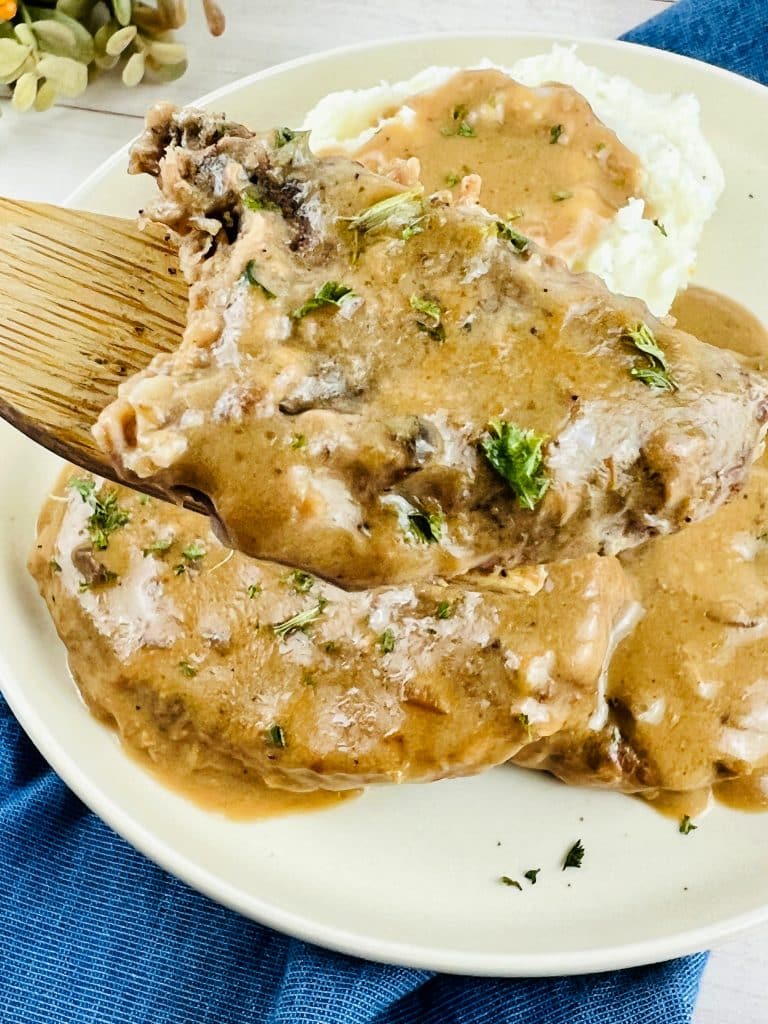 Side Dish Recommendations
Looking for a side dish to pair with these easy cube steaks? Some of our favorites are:
Can I Use Homemade Mixes?
Absolutely! If you prefer certain seasonings, you can use those instead. Just make sure that you add enough water to keep your cube steak moist and delicious.
What Cut is Cube Steak?
Cube steak is a cut of beef that has been tenderized by running it through a mechanical tenderizer, also known as a cube steak machine. This process creates small indentations, or "cubes," on the surface of the meat. As a result, cube steak is usually more tender than other cuts of beef and is well suited for dishes that require extended cooking times, such as stew or braised beef.
Can I Use Other Meat?
While it is sometimes sold as a cut of meat, cube steak can also be made at home by purchasing a less expensive cut of beef such as chuck steak or round steak and tenderizing it yourself. Either way, cube steak is an excellent option for those looking for a delicious and affordable way to enjoy beef.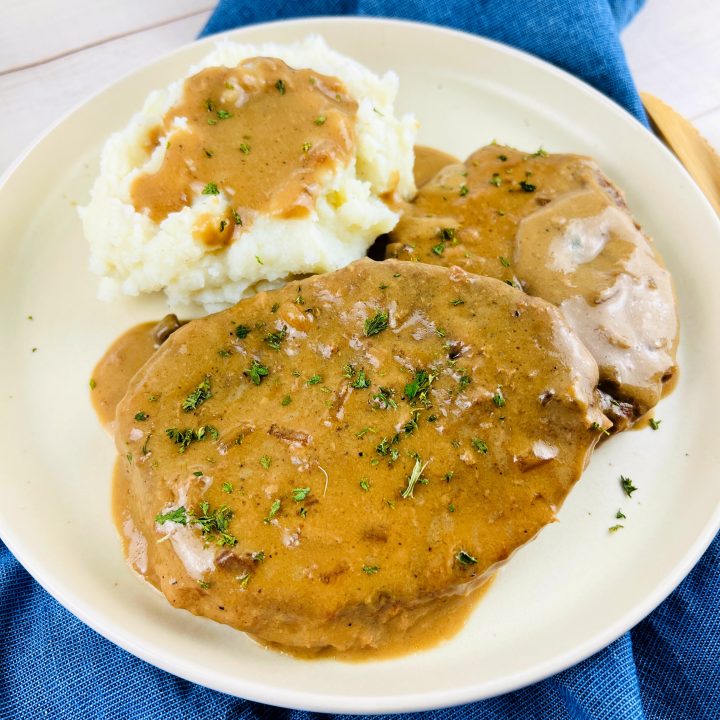 Slow Cooker Cube Steak
Total Time:
6 hours
5 minutes
Make tender and delicious cube steaks in your slow cooker!
Ingredients
2 lbs cube steak, about 4 steaks
1 teaspoon garlic powder
Salt & pepper to taste
1 envelope dry onion soup mix
1 envelope brown gravy mix
2 cans cream of mushroom soup
½ cup water
Instructions
Season the steaks on both sides with garlic powder and salt & pepper, set aside
In a large bowl mix the remaining ingredients until well combined
Place ⅓ of the soup mixture in the bottom of the slow cooker
Place 2 cube steaks on top of the mixture
Cover the steaks with another ⅓ of the soup mixture
Layer on the remaining 2 cube steaks
Spoon the remaining soup mixture over the top
Cover and cook on low for 6 hours
Serve and enjoy!
Notes
Instant Pot directions -
Season the steaks.
Place them in the Instant Pot on a trivet.
Cover with the soup ingredients.
Add 1 ½ cups of water.
Cook for 10 minutes.
Allow the pressure to naturally release.
Other Slow Cooker Dinners to Try
Need other slow cooker dinners? We suggest: