This lemon cream is similar to lemon curd but smoother and quite possibly more delicious. It's made with 5 ingredients and is great pancakes, ice cream and even biscuits. Let me show to make this decadent lemon cream sauce.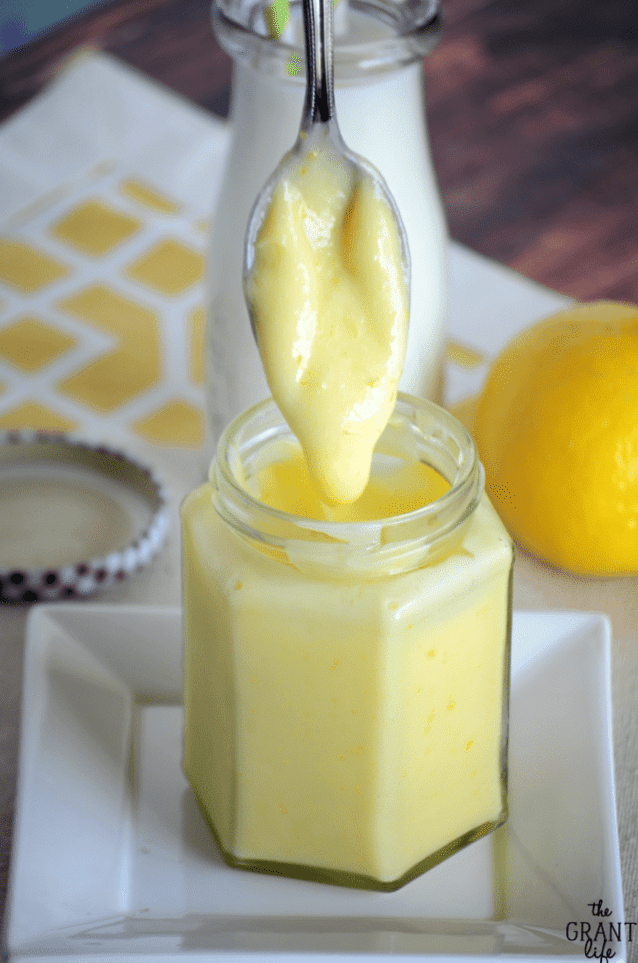 With the zest of a lemon, whipping cream, sugar, and other simple ingredients, this silky smooth lemon cream becomes a rich custard that tastes just like sunshine in your mouth. It's sweet, tangy, and incredibly delicious. 
What is lemon cream?
Lemon cream is a decadent lemony custard sauce. It's similar to lemon curd, but smoother, and I think it's more delicious. The consistency is a lot like yogurt: not too thick and not too runny, but deliciously creamy. Lemon cream can be used in a variety of different desserts as well as a spread on things like biscuits and toast. 
Lemon cream ingredients
You only need 5 common ingredients (and ice for an ice bath) to make this creamy lemon sauce. You will need:
eggs
sugar
lemon zest
lemon juice
unsalted butter
heavy cream
Eggs– Allow the eggs to sit on the counter at room temperature for about 30-minutes. 
Sugar– Use your measuring cup to scoop and pack the sugar tightly. 
Lemon zest– You can use a vegetable peeler or knife to peel the top layer of the lemon's skin. I use this zester for my lemon cream.
Lemon juice– You will need about 3 lemons to get the right amount of lemon juice for this recipe. 
Butter– Be sure to use unsalted butter. Set the butter on the counter with the eggs to soften. 
Heavy cream– If you don't have heavy cream, you can make 1 cup by mixing ? cup whole milk and ? cup melted butter together. 
Ice– You'll need ice to make an ice bath for cooling and thickening the cream.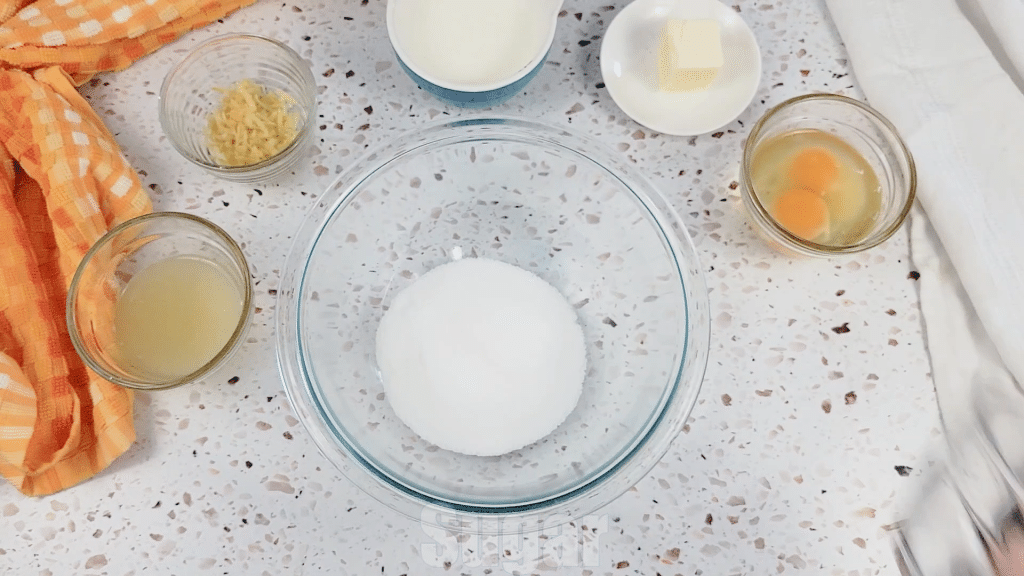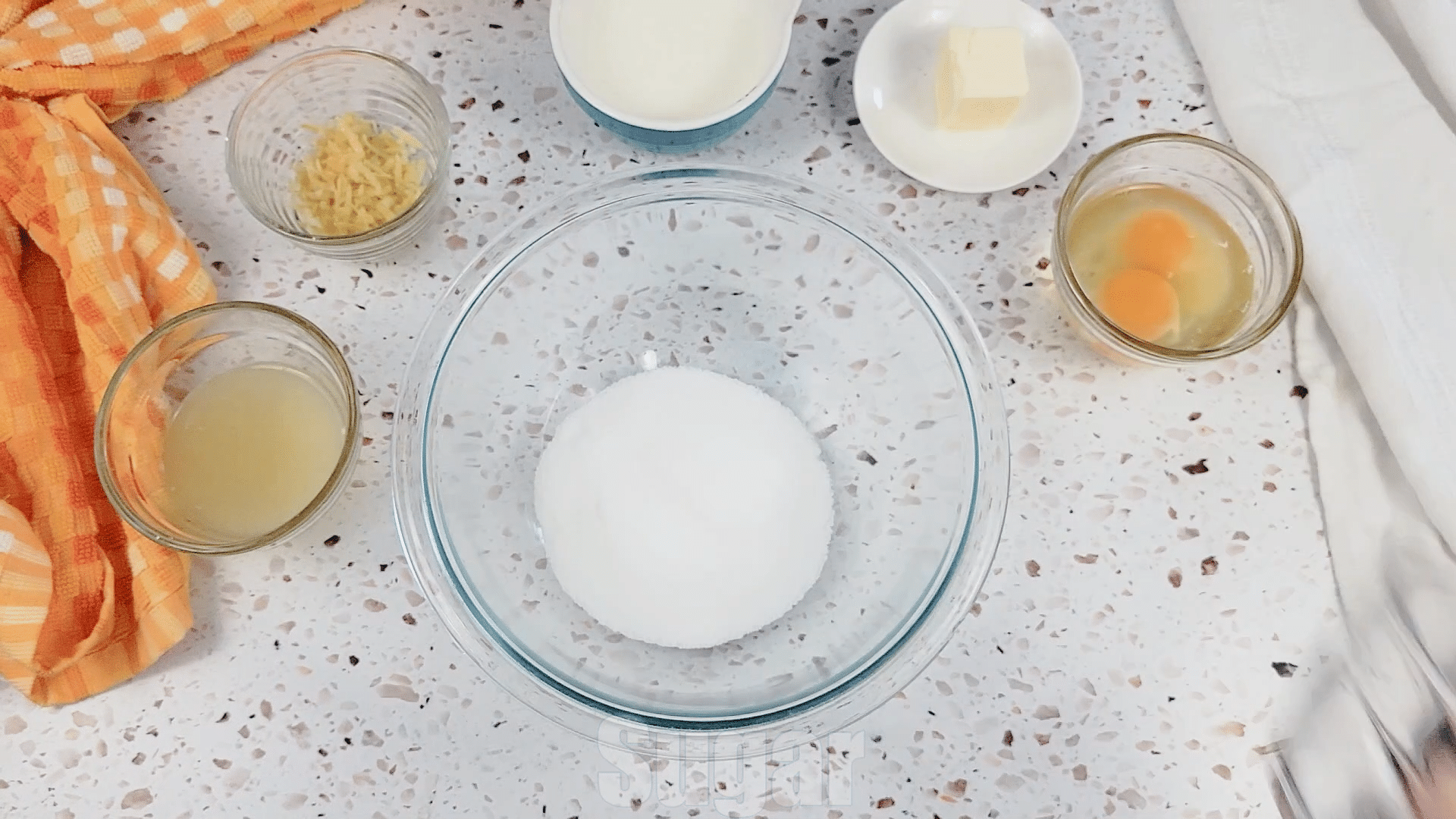 Uses for lemon cream
Lemon cream pairs well with a variety of desserts and is classically used as a cake, tart or pastry filling. Additionally, you can use it as a spread for biscuits, scones and bread. You can use it on your toast and ice cream, too! It would be delicious with the following:
It's also great as a quick sweet treat right off the spoon.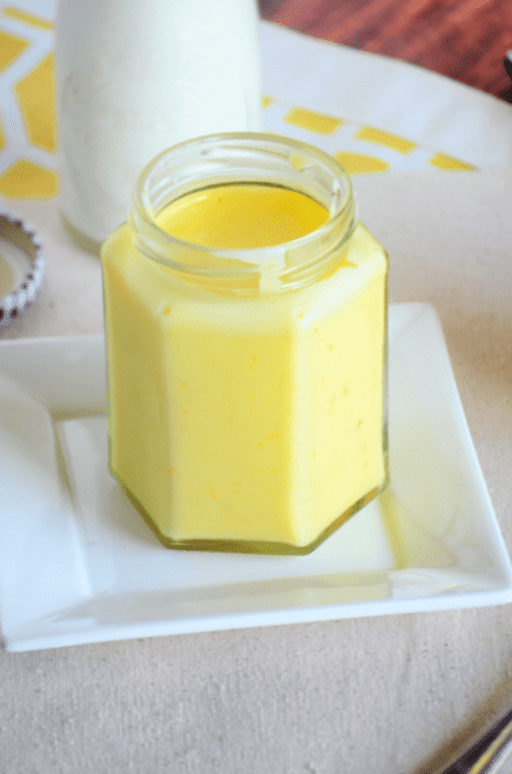 How to make lemon cream sauce
Lemon cream is super easy to make and so delicious. Follow the steps below to make a super creamy dessert sauce. 
Step 1: Whisk eggs and sugar
First, whip together the eggs and sugar until they are a fluffy pale yellow.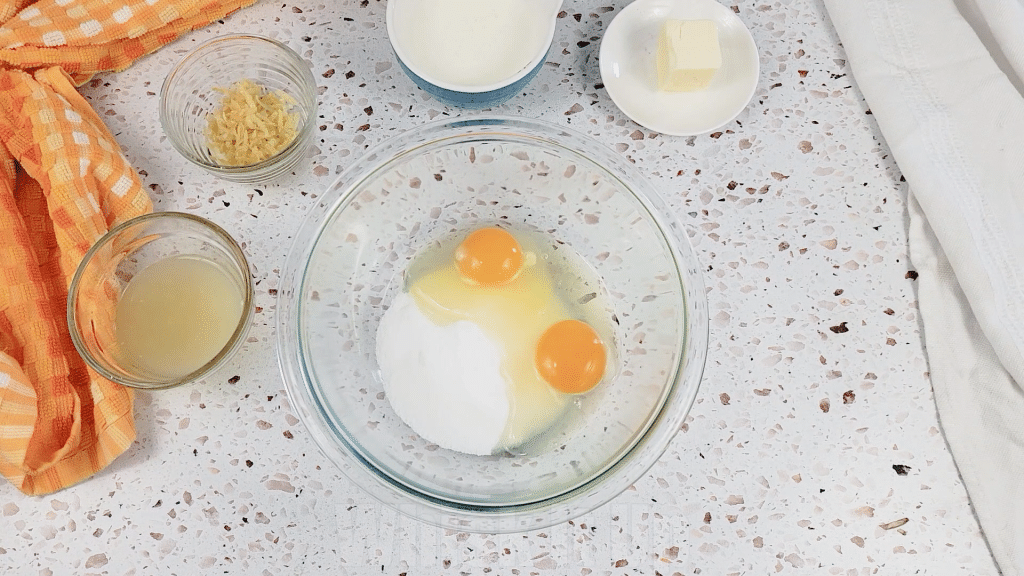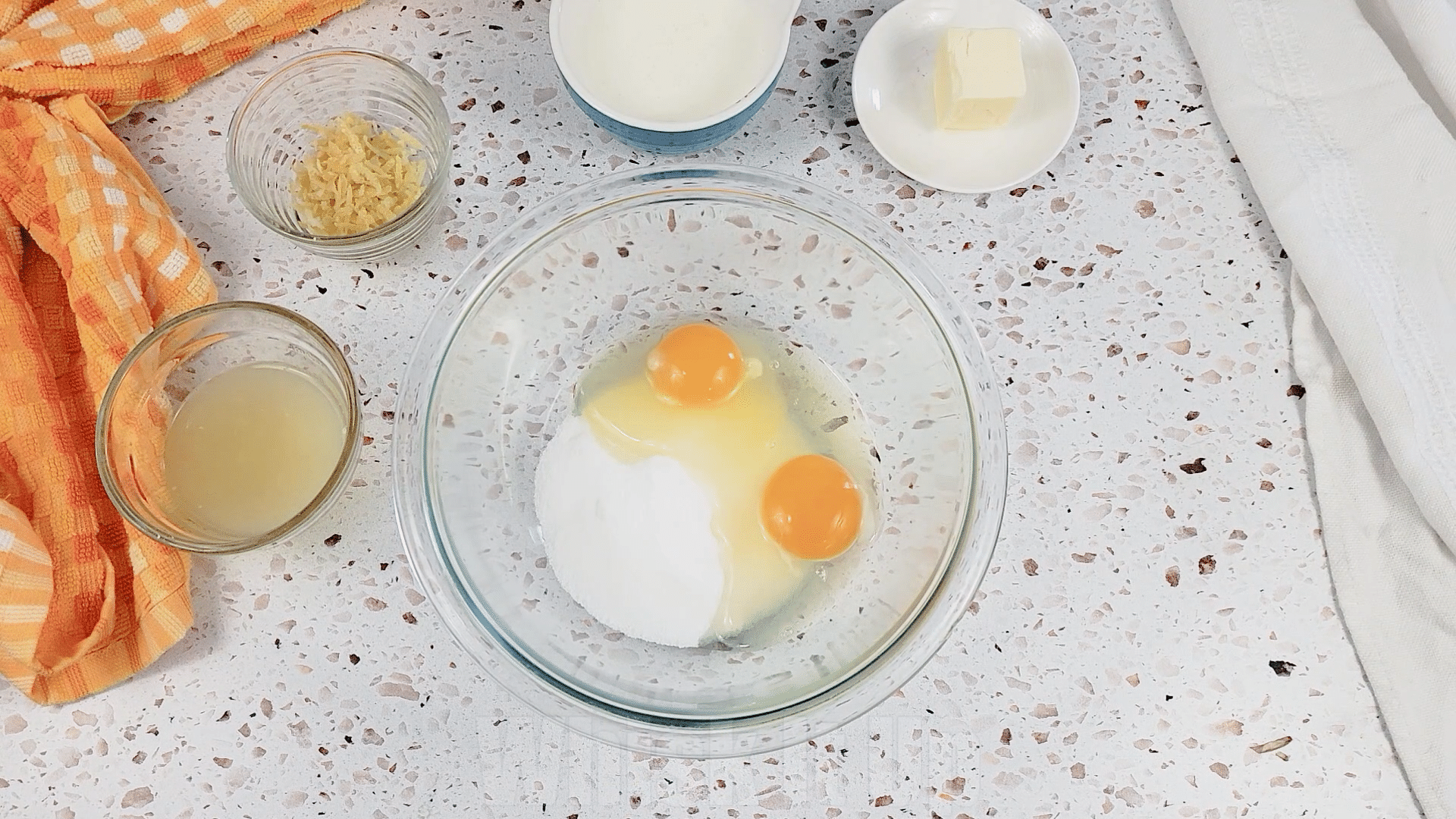 Step 2: Add Lemon
Next, mix the lemon zest and the lemon juice into the egg mixture.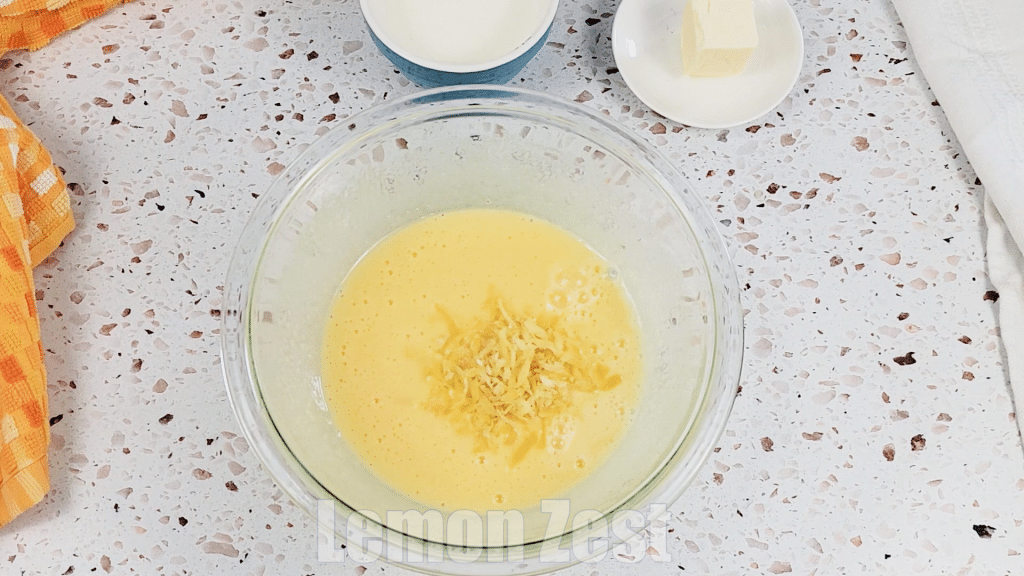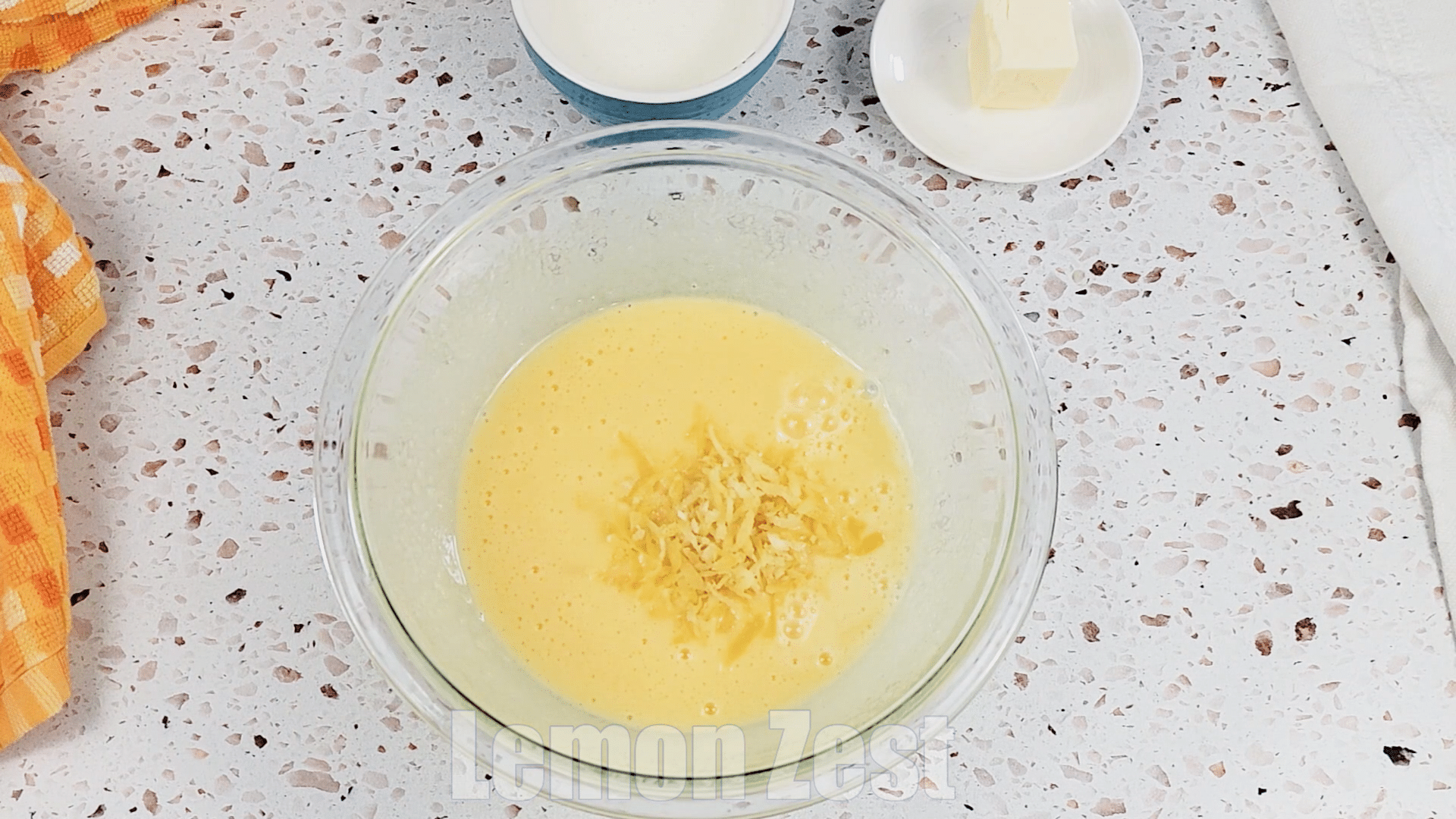 Step 3: Make a Double Boiler
To make a double boiler, grab two similar sized saucepans. Put a few inches of water in the bottom pan, set the other pan on top of it, and place the lemon mixture in it. Bring the bottom pan to a boil.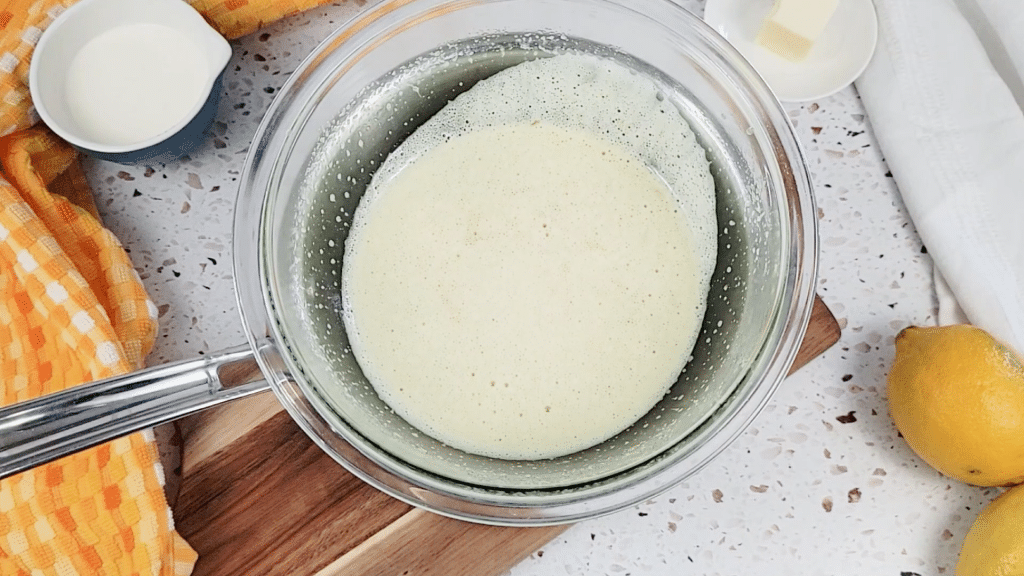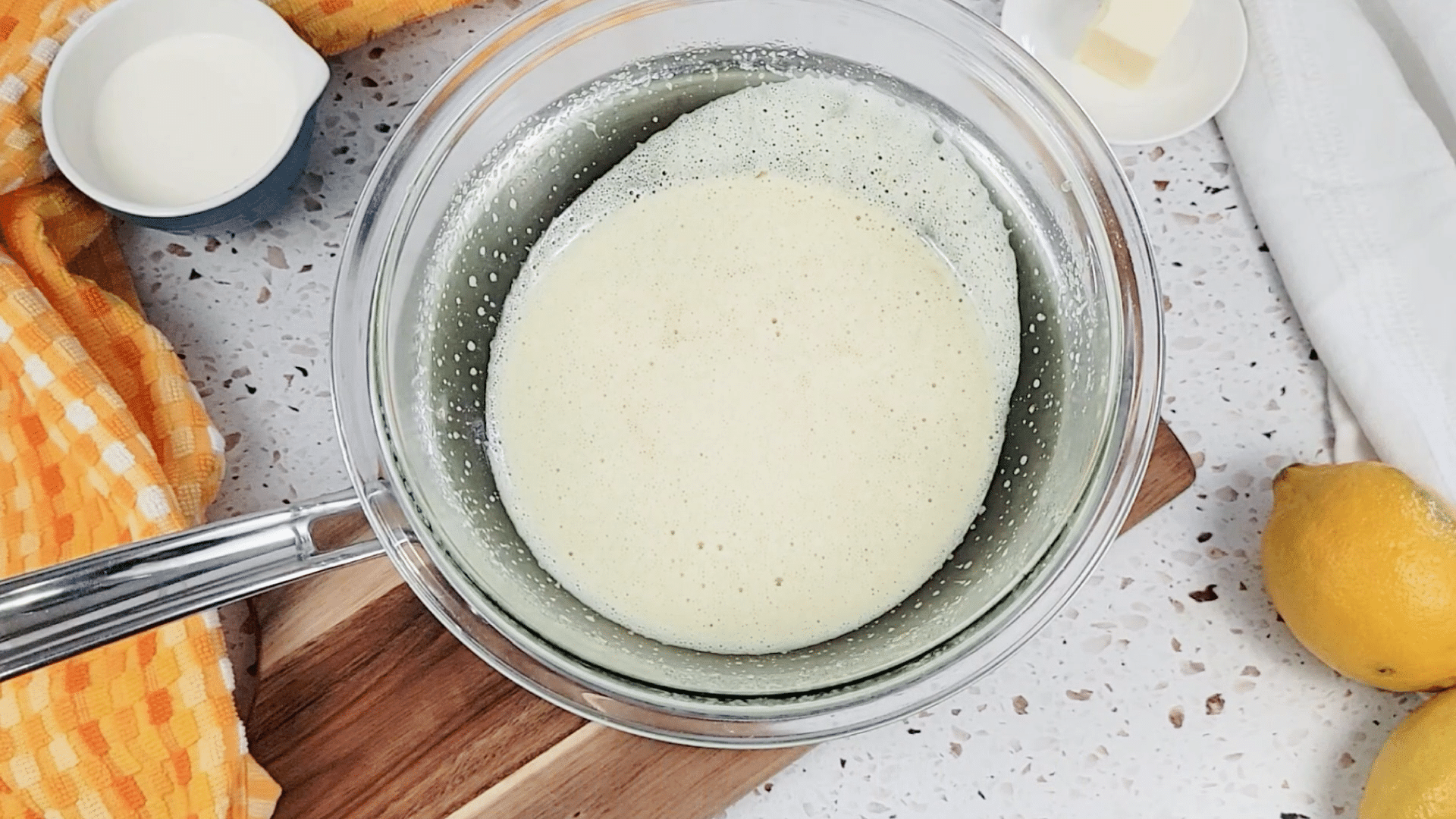 Step 4: Boil Lemon Mixture
Once your pans are placed on top of each other, cook the lemon mixture, whisking it often for about 10-minutes or until it thickens to a pudding consistency.
Step 5: Add the Butter and Ice Bath
Remove the lemon mixture from the heat, add the butter, and stir. Then, place the pan in an ice bath so that the lemon cream continues to thicken.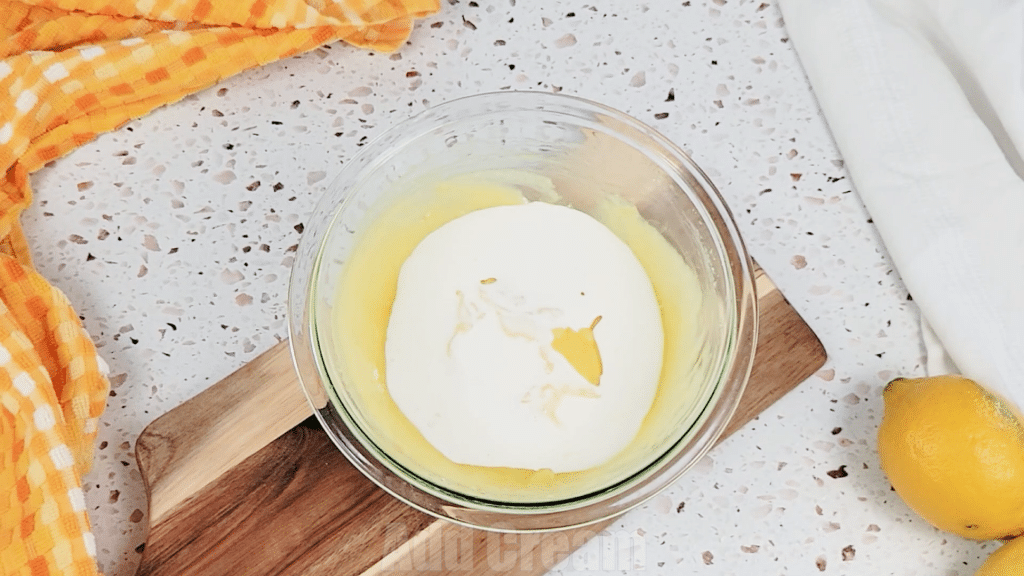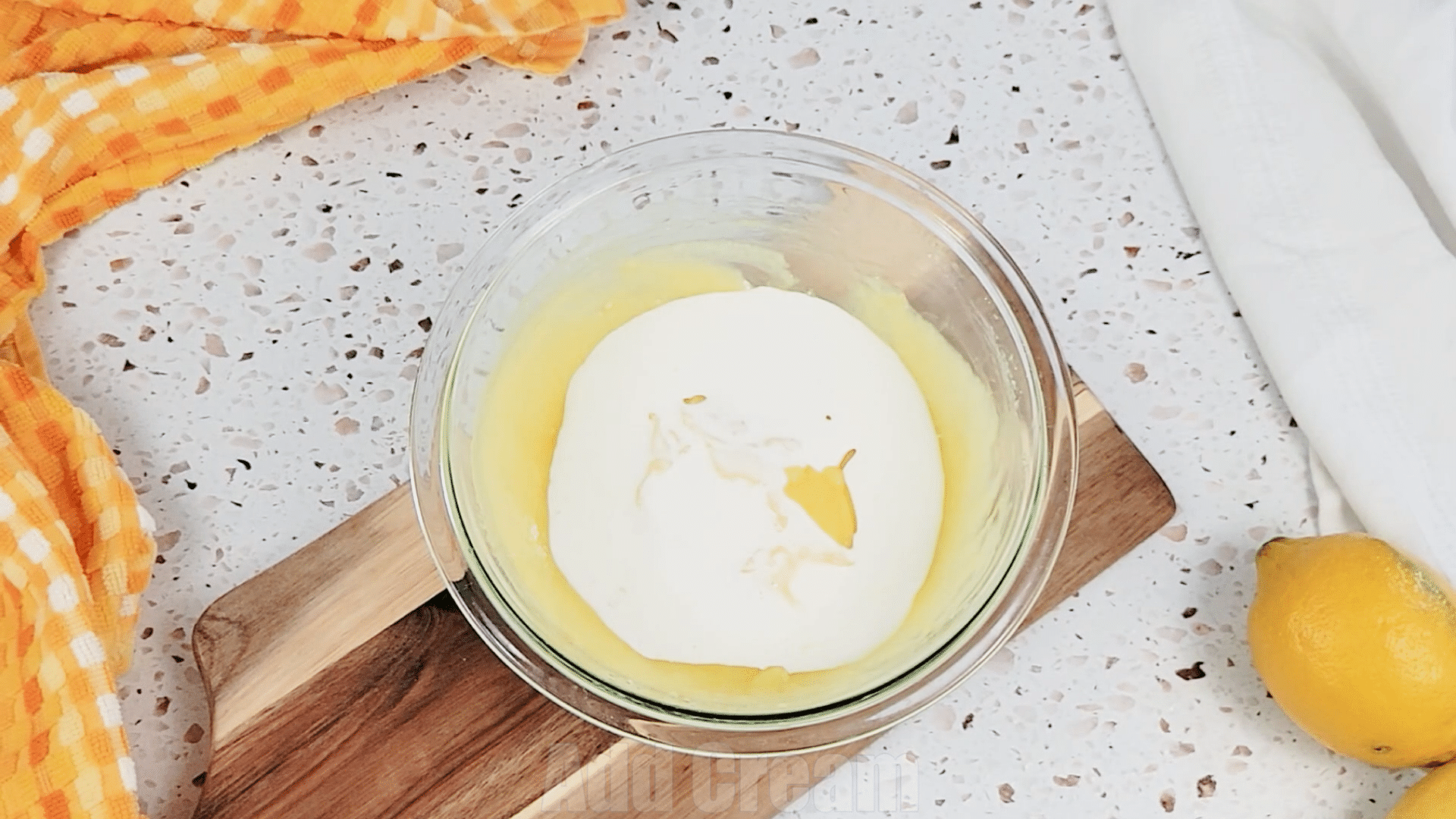 Step 6: Add Heavy Cream
After the mixture has cooled a bit, fold in the heavy cream. Whisk it until it is smoother.
Cool and Enjoy!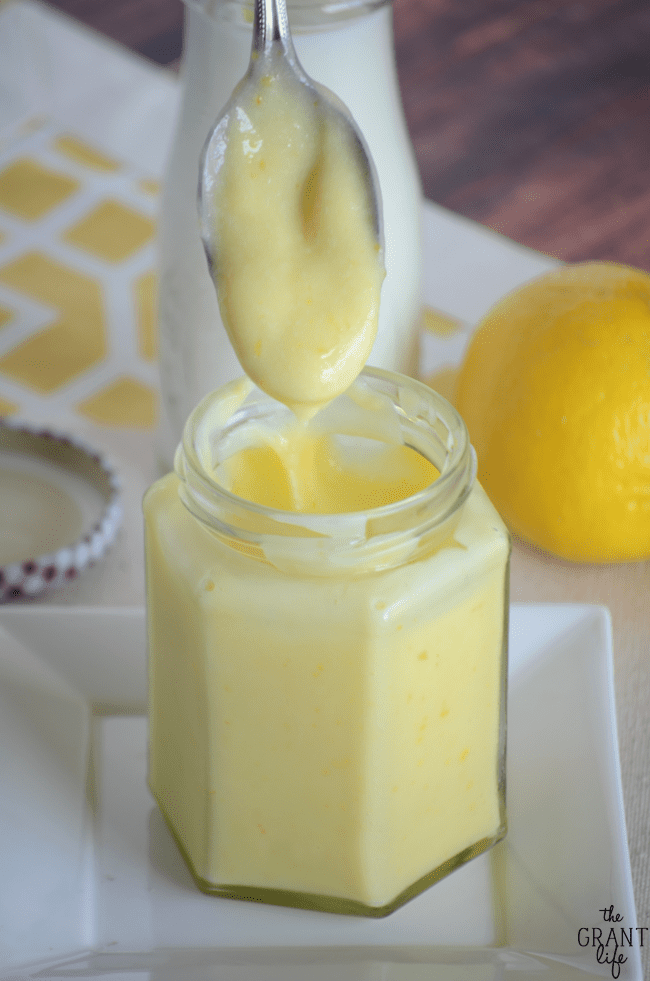 How Do You Thicken Lemon Cream?
The best way to thicken this cream is by placing it in the ice bath immediately after cooking. If it's not thickened to your liking, you can add gelatin, flour, or cornstarch to thicken it. Only add a teaspoon at a time until it reaches your desired thickness. 
Does Lemon Juice Curdle Cream?
No! In fact, it actually helps to thicken it. Lemon juice acidifies the cream which causes the proteins in the cream to clump, and then the fat from the cream and butter prevent it from clumping tightly. Thus, instead of curdling like milk, the mixture thickens.
What's the Difference Between Lemon Cream and Lemon Curd?
The flavor of lemon cream and lemon curd is similar, however, the textures are very different. Additionally, lemon cream is made by adding the butter after the cooked eggs, juice and sugar have cooled whereas lemon curd everything is cooked together.
What is a double boiler?
A double boiler is a way to heat softer ingredients such as eggs so they don't overcook or scramble. It is essential a pot of water on the bottom and a heat proof bowl or another pot on top. You can buy a double boiler, or you can easily make one with a saucepan and a heat proof glass bowl on top. You don't need to fill the bottom with water, a few inches will do.
How much lemon cream does this recipe make?
This recipe yields a 1/2 pint jar of lemon cream.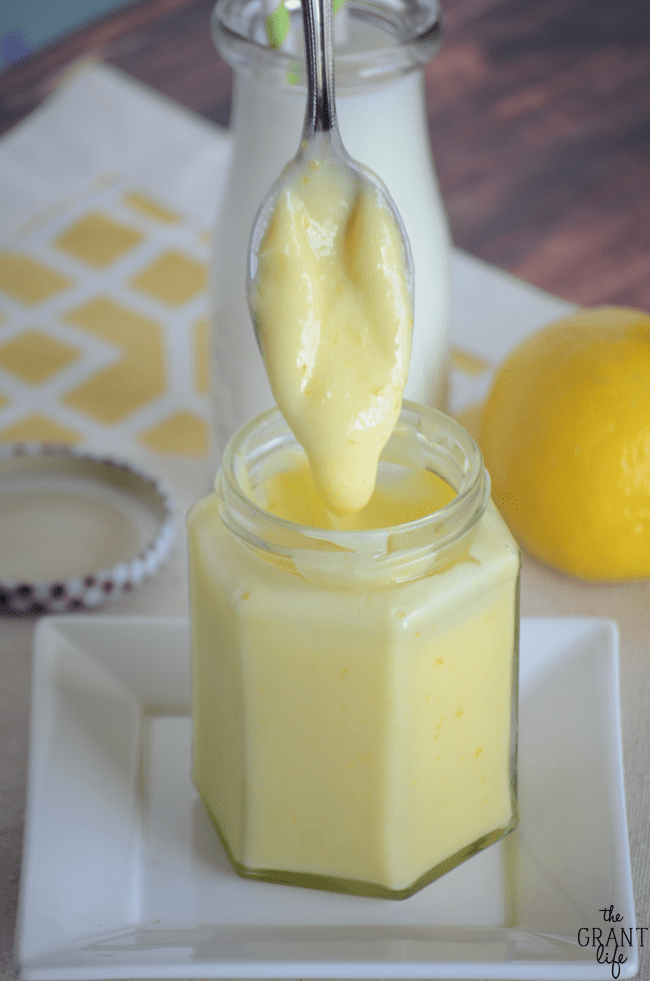 How to Store Leftovers
You can use your cream immediately, but you can store any leftovers. Pour your lemon cream into an airtight container and place it in the refrigerator for up to 5-days.
Can I Freeze It?
I would not recommend freezing the lemon cream. This recipe uses heavy whipping cream which will separate when frozen. The texture and flavor would change.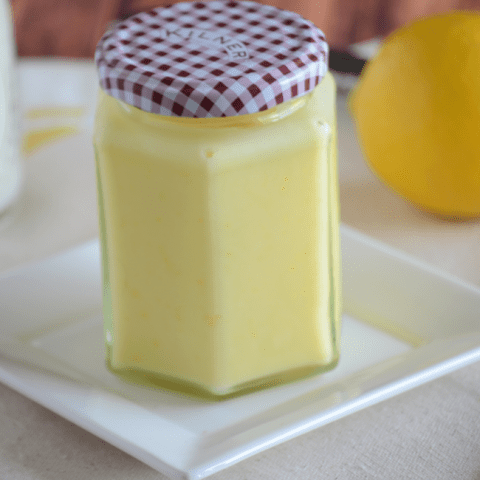 Lemon Cream
Ingredients
2 large eggs
1/2 cup of sugar
Zest of 1 small lemon
1/3 cup of lemon juice (about 3 lemons)
ice for cooling
2 tablespoons unsalted butter
1/2 cup heavy cream
Instructions
Whip together the eggs and sugar until light and fluffy and a pale yellow.
Mix in the lemon zest and the lemon juice.
Make a double boiler by placing two similar sized saucepans on top of each other. The bottom pan should have a few inches of water. Bring to a boil and place the saucepan with the lemon mixture on top.
Cook the lemon mixture, whisking often, until it starts to thicken and becomes pudding like. About 10 minutes.
Remove from heat. Mix in the butter and place the pan/bowl in an ice bath to allow the mixture to thicken.
When slightly cooled, fold in the heavy cream and whisk until smooth.
Allow to cool and enjoy!
Notes
Can be used for up to 3 days if placed in the fridge.
Like this recipe? Be sure to check out:
Did you try this recipe? I'd love for you to leave a review in the recipe card above or the comments below. Want to make it later? You can pin the image below. THANK YOU for the support!