This lemon cream is similar to lemon curd but smoother and quite possibly more delicious.
Ryon's brother and family left this week. They were here for 8ish days and it was just no stop while they were here. The kids played all day and we did a bunch of tourist-y things together. We went to the beach twice, we went to the aquarium, we toured the Lexington, we went to San Antonio for the day, we had Avery's birthday party. I absolutely loved having them here. It was nice to have a big group of people to cook for too. But the day they left, I powered down. I woke up super early to see them off, went back to bed and stayed in bed the entire day.
Well, not the ENTIRE day. I took the kids to school and picked them up. And fed them. And that's about it.
And then I started thinking about my mommas birthday that was in a few days. I got her a small present but she wanted to go shopping without the kids for her birthday. Well, helllllo, I can't say no to that! Ryon watched the kiddos Saturday morning and we headed off to shop the day away.
We started at World Market and OHMYGAH it was so nice to be able to shop without having to ask the kids to be quiet, or put back things they grabbed or take 134353 bathroom breaks just so they can get out of the cart for a hot minute. We were actually able to LOOK AT STUFF. It was nice and I enjoyed every.single.minute.
Side note – would you like a free coffee e-book? Totally unrelated, I know. Enter your email before and I deliver one right to your inbox!
We headed to another store and as soon as I walked in the door I was annoyed. The store was packed with people. And kids. So many babies. I made the best of it and browsed around a bit. I grabbed a few things to try on and then went and stood in line for the dressing rooms. A line. To try on clothes. I just shook my head and sucked it up. And then I became even more annoyed when the ladies already in the dressing rooms started using the sales people as personal shoppers. Even the sales lady was annoyed. Oh and of course there was a tired baby crying behind me. [Not that I mind crying babies. I actually wanted to scoop him up and rock him to sleep right there. In the dressing room line.]
After what seemed like an hour [see 15 minutes maybe] I was finally able to snag a dressing room. And nothing fit right. I was ready to toss in the towel and just head home.
I did end up with a pair of shoes that I'm not telling Ryon about [love youuuu] and my mom got a bunch of new clothes. And two new pairs of shoes. And we may have matching shoes now, but that's totally acceptable right? To have the same shoes as your mom? You really don't have to answer that. I know the answer. I'm getting old.
We ended up ordering in some food for dinner and had cake after. Ryley helped nemaw [see: how my kids say grandma] blow out her candles and we all went home and to bed early. And you know what my mom got for her birthday? A bike. One of those cool old school cruiser bikes. She has been wanting one for awhile now and we found one that was on sale. And guess what she says I need for mother's day? THE SAME BIKE. Maybe we can wear our new shoes while riding our matching bikes. Then we can come home, have a cup of tea and watch Murder She Wrote. I'm actually ok with that whole scenario.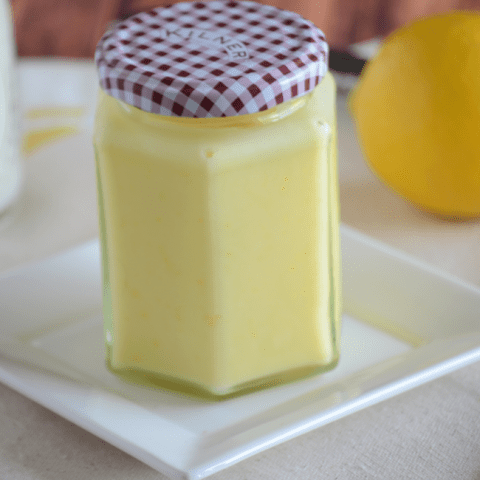 Lemon Cream
Ingredients
2 large eggs
1/2 cup of sugar
Zest of 1 small lemon
1/3 cup of lemon juice (about 3 lemons)
ice for cooling
2 tablespoons unsalted butter
1/2 cup heavy cream
Instructions
Whip together the eggs and sugar until light and fluffy and a pale yellow.
Mix in the lemon zest and the lemon juice.
Make a double boiler by placing two similar sized saucepans on top of each other. The bottom pan should have a few inches of water. Bring to a boil and place the saucepan with the lemon mixture on top.
Cook the lemon mixture, whisking often, until it starts to thicken and becomes pudding like. About 10 minutes.
Remove from heat. Mix in the butter and place the pan/bowl in an ice bath to allow the mixture to thicken.
When slightly cooled, fold in the heavy cream and whisk until smooth.
Allow to cool and enjoy!
Notes
Can be used for up to 3 days if placed in the fridge.
Like this recipe? Be sure to check out:
Like it? PIN IT!