Got leftover spaghetti? Use it to make this easy spaghetti pie!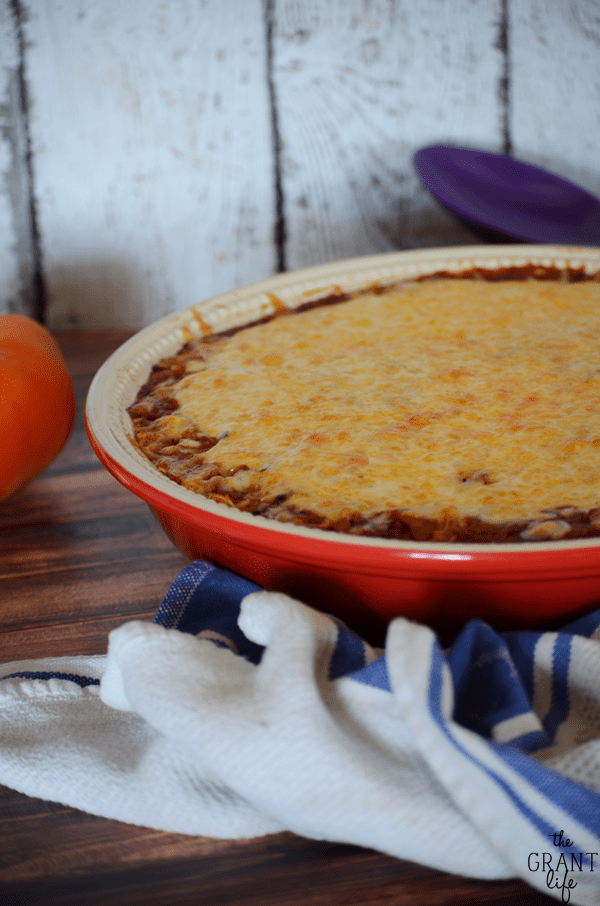 I'm not sure what it is about the Grant house but we seem to be a stray animal magnet. We started off with two cats and a dog when we first moved in. The cats were brothers and strays. When I was in college and working at a bank a lady said she had two kittens she couldn't care for and asked if we wanted them. She literally put them through the sliding arm at the drive thru and I couldn't resist. [Not to be confused with the shoot-y tube thing. Yikes.]
Then when Ryley was 8 months old I came home from work and there was a dog in the backyard. One of the guys Ryon worked with was looking for a home for a stray he had found and it ended up at the Grant house. Jaxon has been a pain in my butt every since.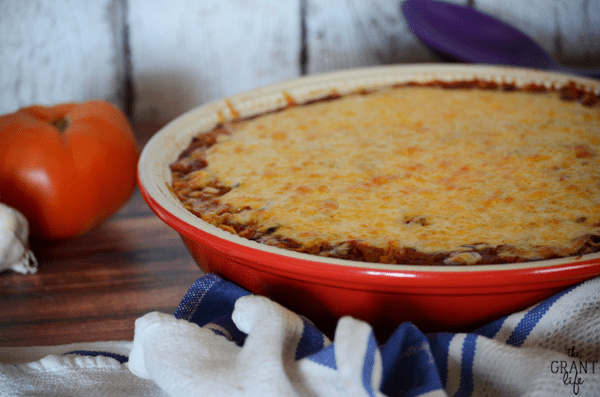 We see strays come and go around the house. Most of them are just passing through and don't even stop. About 6 months ago a puppy decided to make our house his new home. He was sniffing around my tire and Ryon thought he looked hungry. He brought him in the garage and gave him some food and water and then I named him. I KNOW! I know. I shouldn't have. But he had big ole brown eyes and was so sweet. The kids of course were smitten immediately. So we added Brewster to the Grant stray animal family.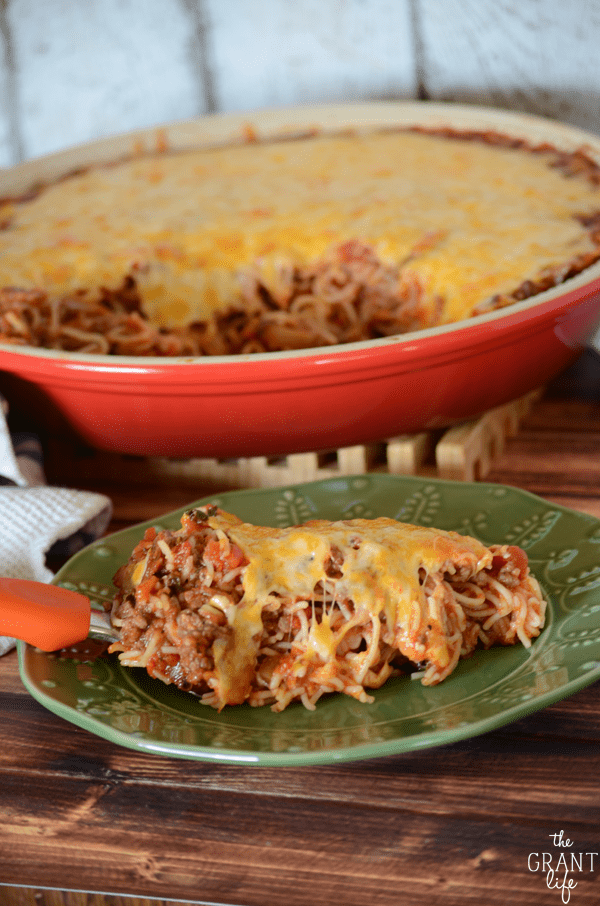 Brewster is still a big ole baby. He whines and is generally a pain in my butt too. He started whining at 7:30 in the morning yesterday that he wanted to go out. Fine. I let both the dogs out and they tore off to the left side of the house near the gate barking their heads off. Great. I ran back inside and put pants on to see what the heck was going on. When I stepped into the backyard an orange and white dog was running to the other corner of the yard, with my two mutts chasing him.
Ugh.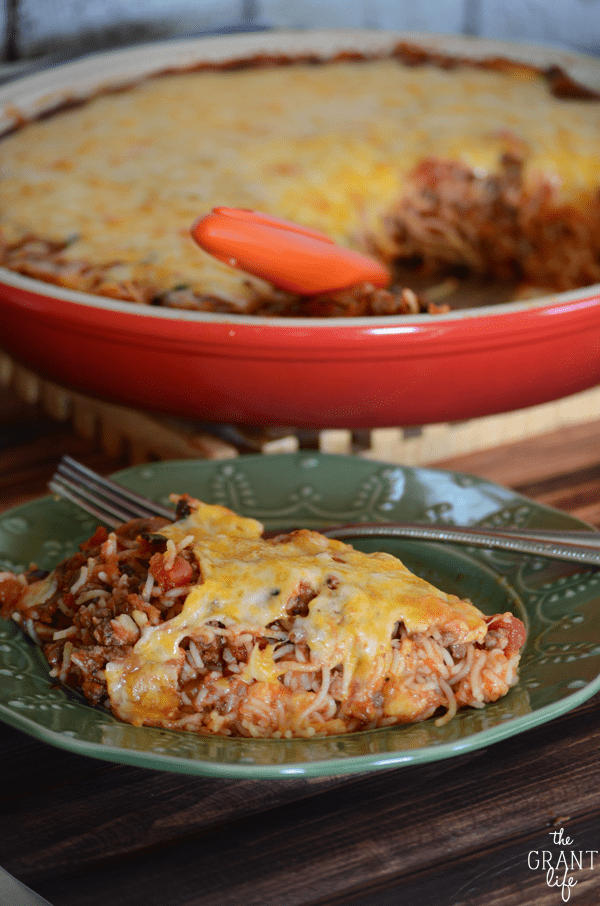 Some how this dog found his way into our backyard and couldn't get out. It was raining and in the 50s so he was shivering and cold. [Talk about tug at your heart strings.] I called my dogs into the house, woke Ryon up and had him go check on the new stray. He is a fairly large dog so I wasn't sure if he was friendly or not. He is. He started licking Ryon and jumped up on his chest. He also is wearing a collar (without tags), so we know he belongs to someone near by. We are currently looking for his owner because 3 dogs just makes my head spin. And because he is super sweet and I'm sure someone is missing him.
This "recipe" is super simple. You need:
1 pound of spaghetti – can be leftover or new pasta
1 15 oz can of tomato sauce of choose – our spaghetti was already covered in sauce, so I didn't add any
1-2 cups of cheese of choose
Preheat the oven to 350.
Spray a round baking dish with cooking spray.
Cook your pasta and add your sauce -or- add your leftover pasta and sauce to the pan. Either way, pack the pasta in the dish pretty good.
Cover with cheese and cook for 10-15 minutes, or until the cheese is bubbling.
Let cool and enjoy!
Like this post? Be sure to check out: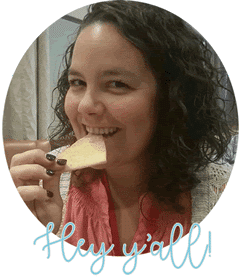 Hey y'all!I'm Kelley. I'm a recipe making, picture taking, coffee drinking momma to 3 crazy kiddos. Join me as I share our family favorite dinners and my copycat coffee drinks too!