Hey yall!  Welcome to another week of Copy Cat Closet where the beauty experts from Ma Nouvelle Mode inspire us each week with a fun new outfit to try.  This week our inspiration is animal print!  Natalia gave us this outfit to copy:

Super cute!  [Its similar to my weekend away outfit!]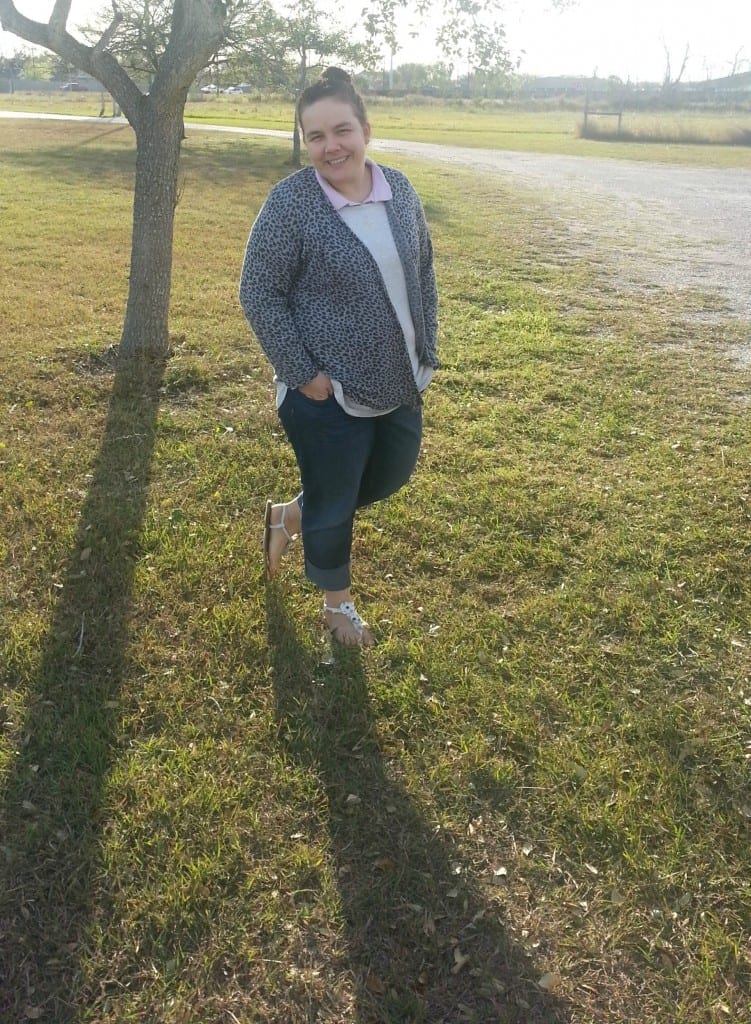 I keep seeing in the news all these snow storms and it makes me jealous!  I want snow!  Heck, Ill settle for rain on a chilly day.  Down here we start out chilly in the mornings and by the afternoon we are in the 80s.  [True story.]  So my triple layered sweater and capris are South Texas weather appropriate.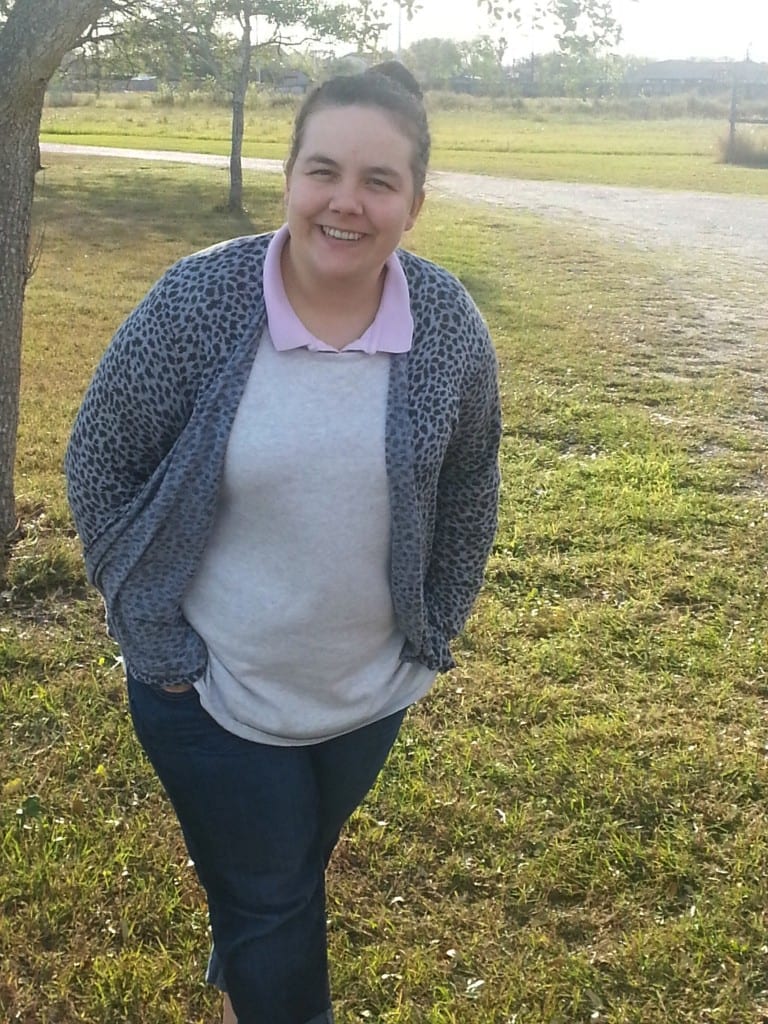 Polo – MM // Sweater – Old Navy // Cardigan – Ross // Capris – GAP // Sandals – Sears?
Most of my outfit is from fairly recent shopping trips.  On sale of course.  The only way  I shop.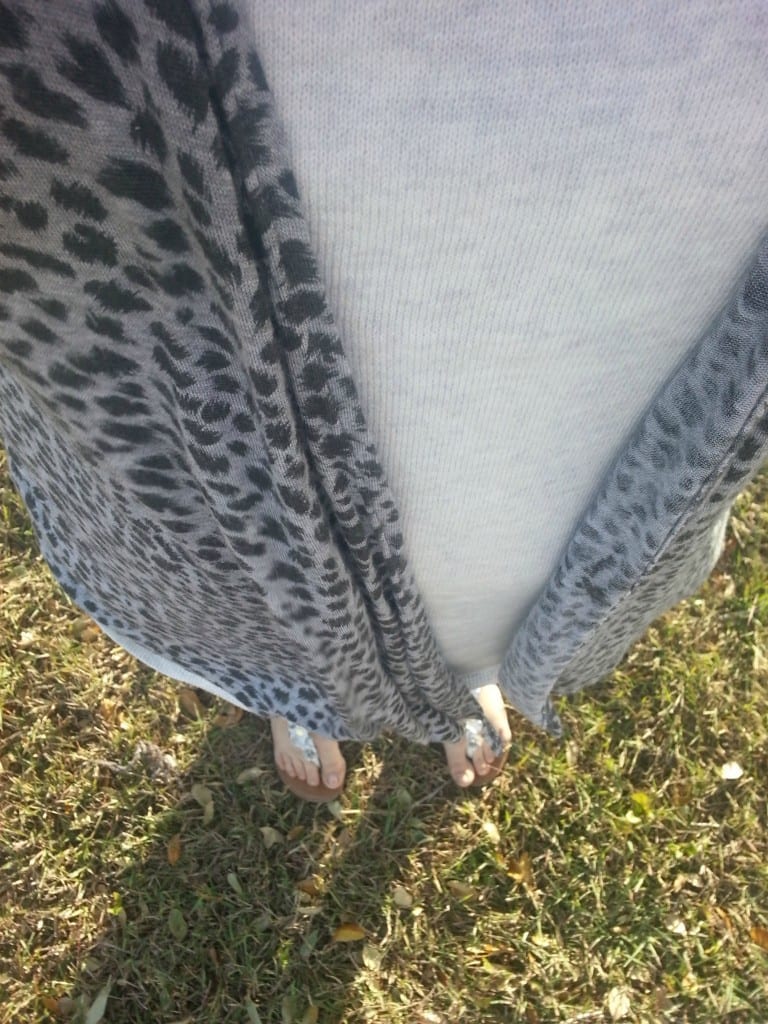 And just because you need a close-up of my super comfy sweater.  This is my second animal print item I own and Im starting to want more.  Uh oh.  Gotta go shopping again.
Did you create anything with the inspiration outfit?  I'd love to see it!  Link it up [or any outfit post!] below.


>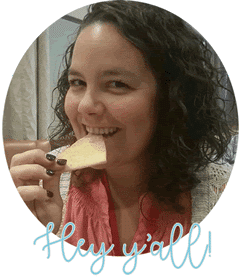 Hey y'all!I'm Kelley. I'm a recipe making, picture taking, coffee drinking momma to 3 crazy kiddos. Join me as I share our family favorite dinners and my copycat coffee drinks too!