Nothing says fall like a warm apple chai latte that you can make in the crock pot. Or is that just me?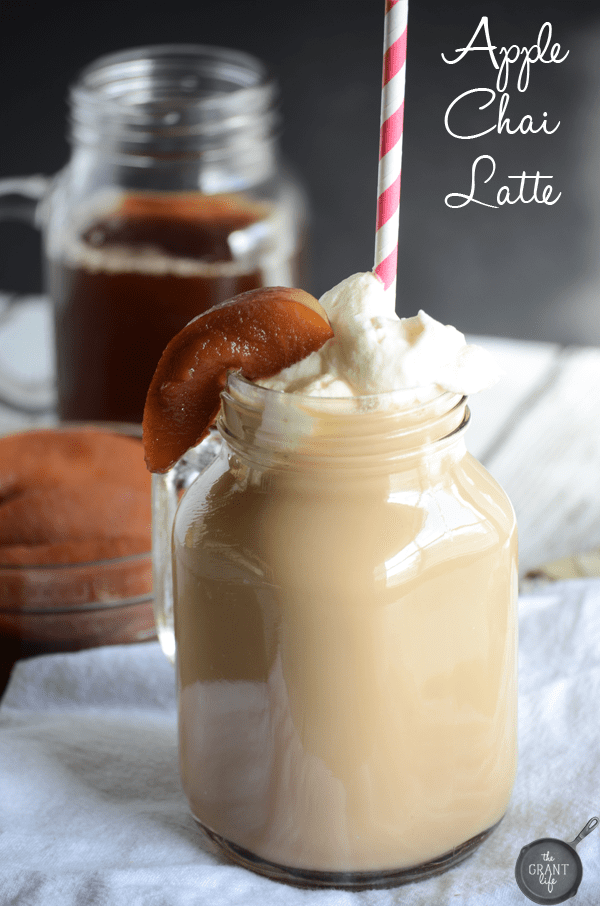 I try and spend at least one day a week creating new recipes that have been floating around my head. Sunday was that day this week. Sunday was also the day that I had a horrible headache, the kids were extra needy and I needed to clean the house. So I needed easy recipes. Like set it and forget it recipes.
And thats what I did with this apple chai latte. I set it up in the crock pot and went about my day. [Which was cleaning.. bleh! Side note – I currently have a massive pile of clean clothes in my bedroom that are just waiting to be put away. I'm hoping the cleaning fairy stops by this week to take care of that.]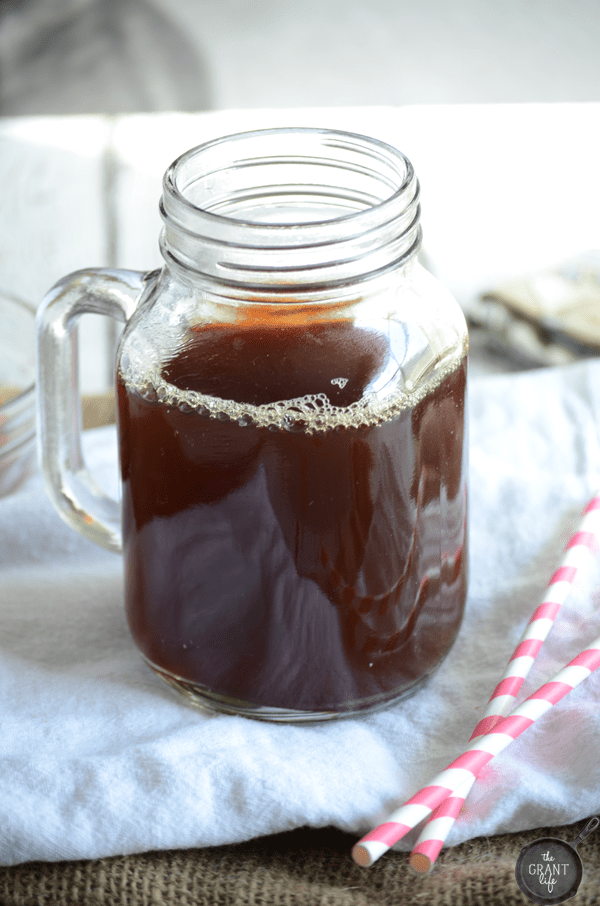 The kids were in rare form though. Running around like monsters, refusing to nap and just generally driving both of us crazy. Ryon at one point said "I now understand why my mom would kick us all outside when we were younger!" I thought about it for a hot second but its still warm down here and we are having a mosquito invasion. They attack by the dozens and the kids are already covered in bites.
Around 4 o'clock I took the apple chai tea out of the crock pot and let it cool for a bit. [My house smelled ahhhh-mazing by the way! No candles needed with this stuff in a crock pot.] I took some pictures, drank some, loaded the kids in the car and headed to my parents for Sunday dinner.
We are not even out of the driveway and Avery is already snoring. SNORING! And I fight the internal mom battle that happens this late in the day – let him sleep or wake his butt up. I decide to let him sleep. It was the first time all day that it was quiet so I let the little turkey saw logs. We transferred him to my parents bed and he slept for almost 3 hours.
Of course when we got home he was wild again and ready to play. I ended up promising him he could watch cartoons in the morning and a trip to the aquarium if he went to bed. [I know.. I know.] He eventually went to sleep and I drifted off to my house still smelling like apple chai latte. [Maybe it was a good day after all.]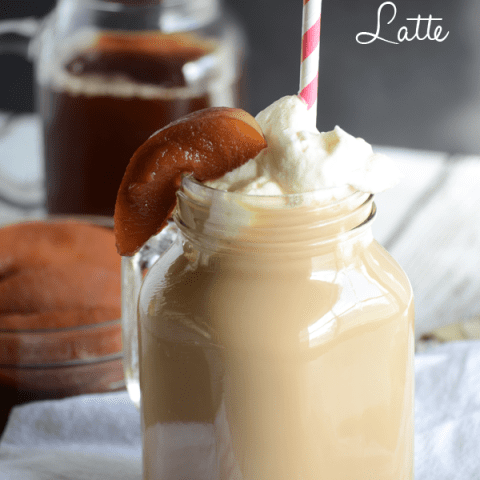 Apple Chai Latte
Ingredients
6 cups water
6 chai tea bags
1 large apple, sliced
1/2 cup milk
whipped cream, optional
Instructions
Add the water, tea bags and apple to your crock pot.
Cook on high for 4 hours.
Allow to cool before transferring to cups or pitcher.
Add your milk and whipped cream.
Enjoy!
Nutrition Information:
Amount Per Serving:
Calories:

192
Cholesterol:

14mg
Sodium:

117mg
Carbohydrates:

37g
Fiber:

5g
Sugar:

30g
Protein:

5g
Love this recipe? Be sure to check out: