I have been saying for awhile that I need to share this easy homemade whipped cream recipe since I've used it in a few recipes recently. [And because its delicious.] I just needed a few photos first. I made a cake this past week and made the whipped cream so I snapped a few pictures. [Woohoo!] And I should put a disclaimer on this recipe – first its super, duper easy. And second its super, duper addicting. Once I started making homemade whipped cream I never looked back.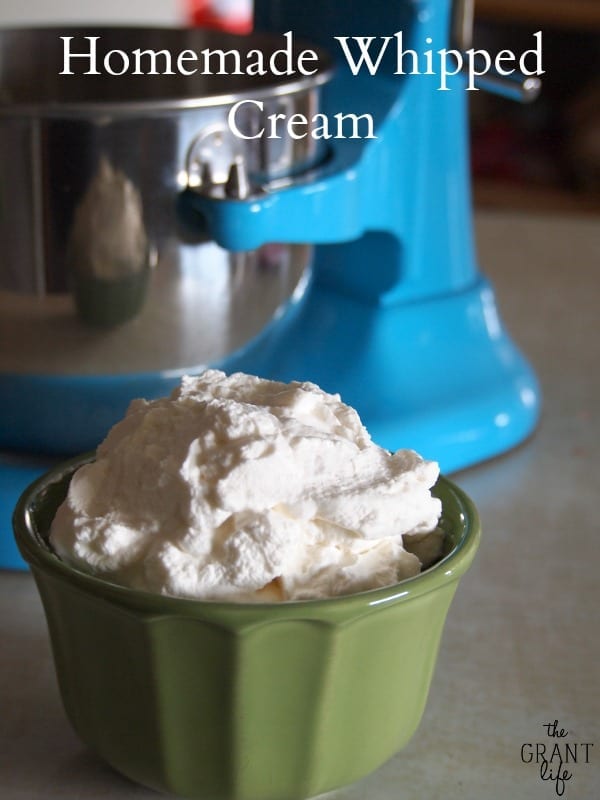 Don't you just want to swipe your finger across the top of that bowl? It's ok if you do. After I took the picture, I did. And I may have grabbed a spoon to get a bigger bite. [Or two.] But that's just a maybe.
Anyways. All you need to make this homemade whipped cream is:
Heavy Whipping Cream
Sugar
Vanilla Extract
Say what?! Yup. That's all you need. Now go read the back of the store bought stuff and see what it says. Its not pretty. Lots and lots of stuff that tastes good but isn't good for you. But I digress.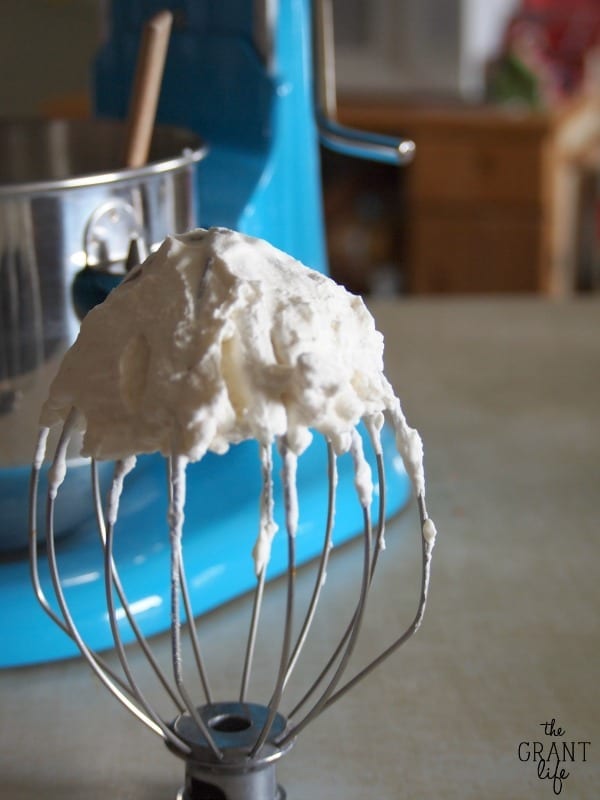 Now for the super, duper easy tutorial on how to make this dreamy stuff. Pour your heavy whipping cream in a chilled bowl and start mixing. Mix it for about 2-3 minutes until it starts to form soft little peaks of deliciousness. Then add your sugar and extract. Continue to mix until the whipped cream starts to stiffen up, about 1 more minute. Taste test it and then scoop it into a bowl or directly onto a cake. It should be good for at least 3 days if sealed properly. Mine never lasts that long, but it could if it needed to.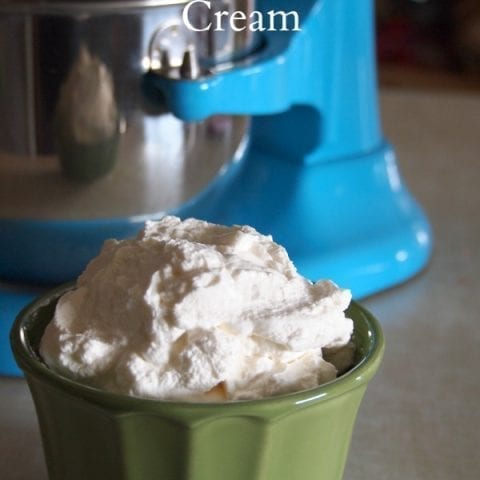 Homemade Whipped Cream
Ingredients
2 cups heavy whipping cream
1/4 cup sugar
1 tsp vanilla extract
Instructions
Pour heavy whipping cream into a chilled bowl.
Using a stand or hand mixer, mix for 2-3 minutes until soft peak form.
Add your sugar and vanilla.
Mix for an additional minute until it the peaks are firmer.
Enjoy!
Nutrition Information:
Amount Per Serving:
Calories:

1848
Cholesterol:

652mg
Sodium:

182mg
Carbohydrates:

64g
Sugar:

51g
Protein:

10g
I used homemade whipped cream in these yummy recipes:
So there ya go. My super, duper delicious homemade whipped cream recipe. Hope yall enjoy it!