I just love chai! I have been drinking it and recreating copycat chai recipes at home for years now. Longer then I can remember! Do you love chai tea as well? Yesss!! Here is the lowdown on chai and some easy recipes to try!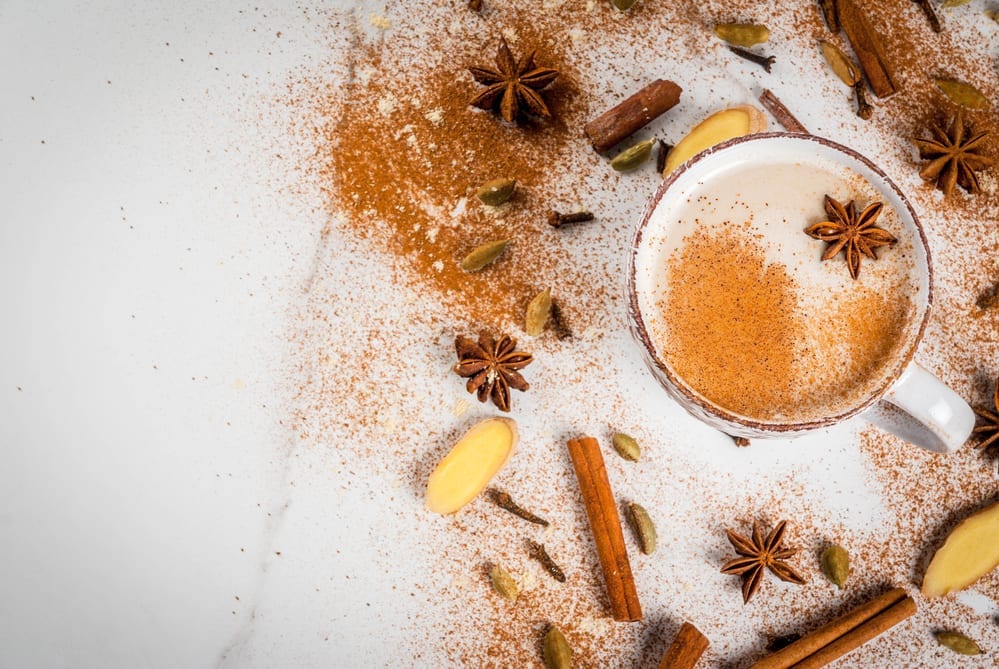 What is chai tea?
Chai originates from India and is a combination of black tea and aromatic spices. In the US chai is sometimes called masala chai or simply chai. Although it has become common here, chai actually means tea so saying chai tea is saying tea twice.
The most common spices used in chai drinks are:
allspice
cinnamon
cardamon
cloves
nutmeg
star anise
These spices combined with fresh brewed black tea are what make a chai drink.
How do you make chai tea?
There are a few different ways to make chai drinks. You can create your own chai drink by brewing black tea and adding the traditional spices above. Once you have steeped the tea with the spices you need to strain it before adding your sweetener and milk of choice.
You can also purchase pre-made chai tea bags to make a chai drink at home. I purchase and enjoy the Tazo brand chai tea and can find it at my local grocery store. With the tea bags all you do is steep in hot/boiling water for a few minutes. Remove the tea bag and add in your extras.
If you want an even easier method, you should try the chai tea latte concentrate. With the concentrate you can either enjoy it over ice or warm it up for a hot chai drink. All you have to do after that is add your own milk of choice.
You can also take the classic chai tea latte and add in some extras to make a fun new drink. Below I am sharing a few different varieties of the classic chai to enjoy at home!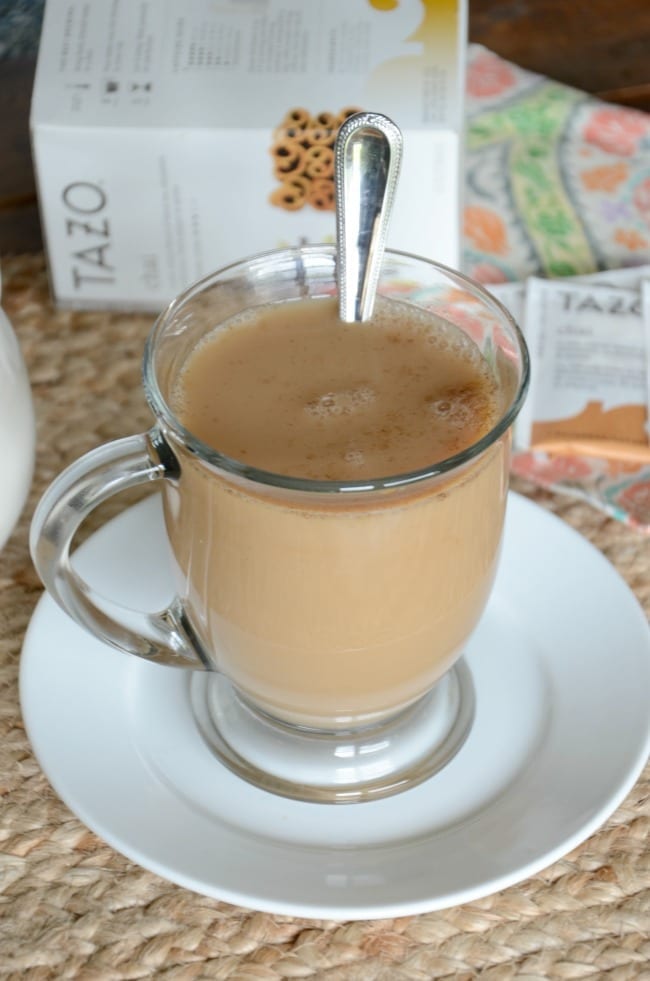 Easy chai tea recipes
To start, you can try the chai tea spice mix. It's a group of aromatic spices that are perfect in your tea. Add to black tea with some milk and you have an easy homemade chai latte.
There are also a few ways to make a chai tea latte at home. Or you can try an iced chai tea latte. It's perfect for the warmer months!
A similar version of the iced chai latte is the dirty chai latte. It has all the flavor of the classic but with an extra shot of espresso!
Another version of the classic with a twist is this vanilla chai latte. It's got a different flavor but you can still taste the chai in it!
If you enjoy coconut then you have to give this iced chai coconut latte a try! It's got a unique chai flavor that you will love.
The frozen chai latte is like the frappuccino version of the chai latte family. It's sweet and cool and a real treat!
Back to the warmer chai drinks, this pumpkin spice chai latte is made with real pumpkin and is a fall favorite.
Looking to make a chai drink for a group? Try this apple spice chai latte! It's made in the crock pot and perfect for a crowd.