This homemade latte with keep you warm and toasty all day long!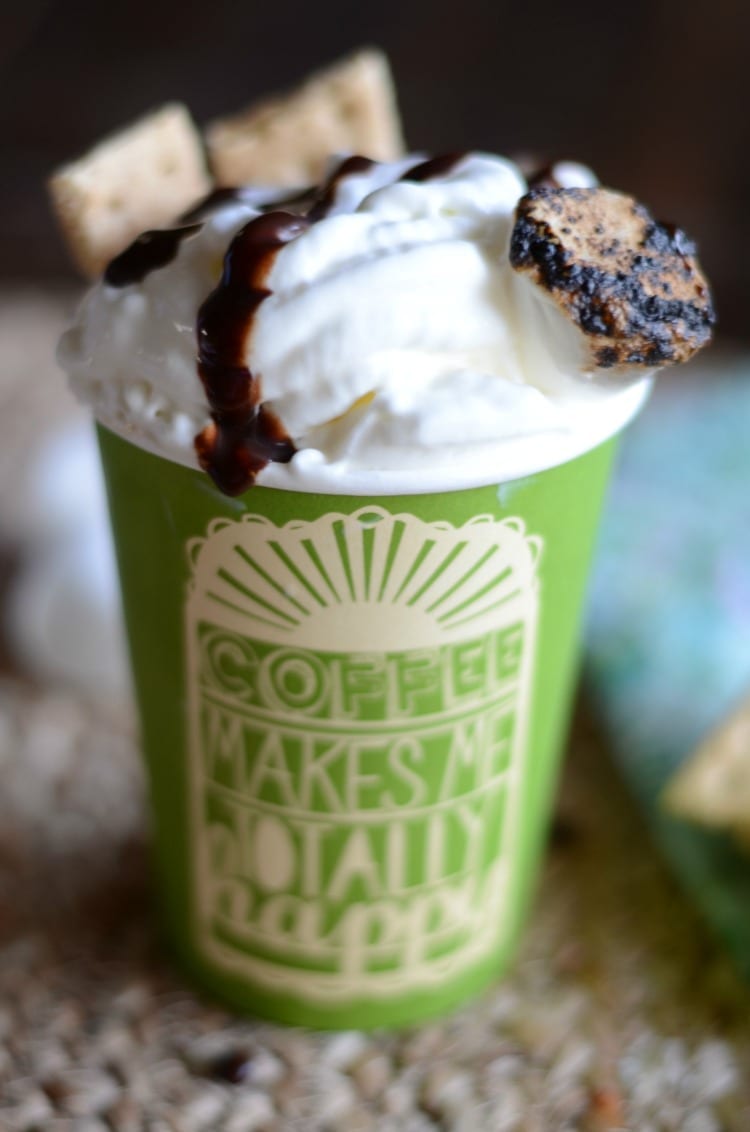 Hey yall! I know that yall know I LOVE COFFEE. Coffee, coffee, coffee! It's the sweet nectar of life. I started drinking coffee after college and then I got married and had kids so I've never stopped drinking it. It was my go to drink in the mornings for a long time. And then I would have a cup in the afternoon while the kids napped. And sometimes I would use the old coffee from the morning for a pre-dinner cold brew treats.
Coffee all day yall. I love it so much I have a free coffee e-book! Yup. Just enter your email below and I will send it over to you! Coffee lovers unite!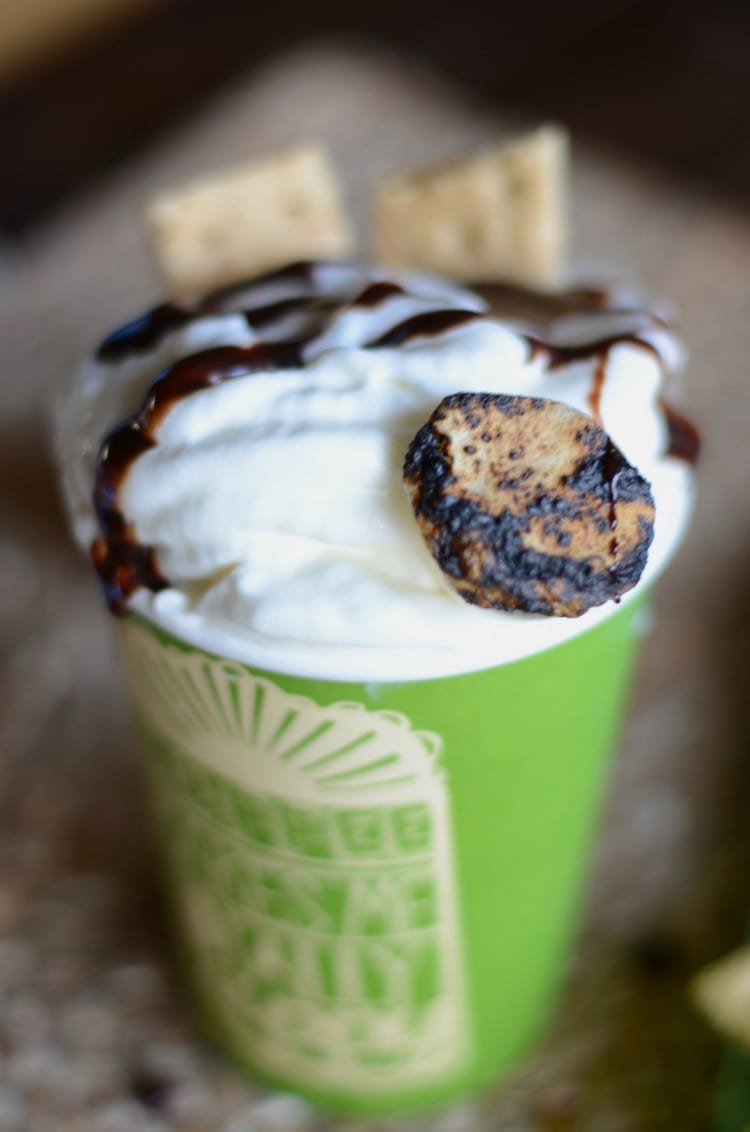 I thought that I would be living on coffee and baby snuggles when Ryder came along. Coffee all day on overdrive. Turns out, Ryder is a really good sleeper! From about the first week or so he has started to get fussy around 8 o'clock. Nothing could console him. Then I realized that he just wanted to be put to bed. He wanted to nurse, be swaddled and put in bed. And then he slept for most of the night.
Whaaaat?? I know. Dream baby scenario! And he is still like that! He put himself on a schedule and we are just here to enforce it.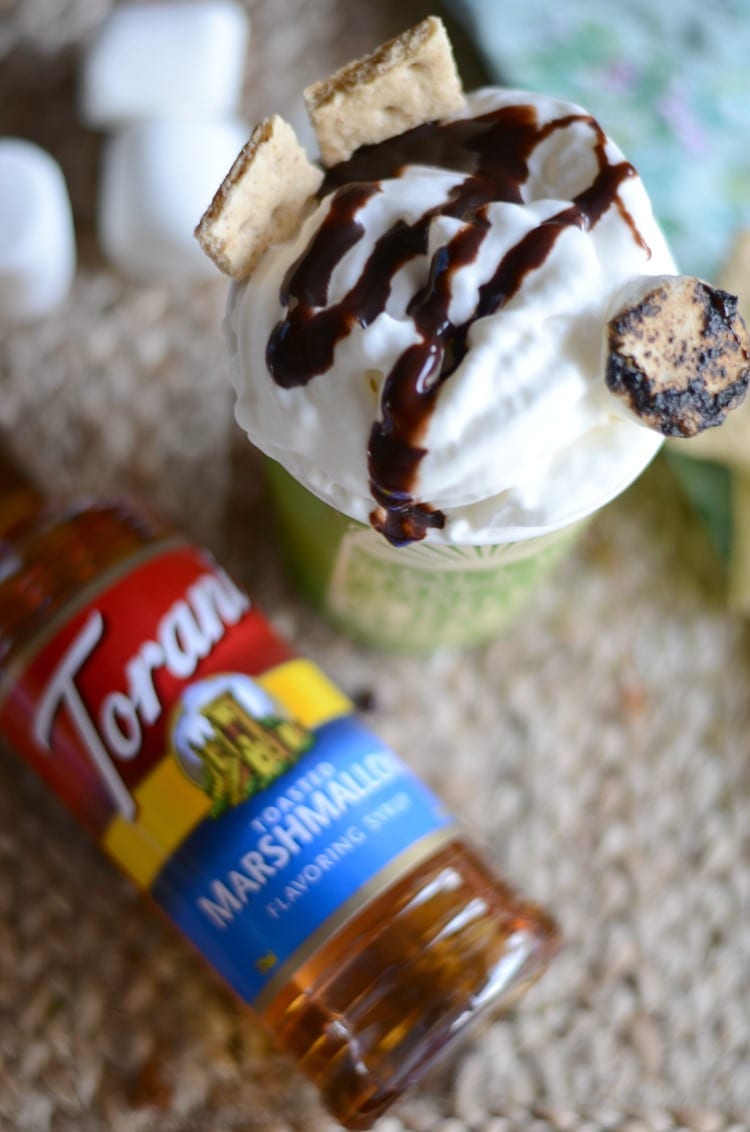 Instead of coffee all day, I tend to grab a tall glass of ice water. I need to stay hydrated for nursing and since I'm not sleep deprived (which still boggles my mind), I only have one or two coffees a day. But I make sure that they are GOOD. Yall know I love homemade coffeehouse drinks. So I make an iced white chocolate mocha or a chai latte or my new favorite – a toasted marshmallow latte!
It's the perfect fall drink! And since it's not exactly feeling like fall around here just yet, it's also great iced! It's the perfect sweet treat pick me up that I need during the day.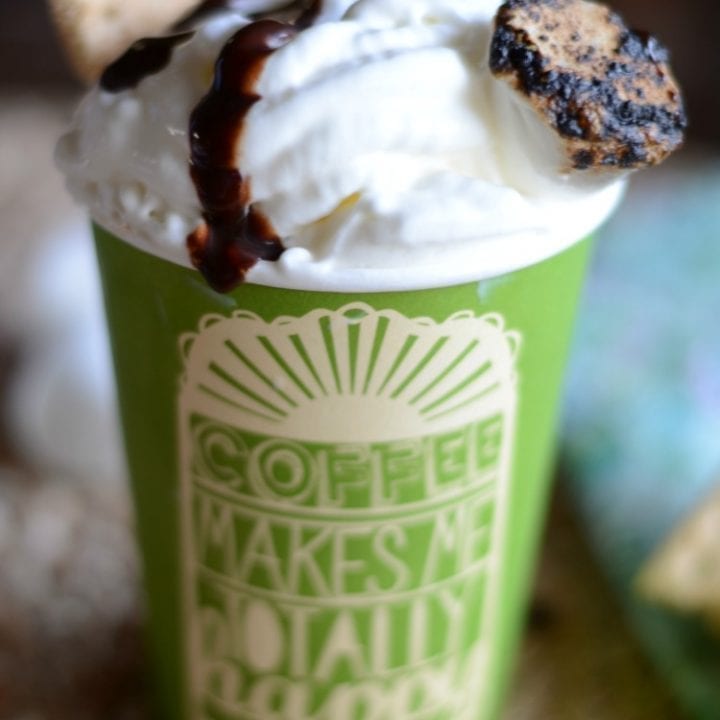 Toasted marshmallow latte
Ingredients
2 shots of espresso (or hot coffee)
1 cup steamed milk
whipped cream for topping
chocolate sauce for topping
Instructions
Layer the ingredients in a mug as follows - syrup on bottom, espresso, steamed milk and then top it with whipped cream and chocolate sauce.
Enjoy!
This post contains affiliate links.