A hot drink in your hands is the fastest way to warm up your whole body. My favorite drink also happens to help with the sniffles. This copycat Starbucks medicine ball tea is the best drink to warm you up and combat the winter sniffles. The best part? It's super easy to make at home! Let me show you how to make a medicine ball today.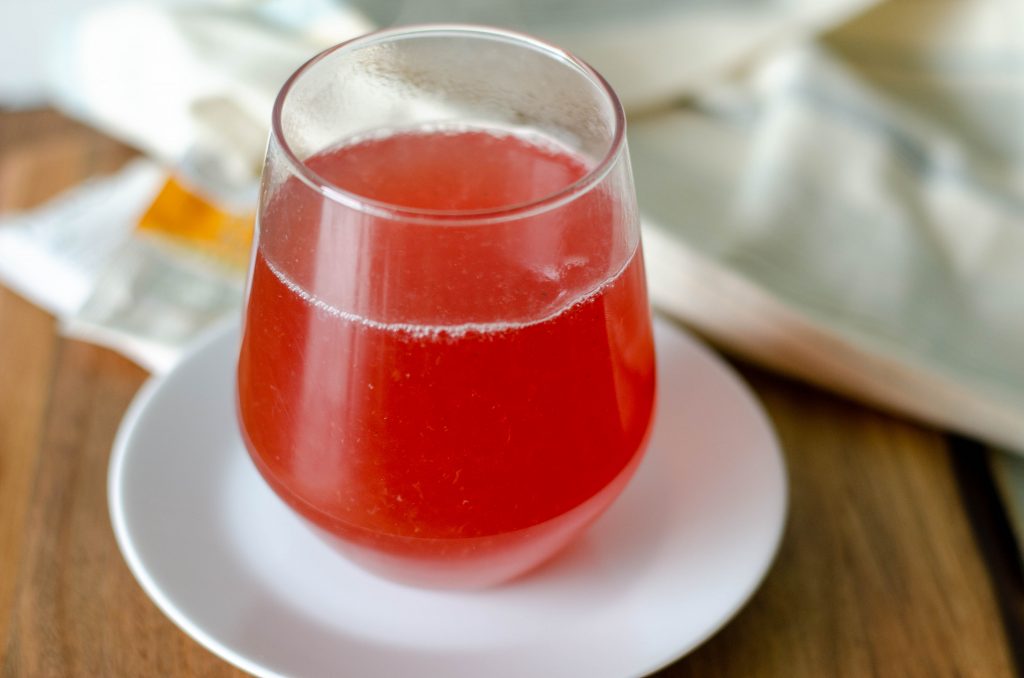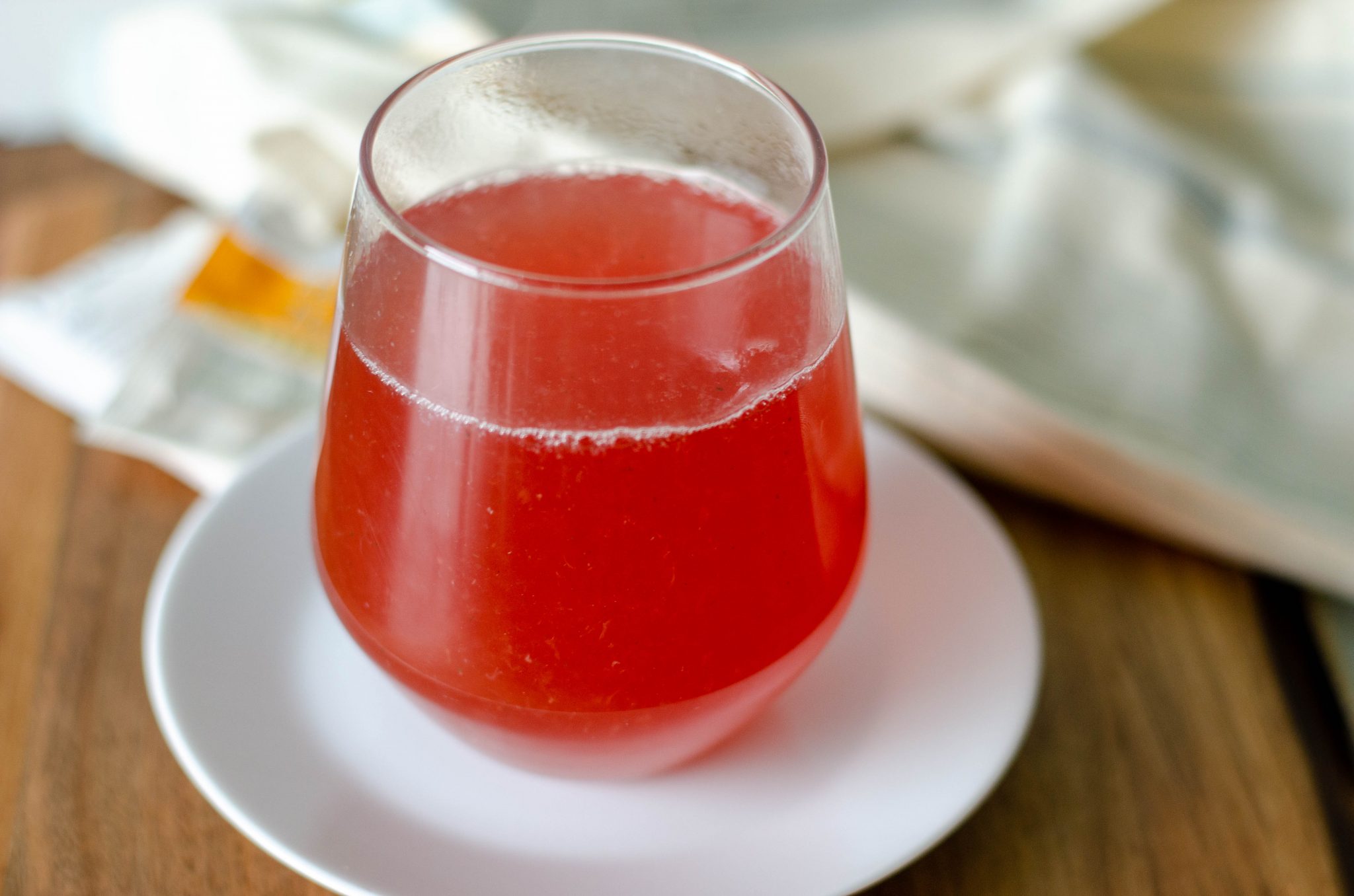 Did you know that you can steam lemonade? It's true! You can! I think that's the secret that makes this Starbucks medicine ball so good. It's the steamed lemonade!
Oh and it's really easy to make at home! No need to run to the coffee shop to get this body-warming, sniffle-reducing drink!
What is a medicine ball?
This Starbucks drink goes by a couple different names. Medicine ball is a name that Starbucks fans gave the drink but it is really a Honey Citrus Mint Tea. It is a caffeinated tea drink made with two different types of tea, sweetened with honey and topped with steamed lemonade. You only need a few ingredients to be able to make this popular drink at home!
Medicine ball ingredients
I love that you are able to make a Starbucks drink at home. It's actually one of my favorite things to do! Plus, this one is super easy. You only need a handful of common ingredients. You will need:
Peach tea
Mint tea
Lemonade
Honey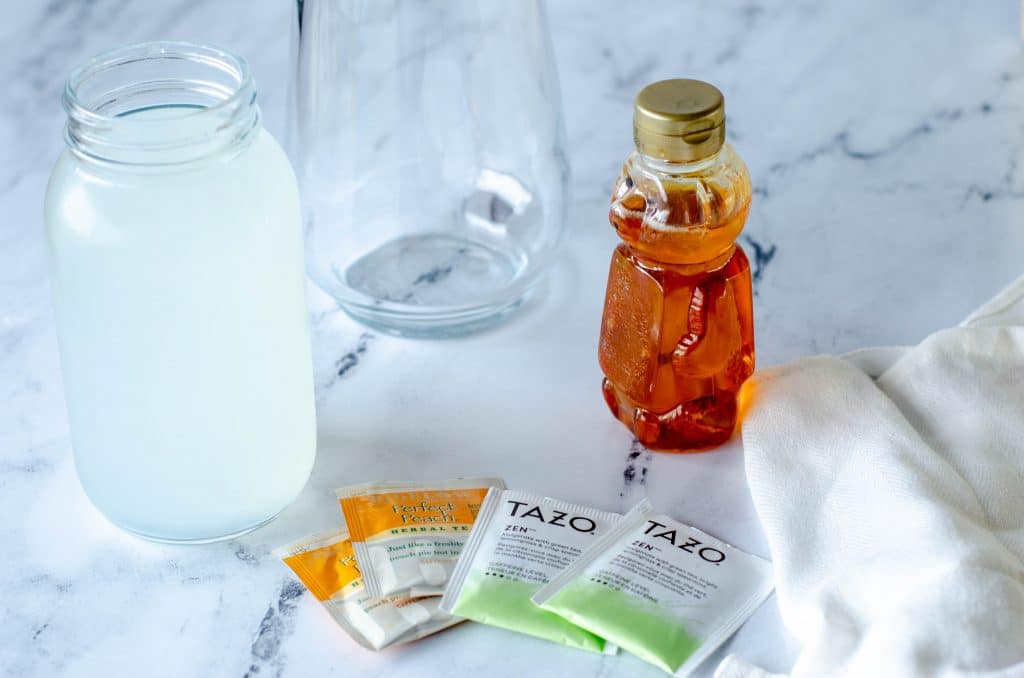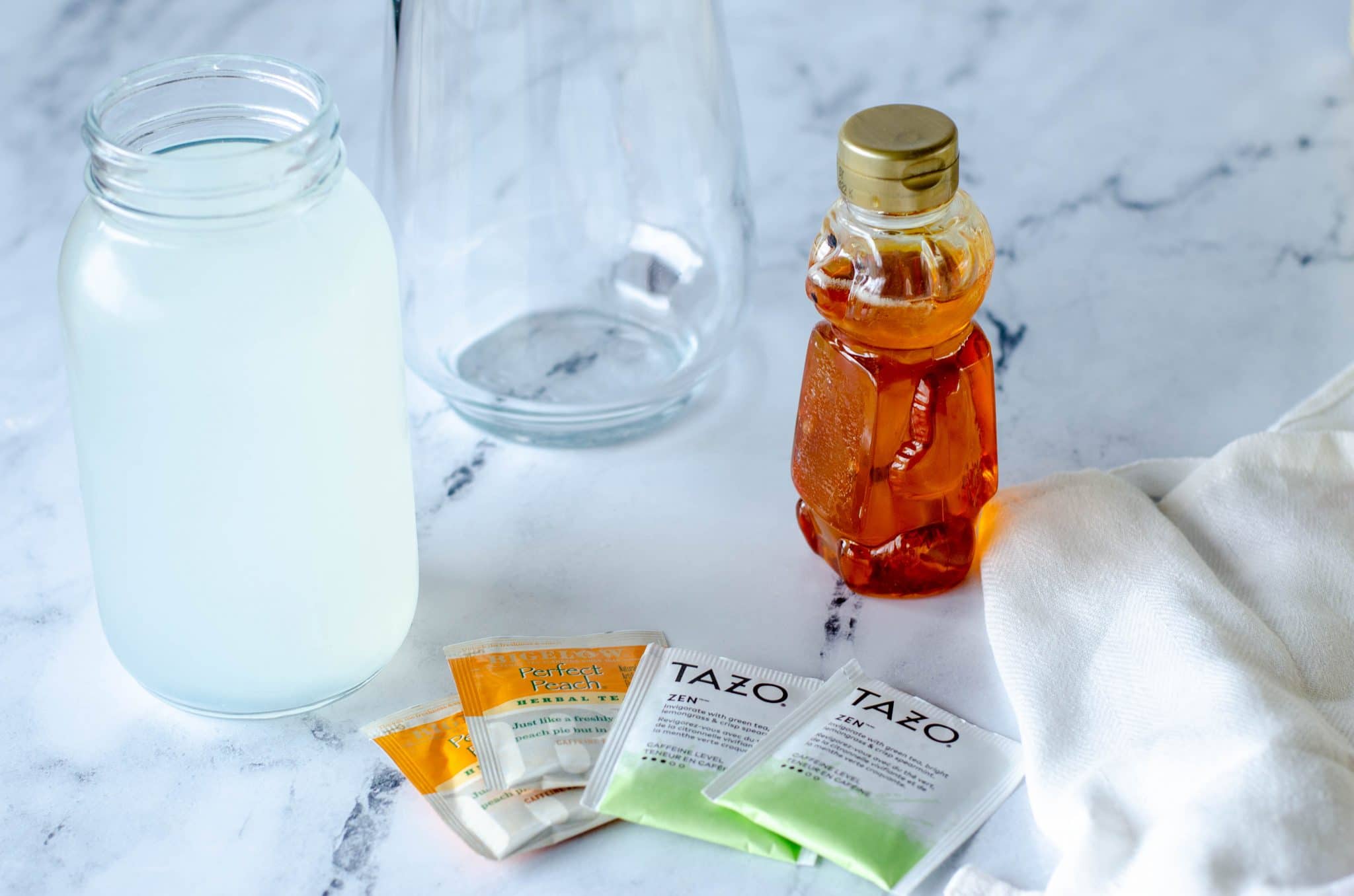 Peach tea – You can use whatever peach teat that you would like for this recipe. You need peach tea bags, and my favorite are Bigelow brand peach tea. It has the perfect peach flavor.
Mint tea – You can use a plain mint tea, or just a combine tea like I did. I used Tazo Zen which is mint and lemongrass. It's a great tea to add to this drink!
Other options – You can also buy the Medicine Ball tea set which includes the exact teas that Starbucks uses! The pack includes Tevana Jade Citrus Mint and Peach Tranquility.
Lemonade – I prefer to use a sugar-free lemonade for my drink. The honey sweetens the tea and a lemonade with sugar can make it too sweet. You can use whichever you prefer or have on hand.
Honey – Grab your favorite honey for this Starbucks copycat recipe. I love using local honey because it helps with seasonal allergies.
You also need water to steep the tea.
How to make a copycat Starbucks medicine ball
Once you have gathered all your ingredients, you will also need to grab:
large pitcher
wooden spoon
medium saucepan
milk frother, optional
cup or mug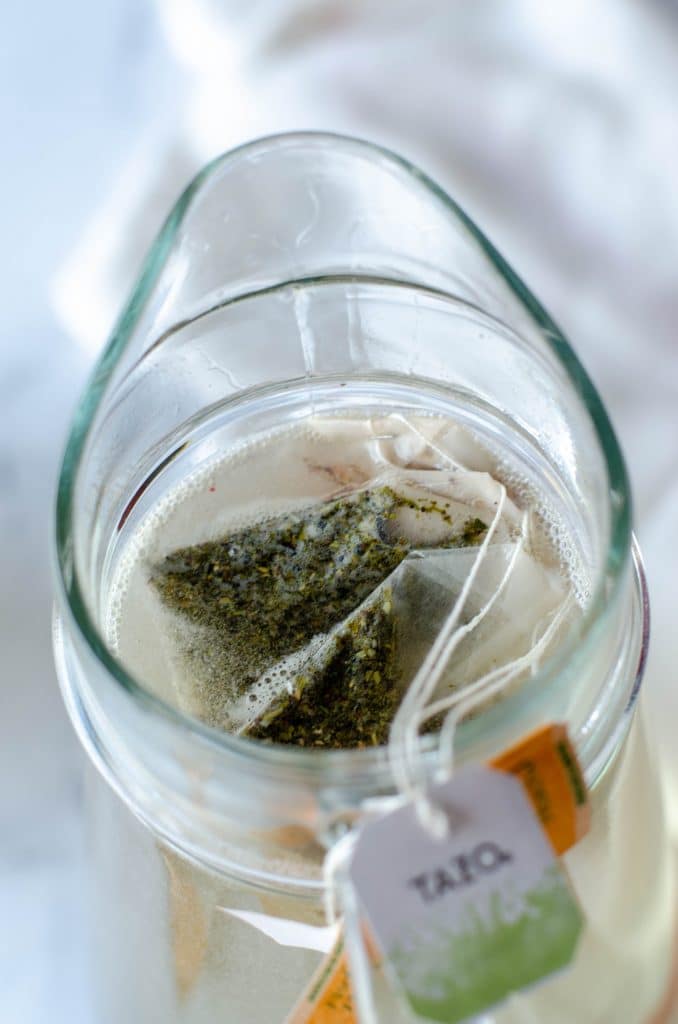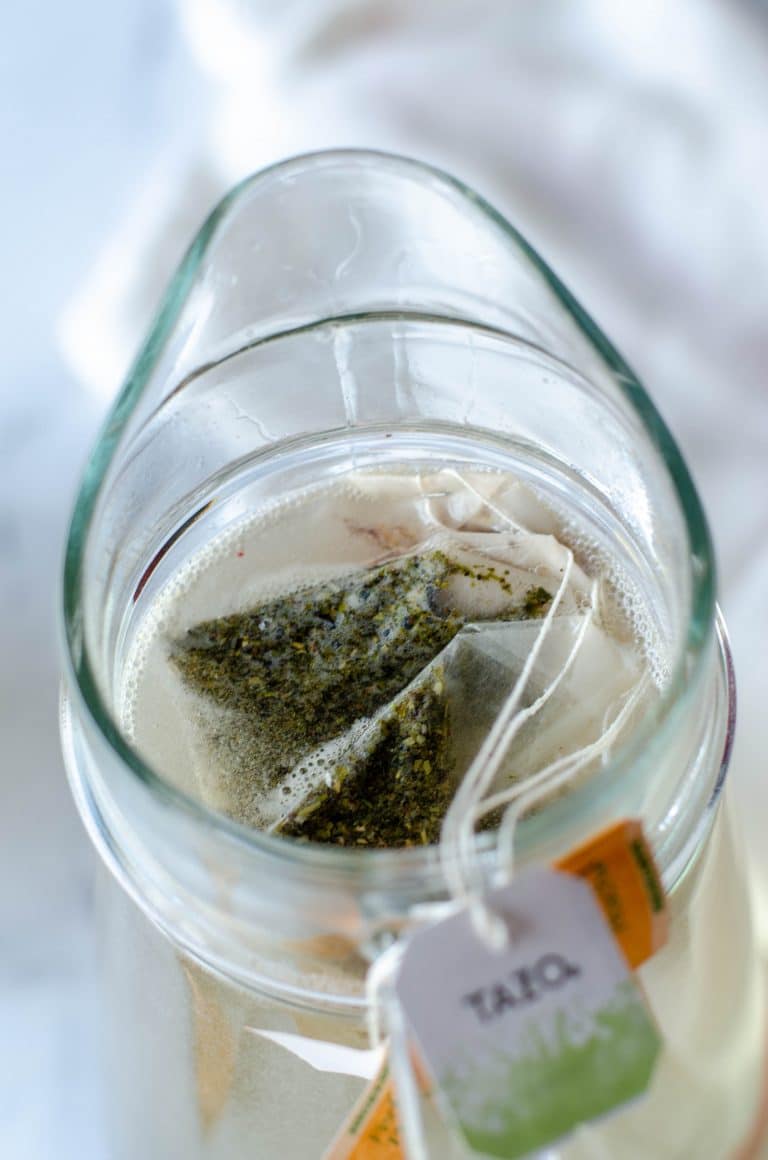 Step 1 Steep the tea
In a large pitcher, place your tea bags. Add boiling water and allow to steep for 5 minutes. If you want to make a single cup, add a peach tea bag and a mint tea bag to your mug. Pour in boiling water and allow to steep.
Step 2 Steam the lemonade
While you are steeping the tea, you can steam your lemonade. There are a few ways that you can do this.
1 – Warm the lemonade in a saucepan and froth with a whisk.
2 – Warm the lemonade in a saucepan and froth with a milk frother.
3 – Use the steamer attachment for your espresso machine.
You just want to make sure that the lemonade is warmed. Frothing it is nice, but not totally necessary.
Step 3 Assemble the drink
In your mug, add the honey. Pour in the hot tea to about halfway. Stir to combine the honey and tea. Top with the steamed lemonade. Enjoy the warm goodness!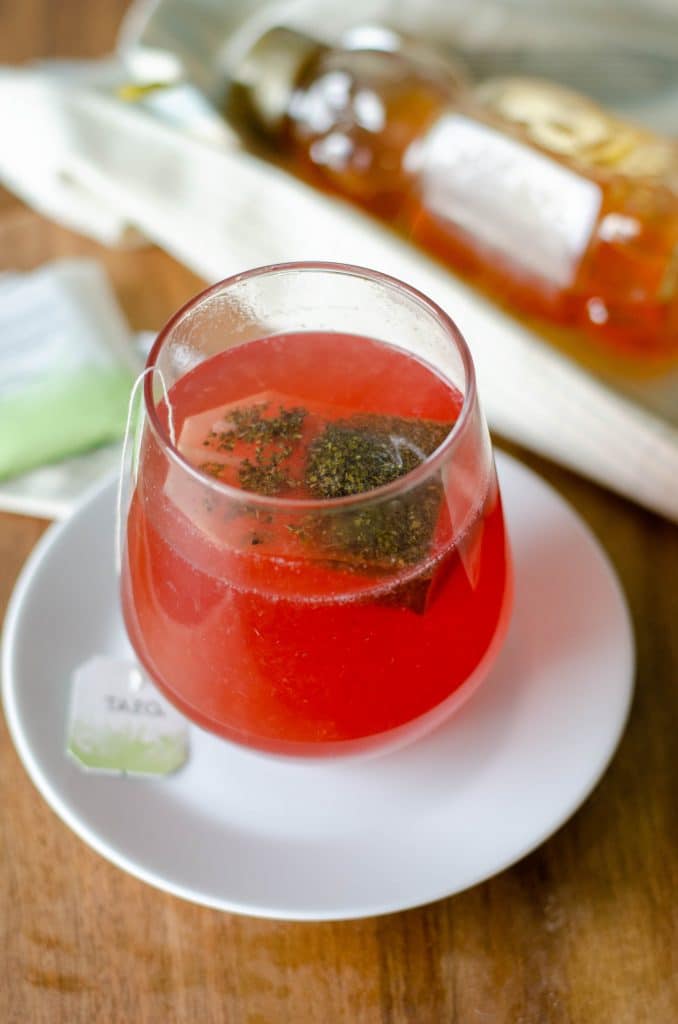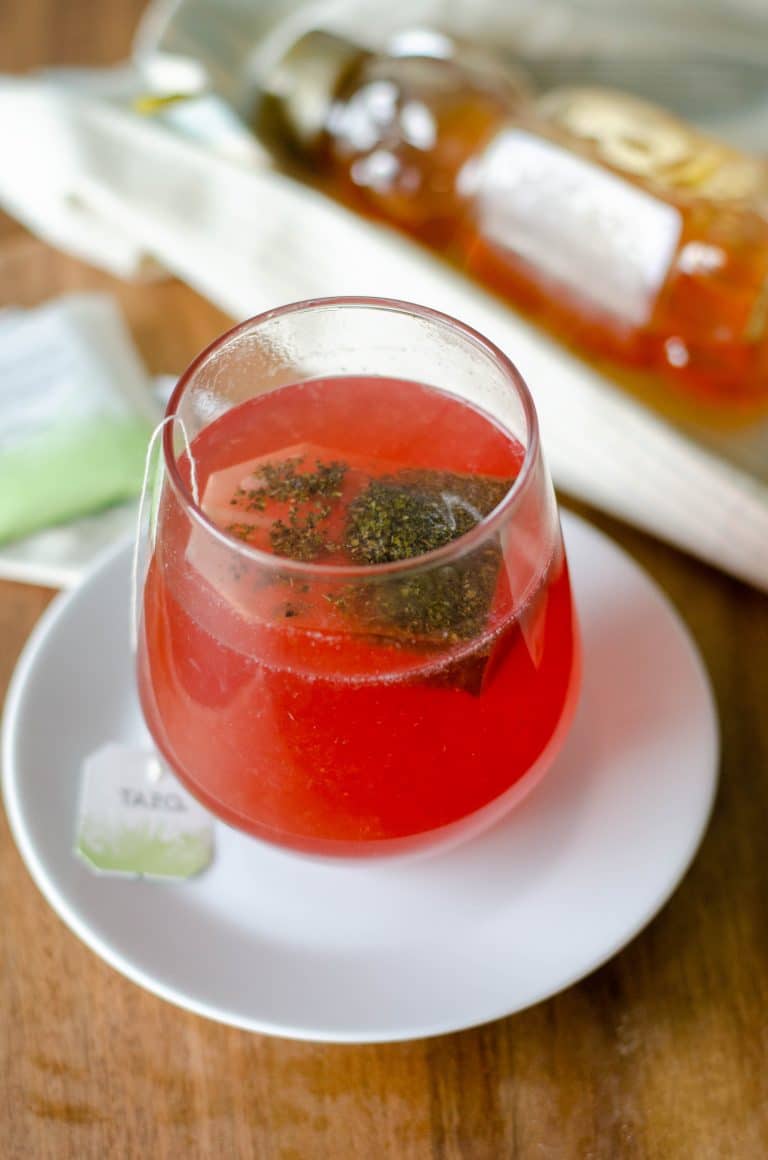 Pairs well with
This Starbucks copycat drink is wonderful on it's own, but it also pairs nicely with:
How to store leftovers
This recipe will make 4 medicine ball teas. If you have leftovers, place the tea and the lemonade back in the fridge. (Toss the tea bags.) You can reheat it all later when you want to enjoy another body warming tea.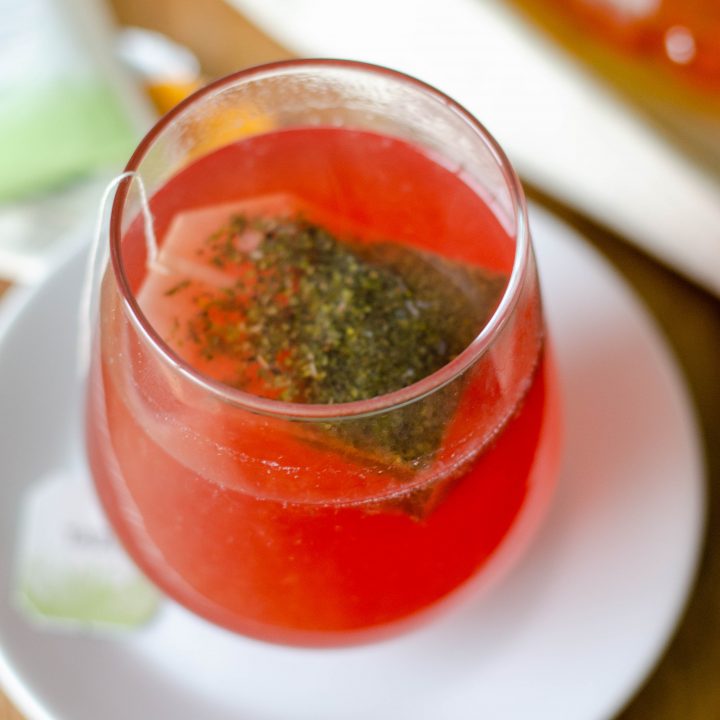 Starbucks Medicine Ball
Additional Time:
5 minutes
Learn how to make a Starbucks copycat medicine ball tea recipe!
Ingredients
2 mint tea bags
2 peach tea bags
4 cups boiling water
2 cups lemonade
1-2 tablespoons honey, to taste
Instructions
In a large pitcher, place the tea bags and the boiling water. Allow to steep for 5 minutes.
Steam the lemonade in a saucepan over medium heat. Remove right before it boils. Froth with a milk frother. (See posts on other methods.)
Add 1-2 tablespoons of honey to the mug. Pour in the hot tea to fill half of the cup. Sitr to combine.
Finish with the steamed lemonade.
Enjoy!
Nutrition Information:
Yield:

4
Serving Size:

1
Amount Per Serving:
Calories:

159
Total Fat:

0g
Saturated Fat:

0g
Trans Fat:

0g
Unsaturated Fat:

0g
Cholesterol:

0mg
Sodium:

23mg
Carbohydrates:

42g
Fiber:

0g
Sugar:

40g
Protein:

0g
Want even more Starbucks copycat tea recipes? Check out:
Copycat Starbucks Tea Recipes
Craving more copycat recipes? Check out these easy to make tea recipes that you will love recreating at home!
Love this recipe? Pin it to your drink board!