Prepare a sweet treat for you and your family to eat with this recipe for Homemade Donut Holes. These honey glazed donut holes are fresh, flavorful, and fun to prepare, making them an excellent dessert or quick breakfast to enjoy.
How many times would you say that you've stopped at Dunkin' or other local coffee shops to get yourself some donut holes? I know I have! If they're your guilty pleasure, you can't go wrong with learning how to make them at home from scratch.
Follow this recipe for Homemade Donut Holes to prepare a sweet treat with minimal effort. These donut holes are a great snack. However, you can also enjoy them as a grab-and-go breakfast that will leave you feeling full and satisfied. Donut holes go perfectly with your DIY coffee drink in the morning.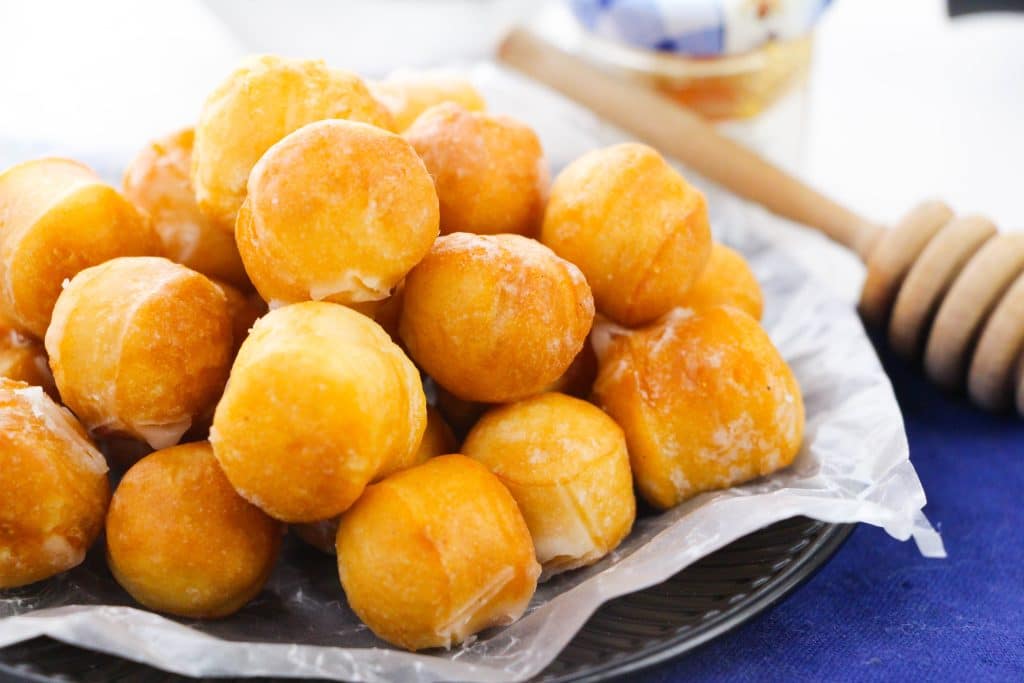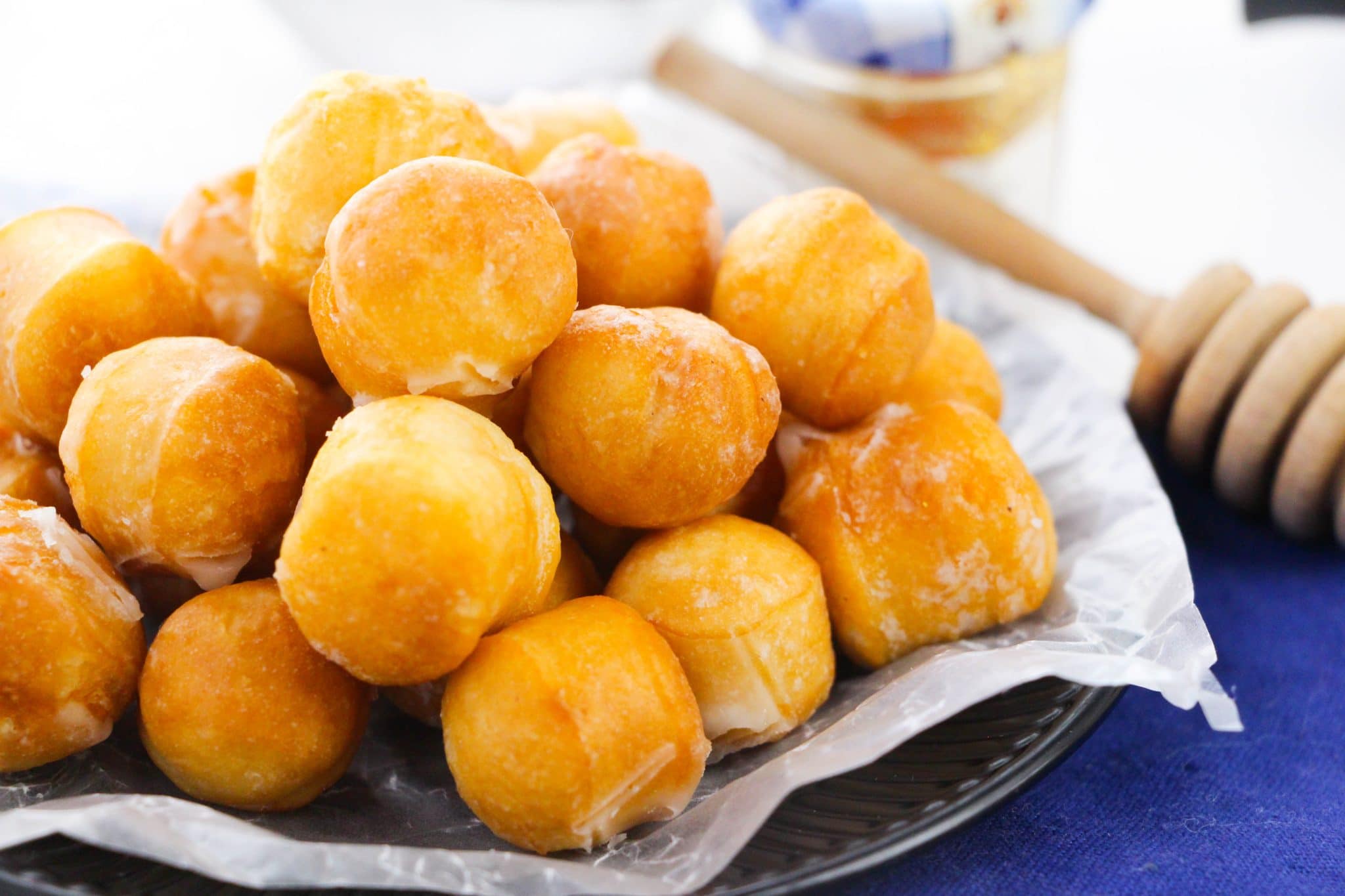 What Are Donut Holes?
Donut holes are a miniature version of traditional donuts. Rather than the whole donut, you're preparing the holes from the center dough of the donut to create a sweet treat to enjoy.
Ingredients for Honey Glazed Donut Holes
Biscuit Dough – You'll use the biscuit dough to create the dough for your donuts.
Butter – Add extra flavor to your donut holes using a bit of butter.
Honey – Use the honey to bring sweetness to your donut holes.
Powdered Icing Sugar – Add a finished touch to your donut holes with a bit of powdered icing sugar.
You'll also need hot water, oil, and vanilla extract to complete this recipe.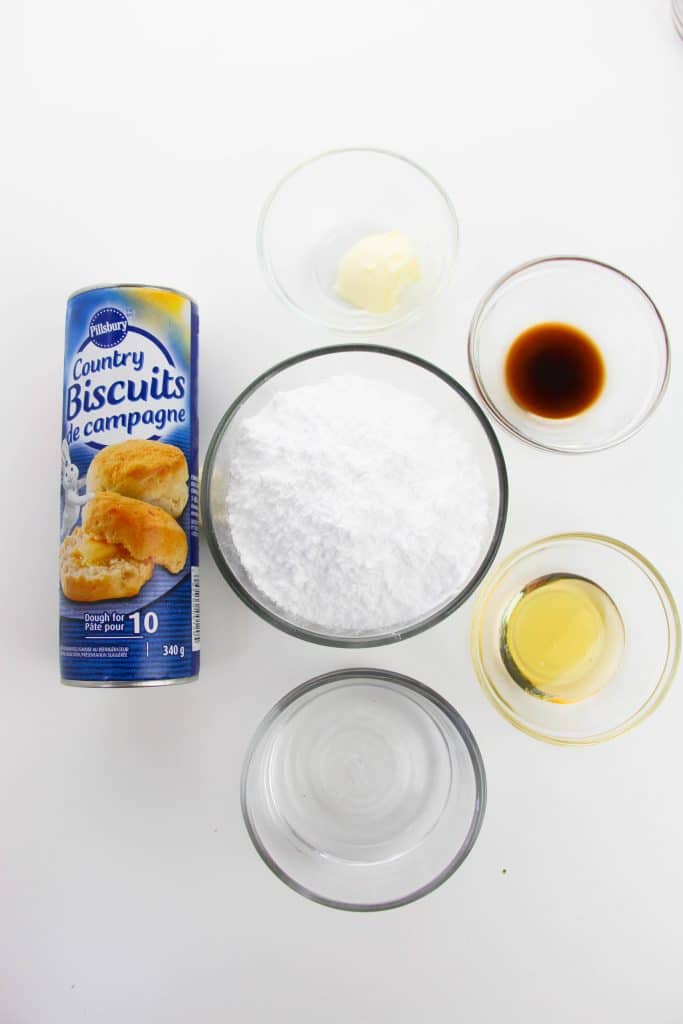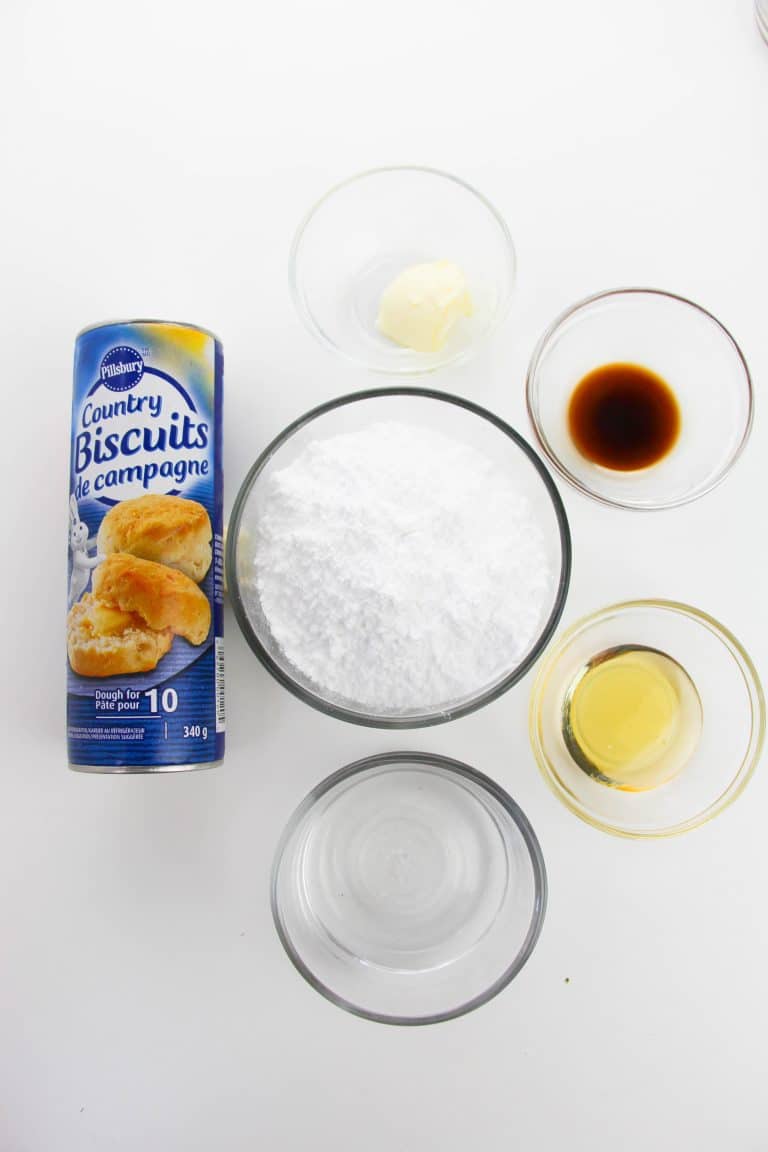 How to Make Honey Glazed Donut Holes
Making donut holes is so easy, and they make a delicious quick breakfast or afternoon snack. Follow the simple steps below to make these honey glazed donut holes:
Step 1: Prep
First, grab a plate and cover it with paper towels to use to soak up any excess oil from your donut holes. Then, place a cooling rack on a baking tray and set it off to the side.
Step 2: Heat the Oil
Pour oil into a dutch oven and heat it on the stove until it reaches 350 degrees F.
Step 3: Cut the Biscuit Dough
Cut the biscuit dough with a small circle cookie cutter. Then, roll the remaining dough into small balls.
Step 4: Drop the Balls into the Oil
When your oil is hot, add about five or six of the donut holes into the oil at a time, preparing them until they're golden brown.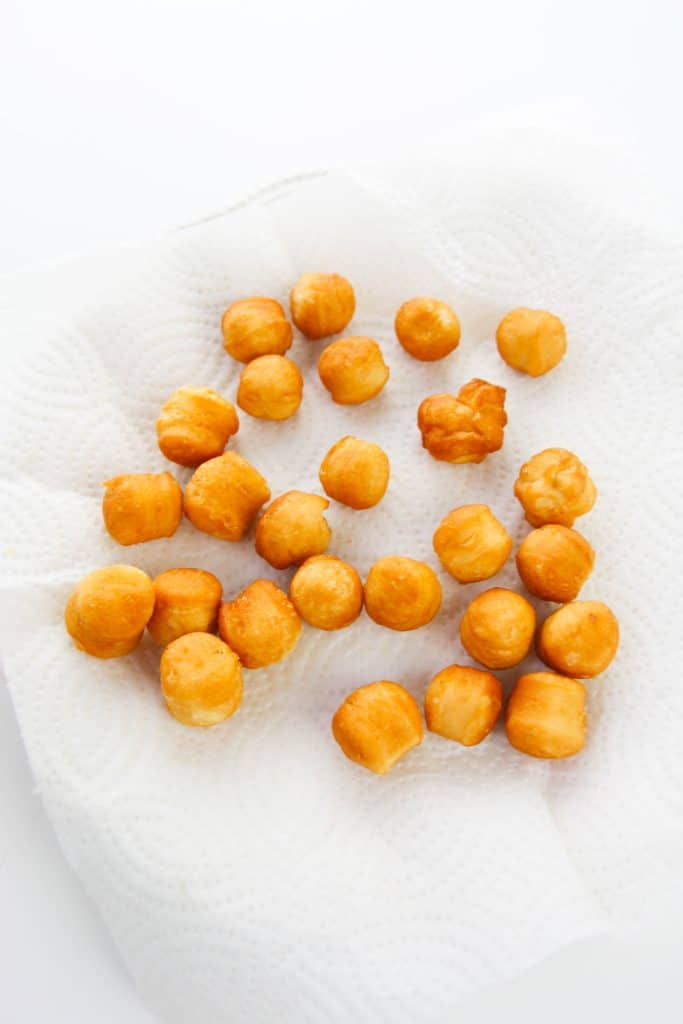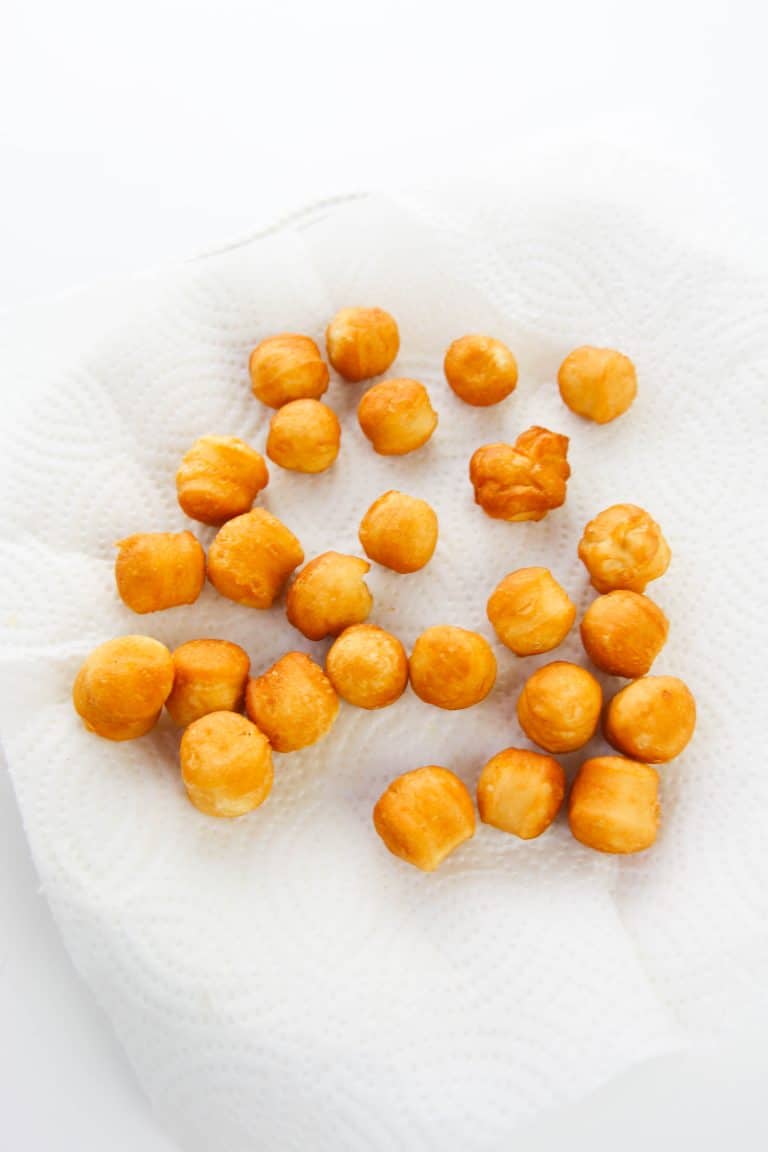 Step 5: Soak up the Oil
Place the donut holes on the plate lined with paper towels to soak up the oil.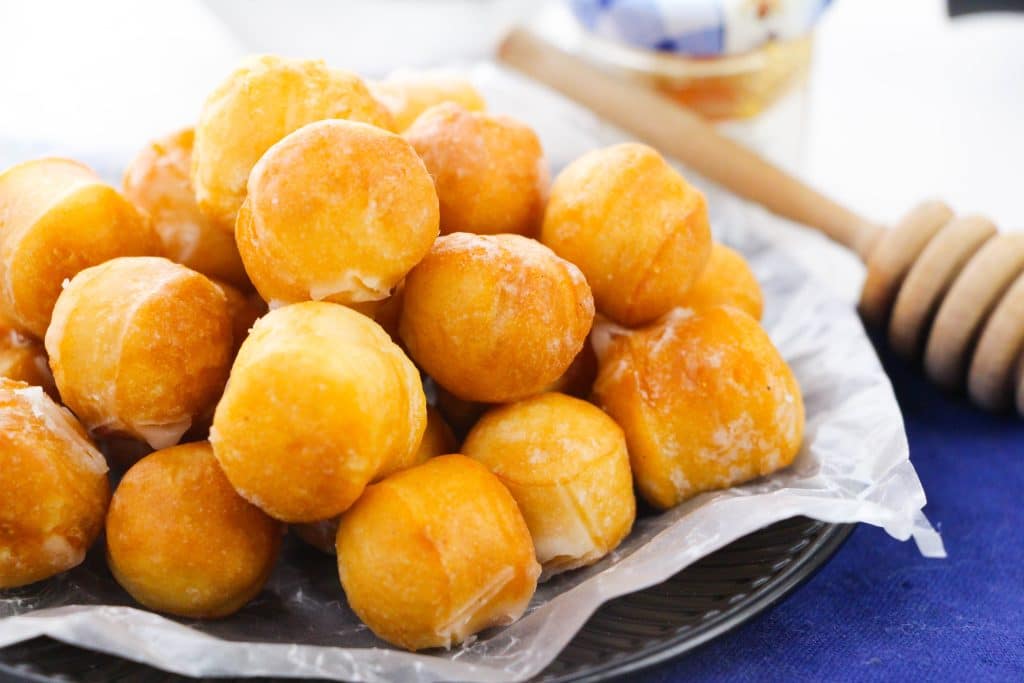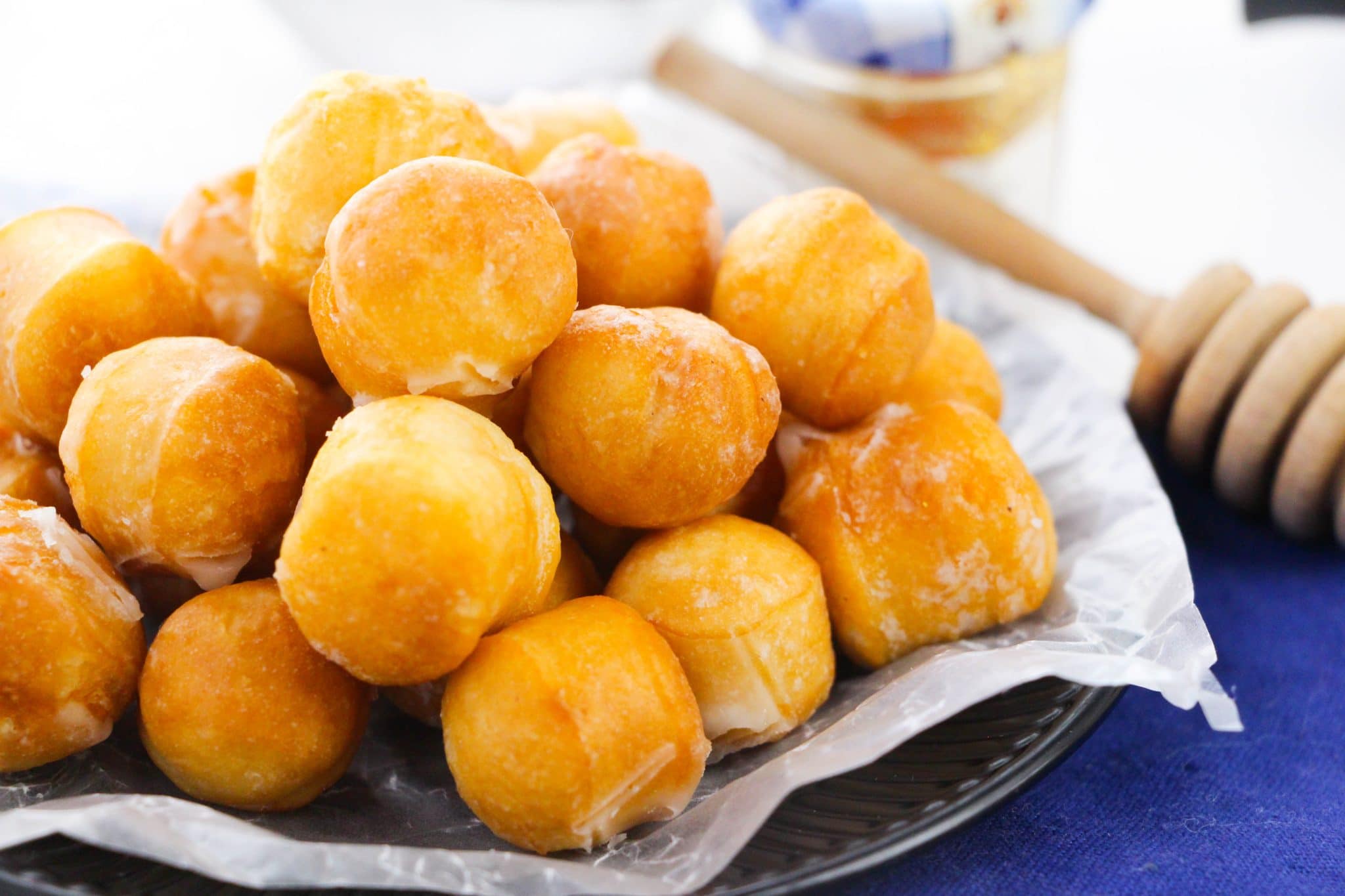 Step 6: Make the Honey Glaze
Whisk your honey, water, and butter together and sift the powdered sugar into the mix.
Step 7: Add the Vanilla
Add your vanilla extract and stir until fully combined.
Step 7: Dip the Donut Holes
Finally, dip your donut holes into the delicious honey glaze. Then place them on the cooling rack.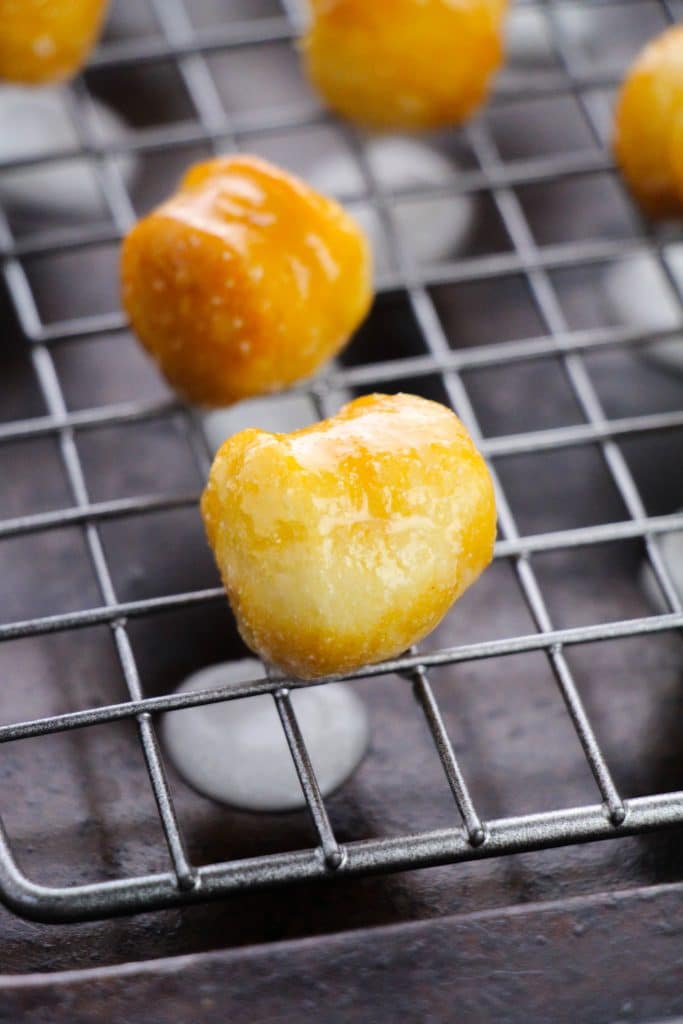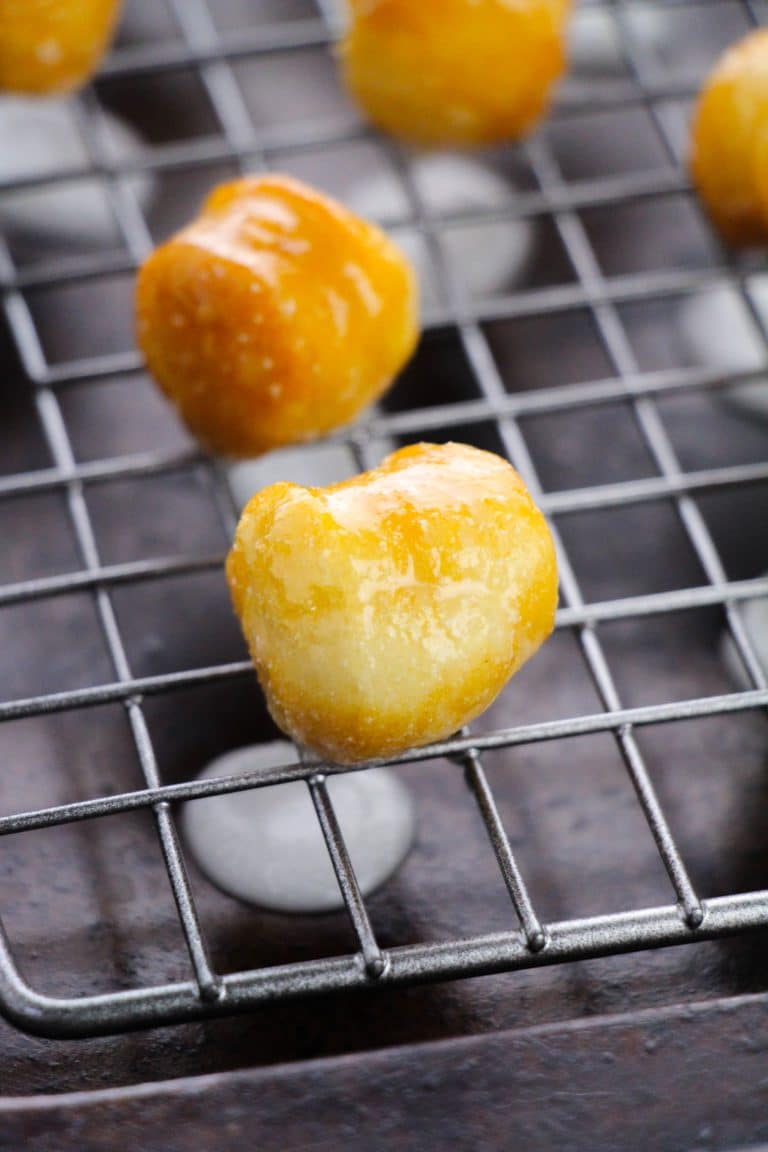 Serve and Enjoy!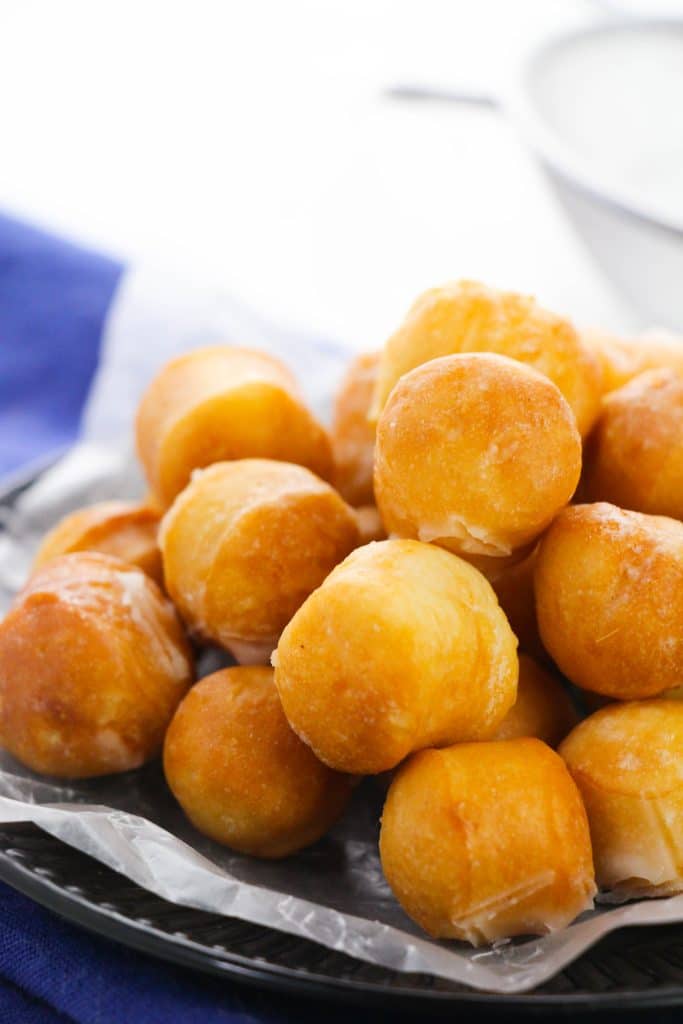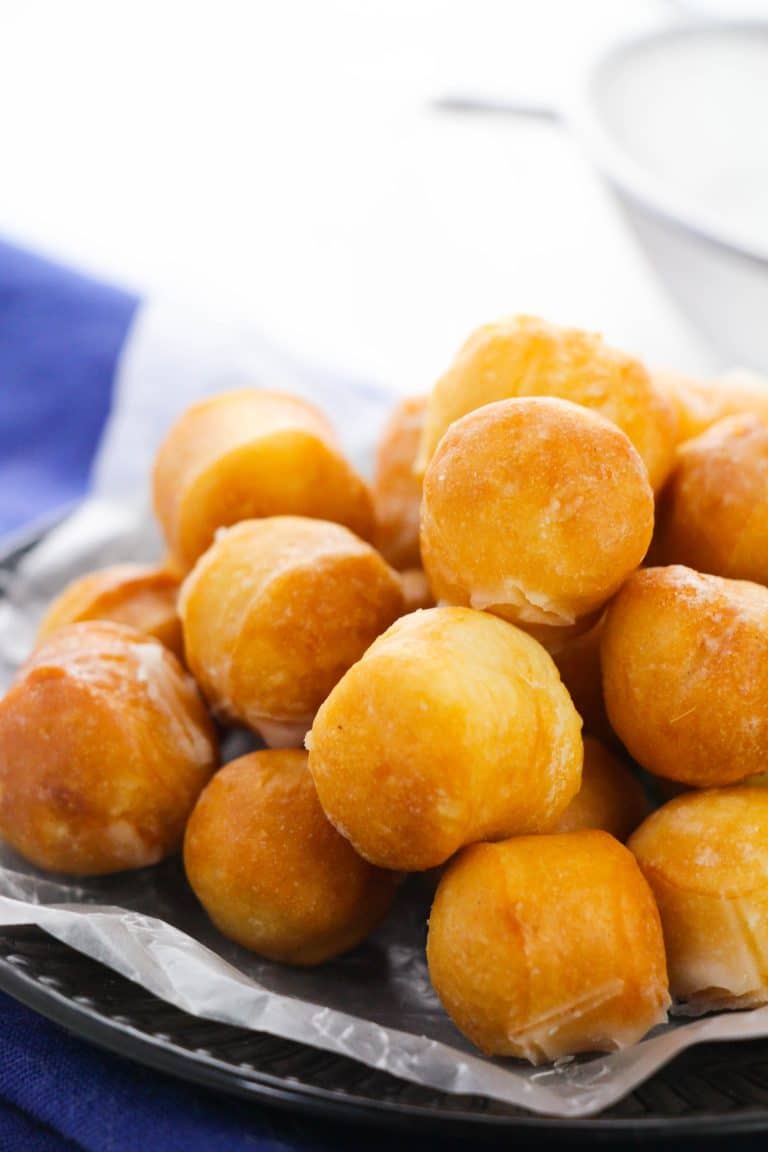 How Do They Make Donut Holes?
When making your own donut holes, you can easily make donut holes by using a cookie cutter to cut a hole in the center of the dough. However, the donuts you find at the grocery store probably didn't get any holes cut out of them. this is because they have special machines that fry the dough in a circular patter. Donut holes that you find at the bakery or grocery store are usually made out of dough that has been cut into small squares.
What are Donuts without Holes Called?
While most donuts have holes in the middles, all donuts do not. Donuts without holes are typically stuffed with fruit flavored filling, and are called jelly donuts. These hole less donuts can also be filled with a sweet custard. If the custard filled donuts are round, they are called Boston cream donuts, but if they are rectangular, they are called eclairs. But, no matter what they are all still donuts!
How to Store Leftovers
Place your Homemade Donut Holes in a food storage container with a lid to keep them fresh. Be sure to allow them to cool before you store them. They can be left out at room temperature for 3-5 days.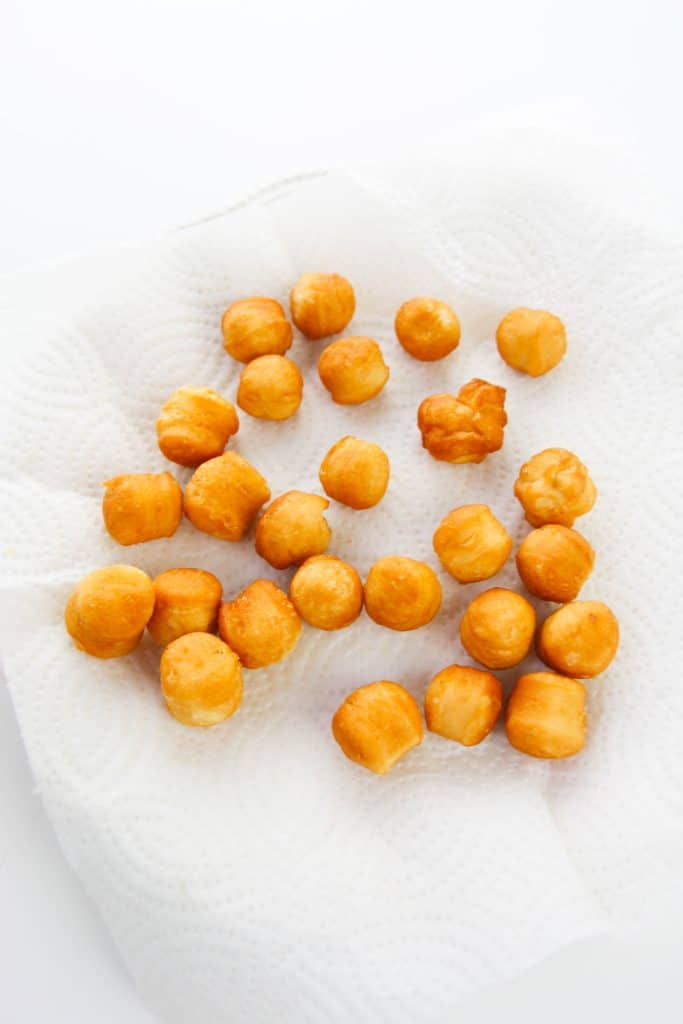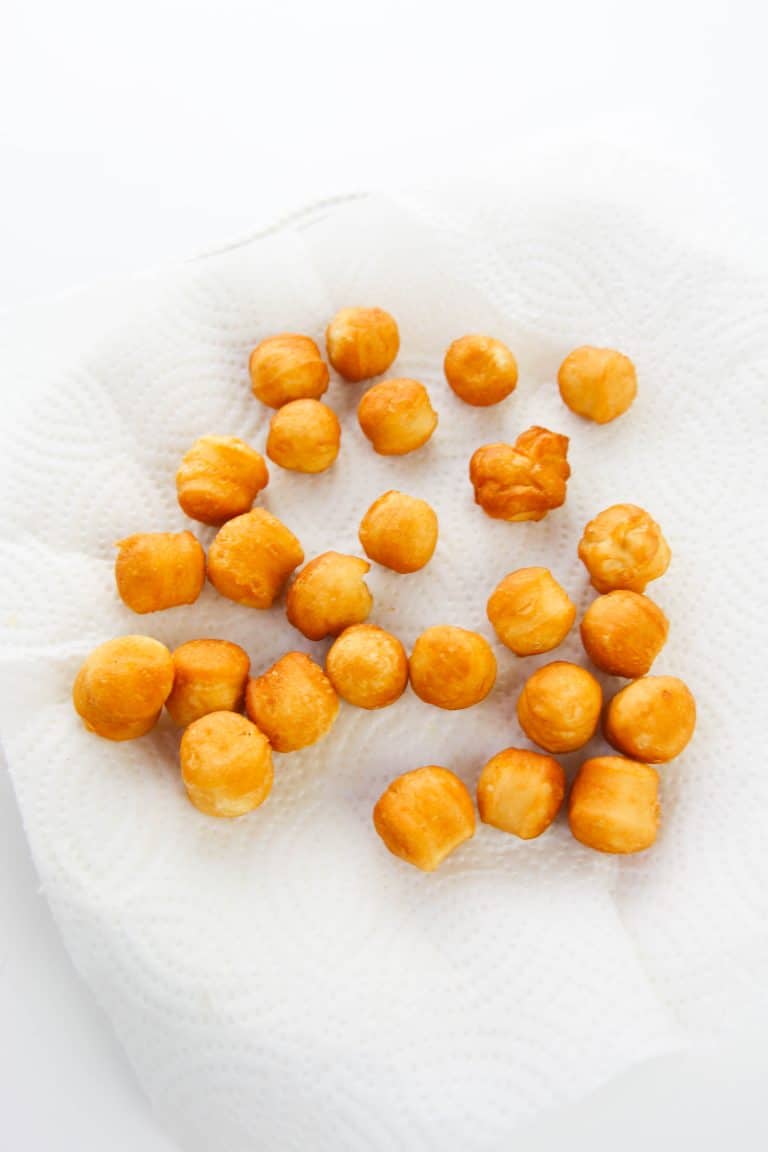 Best Coffees To Pair with Your Donut Holes
These donut holes will taste great with a Starbucks Pumpkin Spice Frap or some Iced S'mores Coffee. Here are a few of my absolute favorite coffee recipes: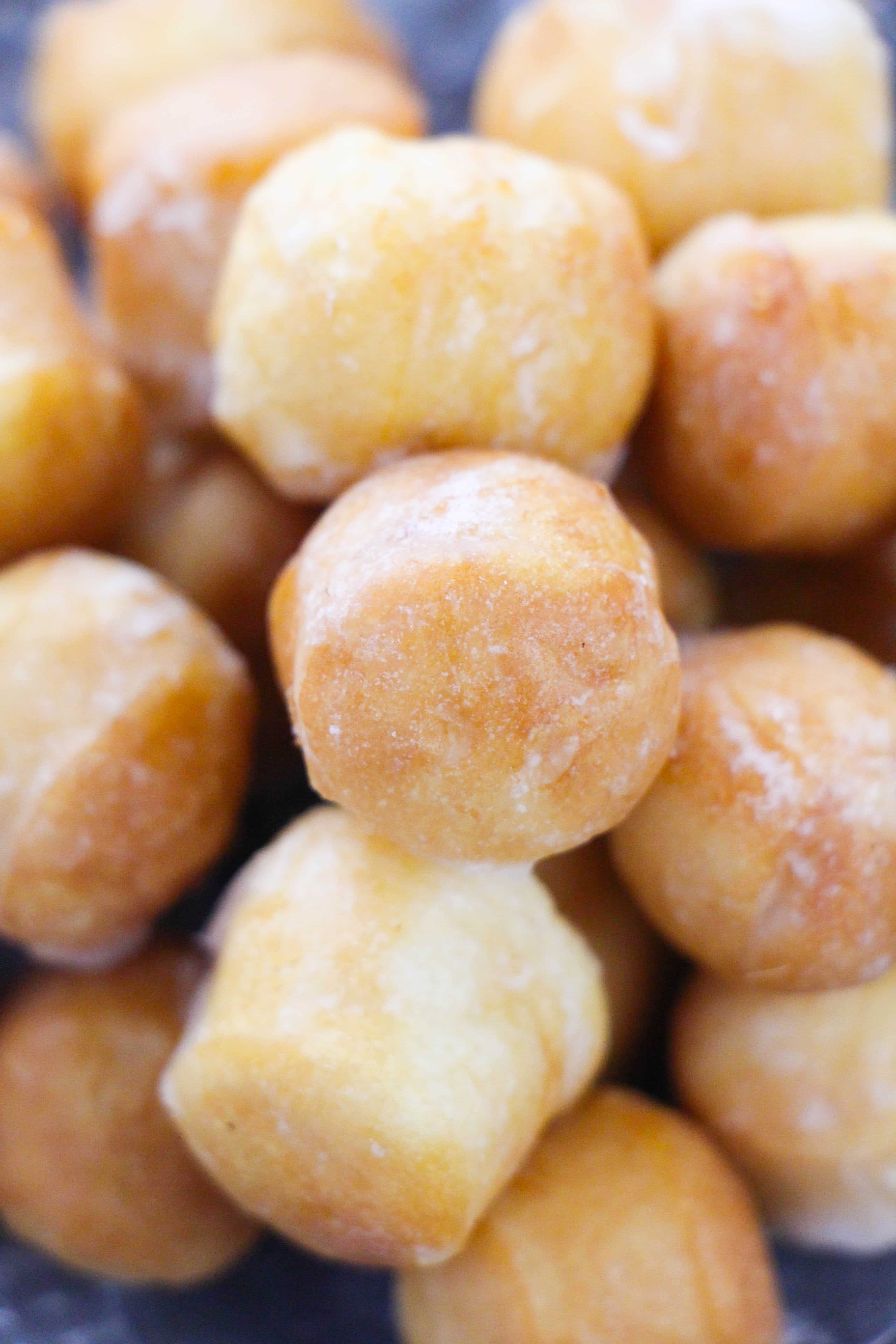 Donut Holes
Ingredients
1 can Biscuit Dough
1/3 cup Butter
1 teaspoon Honey
1/3 cup Hot Water
1 1/2 cups Powdered Icing Sugar
1 teaspoon Vanilla Extract
Instructions
Line a plate with paper towels and set aside.
Set a cooling rack over a baking tray and set aside for the glazed donut holes.
Place your frying oil in a dutch oven over medium heat. Use a candy thermometer to ensure you bring the oil to 350F.
Cut each biscuit with a small circular cookie cutter, then shape similarly sized balls of dough with the remaining biscuit dough.
Once oil is hot, fry donut holes in groups of 5 or 6 for about 1 minute per side, until golden brown.
Set fried donut holes on the paper towel lined plate.
Once all donut holes have been fried, turn off the heat for the oil.
In a small bowl, whisk together the butter, honey and hot water.
Sift the powdered icing sugar into the butter mixture, whisk together to form a thick glaze.
Whisk in the vanilla extract, then in groups of 4-5, dip the donut holes in the honey glaze.
Set the glazed donuts on the prepared cooling rack over a baking sheet.
Allow to set for 30 minutes until dry to the touch.
If desired, give the donut holes a second glaze.
Other Sweet Recipes to Try
Looking for more sweet treats! Check out some of my favorites, below!