Searching for quick and easy dinner ideas? I've got a whole month for you! We've covered dinner, desserts and sides for the whole month of May. Side back, grab a pencil and find some new recipes in our May menu plan.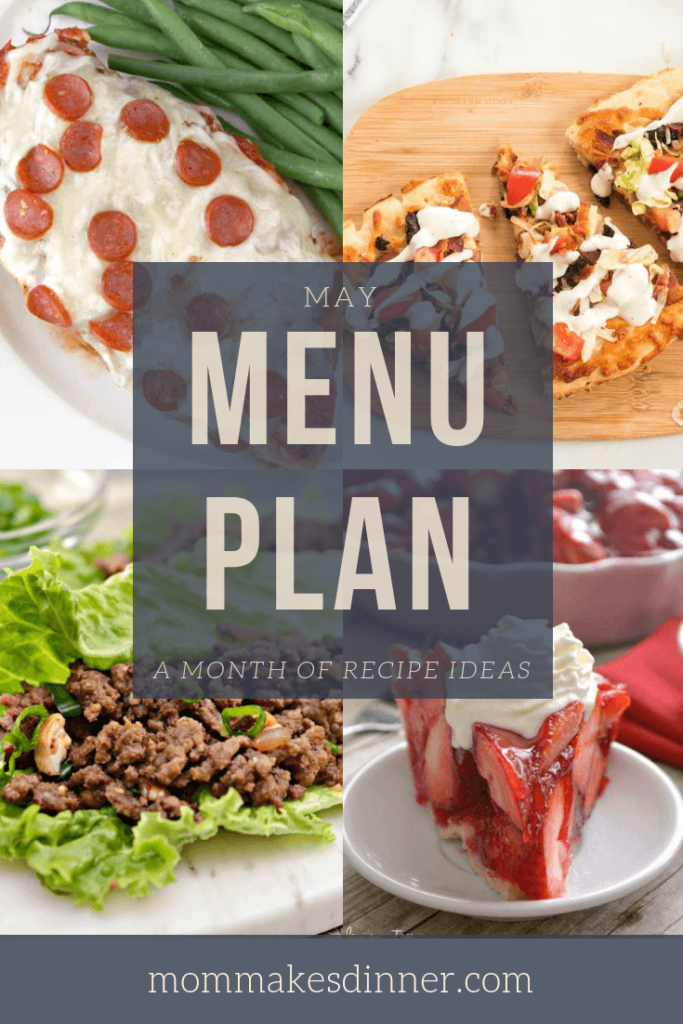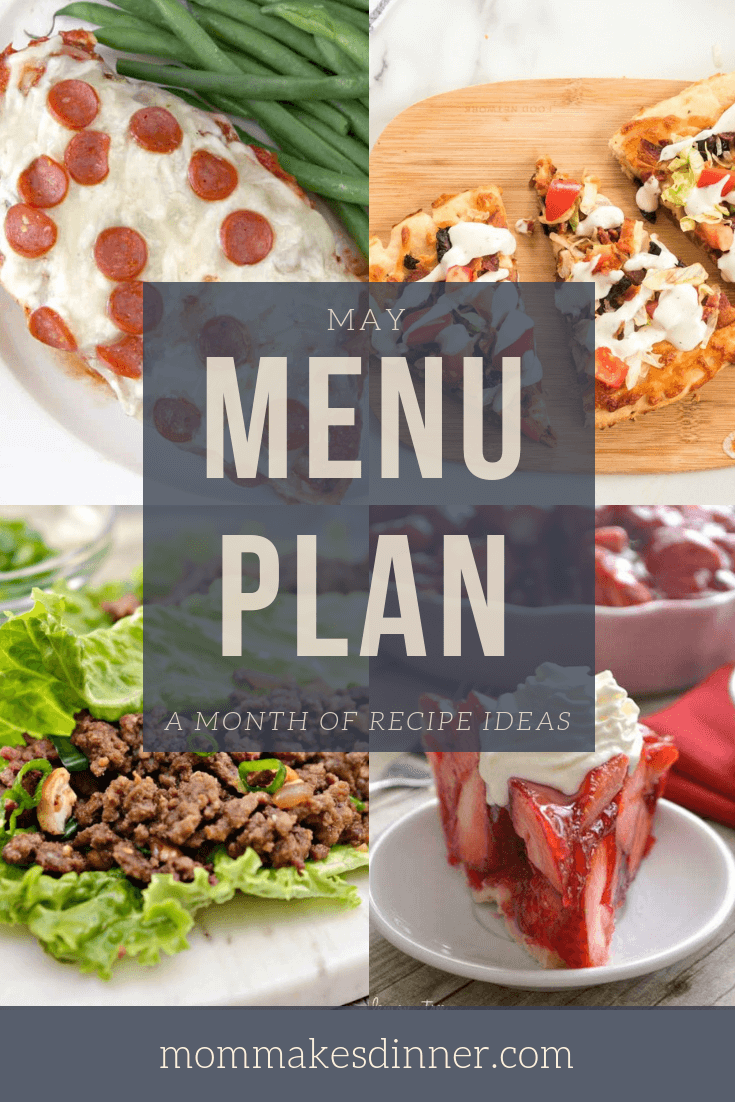 We have two things that are super exciting this month. First is that we are OFFICIALLY MOVED INTO OUR NEW HOUSE! We got the keys the middle of last month and immediately started painting. We moved in a few days later and are probably 40 percent unpacked.
Of course my kitchen is totally unpacked, but none of the other rooms are totally done yet. That's ok. We have time. I told Ryon we are NOT moving for a LONG, LONG time.
The second big thing is that Ryon and I celebrate 10 YEARS OF MARRIAGE THIS MONTH! Holy cow. How did that happen SO FAST?! It's like yesterday that we were celebrating 5 years! Now we are up to TEN! Time flies when you're having fun!
Enough about us, onto the May menu plan!
A few things to note –
There are 4 weeks of menus below. Each week has 6 main dishes, 2 sides and 1 dessert. Feel free to take recipes from any week and create your own menu plan. These recipes are for here to inspire your own menu plan.
I check all the ingredients and recipes that are gluten free, Keto, Paleo, or Whole30 are marked. I have also marked recipes that use a crock pot or Instant pot or are made using only one pot/pan.
You can also grab a free grocery list and menu planner printable below. Let's get eating!

Week 1:

Week2:

Week 3:

Week 4: