Let your crock pot do most of the work in these delicious crock pot roast enchiladas.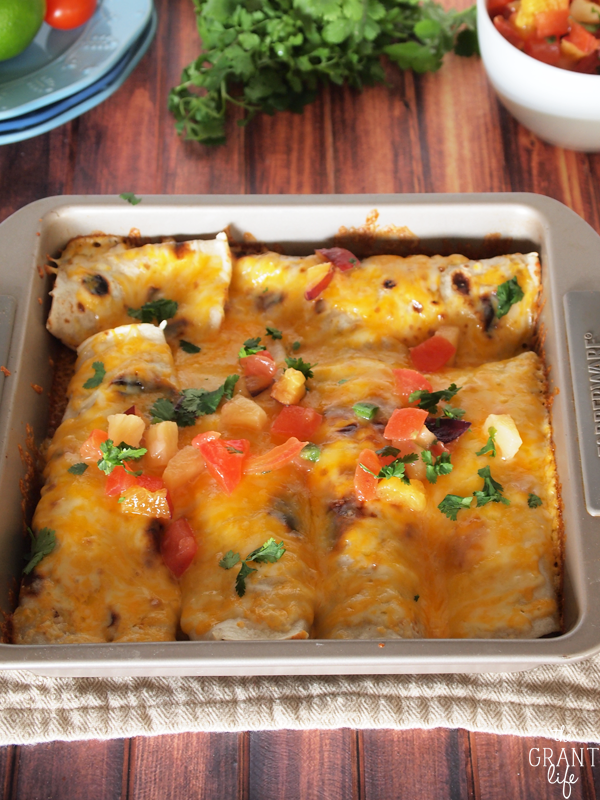 This past weekend we took the kids to the junior livestock show. I had been wanting to take the but never got the chance the past few years. On Saturday after lunch we loaded them up and drove down to the show barn. They didn't know what to expect but when we got there the auctioneer was rattling off numbers and they got excited.
It's hard not to get excited when someone is rattling off numbers super fast. When we were walking in the bid got up to $5600 and I was sure that they were auctioning off pigs or goats. Nope. Rabbits. Some kid sold his rabbit for more then five thousand bucks! Welcome to Texas yall.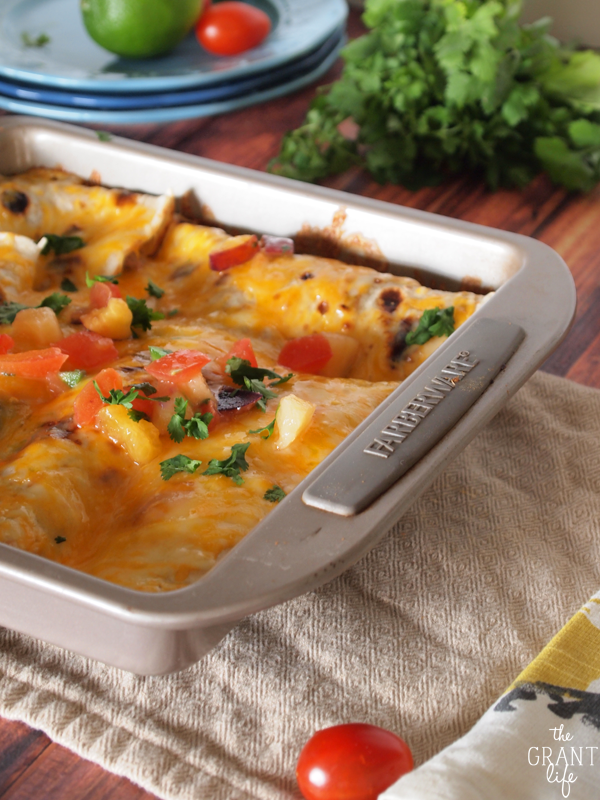 We started off in the swine arena and walked up and down all the pens. We pet the pigs that were awake and laughed at the ones that were asleep and were so fat that all four legs were off the ground. The fat ones are my favorite. My Belle [the pig I raised in high school] was a big fat pink piggy.
I schooled Ryon on what the judges look for when they judge a pig and why the grand champion was the winner. Because it's important to know that the dimple on a pigs butt is a good thing. You're welcome husband.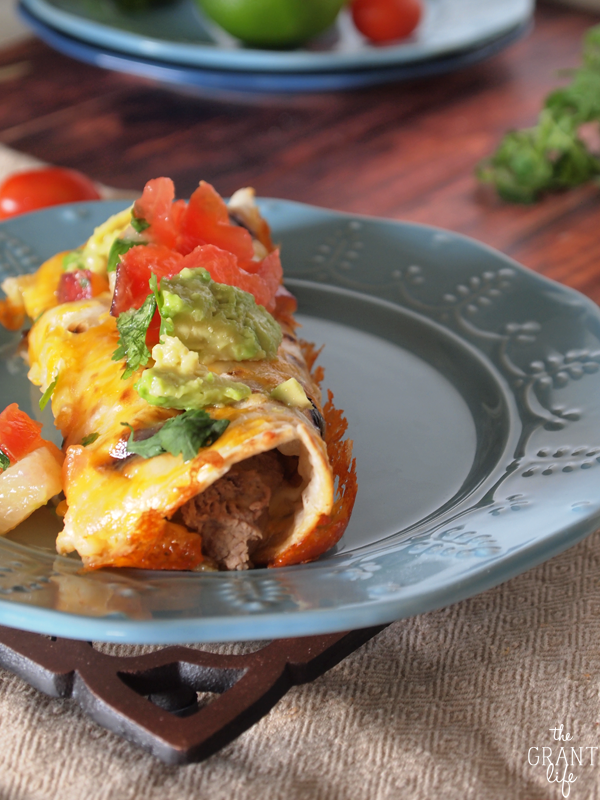 We shuffled around the barn and through the wood shavings, dust and other things. We found the chickens and it just reminded me how much I want to have backyard chickens! We past the goats and one of them bleeted at Ryley and scared her. She had never heard a goat and this one got right up in her face and said hello.
Goats are like funny looking dogs. They were all jumping around in their pens and bleeting at people as they walked by. In my imagery backyard farm I don't want goats. They are high maintenance and will eat anything in front of them. Seriously.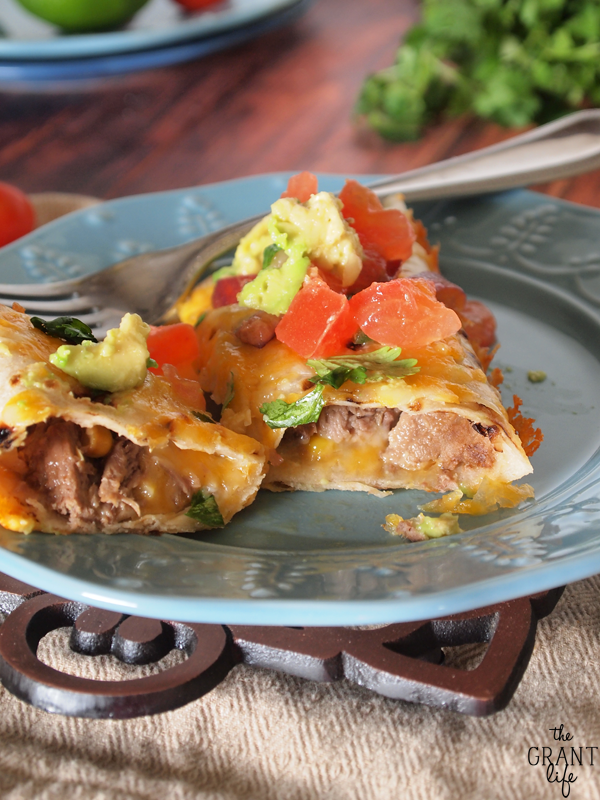 On our ride home the kids were telling us what animals they wanted. Ryley wants bunnies. She's already named them – polka dot and fuzzy bunny. Avery wants cows and turkeys. I want chickens and pigs. Ryon just wants to make sure we all know that we are all going to raise his food for him.
But these enchiladas.. they are perfection. I used leftover crock pot roast. Hello, so easy. And then when they were done I covered them in homemade peach salsa. Basically the most delicious thing I have had. That's not an exaggeration.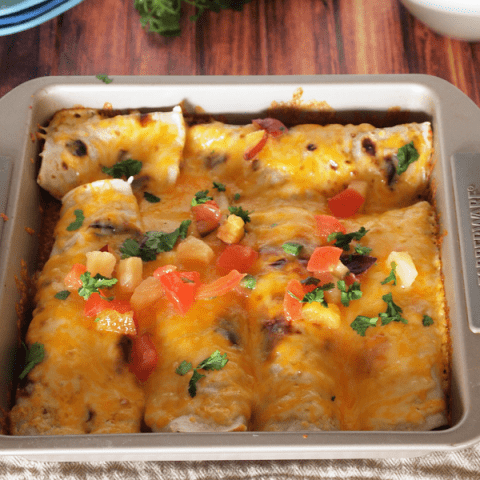 Crock pot roast enchiladas
Use leftovers from your crock pot roast dinner to make these super easy enchiladas!
Ingredients
2-3 cups leftover crock pot roast, diced
2 cups of cheese
1/2 can black beans, drained and rinsed
6 tortillas
1 avocado, diced
cilantro and salsa for topping
Instructions
Preheat oven to 350.
Place a handful of roast, cheese and beans in a tortilla. Roll it up and place the it seam side down in a baking dish.
Repeat until you have used all your meat, cheese and beans.
Cover the top with cheese.
Bake for 10-15 minutes or until the cheese is melted.
Top with avocado and salsa and enjoy!
Nutrition Information:
Amount Per Serving:
Calories:

2637
Cholesterol:

237mg
Sodium:

3484mg
Carbohydrates:

260g
Fiber:

28g
Sugar:

3g
Protein:

98g
Like this post? Check out these other great recipes:
Also, be sure to sign up for our recipes updates! Ill send you a free ebook just for joining!
Pin Me!