This light salad is full of flavor and surprisingly filling thanks to the protein packed quinoa.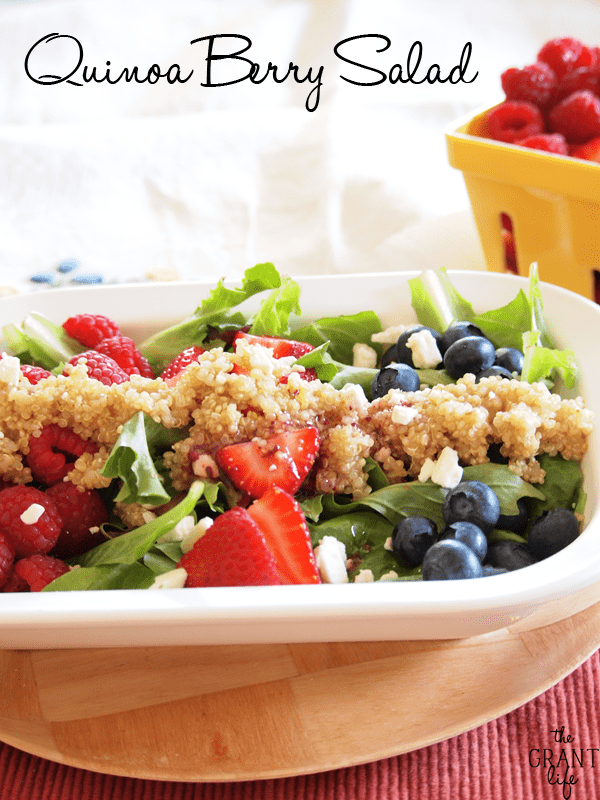 I know, I know. I don't even like quinoa. I've complained about it before. But you know what? I had a craving for it. After chipotle quinoa skillet I wanted more. I even bought some in bulk. [Who am I?!] Ryon and my mom rolled their eyes at me when they saw the big bag that I brought home. They haven't acquired the same taste for quinoa yet. Which just means more for me. Yes, I'm talking about eating all the quinoa. I really don't know who I am anymore!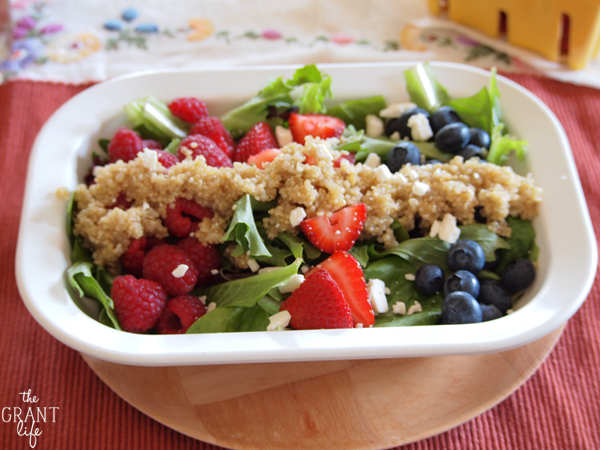 I'm a huge lover of salads, so I wanted to try quinoa is a salad. Its so high in protein that the salad filled me right up. [The berries helped too.] I used a raspberry vinaigrette and it was like heaven in a bowl. [In a salad bowl to be exact.] Oh and there is some feta on there too. Everything is betta with feta! [Too cheesy for you? Sorry. Ill cut the cheese jokes.]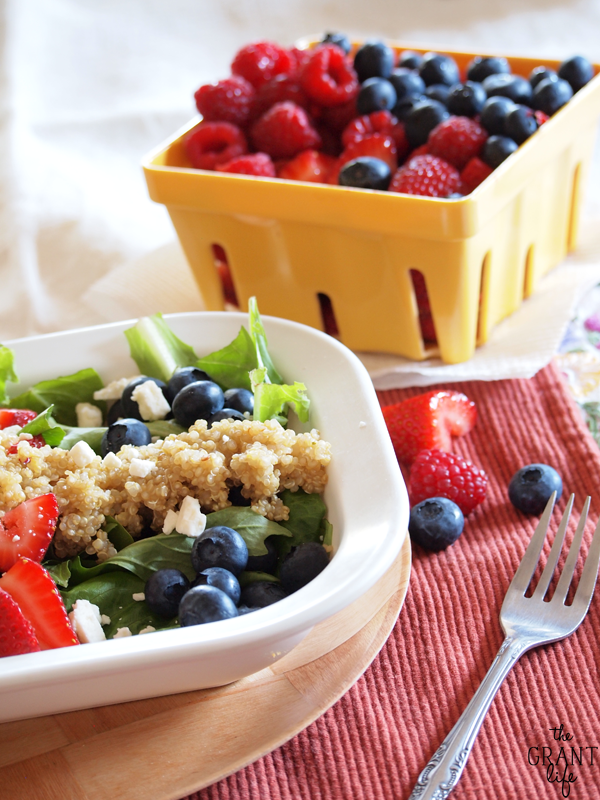 Moral of the story? Don't write off something until you tr it.. more then once! The first two times I tried quinoa I did not like. At all. Not one bit. [I don't like green eggs and quinoa, I do not like them Sam I am!] Now? I giant puffy heart quinoa. [Which is good since I bought a huge bag of it!] I might have even substituted it for pasta one night. [WHO AM I?!]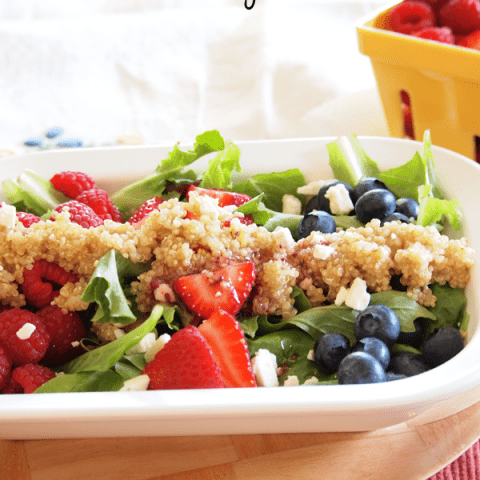 Quinoa Berry Salad
Ingredients
1 cup of cooked quinoa
1 cup of mixed berries, fresh (strawberries, blueberries, raspberries, blackberries)
2 cups of spinach, washed and dried
1/2 cup of feta cheese
raspberry vinaigrette
salt and pepper to taste
Instructions
Layer the berries and quinoa on top of the spinach.
Sprinkle on the feta cheese.
Top with vinaigrette.
Enjoy!
If you liked this recipe, be sure to check out: