Once you try this fluffy pancake mix, you will always want it on hand!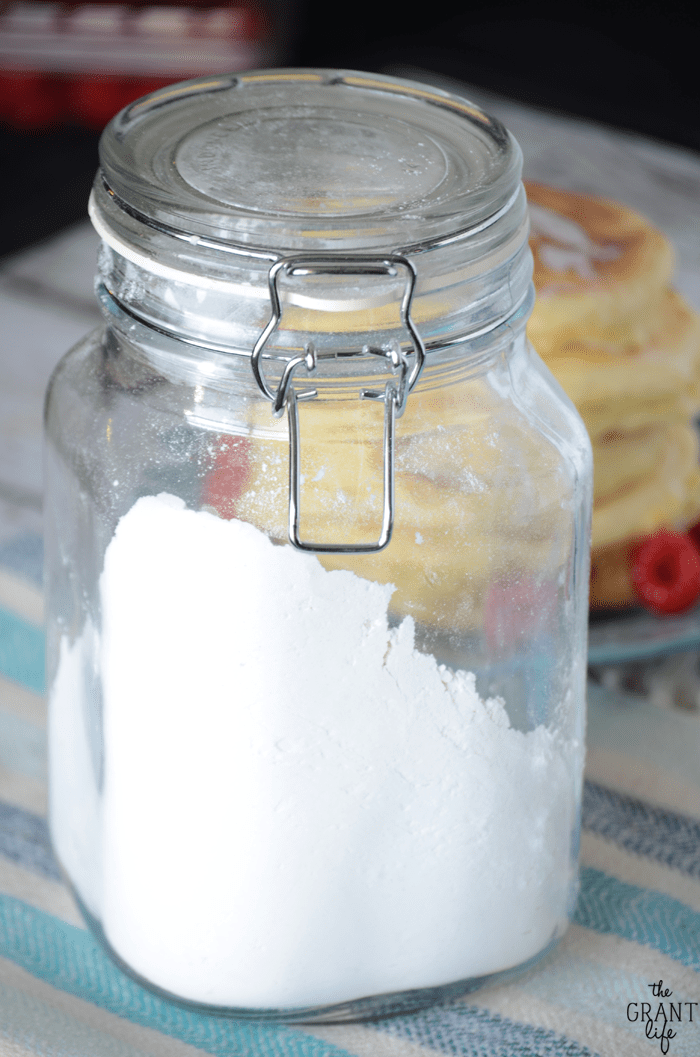 The past few days down here have been absolutely gorgeous. We had almost a solid week of rain and we were all pretty miserable being cooped up in the house. It was just too wet to play outside. Our driveway was one giant puddle and the grass was soaking wet. We had to wipe down the dogs every time they had to go outside to do their business.
I'm not one to complain about the rain, but we were over being stuck inside.
Hey there! I made a pancake mix label for this recipe!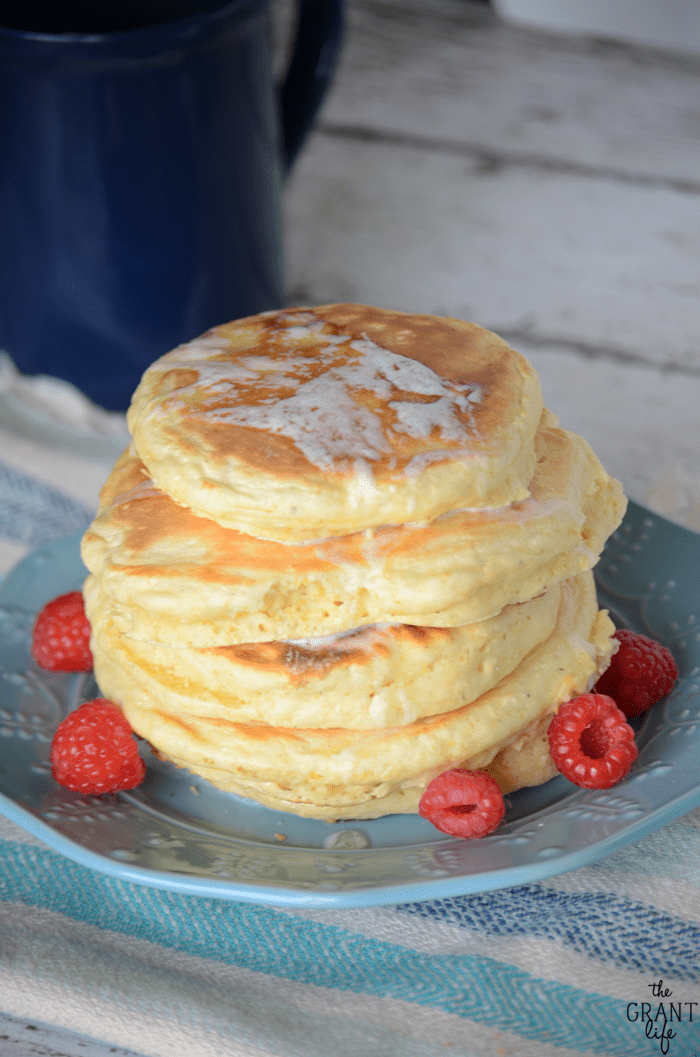 And when it started to dry out enough for us to be able to walk to our car without rain boots, the mosquitoes came. Hoards of them that kept s inside for a few more days. One of our local news stations shared a picture of a mosquito next to a quarter and they were almost the same size. Not even kidding.
We tried OFF but that didn't do anything. The kids were covered in bites after being outside for just a few minutes.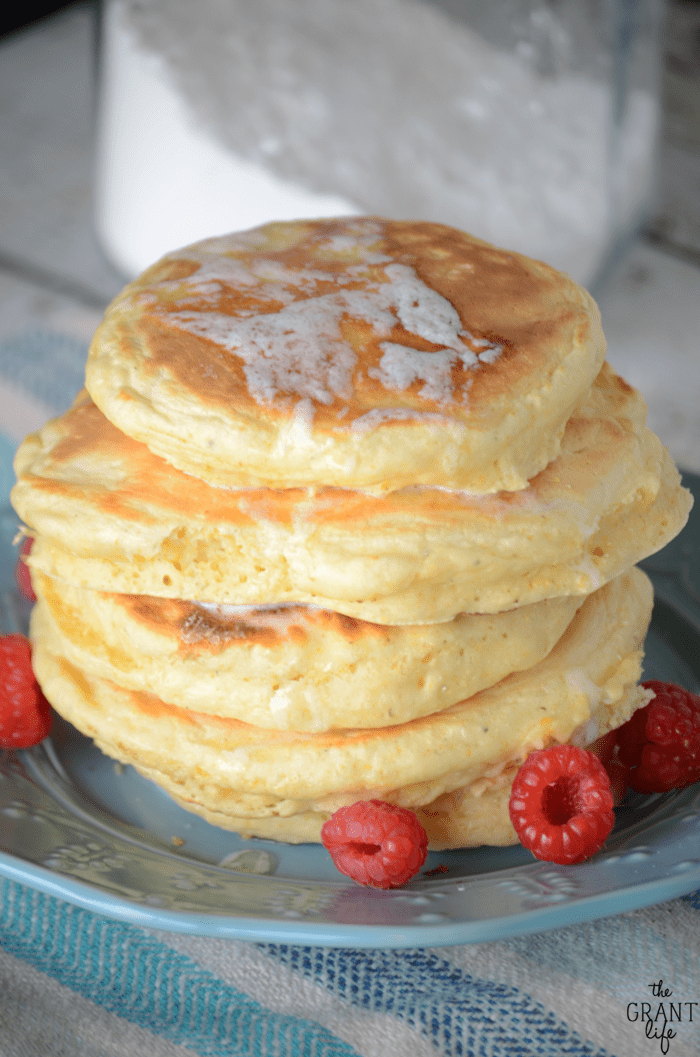 Just this week we have been able to get outside and actually enjoy it. All the neighborhood kids came over and we did chalk and played with this tub of squishy sand. It's that kinetic sand stuff that is suppose to be easy to clean up because it sticks to itself. Yea, not so much. The tub stays outside because it makes a hot mess all over the place.
Some kids would do the chalk, some played with the messy sand and some just were happy to ride their bikes up and down the street. Ryley decided last month that she didn't want training wheels anymore so we took them off. After trying to ride on two wheels for a few days she was getting upset that she wasn't able to do it. She would ride her scooter instead.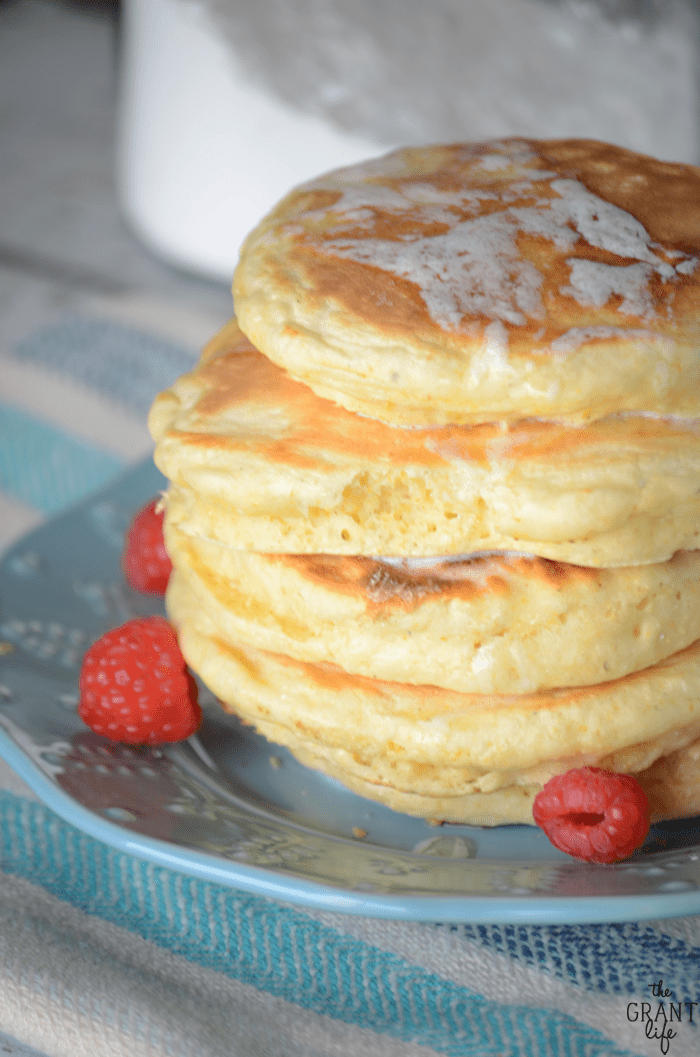 One of the little girls has two bikes – a smaller like 12 inch one and a bigger 16 inch one. She let Ryley borrow it and it must have all just clicked. She started zooming around on that little bike. We spent 2 hours going up and down the sidewalk together on that little bike. She was so proud of herself and gah, I was too!
She returned the little bike to her friend and tried her big bike again. She was full of confidence and started zipping around the street. She peddled her little heart out that night. And every night since! She just wants to ride her bike all the time. I'm just so proud of that little lady. I'll spend as many night as I can watching her ride her bike.
Ps.. this fluffy pancake mix is awesome!  You toss everything together in an airtight container and use it when you need a good fluffy pancake.  I normally do 1 cup of mix with 1 cup of milk and 1 egg, but you may have to play around with the ratio to find what you like.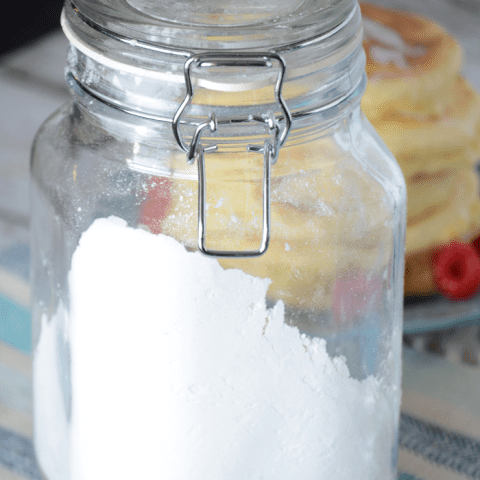 Fluffy Pancake Mix
Ingredients
5 cups flour or gluten free flour
3 tablespoons baking powder
3 teaspoons baking soda
1 teaspoon salt
1/4 cup of sugar
Instructions
Mix everything together and place in an airtight container.
To use add 1 cup of mix with 1 cup of milk and 1 egg.
Mix together, place on griddle or hot skillet, cook for 1-2 minutes on each side and enjoy.
*Feel free to add in your favorite fruit, chocolate chips or anything else yummy!
Nutrition Information:
Amount Per Serving:
Calories:

104
Cholesterol:

0mg
Sodium:

258mg
Carbohydrates:

22.8g
Fiber:

.7g
Sugar:

2.2g
Protein:

2.7g
Like this recipe?  Be sure to check out:
Don't forget to get the free pancake mix label to go along with this recipe!

How to make fluffy pancake mix recipe:
Mix together 1 cup of fluffy pancake mix with 1 cup of milk of choice and 1 egg.
What to put on top of your fluffy pancakes: