I'm not sure how it happened but I woke up one day craving butterscotch. I normally crave things like chocolate or pasta, so it took me by surprise. None the less, I listened to my butterscotch craving [cravings are very persuasive] and bought some butterscotch chips from the grocery store. But that wasn't enough. So I cracked opened my cookbooks and found a homemade butterscotch sauce recipe I could tweak. And all was right in the world.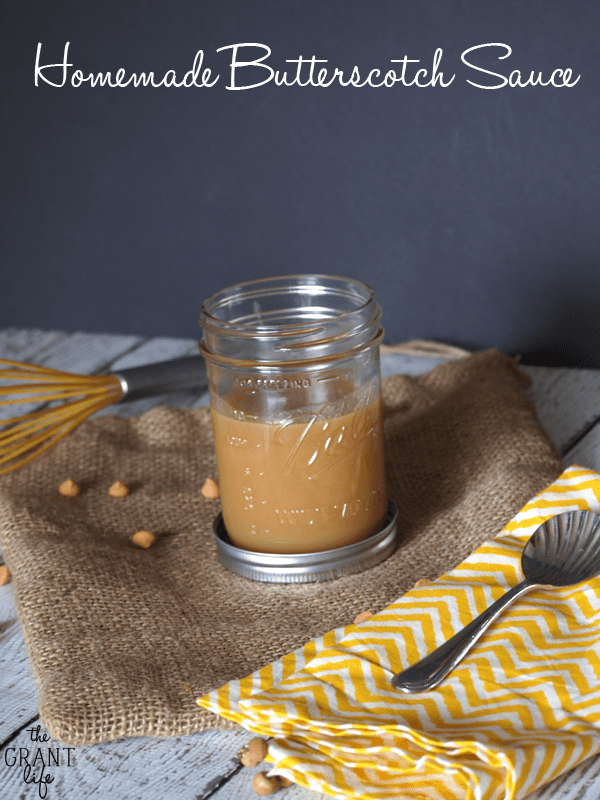 Some days are better then others in the Grant house. The day I made this homemade butterscotch sauce was a very good day. It was one of those days where the kids played nicely with each other, everything was running smoothly and momma was able to cook. [And cook. I cooked a lot yall.] No crying, no fighting, everyone ate their food, I made homemade butterscotch. It was a very good day.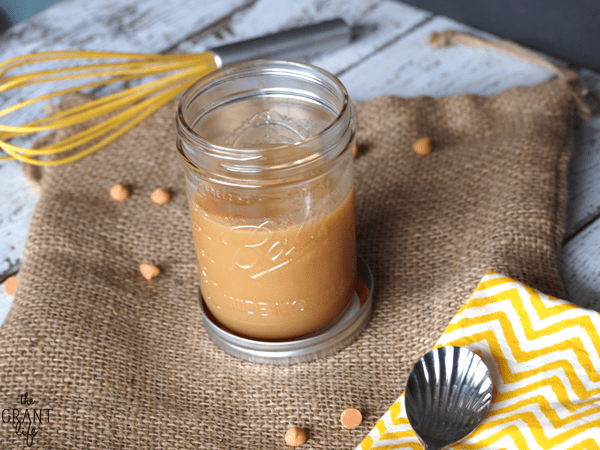 Not all days go as smooth as homemade butterscotch day. [It's a day that will go down in history.] Some days my two little people don't seem to want to get along, they refuse to eat and their are tears involved. In fact, I think we have more of the not so great days over the picture perfect days. And that's ok with me. Because when we have one of those picture perfect everything is working out kind of days, I remember and savor it.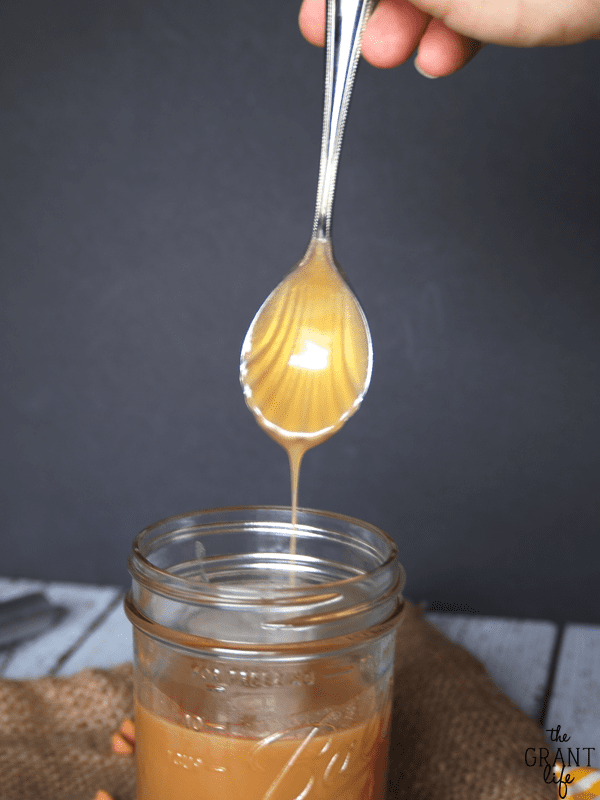 And on top of it being a great family day, I made homemade butterscotch sauce. [Did I mention that?] So I really got two great things out of that day.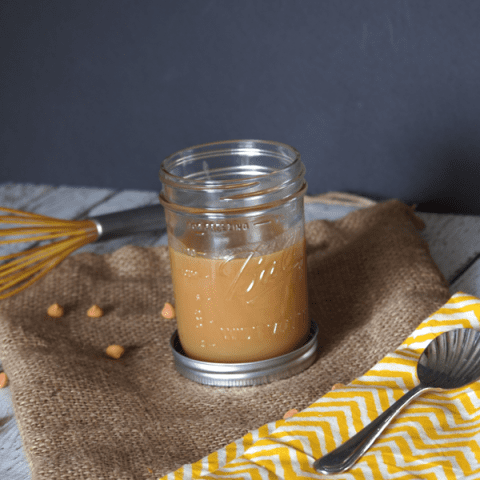 Homemade Butterscotch Sauce
Ingredients
1/2 cup brown sugar
3 tablespoons butter
5 tablespoons agave nectar
1 tablespoon vanilla extract
2/3 cup half and half
pinch of salt
Instructions
Melt the sugar, butter, nectar and vanilla over low heat.
Stir until the sugar dissolves and then let cook for a few minutes without stirring.
Remove from the heat and gently add the cream.
Stir for 2-3 minutes until smooth.
Let cool and enjoy!
Notes
Stores well in the fridge!
Nutrition Information:
Amount Per Serving:
Calories:

1114
Cholesterol:

151mg
Sodium:

262mg
Carbohydrates:

151g
Fiber:

11g
Sugar:

131g
Protein:

6g
Love this recipe? Be sure to check out:
Or sign up for our tasty emails and never miss a recipe!