When the weather cools down and the leaves start to change, so does the Starbucks seasonal line up! The toasted white chocolate mocha makes it's return at the beginning of the holiday season and it's so good! You can easily make this delicious drink at home with a few common DIY coffee staples.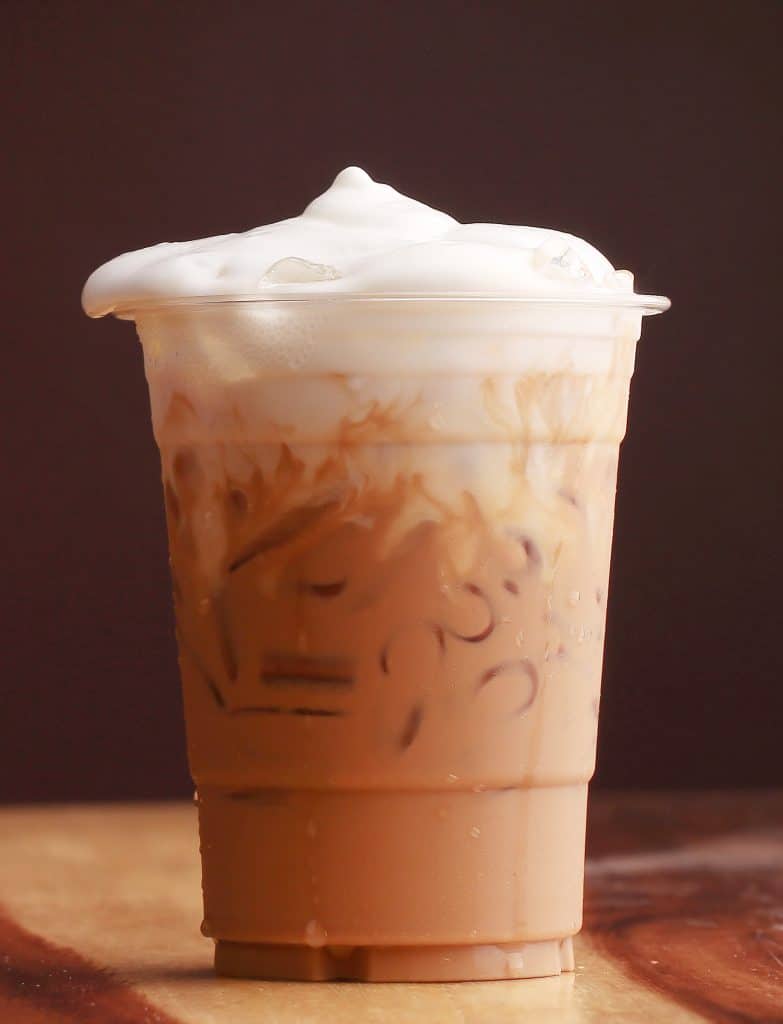 Starbucks changes their menu each season and I am always here for it. I love their holiday menu because it has so many favorites from the years – it's like a hug in a mug! Their toasted white chocolate mocha is always a fun one to grab because it's such a great combination of seasonal flavors.
What is a toasted white chocolate mocha?
This drink is an espresso based beverage that comes out when Starbucks releases their winter seasonal menu. It combines white chocolate with the nutty flavor of caramel or dulce de leche, to create a warm and cozy coffee. The assembly is as simple as any classic latte recipe, so once you have the ingredients you are all set to make this drink at home.
Toasted white mocha ingredients
Like with most of my copycat coffee recipes, you only need a few common DIY coffee ingredients for this recipe. Once you have them on hand, you can make this drink over and over! To make a toasted white mocha at home you will need:
espresso
milk
white chocolate sauce
dulce de leche
Espresso – You can use your favorite coffee or espresso for this drink. Heck, you can even use cold brew if you'd like!
Milk – Feel free to use your milk of choice. Any milk product will work.
White chocolate sauce – I'm partial to my homemade white chocolate sauce in all of my drinks, but you can also use any white chocolate sauce or syrup that you prefer. Ghiradelli has a great white chocolate syrup option.
Dulce de leche – This is a thick caramel sauce that gives this drink it's toasted flavor. You can easily whip up homemade dulce de leche in your Instant Pot, or pick up a can in the baking aisle.
The drink from Starbucks also has festive holiday sprinkles on top, so feel free to add those as well!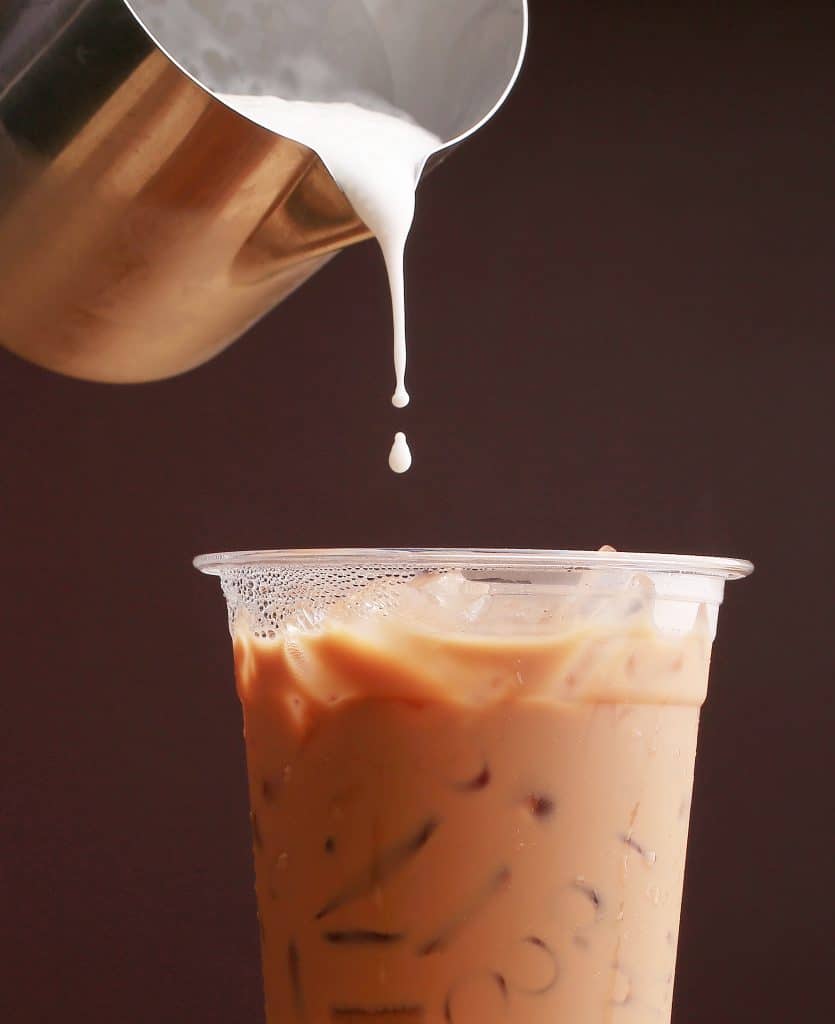 How to make a toasted white chocolate mocha
After you gather all your ingredients, you will also need to grab a glass, frother and a spoon.
Step 1 Brew your coffee Like I mentioned, you can use espresso or any type of coffee that you like for this drink. The better the quality the coffee, the better the drink.
Step 2 Add your syrups Place your syrups in the bottom of your glass. I like to add them before the hot coffee so that they combine smoothly. Stir together the coffee and syrups. If you want to make this an iced drink like I did, pour your ice in after you combine the syrups.
Step 3 Add your milk Pour in your milk over top the coffee mixture. You can stir it or you can water the milk swirls happen.
Step 4 Top it off Use your milk frother to froth some of the milk and add it to the top of your mocha. If you want to make it just like the Starbucks version, add your sprinkles on top of the foam. Enjoy!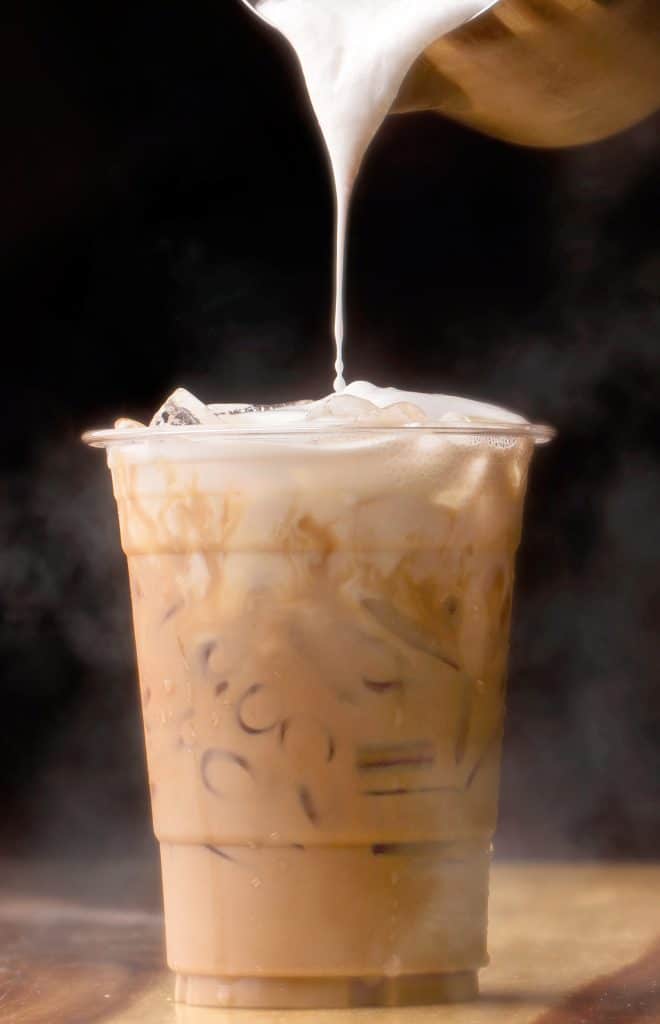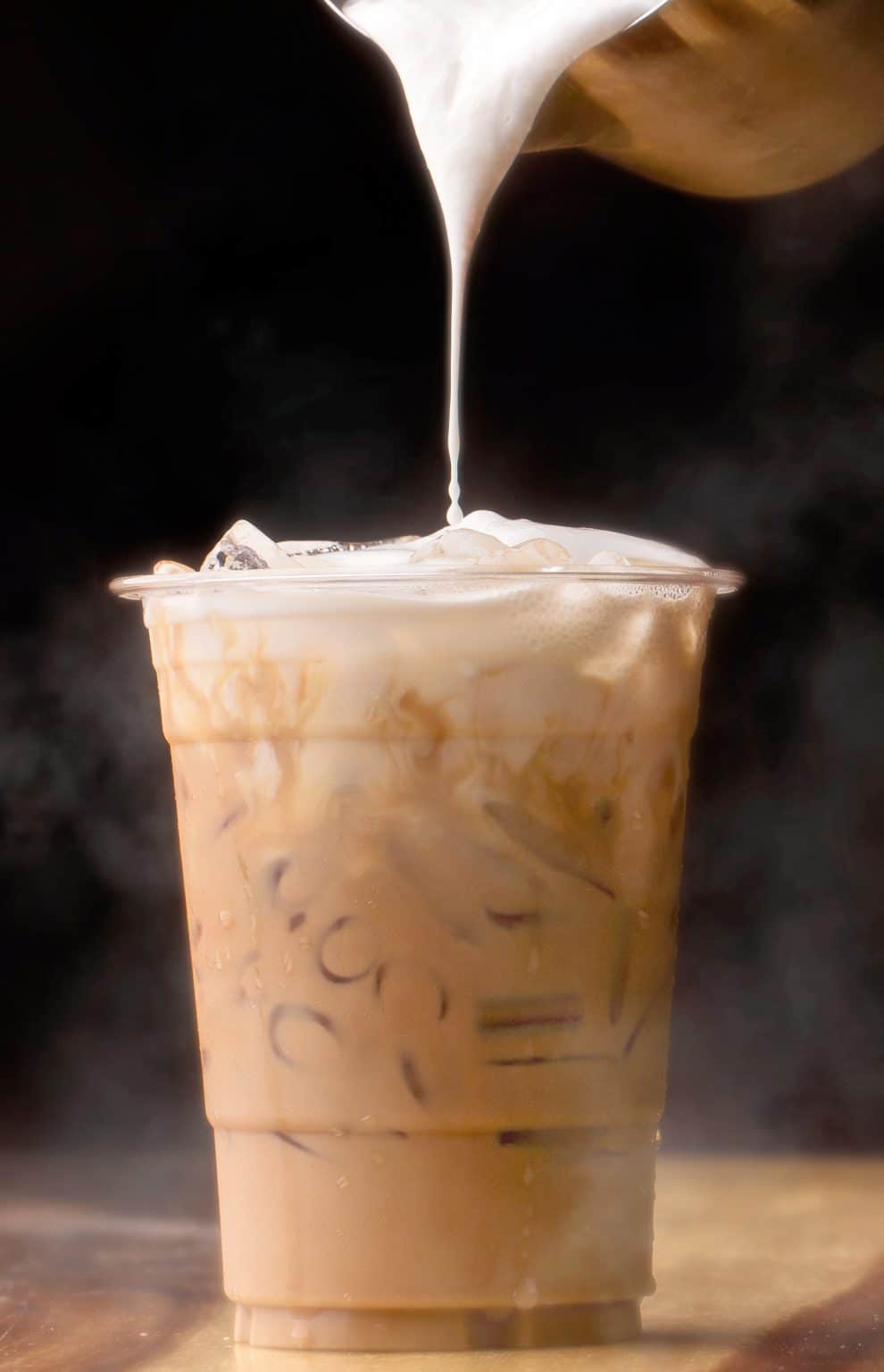 Is the toasted white mocha the same as the white mocha?
Although they are very similar, the toasted white mocha has the dulce de leche addition that makes this drink unique. It gives it a slightly nutty flavor and is the perfect addition to the Starbucks holiday line up!
Does the toasted white mocha have coffee in it?
Yup! This drink is an espresso based beverage, which means it has coffee in it!
Is the toasted white mocha sweet?
Yes, this drink is sweet! The white mocha sauce and the dulce de leche make this drink sweeter than your traditional latte.
What syrups do I need for a toasted white mocha latte?
Starbucks has their own toasted white mocha syrup that they use, but they don't sell it. To make this white mocha at home you will need to combine white mocha syrup with dulce de leche OR caramel sauce. If you make classic white chocolate mochas at home often, you probably have one or both syrups already!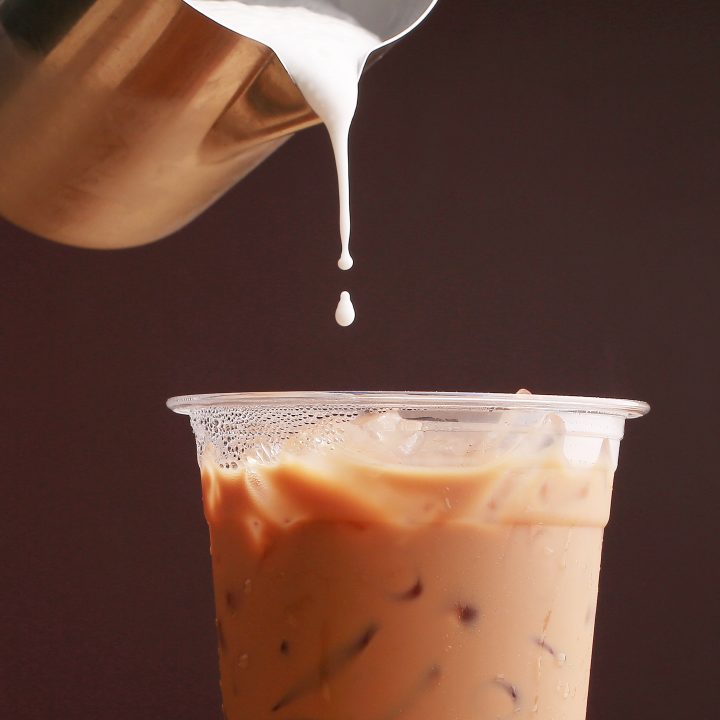 Toasted white chocolate mocha
Ingredients
1-2 shots of espresso or 1 cup of hot coffee
2 tablespoons white chocolate sauce
2 teaspoons dulce de leche or caramel sauce
1 cup milk
Instructions
Brew your coffee or espresso.
Add the syrups to a glass and pour the coffee over top.
Stir to combine.
Add in 1/2 cup of the milk
Froth the other 1/2 cup of milk and add it to the top of the drink.
Enjoy!
Other Starbucks copycat drinks to try
This drink comes from the Starbucks holiday menu line! Check out how you can make all the drinks at home HERE.