These lemon sugar cookies are thick, chewy and have just the right amount of tang.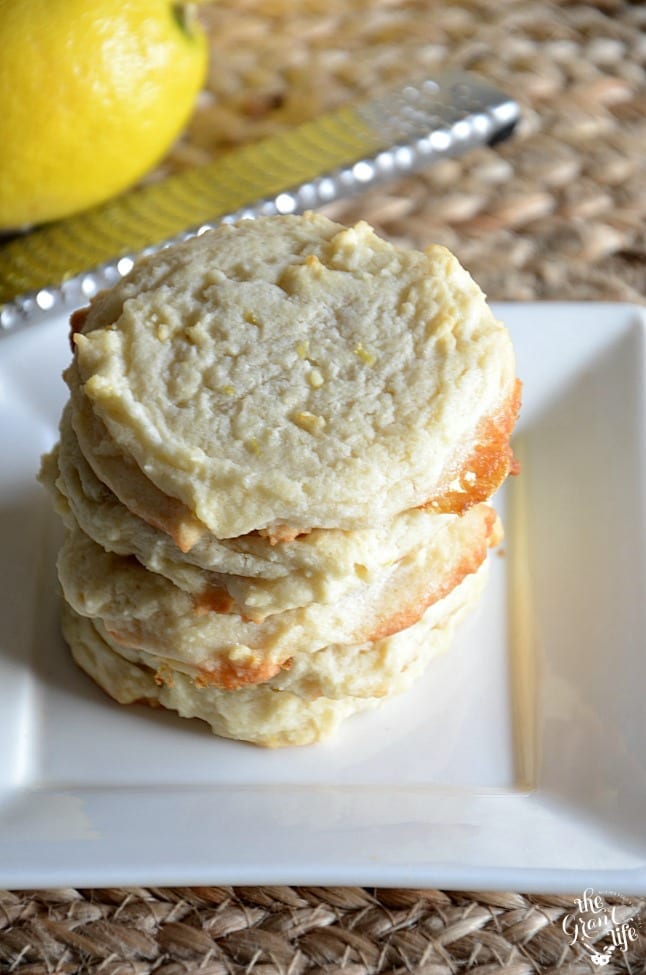 Ahhhh lemon sugar cookies. They are thick and chewy and oh so perfect. They are also a reminder that it is spring time. Lemon and spring just got together. Like peanut butter and jelly. Or chocolate and cake. Or bumble and bees.
You get the point.
These cookies mean that the flowers should be blooming, the bees should be buzzing and the chill from winter should be gone. (Keyword being should. I know some parts of the states are still pretty chilly!)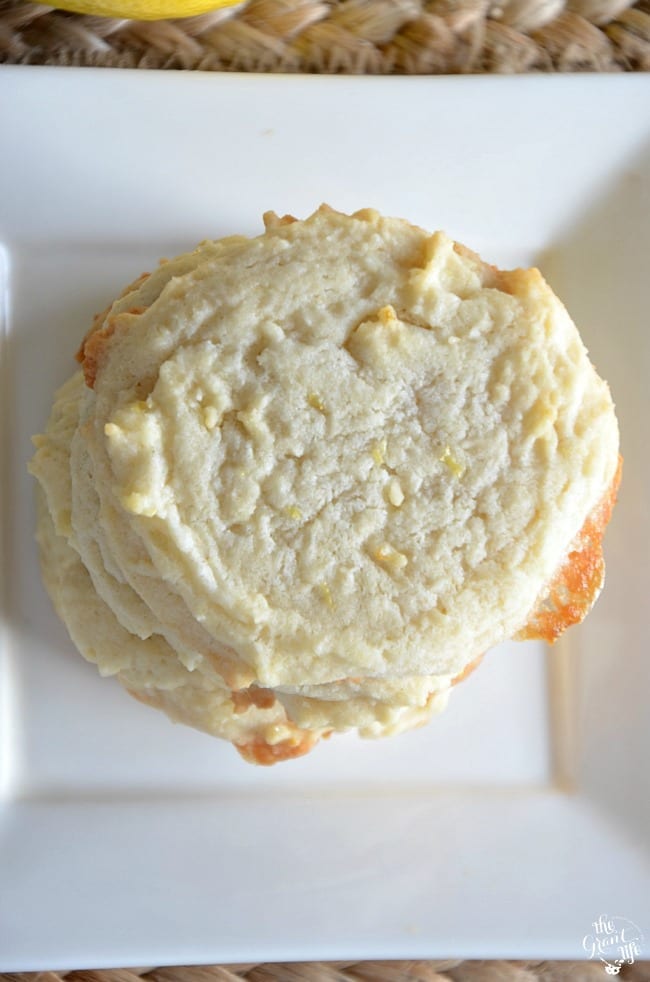 It also means that most families are super busy. Spring sports start up, school gets busier and the sun is out longer. And in the Grant house it means birthday season!
(I just wanted to have it noted that I said "birthday season" in my head like Gru from Despicable Me when he says "lipstick tazer!" Carry on.)
It starts with Ryley then Avery and Ryder rounds out our spring birthdays. Each kiddo gets a special dinner on their birthday and a party with friends. It's become tradition and the kids start planning their parties months in advance.
Avery wants a Nerf gun party. No a pirates party. No another Star Wars party. And repeat for 6 months.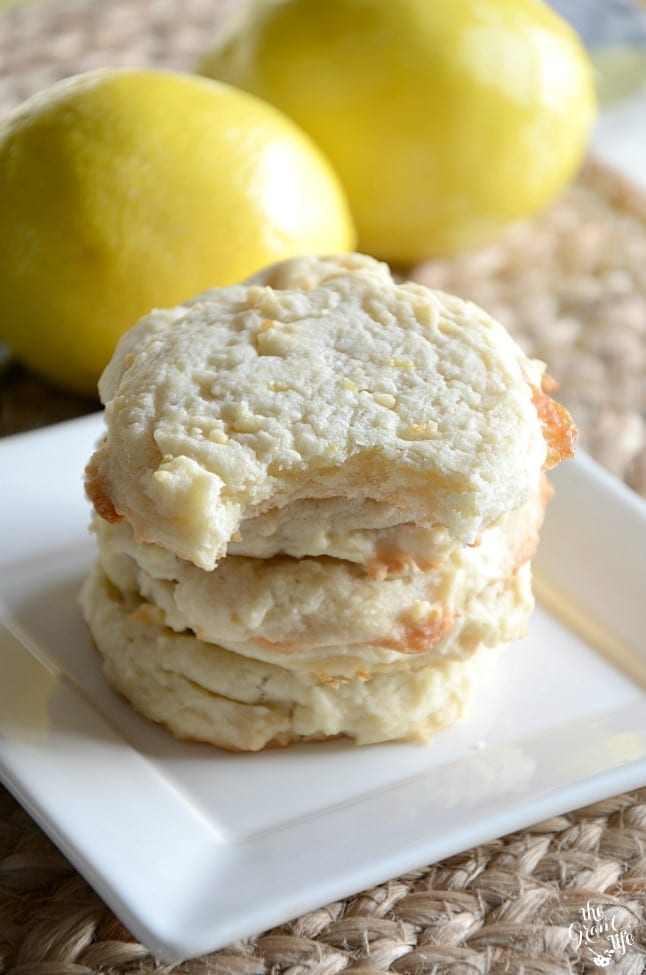 It gets pretty busy at the Grant house during the spring. Sports, school, birthday parties and lemon sugar cookies. Just to name a few.
But seriously – these cookies are soft and chewy. The way a sugar cookie should be! (In my humble opinion.) They are also sweet with just the right amount of tang from the lemon. Mmmm. Perfection. (Again, in my opinion.)
The cookies get their lemon flavor from lemon juice and lemon zest. I think the zest is the best part. There are tiny bits of it in the cookie and on top and it makes each bite oh so yummy.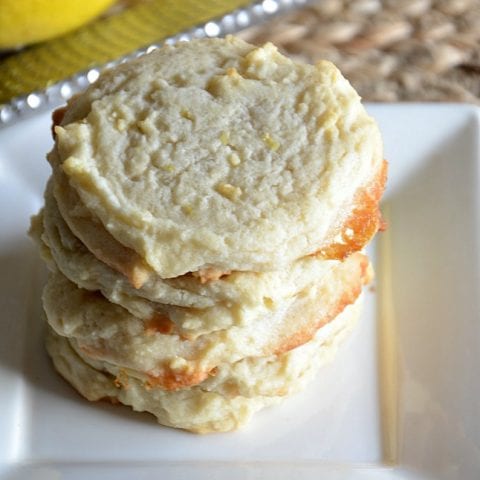 Lemon sugar cookies
Ingredients
1 cup (2 sticks) of butter, softened
1 1/2 cup of sugar
2 tablespoons of lemon juice
1 egg
1 teaspoon vanilla extract
2 1/4 cup flour
1 teaspoon salt
1 teaspoon baking soda
zest of one lemon
Instructions
Preheat the oven to 350 and line a baking sheet with a silicone mat.
In a stand mixer or with a handheld, cream the butter and sugar together until fluffy. Add in the lemon juice and incorporate.
Mix in the egg and vanilla extract.
Pour in the flour, salt and baking soda into the wet dough. Mix until everything is incorporated together and the dough is sticky but firm.
Scoop out tablespoon sized balls of dough and place them on the cookie sheet. Add some of the lemon zest to the top of each cookie.
Bake for 10-12 minutes, or until the edges are slightly brown.
Remove from oven, allow to cool and enjoy!
Looking for other luscious lemon treats? Be sure to check out: