Easy to whip together, this lemon buttercream sandwich cookies are the perfect Spring treat!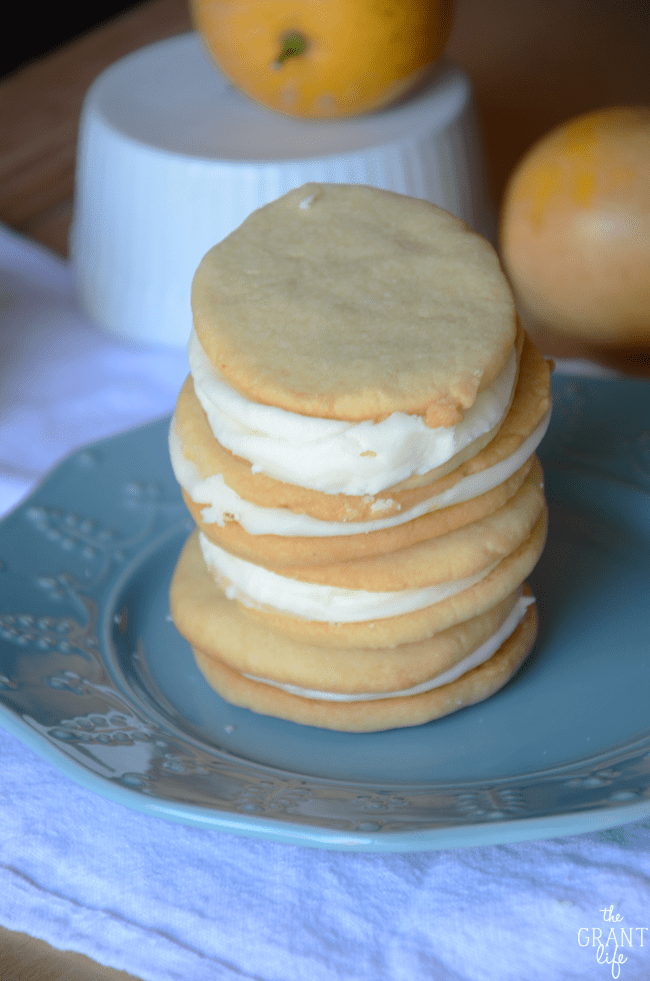 When I was in high school I played softball. All four years. I spent a lot of time on the softball field or training for softball. I had special softball cleats. I had a special softball backpack that held my bat and made me feel like a super star. I played on a travel team that would go all over Texas to compete in tournaments. I was recruited by a junior college in Kansas to play for them. (Which I turned down because their biggest attraction was the new YMCA. No offense Kansas.)
I don't know if you can tell – but I pretty much lived and breathed softball when I was younger.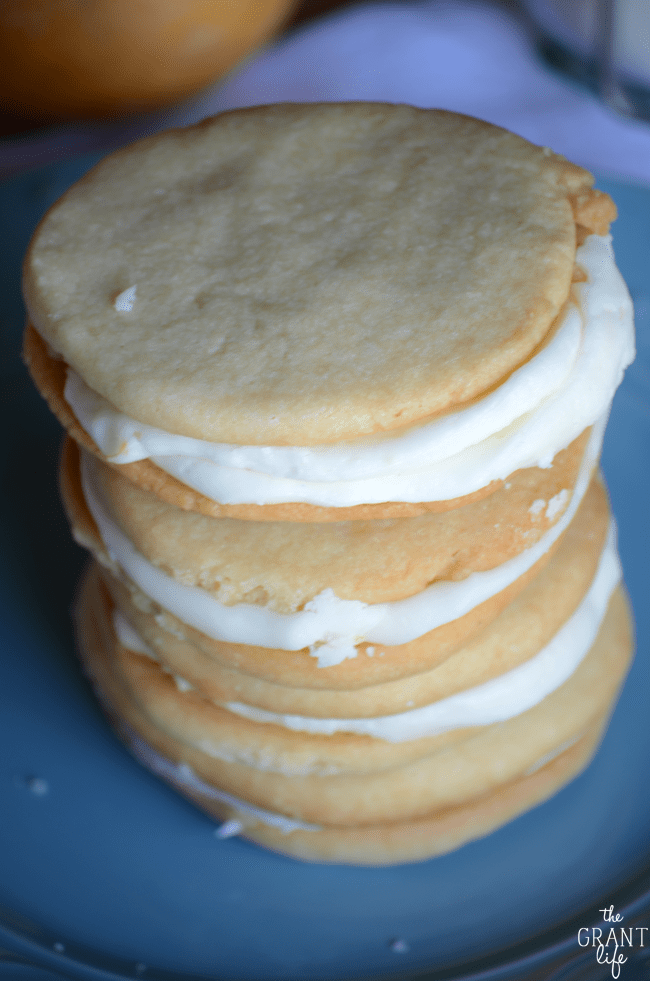 I started playing when I was in middle school and I was hooked. And I was horrible too. I couldn't throw a ball to save my life. My first coach (bless her heart) told me "Maybe you should try throwing with your left hand for a bit" after our first practice. I'm right handed, but I was just that bad.
But I practiced and I practiced. I remember my mom sitting in the alley on a chair just throwing the ball with me. It took me a few years, but I went from horrible to decent.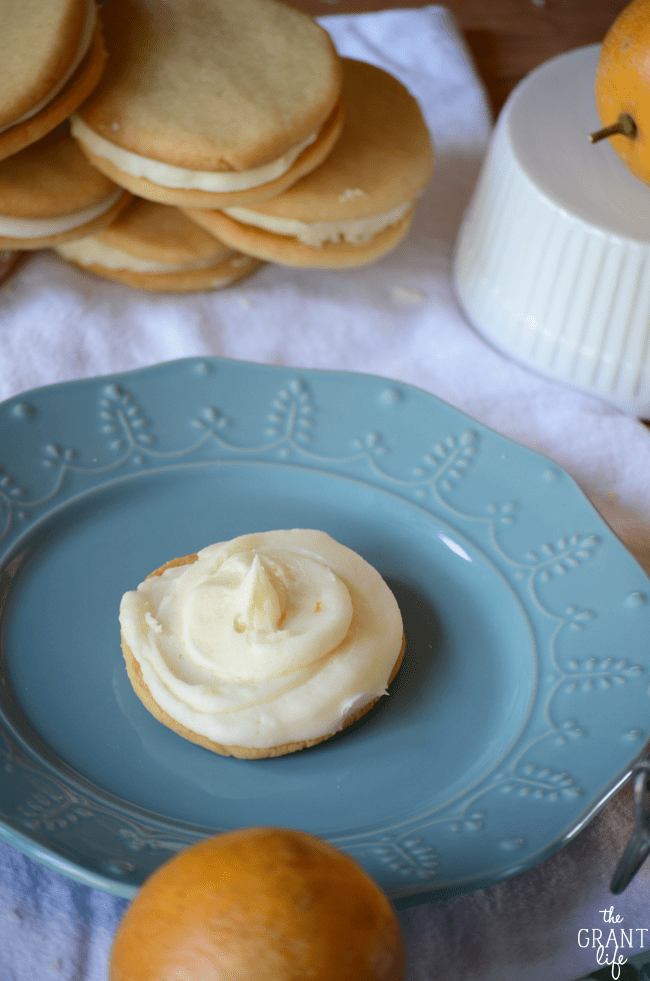 In high school, I became best friends with a few of my team mates. We hung out all the time, we had sleepovers at each others houses, we carpooled together, we practiced together, we ran together at 6 am because our coach made us run with the cross country team in off season. We were inseparable.
The best part is that we are still friends now.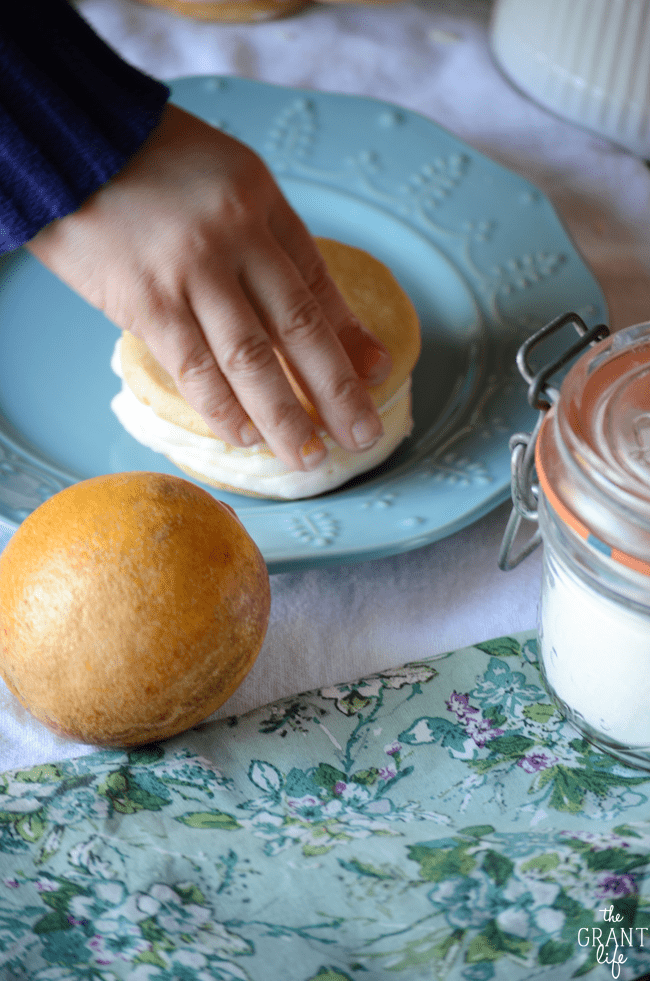 One of my bestie's sisters also played softball. And she was pretty darn good. Like, she got a full ride to college to play kind of good. We all looked up to her and everything she did as a softball player. And that she still had original Air Force 1's in her closet from the 80s. But mostly because she was good at softball.
After she finished college she became a teacher and softball coach at a high school near by town. Which is awesome! One, because she is such a natural born teacher and two because I love me some softball games.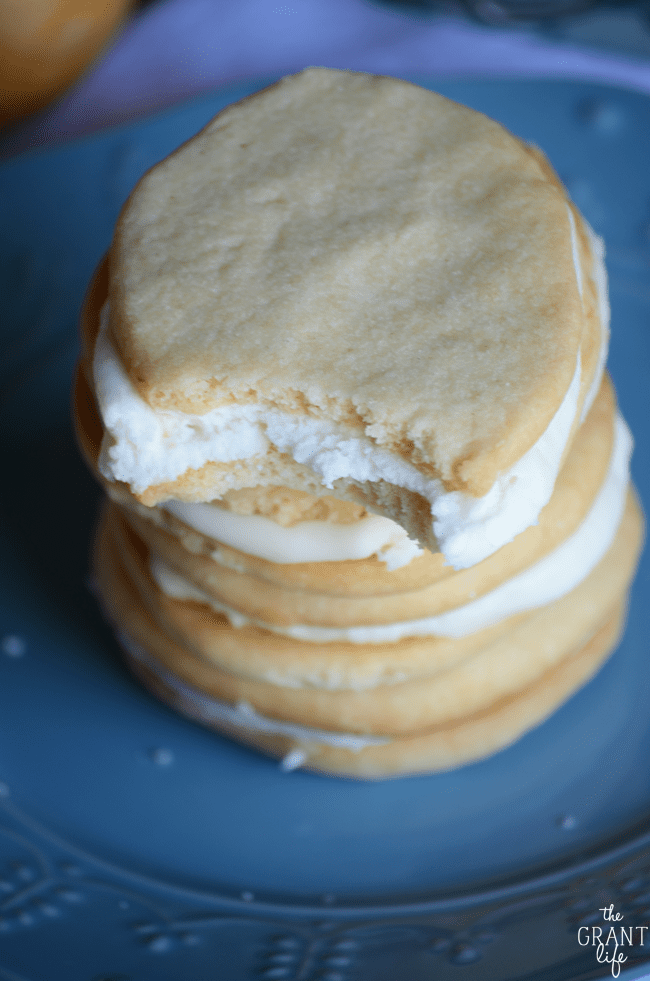 We took the kids to a game the other night and gah, it was so much fun. I mean, I wrestled kids 90 percent of the time, but it was so awesome to be there. The girls from both teams were cheering songs that we cheered when I was in high school. I would catch myself singing along without even meaning to. I would jump up when it was a close play. I would scream "ya!" and "woooooohooooo!" without even thinking about it. It all came so natural to me.
I had to apologize to my friend that went with us for getting so excited. I just realllllly love me some softball yall.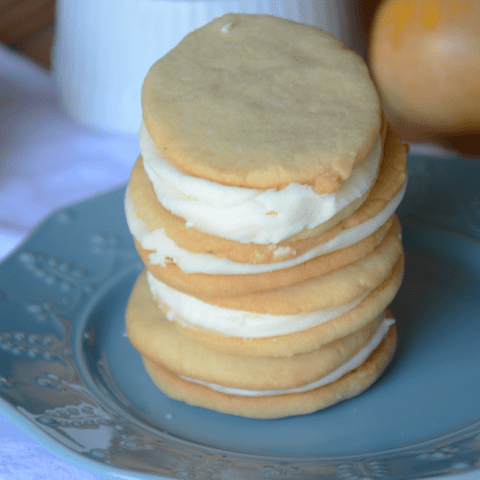 Lemon Buttercream Sandwich Cookies
Ingredients
Cookies -
1 cup butter, softened
3/4 cup sugar
1 teaspoon vanilla
1/2 teaspoon almond
2 large eggs
2-1/4 cups all-purpose flour
1 teaspoon cream of tartar
1/2 teaspoon baking soda
1/4 teaspoon salt
Lemon Buttercream -
1 cup butter, softened
4 cups powdered sugar
2 tablespoons lemon zest
3 tablespoons lemon juice
2 tablespoon heavy cream or milk
Instructions
Preheat oven to 350 degrees .
Cream together the butter and sugar in a large bowl. Beat in the extracts and then the eggs, one at a time.
In another bowl whisk together the flour, cream of tartar, baking soda and salt. Slowly mix into the butter mixture until combined.
Drop tablespoons of dough onto a silicone baking sheet lined cookie sheet and slightly flatten with your hand or the bottom of a glass.
Bake for 8-10 minutes or until the edges are slightly browning. Remove from pan onto wire racks and allow to cool completely.
While the cookies are baking whisk together all the ingredients for the lemon buttercream.
Scoop or pipe the buttercream onto a cooled cookie and add a second to make a sandwich.
Enjoy!
Get a free dessert ebook NOW!
Like this easy recipe? Be sure to check out: