Super creamy, this banana fosters ice cream is easy to make and a perfect dessert treat.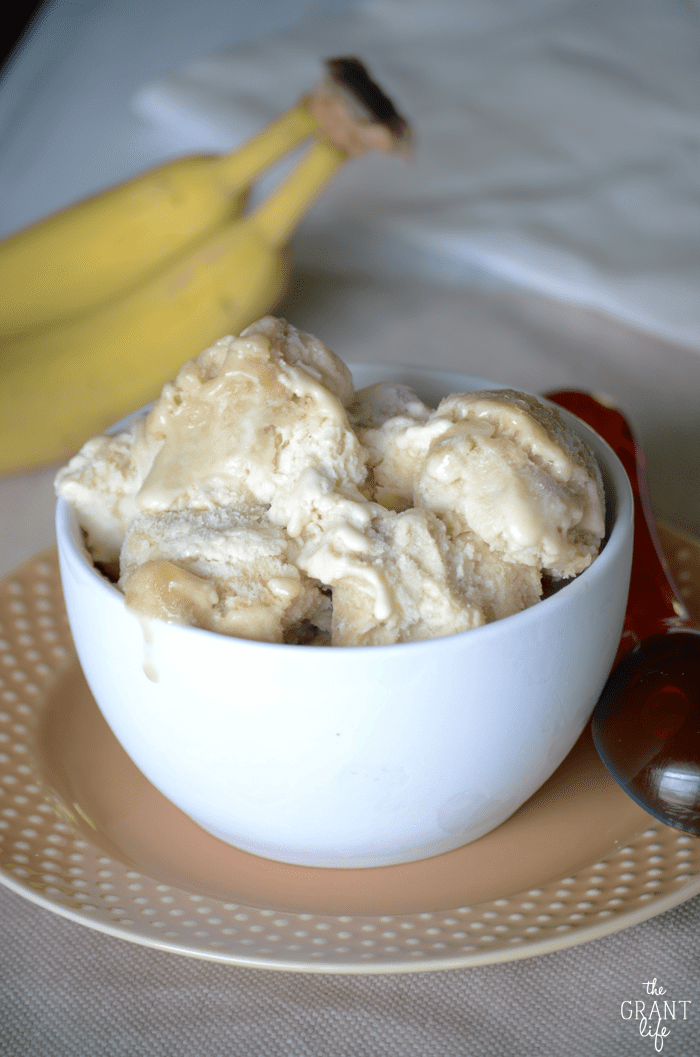 Thank you Four Roses Bourbon for sponsoring today's recipe!
The kids last day of school was this past Friday and they had an end of year program that same evening. We ended up in one of the back rows and I couldn't even see either of the kids. My mom kept asking "Why aren't you taking pictures?!" since I had my big camera with me and everything. I said "I can't even see them, what am I suppose to take pictures of?!"
I could have gotten a REAL nice picture of the guy that was recording the program on a hand held camera AND an iPad. But I digress.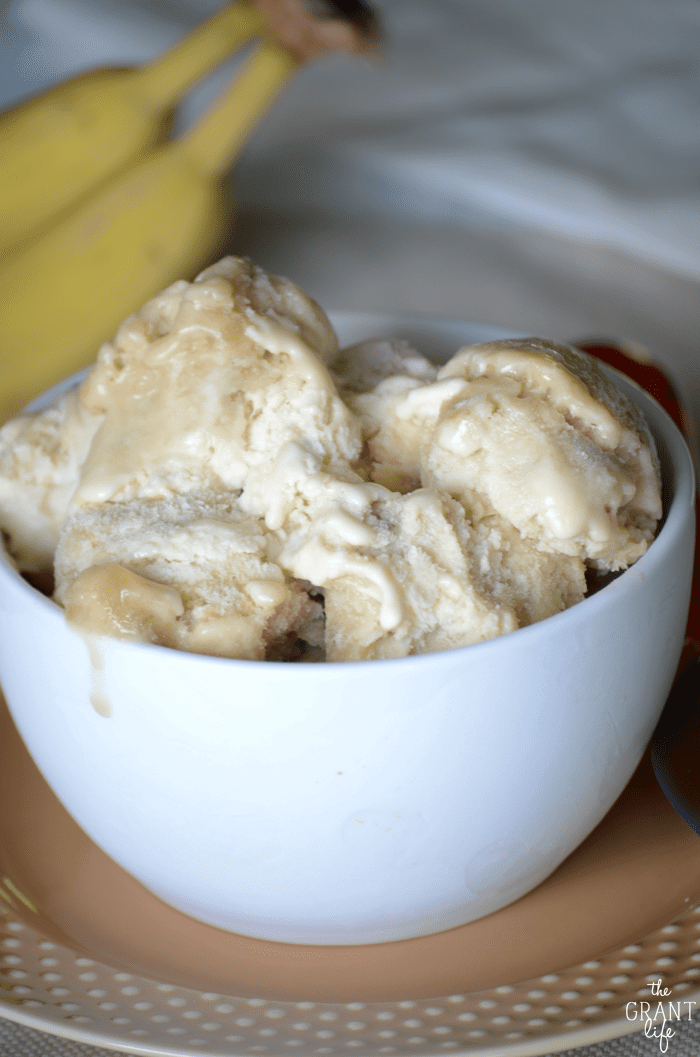 Ryley graduated pre-k and yes, I cried. They called out their names and they grabbed a diploma from their teacher. She was so excited when they called her name. She waved and waved at us and walked over to her teacher and gave her a big hug. Then they sang a song and did the kindergarten class. Ryley is friends with a few of the girls and I cried even more.
I was a hot mess. I kept trying to discreetly wipe my eyes and nose. I finally had to get a tissue because it was clear I wasn't going to stop crying.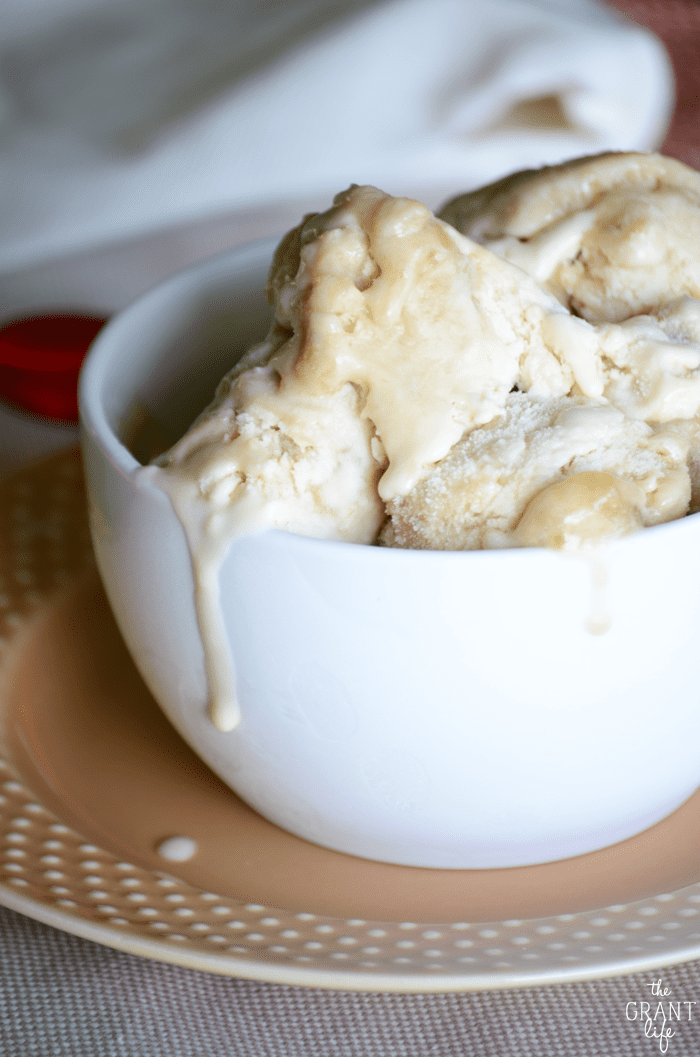 I'm not even sure why I was such a hot mess either. Wait wait. That's a lie. Ryley will start kinder in the fall. That's why I was a big ball of tears. My baby. In kindergarten?! She is so ready but I'm not! Why is she growing so fast?!
Ugh. I can't talk about it anymore without needing a tissue. And yes, I am that parent. And no, I have no shame.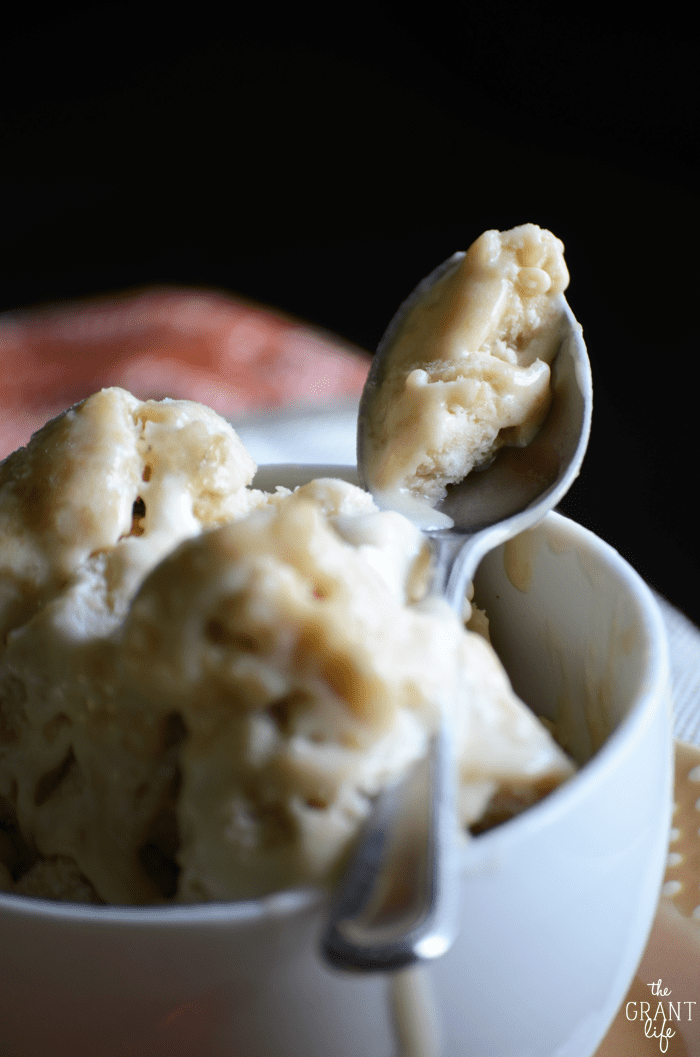 We decided to keep the kids in for the summer program though. Ryley loves being around other kids and Avery needs the structure. But it's not "school" anymore, it's more like day care. Which both kids love. They basically get to play with their friends every day.
During the school year, Ryley didn't eat lunch with her class. Her school time was 8-11 and the extended care kids had lunch at 11:30. All she wanted in life was to be able to eat lunch with all her friends. Some days she would pack her own "lunch" – a banana, fruit snack and pudding. Some days she would sit with them and drink water. And other days she would just bed me to let her stay. It was heart breaking.
Now with the summer program all the kids have lunch together at 11. I packed her lunch and I thought she might explode with excitement. She walked into school with the biggest smile on her face. She told everyone near by "I have my lunch!" My momma heart just melted into my chest and down to my toes. (No lie.. It happened.)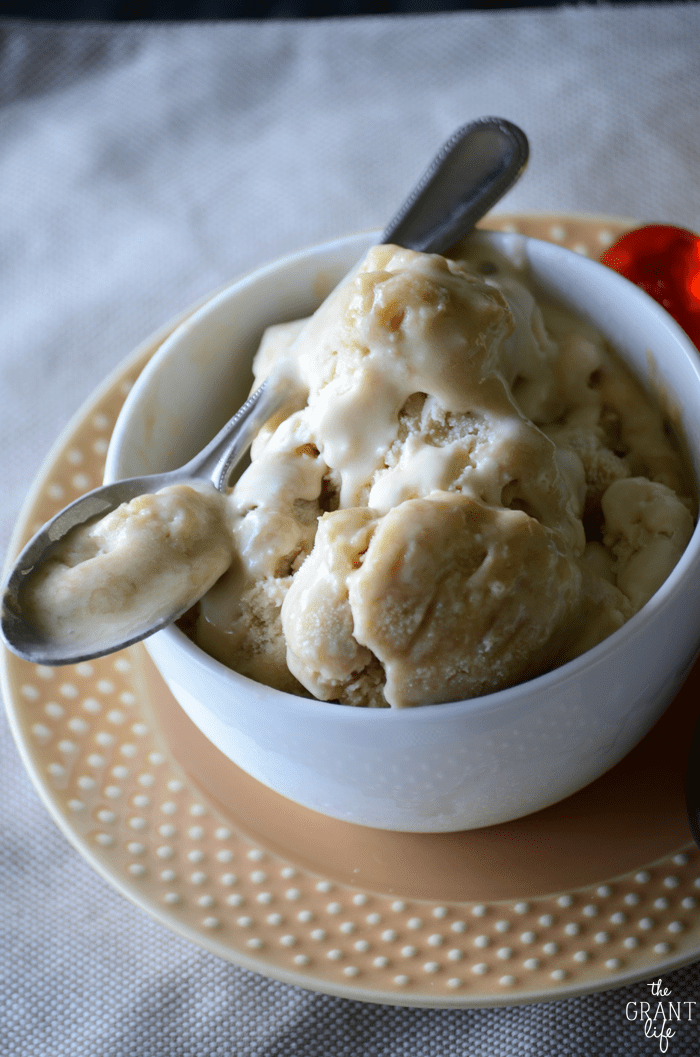 At first I felt bad for having them in for summer session. (Dang momma guilt.) But after seeing how happy she was just to be able to eat lunch with her friends, well, I don't feel bad at all. I'm able to work a little bit, they get to hang out with their friends. It's a total win-win.
Another win-win? This ice cream. I was sent a bottle of Four Roses Bourbon Whiskey in honor on national BBQ month. First, Ryon was super excited about free whiskey. Second, I used it to create this ahhh-mazing ice cream. I know traditional banana fosters uses rum, but holy delicious batman. This bourbon whiskey banana fosters ice cream is delicious. It would be perfect for a BBQ, or birthday party or a How I Met your Mother marathon. Whatevs.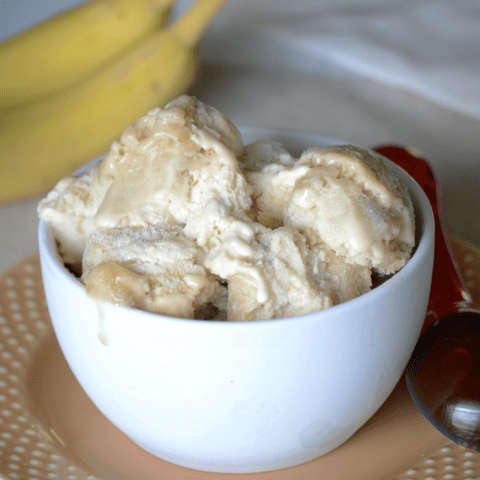 Banana Fosters Ice Cream
Ingredients
1 1/2 cup of heavy whipping cream
1/2 can of sweetened condensed milk
1 teaspoon vanilla
1/4 cup whiskey
1/2 cup of brown sugar
1 stick (1/2 cup) of butter
2 bananas, chopped
Instructions
In a heavy bottom sauce pan, add the butter, whiskey and brown sugar.
Once the brown sugar has dissolved in the butter and started to simmer, add in the bananas.
Allow to simmer for 3-4 minutes.
While simmering, in a stand mixer or using a handheld, mix the whipping cream until soft peaks form.
Add in the sweetened condensed milk and vanilla. Mix well.
Allow the banana mixture to cool then mix with the cream.
Place in a loaf pan lined with parchment paper and let freeze.
Scoop out and enjoy!
Like this recipe? Be sure to check out:
And be sure to sign up for our recipe updates! I'll send new recipes right to your inbox!