Prepare the freshest and sweetest beverage using a convenient kitchen appliance with this easy Instant Pot Lemonade recipe. It'll take you back to your childhood when you make this easy homemade lemonade.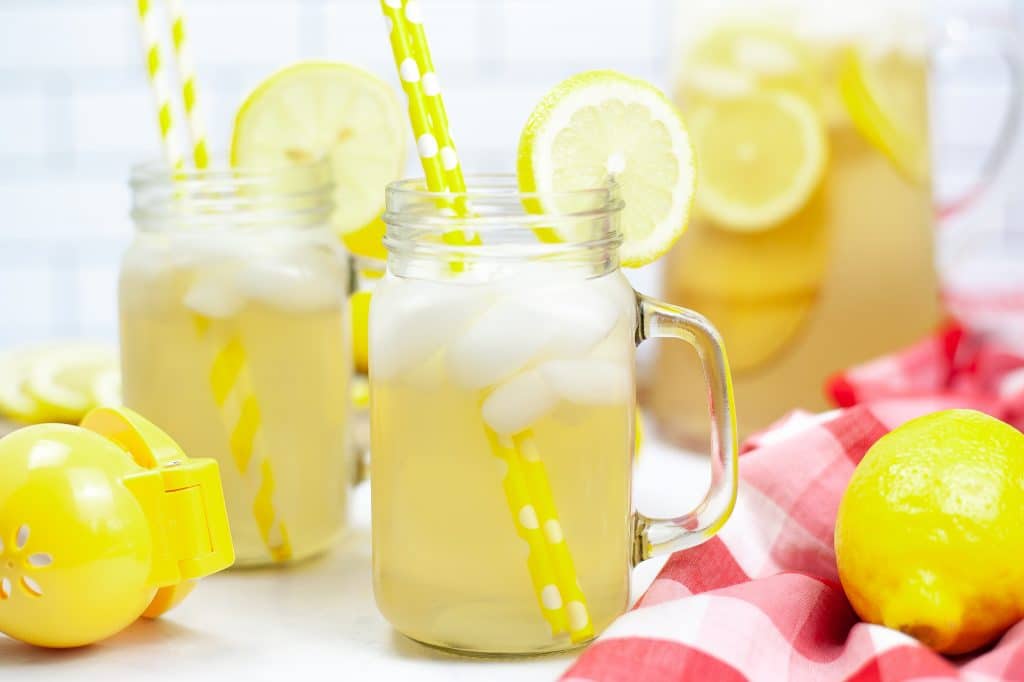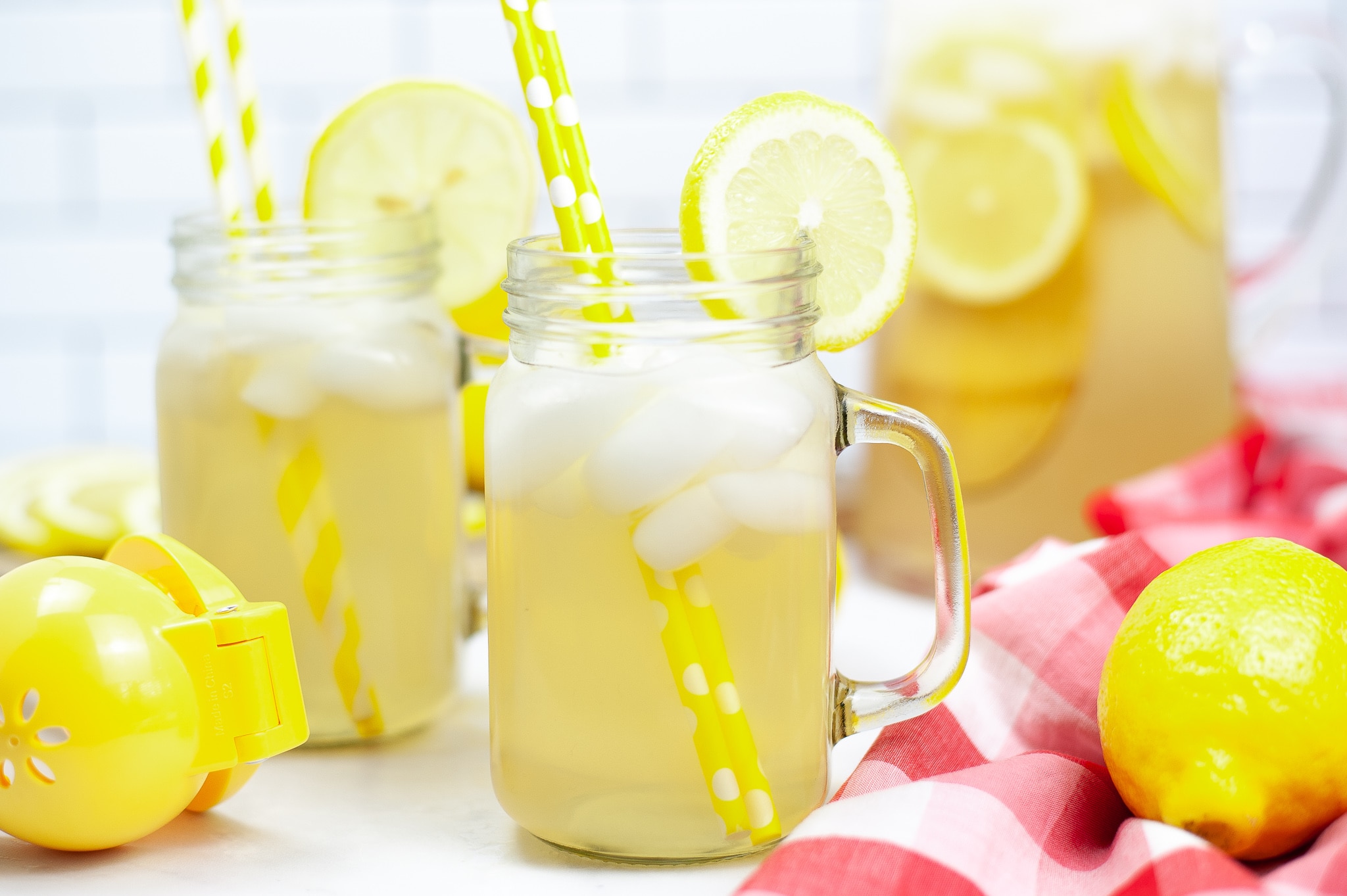 When we were younger, we'd look forward to setting up the lemonade stand and selling the fresh and flavorful beverage to our neighbors. People would look forward to having our lemonade on a hot day when they're sweating and wanting to stay hydrated. Nothing has changed when it comes to that!
People love lemonade because it's refreshing, full of flavor, and made with real fruit. So, if you want to make a tasty beverage using minimal ingredients that you can enjoy at home, serve to loved ones, and even sell to others, try this awesome Instant Pot Lemonade.
Instant Pot Lemonade Ingredients
If you're going to make the Instant Pot Lemonade, you'll need a handful of simple ingredients, including:
Lemon juice – The easiest way to get a whole bunch of fresh lemon juice is grab a bag of lemons. You will need 2 cups of lemon juice so a bag or 8-10 lemons will give you this much.
Sugar – You will need plan white sugar for this homemade lemonade recipe. Watching your calories? Use a low-carb sweetener instead!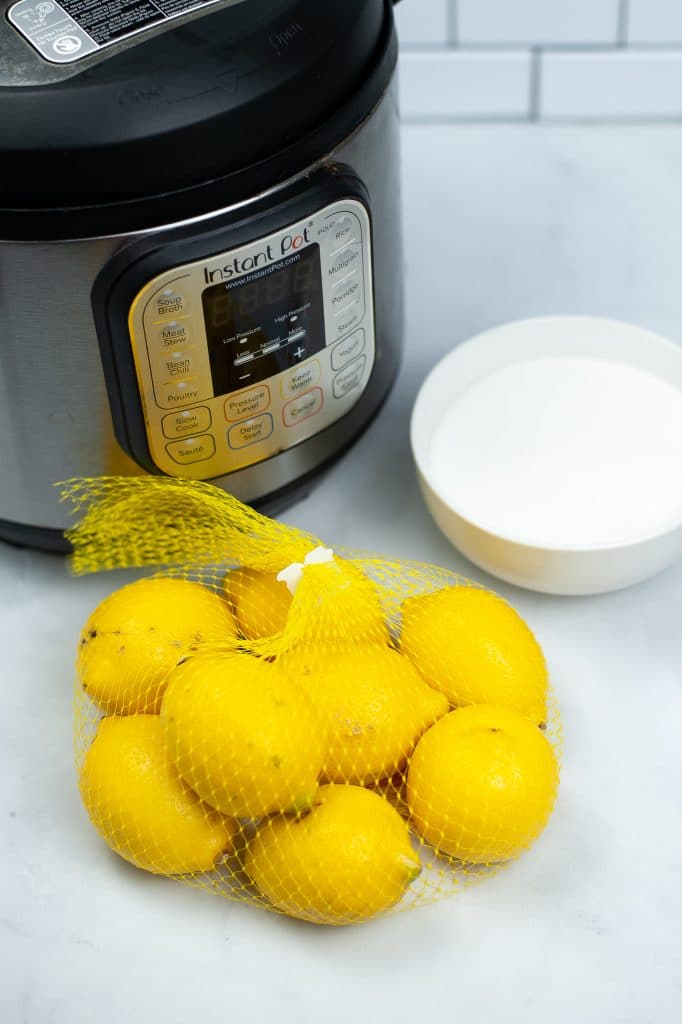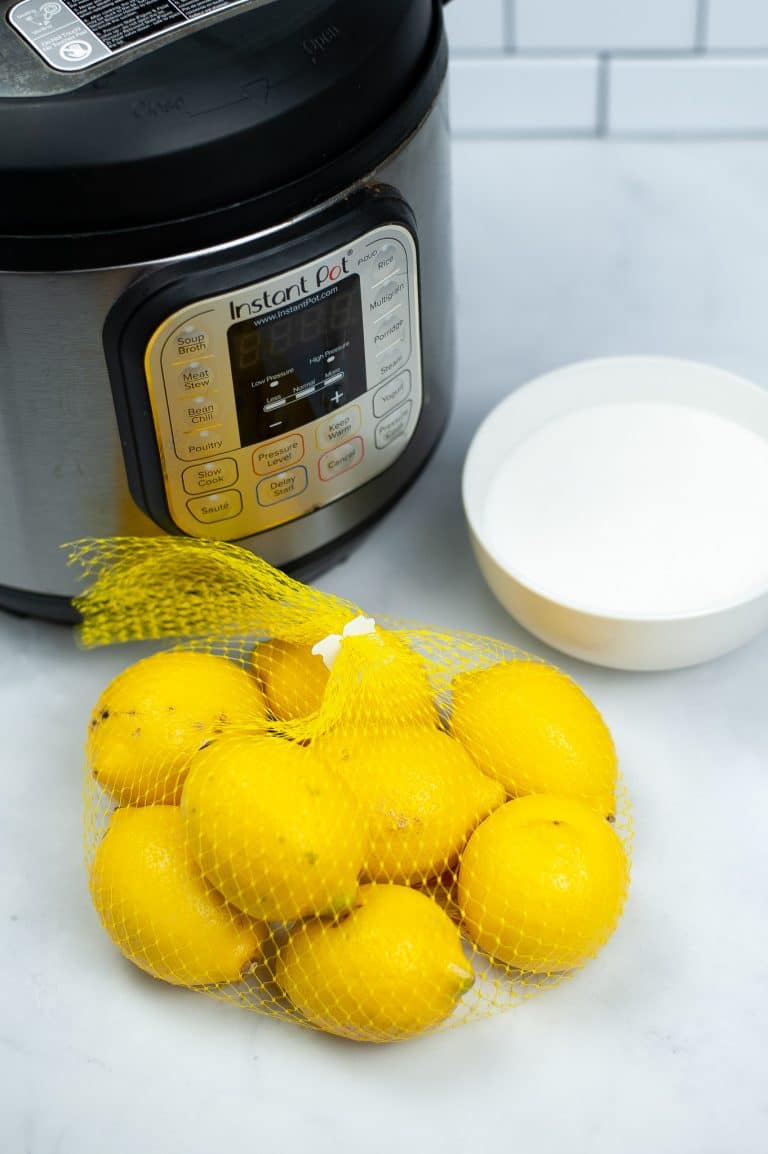 How to Make Lemonade in the Instant Pot
1. Combine your lemon juice and sugar into the Instant Pot.
2. Seal your Instant Pot and the pressure valve, cook on high for a minute and give it 20 minutes to start building pressure.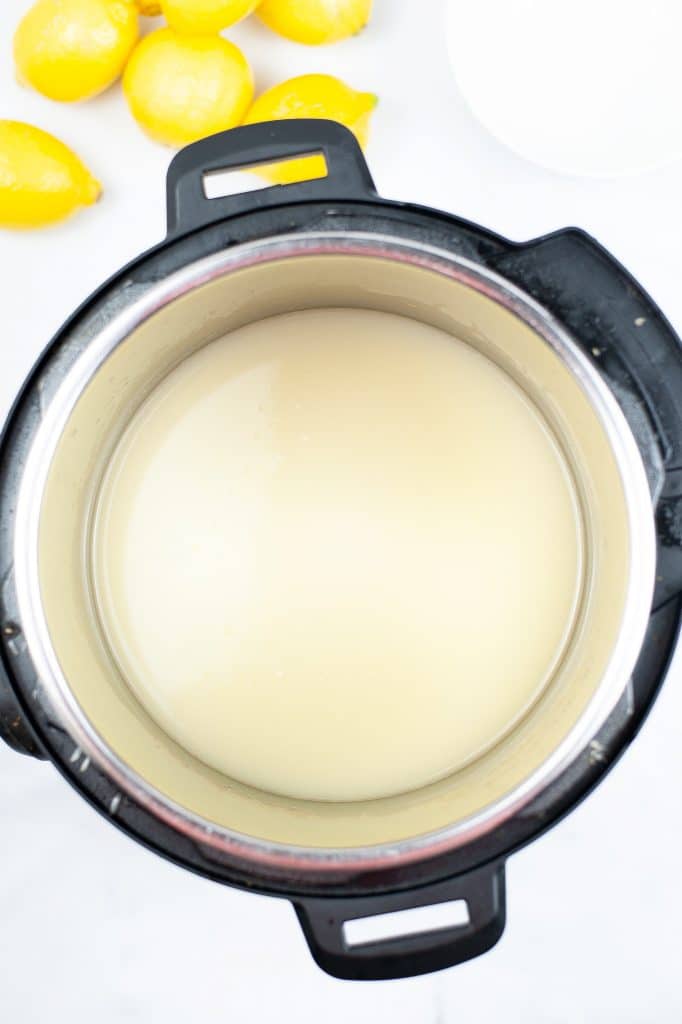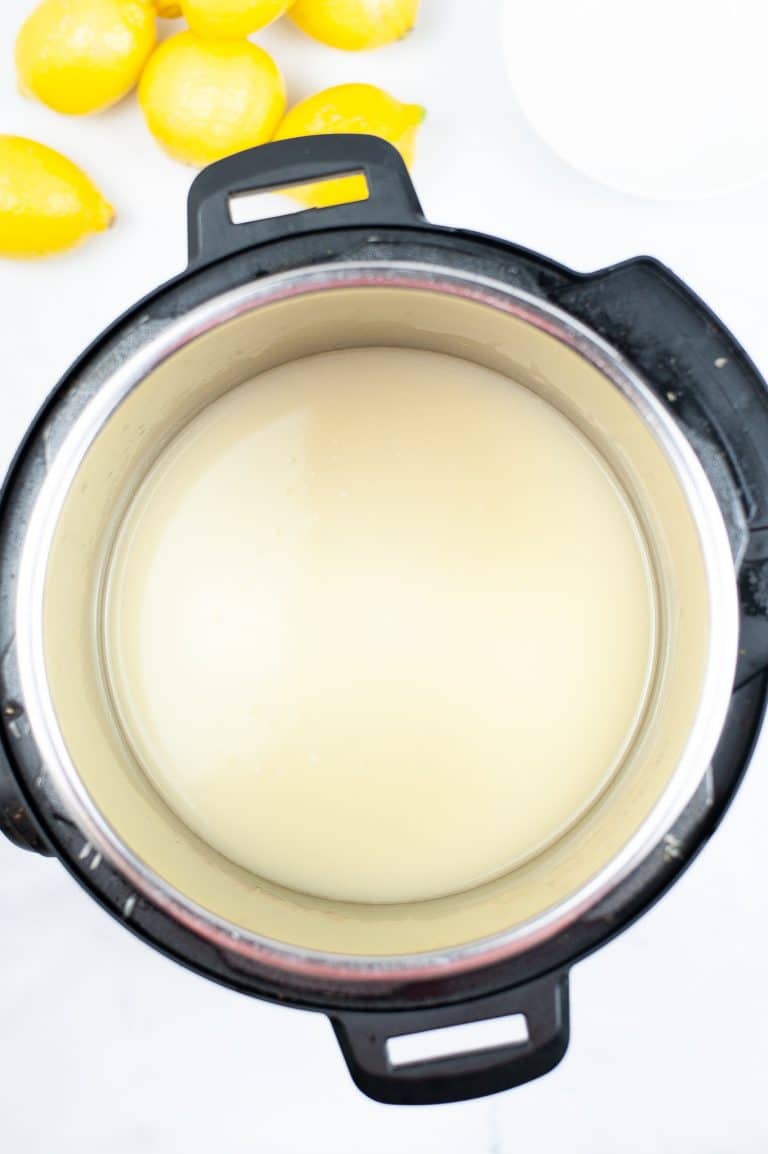 3. Manually release the pressure when it's done and pour it into a large jar before placing it into the fridge to allow it to chill.
4. You'll need to let the mixture chill for a minimum of four hours.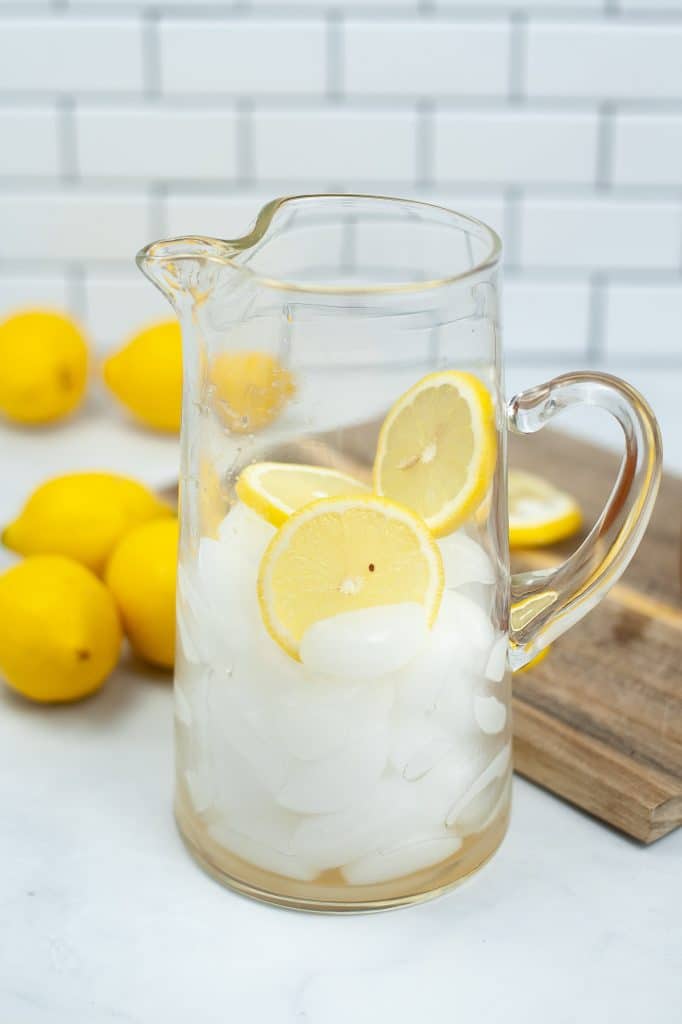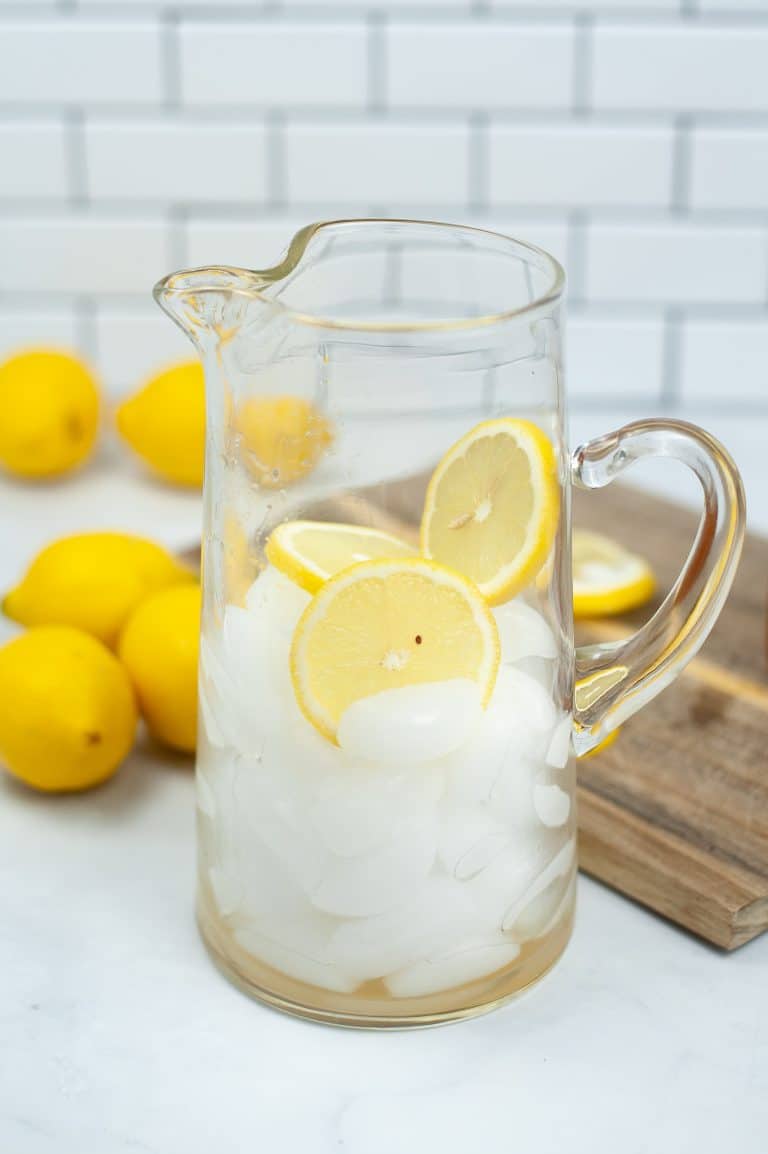 5. Once it turns into a syrup, add water and ice to a pitcher before adding a tablespoon or two of the syrup into the pitcher.
6. You can also add fresh lemon slices on top for additional flavor.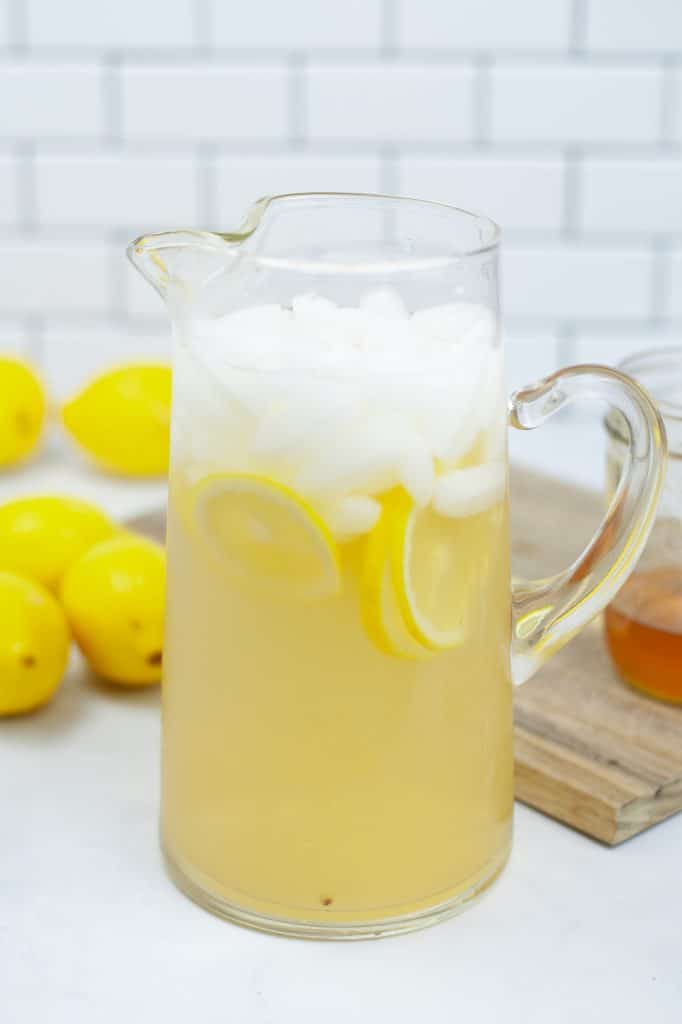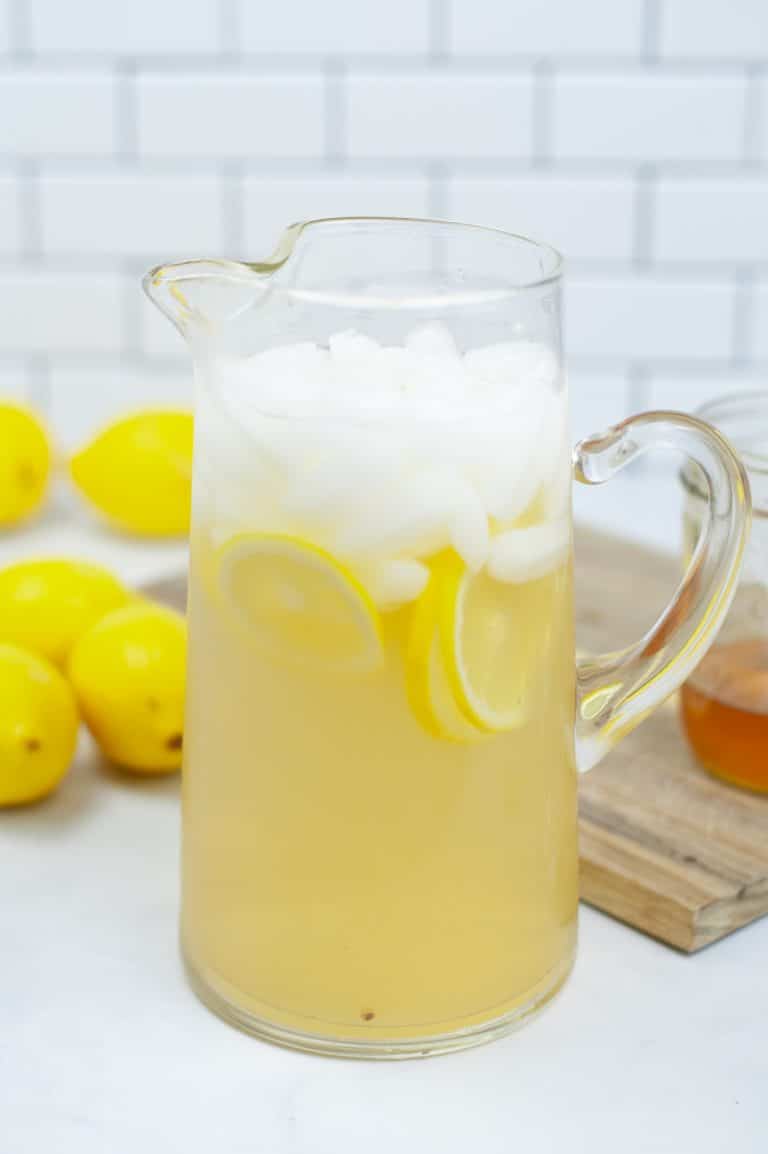 Stove Top Lemonade Instructions
If you're planning to make it on the stove because you don't have an Instant Pot, you'll combine the lemon juice and sugar into a pot or skillet and slowly allow it to cook, simmering it on low heat until it turns into a syrup. You'll then pour the mixture into a container and put it in the fridge for a minimum of four hours.
Why make it in your Instant Pot?
Making the Instant Pot Lemonade is easy and simple. Using the Instant Pot makes the process stress-free. It gives the syrup the perfect amount of flavor.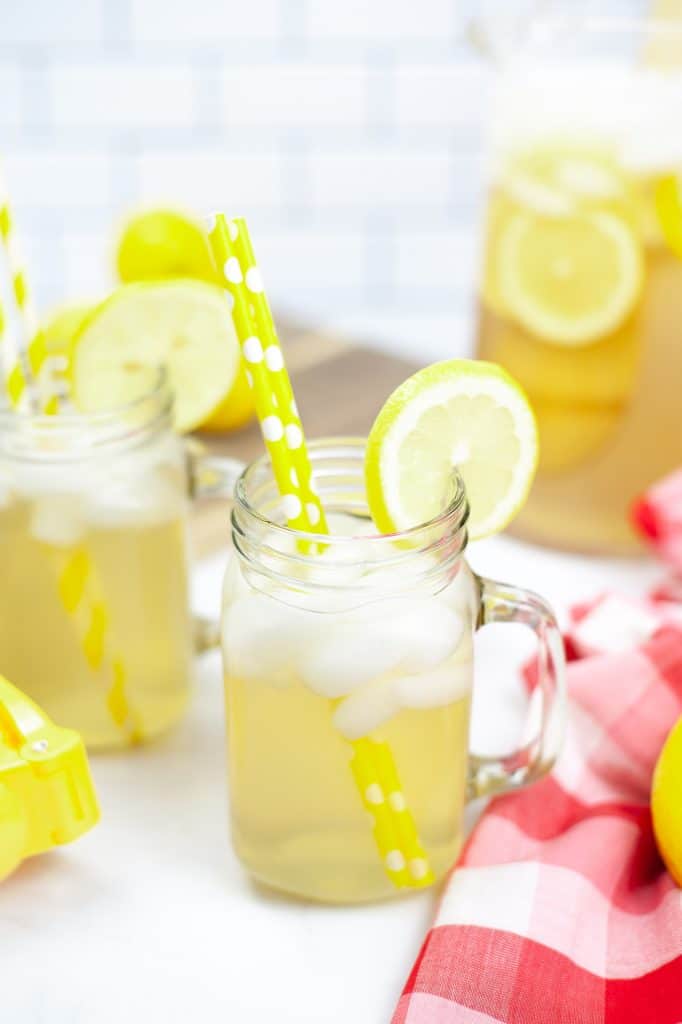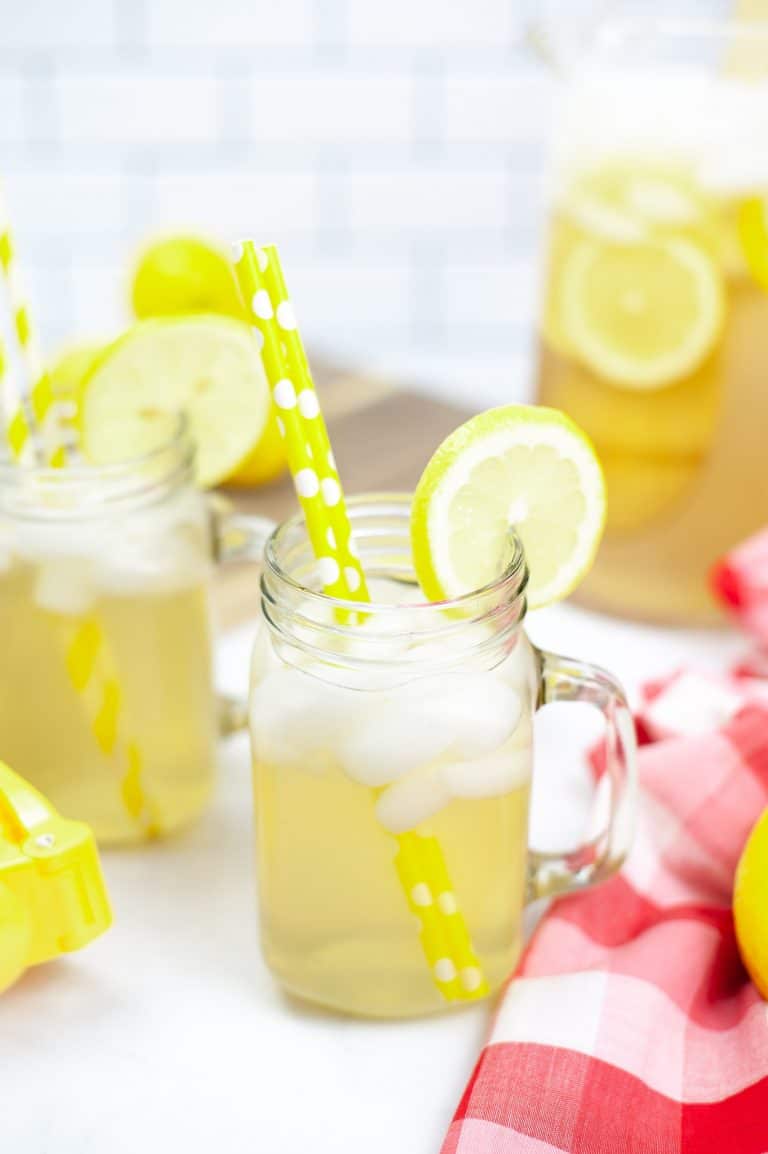 Can I add flavors?
Yes, you can add plenty of additional flavors to your Instant Pot Lemonade. Some good fruits and flavors to add include strawberry, lime, and raspberry. However, you can choose whatever you'd like.
How much lemonade does this make?
It makes enough to fill a pitcher of lemonade. It should provide you with enough lemonade to fill at least eight cups.
Do I have to add water to my lemon syrup?
Yes, you'll need to add water to the lemon syrup. If you don't add water, you'll only have syrup and you won't have lemonade to drink. The syrup is too sweet to have alone without adding water to it.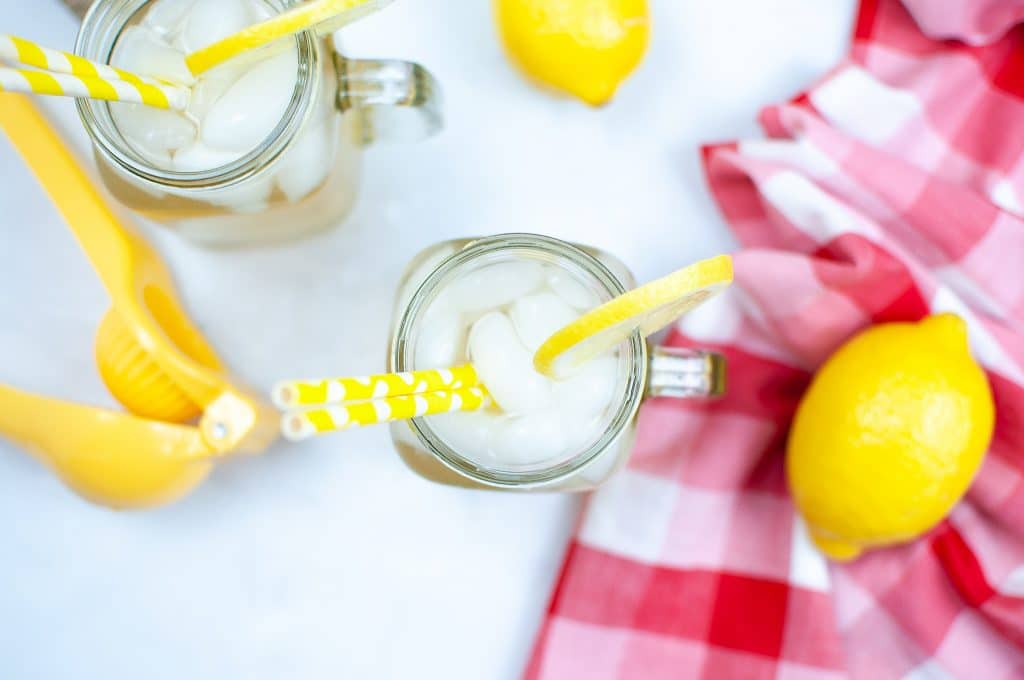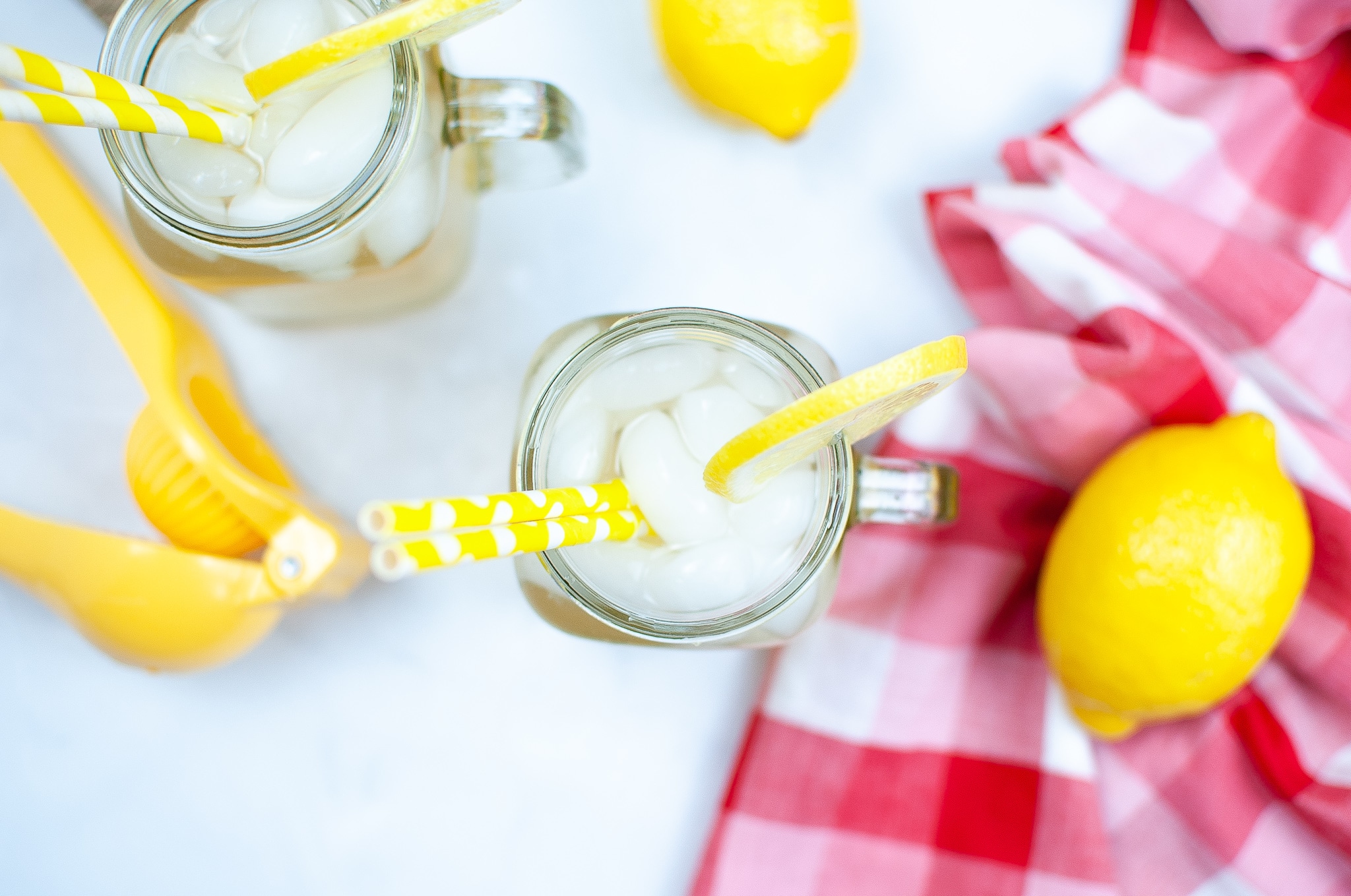 Other Summertime Drink Recipes to Try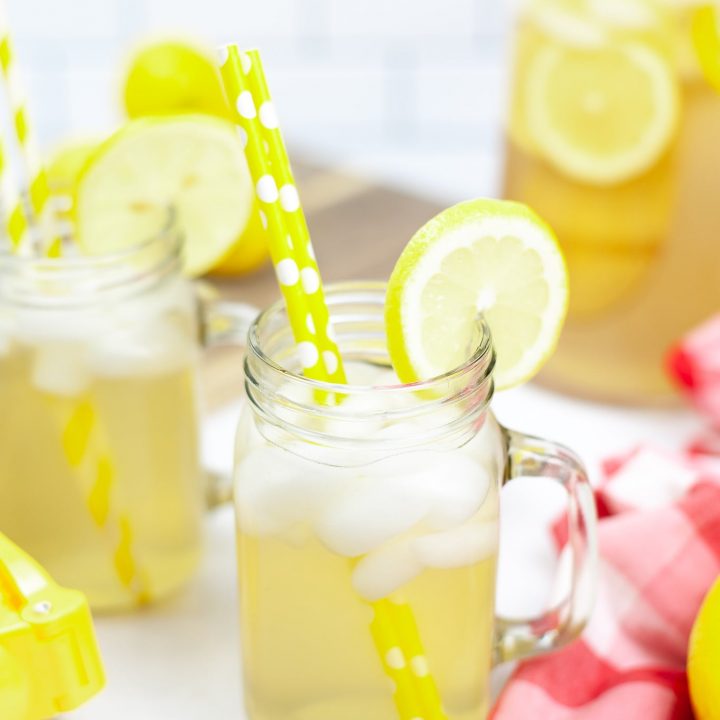 Homemade Instant Pot Lemonade
How to make homemade lemonade in your Instant Pot.
Ingredients
2 cups of lemon juice, 8-10 lemons squeezed
2 cups of sugar
5 cups of water
Ice
Instructions
Add lemon juice and sugar to instant pot. If fresh squeezed, make sure juice is poured through a strainer to prevent pulp and seeds.
Seal instant pot lid and pressure valve and cook on high pressure for 1 minute. Will take 20 minutes to build pressure.
Manually release pressure once done and pour into a jar to chill overnight or 4-6 hour in the refrigerator.
Once chilled into a syrup, fill pitcher with ice and water as well as some lemon slices for extra flavor and add tablespoon of syrup at a time to taste. 2-3 tablespoons on average.
Other lemonade recipes to try
Love homemade lemonade recipes? Be sure to try out:
Did you make this recipe? I'd love for you to leave a review in the recipe card above. If you want to make it later, feel free to pin the image below to your favorite drink board.